These delicious little Pumpkin Tartlets are like THE BEST version of toast and jam you have ever had, but packed with fall flavor! Plus it is a great way to use my Pumpkin Jam, which is a fun way to use my favorite autumnal gourd.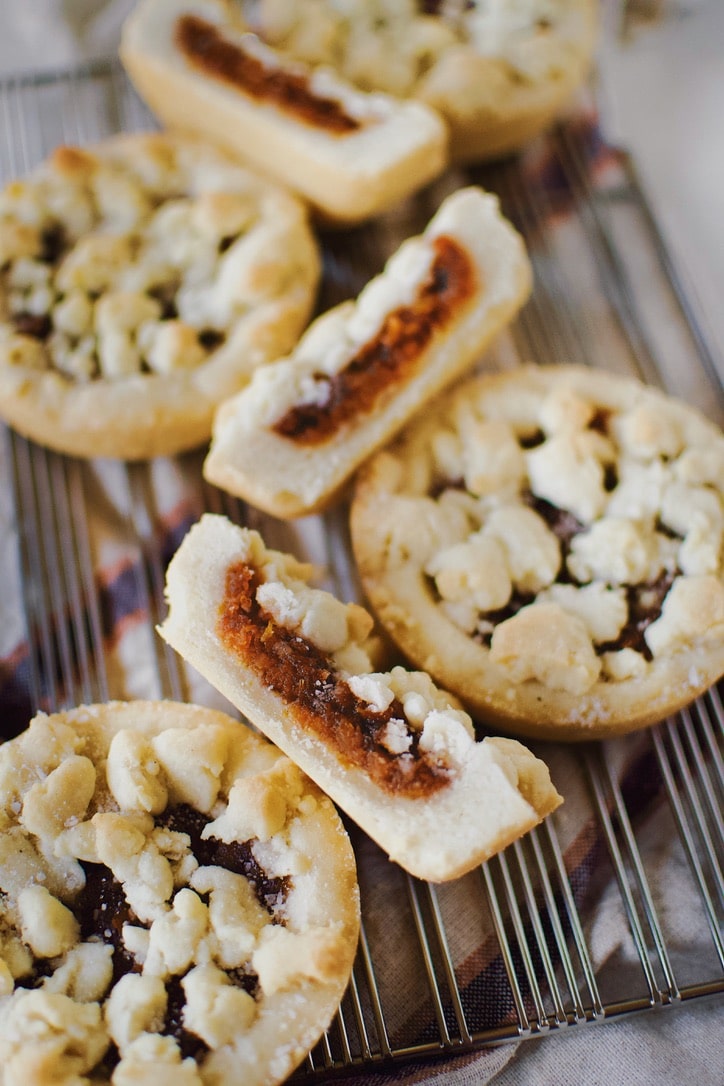 I can't wait to use this buttery shortbread cookie crust in other ways throughout the year, so many ideas rolling around in my head!
Jump to:
Ingredients
Now weather you choose to make my pumpkin jam, or something your find at the store, the base of this recipe is a pantry staple that can be made any time, any day. It uses super simple ingredients that I always have on hand.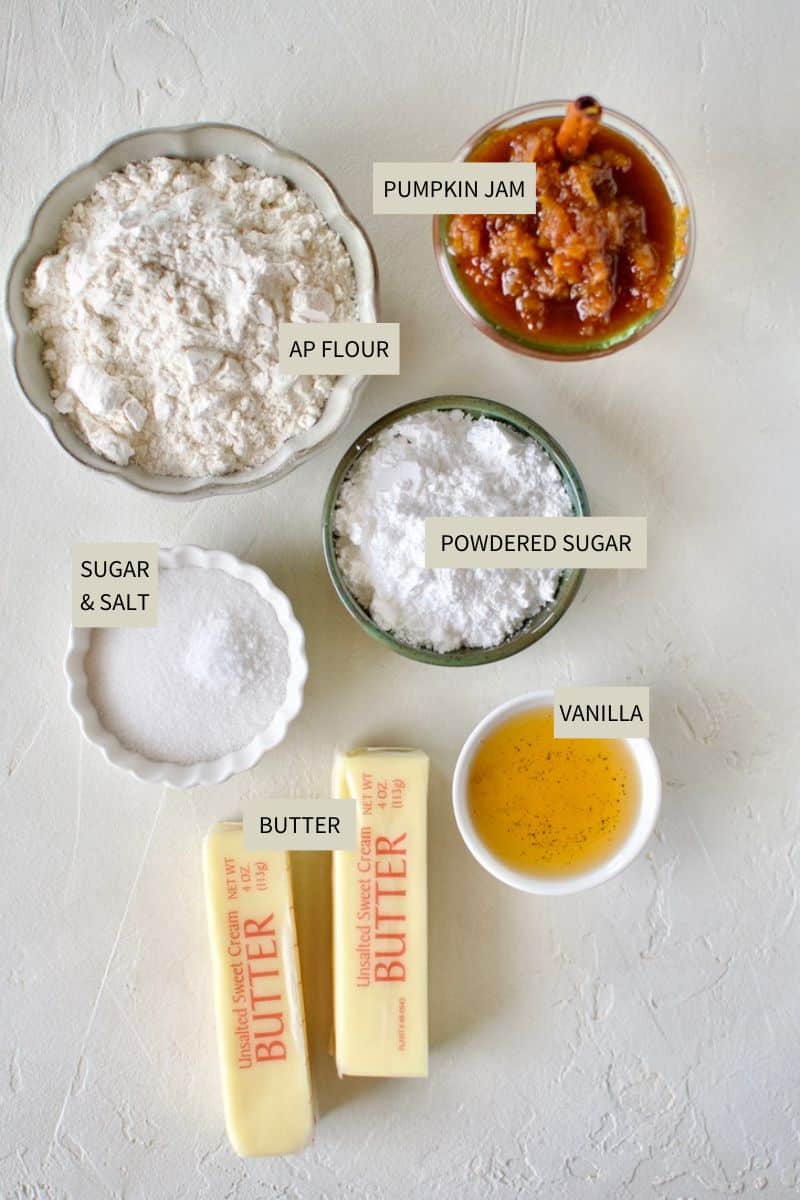 Another favorite filling would be this Pumpkin Spice Spread, or even your favorite storebought pumpkin butter would be a great option.
Use the JUMP TO RECIPE button at the top of the post, or scroll to the bottom of the post to see the full recipe card with ingredient measurements and instructions.
Method
To make these Pumpkin Tartlets, make the shortbread crust in a stand mixer. It is super easy and comes together in just a minute or two. Then butter a jumbo muffin pan and portion the dough into the pan.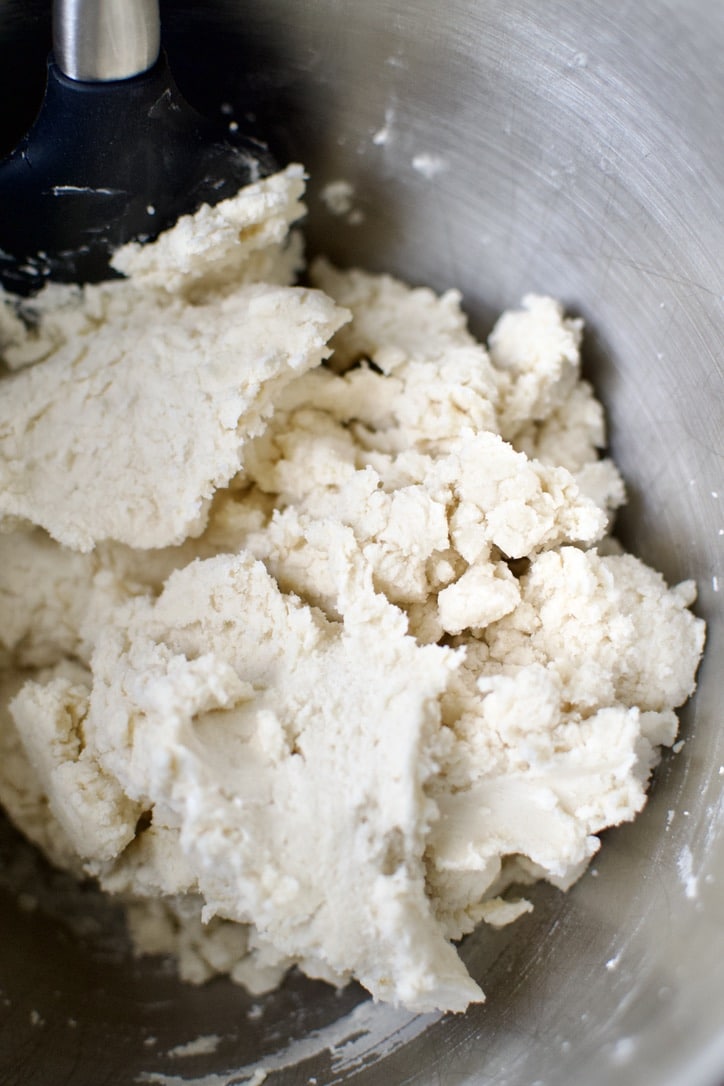 Press the dough into the pan and create a well in the middle. Fill the well with about 2 tablespoons of pumpkin jam and top with crumbles of the leftover dough. The crumbles will melt into the jam and attach themselves to the top of the tartlets.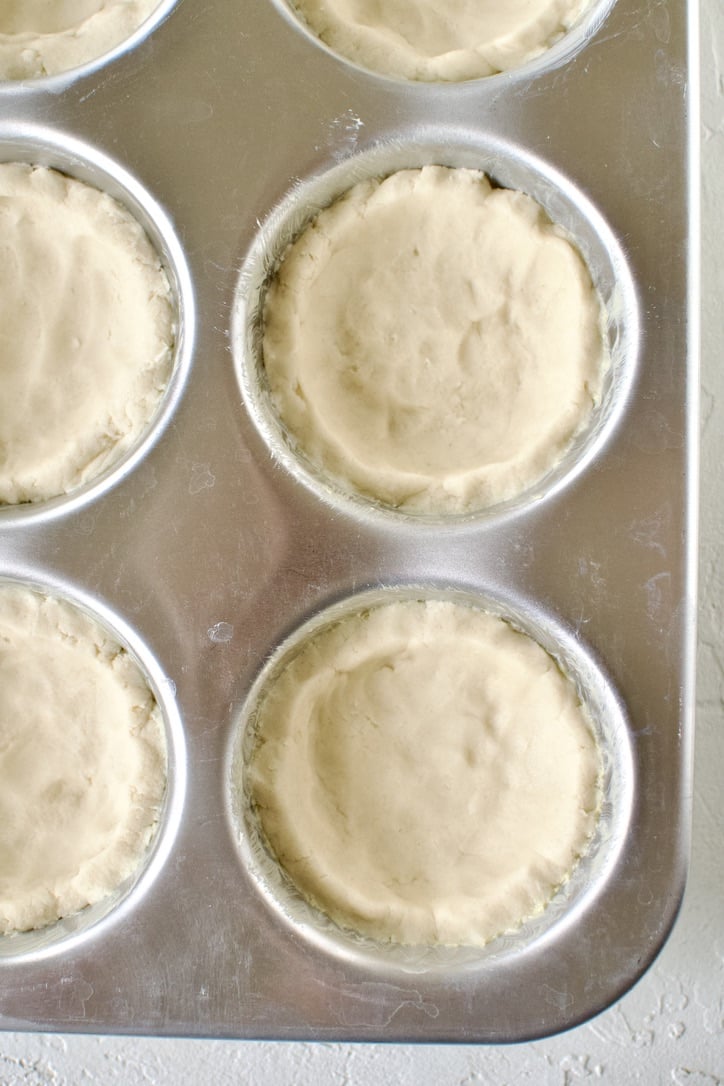 Bake the tartlets until golden, and let them cool in the pan until room temp. Then remove them to a wire rack and let them cool completely. If you like, you can also dust them with a little nutmeg sugar at this time for some extra zest. Mix 2 tablespoons of granulated sugar with ½ teaspoon nutmeg and kosher salt, combine, and dust the tartlets with it.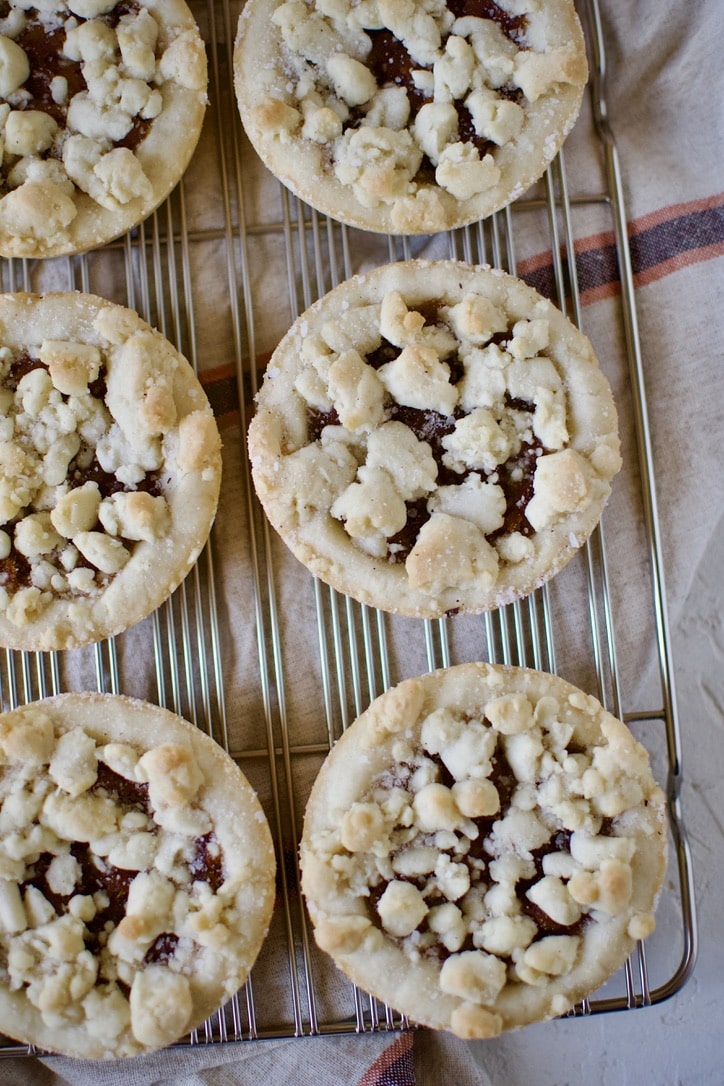 I like the little extra balance the salty, spicy sugar gives the tart, but it is completely optional.
Notes & Tips
When pressing the crust/dough into the pan, be sure not to press the middle too thin. You should not be able to see through it, you want a fairly thick bottom. The crust stays fairly soft so it will not be hard to cut or bite through when eating.
These tartlets are really like big cookies when they are done. I really just pick them up and eat them like a cookie. You can also serve them with a fork and cuppa tea for a fancy fall dessert too.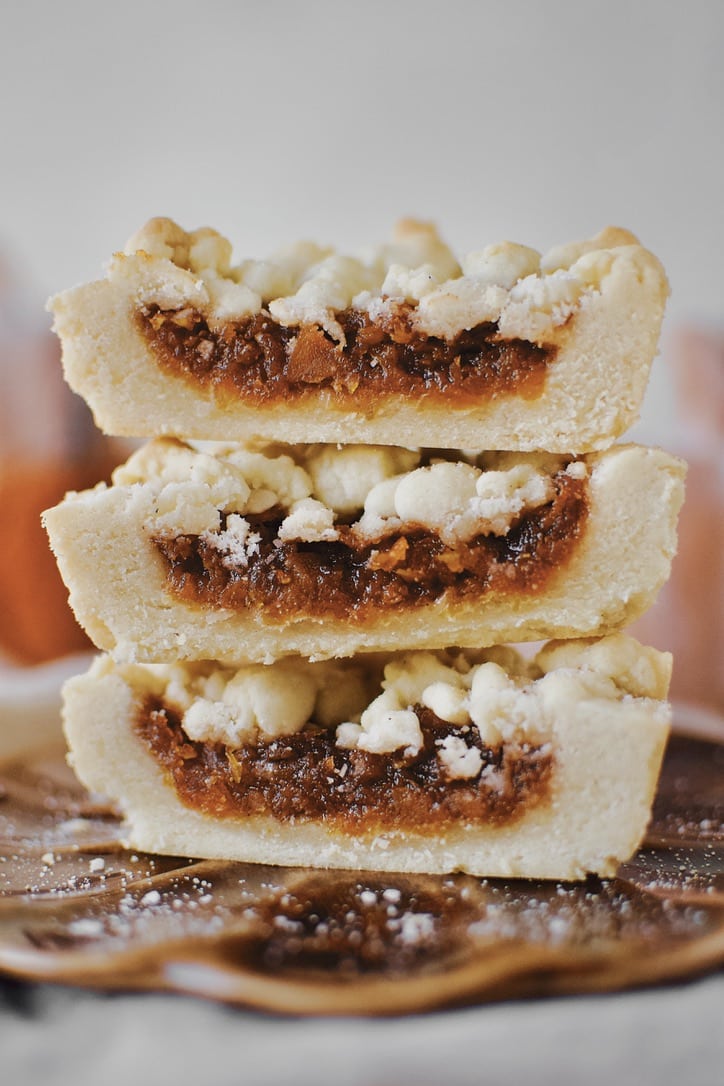 Substitutions
If you would like to make this recipe dairy-free, it actually works really well with a vegan butter substitute.
You can always swap the maple extract for only vanilla if you don't have it.
I would love for you to make my Pumpkin Jam, but store-bought pumpkin butter or pumpkin spice spread can also be used.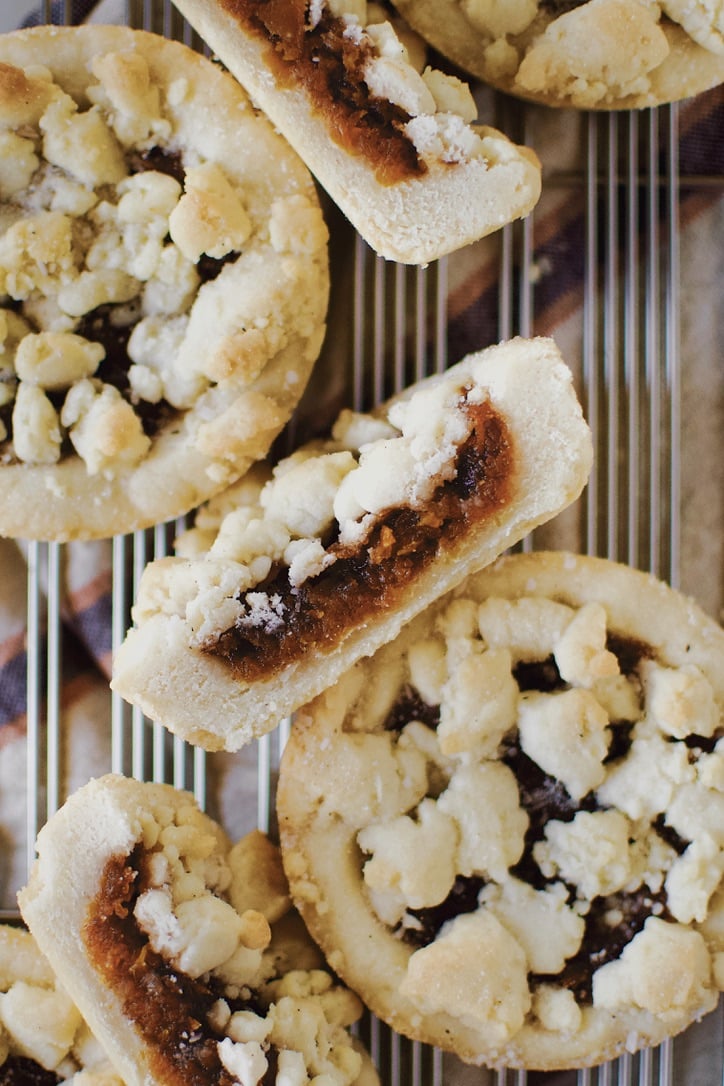 Did you make this recipe? Let me know by leaving a review or comment! And be sure to sign up for my newsletter, and follow along on Instagram, Pinterest, and Facebook!