When I think of Italian meat sauces I typically think of beef, pork, or Italian sausage, but this Chicken Ragu is a bright and fresh twist on a rich meaty sauce. It's built on delicious layers of flavor, and I love it served over spaghetti squash. It would be equally great served over your favorite pasta though too!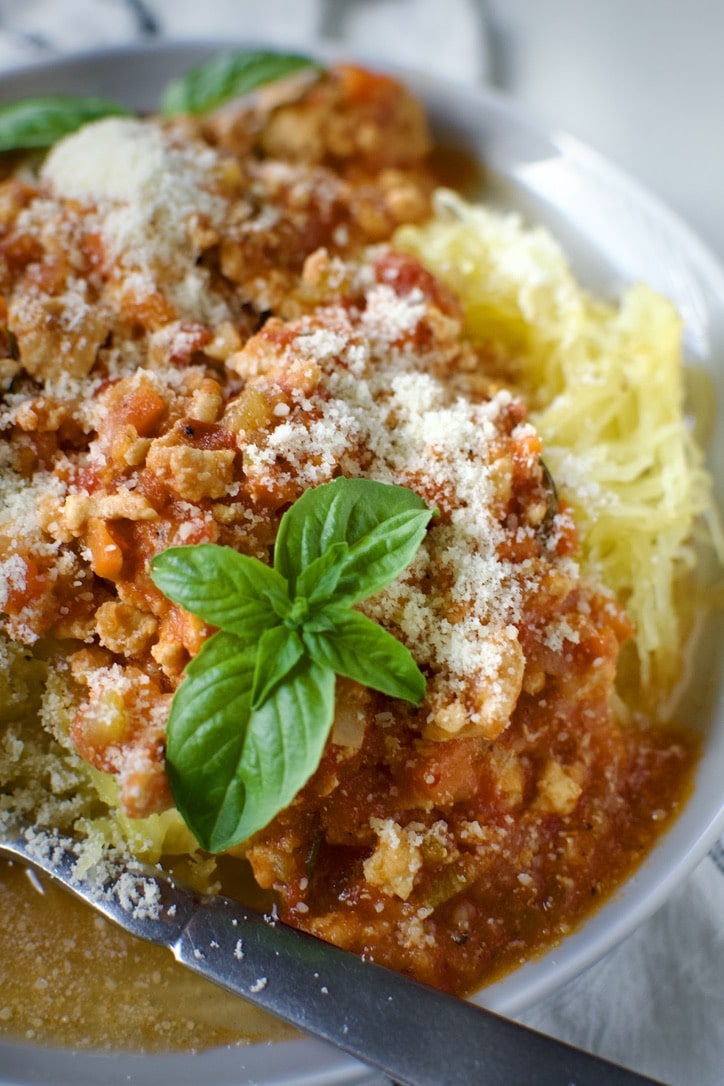 Overall, this is a quick and easy dinner that could literally be whipped up any night of the week. And it makes great meal prep too. It holds up really great in the fridge or freezer, make a big double batch and save it for even easier dinners later in the week.
Jump to:
Ingredients
The ingredient list for this one may look a little long, but it is mostly veggies and staple items. Most of it I already had on hand when I planned to make this, just had to get some squash, tomatoes, and ground chicken.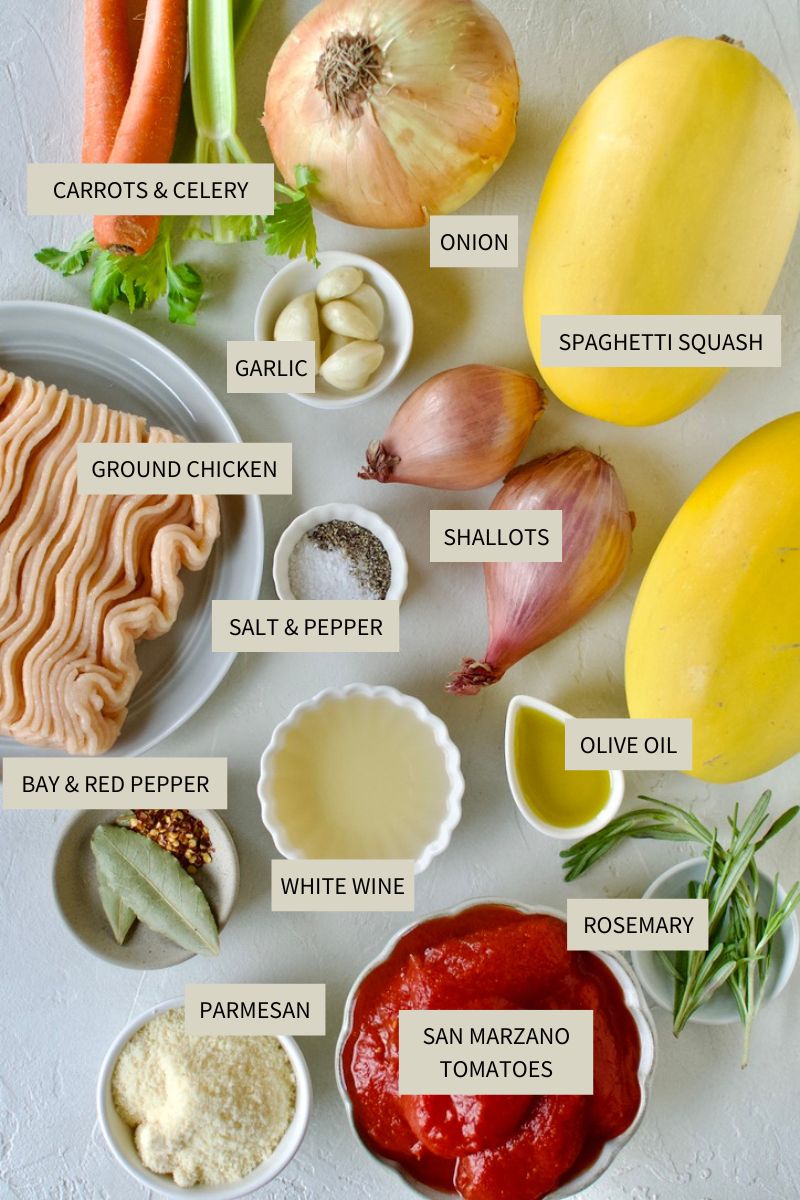 Once you get done prepping most of the ingredients, dicing the onion, carrots, and celery, which takes a few minutes, but once you get that done this recipe comes together in a matter of minutes.
Use the JUMP TO RECIPE button at the top of the post, or scroll to the bottom of the post to see the full recipe card with ingredient measurements and instructions.
Method
To start, sweat the onions in the bottom of a large pot until they begin to brown a bit. Then add the rest of the veggies and cook until they begin to get tender. Add in the chicken and cook until browned and add some seasonings.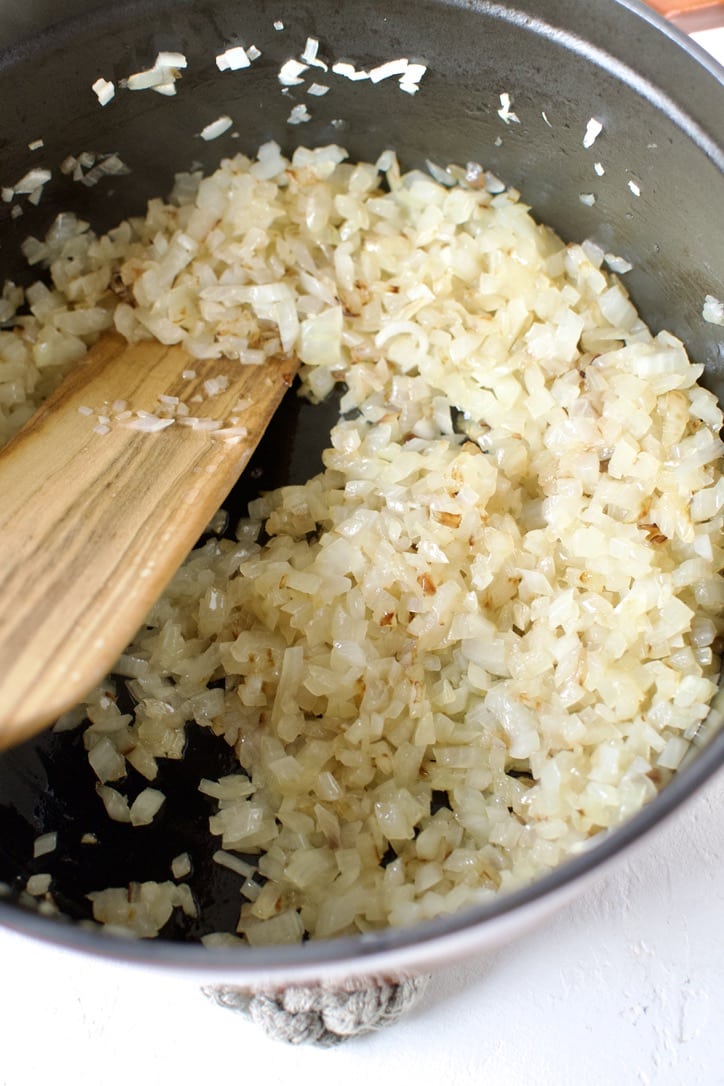 Once the chicken is cooked, add the tomatoes and remaining seasonings and herbs. Let it stew on the stove for a while and just before serving stir in some grated parmesan cheese and it is ready to serve.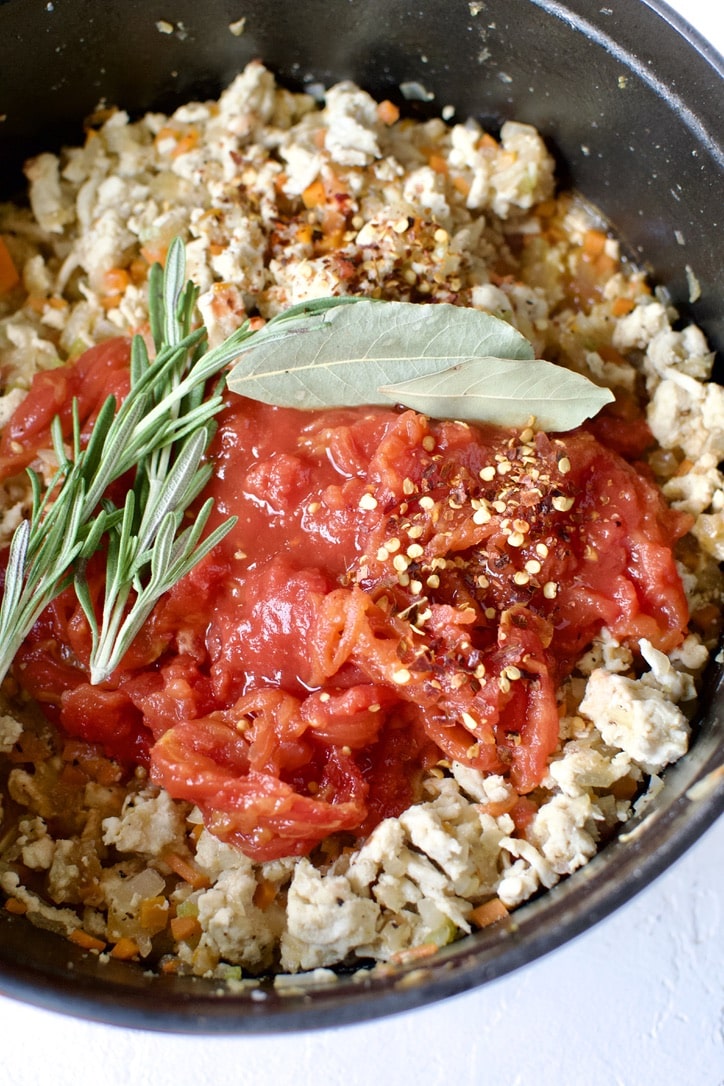 While the sauce simmers I roast some spaghetti squash to serve it over. You can read deeper about how to do that HERE, but I have also included how in the recipe below.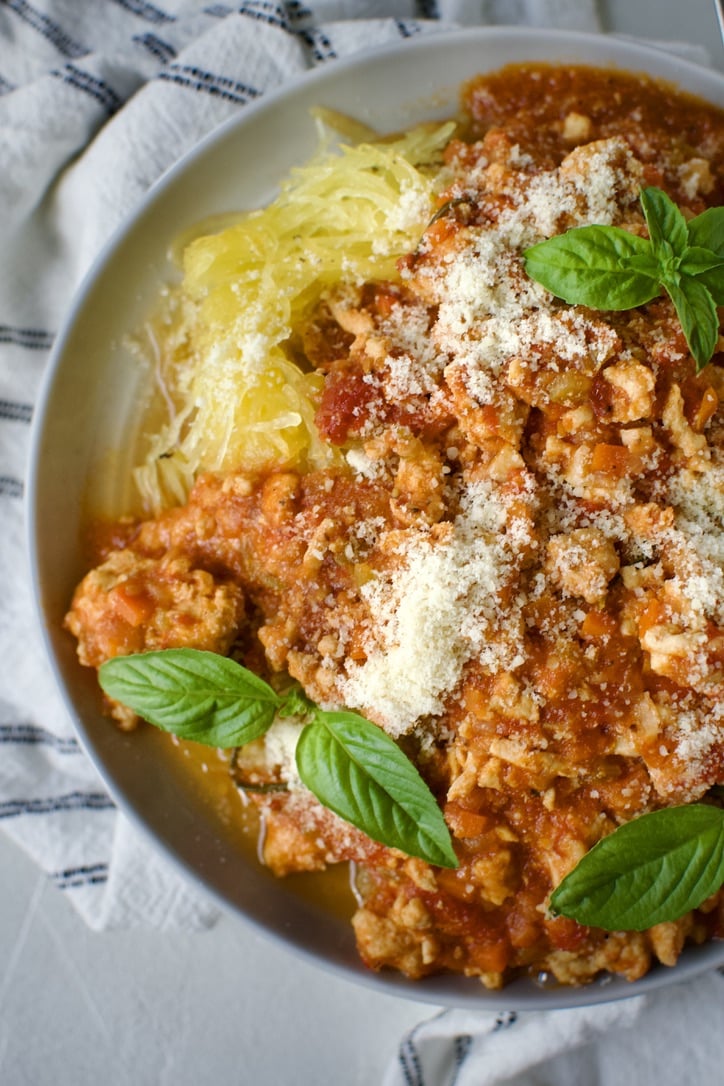 Notes & Tips
Cook over high heat and quickly until you add the tomatoes. You want to get a little color on the veggies and cook any liquid out of the chicken. Then go low and slow and let the sauce hang out. 20 minutes minimum, but it could simmer all day.
When using whole San Marzano tomatoes, the best way to add them to a dish is to crush them in your hand. Do this slowly and gently so you don't squeeze tomato juice all over you and your kitchen. But just press them in your hand until they break apart.
When the sauce is done, be sure to remove the rosemary stalks/stems and bay leaves.
Substitutions
If you don't want to serve the Chicken Ragu over spaghetti squash, it would be equally great served over your favorite pasta.
If you don't have shallots, use all onions, or use a sweet onion for a little extra flavor.
I like to use all white meat chicken, but you could also use ground turkey, or turkey Italian sausage if you'd like.
I LOVE the chance to use some amazingly tasty San Marzano tomatoes, but you could always use a can of crushed or diced tomatoes in their place if needed.
If you would like to keep the sauce dairy-free, leave out the parmesan. Or serve it just on the side for anyone that can have it.
Did you make this recipe? Let me know by leaving a review or comment! And be sure to sign up for my newsletter, and follow along on Instagram, Pinterest, and Facebook!