This easy recipe for Pumpkin Jam makes a great condiment for the freshly popular butter board, or simply with butter on toast. I even use it as a filling for my Pumpkin Tartlets, it's like an explosion of fall flavor in your mouth, and the ULTIMATE pumpkin condiment.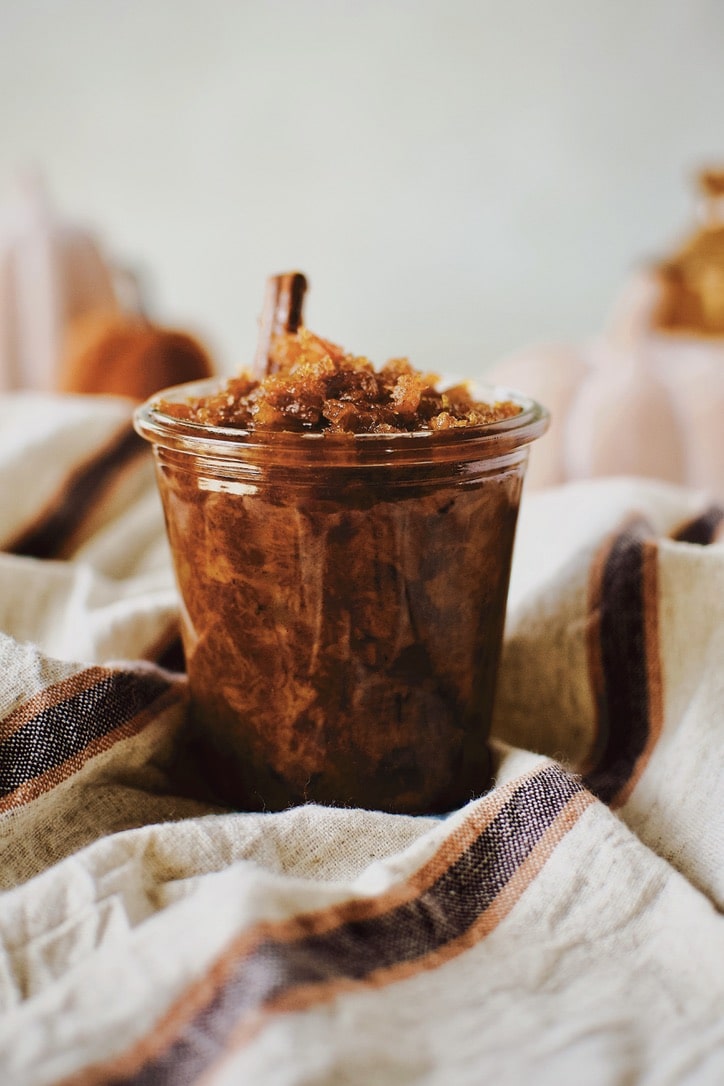 With a flavor that is rich, spicy, and bright all in one, this is as super special recipe and can be used in countless ways. Let's dive in!
Jump to:
Ingredients
This very simple list of ingredients lets the real pumpkin shine. I LOVE pumpkin for what it is and try not to just capitalize on pumpkin spice, but really use PUMPKIN in all my recipes. And this one is no different. The spices add rich flavor, with the balance of the lemon juice making this a deliciously flavorful jam!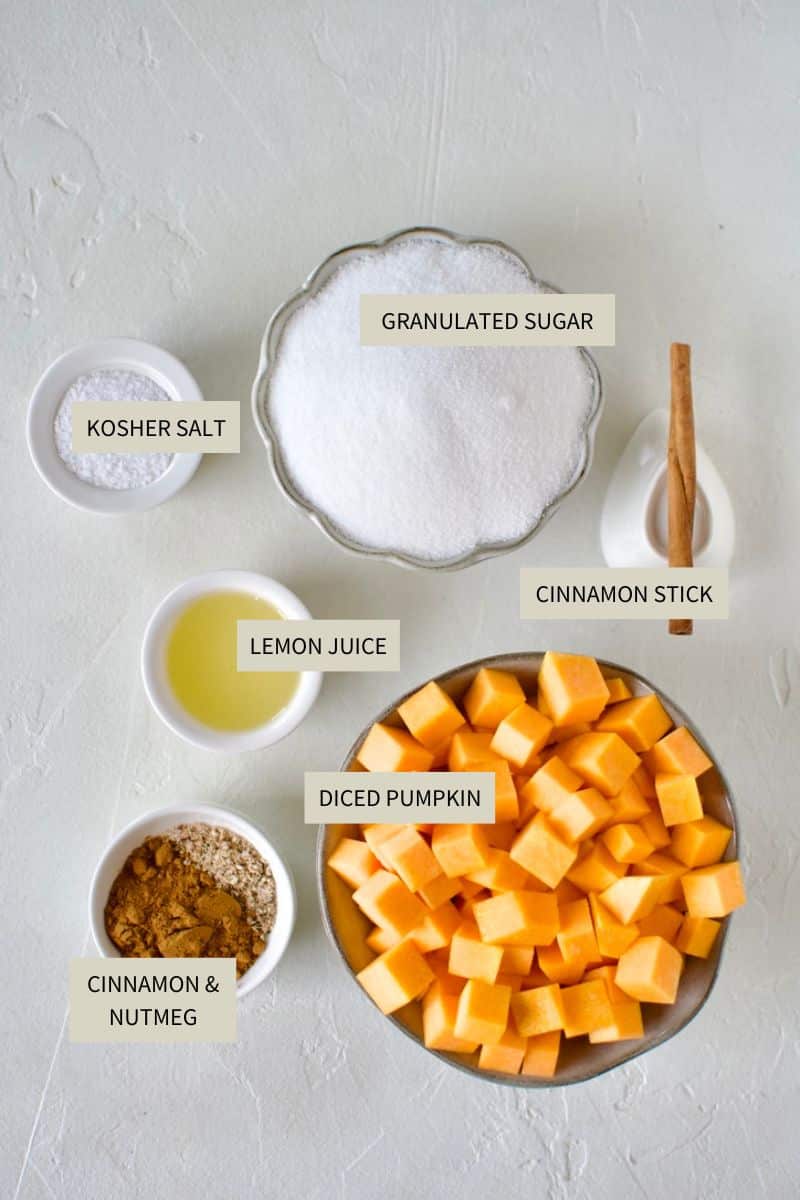 The best pumpkin to use for this recipe is a small sugar pie pumpkin. You want to be sure to remove all of the peel and the seeds. And just have relatively same-sized pieces, it doesn't matter what they look like.
Use the JUMP TO RECIPE button at the top of the post, or scroll to the bottom of the post to see the full recipe card with ingredient measurements and instructions.
Method
Making this jam couldn't be easier. It is one of those recipes that I call dump and go. Put everything in the pot and bring it to a simmer. Stir occasionally and you are good. So step 1 is...put it all in.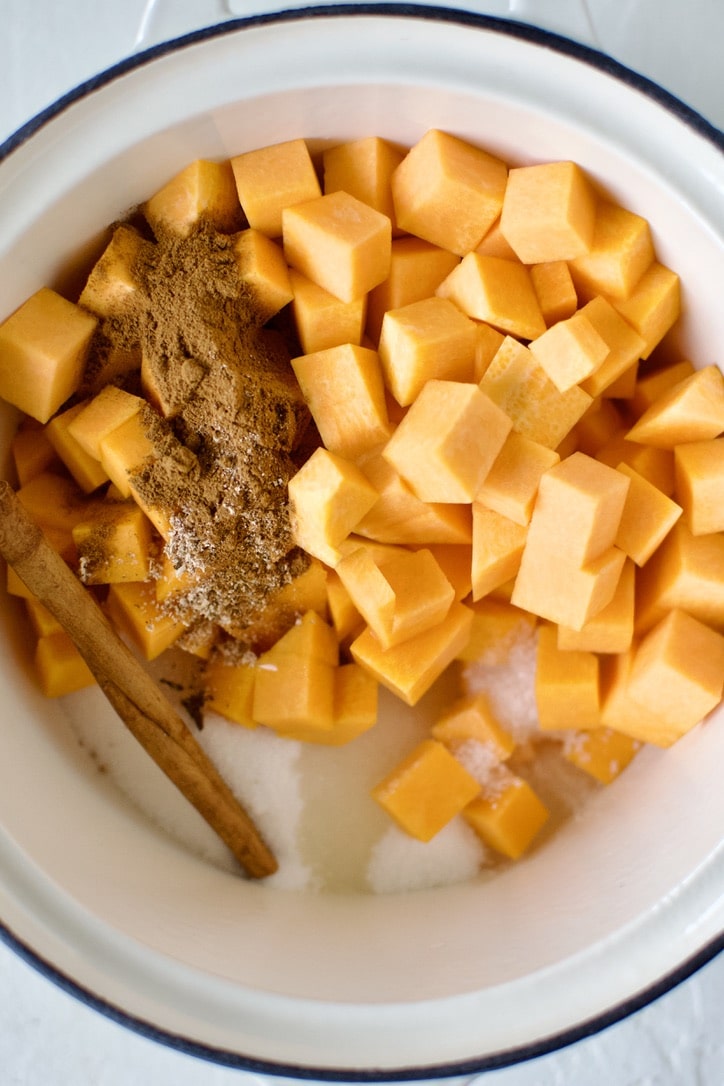 Then simmer until the pumpkin begins to soften, and you know it is all done when it starts to fall apart when you stir. You can then just lightly mash the pieces of pumpkin with your spoon or spatula, or use a potato masher and make a smoother jam. Either way is good, there is no wrong way, do what you like best.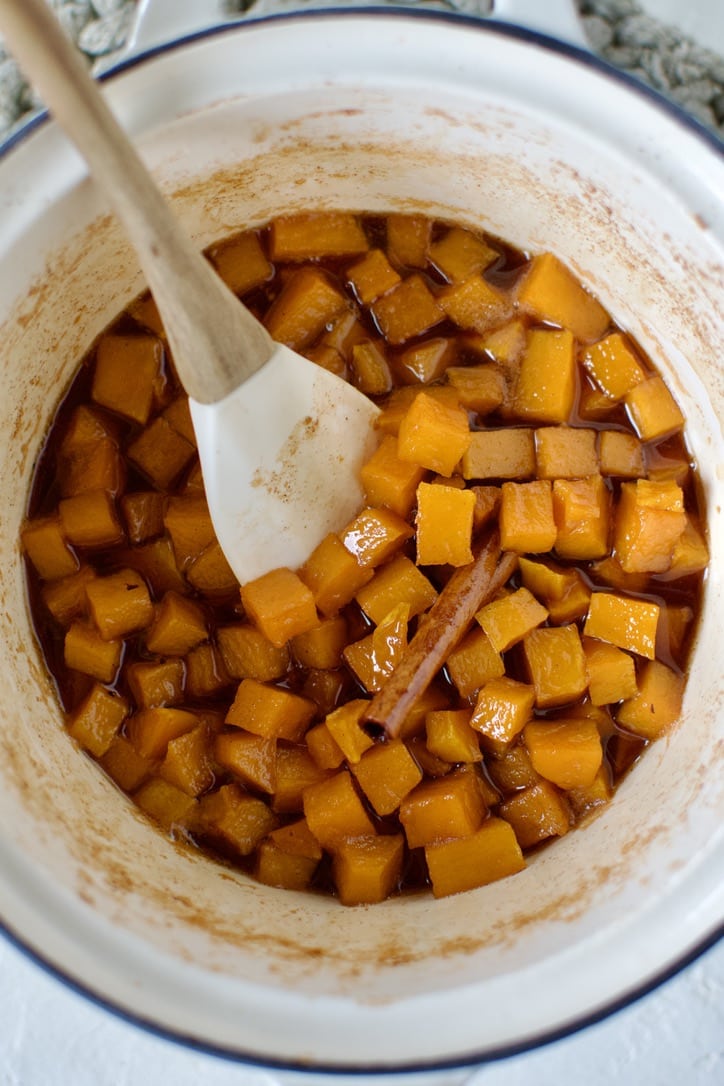 Then let the Pumpkin Jam cool slightly and place it in a jar for later use. And as I said, it is great on toast as well as in baked goods. Let your imagination run wild.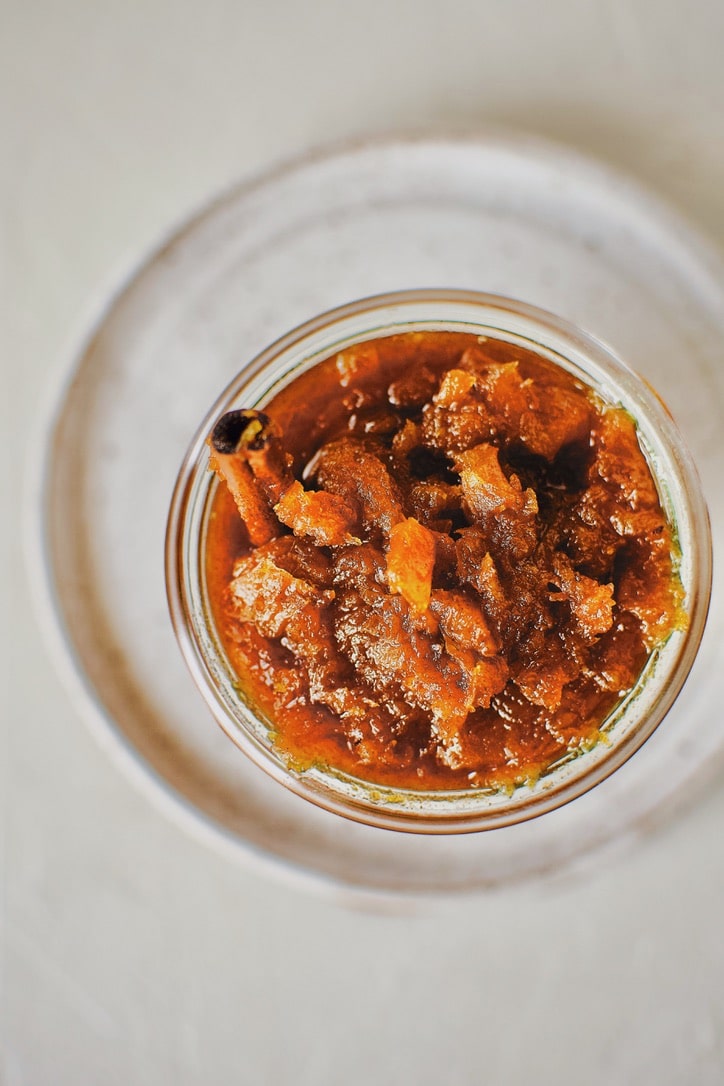 Notes & Tips
Cook this jam slow and low. Medium-low heat is your friend because the goal is to get the pumpkin soft. It takes a little time, so stir to be sure nothing is burning, but be patient.
If you would like a super smooth jam, puree the cooked mixture, minus the cinnamon stick, in a food processor until a paste forms. This will give you a pumpkin butter like mixture.
Substitutions
If pumpkins are out of season and you want to make this, or you just can't find one, you can also make this recipe with acorn squash or butternut squash.
White granulated sugar is what the recipe calls for, but you could also use brown sugar for an even richer more butterscotch flavor.
In place of the cinnamon and nutmeg, you could use 1 teaspoon of my Pumpkin Spice seasoning.
Did you make this recipe? Let me know by leaving a review or comment! And be sure to sign up for my newsletter, and follow along on Instagram, Pinterest, and Facebook!