Whether you are learning How to make Homemade Applesauce because you don't want to run to the store cause you need some for a recipe, or just because you like it, or maybe as baby food, it is easy and worthwhile. And it only takes a few minutes if you have some overripe apples laying around needing to be used.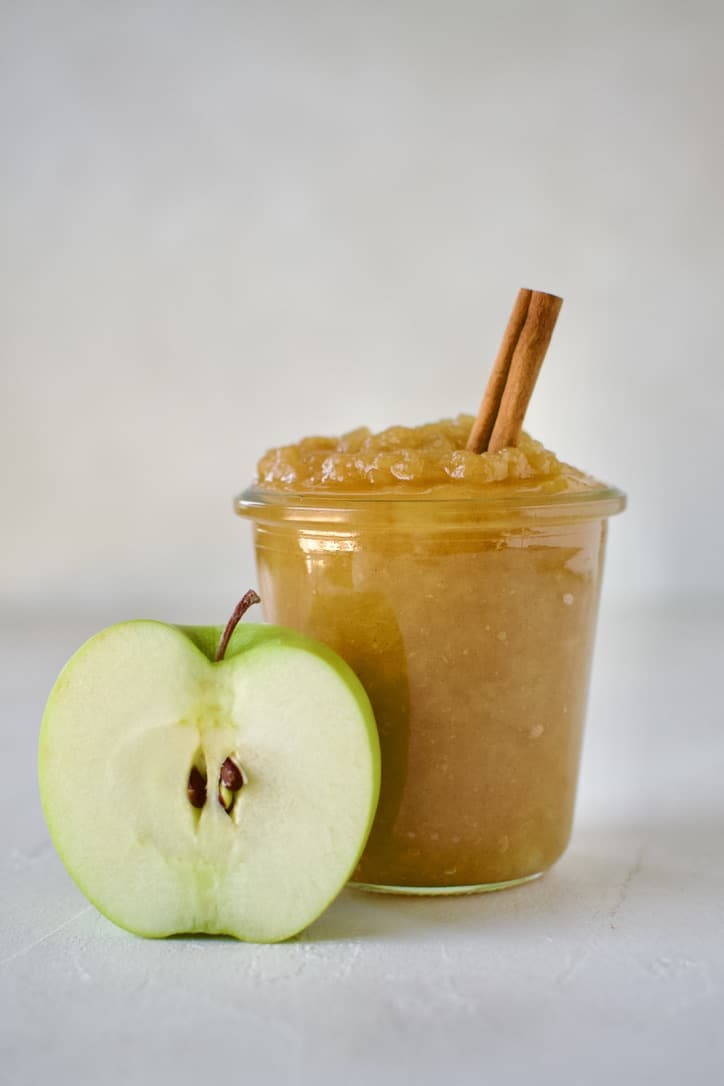 This is a great way to ensure nothing goes to waste. From apple picking or overbuying, whatever the reason, make this homemade applesauce for any need or occasion.
Jump to:
Ingredients
Just a handful of ingredients is all you need to make this simple recipe. Everything here is pretty much a pantry staple. Even if I don't have a fresh lemon I have some juice in the fridge. Which is totally acceptable to use if needed.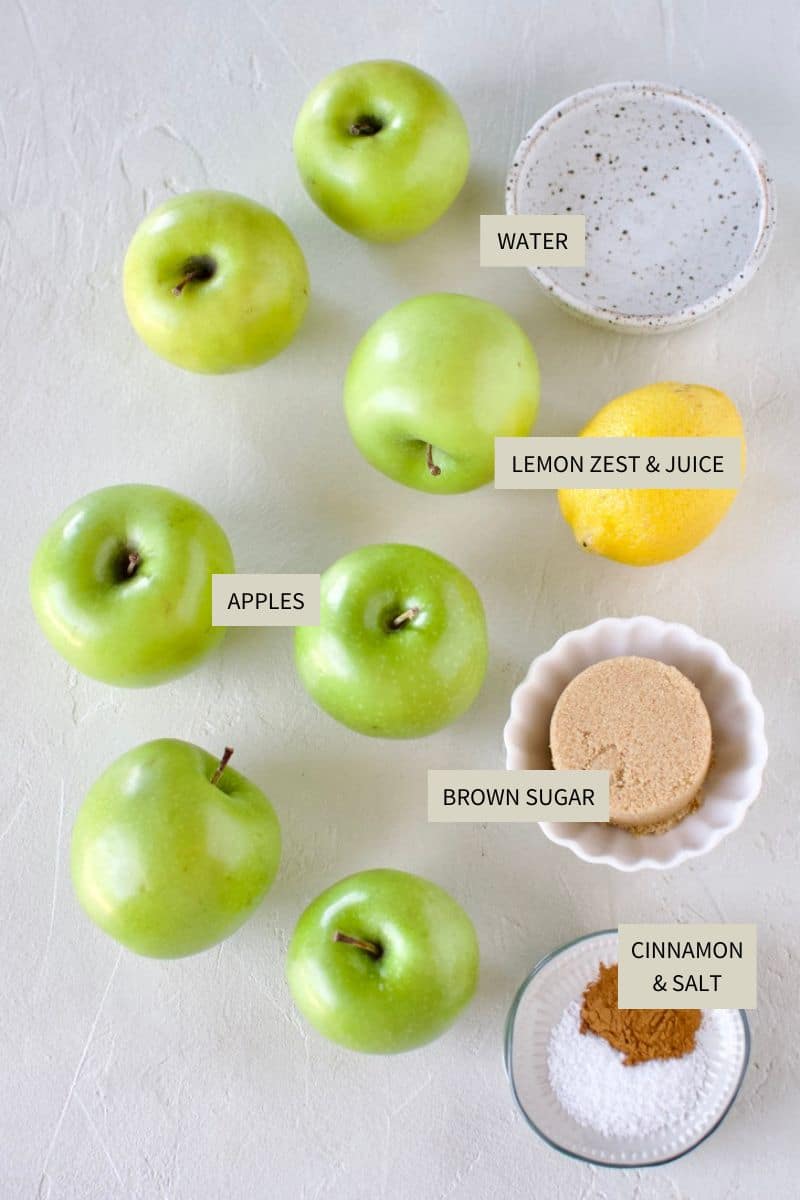 What is also great about making apple sauce at home is that you can customize it. Try adding different spices or a blend of other spices, like pumpkin pie spice, apple pie spice, or five spice.
Use the JUMP TO RECIPE button at the top of the post, or scroll to the bottom of the post to see the full recipe card with ingredient measurements and instructions.
Method
Start by placing all of the ingredients into a pot and stirring them together until well combined. You want to wet the sugar and evenly disperse everything.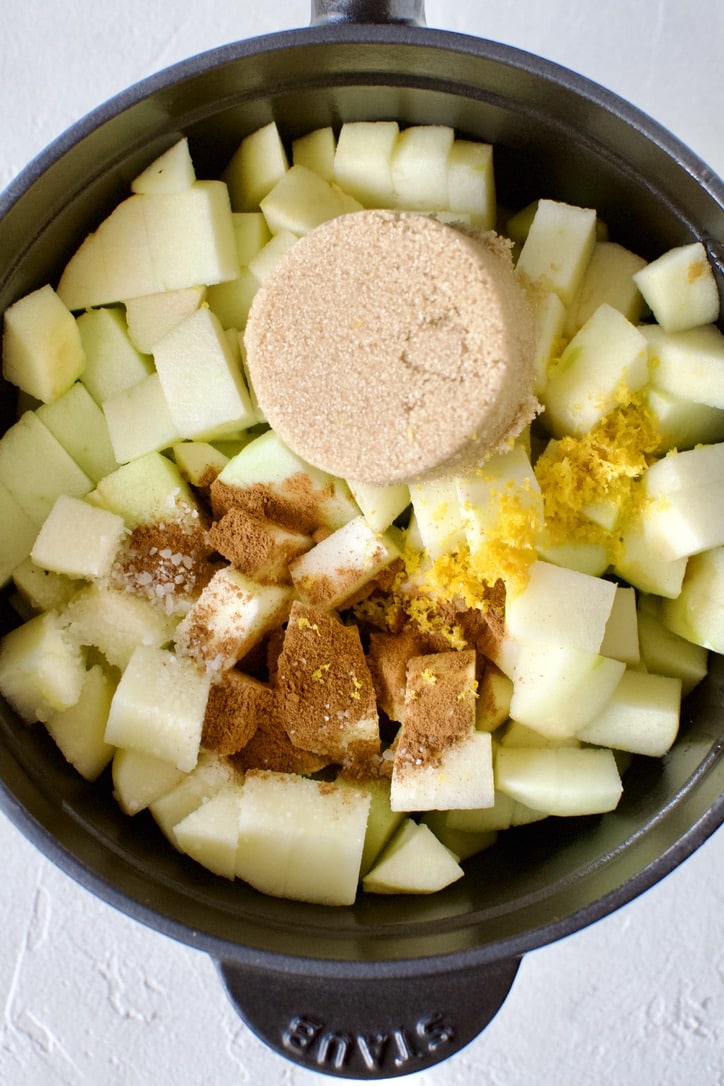 Bring the mixture to a boil, then reduce to a simmer. Cook the apples until they are soft. You can then mash them gently for chunky applesauce, or until your desired consistency is reached. If you have a food mill, you can leave the skins on and run them through it in the end too.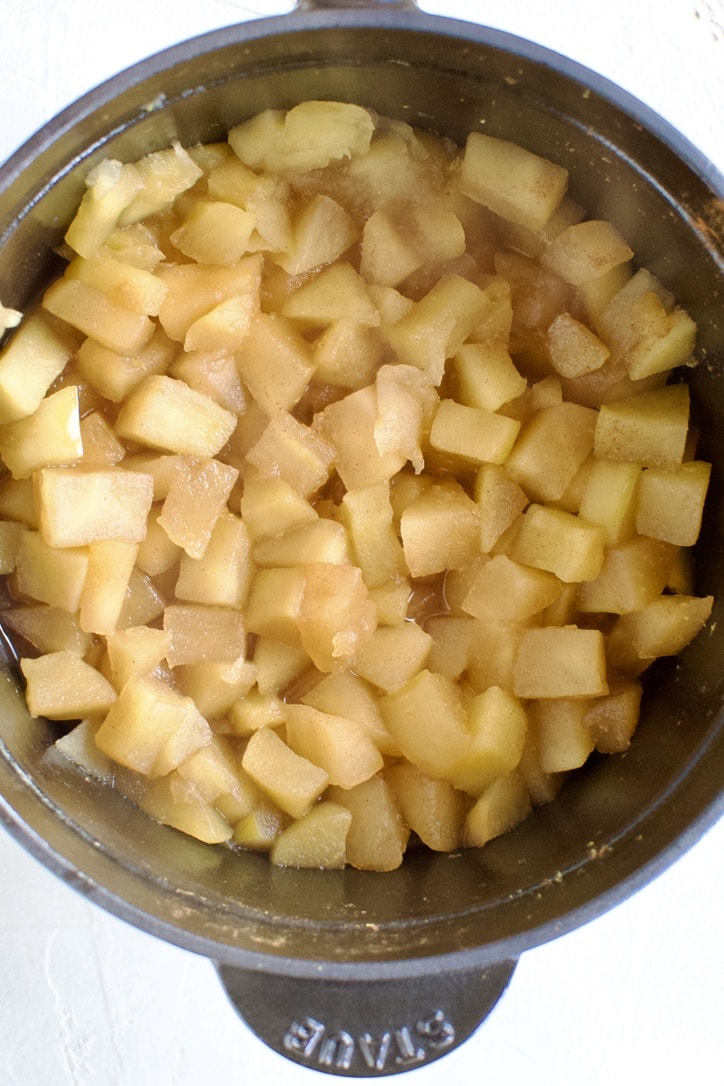 If you make a big batch, you can place it in jars for later use, or single servings.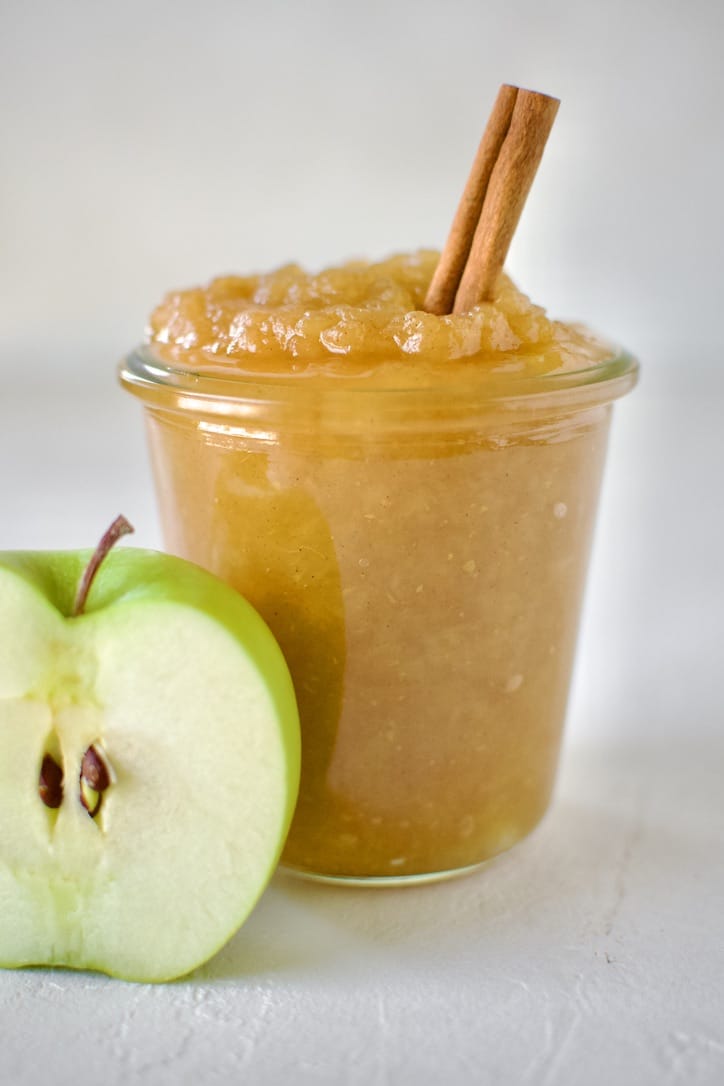 Notes & Tips
If you do not have a food mill, you will need to peel the apples before cooking. If you have one, you can cook the apples with the peels on because the food mill will remove them when you pass them through it.
If you like a spicy apple sauce, I have heard of people adding cinnamon red hots to the mixture before cooking and letting them melt into the apples.
If you would like to make apple butter, once the apples have softened, mash them in the pot and continue cooking until most of the liquid evaporates and the color darkens. Apple Butter is just a sweeter more concentrated version of apple sauce.
Substitutions
In my photos, you see that I used granny smith apples. And of course, you can use this method to make applesauce using ANY apple. The flavor will just be indicative of whichever apple you use.
If you do not have fresh lemon juice, you can use bottled or swap it all together for apple cider vinegar.
Make this easy applesauce your own by adding different spices or a blend of other spices, like pumpkin pie spice, apple pie spice, or five spice.
In place of the sugar, you can use honey, stevia, Splenda, or another sweetener you prefer to sweeten the sauce.
You could also omit the sugar altogether. If you leave it out, you will want to add less lemon juice or your applesauce may become too tart.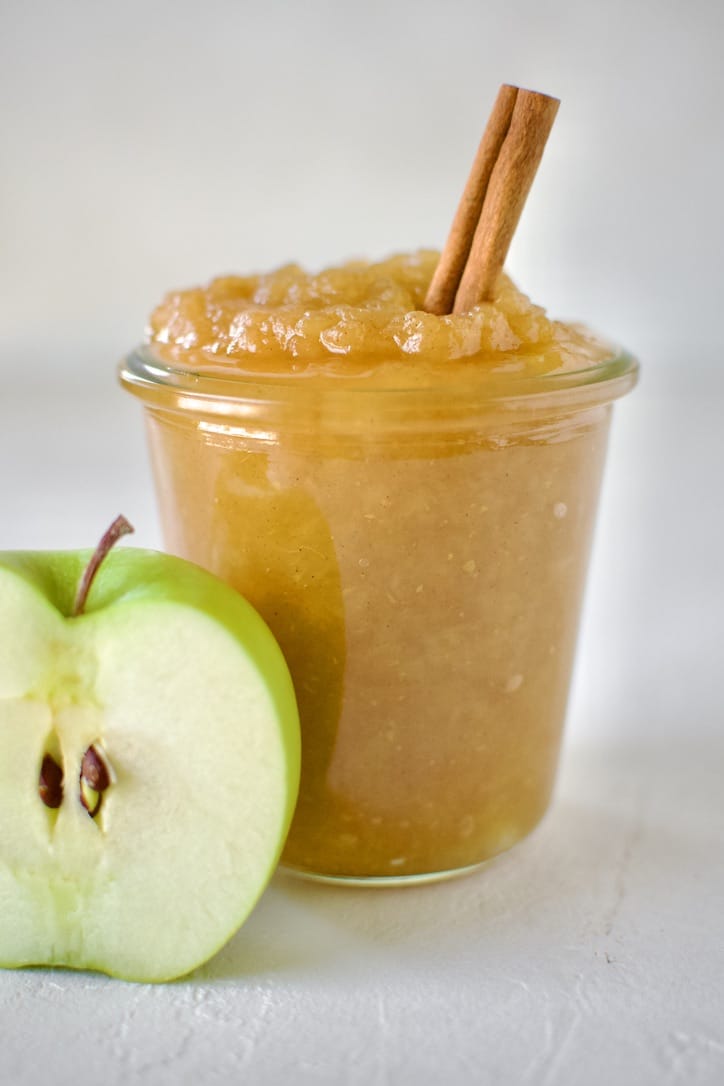 Did you make this recipe? Let me know by leaving a review or comment! And be sure to sign up for my newsletter, and follow along on Instagram, Pinterest, and Facebook!