This has been a long-time favorite of my family. I started making it shortly after leaving culinary school when I was highly interested in experimenting with bread at home. We have enjoyed Breakfast Focaccia on many holiday mornings and weekends alike!
I enjoy making bread, I just haven't always been very good at it. It takes a lot of practice and patience. That said, this recipe is a straight dough method, making it one of the easiest bread recipes to master.
Jump to:
Making the dough
As long as your yeast is fresh it will rise with no problem. The "Straight Dough" method means that you can literally throw everything into the bowl of your stand mixer and let it do the kneading for you.
Then you just have to practice your patience and let it rise for about an hour and a half, or until doubled in size. After the first rise, you roll the dough out into a rectangle roughly the size of the baking sheet. Then allow it to proof again until doubled in thickness in a heavily oiled pan.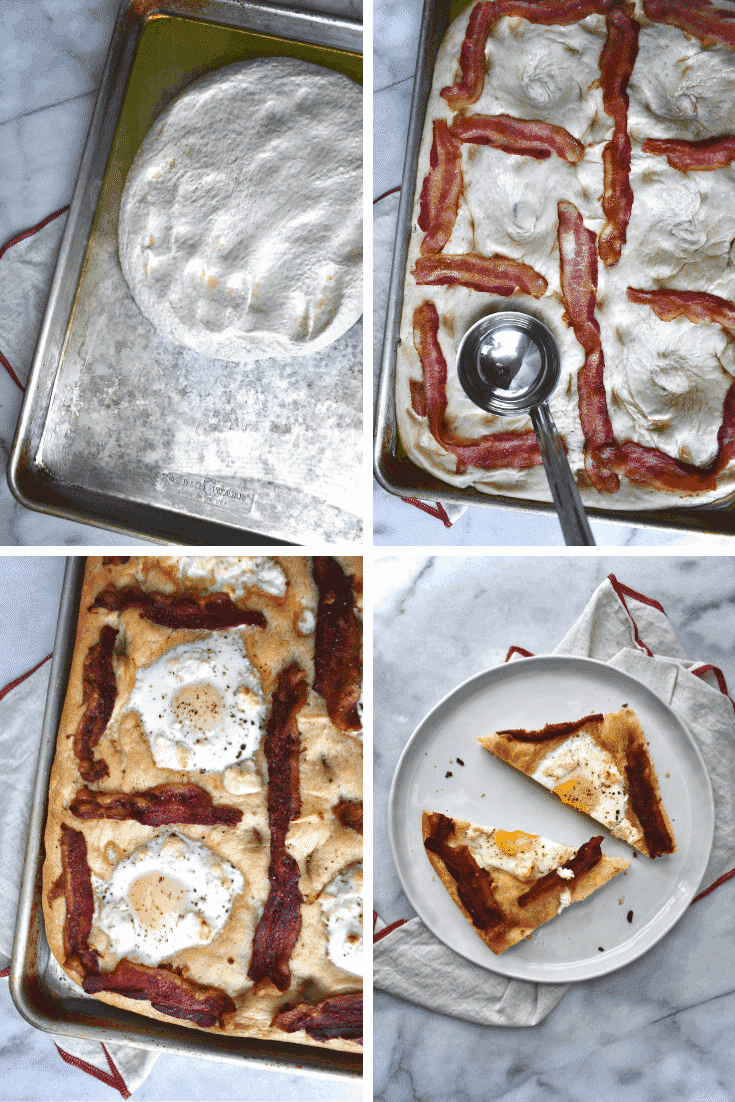 One of the great joys of focaccia is the fact that it is basically soaked in olive oil. Because of this be sure to use the best quality olive oil you can reasonably afford for this focaccia. It will lend so much flavor to the finished product that you will want it to be GOOD!
Making it Breakfast Focaccia
Now to take it from just focaccia to Breakfast Focaccia, I cook a package of bacon halfway and then place them on top for baking. I also make a couple of larger indents into the bread just before baking to make room for a fresh-cracked egg I add in the last 10 minutes of baking. I also give it a generous seasoning of salt and pepper on top when it goes into the oven.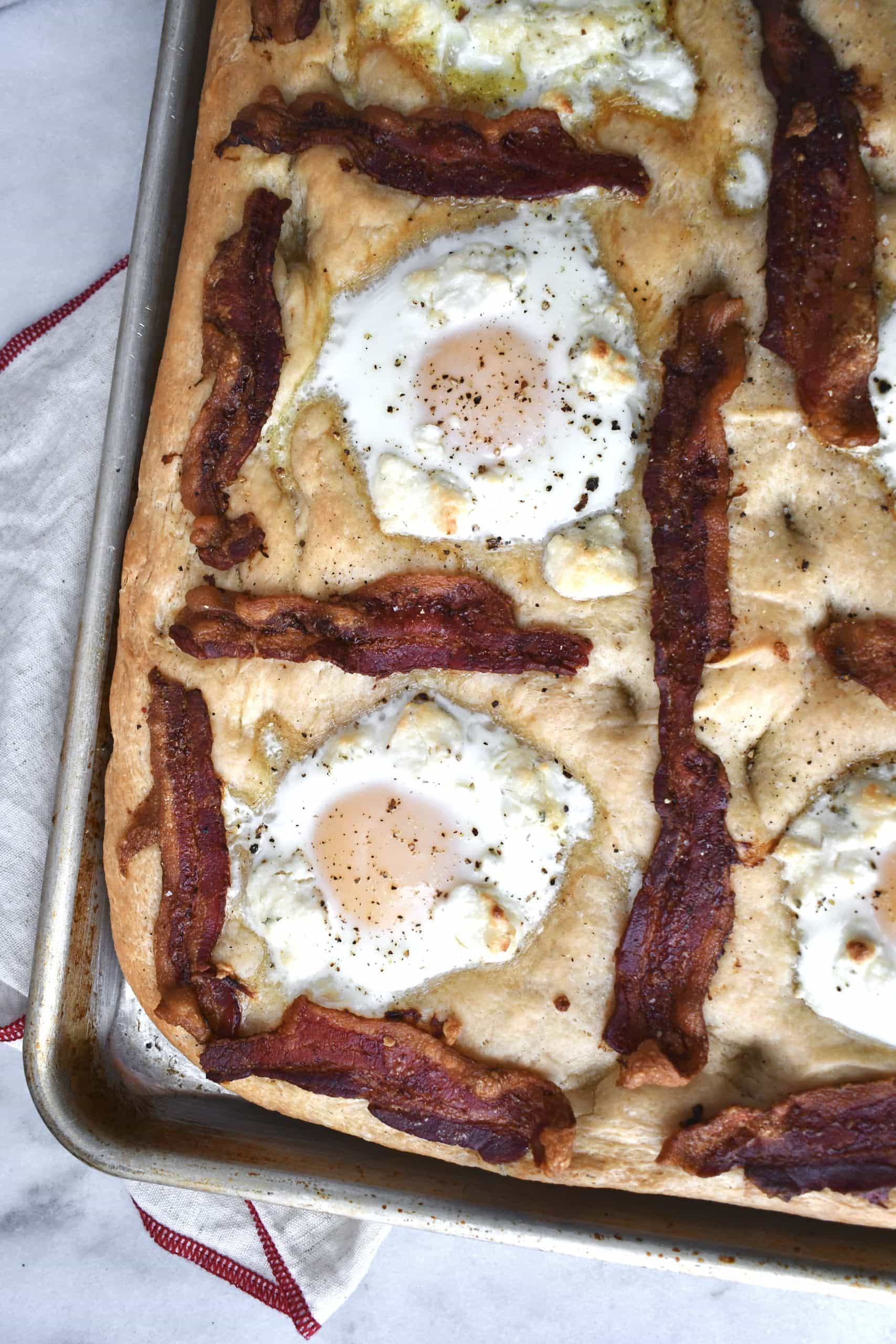 This is a perfect brunch recipe that my family requests ALL THE TIME! I usually only pull it out a few times a year so that they can really enjoy it. But it is fairly simple and something you could make any time the craving hits.
It makes the perfect Christmas morning breakfast! Or any morning for that matter!
Other great breakfast recipes!
Caramelized Custard French Toast
Copycat Starbucks Pumpkin Cream Cheese Muffin
Breakfast Hash with Sweet Potatoes and Eggs
Did you make this recipe? Let me know by leaving a review or comment! And be sure to sign up for my newsletter, and follow along on Instagram, Pinterest, and Facebook!