I enjoy blending my own spices because it gives me control of which flavors I taste. I personally like to bump up the ginger flavor in my Chai Spice Mix, as well as the clove. The beauty of exploring your own spice blends is getting to customize them to your taste. My Chai Spice Mix even has a little black pepper in it for more zing and wow factor.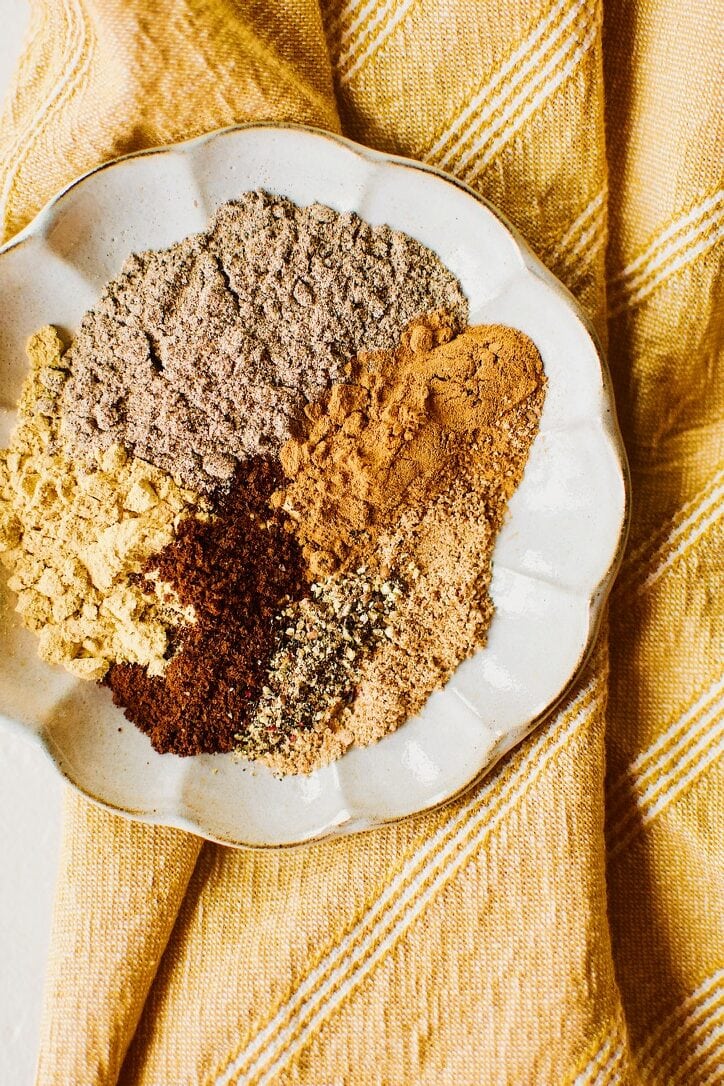 Ingredients needed:
This is a blend of a few basic spices you should already have in your spice cabinet if you are an avid cook or baker. The one that might not be so common to you is the cardamom. Cardamom is grown in a pod and native to India and Indonesia.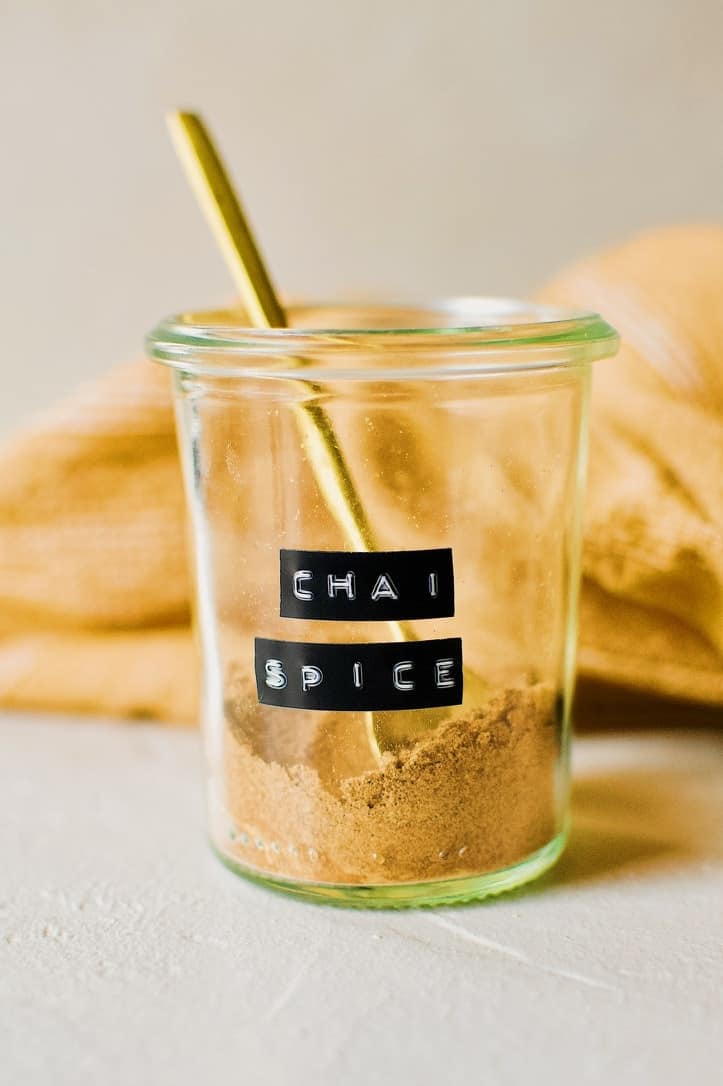 It is the essential ingredient and what makes Chai, Chai! There are many variations of Chai, and traditionally the drink is steeped pods in water or milk with a mix of other spices, then strained and drank like tea.
Ingredients that make up this Chai Spice Mix:
Cinnamon
Cardamom
Ginger
Cloves
Nutmeg
Black Pepper
There are many ways to blend these spices, and a lot like Curry Powder, it is something that is basically customizable to each person. Everyone has their own blend, in which case you probably will never have the same Chai twice.
2020 had me pretty Chai obsessed, I was finding ways to put it in anything and everything I could. Once I started to explore it and gain a better understanding of it (beyond the watery Starbucks drink) I really enjoyed it! It packs so much good flavor and is different than the now over-saturated Pumpkin Spice market, all the warm flavor, but for your pumpkin HATER friends.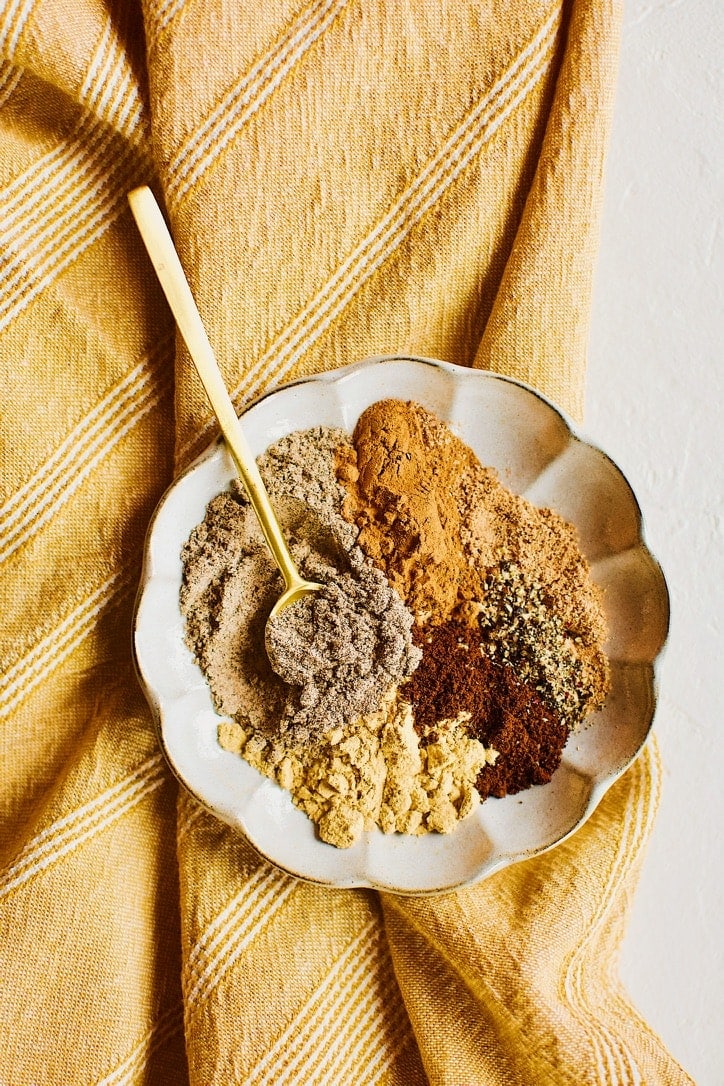 The best ways to use your homeade Chai Spice Mix
Did you make this recipe? Let me know by leaving a review or comment! And be sure to sign up for my newsletter, and follow along on Instagram, Pinterest, and Facebook!