To say that I love this White Pizza Recipe would be a bit of an understatement. I created it when ordering from a restaurant, but now I have perfected it for making at home! And my family and I could eat this EVERY DAY if you'd let us.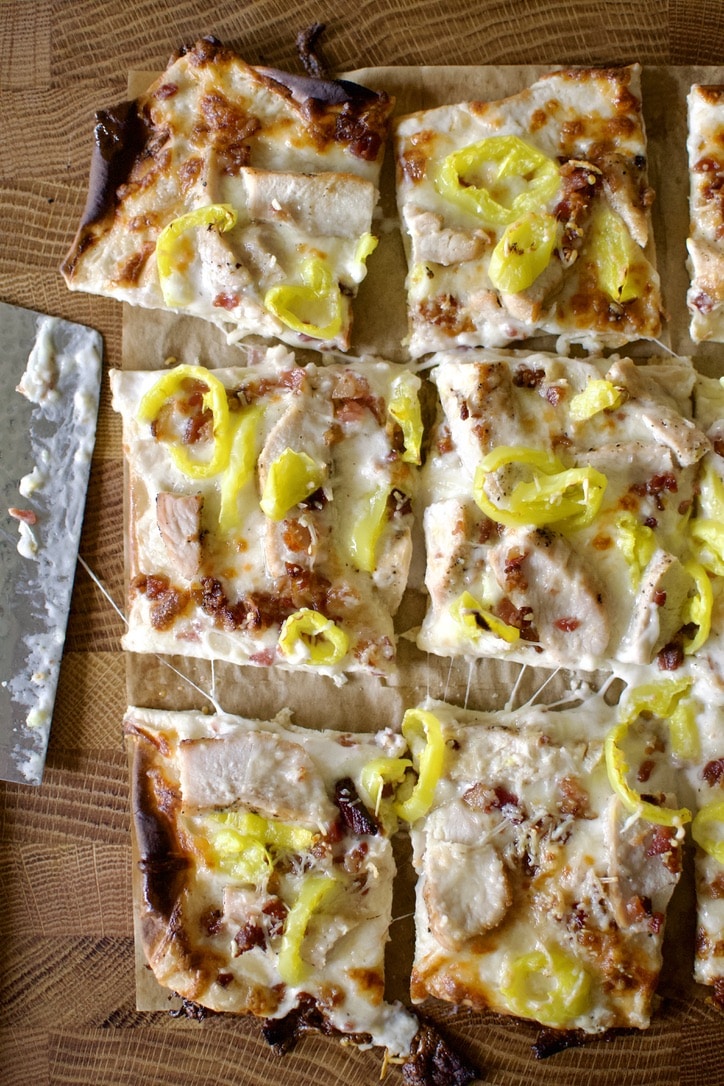 Jump to:
Ingredients
This is a great recipe to use some leftover chicken or alfredo sauce on. Although, I cook up some chicken just to make this more times than not, and I keep an emergency jar of white sauce in the pantry for when the craving hits. Cause it always hits!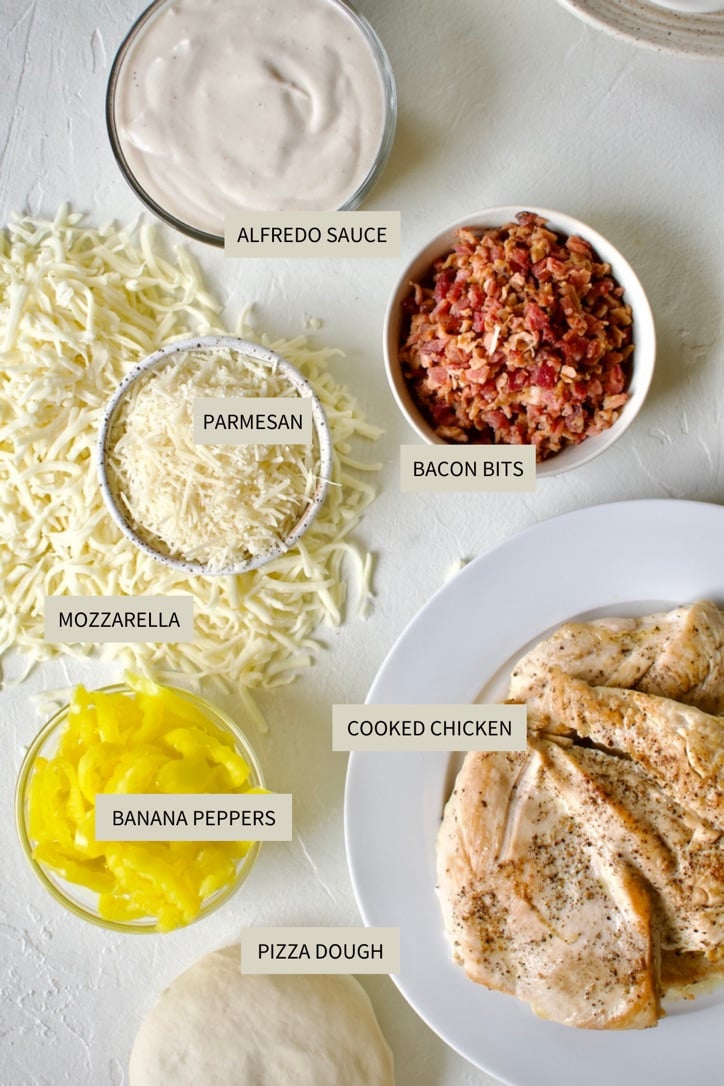 And the real secret to this amazing thin-crust, almost cracker-like crust, pizza is making a batch of my Thin-Crust Pizza Dough Recipe.
Use the JUMP TO RECIPE button at the top of the post, or scroll to the bottom of the post to see the full recipe card with ingredient measurements and instructions.
Method
After rolling and baking the cracker-thin crust, it is ready to top with all these delicious toppings. Start with the sauce then layer on the toppings as you see below. Go kinda easy, but we all know the best pizza is full of good toppings!
Then bake until well browned and crisp. It is THE best way to enjoy it and make sure the crust gets super crispy.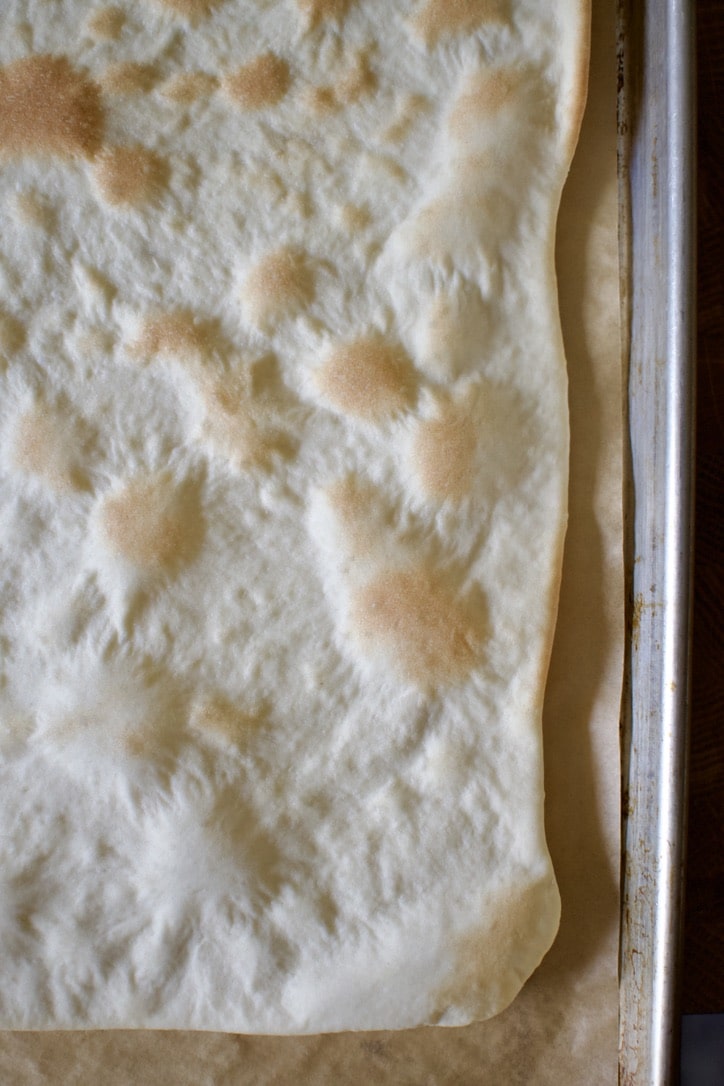 Notes & Tips
The key to the best crust is to bake it before topping. It ensures that it will cook all the way and be crisp. If you don't basically make a cracker first, the crust will stay soggy, and that's no fun for pizza.
If you have a cooling rack, after the pizza bakes with the toppings remove it from the pan and place it on the rack. This will help keep the crust crispy, sometimes the middle can sog up in the very middle if you don't do this.
If you want to make homemade alfredo I have a GREAT RECIPE HERE. But if I am being honest, most times I make this recipe I use a jar of store-bought white sauce.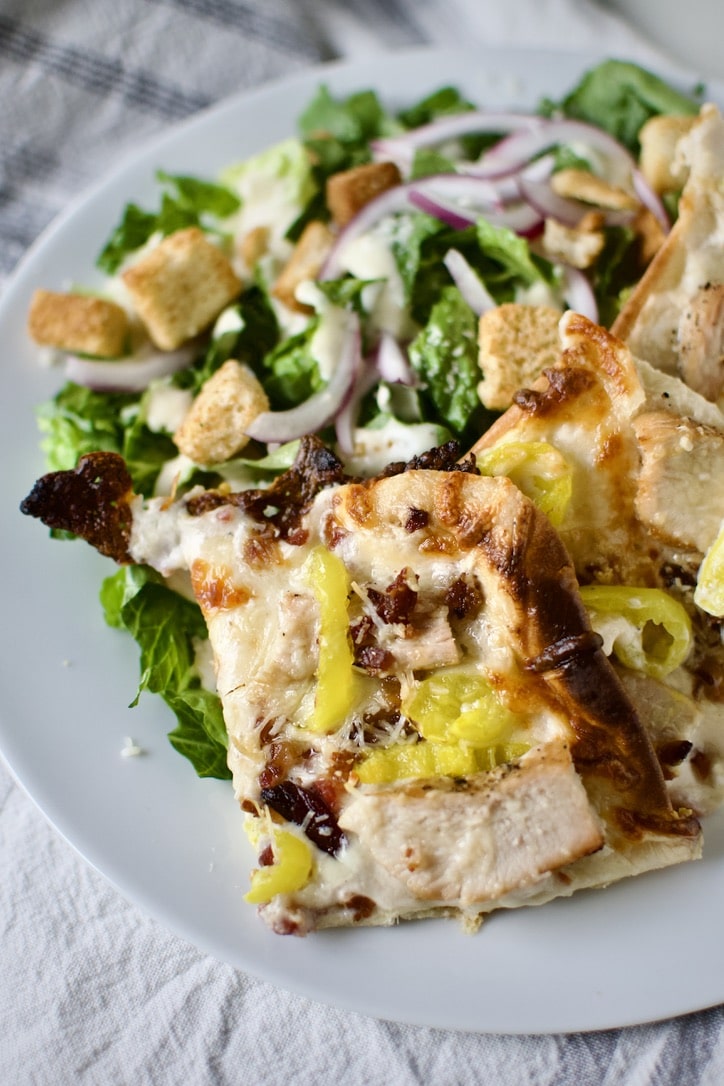 Did you make this recipe? Let me know by leaving a review or comment! And be sure to sign up for my newsletter, and follow along on Instagram, Pinterest, and Facebook!