This recipe for Carrot Cake Cookies gives off major Crumble Cookie vibes but is made so much better at home. There is nothing like a freshly baked cookie!
This one is actually an old-school classic shared with me by my friends the Sanders. I've had to name a couple of updates and tweaks, but the heart stays the same. And the deliciousness!
Jump to:
Ingredients
This recipe requires most of the usual cookie culprits. Butter, I like to use unsalted ALWAYS! Sugar, flour, baking powder, and salt. Now I know the amount of baking powder looks like a lot when you read this recipe. I was concerned too the first time I made these. But it is correct, and it gives the cookies LOTS of lift, and makes the end result a lot like a muffin top, so light and fluffy!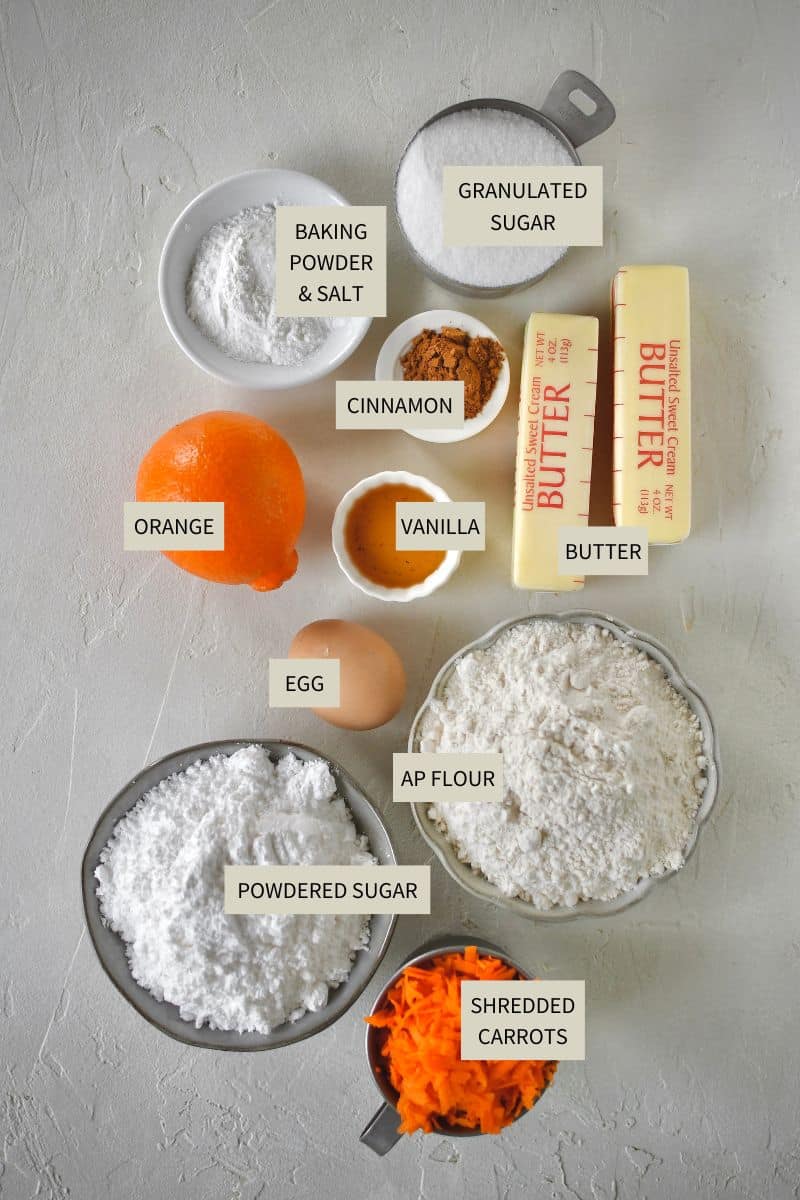 The orange or my preferred tangerine and powdered sugar are for the frosting. You can make it as thick or thin as you like, I like to make mine spreadable but still soft. Oh, and shred the carrots fresh, I use two medium-sized ones to get one cup.
Use the JUMP TO RECIPE button at the top of the post, or scroll to the bottom of the post to see the full recipe card with ingredient measurements and instructions.
Method
Start by creaming together the butter and sugar until light and fluffy. Then beat in the egg until well combined. Add all the dry ingredients and the carrots and mix just until an evenly combined dough forms.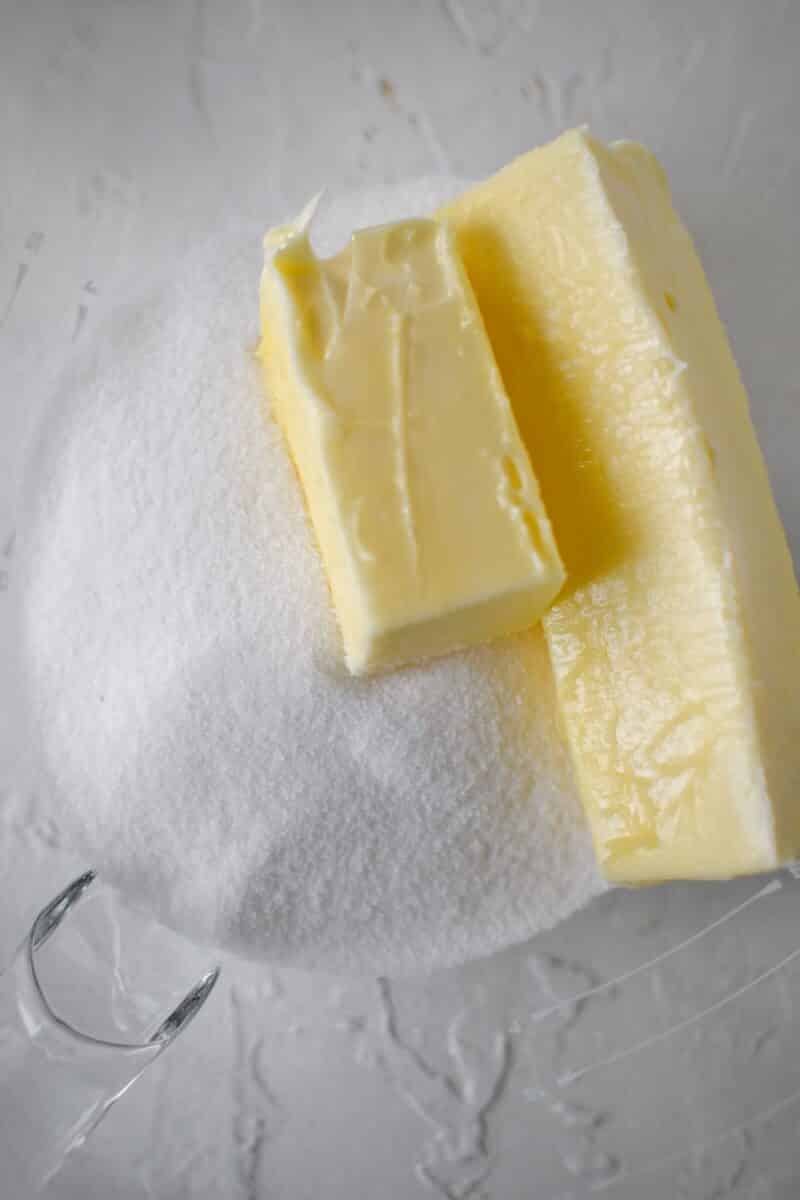 Drop about a tablespoon size, or a little larger, scoops onto a parchment-lined baking tray. They spread A LOT, so be sure to leave lots of room between them. Bake till golden and set, I always bake them a minute or two longer than I think so they don't get too soft after frosting them.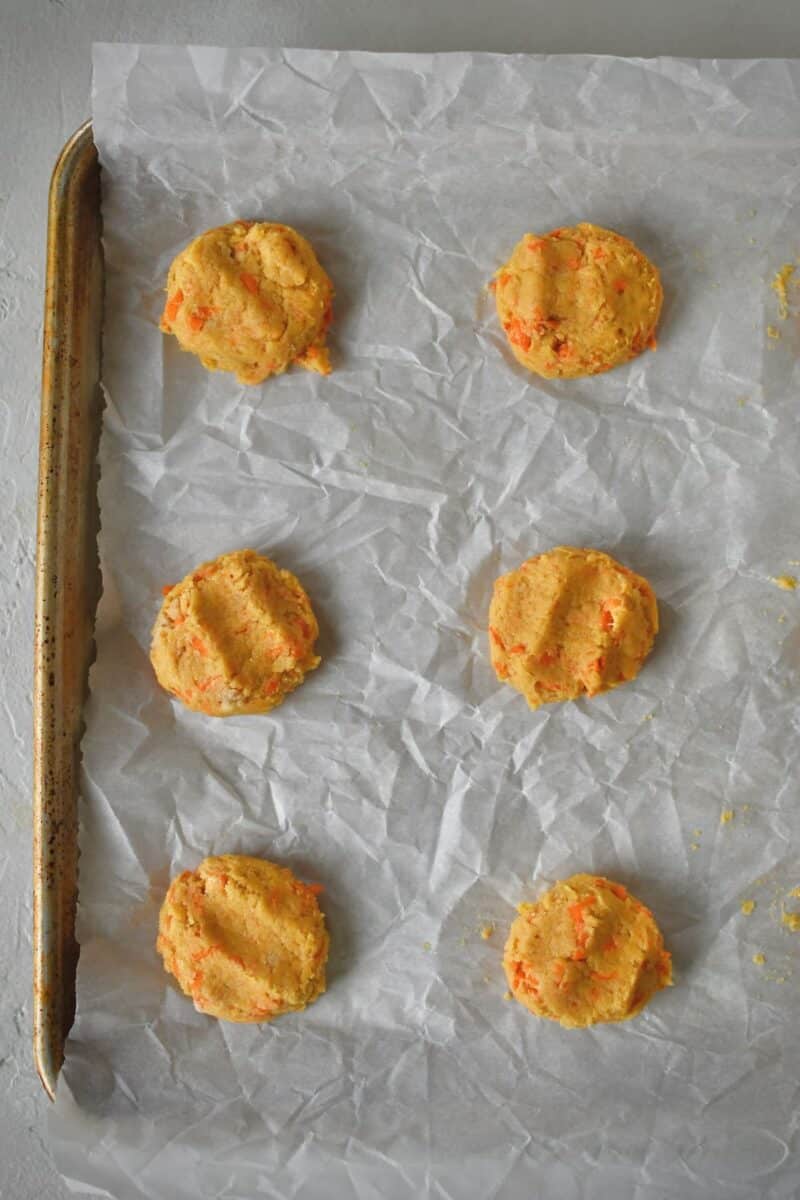 While they cool, make the frosting. Beat together butter, powdered sugar, orange juice, and zest, and add more or less powdered sugar or juice to get the consistency you like. I prefer a thicker icing that I can spread, you can absolutely make it a glaze if you like and pour it over or dip the cookies in it.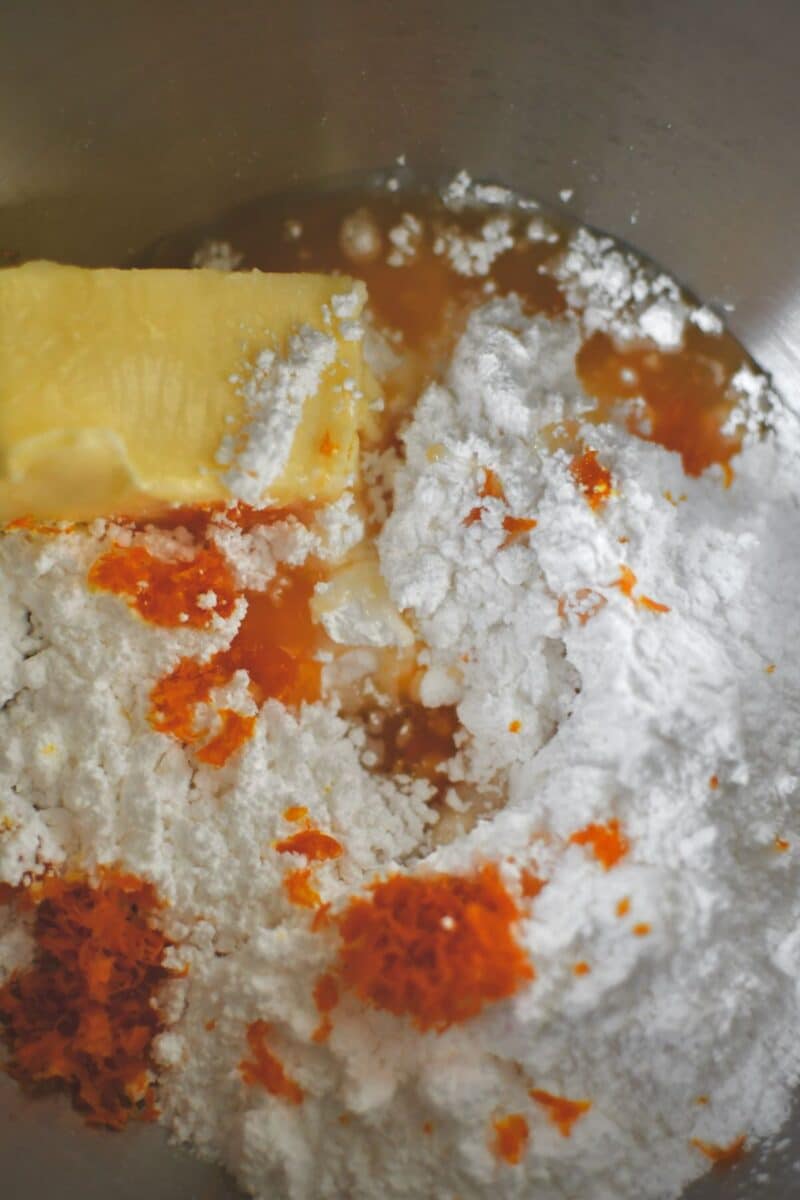 I like to drop dollops of the icing on all the cookies, then go back and spread it out over them. It makes I much quicker and cleaner, and I can divvy all the frosting up evenly among the cookies.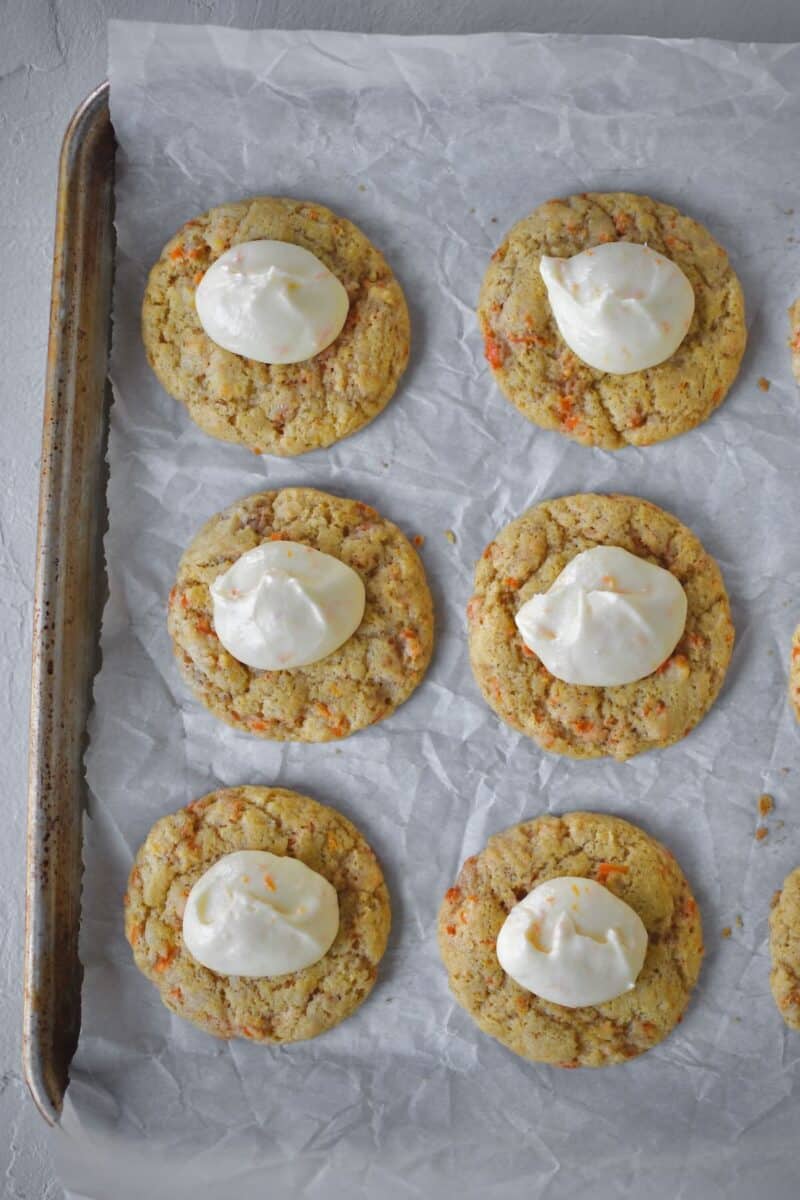 Let the cookies rest, flat, and at room temp until the frosting gets firm. The can take a couple of hours. I then shingle them on a platter or container, stacking isn't a great idea as the cookies can get soft and stick together.
Notes & Tips
When you make this dough, it will look SUPER dry after working in the flour and carrots. But as the carrots rest in the mixture they release water, so you want it to be very stiff when done. You should be able to hold the scoops of cookie dough and not stick to your hands.
After scooping the cookies out onto the baking sheets I like to press them down into little disks. This helps the cookies spread flat, you can leave them in rounds, but they won't spread as much and will stay in mounds. I like a flatter cookie so I can pass them off as homemade crumble cookies, lol!
When making the frosting, you can make it as thick or as thin as you like. I prefer a thicker frosting for spreading. If you leave your cookies in mounds, you can make it thinner and dip them in a thinner frosting, glazing the cookies instead of frosting them.
After you frost, or glaze the cookies, let them rest at room temperature, laid out flat for about 2 hours to really let the frosting set. It will firm up so you can slightly stack or shingle the cookie out on a tray. I wouldn't stack them directly, the cookies go a little soft and can stick to the frosting.
The recipe can make 24-36 cookies depending on how large you make your scoops. Sometimes I make them big, sometimes small.
Substitutions
If you need to make this recipe dairy-free, use butter-flavored vegetable shortening. It is actually what the old-school recipe call for, but I like to use butter. You can even use the shortening in the frosting.
These cookies bake up beautifully using a cup-for-cup flour alternative if you are looking to make them gluten-free also.
I suggest using whole carrots and grating them yourself on the large holes of a hand grater. I like the thinness of the hand-grated carrots. You could use store-bought pre-shredded ones in a pinch.
You can use the juice from the zested orange for the frosting, but for some extra punch use juice from a bottle.
When I make these at Easter time, I like to add some festive sprinkles, and this blend with little carrot sprinkles is so appropriate!
Did you make this recipe? Let me know by leaving a review or comment! And be sure to sign up for my newsletter, and follow along on Instagram, Pinterest, and Facebook!