This fun and delicious Taco Salad Recipe with Doritos is perfect for dinner or lunch. I love an entree salad and this one really hits the spot! It is very filling, in all the good ways, with spice and crunch, I could eat this daily and be happy.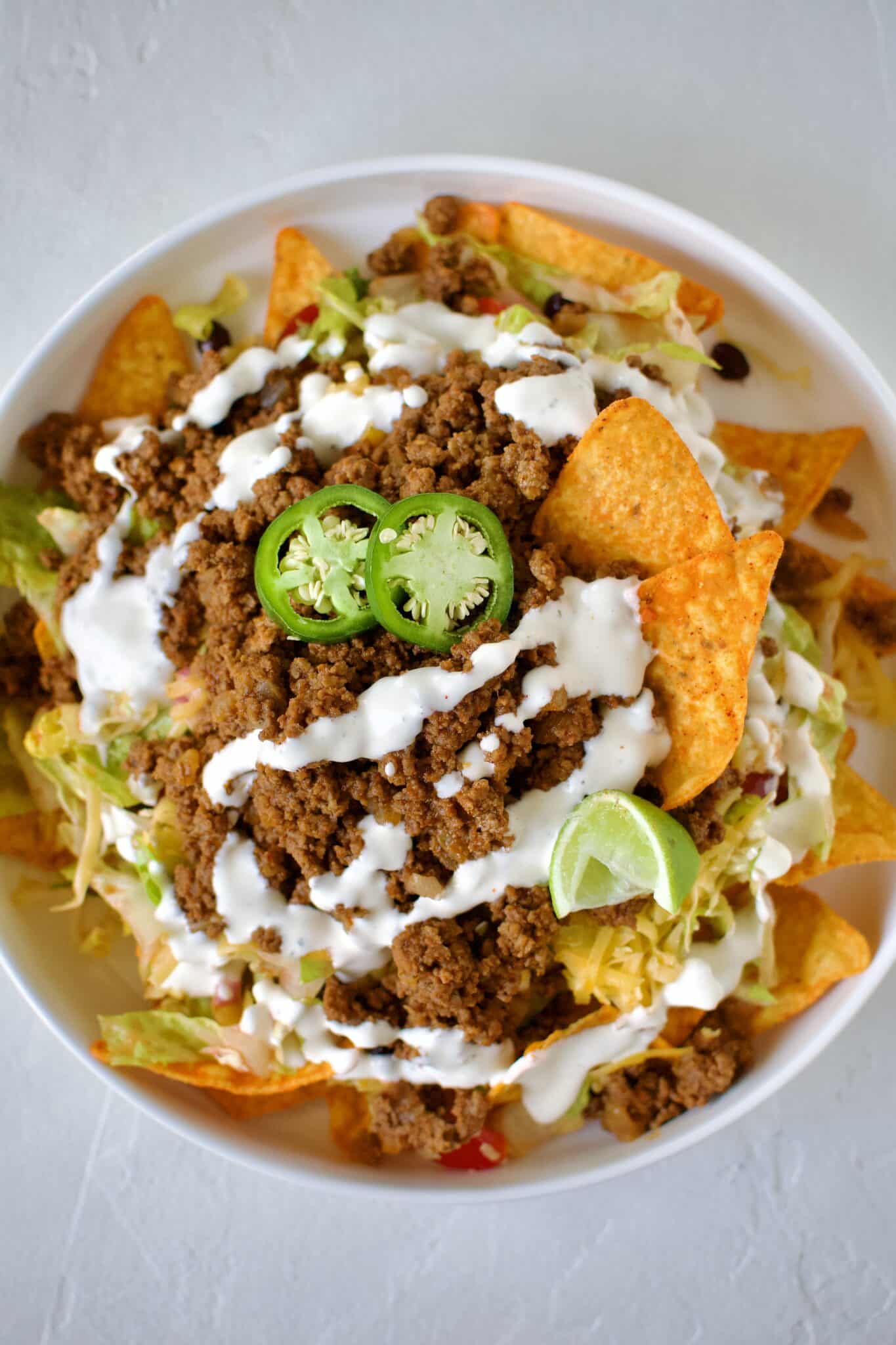 While there are many ways to curate a Taco Salad, this is my favorite way to build it. I prepare all of my ingredients then lay them all out and let everyone personalize their plate. It makes it fun and interactive, and everyone gets what they want or don't want on their plate.
Jump to:
Ingredients
A few things here are interchangeable but these are the basics. A protein, some cheese, chips, a few veggies, and some lettuce and you are on your way to a tasty dinner. It is also a great clean-out the fridge meal, toss all the veggies you go in some lettuce, and top with some ground beef or even fajita-style chicken.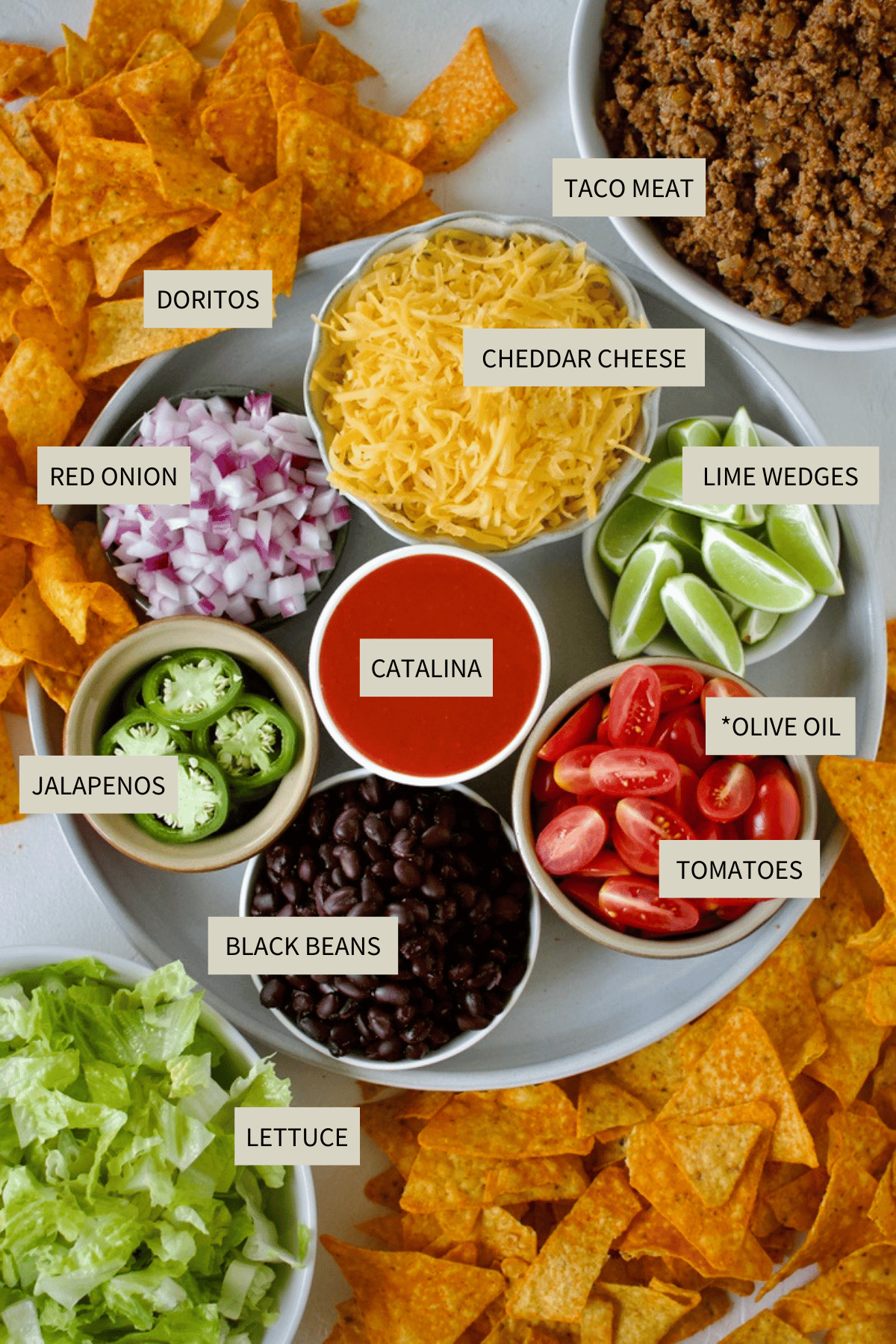 Use the JUMP TO RECIPE button at the top of the post, or scroll to the bottom of the post to see the full recipe card with ingredient measurements and instructions.
Method
First, prep all your ingredients. Cook the ground beef and season like you would for tacos. Chop the lettuce and slice and dice all the veggies. Then mix the base salad in a large bowl by combining some of the veg and the dressing.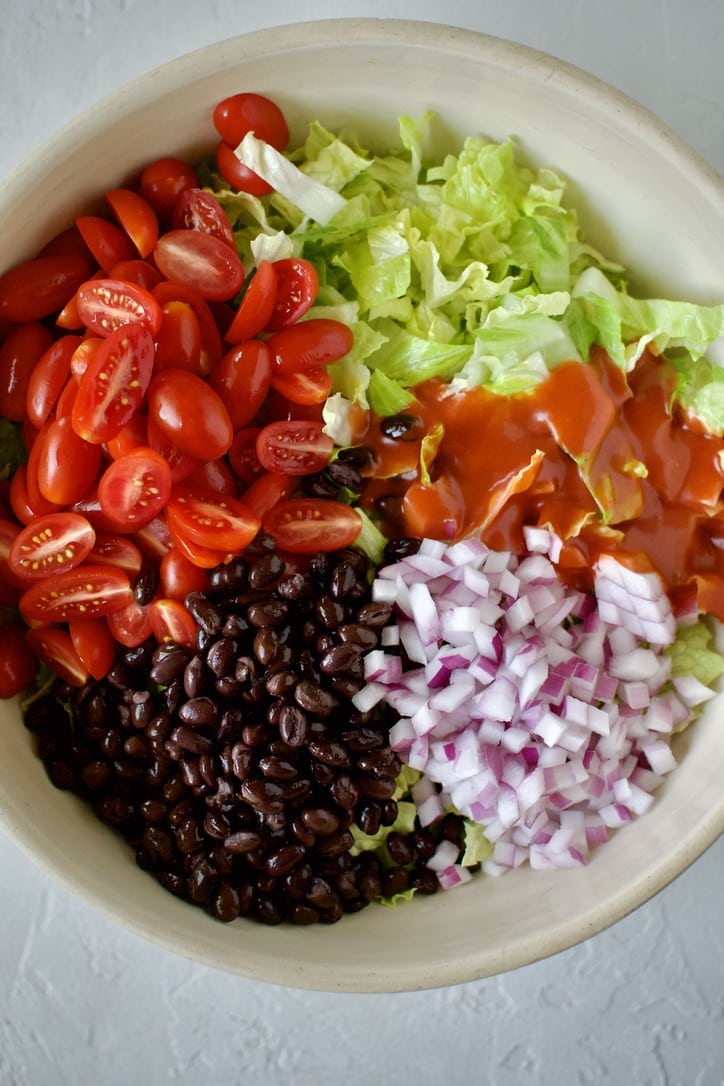 Then start building your own personal salad on a big plate. Start with a base of chips, top with the salad mixture, then the cheese and ground beef. From there you can add jalapenos if you like, a squeeze of lime, or if you're like me an extra dressing drizzle of ranch. I love the coolness the ranch brings and it melds everything together for me.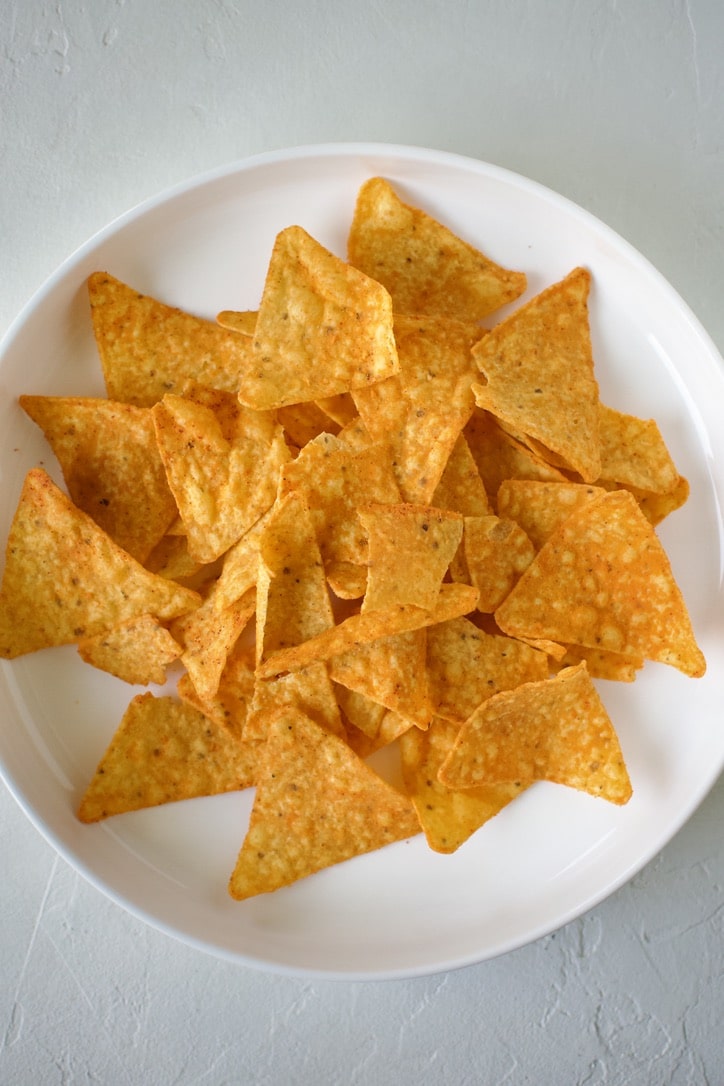 Notes & Tips
Get everything together before dinner time. Cook the beef ahead of time and keep it warm. Prep all the veggies and drain the beans early in the day. You can even prepare everything the day or night before if you are making this for a party. Then just warm the meat up a little before serving.
To make things easy I typically use a can of beans when making this salad. While I try to make my own most of the time, this is where I take a shortcut.
Substitutions
I LOVE a nice sharp cheddar cheese. But you could replace it here with something more traditionally Mexican, like queso fresco, or cotija.
I almost always make this with the ground beef taco mixture, but chicken or fajita beef would also be welcome additions.
I am quite a traditionalist, I like to use the nacho cheese Doritos, but ranch, or even jalapeno or lime corn chips would also be a great match-up.
Did you make this recipe? Let me know by leaving a review or comment! And be sure to sign up for my newsletter, and follow along on Instagram, Pinterest, and Facebook!