This super easy and fun Dorito Chicken makes a great weeknight dinner and is super dippable! And whether you are crunching up a bag of chips, or using up a few stale bags, it's a great way to leave no waste in the bottom of a bag of chips. I love a no-waste recipe that's SUPER delicious.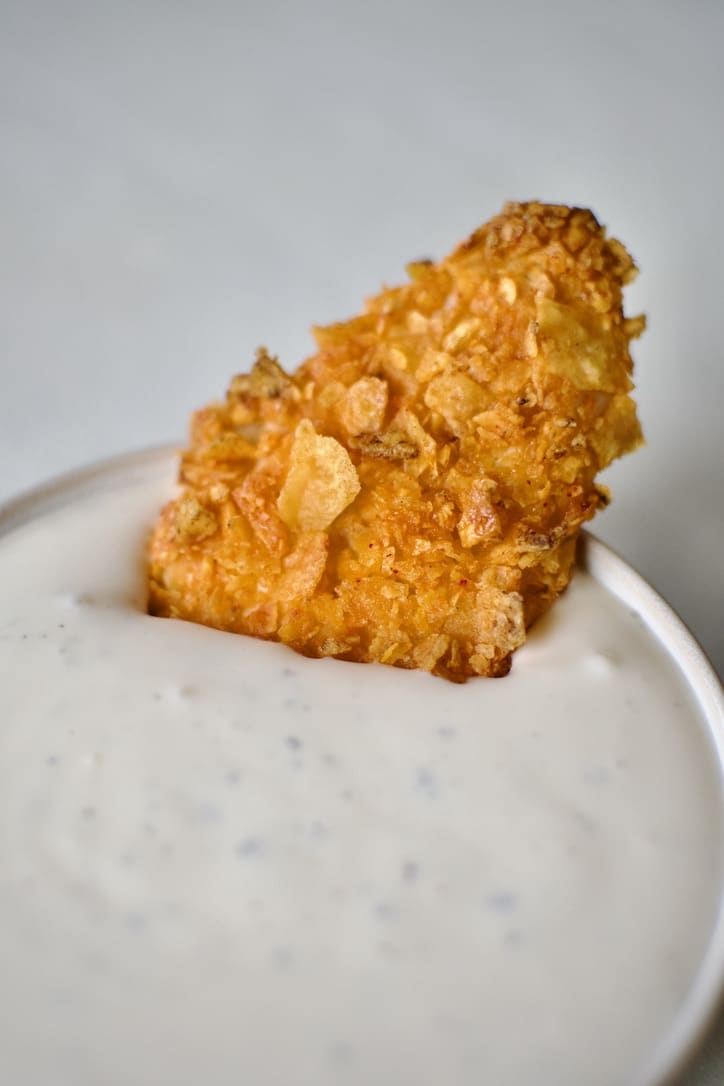 The really fun part is you can use any flavor you prefer, and with all the fun twist flavors that come out these days, you have endless flavors and opportunities!
Jump to:
Ingredients
This ingredient list is SUPER small, and a great way to add a punch of flavor to a chicken dinner. You can use chicken tenderloins or cut chicken breasts into strips or nugget sizes, whichever you prefer.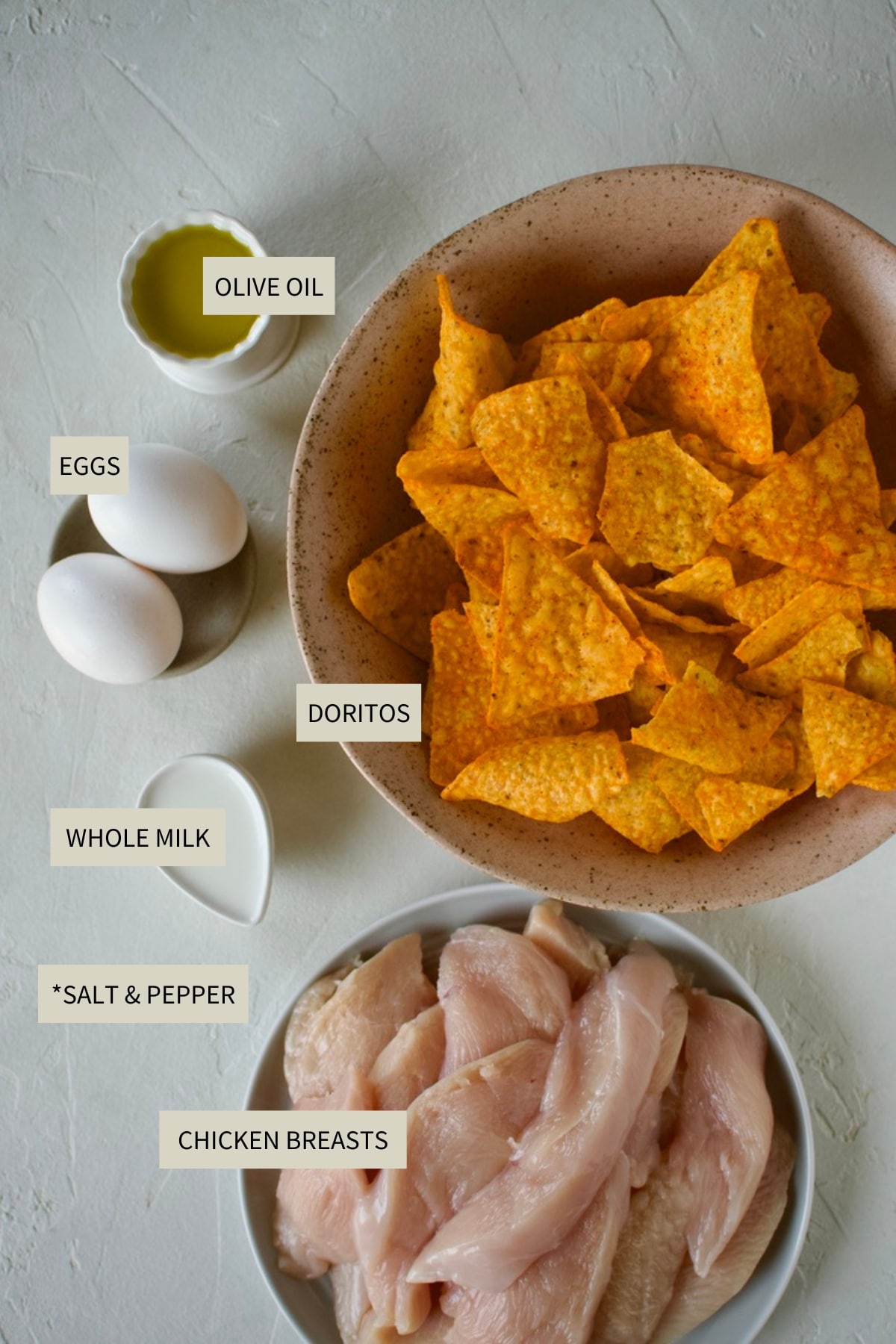 I have made these with nacho and cool ranch Doritos and it works with any flavor. It has me dreaming of a Doritos Loco's Taco, but fresh at home.
Use the JUMP TO RECIPE button at the top of the post, or scroll to the bottom of the post to see the full recipe card with ingredient measurements and instructions.
Method
This recipe could NOT be easier to make. Start by whipping up the eggs with some salt and pepper and crushing the chips. Then place them each in shallow bowls or pans so you can bread the chicken. Place the chicken pieces in the eggs to prepare them for breading.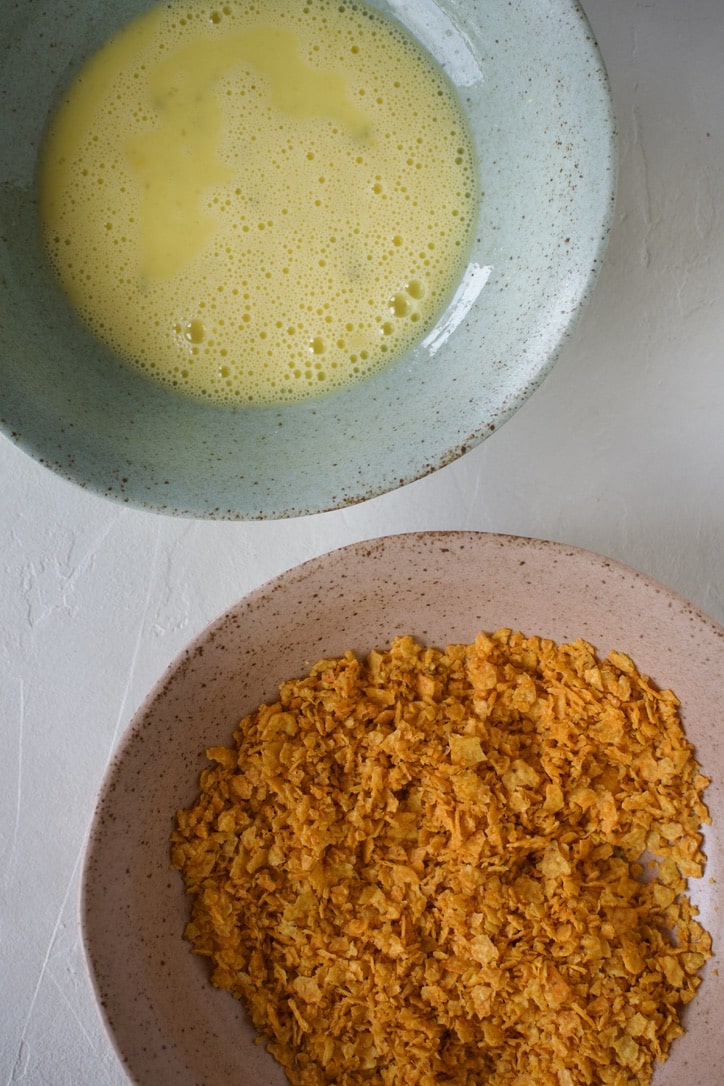 Then dredge the chicken through the chip pieces and lay them out on a baking pan. Drizzle the coated chicken with some olive oil to help everything crisp up in the oven and bake until golden brown and the chicken reaches an internal temperature of 165˚F.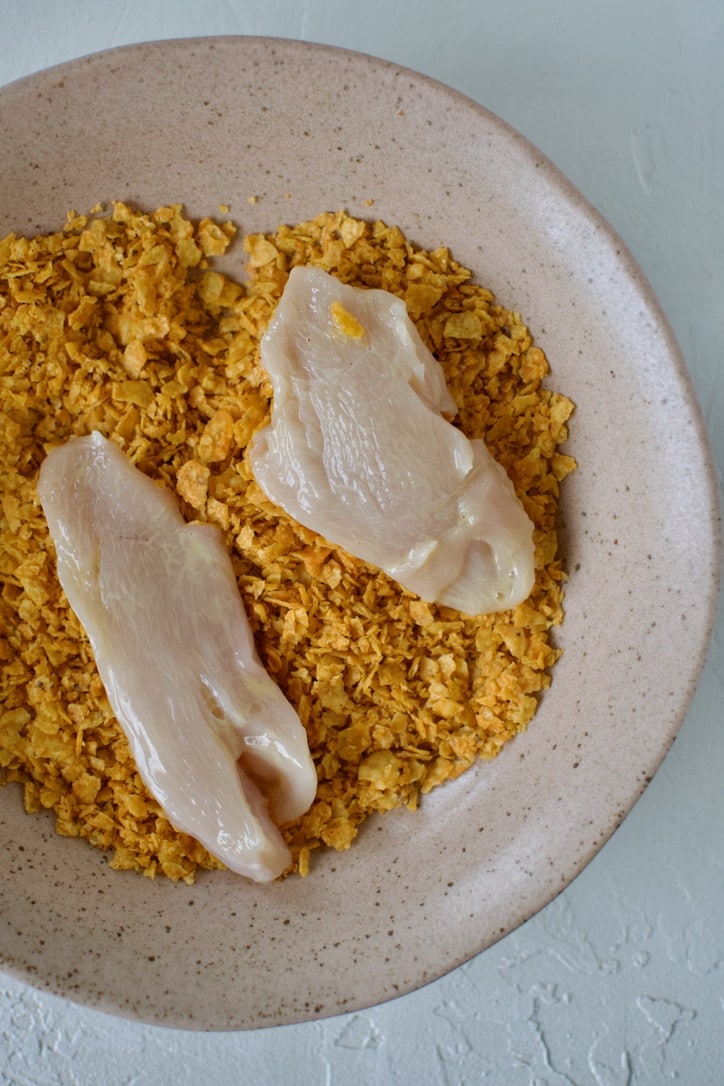 Serve the chicken with your favorite dipping sauce, I especially love ranch. I also like to make this chicken and put it on a salad with some tomatoes, cheddar cheese, red onions, and black beans. Kinda like a taco salad but with Dorito Chicken on top.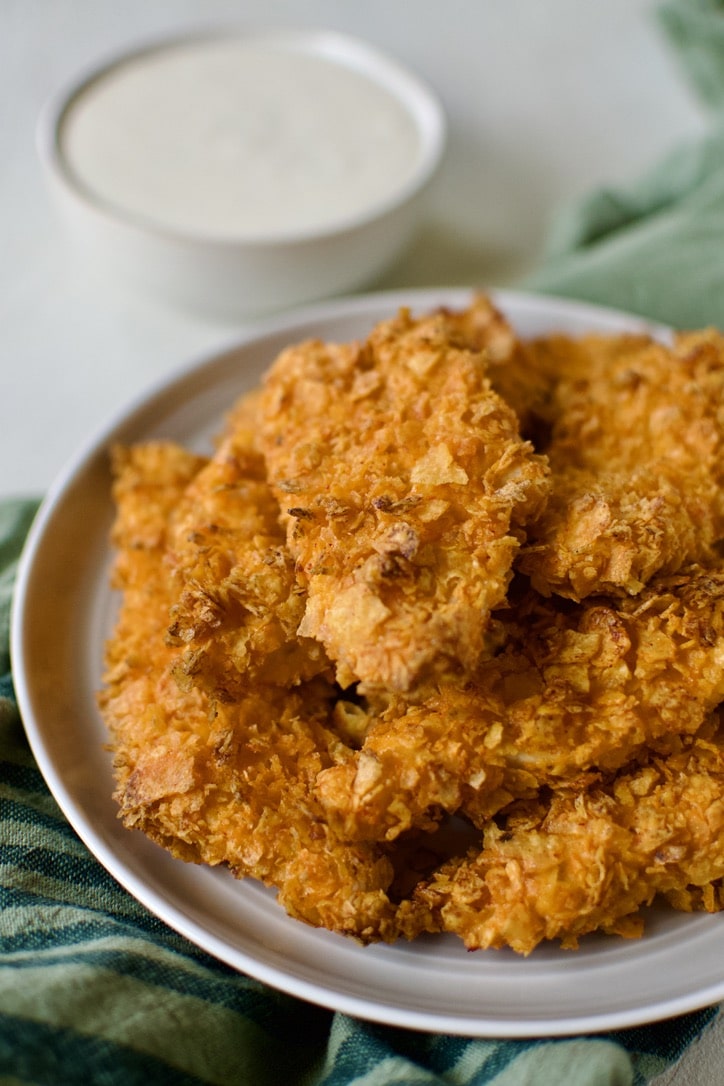 Notes & Tips
This is a great opportunity to use up some half-full stale bags of chips instead of just throwing them away or the crumbs at the bottom of a few bags. If the chips are a little stale they will crisp back up when cooked and you don't have to waste anything.
If you do not think you have enough chips, you can cut in some panko bread crumbs to bulk them up. They will add some crispiness and keep the chicken crunchy.
Substitutions
I typically cut chicken breasts into strips when I make this recipe. You could just use chicken tenderloins if you want to make this even easier. Cutting the chicken into chunks or "nuggets" would also be fun.
If you can not eat eggs, you could whip up a flax egg to dredge the chicken through. It would work great just to create a binding to make the chips stick to.
And if you can't do dairy, simply omit the milk from the recipe altogether.
Lastly, I show the recipe with original nacho cheese Doritos but you could absolutely use any flavor of Doritos you like or find in the store.