If you make this Eclair Cake, you will find it totally decadent and delicious. I love all of the textures and how the crackers turn into cake. Now I know this is a bit of a departure from my typical scratch-made recipes, but this one was for nostalgia and even I must admit, I love it!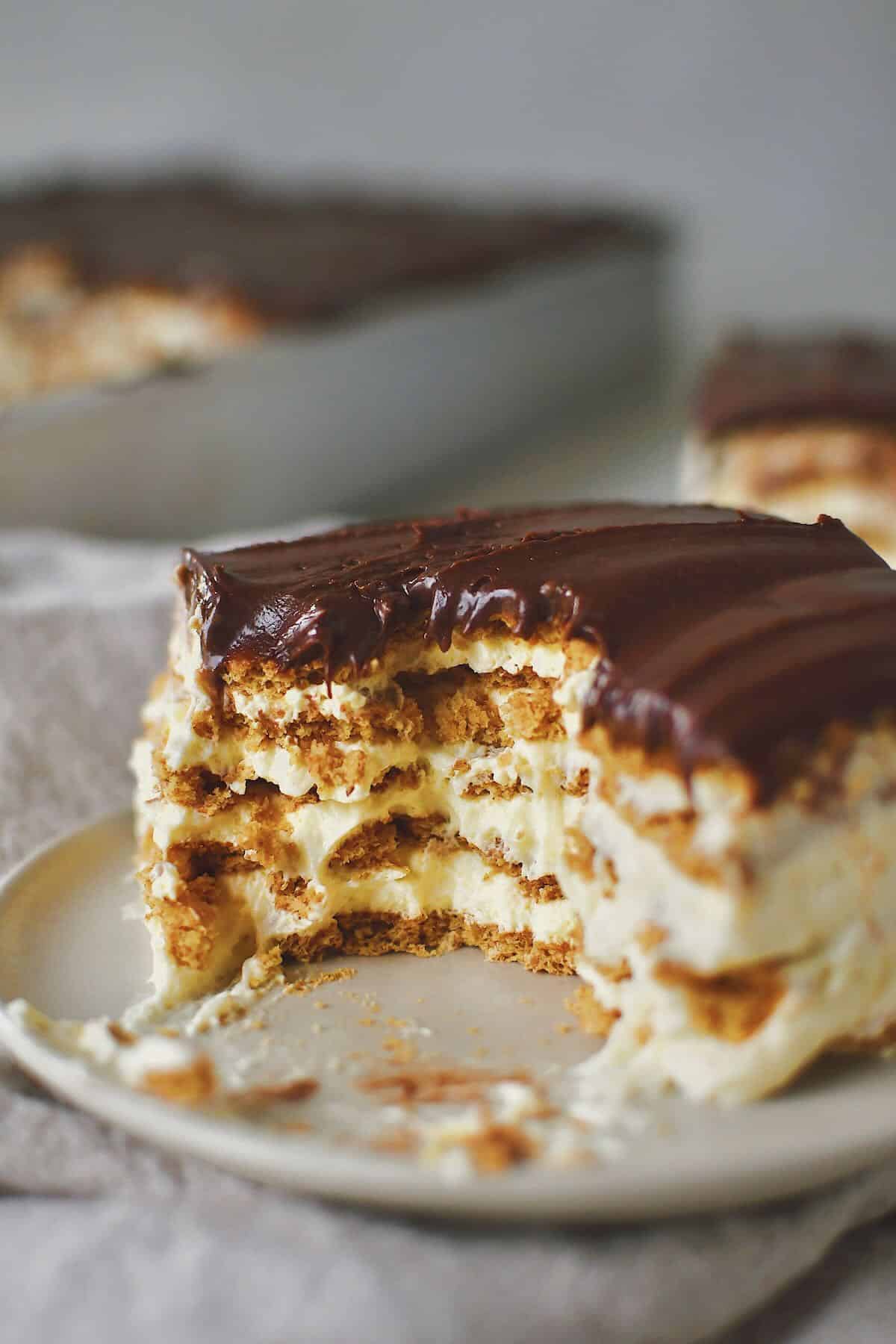 I lobby hard for almost exclusively homemade ingredients, but this recipe is a very rare exception to my rule. To be right, it has to have those nostalgic flavors and textures, it just does or it's just not quite right.
Jump to:
Ingredients
At its core, this recipe is an icebox cake. You need pudding mix that you fold together with some frozen whip topping. I also opt for premade chocolate frosting because I know how it will act and there is no guessing if it will split or not set right. Storebought brings the same result EVERY time, for EVERY person who makes this.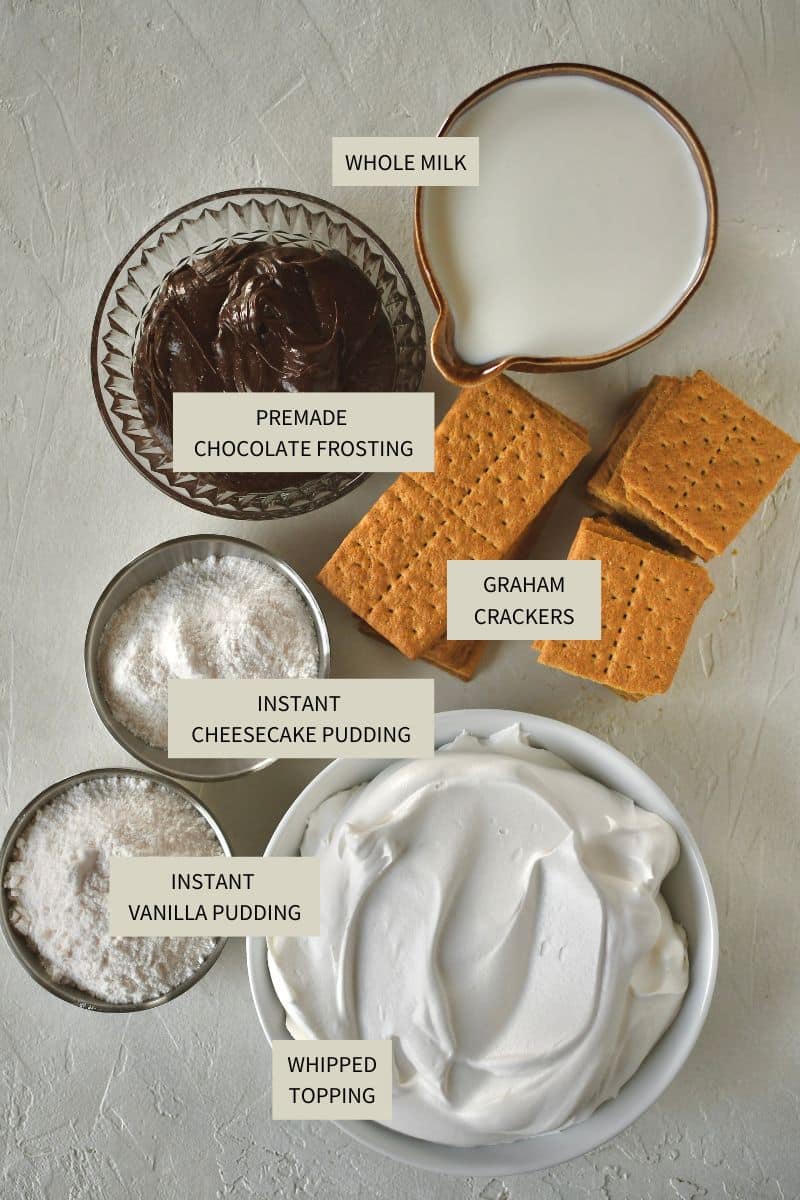 The one swap I think could be made, if you wanted a less processed element is the frozen whipped topping. I think this could be made using homemade whipped cream with no problems. The pudding will stabilize it perfectly.
Use the JUMP TO RECIPE button at the top of the post, or scroll to the bottom of the post to see the full recipe card with ingredient measurements and instructions.
Method
To start, mix the whole milk and pudding mixes together. Whisk them for 2 minutes to completely set the pudding.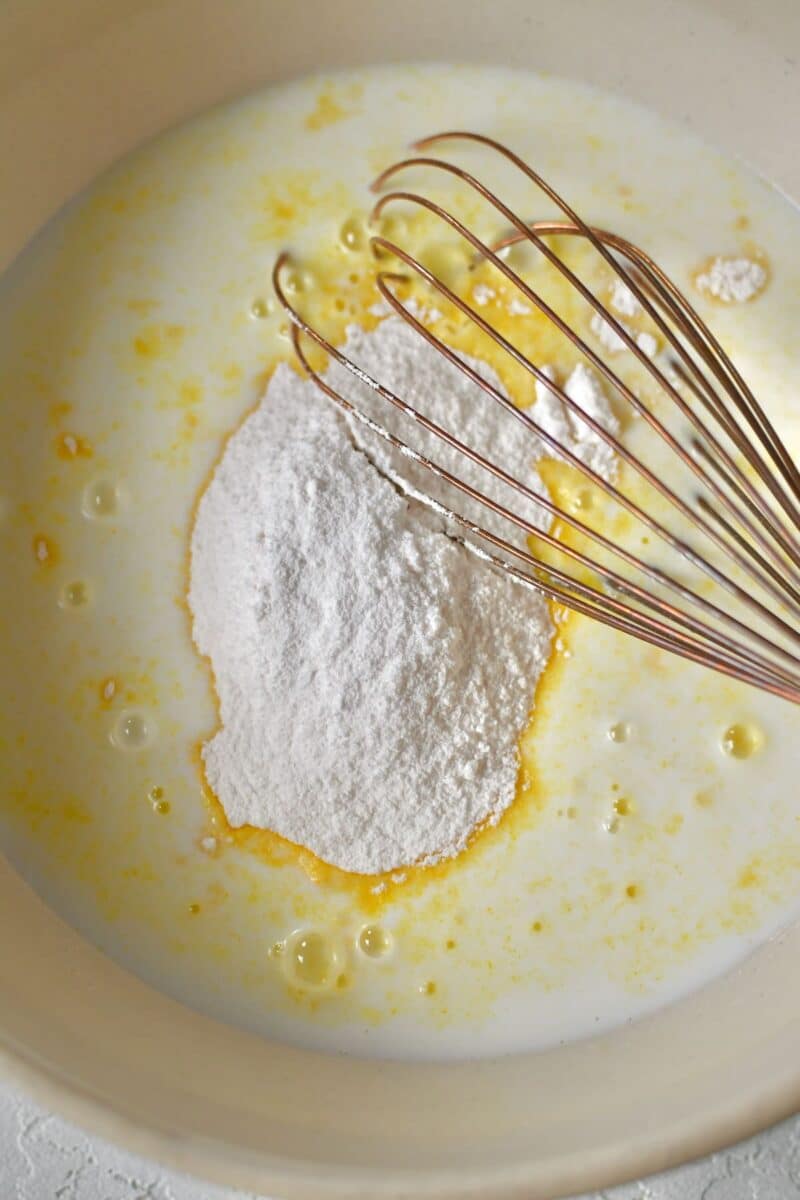 Then add the whipped topping to the bowl and fold it in gently. The color will change dramatically and you will be left with a lusciously light custard filling.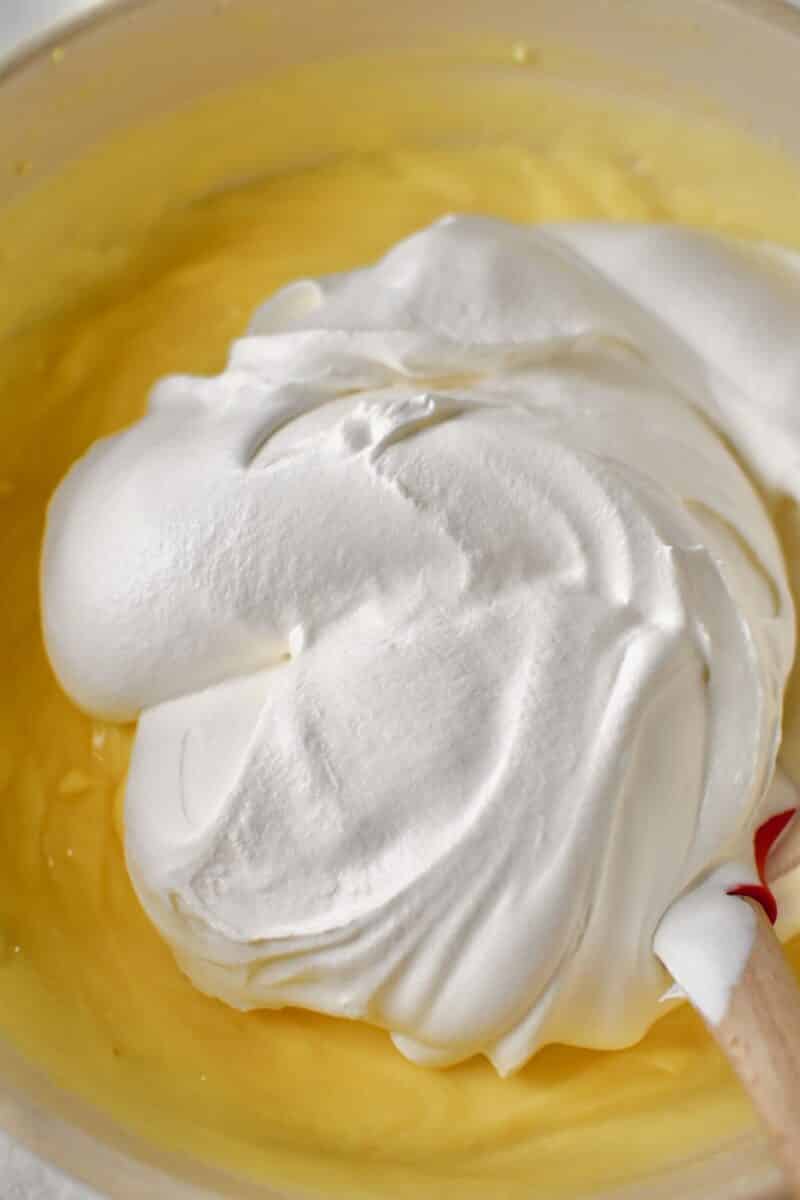 Now it is time to assemble the cake. Start with a layer of graham crackers on the bottom of the pan, then add about 2 cups of the filling and spread it out evenly over the crackers.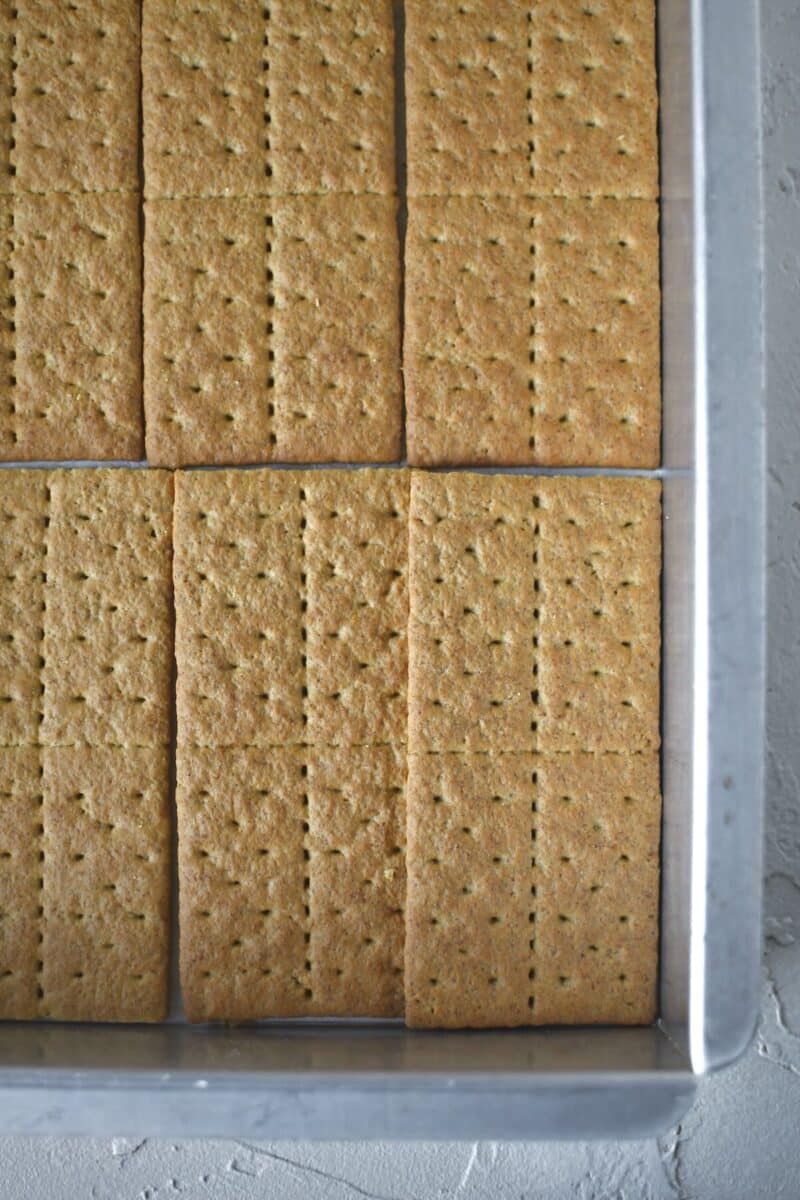 Do this till you have 5 layers of crackers, then finished with the chocolate frosting. I warm it slightly so it is easy to spread. Cover the crackers completely.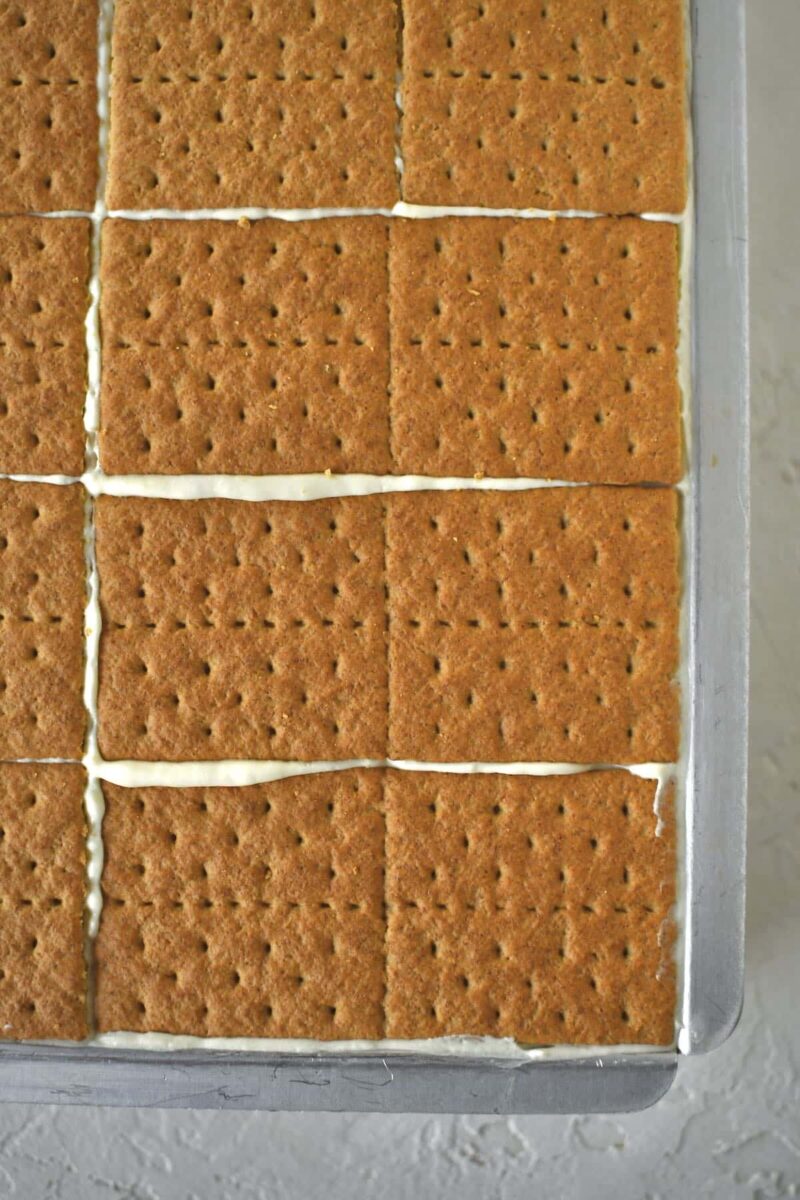 Refrigerate the cake for at least 4 hours before cutting into it. But I think it is best if you let is sit overnight, the crackers get really nice and cakey and it is my favorite on day 2 and 3.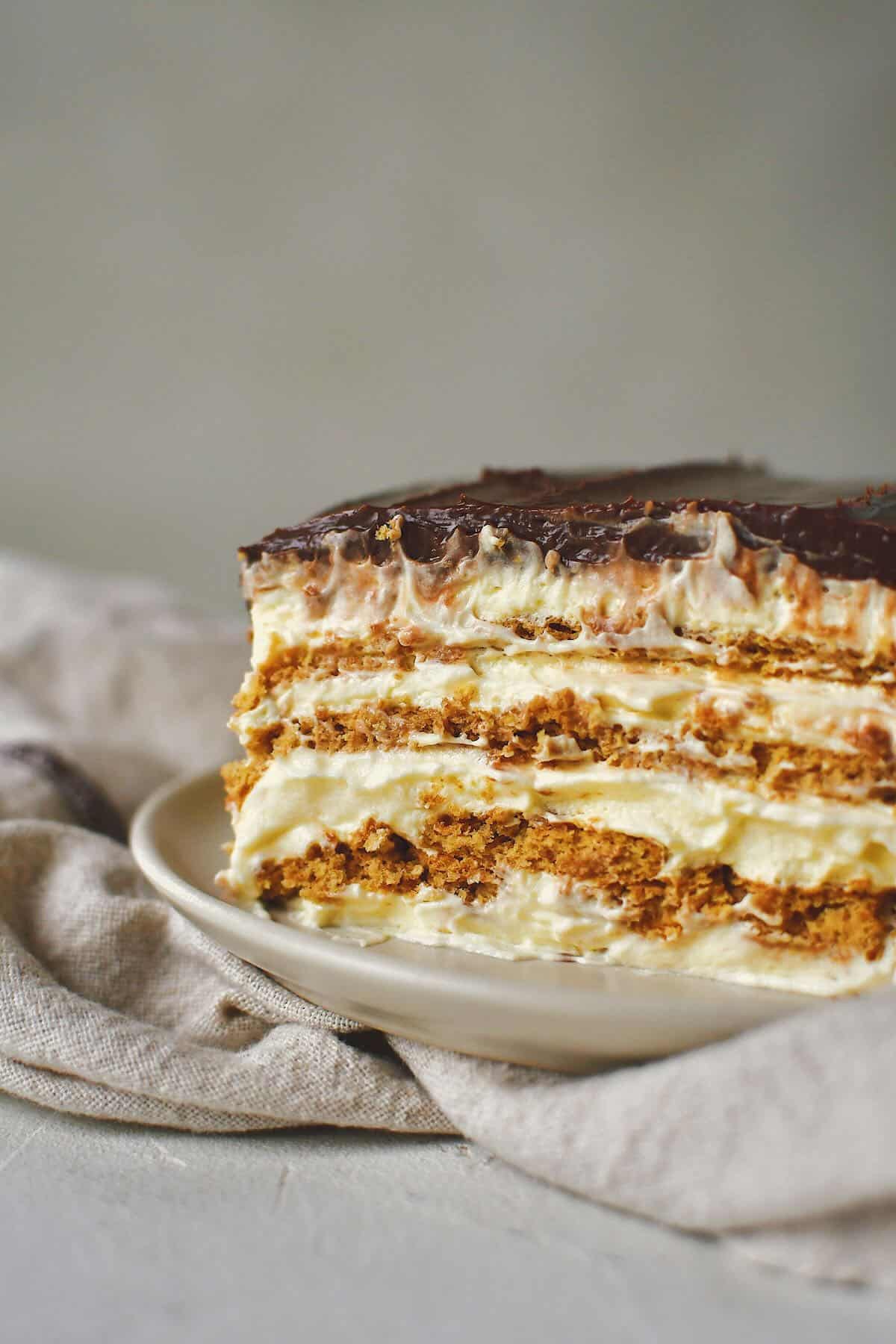 Notes & Tips
I prefer a thicker cake and a mix of vanilla and cheesecake pudding. My cake is a little heartier than other recipes you might find for this. I like mine to mimic the iconic Portillo's Hot Dogs version from Chicago. It has 5 layers of crackers as opposed to many recipes I have seen that only have 3. More is more, right?
Gently warming the frosting makes it super easy to spread. I find only 30 seconds is needed, you don't want it too thin or it may run off or out of the pan.
If you have a pan that has a domed lid for it I suggest using that for this cake. If you put plastic wrap on the frosting it will all lift off when you try to take it off. Ask me how I know. Stick some toothpicks in the cake to hold the film off the cake if you have to.
Substitutions
When it comes to the pudding, the sky is the limit with possibilities for tweaking this recipe. In fall make it with pumpkin spice pudding. In spring make it with strawberry pudding. Heck, even make it death by chocolate eclair cake and make it with chocolate pudding.
Whole milk is the way to go in my opinion for the best flavor. 1% is the lowest I would go. If you are doing death by chocolate use chocolate milk to make your pudding, like I did in my Chocolate Peanut Butter Oreo Dirt Pudding.
For just the right texture, you need to use graham crackers for this Eclair Cake. I like the Nabisco ones in the red box, I think they are the classic that Potillos actually uses. I used 2 full boxes to make this cake, with 3 crackers to spare.
No matter how you vary this recipe, I would always use a chocolate frosting. Even if you are making it classically as I have shared here. I use the milk chocolate Dunkin-Hines storebought frosting.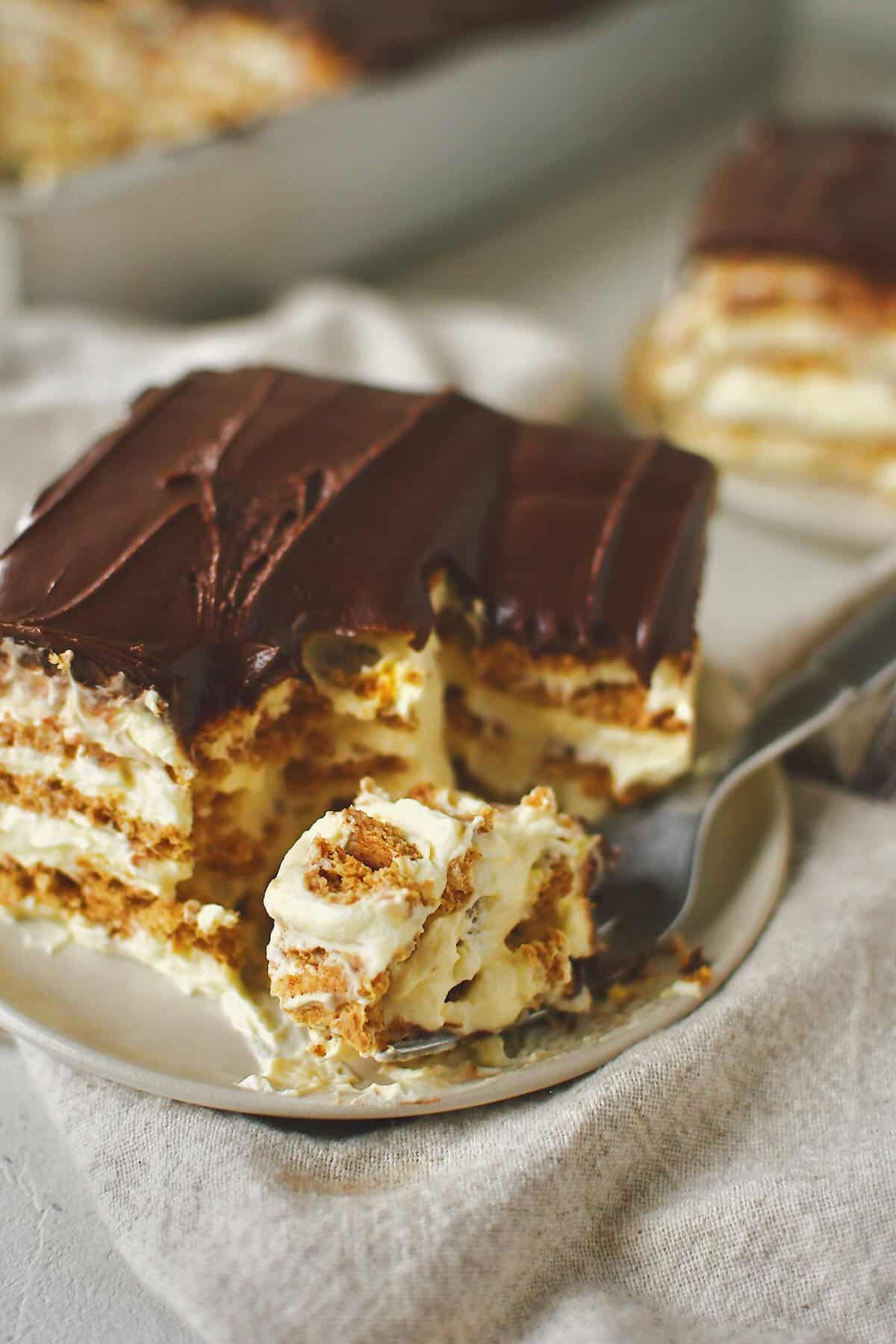 Did you make this recipe? Let me know by leaving a review or comment! And be sure to sign up for my newsletter, and follow along on Instagram, Pinterest, and Facebook!