This Homemade Trinidad Truffles recipe is inspired by a family favorite that if I got one as a child it was a pretty big deal, and was usually only a half! If you grew up in Chicagoland and surrounding areas you may know what this is inspired by. The company closed many of their stores years ago, but you can still get these truffles at a hefty price from them, let's save some coin and make them at home.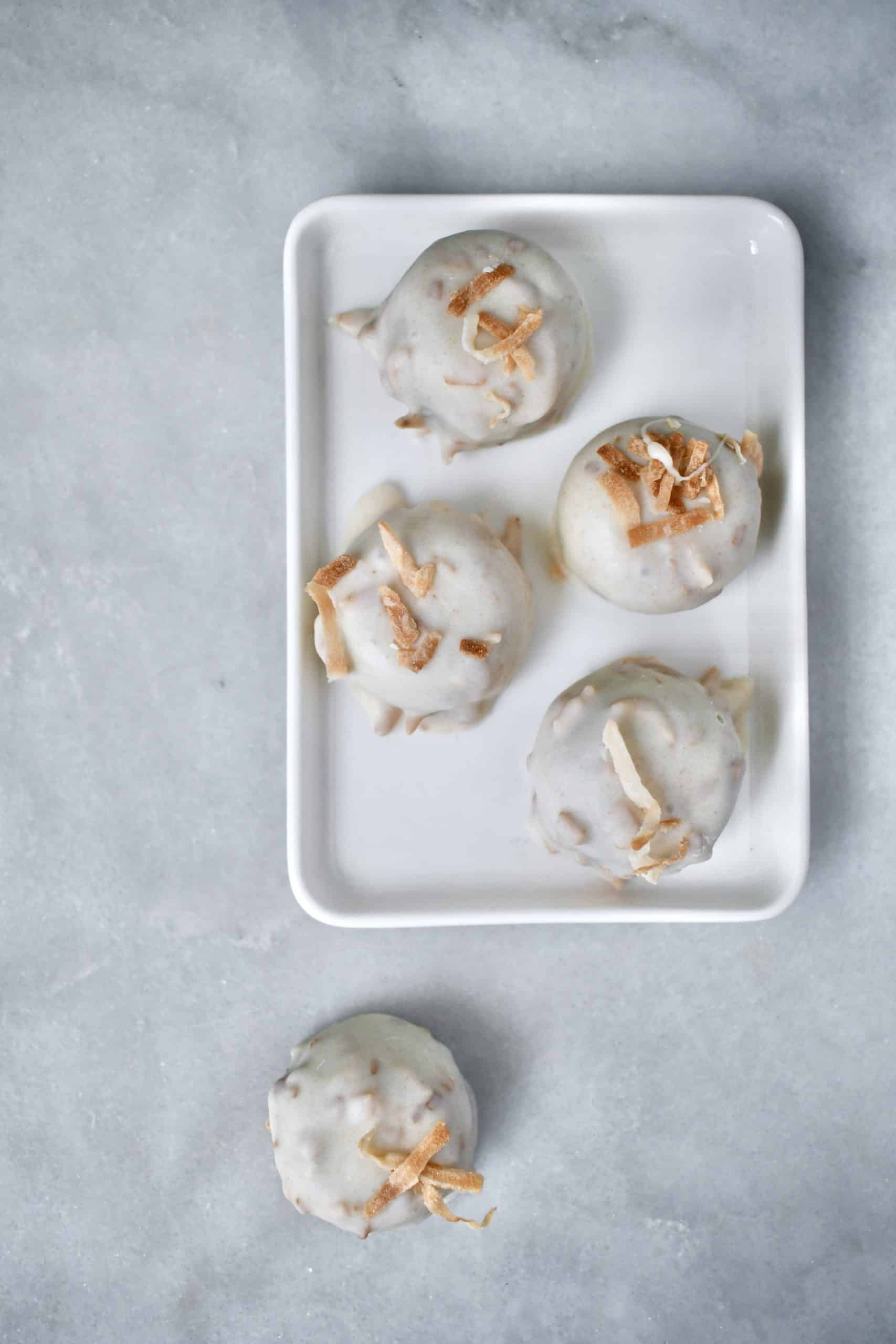 Now I don't work with chocolate that often, so when I say that these are really easy to make, I mean it! I really hate making a big mess that I have to clean up in the kitchen, so as long as you work slowly and methodically there will be little to no mess and you will be left with a beautiful chocolate creation.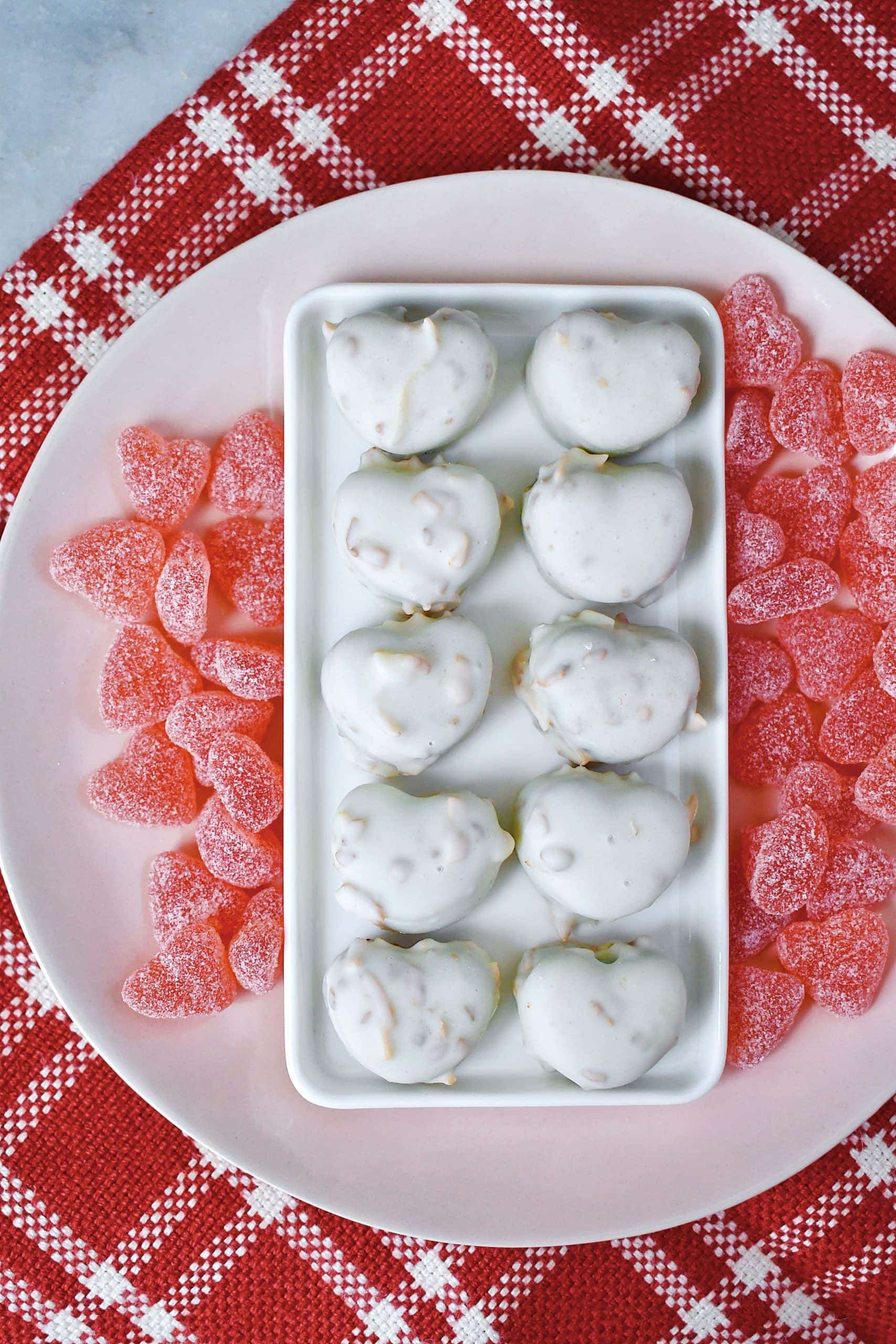 I made these as a special treat for Valentine's day for my mom. She used to work at the candy shop that sold these and she talks about them literally ALL THE TIME! But we never order them cause they are so much more expensive than they used to be, and the one time we did, they were old and just didn't taste the same anymore.
She even tells the story of my grandfather buying a box of Trinidad truffles, keeping them in the freezer and cutting 1 in half and savoring them over time. He didn't share, and they were like GOLD to him!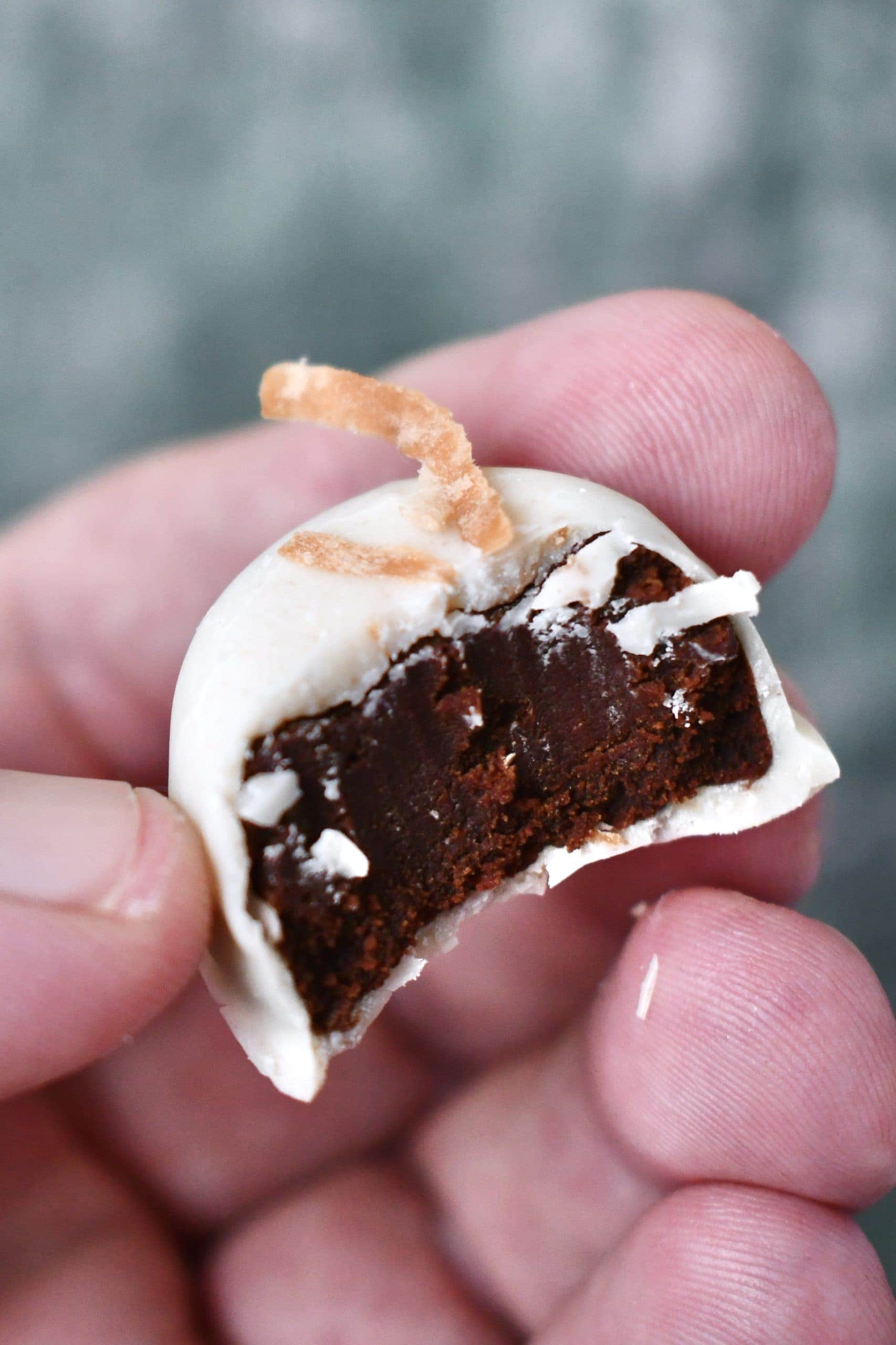 What makes these truffles amazing?
They have only a few steps to greatness
The flavor combo is just a dream come true if you are a coconut lover like I am
They make a great giftable
Uhhh, it's chocolate
Homemade is always better than store-bought
No chocolate tempering needed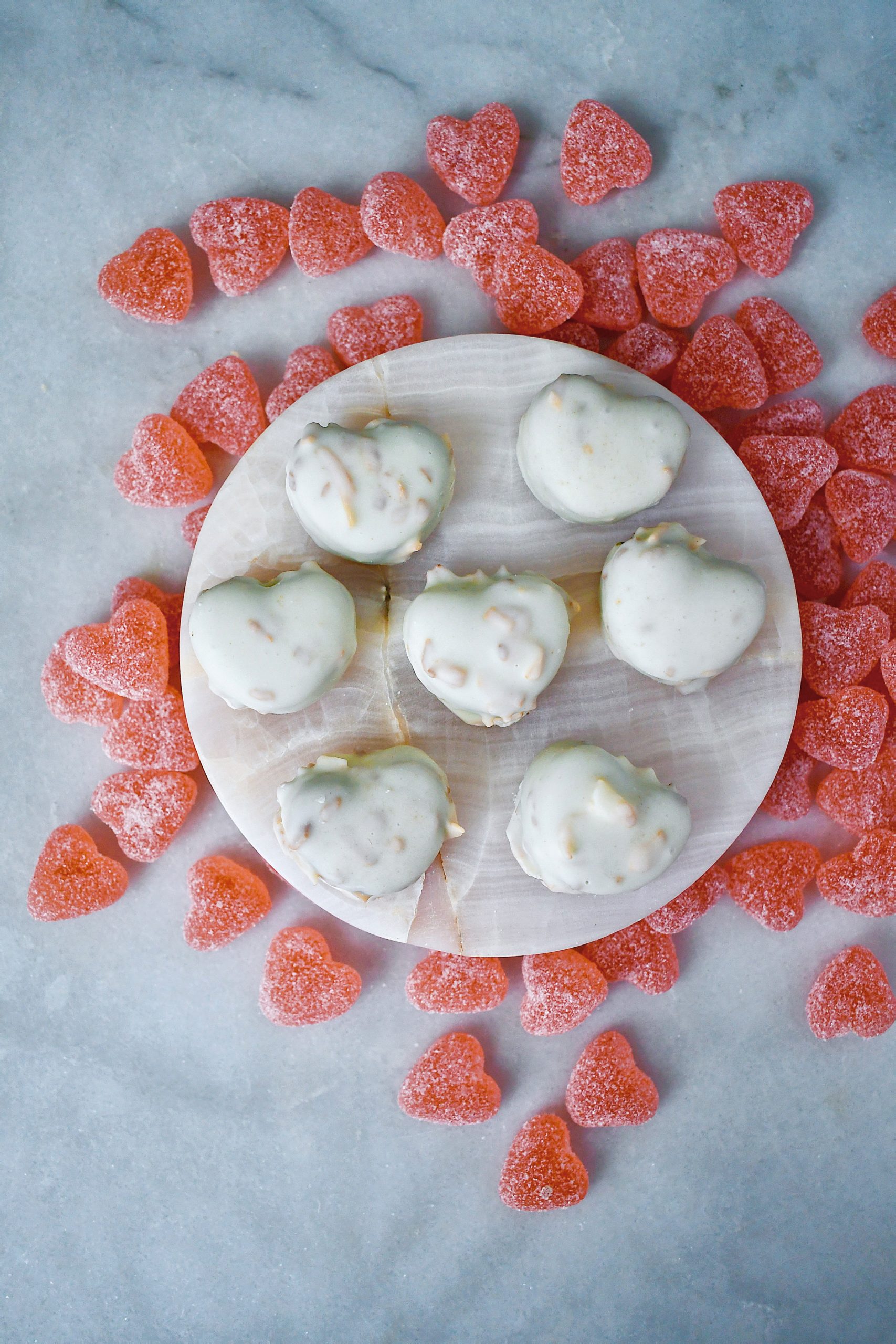 Now go get after it and make a beautiful batch of these tasty truffles fit for your favorite valentine or even just because! I used THIS MOLD to make the heart-shaped ones, but you can also make these with no special equipment at all.
If you need any more Valentines or just plain special day inspo, take a look at my Chocolate Wafer Cake, or my Double Chocolate Almond Cookies.
Did you make this recipe? Let me know by leaving a review or comment! And be sure to sign up for my newsletter, and follow along on Instagram, Pinterest, and Facebook.