I LOVE all things peanut butter, and this No Bake Peanut Butter Pie ranks super high on the list of best PB things EVER! You are really going to love it. From the chocolate crust to the fluffy filling, but don't skimp on the peanut butter crumble, it might be my favorite part of the whole thing.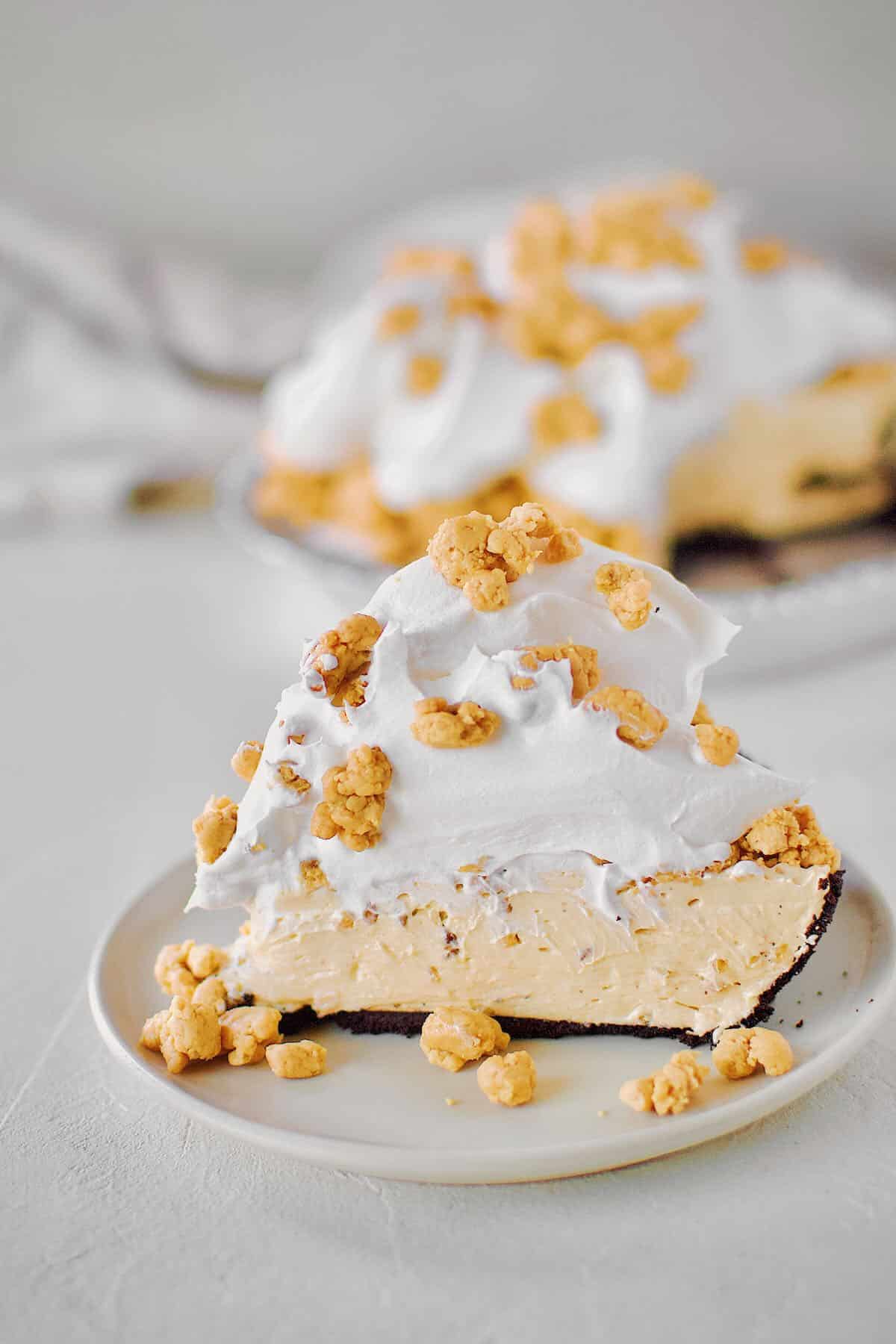 If you have a peanut butter lover in your life, you NEED to make them this pie. I am not a very good pie baker, but the good news with this one is that it does not require any baking, unless you choose to make the crust from scratch, but it is still super easy!
Jump to:
Ingredients
I typically try to make everything homemade for most every recipe I produce on this site. But when I went to make this one, after many tests crushing my own chocolate wafers, I could no longer locate the wafers and had to opt for the store-bought chocolate crust. But the good news is that you can make it either way, and a store-bought crust just lessens the time you have to wait to eat this amazing pie.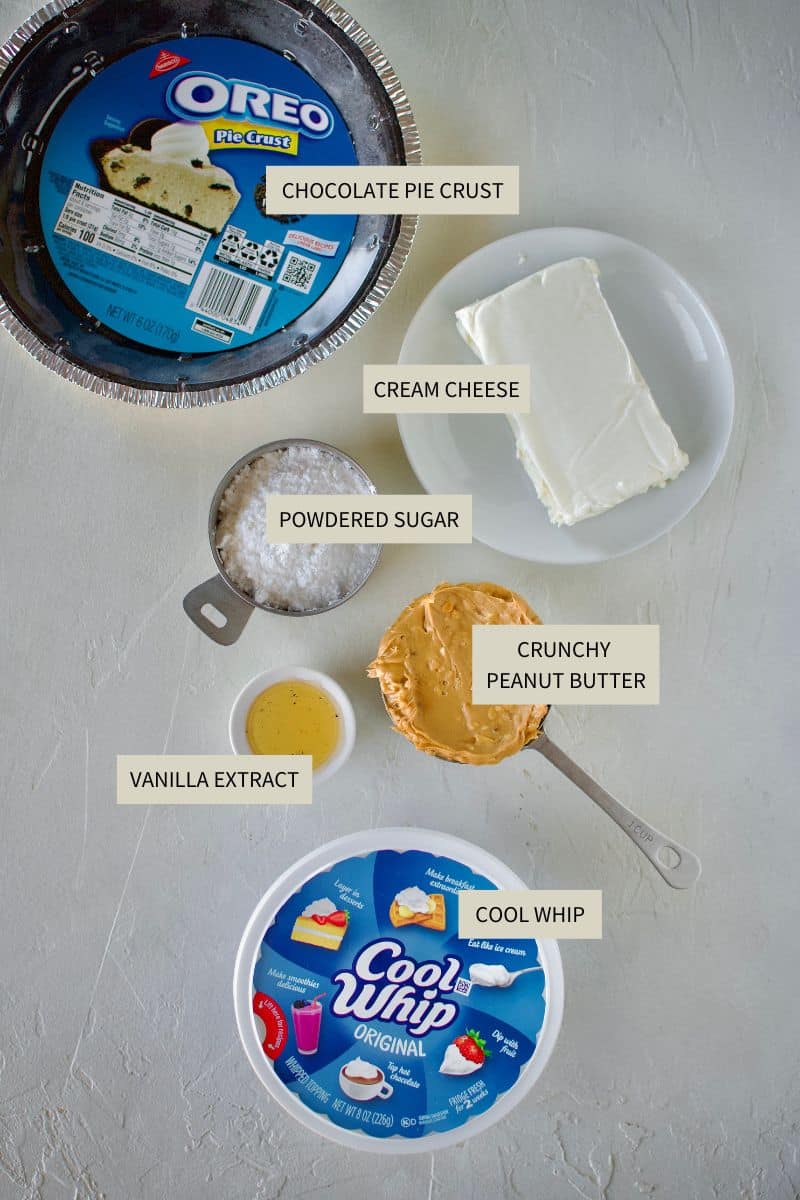 I also acknowledge that I am using cool whip, which I typically would NOT use, but in this case, it just brings the nostalgic flavor to this pie, so I use it. It is also much more economical to use, however, you could make your own whipped cream and use it in its place. You will need 4 cups.
Use the JUMP TO RECIPE button at the top of the post, or scroll to the bottom of the post to see the full recipe card with ingredient measurements and instructions.
Method
If you are going the route of making your own crust, do that first so that it can cool completely before putting the filling in it.
To make the filling, beat the cream cheese, sugar, and vanilla together until light and fluffy. Then beat in the peanut butter till smooth. Dollop in the cool whip with the mixer on low speed until it is worked in. Then place the filling in the pie crust and let it chill till firm.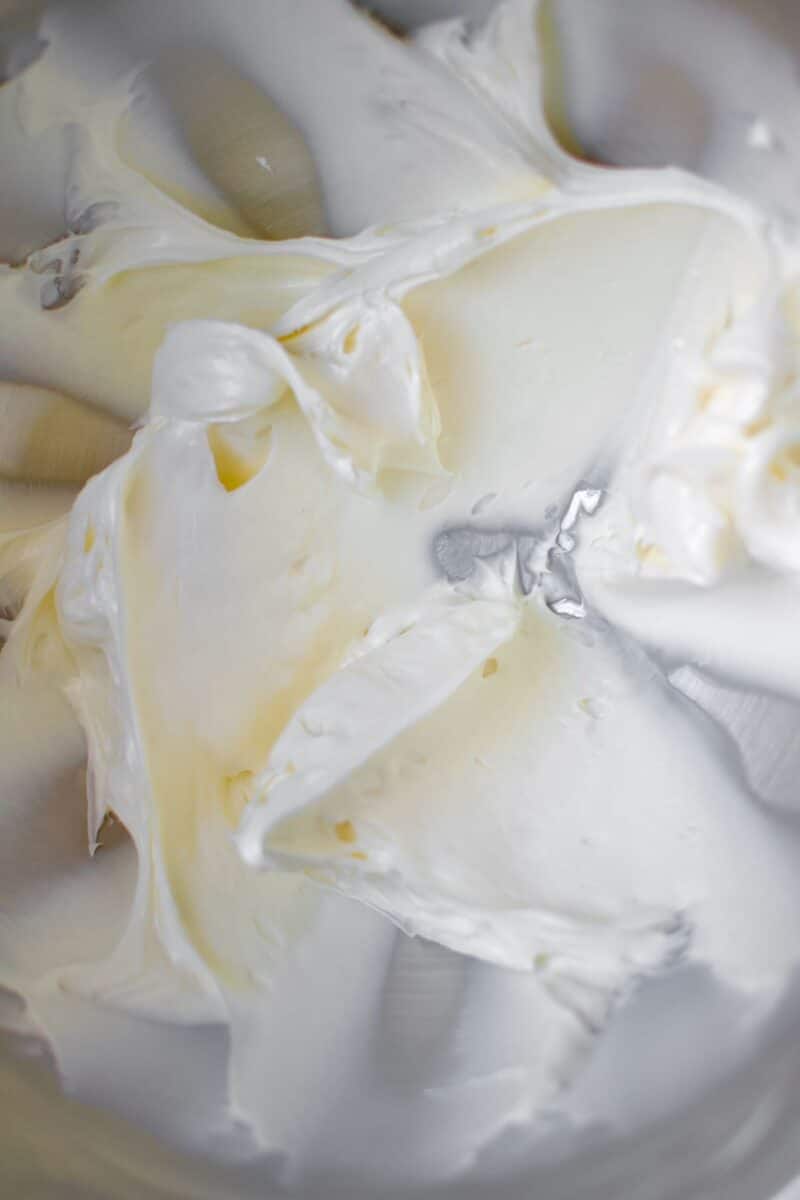 While the pie chills, make the peanut butter crumble topping. I LOVE this topping, mostly because I think it tastes like the filling of a Reese's peanut butter cup, and we have already established that I am a huge PB lover! Blend the peanut butter and sugar together until it forms a crumbly mixture, and chill it till the pie is ready to be finished.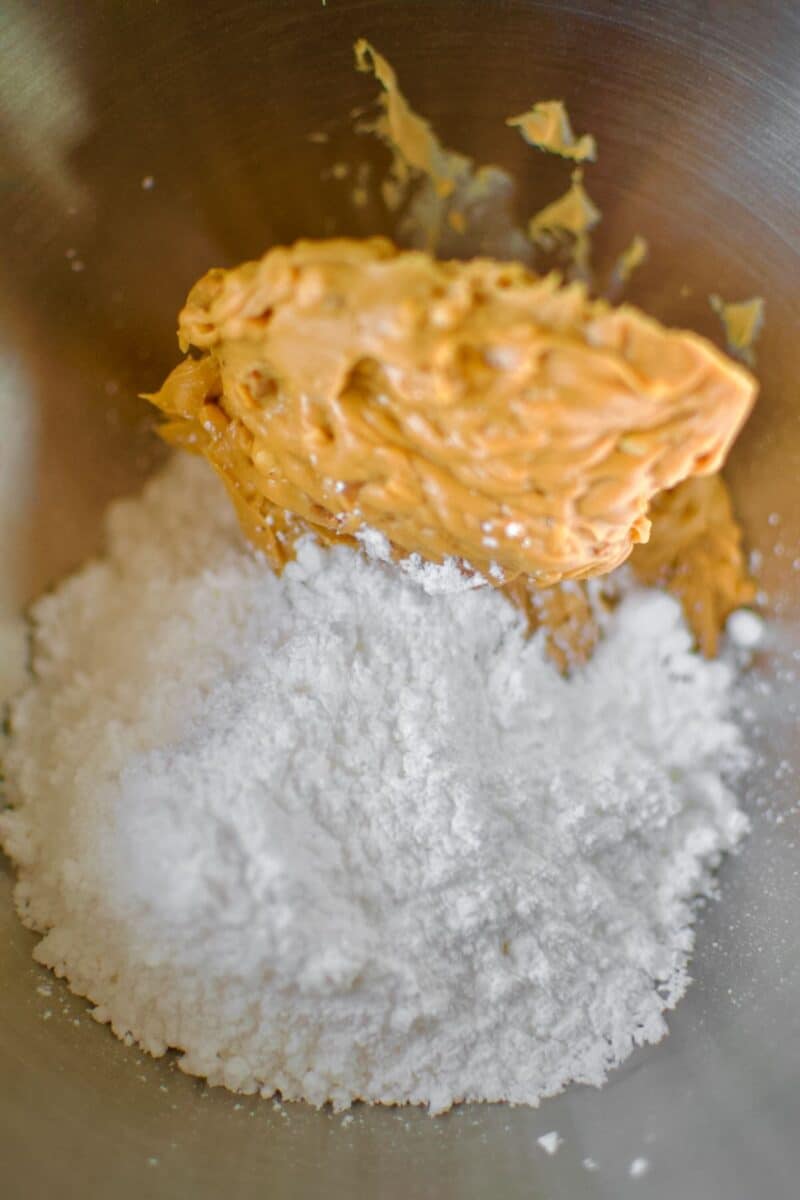 To finish the pie, add half to two-thirds of the peanut butter crumble to the top of the set pie, then dollop on the remaining cool whip, I like to leave it in big fluffy dollops. Add the remaining crumble on top and the pie is ready to be enjoyed!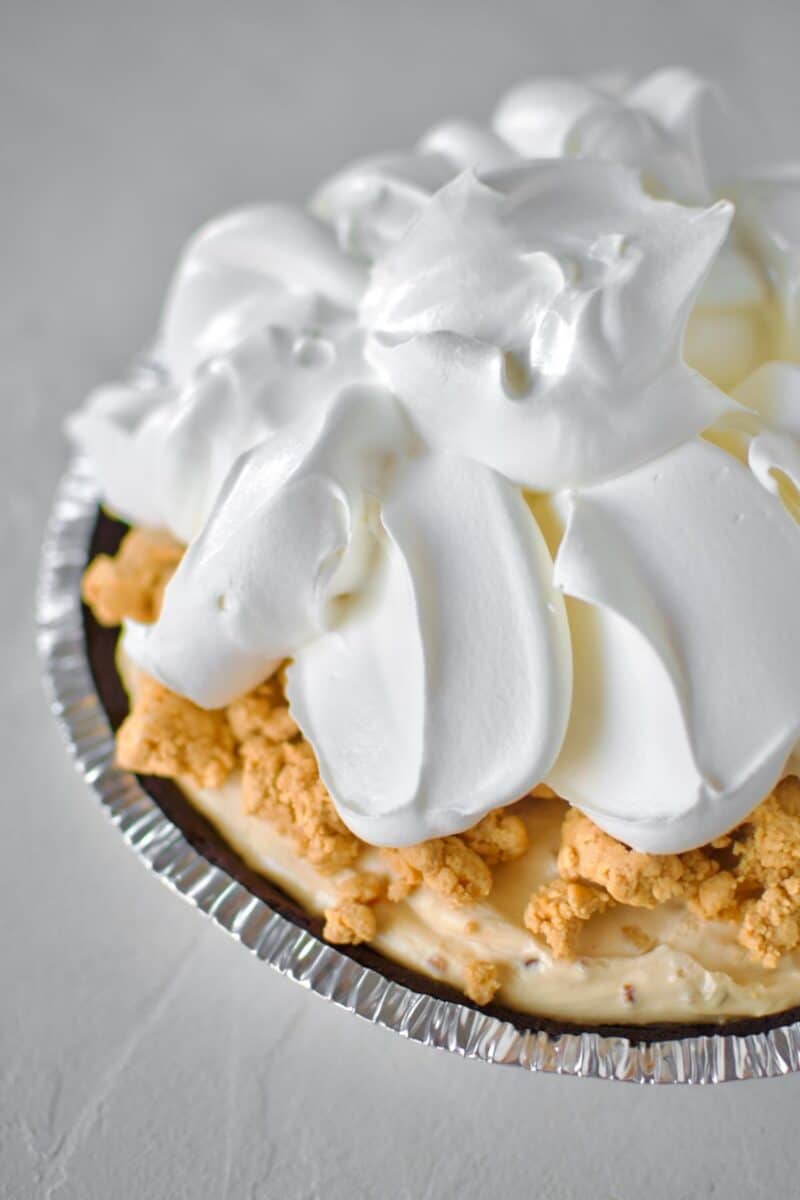 The upside to using a cool whip is that the pie will hold for a few days, covered, in the fridge. While mine never lasts that long, the whipped cream can slump and weep, making cool whip a more stable option.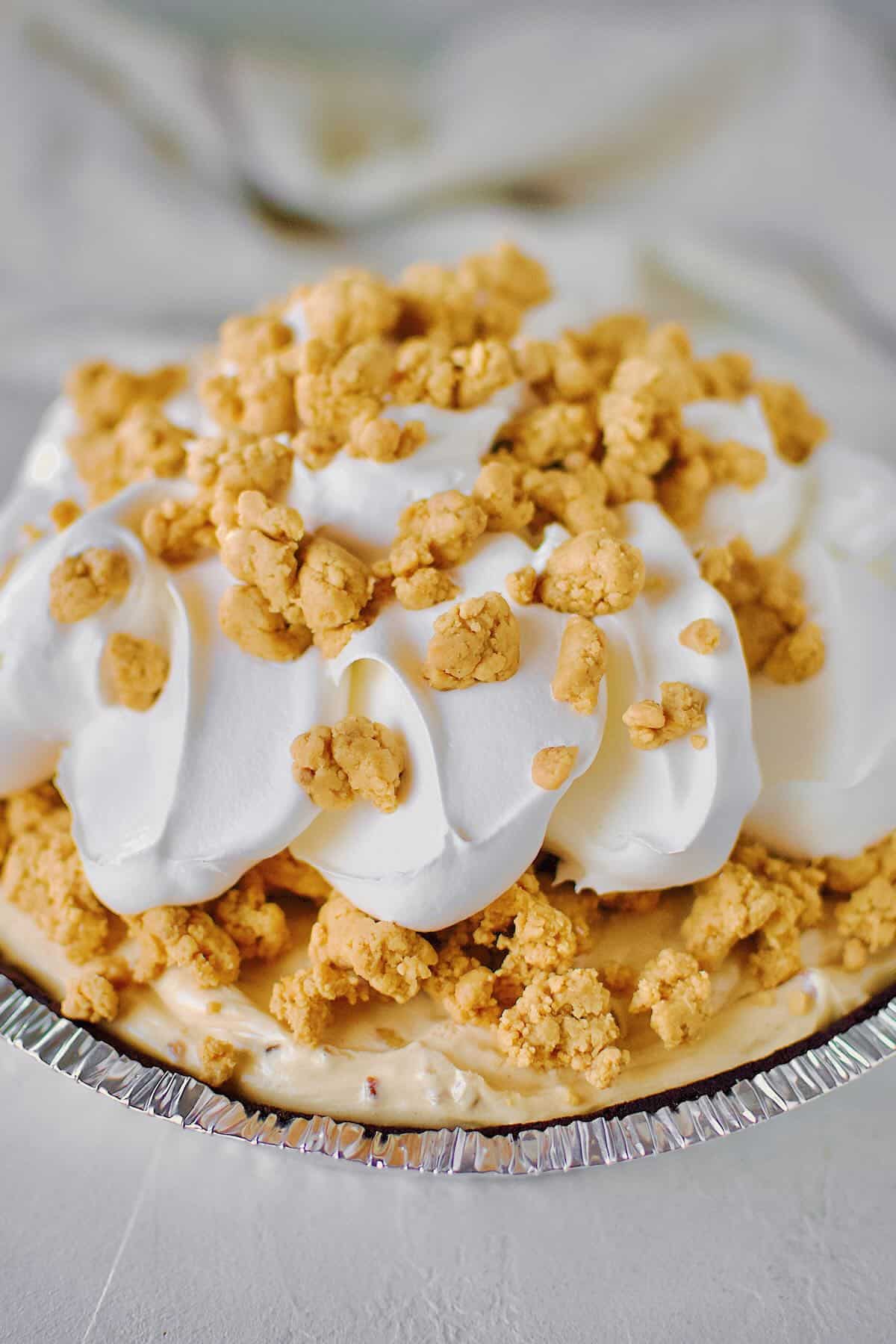 Notes & Tips
If you make the crust from scratch, be sure to cool it completely before putting the filling it in. It can even be made a day or two before if needed. The filling will start to melt if it goes in a warm crust, and there isn't much recovery from that if it happens.
I prefer to mix in my vanilla in the first step because fat carries flavor and mixing with the cream cheese allows it to perfume the pie filling more.
Take care not to overwhip the mixture once you have added the cool whip. Overworking the cool whip can make it very greasy and unpleasant. Mix it as little as possible to keep the filling light and fluffy.
Once the pie has set and topped, it will keep for 2-3 days in the fridge, covered air-tight in a container or with cling film.
Substitutions
I typically like to make my crust. But if you can not find Famous Chocolate Wafers, or even Chocolate Grahm Crackers, use a store-bought crust. It is a shortcut that is happily welcomed here when needed.
I choose to use crunchy peanut butter for my pies because it is my favorite. But you can ABSOLUTELY use creamy if you prefer it.
If you do not want to use cool whip, you can make your own fresh whipped cream, you will need 4 cups for this recipe.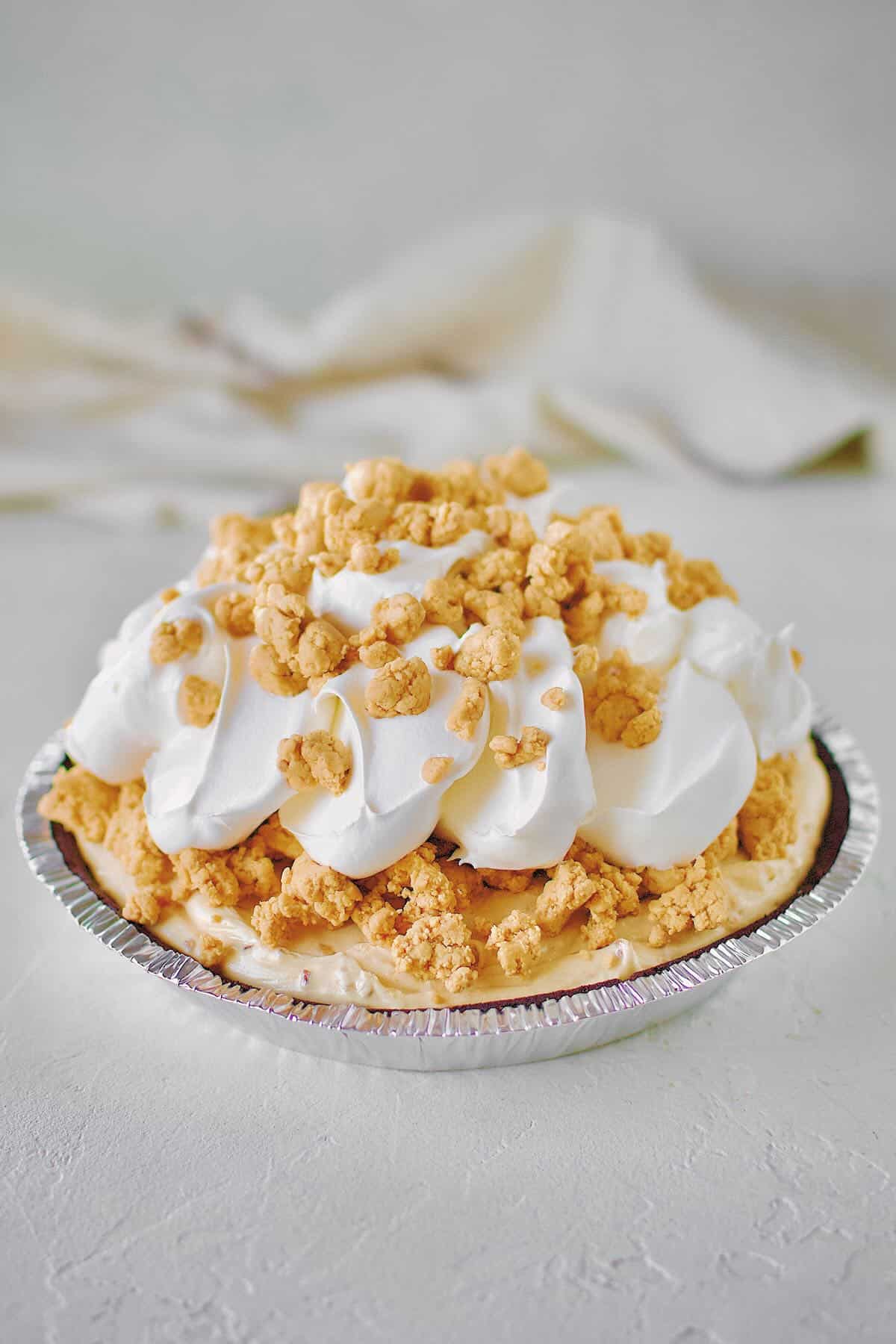 More of my Favorite Peanut Butter Recipes
Did you make this recipe? Let me know by leaving a review or comment! And be sure to sign up for my newsletter, and follow along on Instagram, Pinterest, and Facebook!