I have dreamed and mulled this Greek Fries recipe over in my mind for way too long! I just wanted to make sure that I could get them just right. Ok, perfection, I was going for perfection!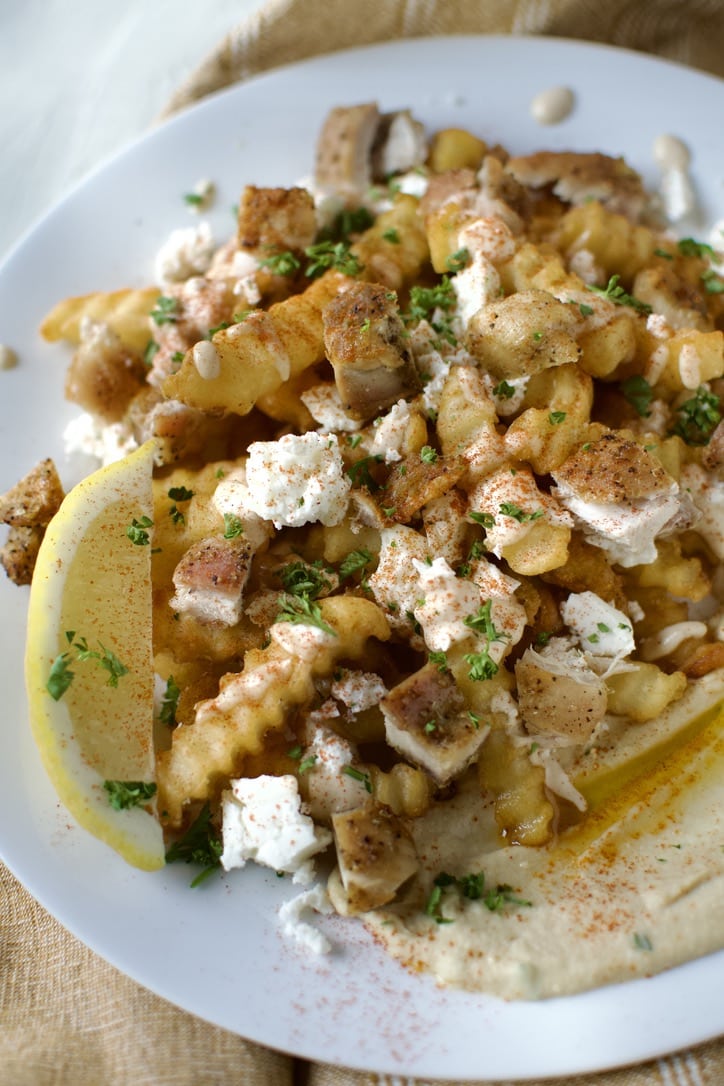 Jump to:
Ingredients
When I have some leftover Greek Chicken, or sometimes I whip some up just to have these, I make Greek Fries! The bulk of the ingredient list comes from making the garlic sauce to drizzle over the fries. Once you whip that up, and it only takes like 2 minutes, you are on your way to delicious!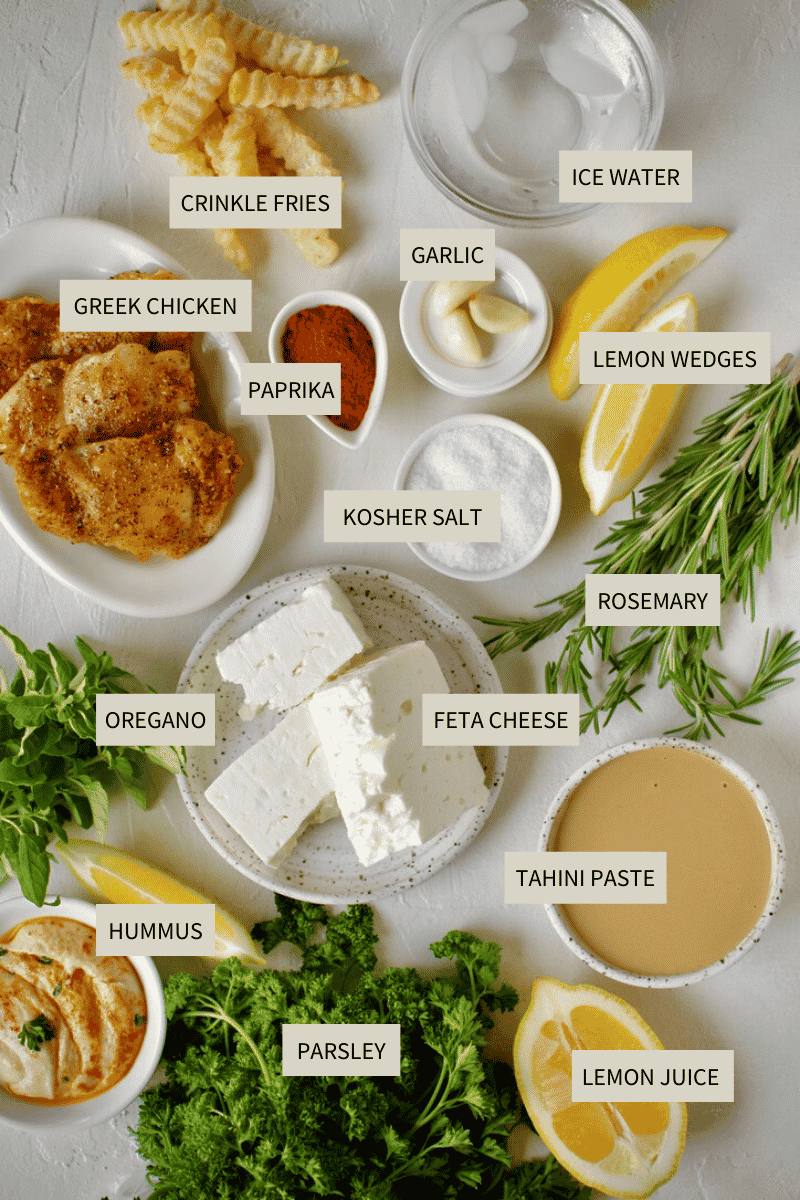 I like THIS Tahini Paste, purchasing a good quality one is key for the garlic sauce. It brings the most flavor to it, so grab a good one. And when it comes to the hummus, I usually have a tub from my favorite gyro or Lebanese restaurant in the fridge.
I like to swoosh some on the plate before I put the fries on it. This is totally optional if you'd like to skip the hummus.
Use the JUMP TO RECIPE button at the top of the post, or scroll to the bottom of the post to see the full recipe card with ingredient measurements and instructions.
Method
I first make my garlic sauce. It is super easy to make, I throw all the ingredients into the Vitamix and puree until smooth. Just be sure to put the water and lemon juice in first with the garlic, or the tahini paste with thicken and get stuck to the bottom of the cup. Top it with some paprika and stir it in last.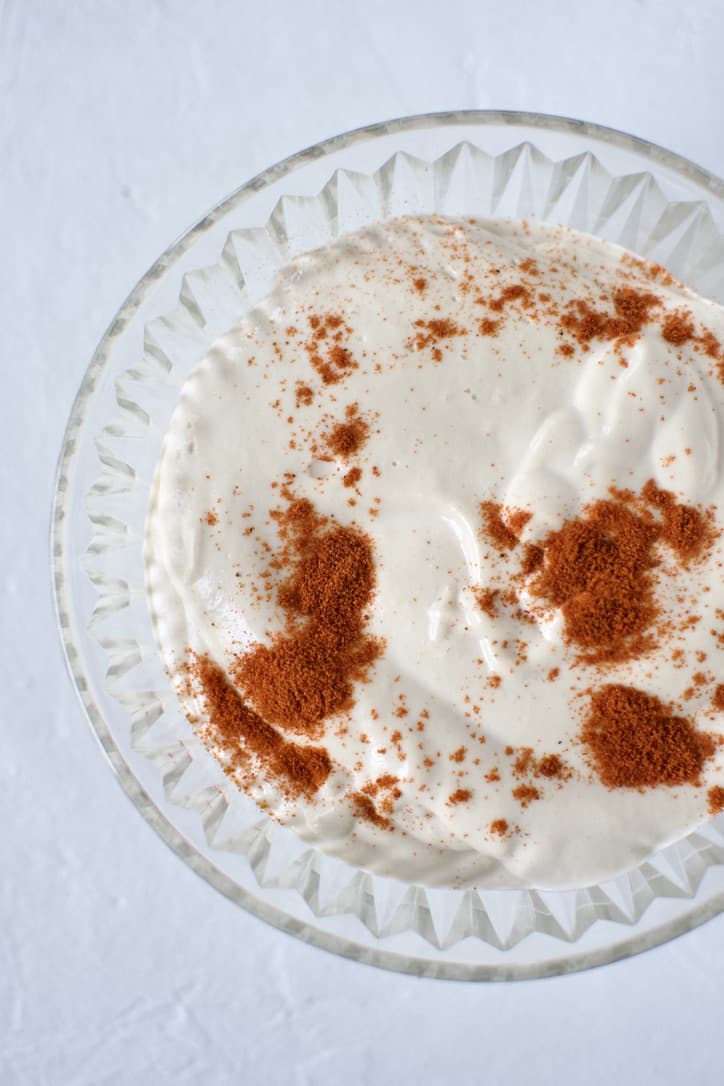 Then crisp up some french fries in the deep fryer, or in the oven if you prefer. And I will be honest with you, I can make Homemade French Fries, but I typically use frozen ones for this, cause I am whipping them up on a whim!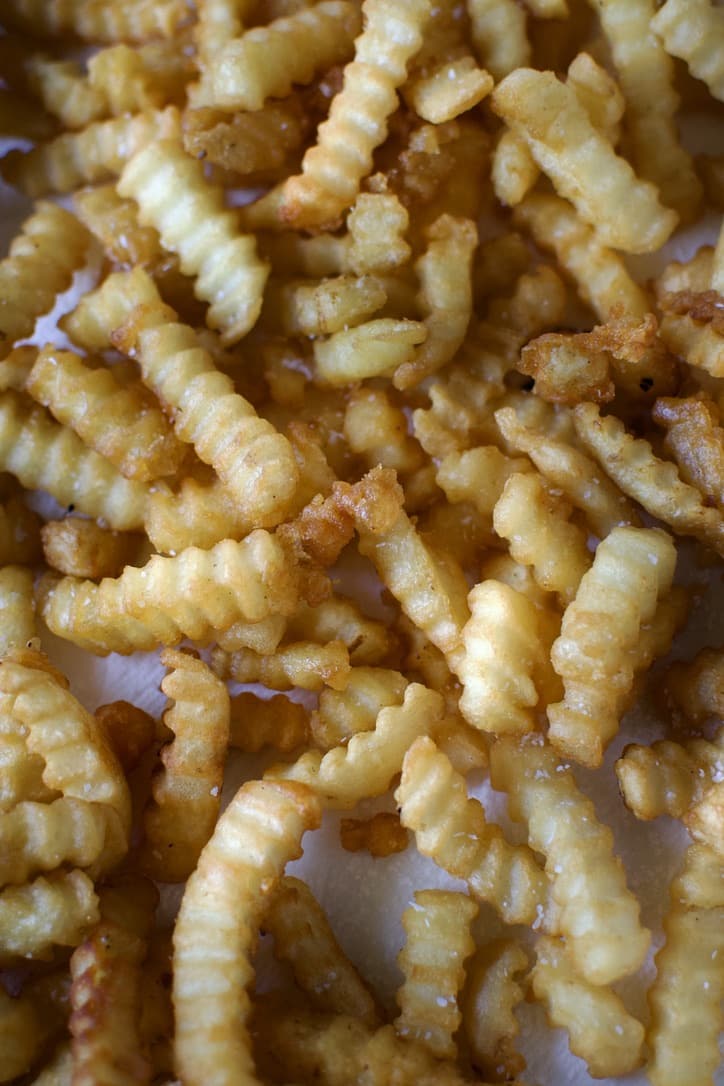 Now, to assemble your Greek Fries, spread some hummus on the bottom of the plate, then add some fries, drizzle over some of the garlic sauce, top with feta, chicken, and garnish with some paprika and parsley.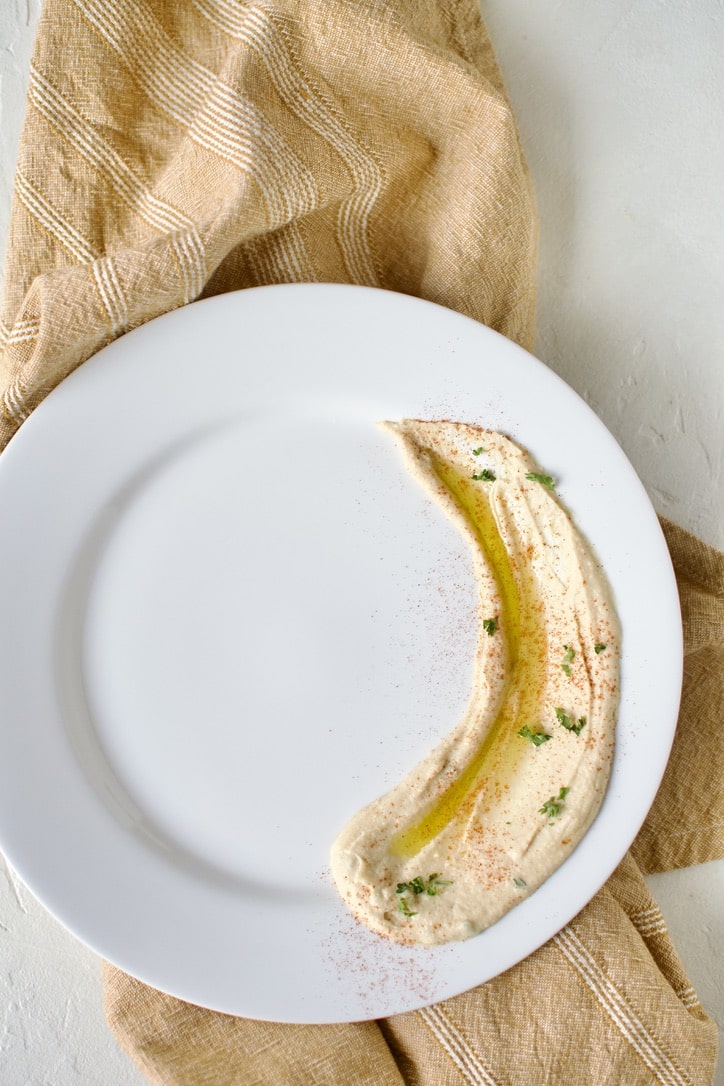 Serve it up with a lemon wedge and be sure to use it. It brings a perfect brightness to the plate. I love running my fries through the hummus as I eat them. And I know it's a little crazy, but yes, I eat these with a fork!
Notes & Tips
I prefer to deep fry my french fries, I have this Fry Daddy. But they also crispy up in the oven just fine if you prefer.
Good ingredients are key here, get a great Hungarian Hot Paprika like this one.
Substitutions
I like to smear some hummus on the bottom of the plate when I have it, but you can go without it if you want. I only use it when I have some of the buttery smooth hummus from the gyro shop.
The garlic sauce is also optional. Sometimes I use Garlic Tzatziki if I have some in the fridge.
The feta is a non-negotiable if you ask me. I prefer the sheep's milk feta in the giant tub at Costco. Cow's milk feta will do if you prefer it.
If you don't have any parsley around, don't fret. But be sure to squeeze some lemon over everything before you eat it, it really brightens everything up!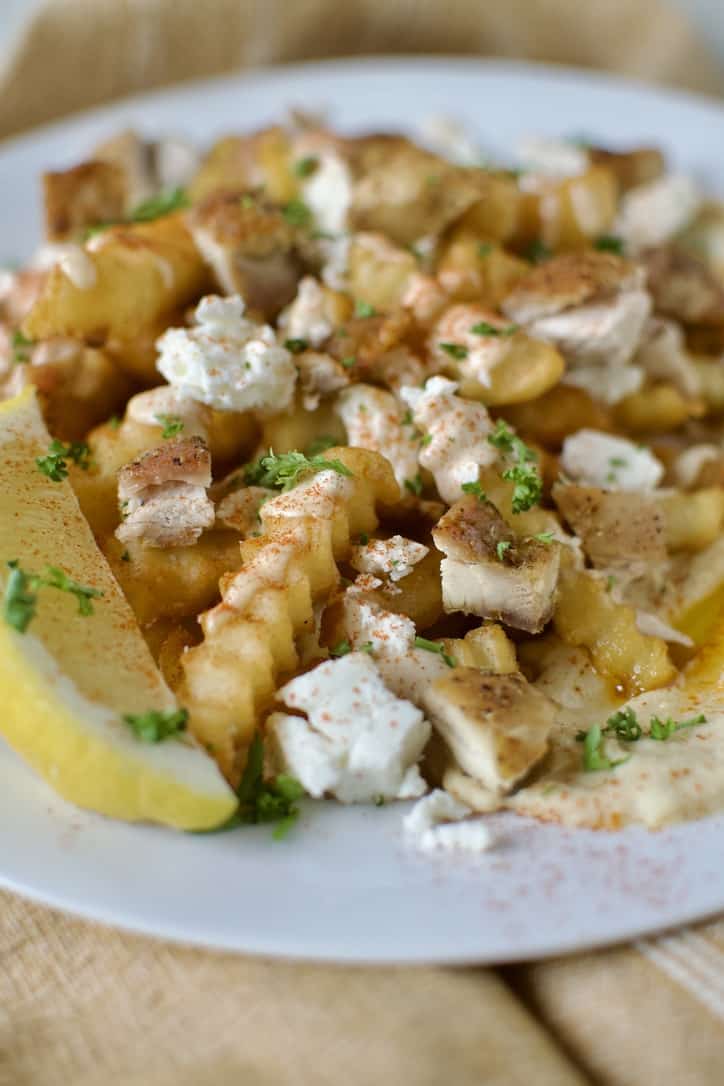 More of my Favorite Greek Recipes
Did you make this recipe? Let me know by leaving a review or comment! And be sure to sign up for my newsletter, and follow along on Instagram, Pinterest, and Facebook!