To say that I make this Quick & Easy Greek Chicken ALL THE TIME might be a bit of an understatement. I use it to top my Greek Chicken Salad for an easy summer dinner or paired with my signature Greek Pico in tortillas to make Greek Chicken Tacos. Needless to say, this is one of my very favorite recipes, and probably my favorite way to prepare chicken next to my Crispy Parmesan Chicken.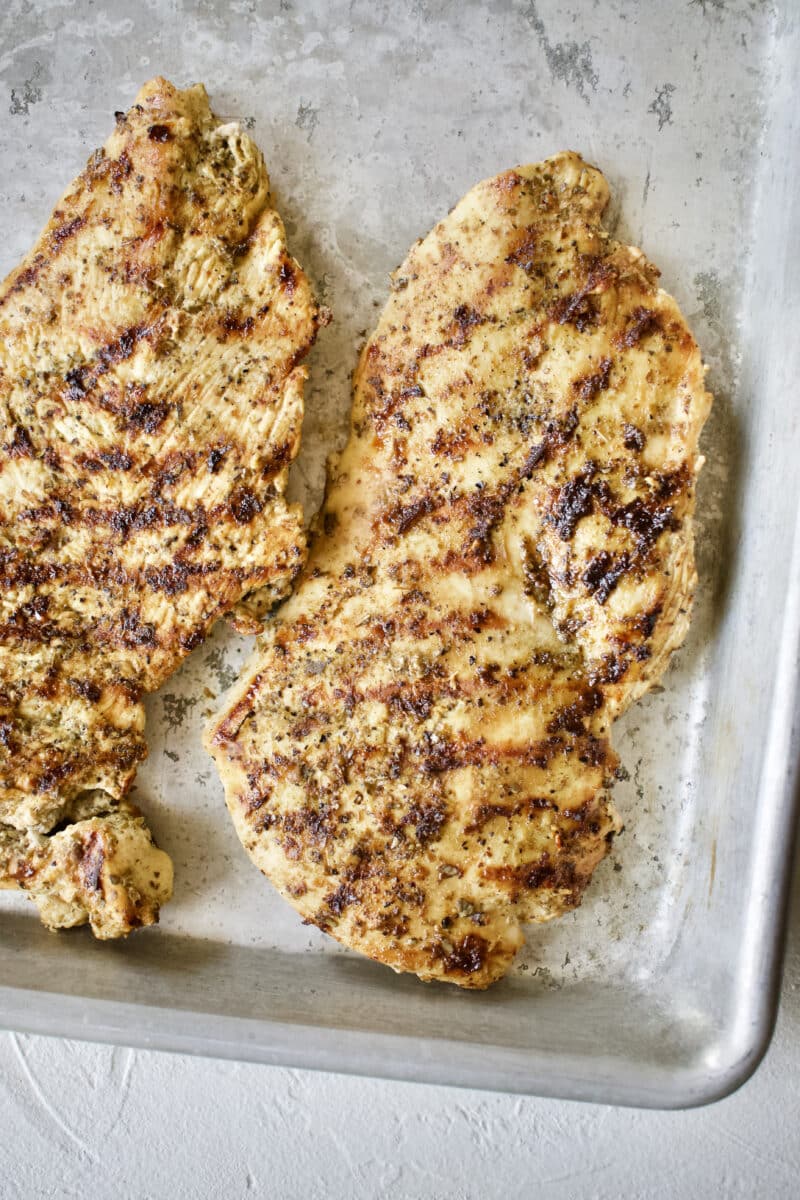 Jump to:
Ingredients
Just a few pantry staples get you on your way to this tender, juicy chicken. Something I suggest all people keep in their pantry is this Greek Seasoning. It is super versatile and can add a little flavor to just about anything.
I also add a little extra oregano, the zest and juice of a lemon, and some salt and pepper to the chicken while marinating. It is as simple as tossing all of the ingredients into a bowl or bag with the chicken and letting it hang out till the grill or pan are hot.
A short marinating time is all this chicken needs. You can let it go overnight for TONS more flavor throughout. But because of the fresh lemon juice you have to do a quick marinade or a long, there is no middle of the road. If you let chicken sit to long, or not long enough in lemon juice, it can become squeaky and tough. And that's a no go for yummy chicken!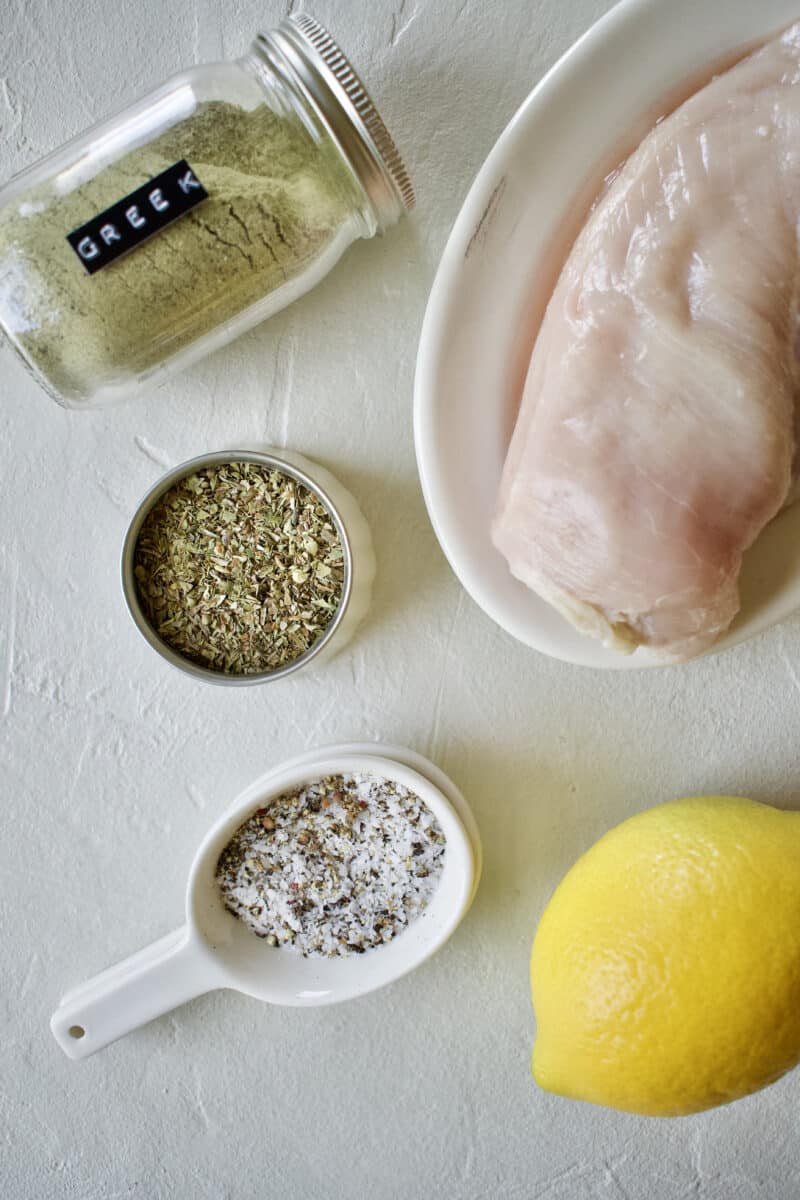 Use the JUMP TO RECIPE button at the top of the post, or scroll to the bottom of the post to see the full recipe card with ingredient measurements and instructions.
Method
This one couldn't be easier to make. In a bag or a bowl, add all the ingredients together and let them hang out for a bit. Follow my Perfect Grilled Chicken method for literally perfectly moist and tender chicken every time you cook it! Do so and you will know why I call this Quick & Easy Greek Chicken.
Notes & Tips
Take care that you need to cook the chicken after 30 minutes of marinating or let it sit overnight or it will become gummy. This is kind of a hard and fast rule. It is ok to marinate in lemon for a long time or a short time, not medium time, haha!
You can let it sit overnight for more authentic souvlaki style chicken.
Substitutions
If you do not have Greek seasoning, just use more oregano. And vise versa, if you don't have oregano use more Greek seasoning.
I use fresh lemon because I usually keep them in my fridge at all times. If you do not have fresh lemon you can leave the zest out of the recipe and just use bottles lemon juice for some flavor.
More Greek Favorites!
Greek Lemon Rice Soup - Avgolemono
Mediterranean​ Saffron Chicken and Mushrooms
Quick Pickled Onions and Cukes
Did you make this recipe? Let me know by leaving a review or comment! And be sure to sign up for my newsletter, and follow along on Instagram, Pinterest, and Facebook!