No recipe is simpler yet makes the biggest impact! Homemade Croutons are ALWAYS worth the effort and really don't take that much time to make. Buttery croutons just make a fresh salad, or even just a great snack, lol!
A friend of mine swears by homemade croutons, she refuses to have them any other way. She converted me a few years back; once you make them, you will never return.
Jump to:
Ingredients
The ingredient list is simple. Bread, butter, salt, and pepper at a minimum, and my very favorite spice, roasted garlic powder. My preferred bread to use for croutons is ciabatta. I get this ciabatta baguette at Trader Joe's and use half for a batch of croutons.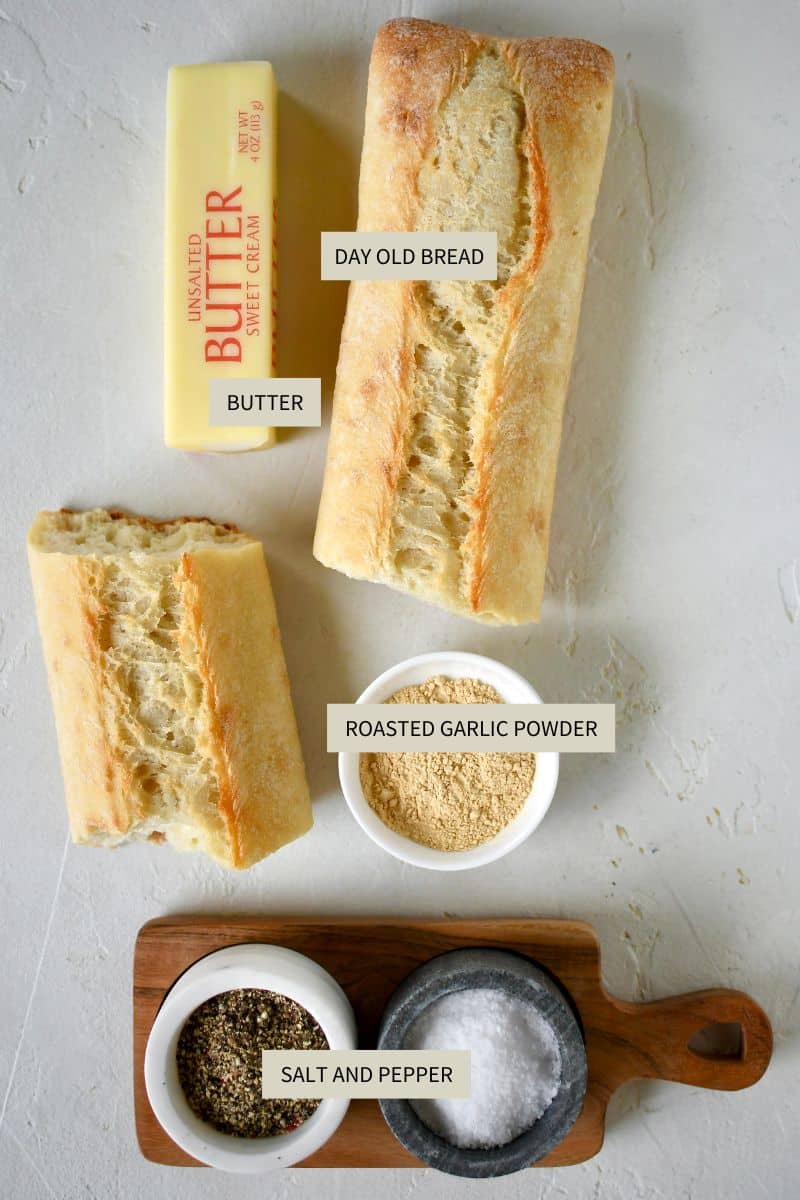 There are many ways you can season croutons, and really the sky is the limit. This is my basic recipe that is perfectly enjoyable as it is, but you can also add to it any way you like.
Use the JUMP TO RECIPE button at the top of the post, or scroll to the bottom of the post to see the full recipe card with ingredient measurements and instructions.
Method
First, start by melting the butter in a large microwave-safe bowl. Then add the salt, pepper, and garlic and whisk to combine. Tear the bread into pieces, I like this method best, but you could cut it if you like uniform pieces. Then add the bread to the bowl.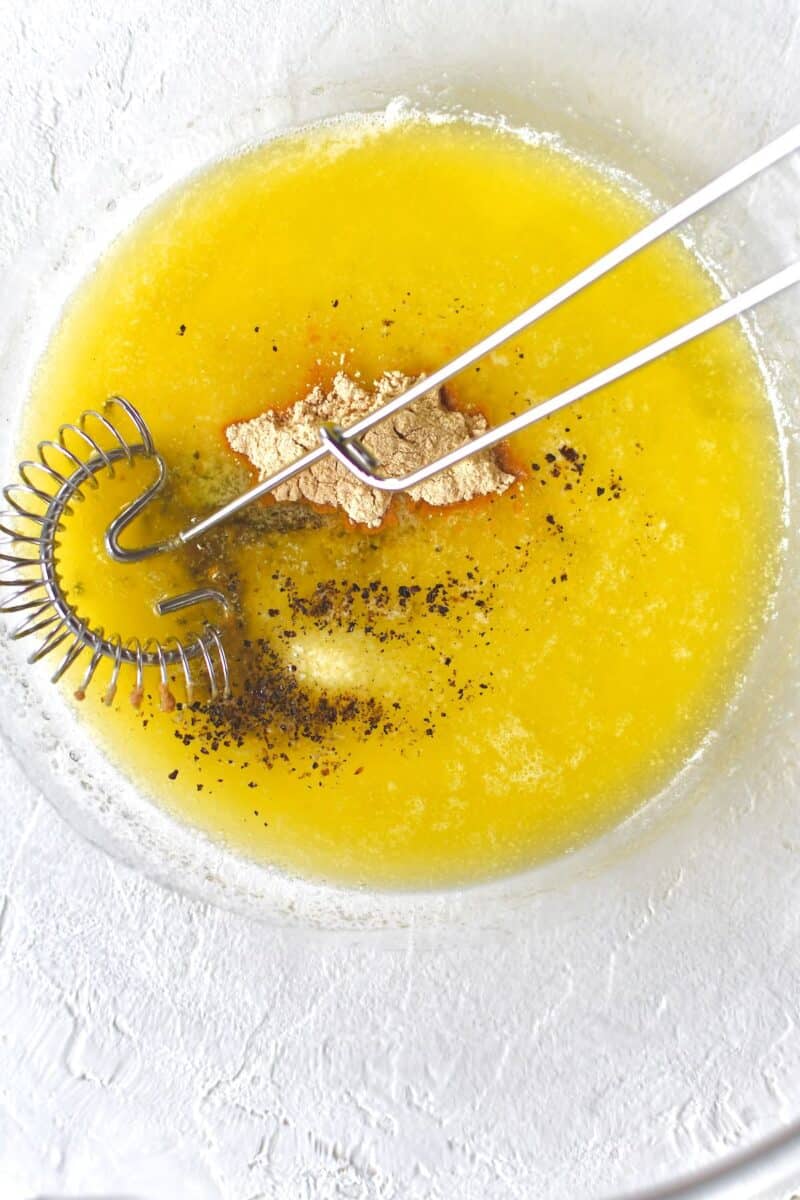 Toss the bread in the seasoned butter until well coated. Then use a rubber spatula to scoop the bread out onto a baking sheet, along with all the butter and any seasonings still lingering in the bowl. Bake in a hot oven till brown and crispy.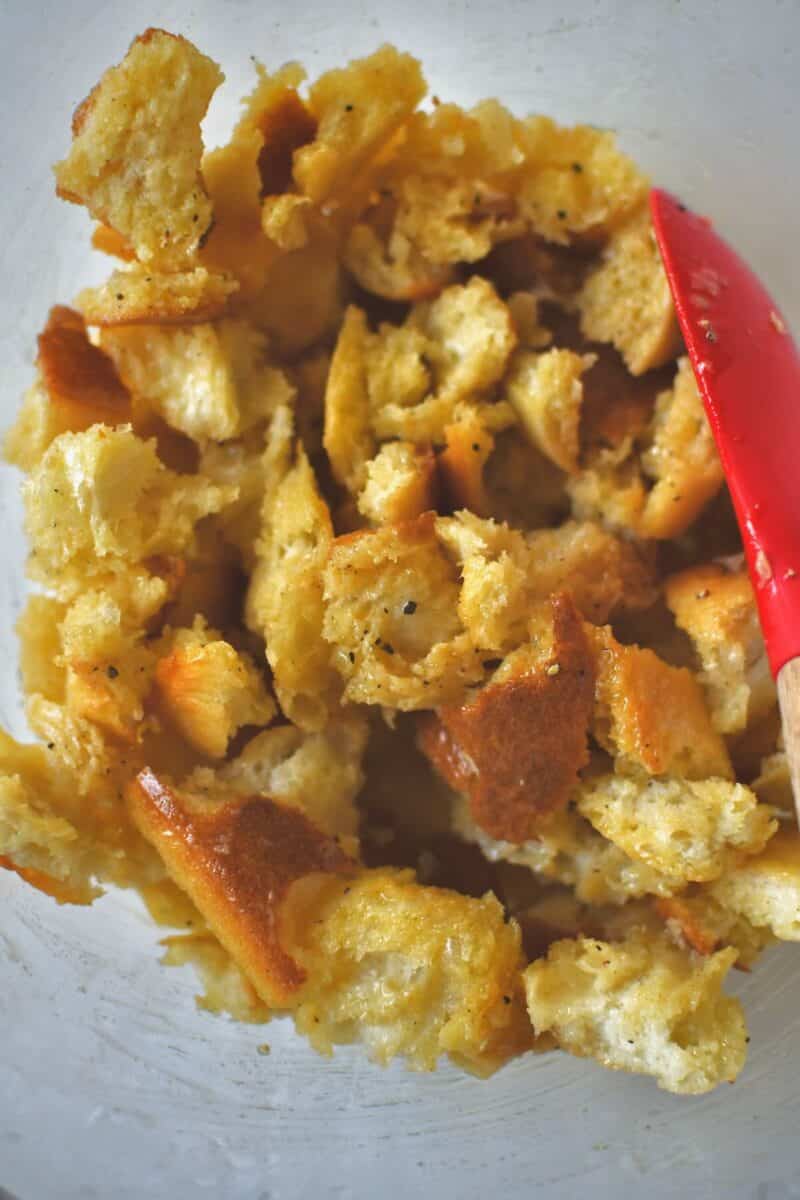 Cook the bread to your desired doneness, I like when the bread is crisp on the outside and still a little soft on the inside. But if you like your croutons extra crispy, cook them a little longer.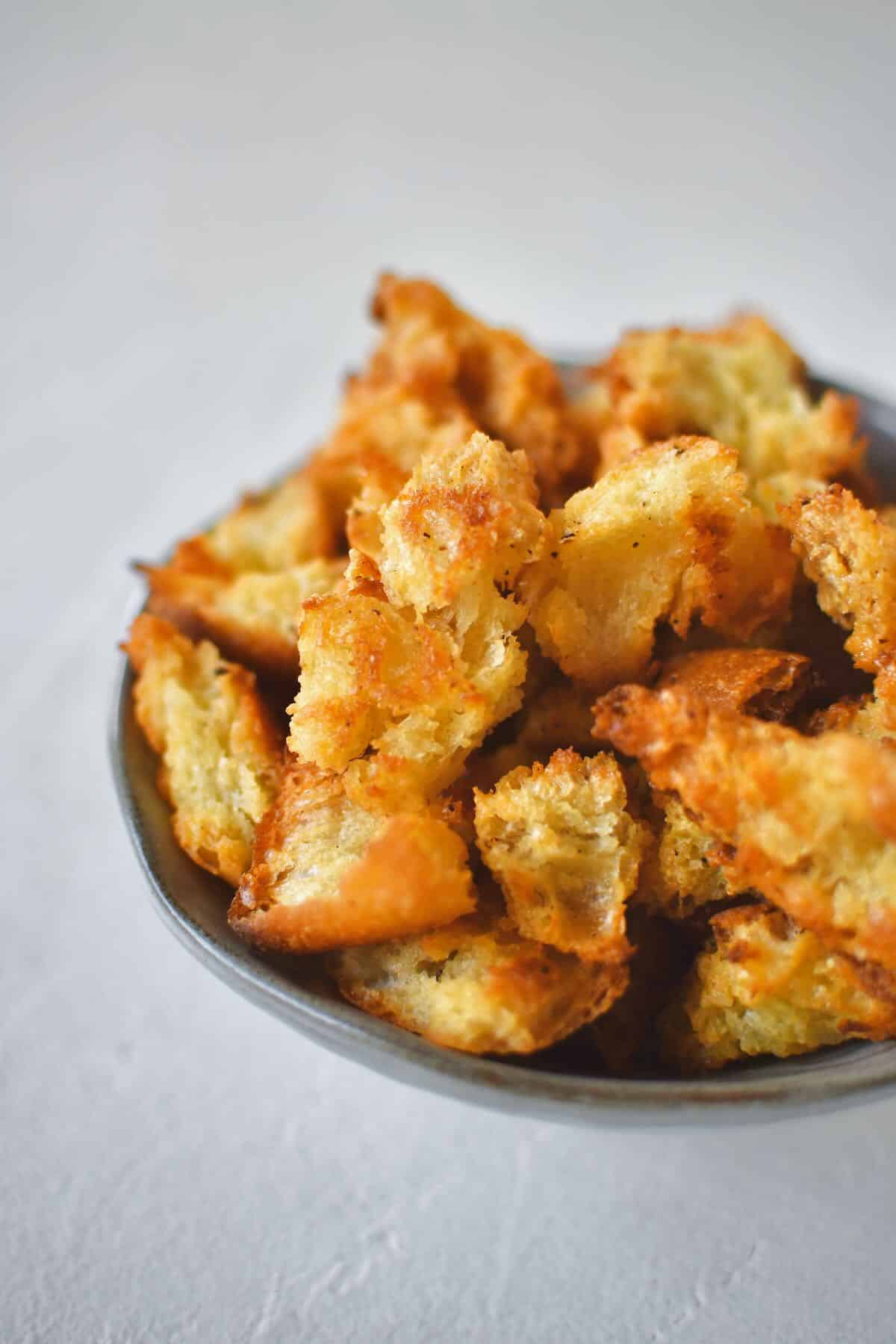 Notes & Tips
Any nice crusty bread works great for this recipe. I really like ciabatta for croutons though personally. However french bread or a baguette work equally well.
Bake the tossed croutons until they reach your desired doneness. I like to stop when they get crisp on the outside but are still a little soft in the middle. Not too crunchy. But making them homemade means you can toast them as lightly or heavily as you like.
Substitutions
If you need or want to make this dairy-free, swap the butter for olive oil. I would suggest a nice extra virgin for this, so it perfumes the bread with lots of flavor.
Roasted Garlic Powder is my secret weapon in the kitchen. If you can't get ahold of it, use regular garlic powder. Not salt or granulated, but garlic powder. You could also use 3-4 cloves of fresh garlic finely minced or grated too.
Of course, there are many variations out there for croutons. Experiment with flavors and herbs, add something new and make it your own. This is a basic recipe that is great the way it is, or it can be a guide to your flavor dreams!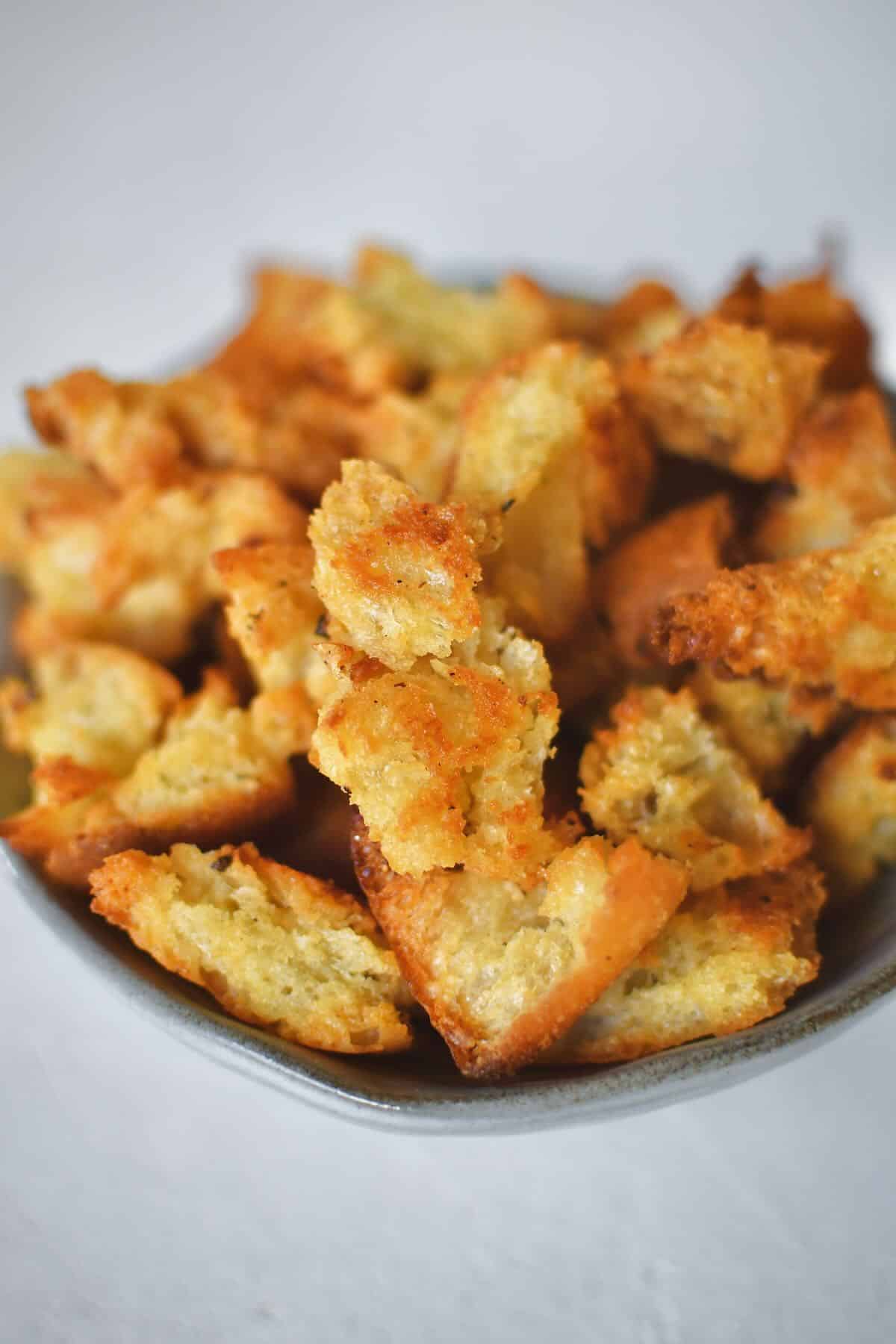 Salads that NEED these Croutons
Did you make this recipe? Let me know by leaving a review or comment! And be sure to sign up for my newsletter, and follow along on Instagram, Pinterest, and Facebook!