This super simple recipe can be used to dress a salad or as my personal favorite, Italian Marinade for Chicken. It takes just seconds to whip up and makes your chicken extremely flavorful.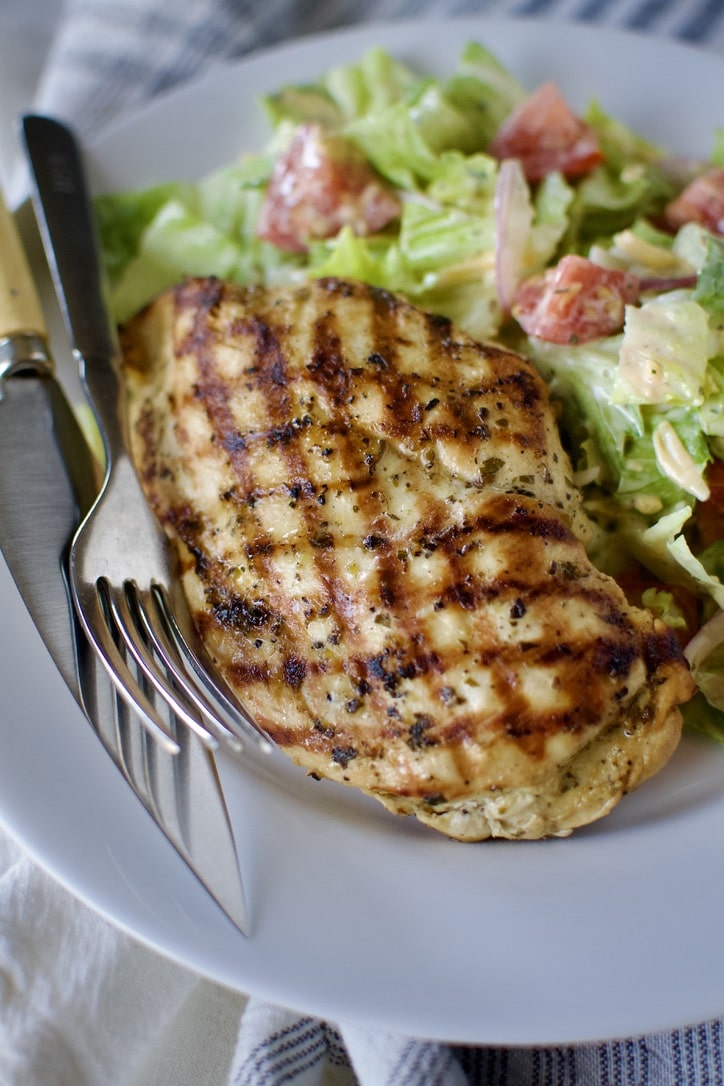 It's kind of a throwback recipe to childhood but made from scratch since I'm now a chef.
Jump to:
Ingredients
Why buy dressing or marinade when it only requires a few ingredients and ones that I consider pantry staples? I could make this dressing or marinade at the drop of a hat any day.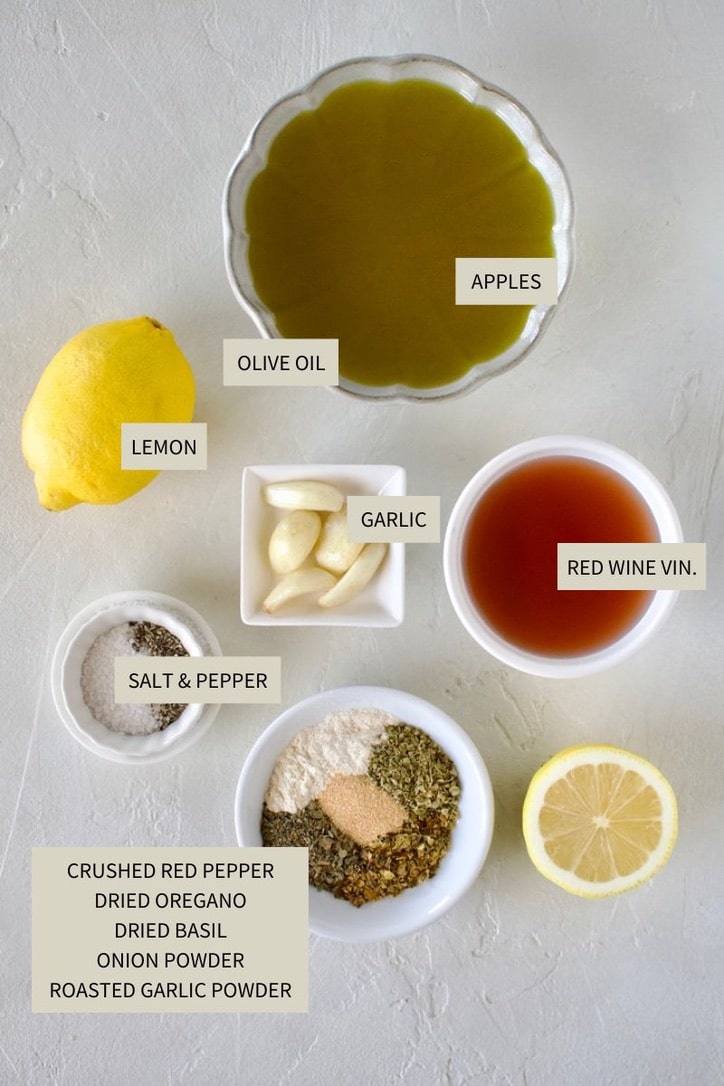 Use the JUMP TO RECIPE button at the top of the post, or scroll to the bottom of the post to see the full recipe card with ingredient measurements and instructions.
Method
It really couldn't be easier to whip this up. I throw all the ingredients into my mini food processor and pulse it a few times and you have a perfect Homemade Italian Dressing.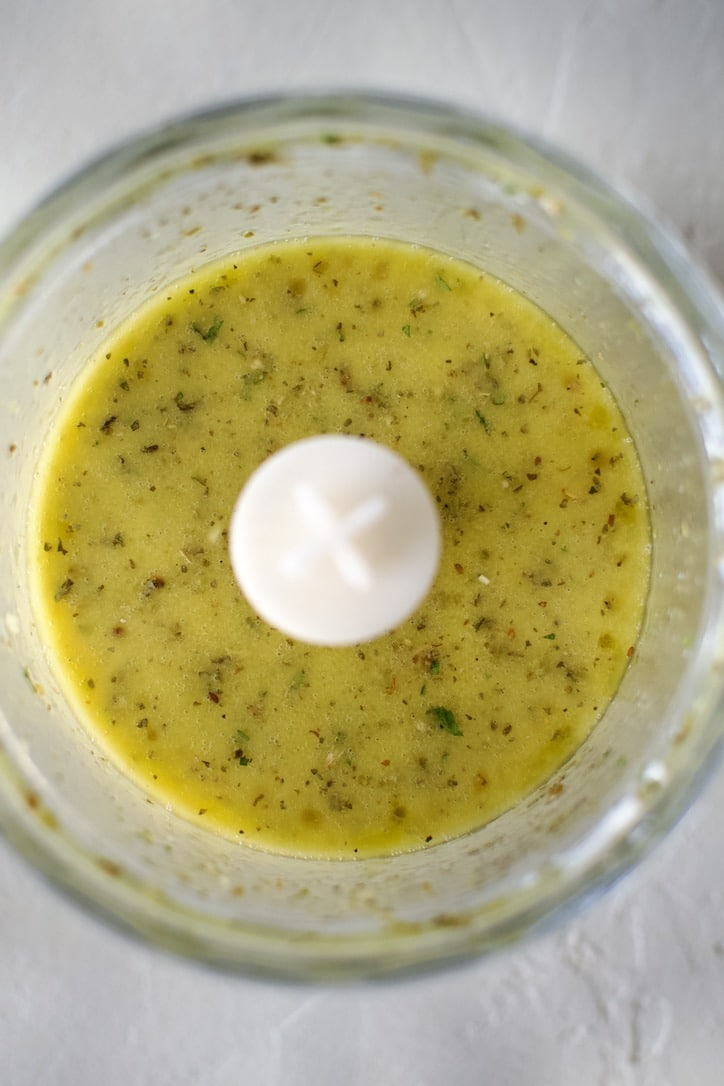 Then to marinate some chicken, I typically do breasts, but you could do any cut you prefer, put the chicken and the dressing in a zip-top bag and let it hang out for a bit.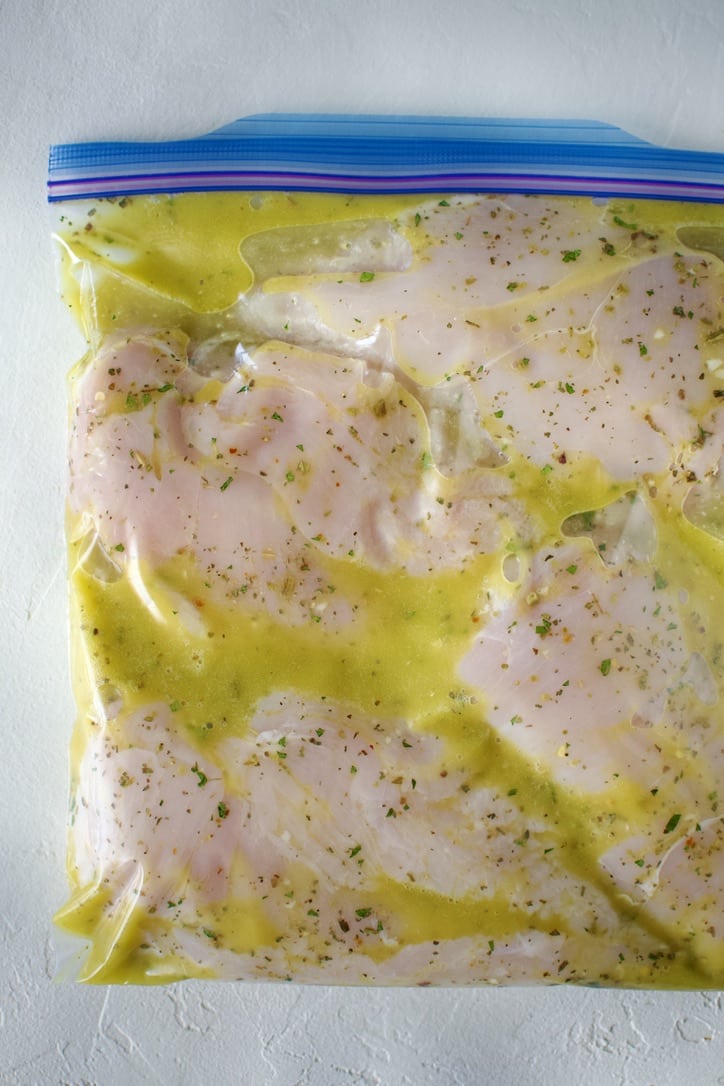 When you are ready to cook the chicken, fire up the grill or heat a grill pan indoors and grill the chicken to perfection.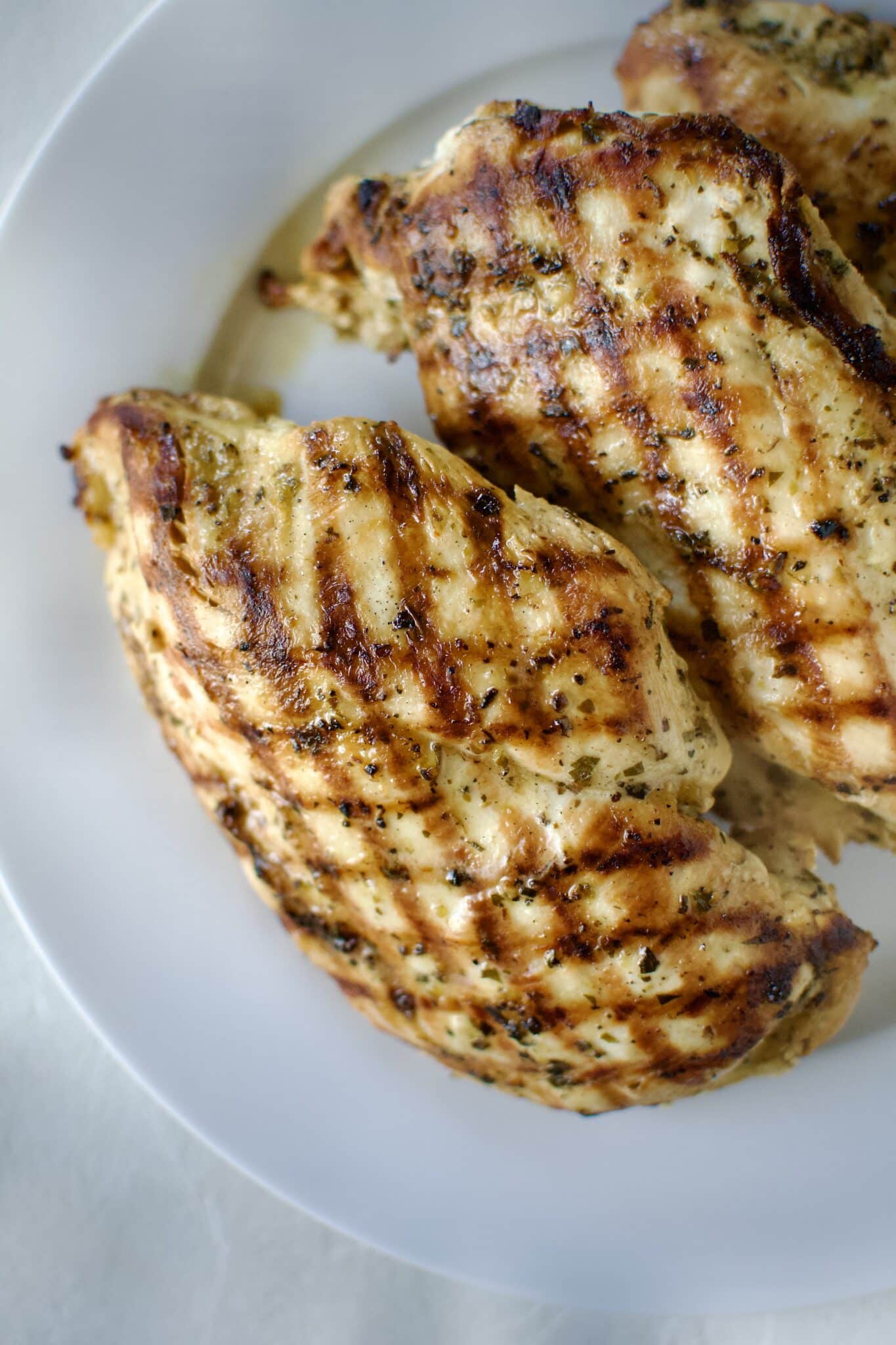 Notes & Tips
I like to use a mini chopper or food processor to make this dressing. It helps make sure that you keep some of the chunkiness to the dressing, instead of a super smooth puree. I like that some of the garlic stays visible.
Because I use fresh lemon juice in this recipe, you have to do a quick marinade of the chicken, 30 minutes or less. Or do an overnight marinade. It is either or, or you get rubbery tough chicken.
Substitutions
I use EVOO in pretty much everything, you could use a more neutral oil like regular olive oil, canola, or sunflower oil.
Red Wine Vinegar is traditional for Italian Dressing, but you could use apple cider, or white balsamic even for a little bit of flavor variation.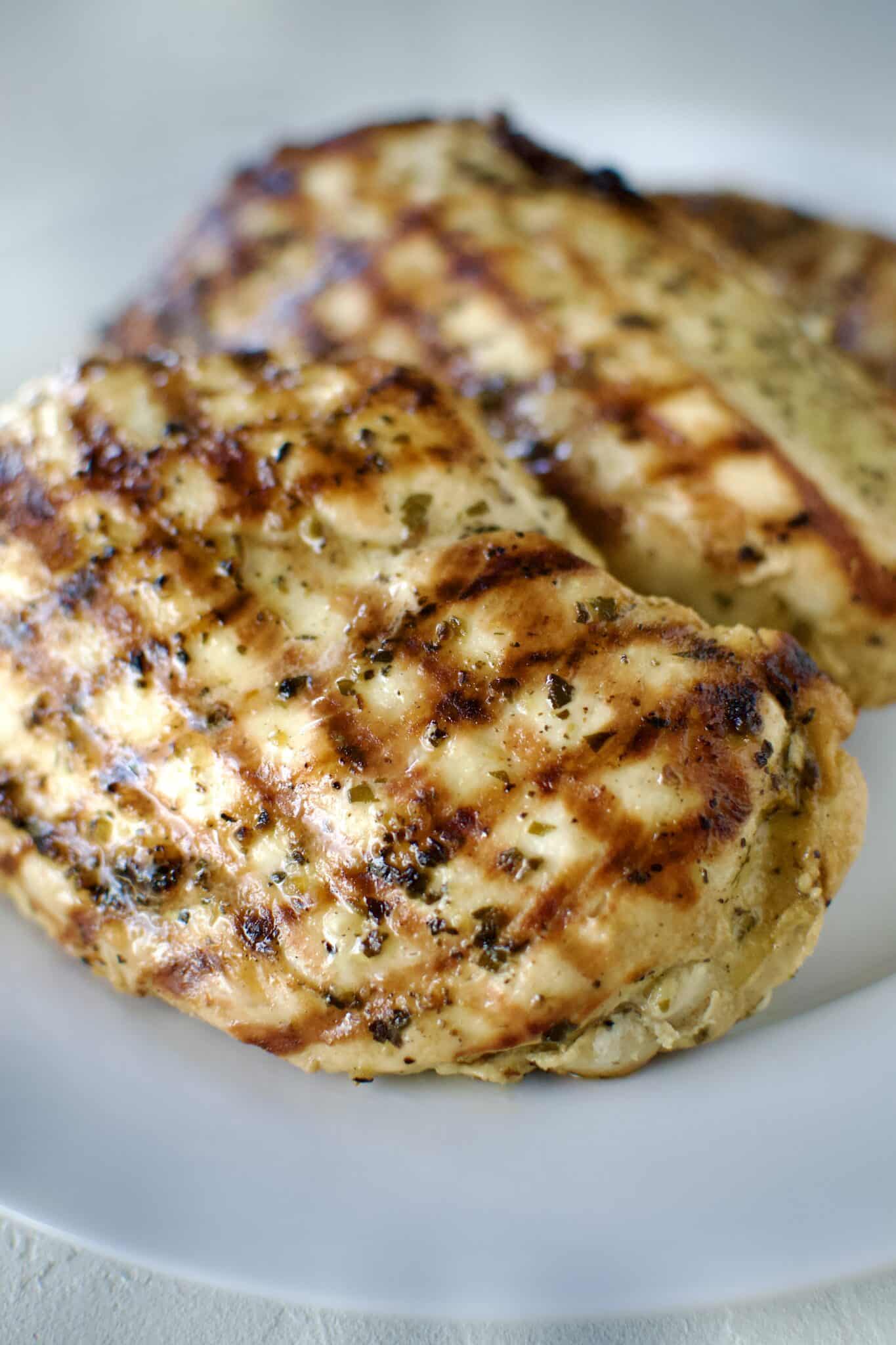 Did you make this recipe? Let me know by leaving a review or comment! And be sure to sign up for my newsletter, and follow along on Instagram, Pinterest, and Facebook!