This is How to make Homemade Alfredo Sauce of your dreams. Have you ever been to a restaurant and had a sauce that just doesn't compare to anything else you have ever had? That's because it is made from scratch and by a real sauce-loving culinarian.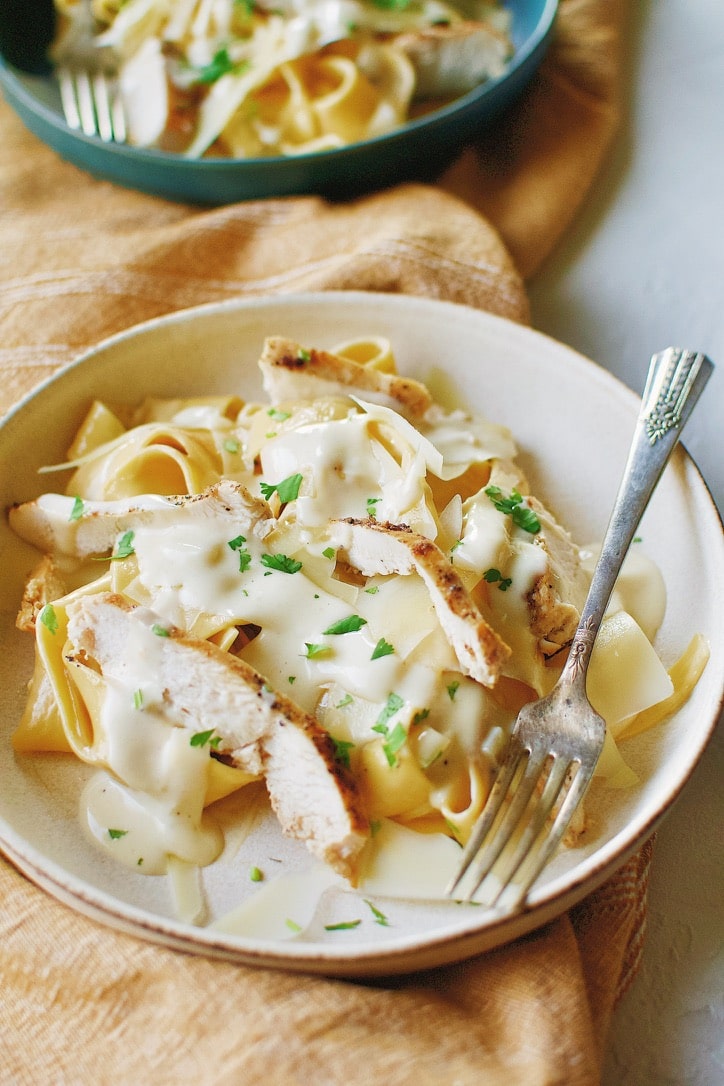 When I was coming up as a Chef and working in restaurants this is one of the first sauces I learned to make. It is so simple and goes against most of what I learned in school, but it works beautifully and holds up even better. It can be kept warm on the stove over very gentle heat for a while, or jarred and kept in the fridge for about a week.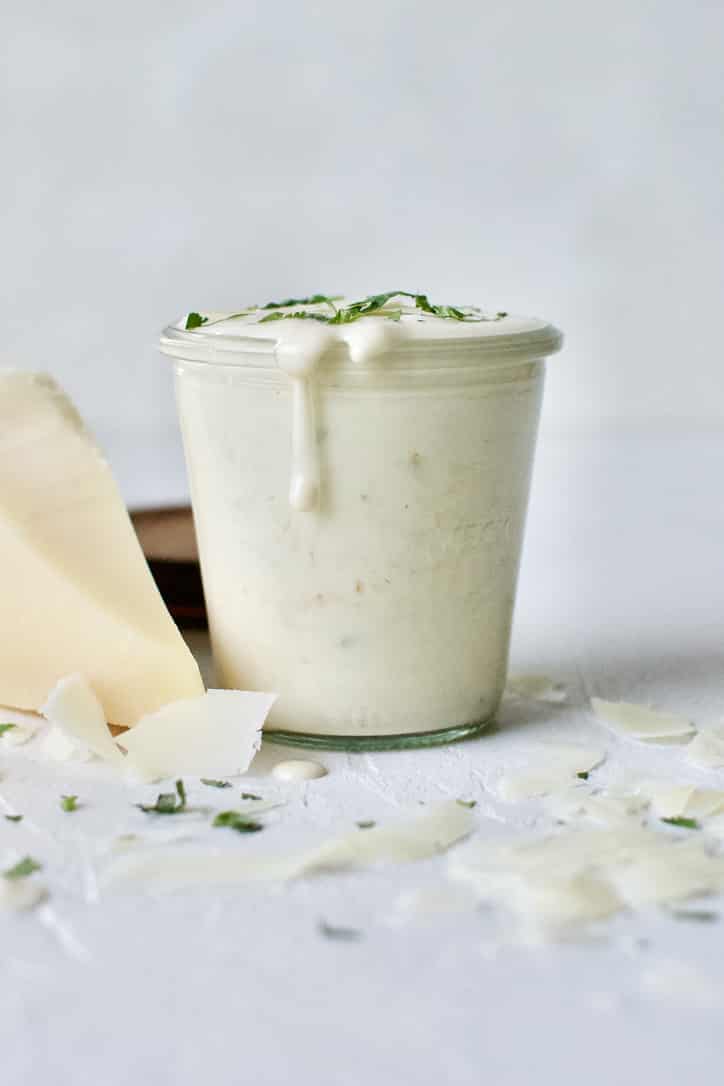 Ingredients
This sauce is a simple white wine cream sauce that you work a little parmesan cheese into. What's great is that you are building so much flavor in the way that you start the sauce, that a little cheese goes a long way!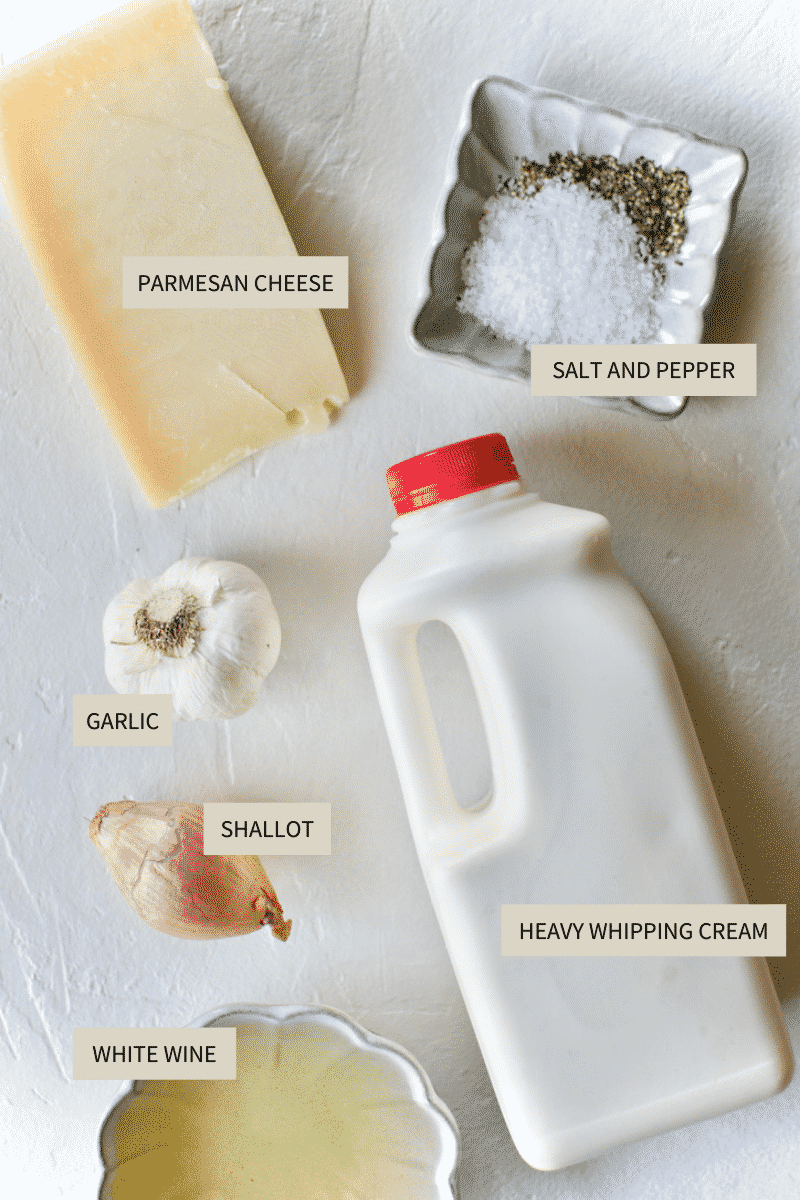 Method
How to make Homemade Alfredo Sauce starts with you cooking down some white wine, garlic, and shallots until the wine is almost completely reduced in the pan. Simmer the wine until there is just the faintest lining of it in the bottom of the pan. It should get this and almost syrupy.
This creates what is called a fond and this is the origin of all of our flavors. The cream is then added and brought to a simmer. Warm the cream slowly or it might boil over on you. Stir often in the beginning so this doesn't happen.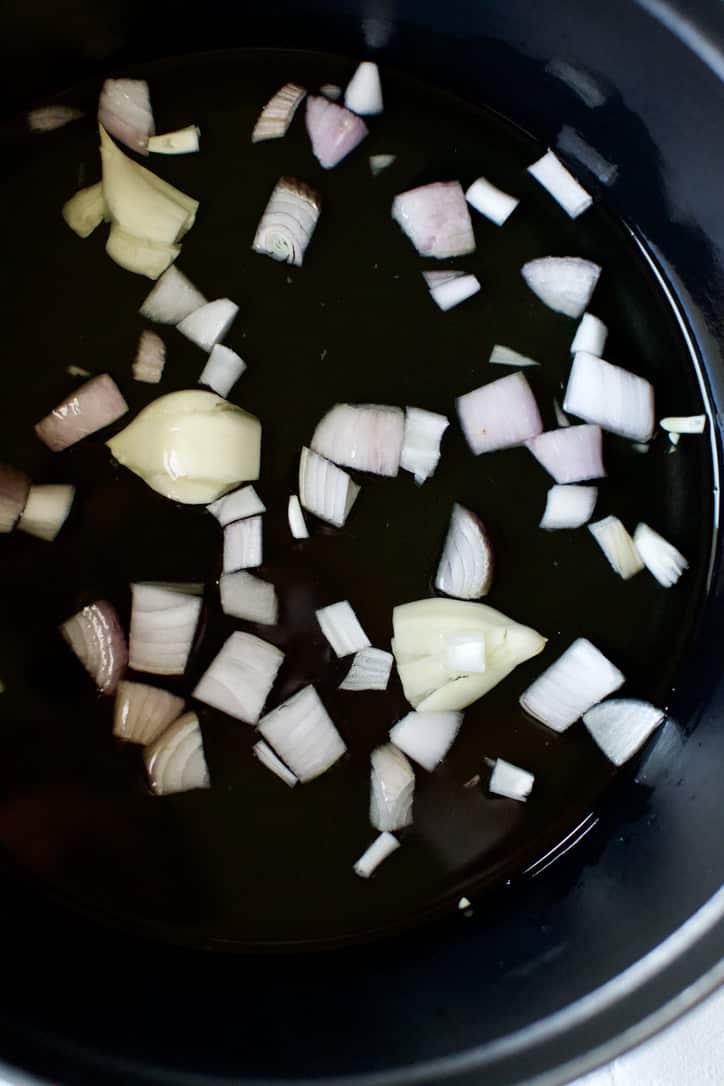 Gently get the cream up to a simmer, but be careful, when it starts to bubble, it will want to simmer right out of the pan. The cream will grow quickly and boil over. When you start to see a few bubbles on the surface of the cream, reduce the heat to medium-low and whisk consistently for about 5 minutes until the cream reduces a bit and no longer wants to boil over.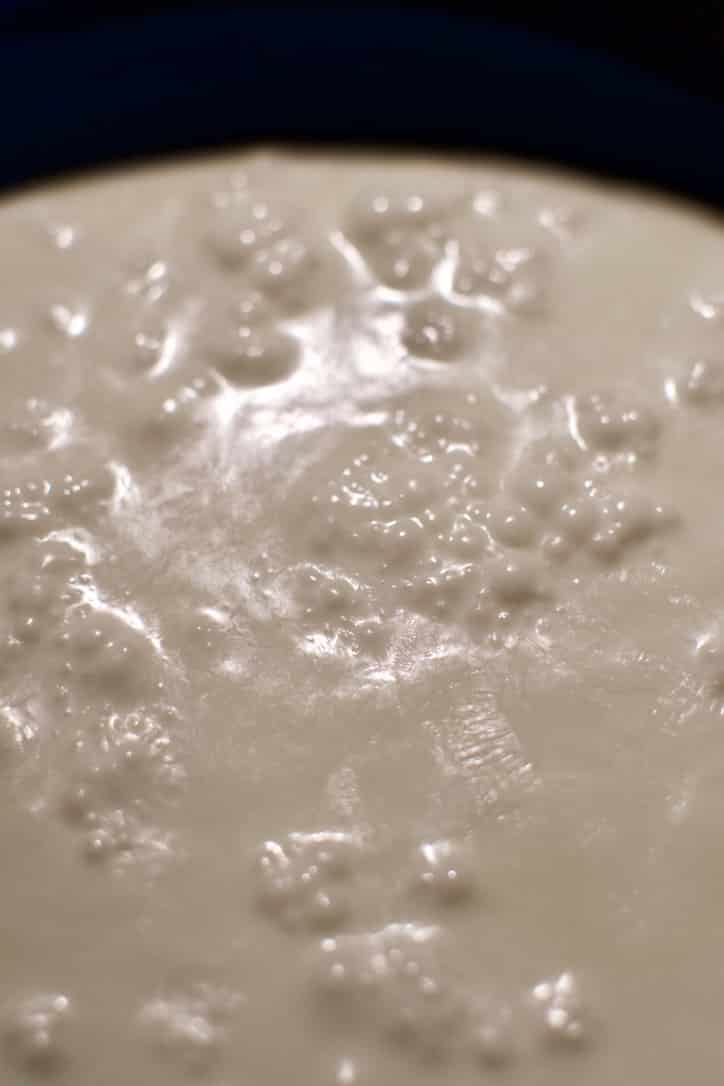 At this point the sauce will have thickened slightly, making more of a sauce and less, simply warmed cream. At this point, you will add your cheese and continue to whisk until it has fully melted. It is a lot of whisking, but it will all pay off in the end. When the cheese is fully incorporated, you can remove the sauce from the heat and set it aside or store it for use.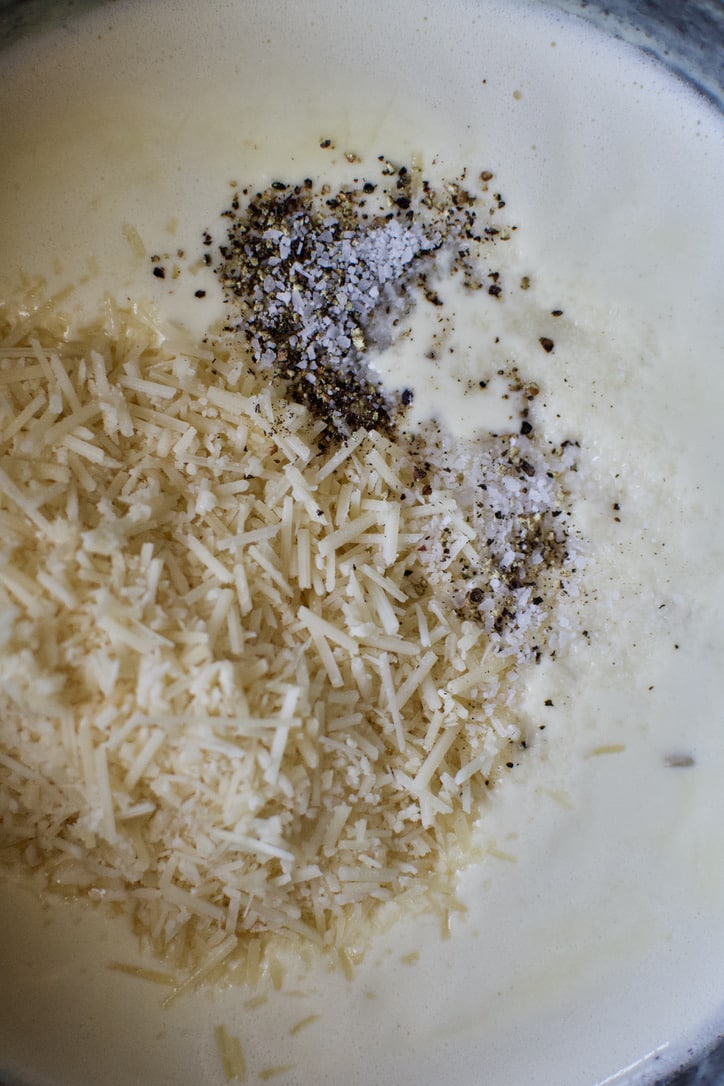 How to use this Homemade Alfredo Sauce
I like to make a big batch and use it over the course of a week. I will make Chicken Fettuccini Alfredo one night, a Chicken Alfredo Pizza another, or even just some bread rolls or sticks to dip in the sauce. A la Olive Garden Style at home!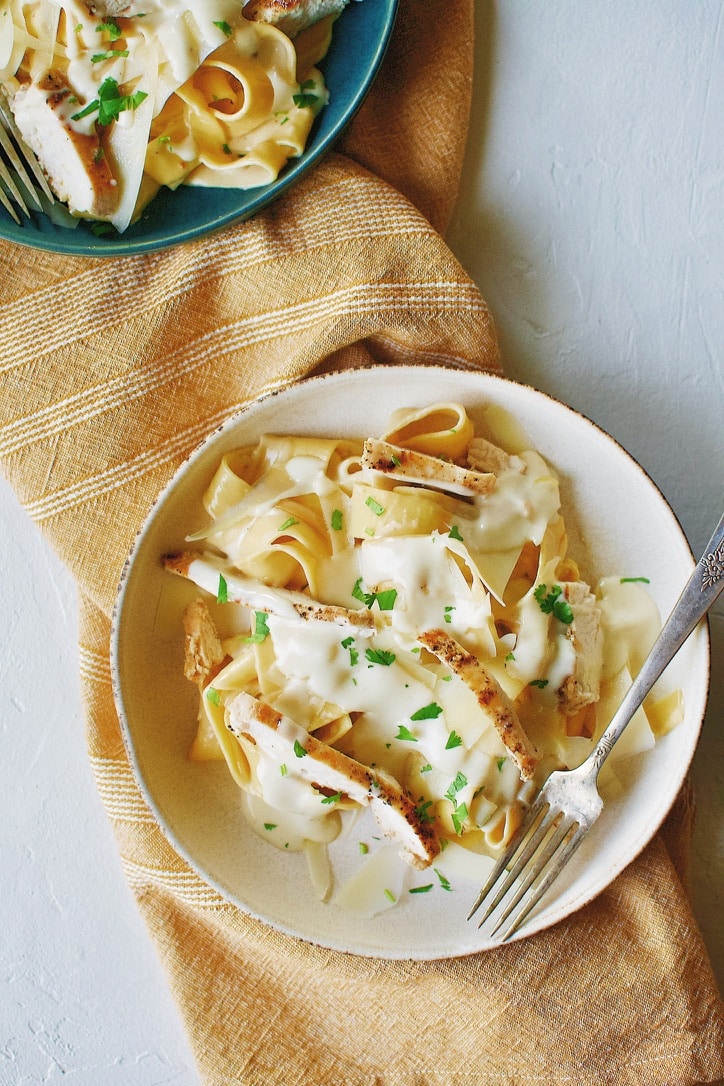 Toss it over some fresh pasta or on top of a pizza crust with some grilled chicken, mozzarella, and more parm. It even pairs well with shrimp if that is more your speed. The point is, now you have this awesome sauce recipe in your arsenal, take it and make it your own. And that How to make Homemade Alfredo Sauce!
More Restaurant Quality at home...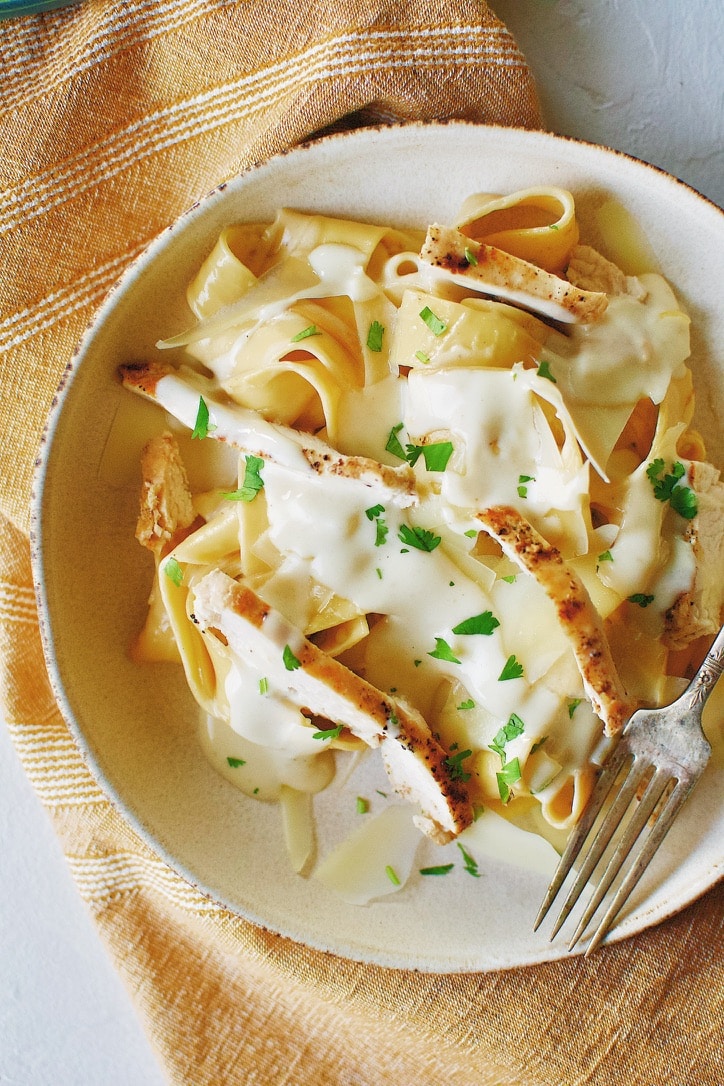 Did you make this recipe? Let me know by leaving a review or comment! And be sure to sign up for my newsletter, and follow along on Instagram, Pinterest, and Facebook!