Whether you make this Chicken Shepherd's Pie to use up some leftovers, or purposefully, it always comes out heartwarmingly delicious! There is just something about saucy chicken and mashed potatoes with crispy cheese on top.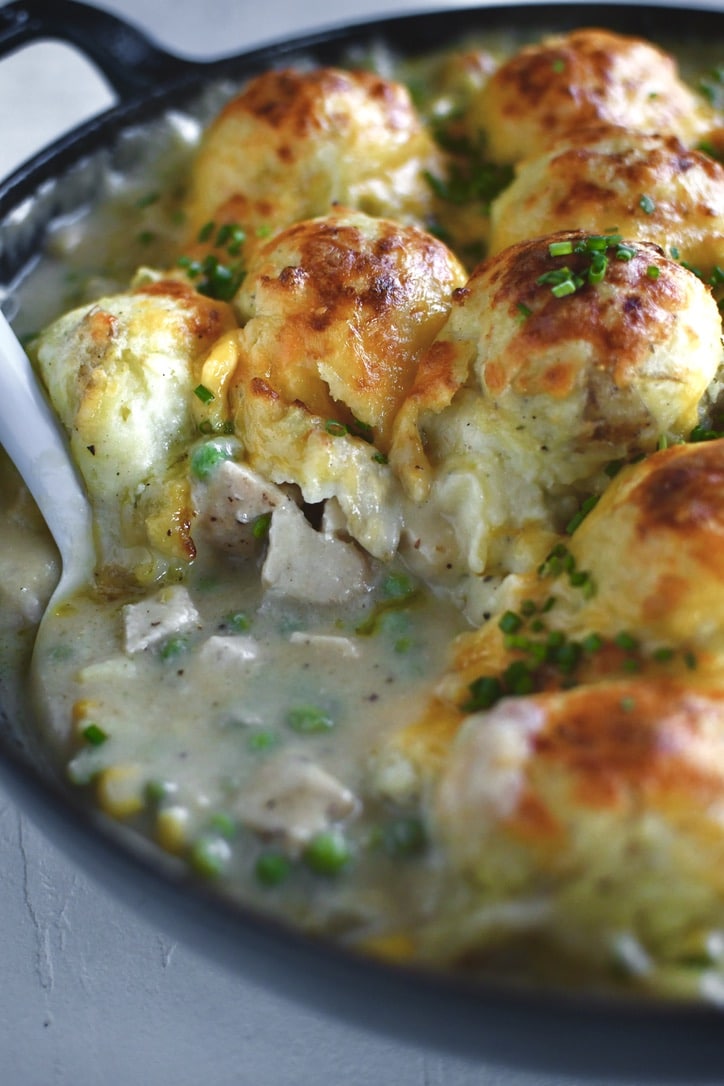 It is like the best version of mom's cooking and it brings back lots of flavor memories.
Jump to:
Ingredients
This list of ingredients is really just a guideline, nothing here is set in stone. This is one of those recipes that is really flexible, you can use some lingering veggies from weeknight meals in it, or leftover turkey from the Thanksgiving bird.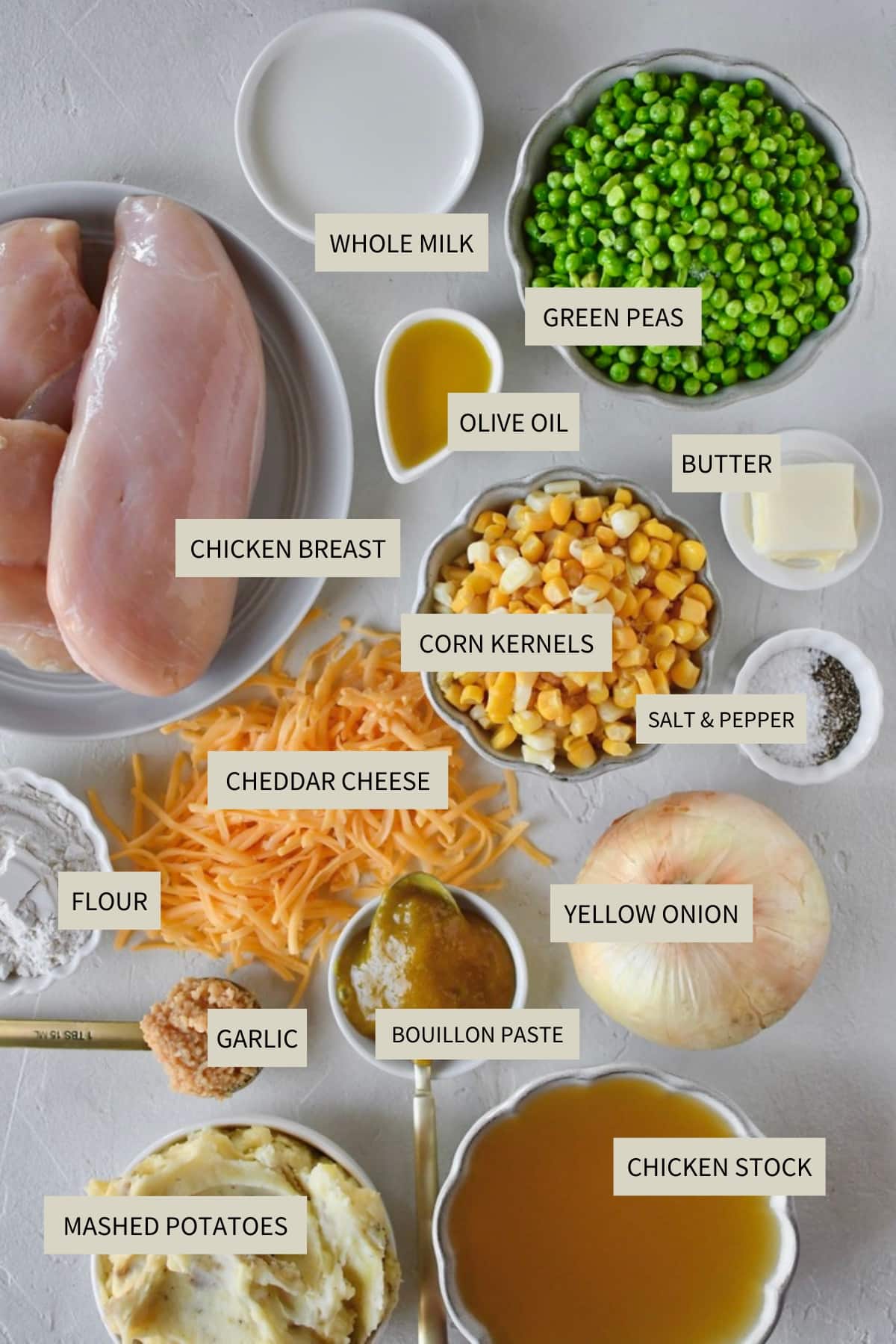 Once you make the sauce, you can really add whatever you like to it. Use what you have to switch it up from time to time. However you make it, this will easily become a staple meal in your home.
Use the JUMP TO RECIPE button at the top of the post, or scroll to the bottom of the post to see the full recipe card with ingredient measurements and instructions.
Method
If making this recipe purposefully from scratch, I start by searing off the chicken breasts in a large skillet, 13 inches or larger. Because it will become the serving dish, making this a one-pot meal. Then cook the onions in some oil and butter till tender, then make a roux in the pan. Make the base sauce by whisking in some milk, chicken stock, and bouillon.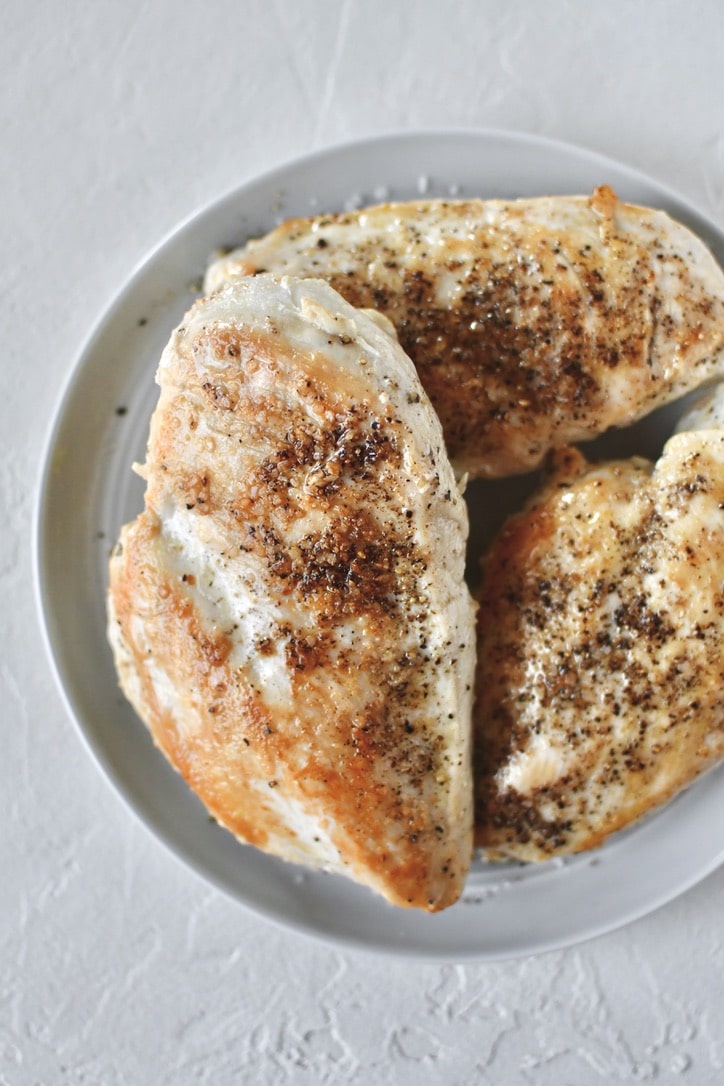 Then add the veggies to the sauce, and dice and stir in the chicken. This is also when you could add some shredded chicken or use up turkey leftovers.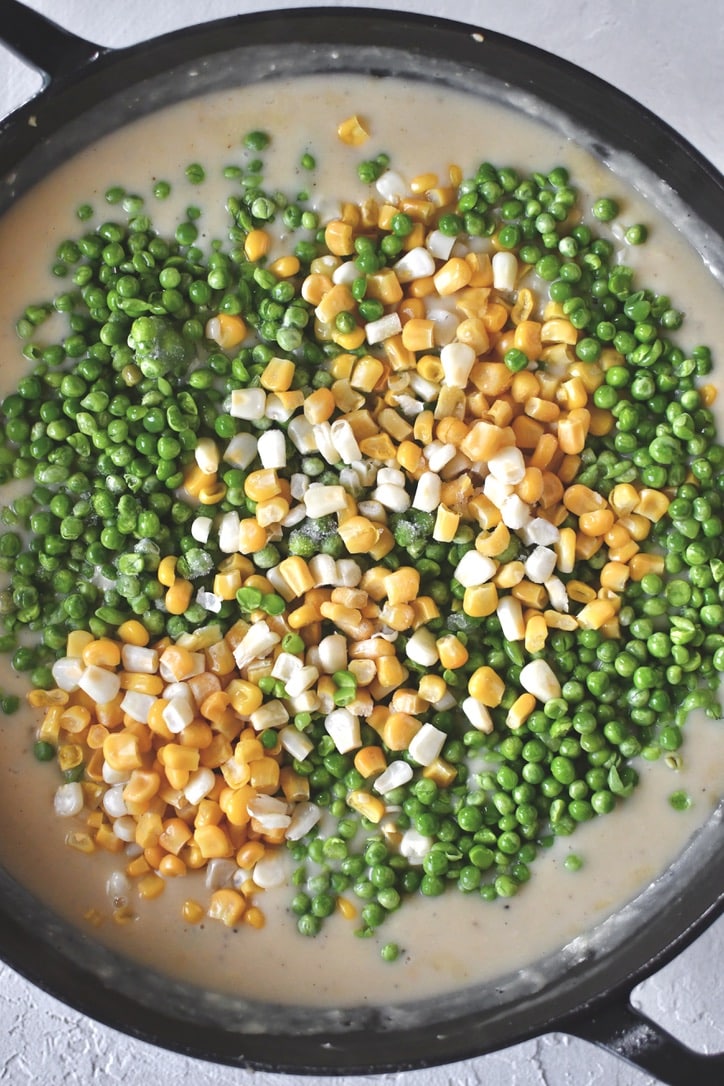 Now it is time to add the potatoes on top. I typically only make this when I have leftover mashed potatoes, but if you need a good recipe for fresh, MAKE THESE. There is no wrong way to add the potatoes, I like to use a scoop to plop them on, but you could spread them over top with a spatula or dollop them too. Finish the top with some cheddar cheese and toss the whole thing in the oven till the cheese melts and browns and the sauce is bubbling all around the pan.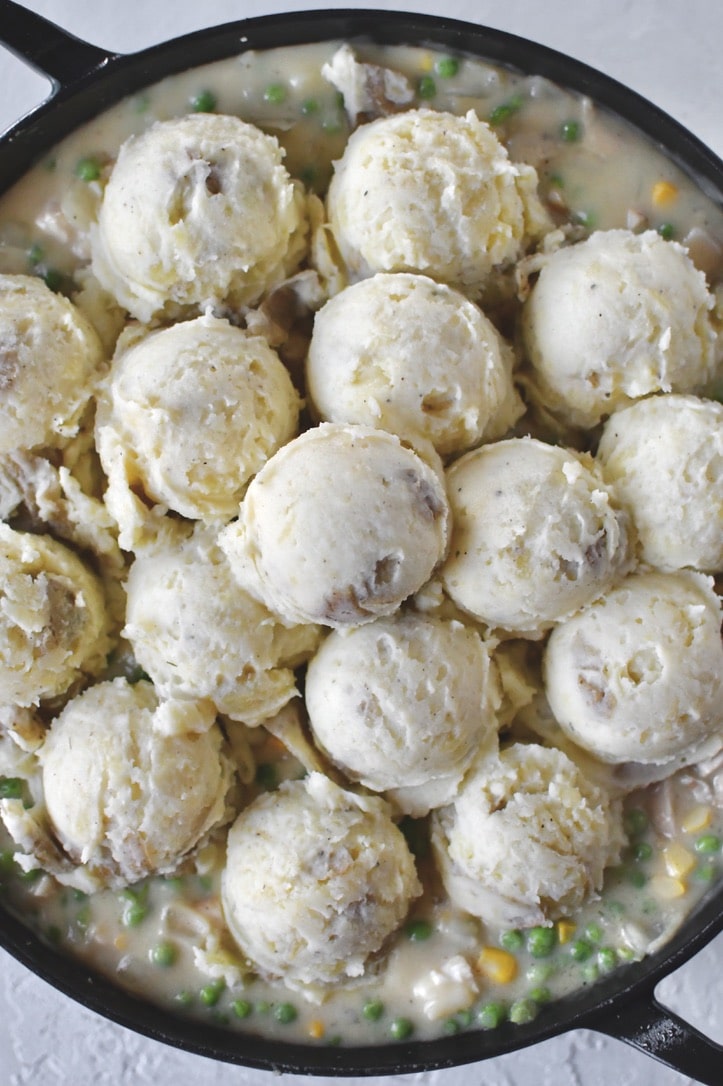 Notes & Tips
I usually only make this recipe when I have leftover mashed potatoes to use up. If you don't have leftovers, make those first and reserve them till needed.
Be sure to use a really big skillet or deep pan to make this recipe. I use this big pan so I can make it a one-pot meal leaving me with nearly no dishes to wash! That's a win for me.
This recipe is PERFECT for making with Thanksgiving leftovers, you have almost all the things you need just from that. Use the turkey in place of the chicken, some green bean casserole as the veg, and top it with the mashed potatoes. All you need is a little cheese for the top.
Substitutions
I sear some chicken breasts first to make this sometimes. I also use shredded rotisserie chicken from time to time, or I make this with leftover Thanksgiving turkey.
This is a standard recipe with peas and corn, but this would also be great with green beans, or carrots. Even finely chopped broccoli and cauliflower. Really no veg is off limits.
I typically make this with regular mashed potatoes, but you could also make it with savory seasoned sweet potatoes.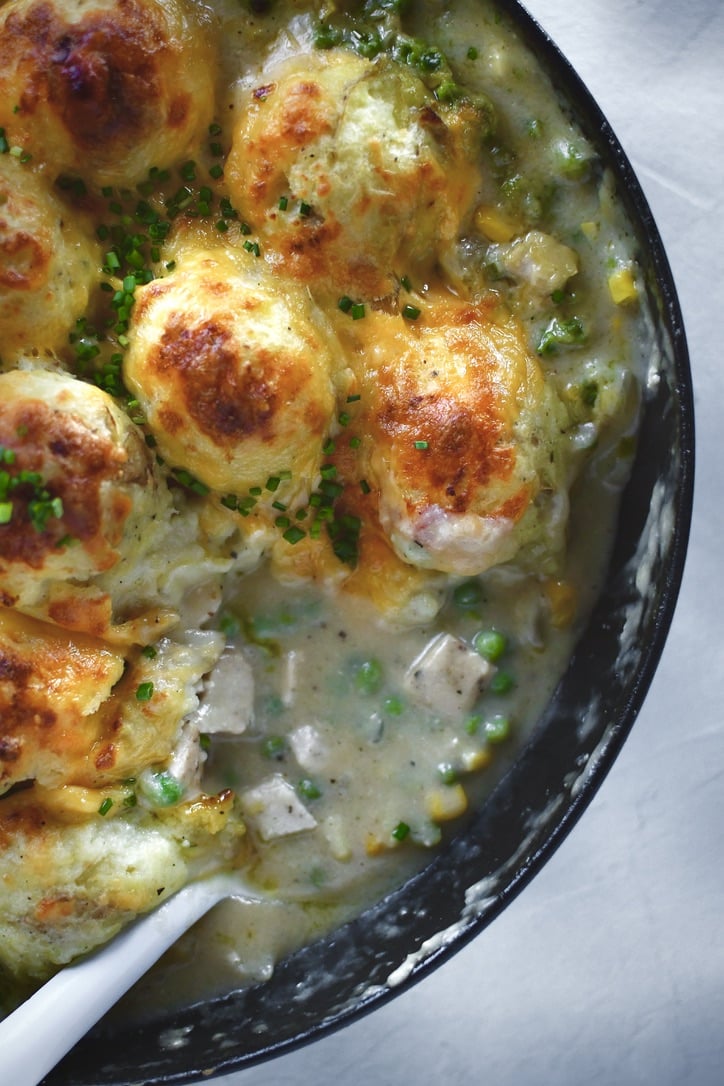 Did you make this recipe? Let me know by leaving a review or comment! And be sure to sign up for my newsletter, and follow along on Instagram, Pinterest, and Facebook!