This recipe for Pesto Spaghetti is reminiscent of something my mom used to make when I was a kid. It's great because it brings back a lot of flavor memories. But it still holds up and is super tasty, even today!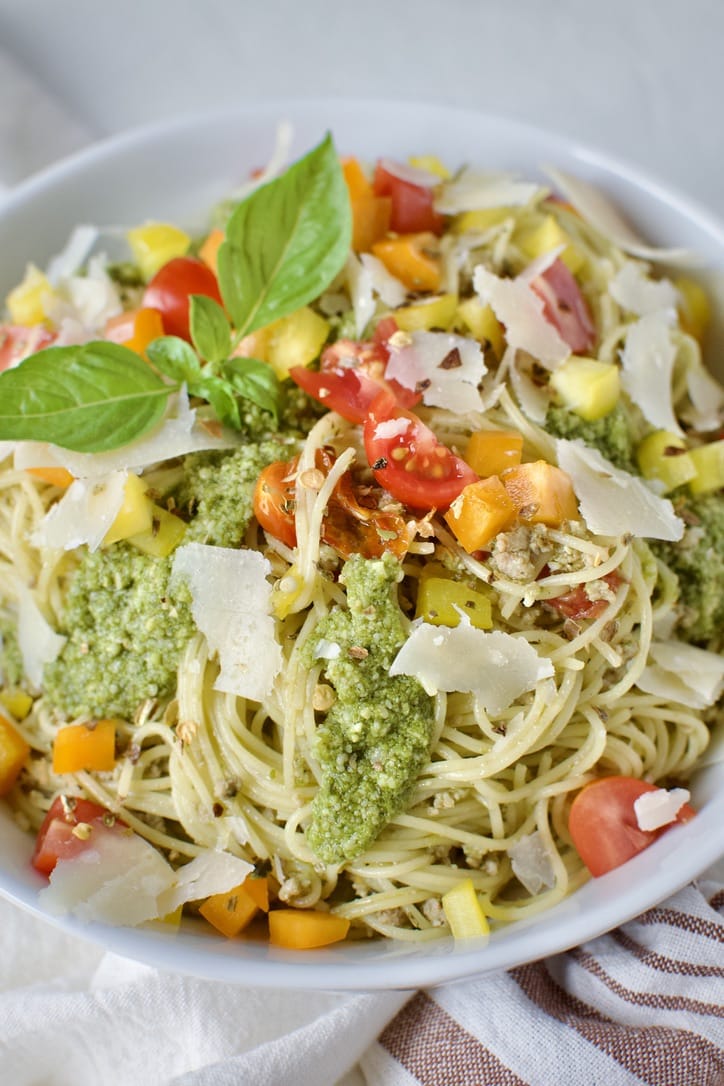 Of course, I have given it a little bit of a modern update, but this recipe turned out exactly as I wanted it to. Tons of flavor and something I'd still happily eat for dinner any night of the week.
Jump to:
Ingredients
This is a super budget-friendly meal that only requires a handful of ingredients. And it's a great way to use up some of my Basil Pesto that I usually have in the freezer.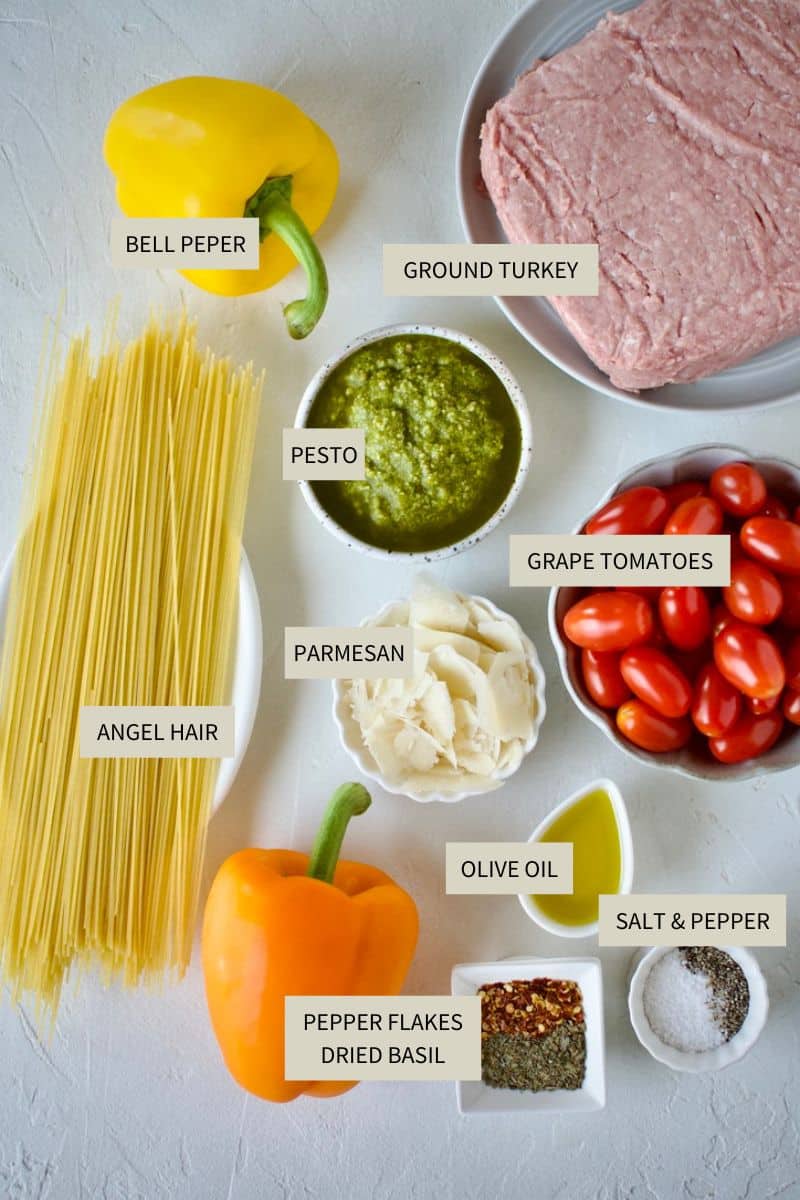 I added the veggies for a little brightness, but if you have family or kids that don't love them, you could keep it basic with just the meat, pasta, pesto, and seasonings.
Use the JUMP TO RECIPE button at the top of the post, or scroll to the bottom of the post to see the full recipe card with ingredient measurements and instructions.
Method
In a large pot, brown the ground meat, and then drain off any liquid that accumulates and add in the veggies and cook them into the meat.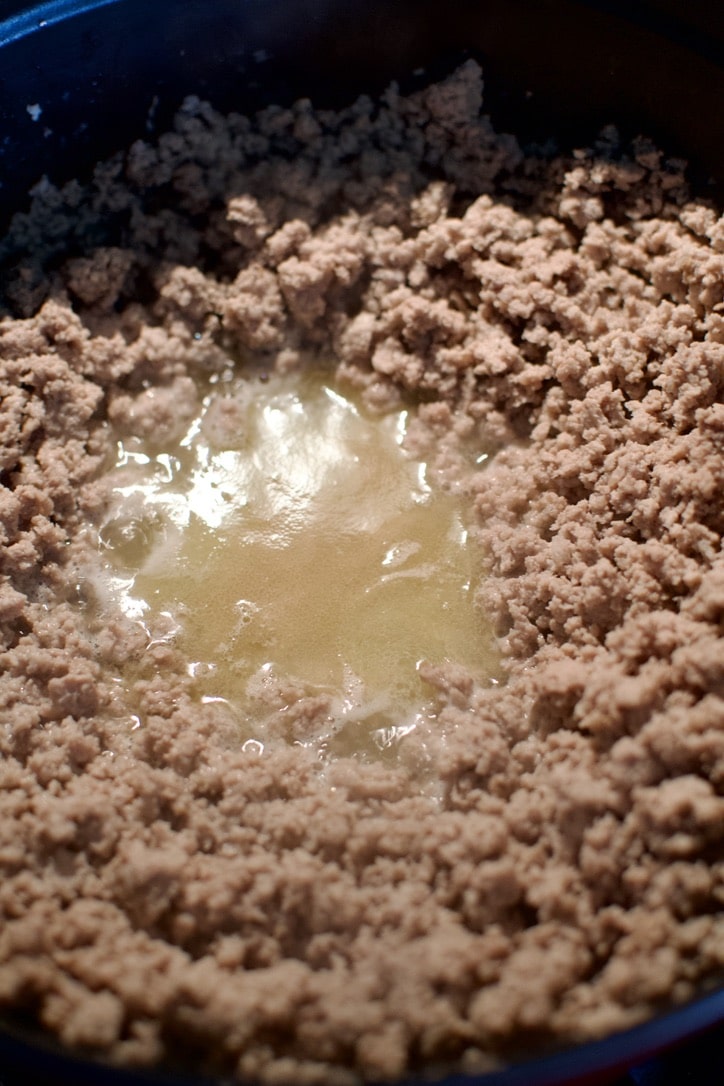 Once those are in, season everything and add in the pesto. Stir it all together and toss in the cooked pasta and a little bit of the pasta water. The greatness of this recipe is it all comes together in a matter of minutes in one pot.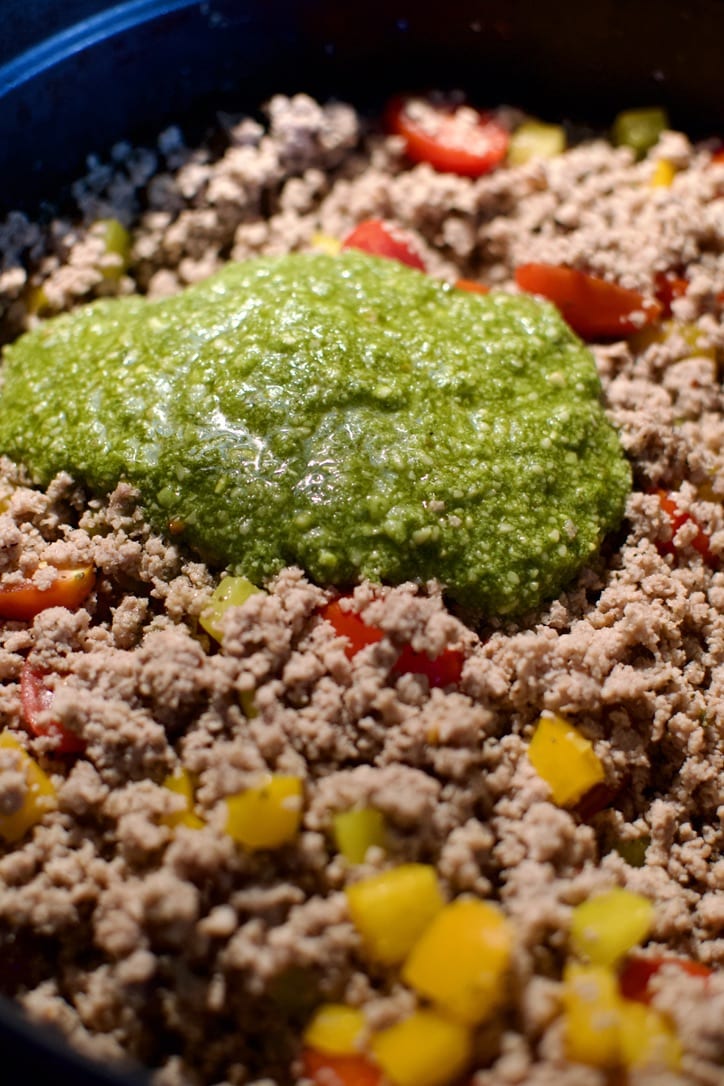 Serve in large pasta bowls, topped with some shaved parmesan, a little more pesto if you like, and some crushed pepper flakes.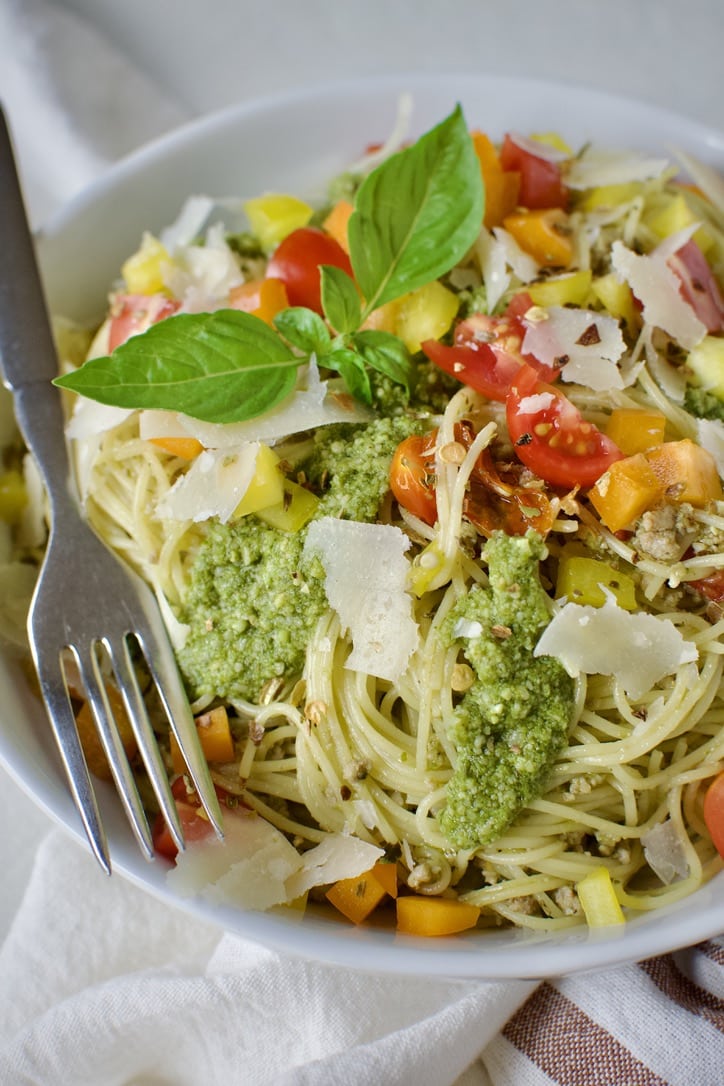 Notes & Tips
The key to making this recipe in minutes is starting with two pots on the stove. Begin there with a pot of water and bring it to a boil for the pasta.
Then just as the water begins to boil, start browning the meat. Then after the meat is brown, add the pasta to the water and it will be done just as everything is cooked, then just toss the pasta into the meat pot. And dinner is ready to eat!
To make quick, easy work of halving grape tomatoes, put them between two storage container tops and with a serrated knife cut many in half at once. Done in seconds.
Substitutions
In place of the ground turkey, you could also use chicken, or even Italian sausage if you'd like.
I LOVE fine angel hair pasta, but you could really use any kind of pasta you like. Or even just straight-up spaghetti.
Of course, if you have fresh herbs available, use them. I add some dry basil in the recipe for an extra punch of flavor, but you could always use fresh!
I like to use contrasting colored bell peppers, but really any color will work here. They just bring a nice fresh crunch to the soft pasta, so I suggest using them no matter what.
And as far as the shaved parmesan goes, I just like it for looks, but you could swap it for grated or shredded. Just add some to the top for extra flavor, you'll love it.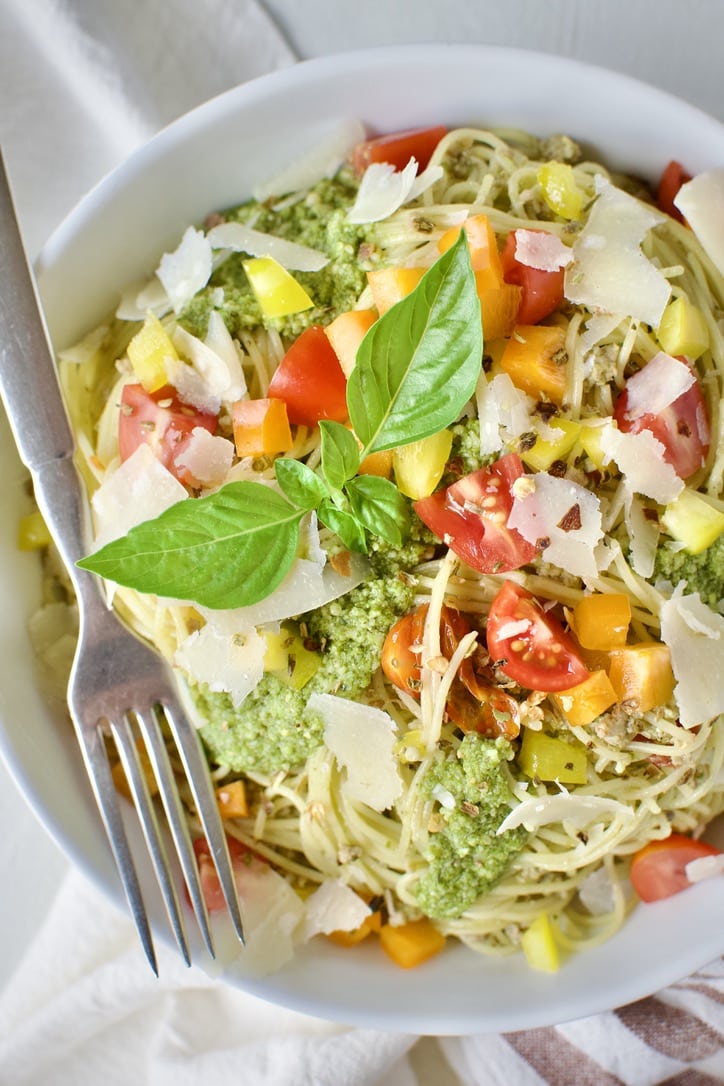 Did you make this recipe? Let me know by leaving a review or comment! And be sure to sign up for my newsletter, and follow along on Instagram, Pinterest, and Facebook!