This super simple homemade Horseradish Cream Sauce has such good flavor, and pairs perfectly with roast beef, especially sandwiches. It takes less than 5 minutes to whip up and it will be your new favorite condiment.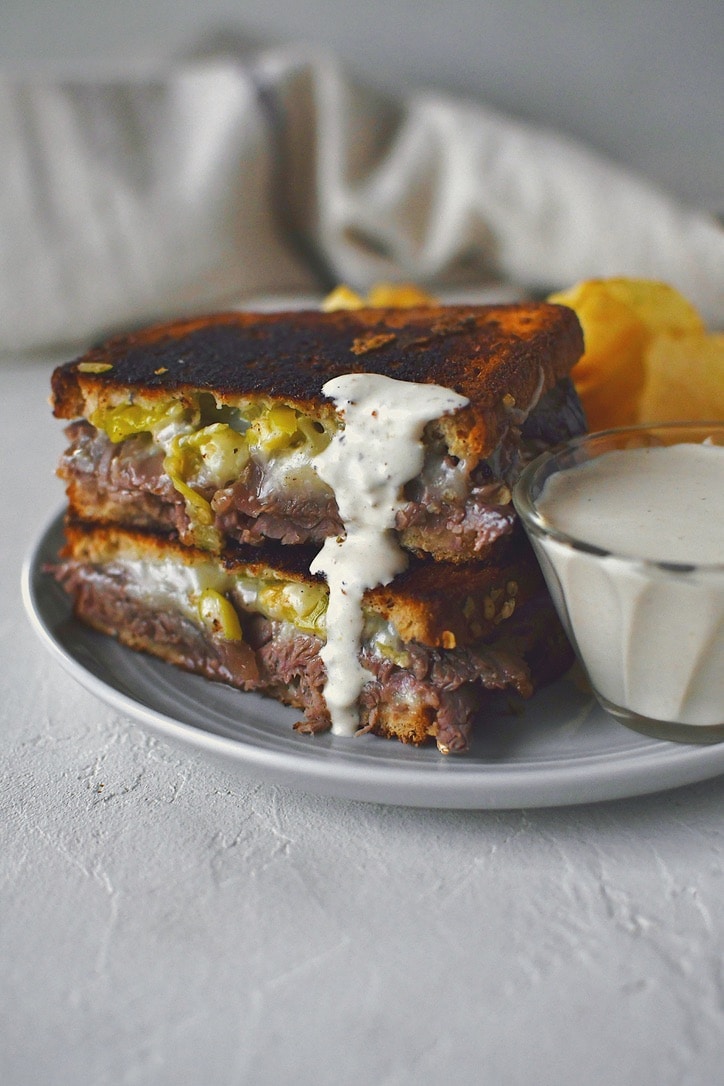 Much like the sandwich you see above, it's just a white cheddar grilled cheese with my homemade roast beef and some banana peppers, dipped in this horseradish cream sauce. It is out of this world delicious, maybe the best sandwich I have ever made!
Jump to:
Ingredients
The ingredients you need for this homemade creamy horseradish sauce are simple things that are probably already in your fridge.
I like to be a little different than most recipes you might find. The mayo brings a richer mouth feel to the sauce, and if you are pairing it with beef, which is its best companion, the red wine vinegar really rounds everything out beautifully.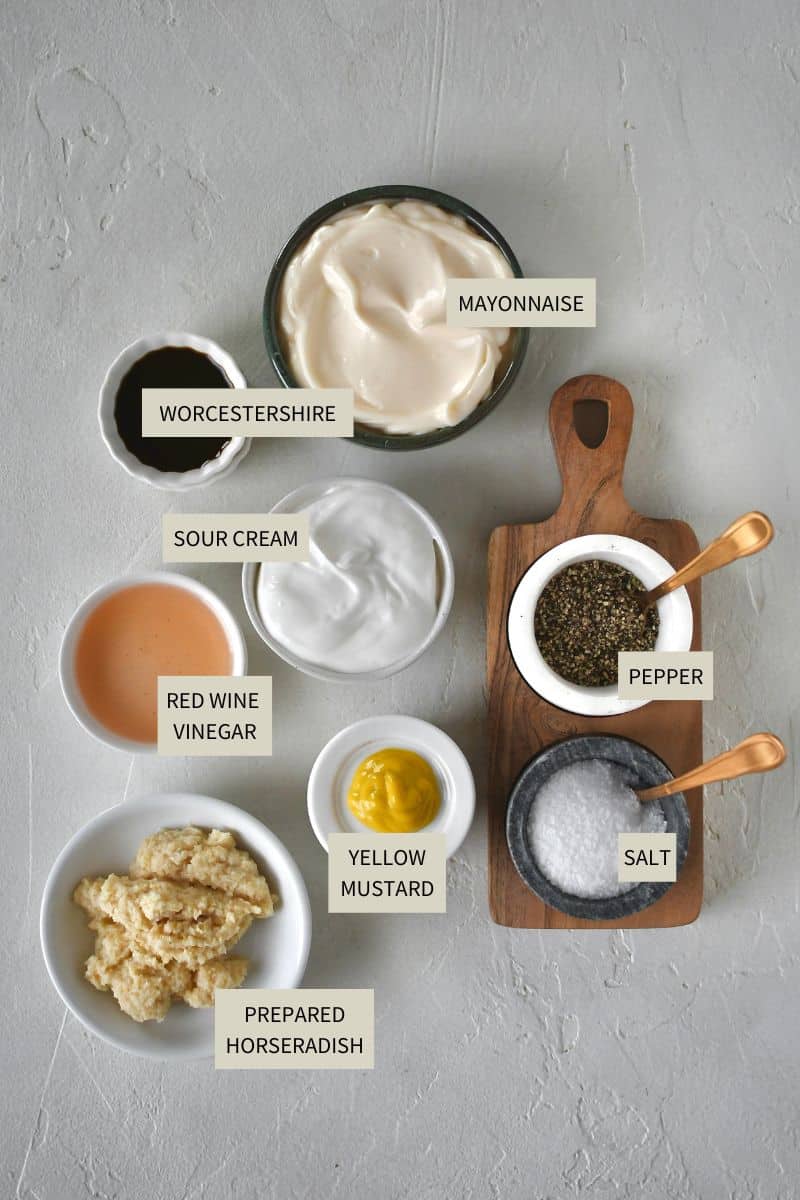 I also believe that all horseradish sauces should have Worcestershire sauce, it has such a complex flavor that mellows the horseradish. And of course, the sour cream helps with that too.
Use the JUMP TO RECIPE button at the top of the post, or scroll to the bottom of the post to see the full recipe card with ingredient measurements and instructions.
Method
To make this horseradish cream sauce, place all the ingredients into a bowl and stir them all together to combine. Add some salt and pepper, stir it in, and taste and adjust the seasoning to your liking. If you like a more spicy sauce add more horseradish, if you'd like to mellow it a bit, add a tablespoon more mayo or sour cream.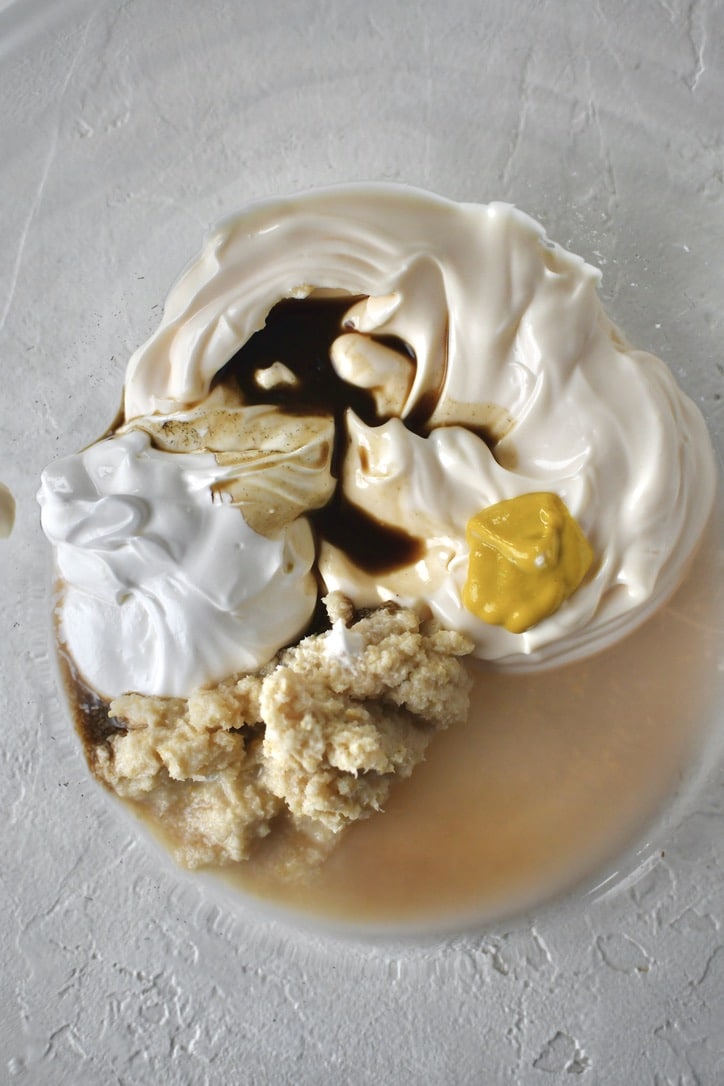 When you have adjusted the sauce to your liking, it can be kept in the fridge for up to 2 weeks to use any time you like or used immediately with a roast or on sandwiches.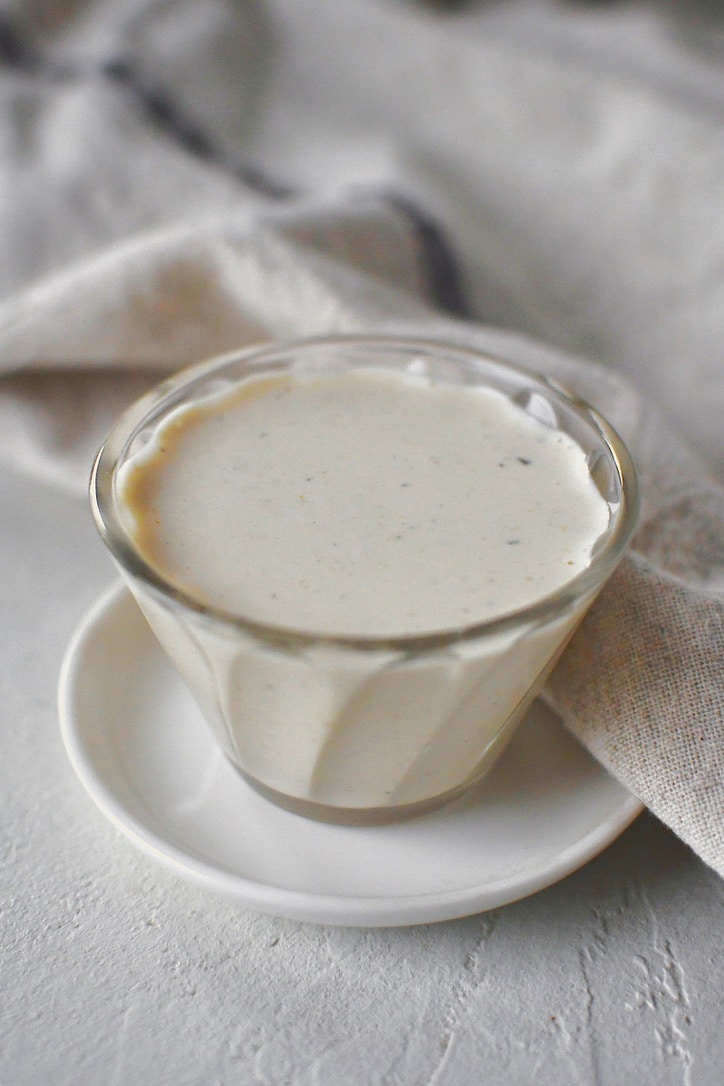 And as I mentioned earlier, I love this sauce with sandwiches, and this roast beef grilled cheese was so dang good with it slathered on one side and dipped in. I couldn't get enough of this tasty sauce!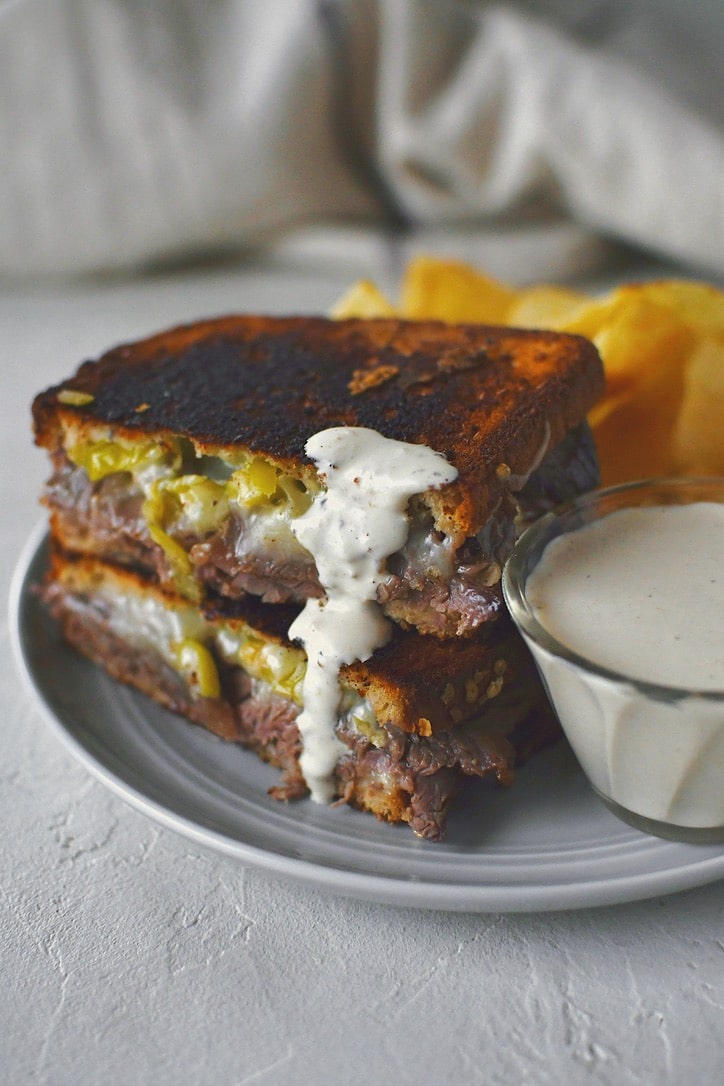 Notes & Tips
Horseradish Sauce is made of what? Prepared horseradish is a deli condiment made from grated horseradish root. It's a spicy vegetable from the mustard family. It is then mixed with vinegar and salt and that is what you find in supermarkets as Prepared Horseradish. It is made into a Creamy Horseradish Sauce when it's mixed with a creamy element such as heavy cream, sour cream, or mayonnaise.
If you would like to use freshly grated horseradish to make this sauce, grate it very finely. Then immediately add 3 tablespoons of white vinegar per cup. This mellows it if you prefer a more mild flavor. If you like it HOT, add it straight in and add more or less sour cream to achieve your desired heat level.
To grate it fresh, use the same tools you would use to grate ginger. It is best done on a Microplane or ginger/garlic grater.
Pair this sauce with beef or pork roasts, steak, or use it to make roast beef deli sandwiches. I even know people who like to add some to coleslaw for a bit more kick. I even sometimes drop some in my hummus for some extra punch.
Substitutions
If you'd prefer, the sauce can be completely made with sour cream only. But I enjoy the richness the mayo brings. The fat also helps cut the harshness of the horseradish too.
I usually use prepared horseradish from a jar because it is easy to keep around. And so I can whip this sauce up at a moment's notice. But if you prefer to use fresh horseradish, and if you find it easily, feel free to use it. Just note that it is typically twice as spicy as the stuff from a jar.
I like to use red wine vinegar because I am usually pairing this sauce with beef. And red wine goes perfectly with beef. You could also use apple cider vinegar, or white balsamic.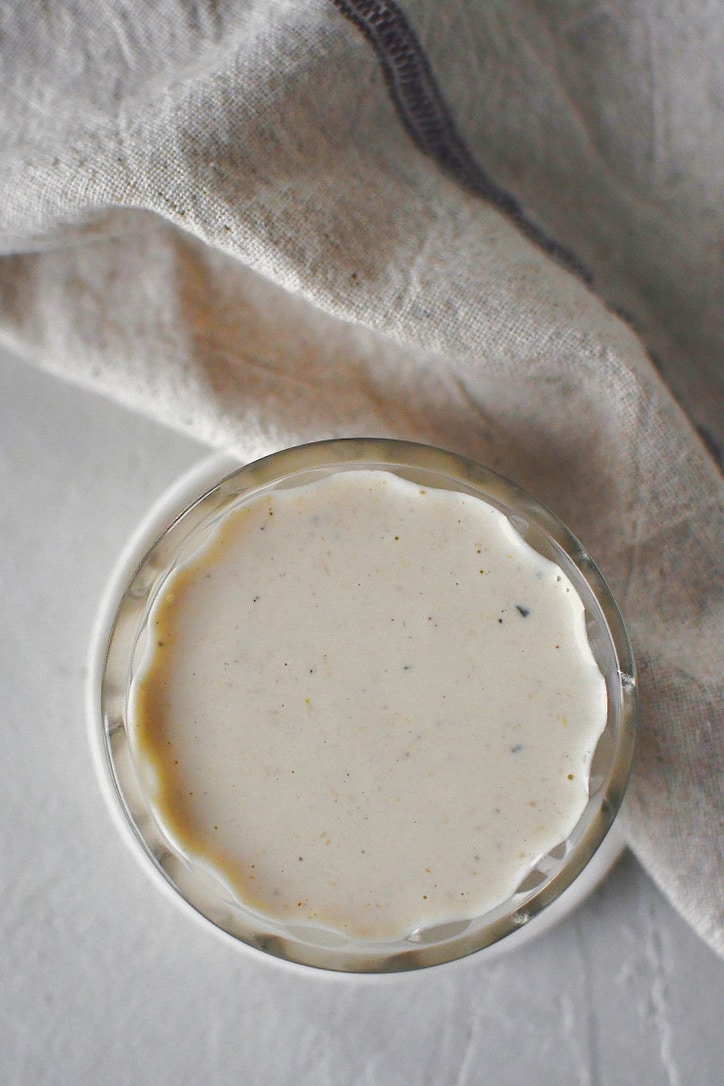 Did you make this recipe? Let me know by leaving a review or comment! And be sure to sign up for my newsletter, and follow along on Instagram, Pinterest, and Facebook!