This Creamy Jalapeño Dip recipe brings one of my family's favorite restaurant condiments to life at home. Dipping a warm tortilla into a vat of this delicious dip is just THE BEST! I think almost all of my family members would agree that they would bathe in this sauce if it was socially acceptable.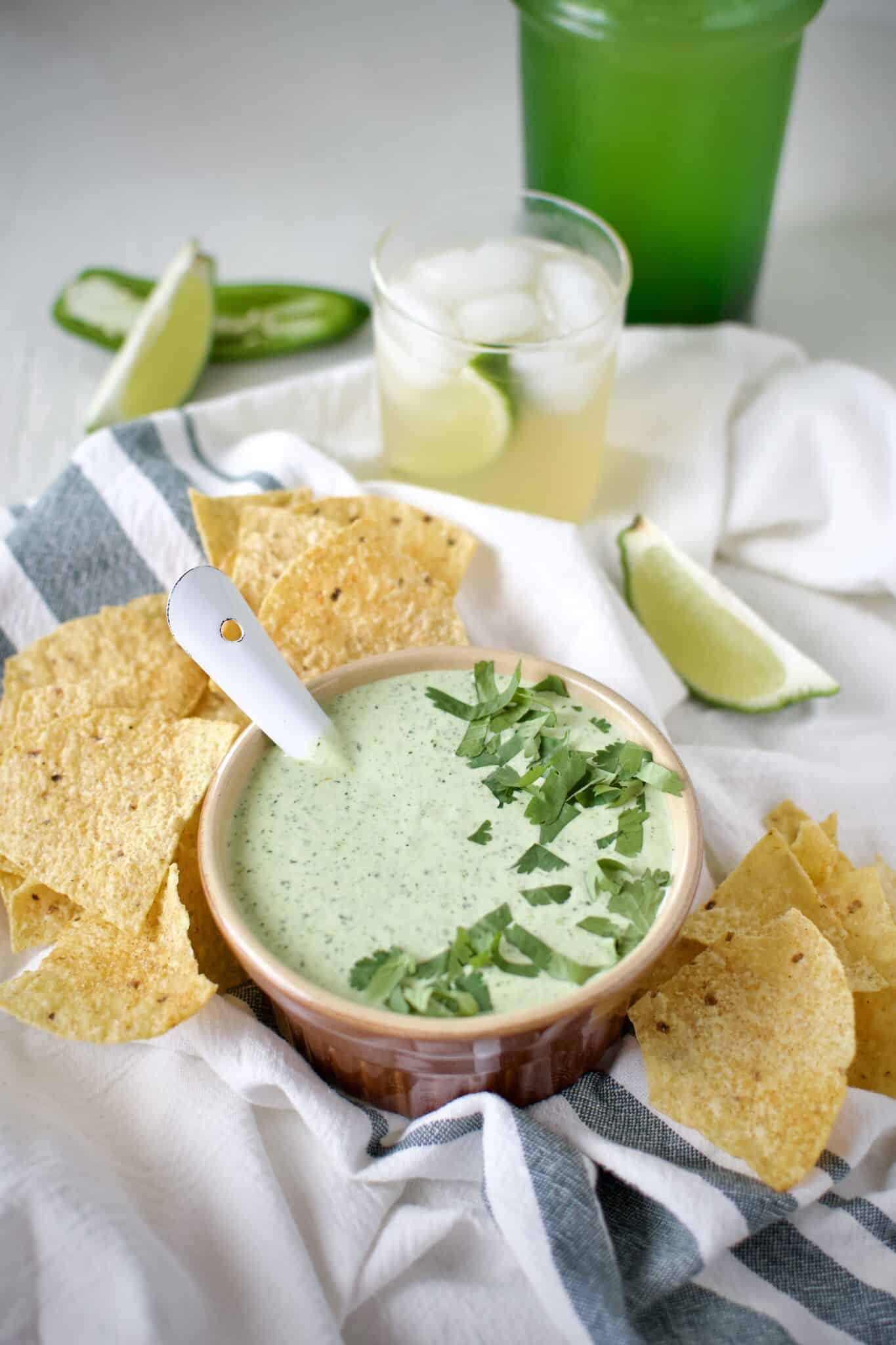 Have I convinced you that it's AMAZINGLY delicious yet?
Jump to:
Ingredients
The list of ingredients for this recipe is short and sweet. A couple of spicy elements, some tangy ones, and a little salt to round everything out.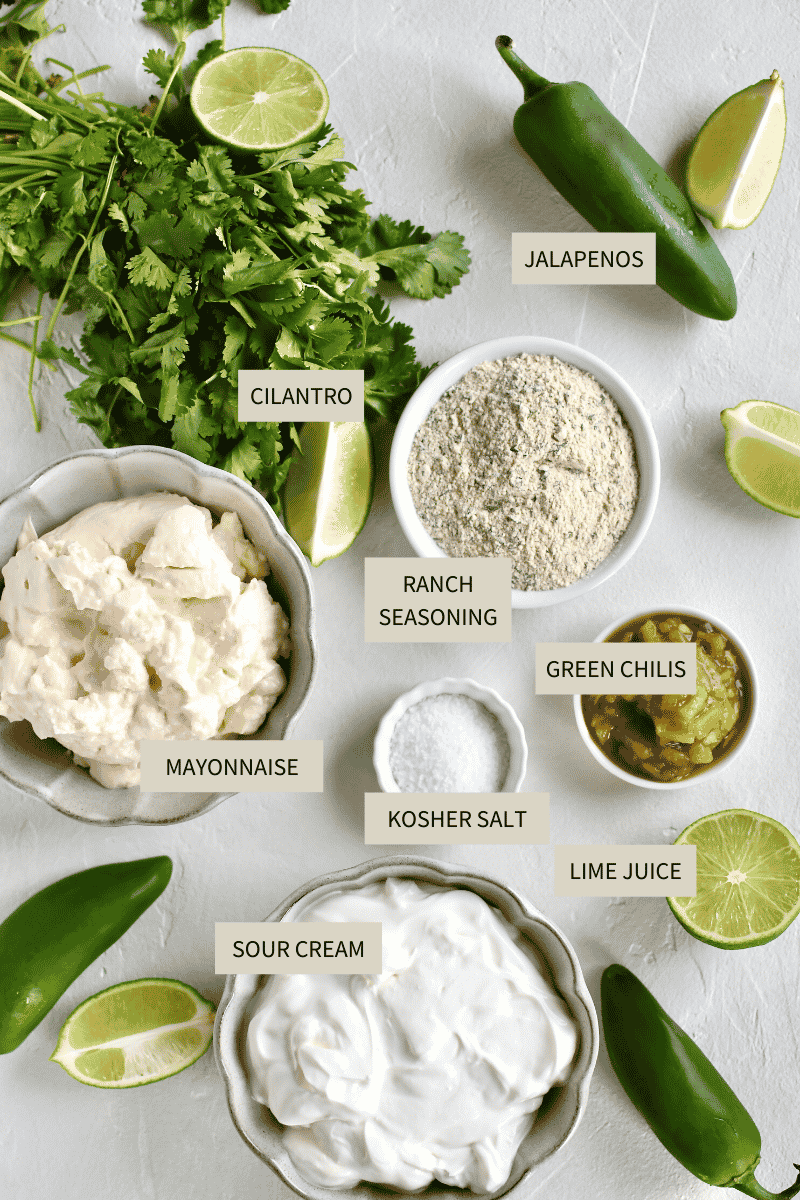 At its heart, this recipe really is a Jalapeno Ranch Dressing, but when put on the table with a Mexican Fiesta, it becomes a chip dip, taco dousing dip, you'll just want to drink!
Haha! OK, I think I am starting to sound a little crazy, but like, I really like this dip!
Use the JUMP TO RECIPE button at the top of the post, or scroll to the bottom of the post to see the full recipe card with ingredient measurements and instructions.
Method
It really couldn't be any easier to whip this dip up. Throw ALL the ingredients into a blender or food processor and whiz it together. It takes like 2 minutes to whip it up and then wash the dishes. It's literally that fast!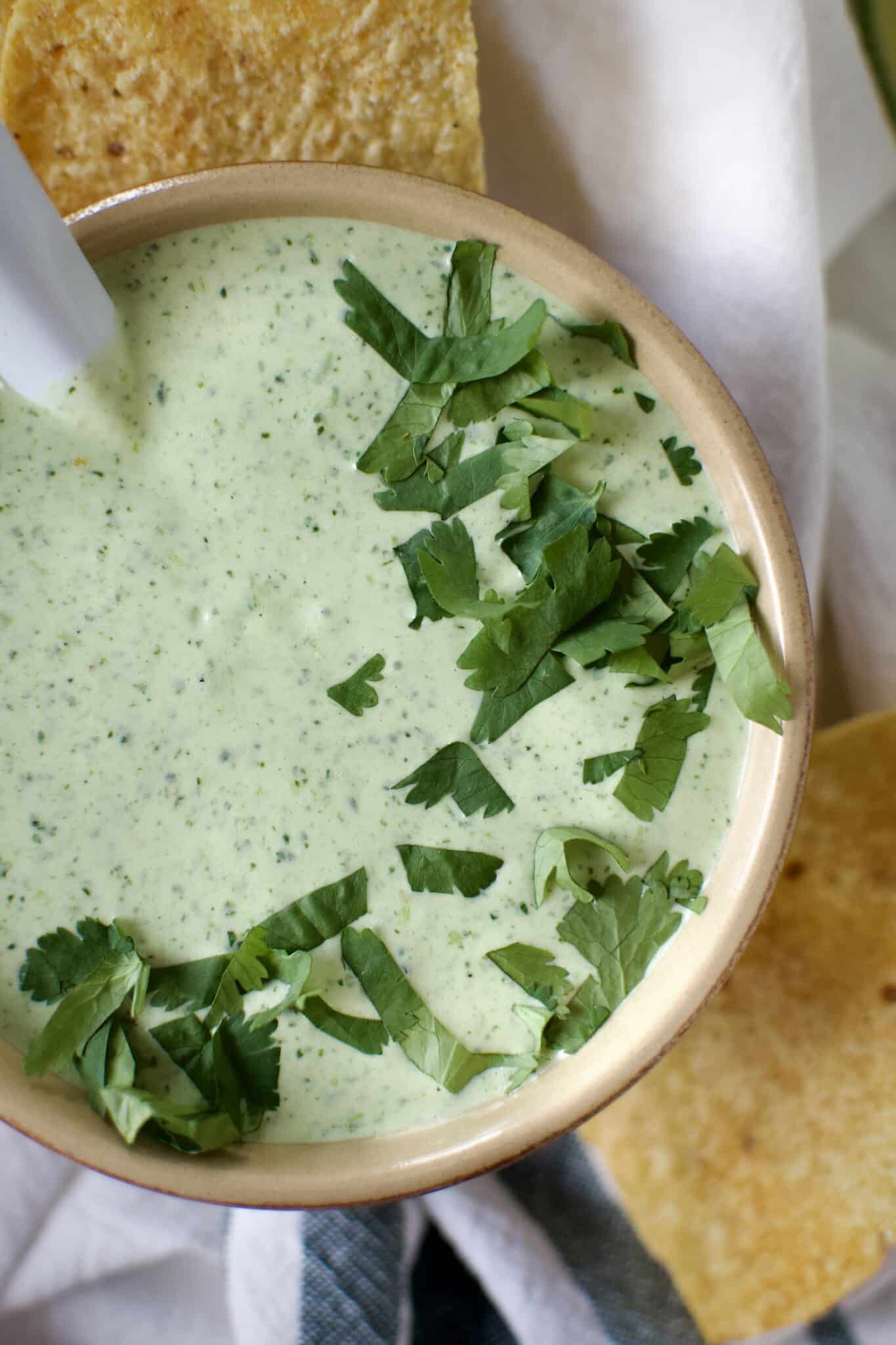 Notes & Tips
This Creamy Jalapeño Dip holds up really well for about a week in the fridge. The recipe makes a healthy little batch, so be ready to slather it on everything. Cut it in half if you just want enough for 1 dinner.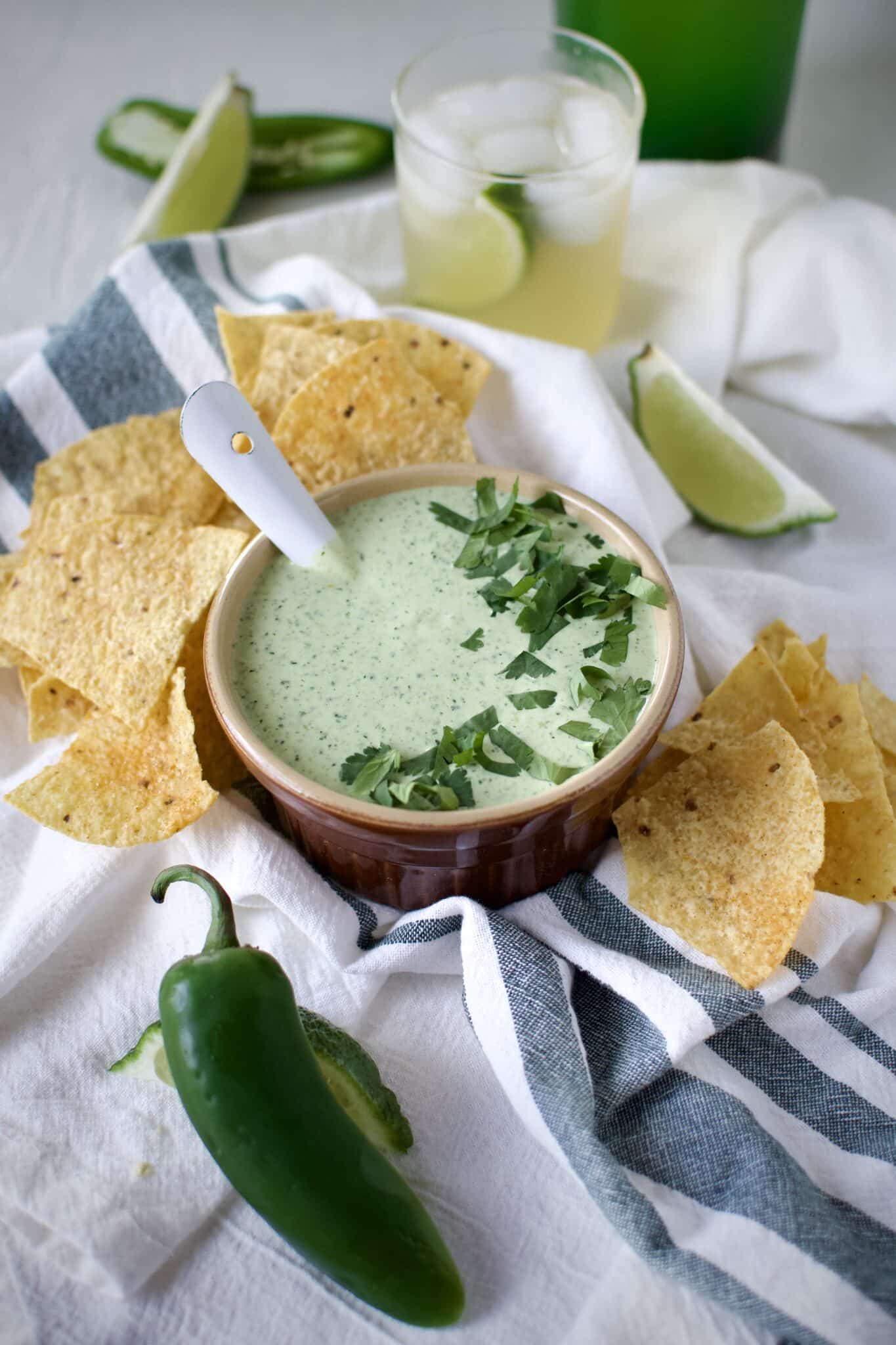 Substitutions
You could swap the mayo or the sour cream for full-fat Greek yogurt if needed. It may have a little more tang if you do this, adjust the lime juice if/as needed.
I like to use diced green chilis and fresh jalapenos. You could easily use all fresh jalapenos only, or all pickled jalapenos only if you are in a pinch.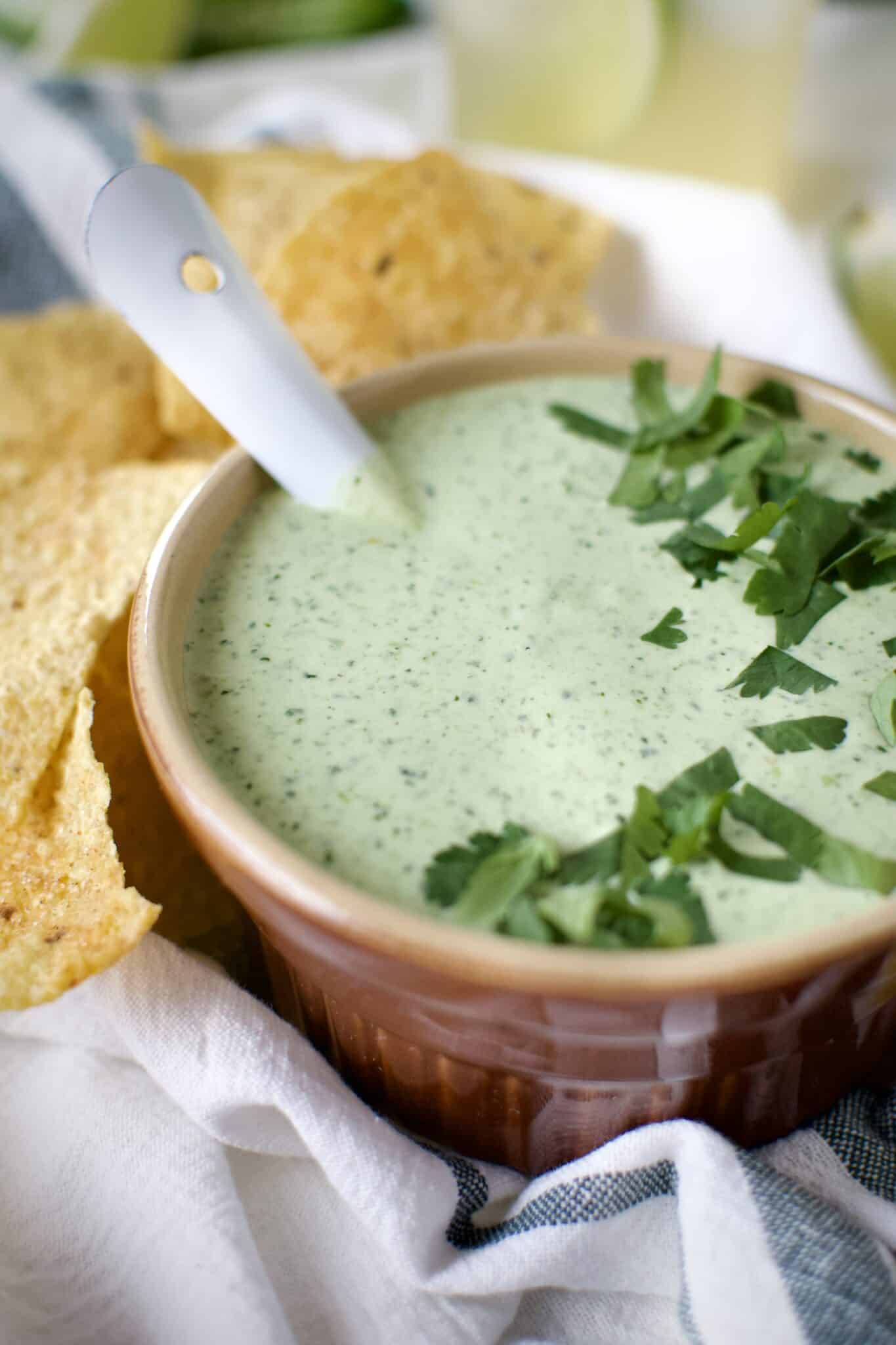 Did you make this recipe? Let me know by leaving a review or comment! And be sure to sign up for my newsletter, and follow along on Instagram, Pinterest, and Facebook!