This Soy Sauce Pumpkin Seeds recipe was shared with me when I visited some friends in Gig Harbor, Washington. I wanted to roast a whole pumpkin for some recipes I was working on and Kristi shared this unique way of roasting pumpkin seeds that her mom always used. I loved it and learned to do it with her and she gave me the blessing to share it with you here.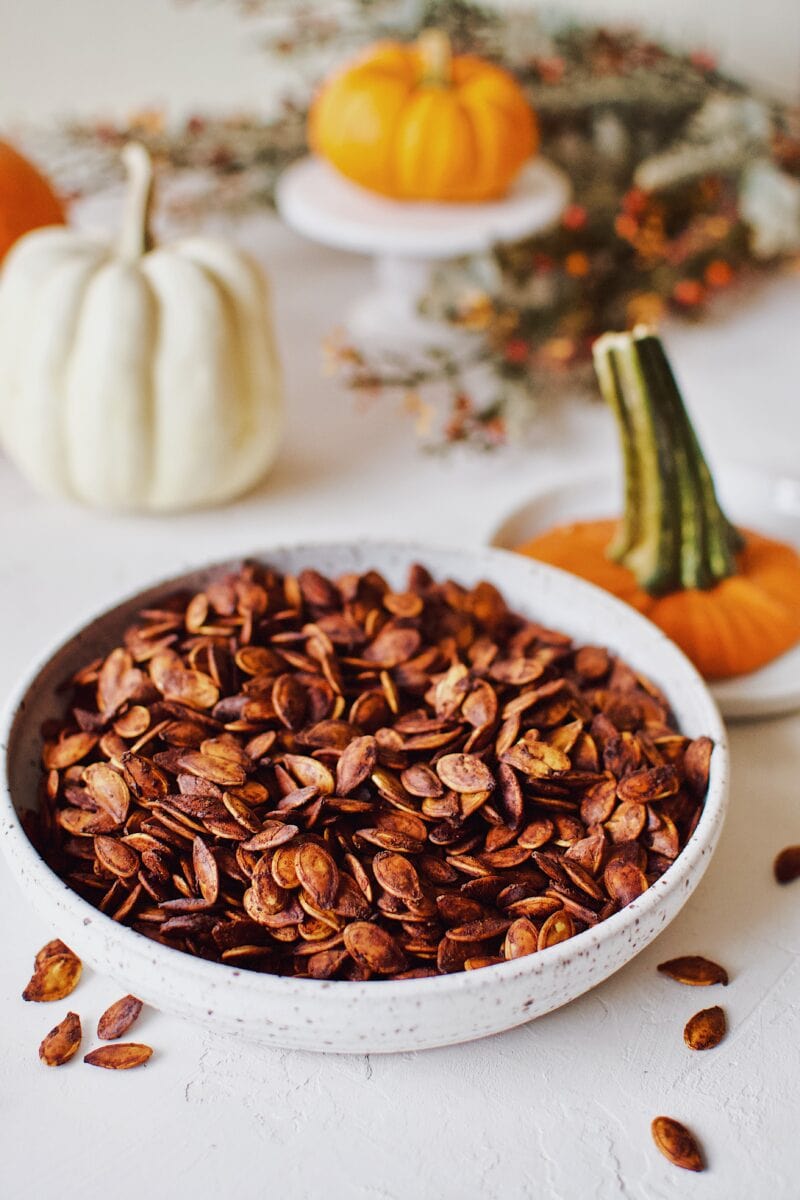 The process is simple but the flavor is HUGE! I was so impressed. I love when the simplest ingredients provide the biggest impact.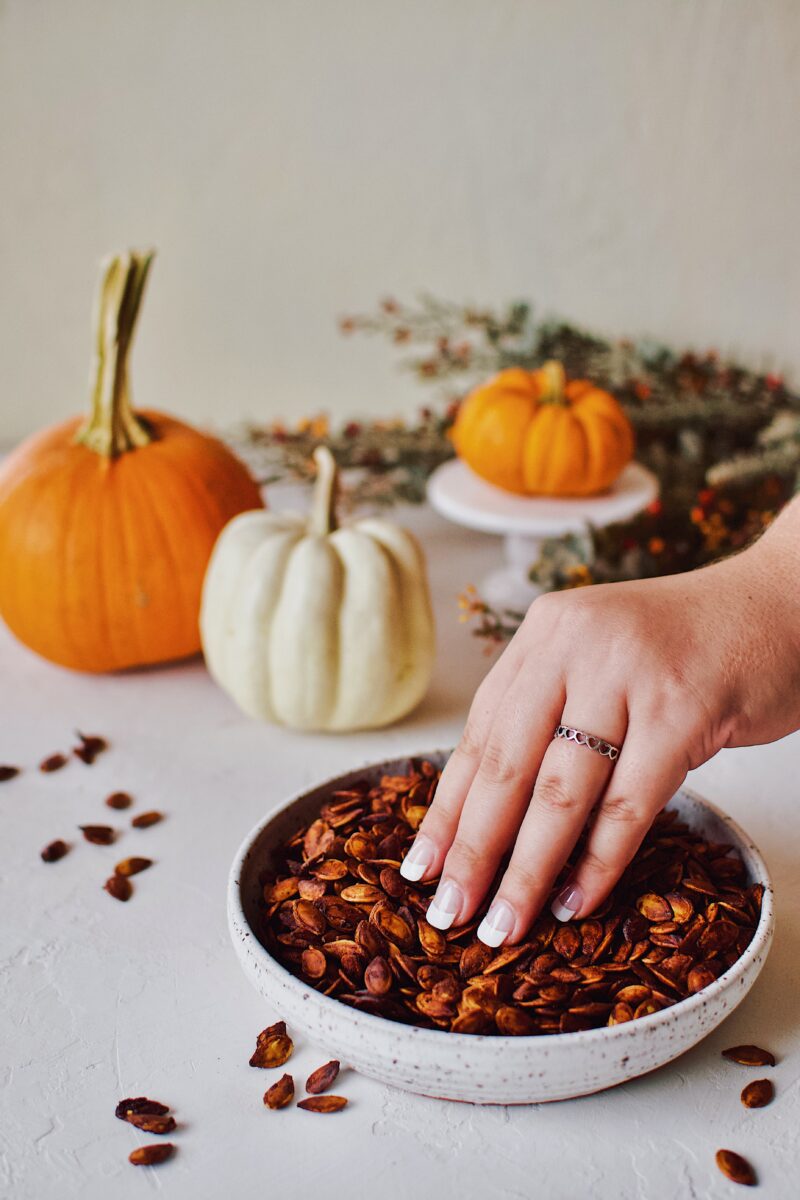 Cleaning your pumpkin seeds
Scoop the seeds out of the pumpkin and place them in a bowl of water to help remove the membrane.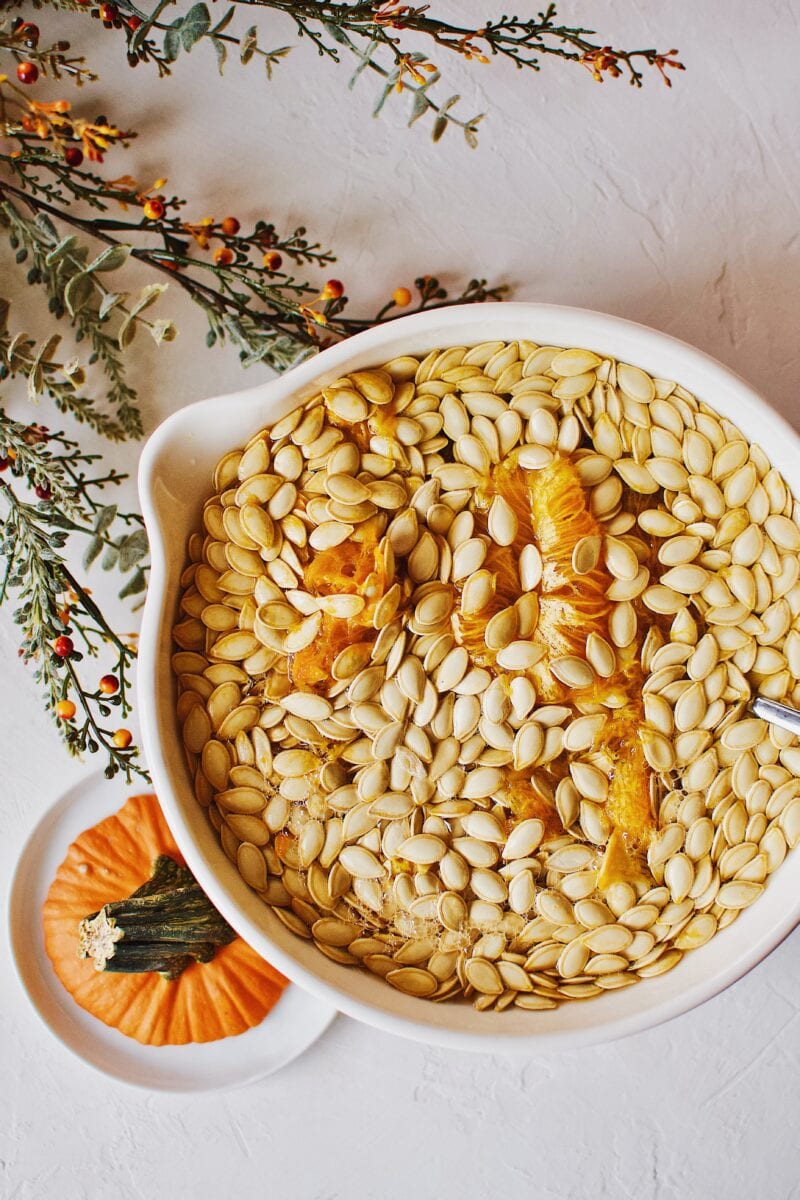 Press the seeds away from the pulp of the pumpkin and rinse them until they are clean.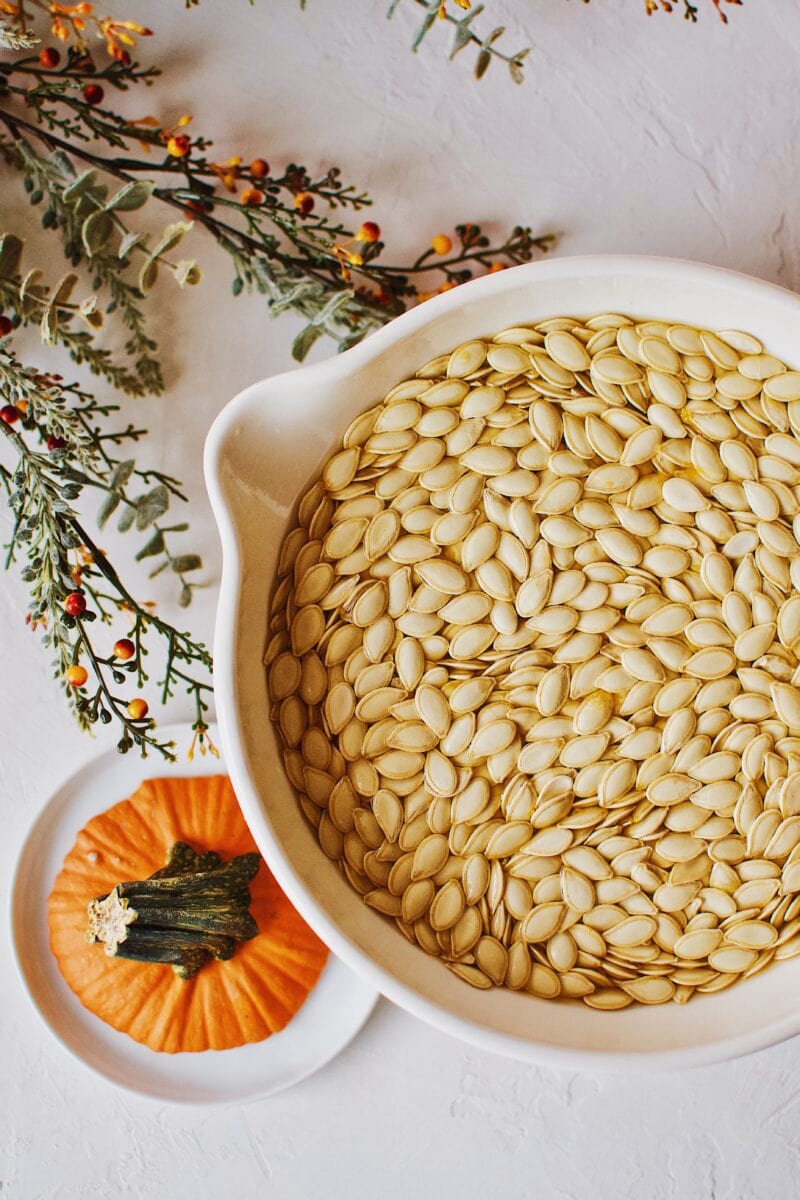 Soak the cleaned pumpkin seeds in just enough soy sauce to cover them. Do this by simply placing them in a bowl and dousing them with soy. This will vary slightly by how big your pumpkin was, but I was cooking two small pie pumpkins and we used about ¾ cup of soy sauce.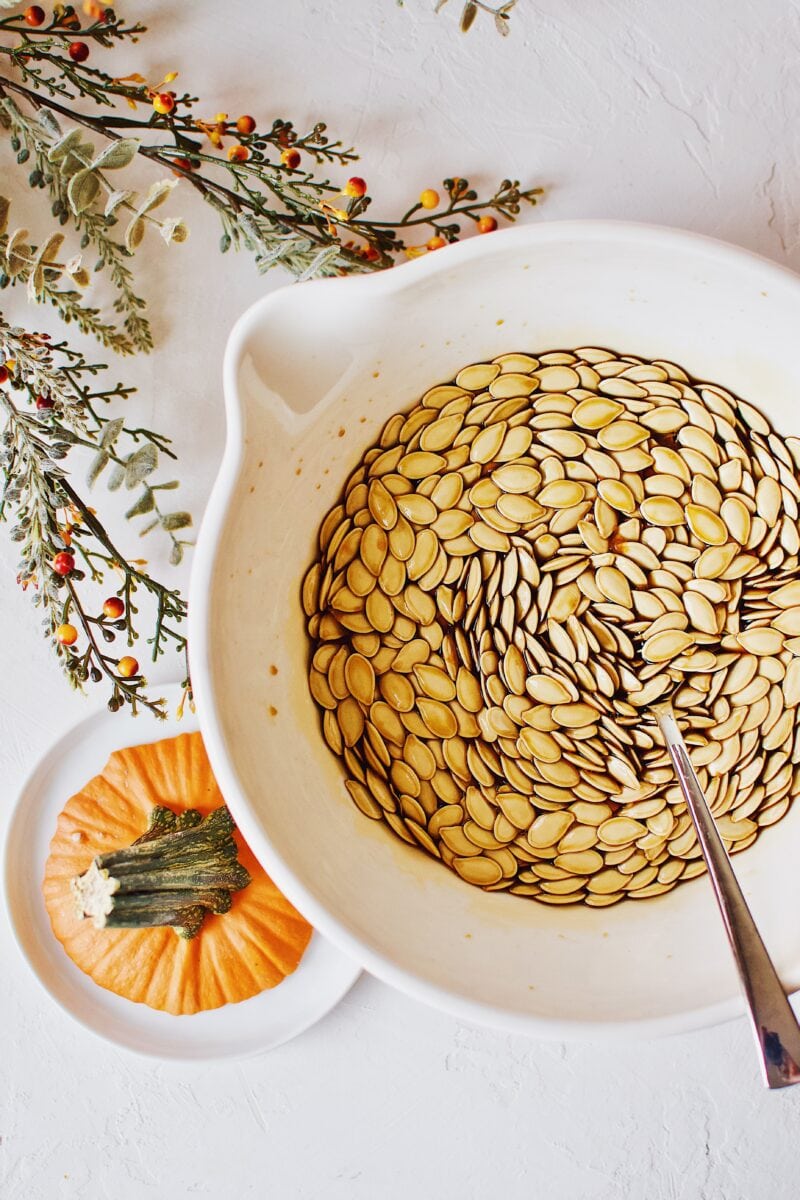 You can let the seeds soak up to overnight, but at a minimum soak them for 30 minutes. Then toss them on a sheet pan, liquid and all, and roast at 350 for about 35-45 minutes.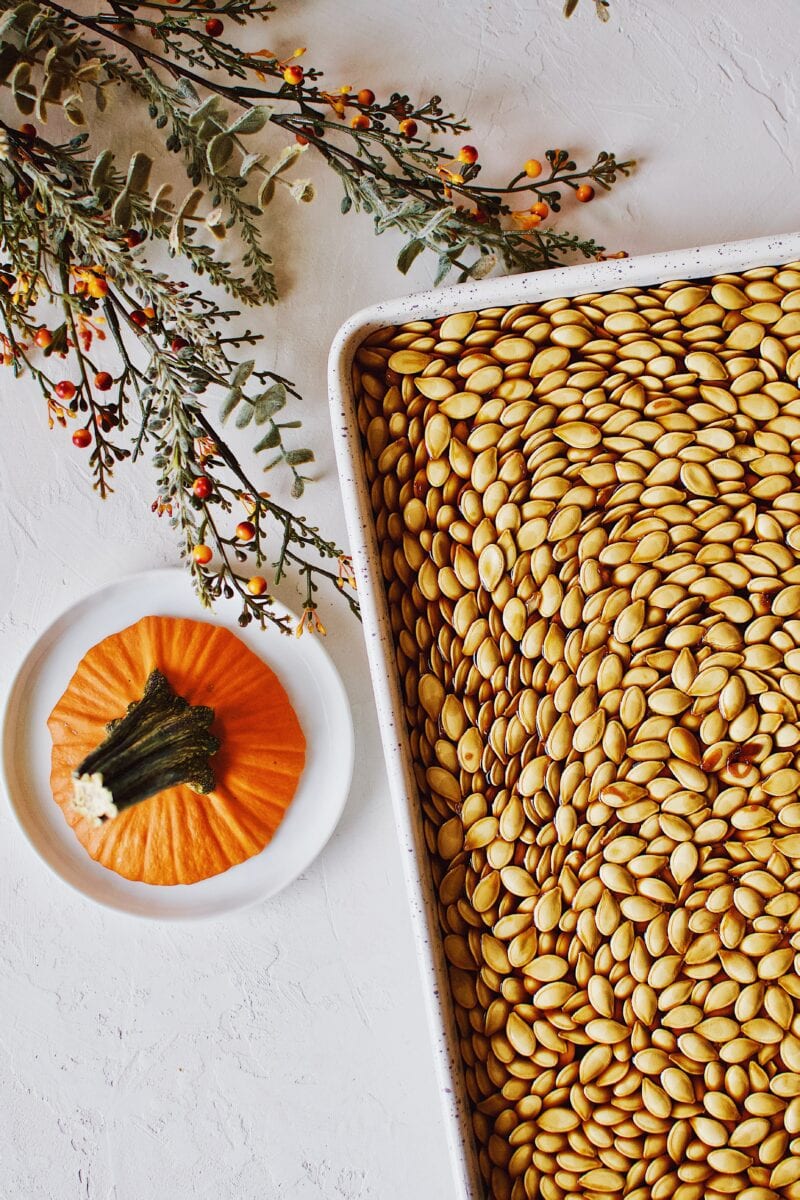 Stir the seeds every 10-15 minutes to prevent burning and to know when they are done. If they are still glossy, they arent done yet.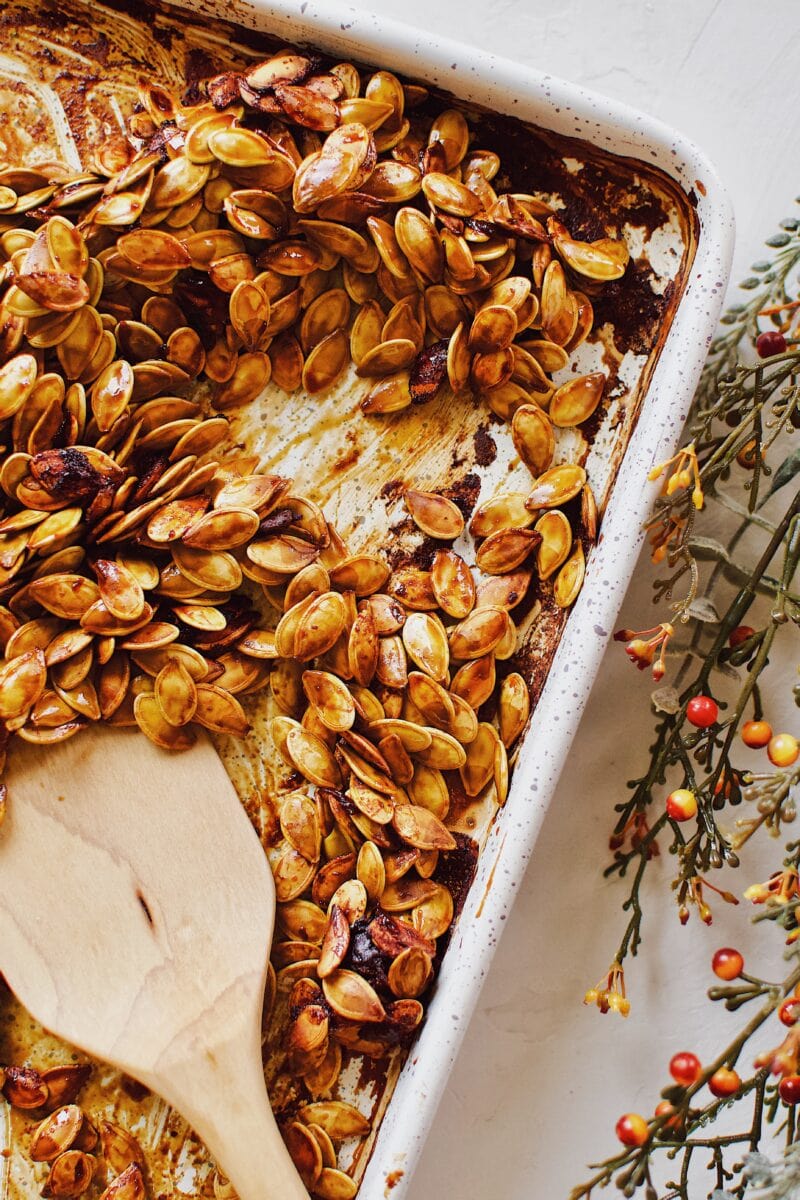 They are done when all the liquid has evaporated, leaving behind a crips seed and a dry coating of soy sauce.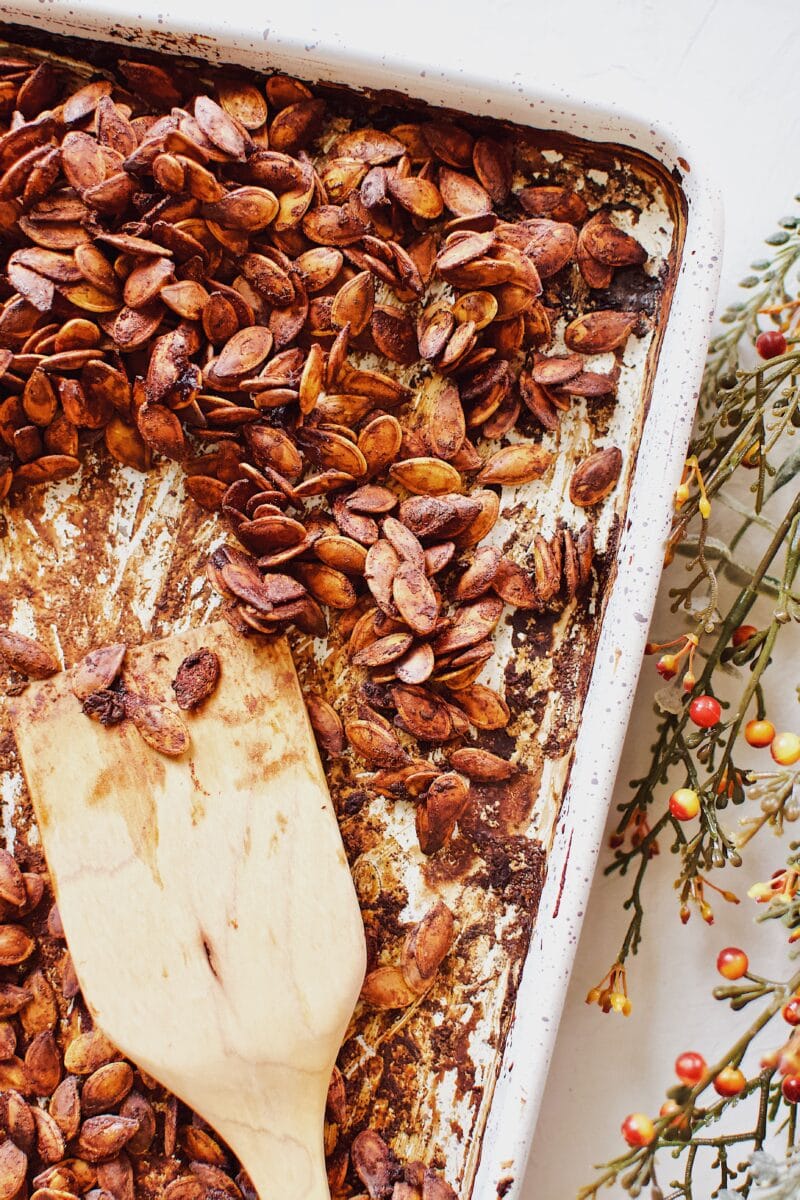 You know they are done when all the seeds move freely on the pan and you don't see any visible shine on them. The roasted pumpkin seeds can be stored at room temperature in a covered dish for up to a week. If they get tacky at all, that's if they last that long, you can re-toast them for 5 minutes in the oven to bring the crunch back.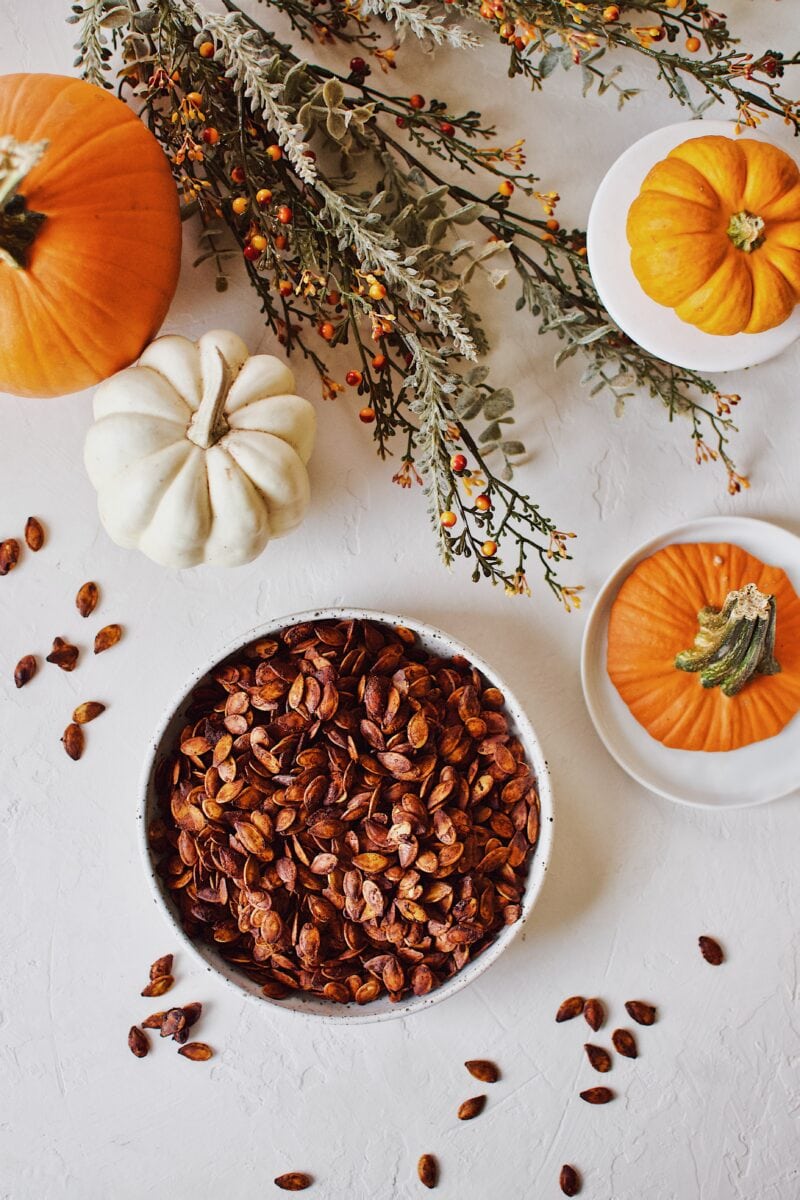 More Pumpkin Goodies
For more pumpkin goodness take a look at the pumpkin section of my blog. You will find recipes there like my delicious Pumpkin Chili, and my OUTSTANDING Pumpkin Spiced Iced Chai Latte, featuring my famous Pumpkin Milk. But dig deep and get my Perfect Pumpkin Cheesecake recipe, it is perfect for Thanksgiving dinner, and way better than pumpkin pie!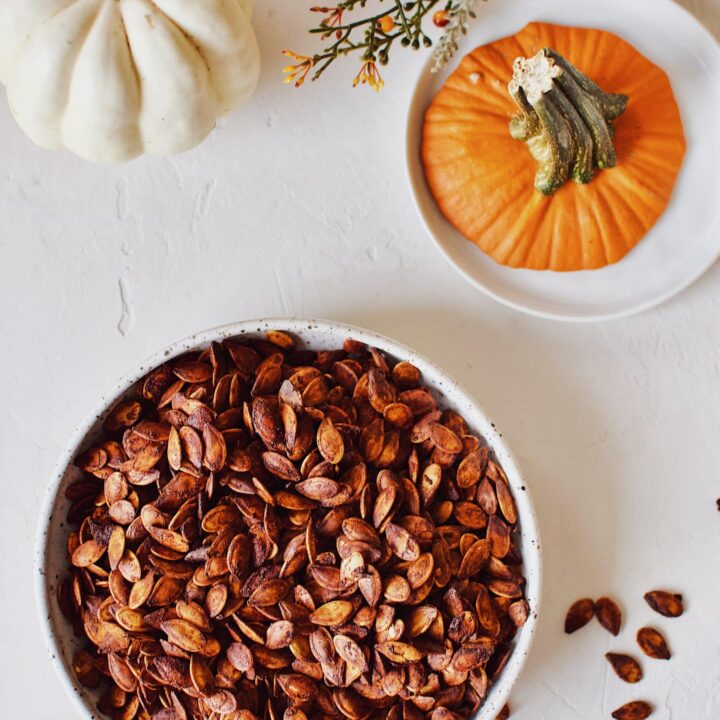 Soy Sauce Roasted Pumpkin Seeds
This recipe will vary based on how big your pumpkin is and how many seeds you have to roast. They will probably turn out a little different every time that you make them but that is half the fun. Experiment with it and enjoy it. You could even add a couple of cracks of black pepper or a shake of roasted garlic powder if you want to take them up another notch or two!
Instructions
After you have removed the pumpkin seeds from your pumpkin, clean them and remove all of the pumpkin membrane from the seeds. Transfer them to a sheet pan lined with paper towels or a clean kitchen towel and allow them to dry or pat them dry.
In a large measuring cup or medium sized bowl, add the pumpkin seeds and enough soy sauce to fill the cup half way. The amount of soy sauce the you use will vary by the amount of pumpkin seeds that you have to roast. Stir the seeds and the soy together and allow them to sit for at least 30 minutes stirring occasionally. You can let them soak up to overnight if you want a more robust flavor.
Preheat your oven to 375 degrees and roast them until all of the soy sauce has reduced and coated the seeds evenly. This will take about 35-45 minutes. Be sure to give the seeds a stir every 8 minutes or so.
You will know the seeds are done when there is no more shine on the seed and they are no longer tacky. They should be dry and the soy sauce coated on them.
Nutrition Information:
Serving Size:

1 grams
Amount Per Serving:
Unsaturated Fat:

0g
Thanks to my friend Kristi Thigpen of Gig Harbor, Washington for sharing this recipe with me and allowing me to post it here. Her mother Jayne created lasting impact on her that is being emulated to this day through Kristi. I can see that she had an adventurous spirit that focused on her family by the way Kristi lives today, and I cherish every moment of it that I can soak up.
If you make this recipe, please let me know by leaving a review at the bottom of this page!
And make sure to sign up for my newsletter and follow along on Instagram, Pinterest, and Facebook for more KendellKreations!
MY LATEST RECIPES!
Get my NEW e-Cookbook here!! ⬇️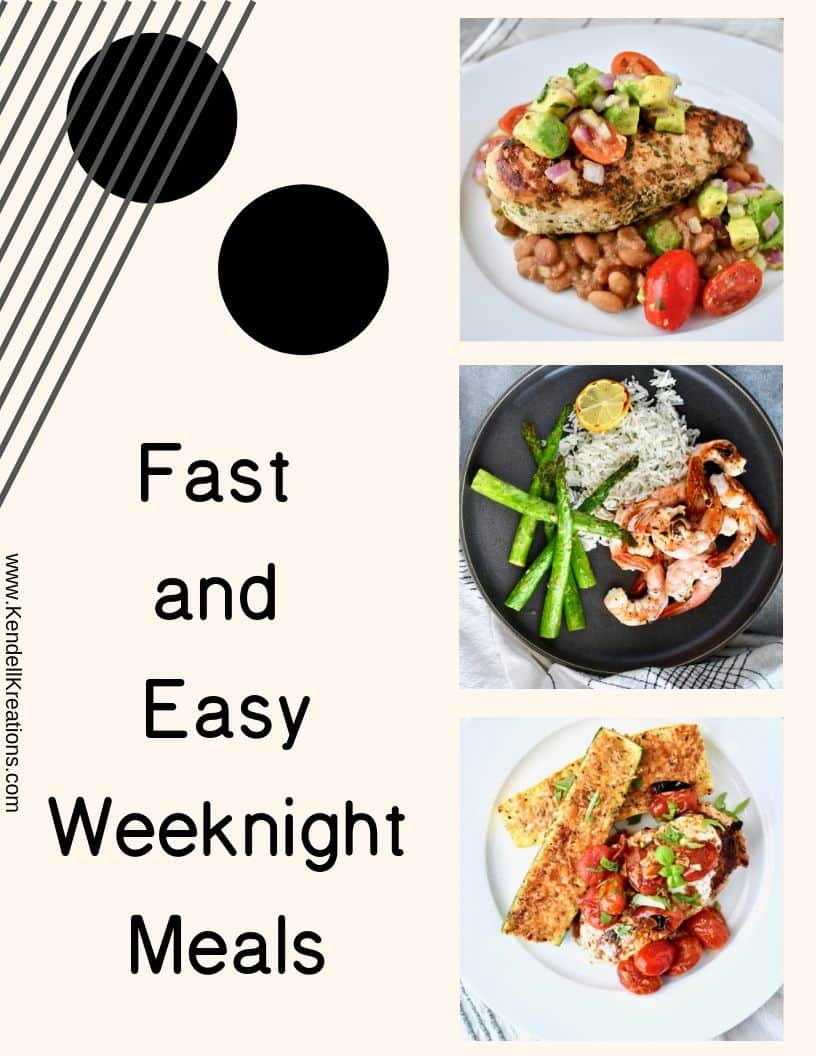 MY FAVORITE KITCHEN TOOLS!
Here are a few links to some of my favorite kitchen tools! You get a car, YOu get a car, YOU ALL GET A CAR…in my best Oprah voice
These Rösle Silicone Tongs are a little pricey but they will last you the rest of your life and are the softest in your hand. This is important for someone like m that cooks so much. It reduces strain, I have 4 sets in my kitchen!
These are my FAVE Nordic Ware Sheet Pans, every kitchen should have at least 2 sets of these! I think I have at least 4 of each of these.
This is my favorite pressure cooker, the Fagor is the same concept as the "Instant Pot" but easier to use in my opinion, if you don't have one you NEED one, it will be your best friend in the kitchen!
A sharp knife is the most important tool in the kitchen, these Japanese steel "Shun" knives are my favorite! And this is a great starter set to build on. Once you try them you will be in love so use this as a foundation you can build on for years to come.
This Scanpan 11″ skillet is just the right size for almost anything you will need to cook and my best friend and a real workhorse in my kitchen, it's also a great deal at $99. Scanpan is the best in the world for healthy cooking. It is coated with a proprietary ceramic-titanium coating that is durable while allowing you to use fewer fats and oils when cooking. It is a coating only they use. I could talk all day about my love for these pans, message me if you want more info. Here are some other sizes that are available if you are looking to outfit your kitchen with some new goodies. 8″ & 10″ Skillet set or 8″ Skillet, I still need this one for my kitchen Also, I don't really know how to cook small so the 12.5″ is my other fave!
This giant vat of olive oil is my favorite, I decant it into a smaller bottle for my counter. Or put this spigot on top of a wine bottle!
My favorite baking dish that is so easy to clean even burnt on cheese slides right off!
This Tovolo jar scraper has to be my single favorite kitchen tool, it is definitely the most used tool in my kitchen. If you are NOT a gadget person, this is the only necessity I say is a MUST beyond the wooden spoon.
A great wood spoon is essential, this Olive Wood one is my favorite, I have more than I can count. But can you really ever have too many?
A food scale can be a very important tool in your kitchen, this one is the one I use every day!
If you love Joanna Gaines as much as I do then the 'Magnolia Table Cookbook' is a must in your kitchen, get a copy HERE!