This is a recipe that I have been making, adjusting, and tweaking for years. In the few short weeks that are the fall season, I try to pack in as many pumpkin recipes as I can. This recipe for Pumpkin Chili is so heartwarming and flavorful, you can adjust the spice to your liking, and it's super family-friendly for getting everyone around the dinner table.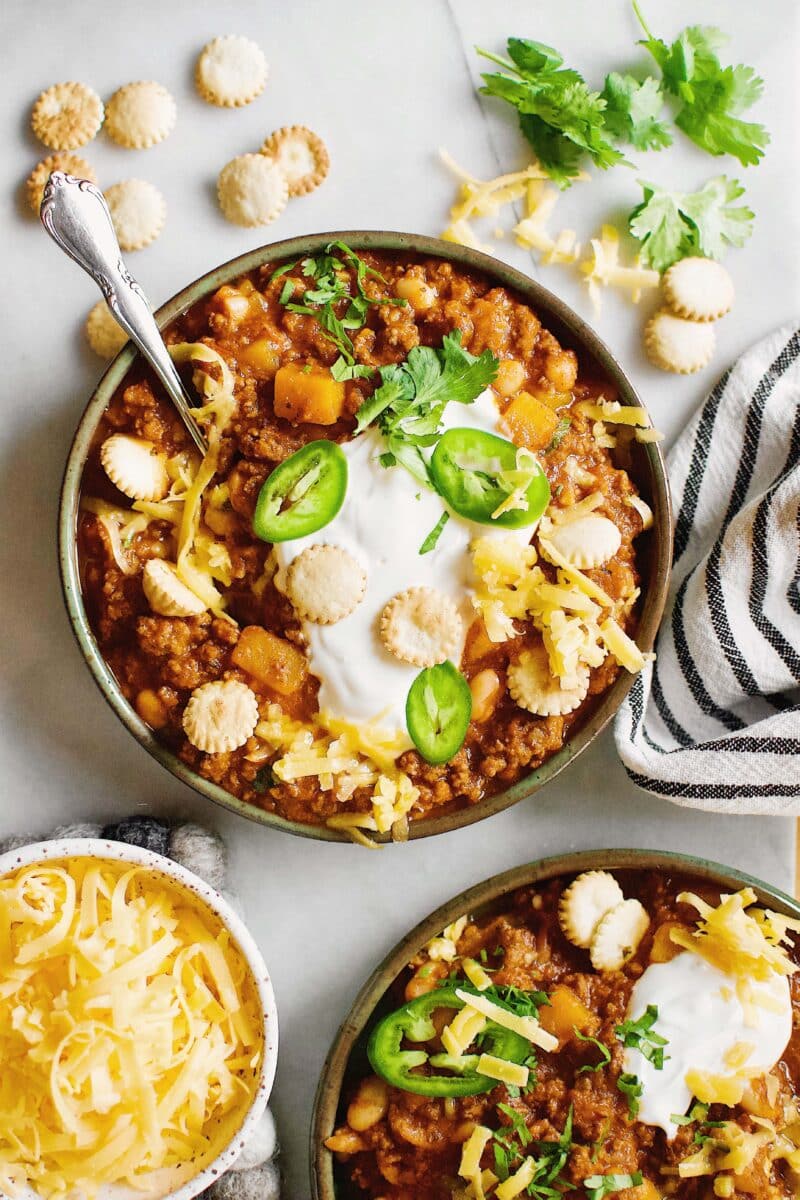 What you need to make Pumpkin Chili:
I say this often, but recipes with small ingredient lists are ALWAYS my favorite. If you can make something great with just a few things, or what's already in your kitchen, you can do ANYTHING! Well, you know what I mean.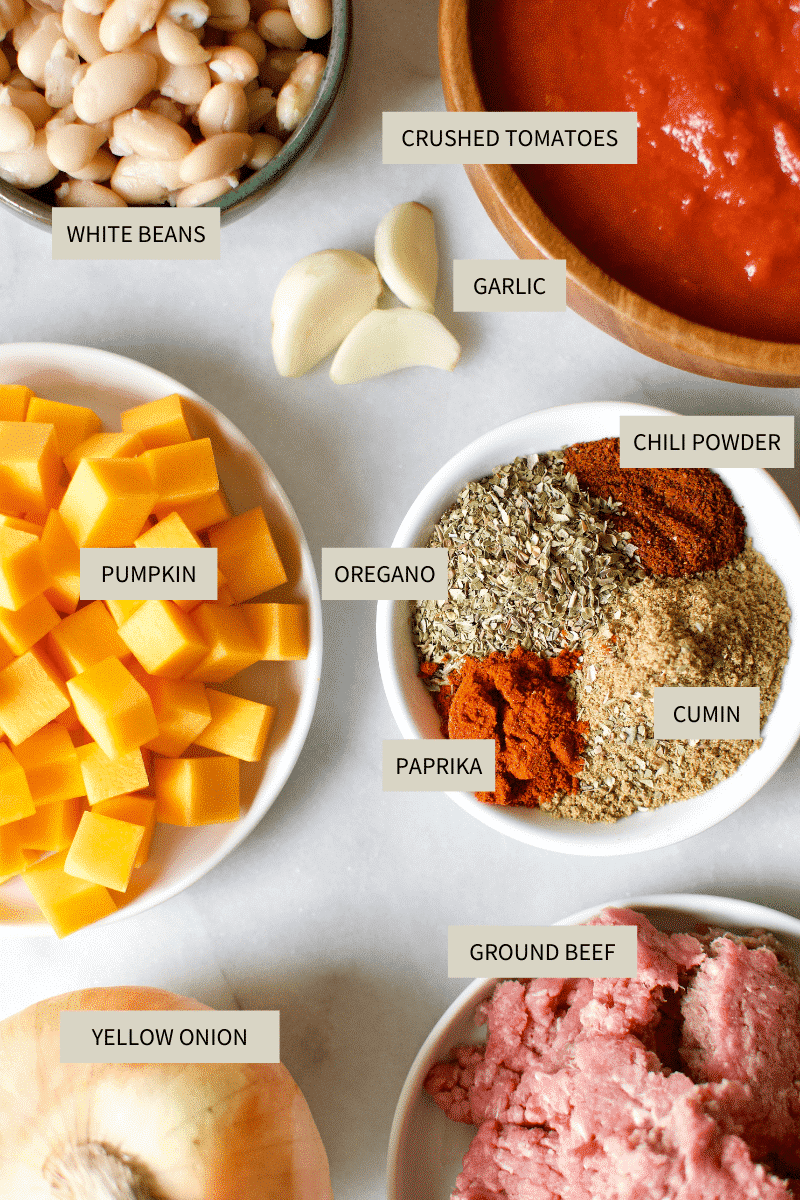 This recipe is all about layering flavor in the pot. First, you sautee the aromatics, then brown the meat, deglaze the pan with the chicken stock, then add the remaining ingredients, adjust the seasonings to your liking and you're all set. You can add additional flavor and spice by adding your favorite toppings too.
I call for this chili to be made with ground beef, but you could even make it turkey chili or chicken chili if you wanted to. It would even make a fantastic vegetarian chili if you amp up the pumpkin and beans a little bit. I would add another can of beans, maybe another half pound of pumpkin and you could even add some corn for more sweetness.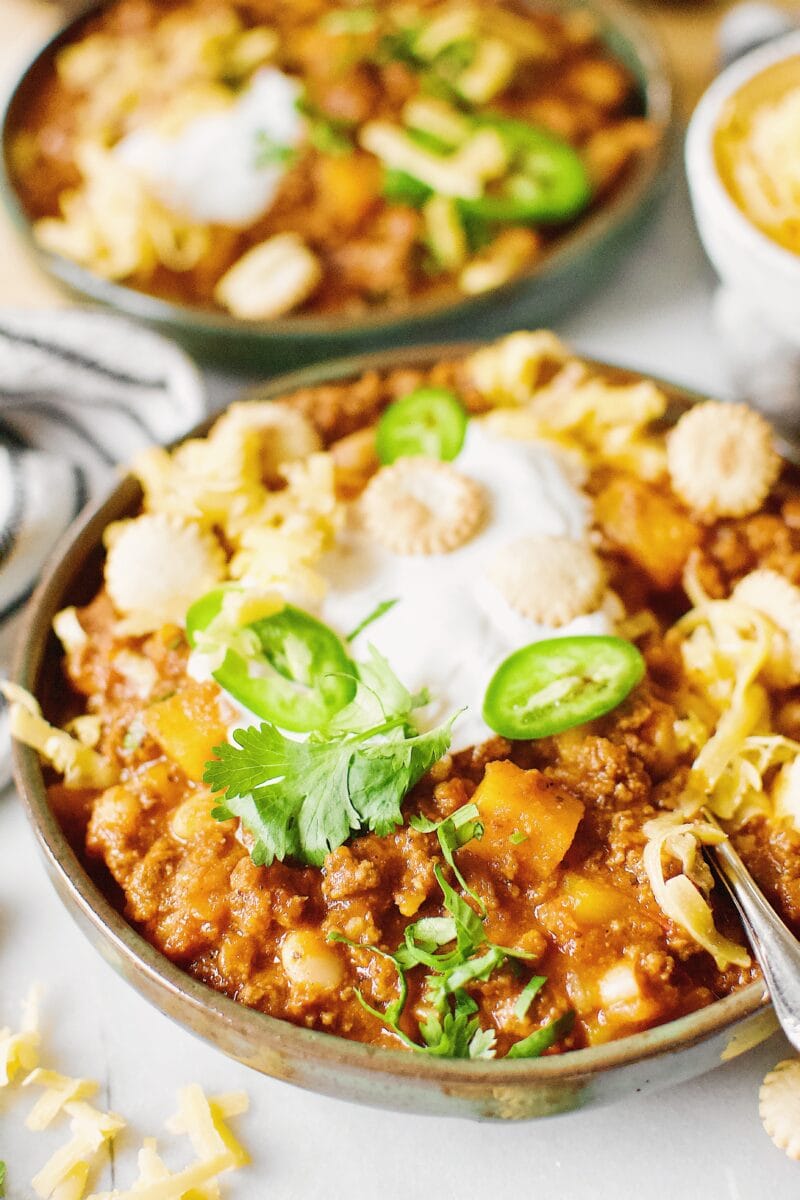 More Chili Goodness!
If you like this chili, give my Chili Dog Chili a try. It can make a meal in a bowl all on its own, or be served on top of your favorite dog and bun.
And if you like chili with a little more of a Latin flair, give my White Bean Chicken Chili a try! I love it topped with some of my homemade Pico de Gallo and fresh avocado.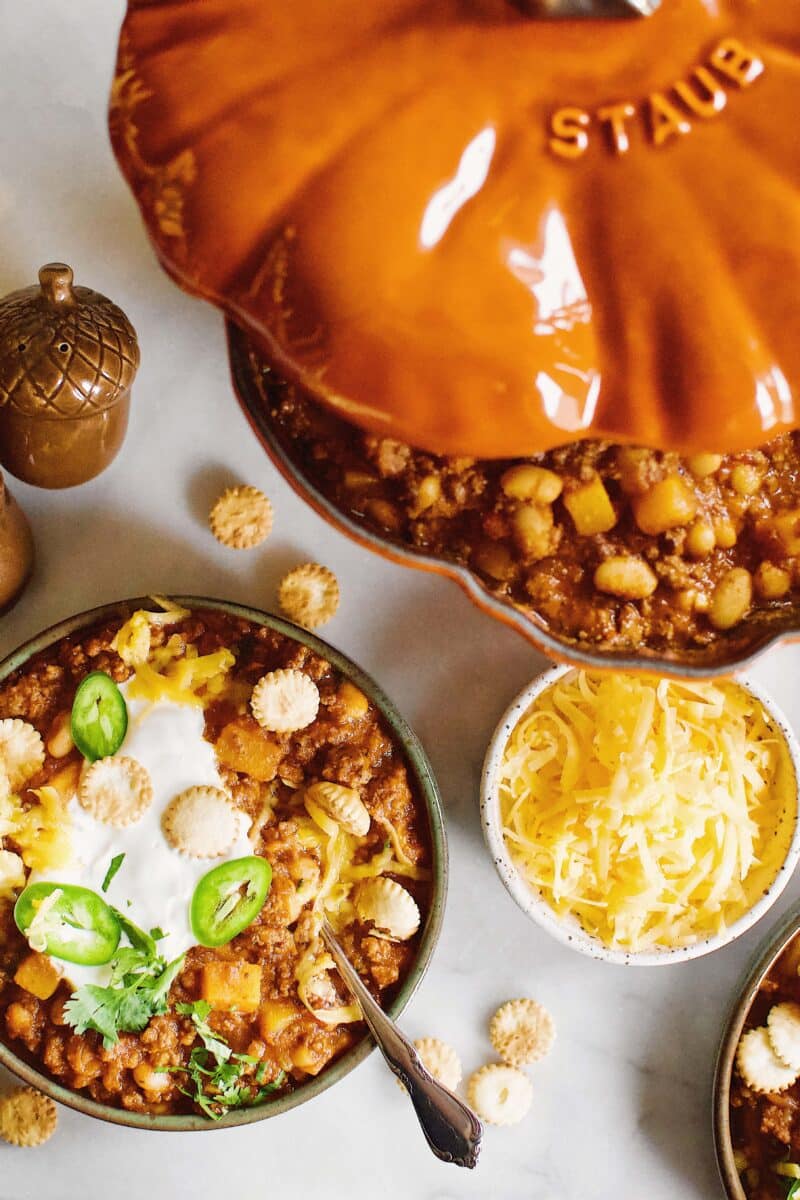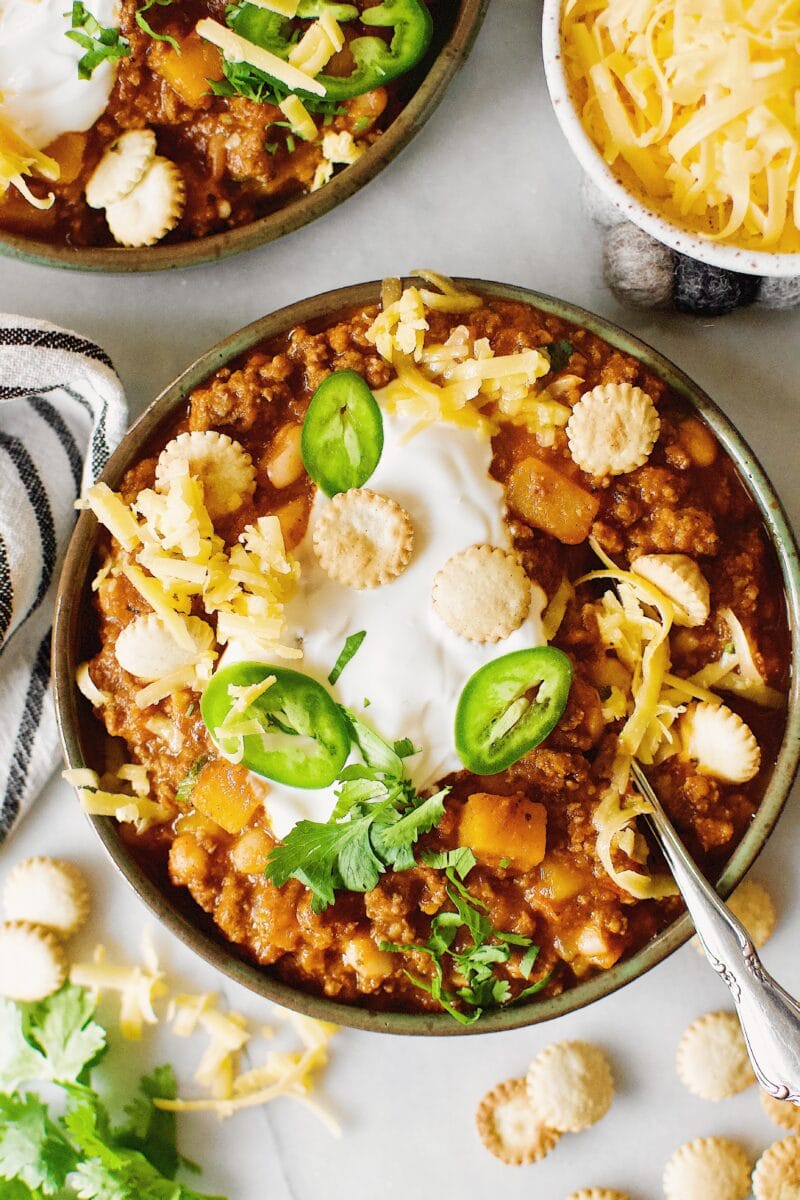 Did you make this recipe? Let me know by leaving a review or comment! And be sure to sign up for my newsletter, and follow along on Instagram, Pinterest, and Facebook!