This recipe for Sparkling Pumpkin Juice is an adapted version of a punch that I usually make for my annual pumpkin party. Since we aren't gathering in 2020 I figured I would turn it into a cocktail. Feel free to make it more traditional to what you see in Harry Potter and leave out the alcohol if you want, but definitely make it sparkling, you'll love it!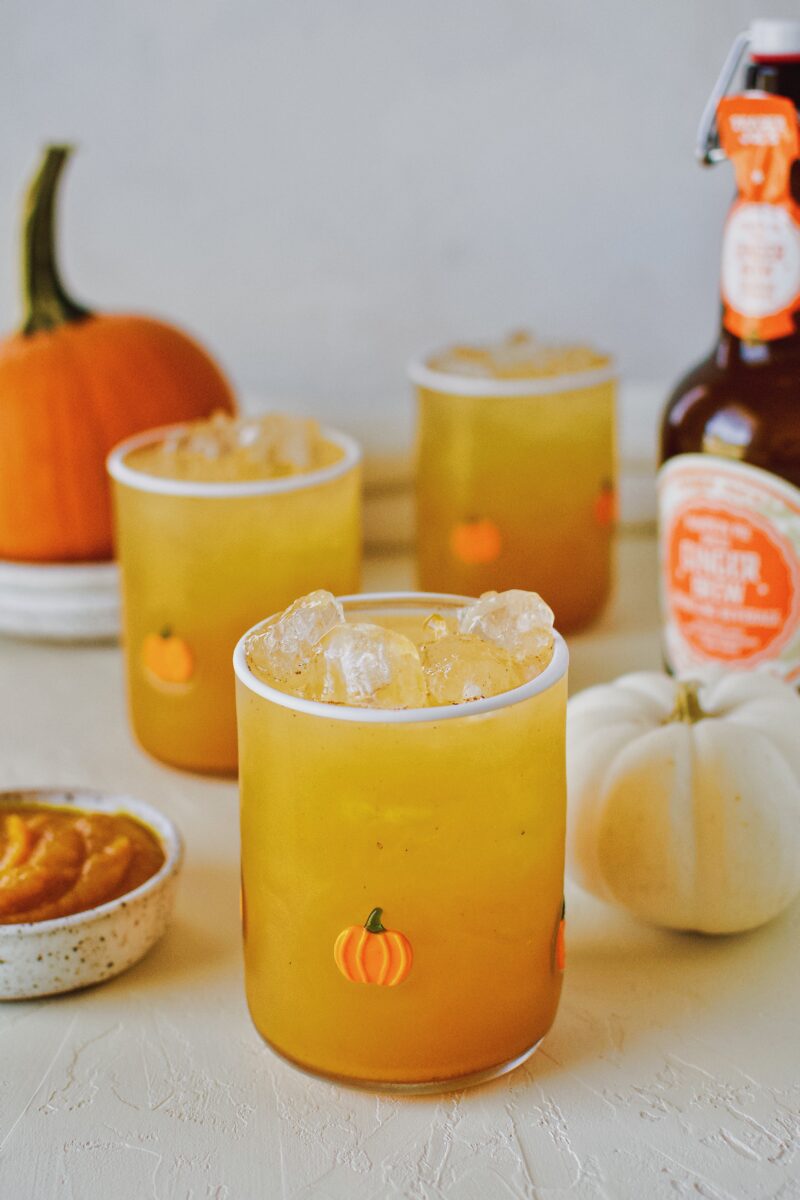 I recently watched the Harry Potter movies from start to finish and I love that this was a drink that seemed to be available year-round for them. It was always on the table and in those fancy drink pitchers. Which I'm not mad at, I love pumpkin all year too!
Now whether you choose to make them adult by adding the cinnamon whiskey is completely up to you, but I will say, it is so delicious. It makes this drink, sweet, tart, and spicy in all the right ways. Perfect for fall!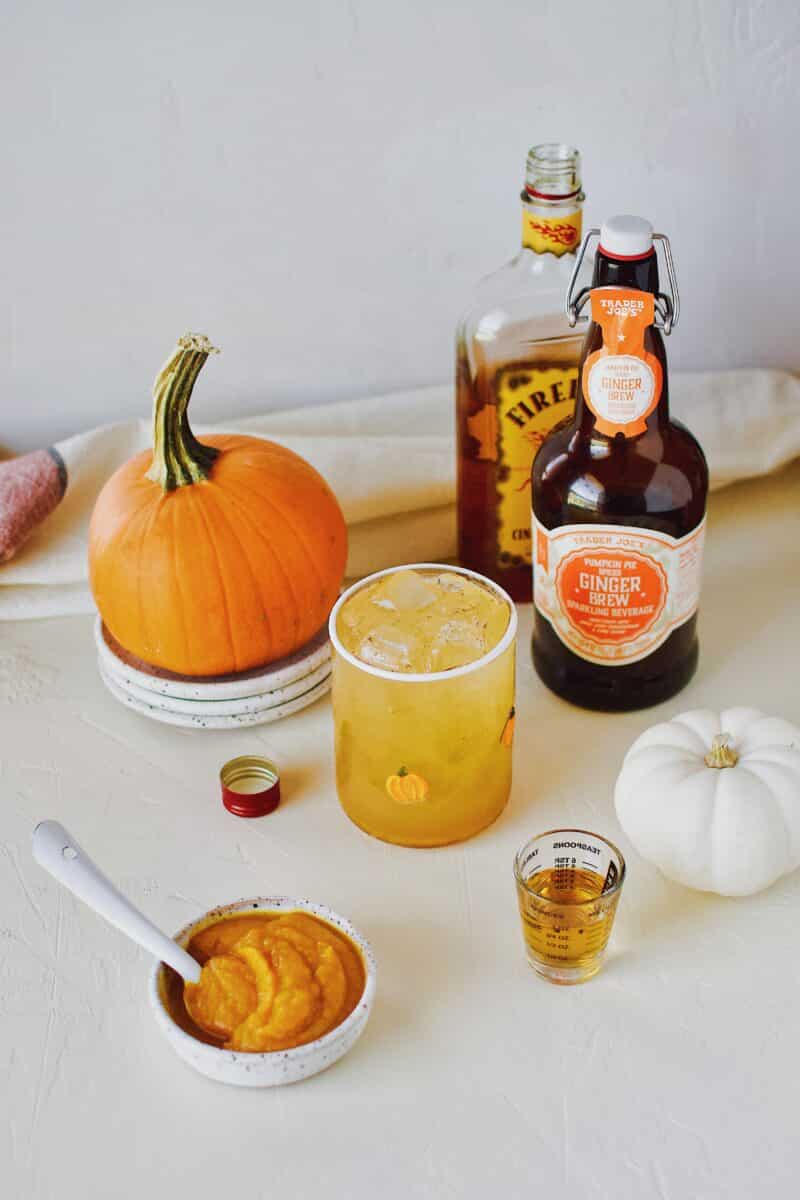 What you need to make Pumpkin Juice
Apple Cider
White Cranberry - Peach Juice
Vanilla Extract
Cinnamon Whisky
Ginger Beer - If you can get your hands on the Trader Joes Pumpkin Spice Ginger Beer that's the best, but any quality Ginger Beer will work.
I like to blend my main ingredients in a cocktail shaker for the best results and then float a shot of whisky on top and finish with the ginger beer. It makes for one of my favorite fall cocktails, but can be family friendly.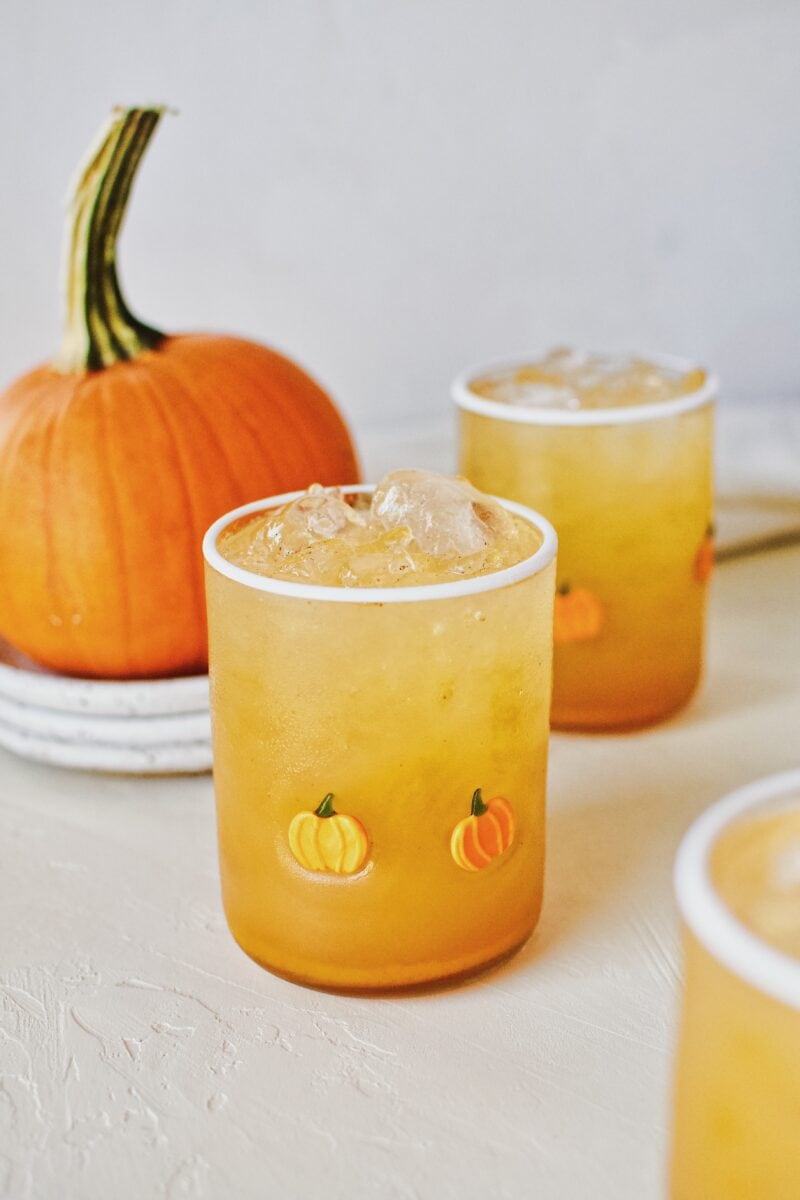 If you like to make your own pumpkin puree or want to explore making your own, take a look at my How to Roast a Pumpkin Tutorial. I usually roast a few each year for my really special recipes, while going through a good amount of cans too. The stuff I roast, I usually throw in the freezer in a ziplock bag that I flatten out so when I get the craving for pumpkin through the year I have some around!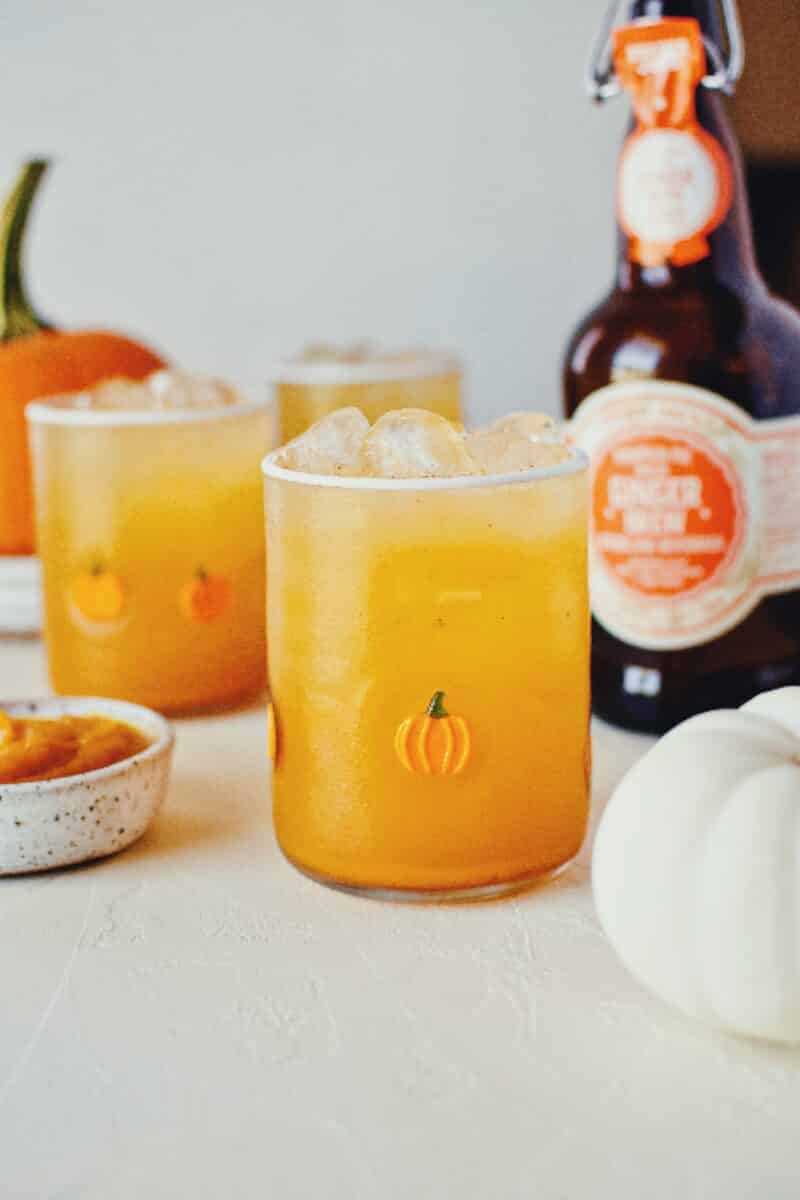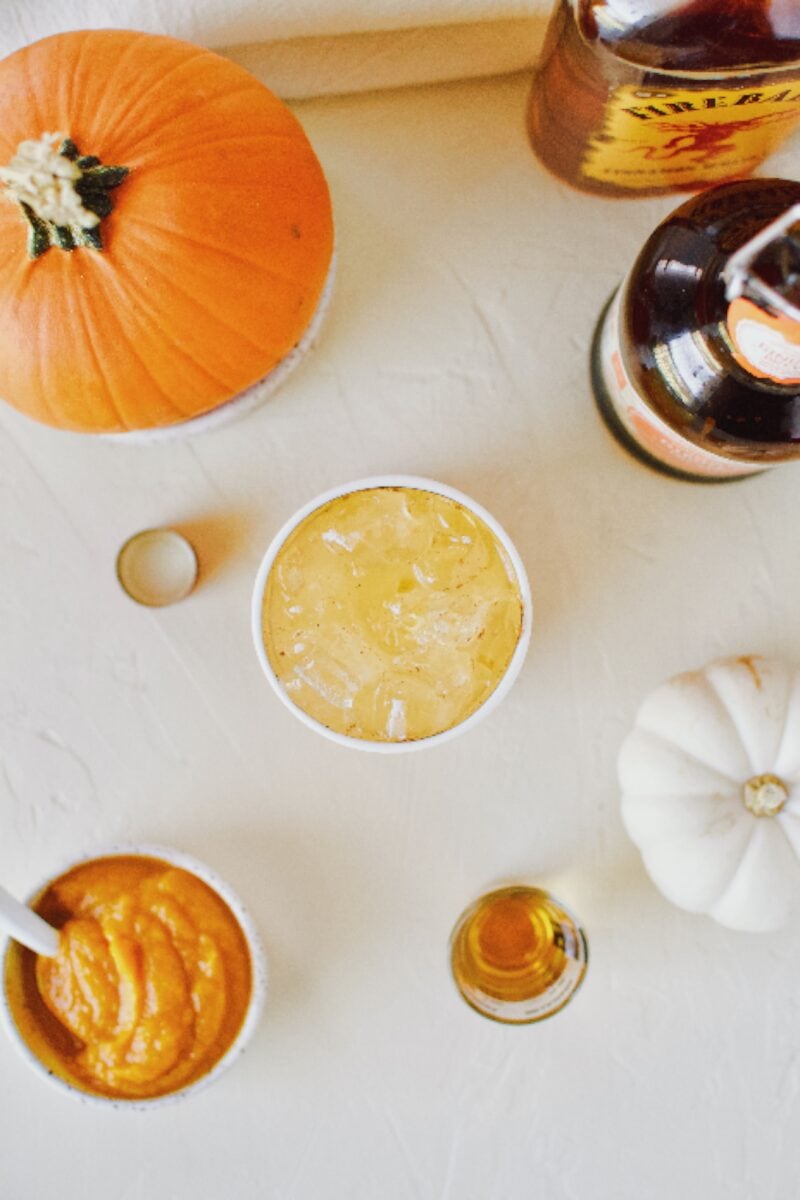 Did you make this recipe? Let me know by leaving a review or comment! Also, be sure to sign up for my newsletter, and follow along on Instagram, Pinterest, and Facebook!
For MORE of my most POPULAR Magnolia Table Reviews!
If this recipe review was valuable to you, take a look a some of my other reviews that have been super popular!
See all of my reviews of recipes Joanna cooked in Season 1, HERE!
Jo's recipe for 1919 Pimento Cheese is by far my most read review. I have adjusted to the recipe to replace the Velveeta, which I just can't bring myself to bring into my kitchen.
Her Zucchini Bread is my next most popular review, and it is one of my very favorites to pick up when visiting Waco.
And to ready my full ranking of every recipe in the first cookbook check out this post...Magnolia Table Cookbook…my overview!