This super easy-to-make Sour Cream Enchilada Sauce is so good you'll want to eat it by the bowl full. But use it to make my Chicken Enchiladas, it's even better that way! And what I love best is that it is homemade so it has no preservatives or junk in it.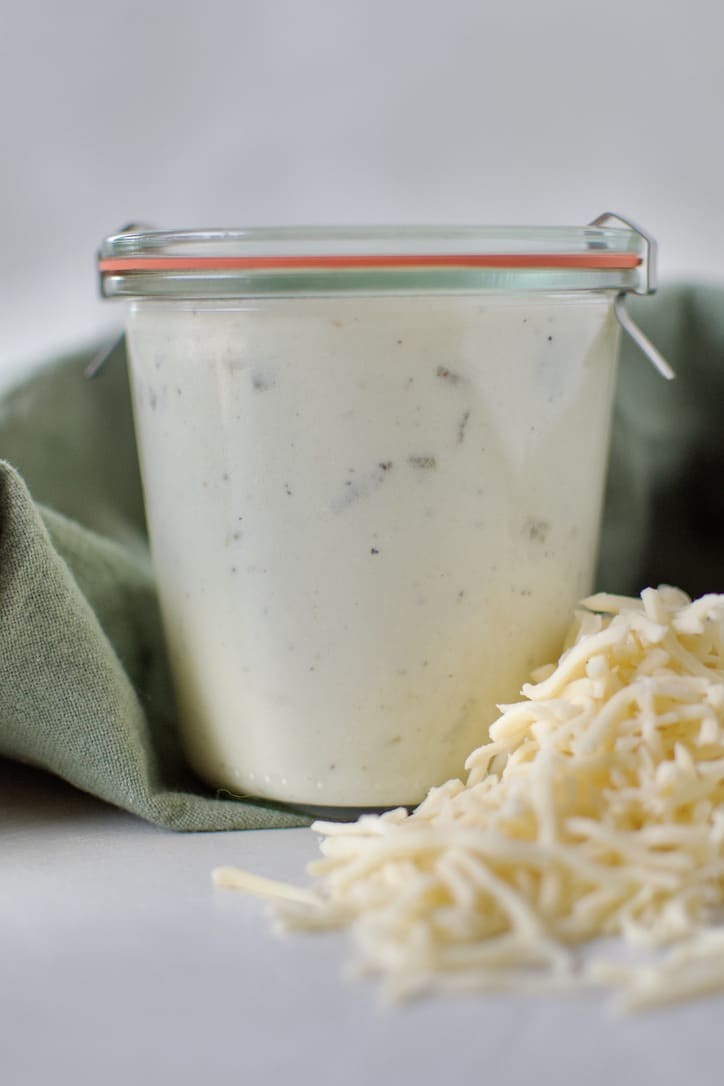 Plus, it is so easy, you'll never want to use jarred, canned, products to make it ever. Skip the condensed chicken soup, this is a better way.
Jump to:
Ingredients
This sauce is so simple to make and it is reflected in the humble ingredient list. Just a few basic ingredients, and I think I would consider all of these pantry stapels, meaning I can whips this up on a whim almost any day.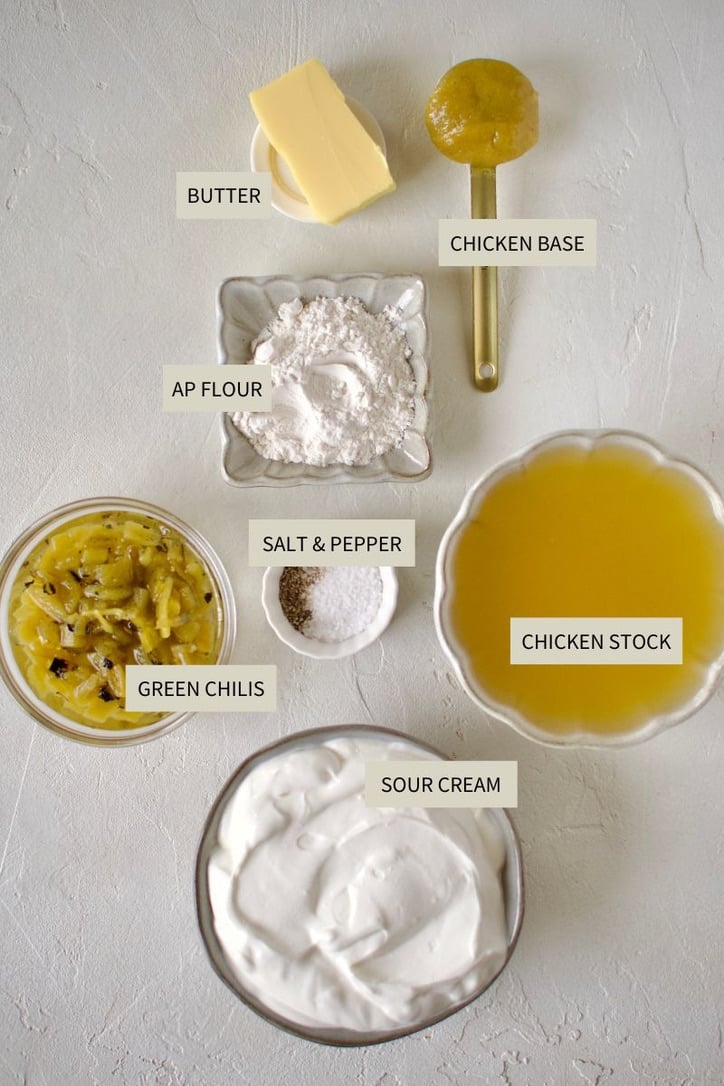 And I just use canned green chilis. The little tiny cans that you can find at any grocery store. I like to keep it mild, but if you like more spice, get the hot ones, or add more jalapenos if you like.
Use the JUMP TO RECIPE button at the top of the post, or scroll to the bottom of the post to see the full recipe card with ingredient measurements and instructions.
Method
First, melt the butter and flour together to make a roux. Cook with the salt and pepper for a few minutes to cook out the flour. Then stir in the chicken stock, boullion paste, and green chilis and bring the mixture to a boil.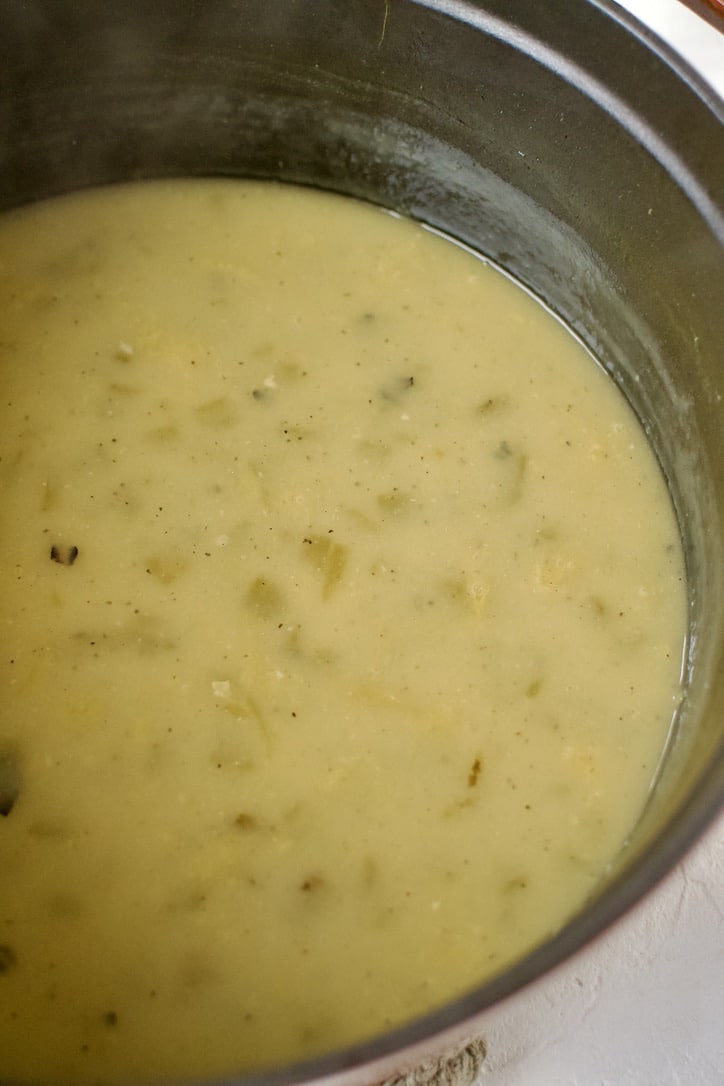 Simmer for a few minutes to meld all the flavors together. Then turn off the heat on the stove and let the mixture cool for about 10 minutes. When cool, add in the sour cream and whisk it in till smooth.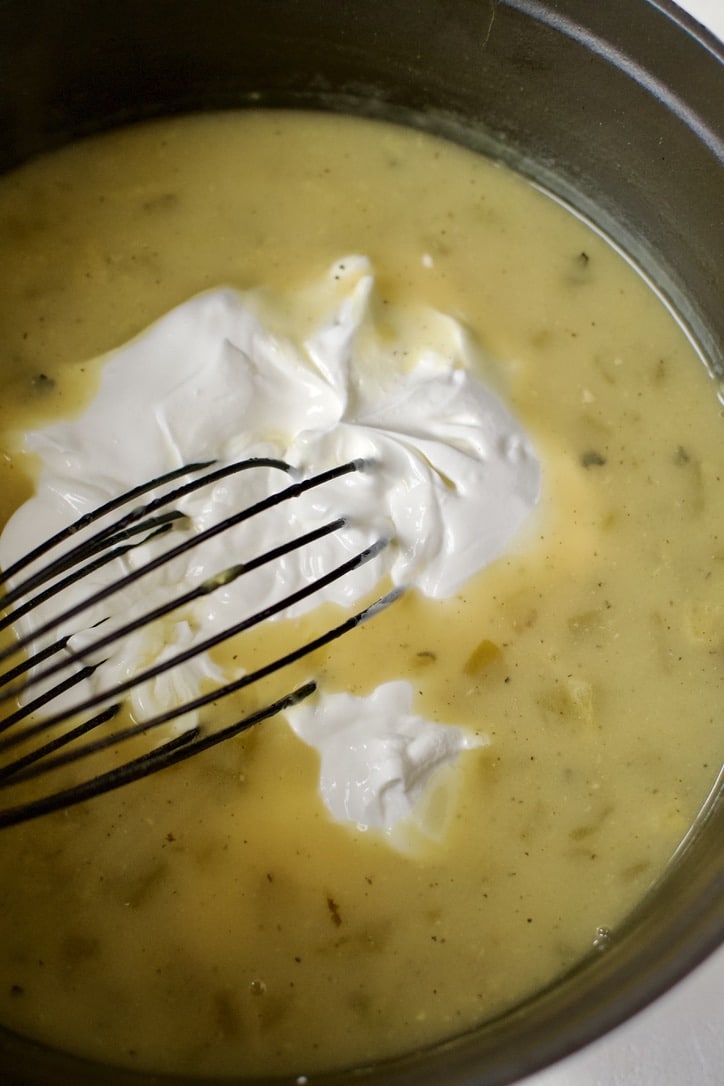 You can then use the sauce immediately to make enchiladas, or put it in a jar for later use. It will keep in the fridge for up to 2 weeks.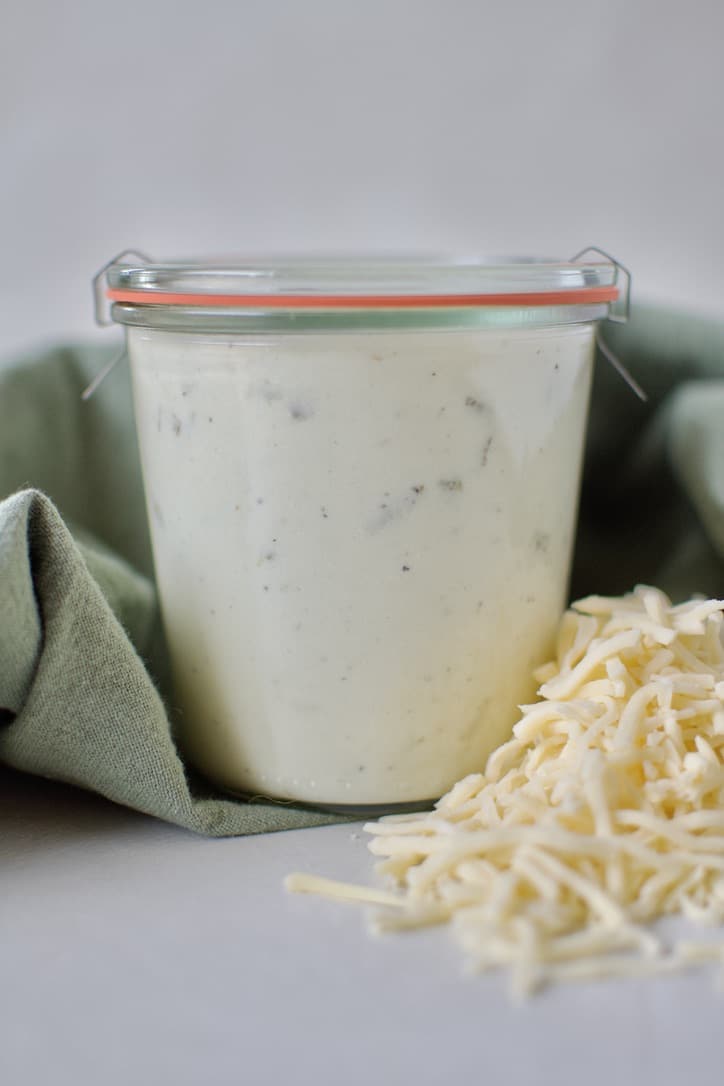 Notes & Tips
I mostly use this recipe in conjunction with enchiladas. But it would also be a GREAT sauce for chimichangas, or for dipping quesadillas or flautas in.
Extra sauce can be kept in the fridge for up to 2 weeks, but do not freeze the sauce, it doesn't hold well to being frozen and thawed.
Substitutions
If you would like to keep this a Dairy-Free Sour Cream Enchilada Sauce, replace the butter with coconut oil or a vegan butter substitute, and use a vegan sour cream. It actually works really well with vegan sour cream too!
Chicken stock results in the best flavor in my opinion, but you could use vegetable stock if needed. But use vegetable bouillon paste too, it will add more flavor to the end sauce.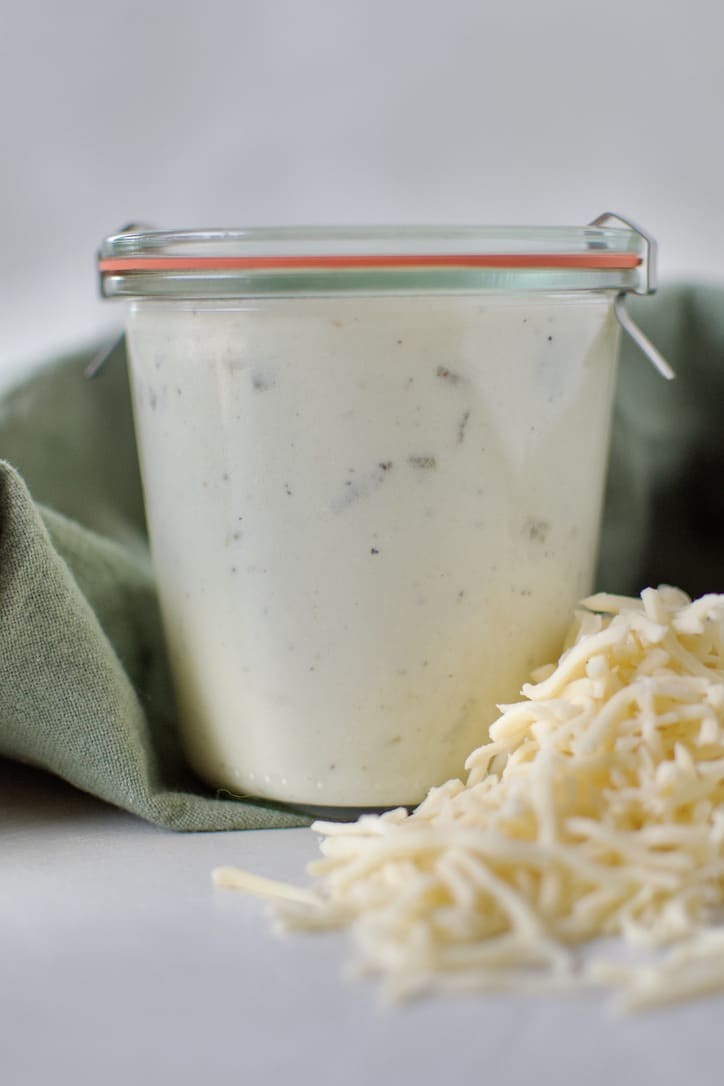 Did you make this recipe? Let me know by leaving a review or comment! And be sure to sign up for my newsletter, and follow along on Instagram, Pinterest, and Facebook!