These delicious Ground Beef Enchiladas are a little spicy and totally cheesy! Everything good Tex-Mex should be, and while I use my Red Enchilada Sauce Recipe with them, they'd be equally good with a green or white sauce too.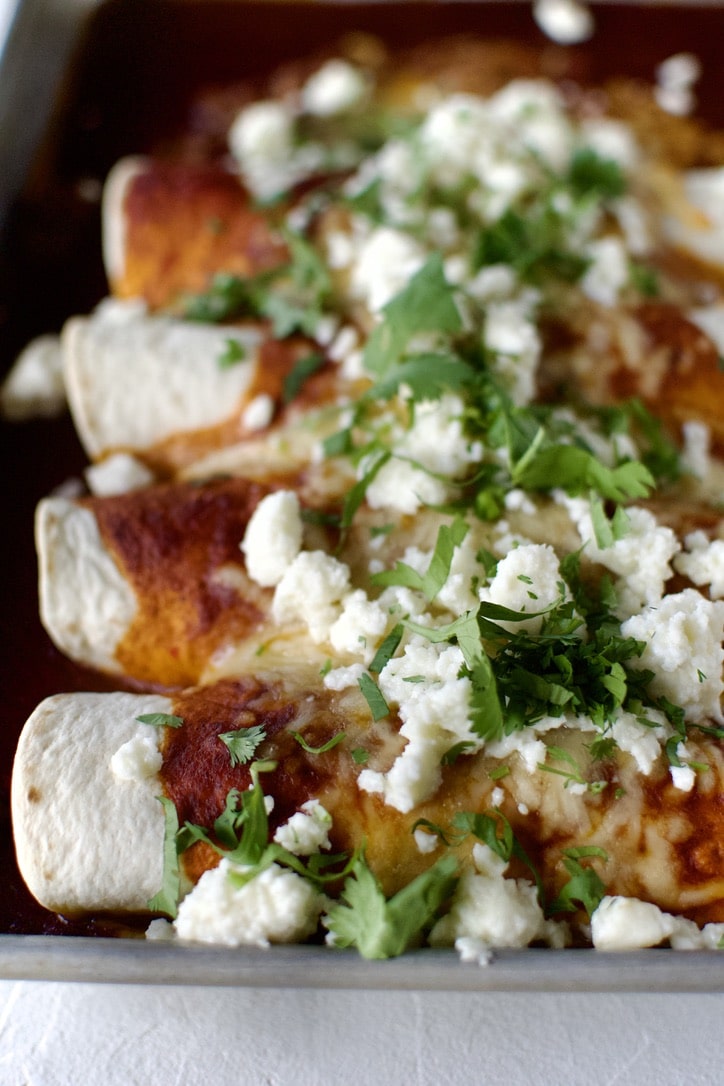 This recipe is so easy to whip up that you can put it on your weeknight menu and feel confident you can get dinner on the table in minutes. That said, they hold up really well to being made ahead of time. Roll and refrigerate the enchiladas before baking and wrap them up tight with plastic and you can make them up to a day ahead.
Jump to:
Ingredients
I would consider this recipe a pantry staple meal. Most if not all of these ingredients are almost always in my fridge or freezer, meaning this can be whipped up at a moment's notice. I make my Red Enchilada Sauce Recipe from scratch, but it is a double batch, so I usually have some of that around too!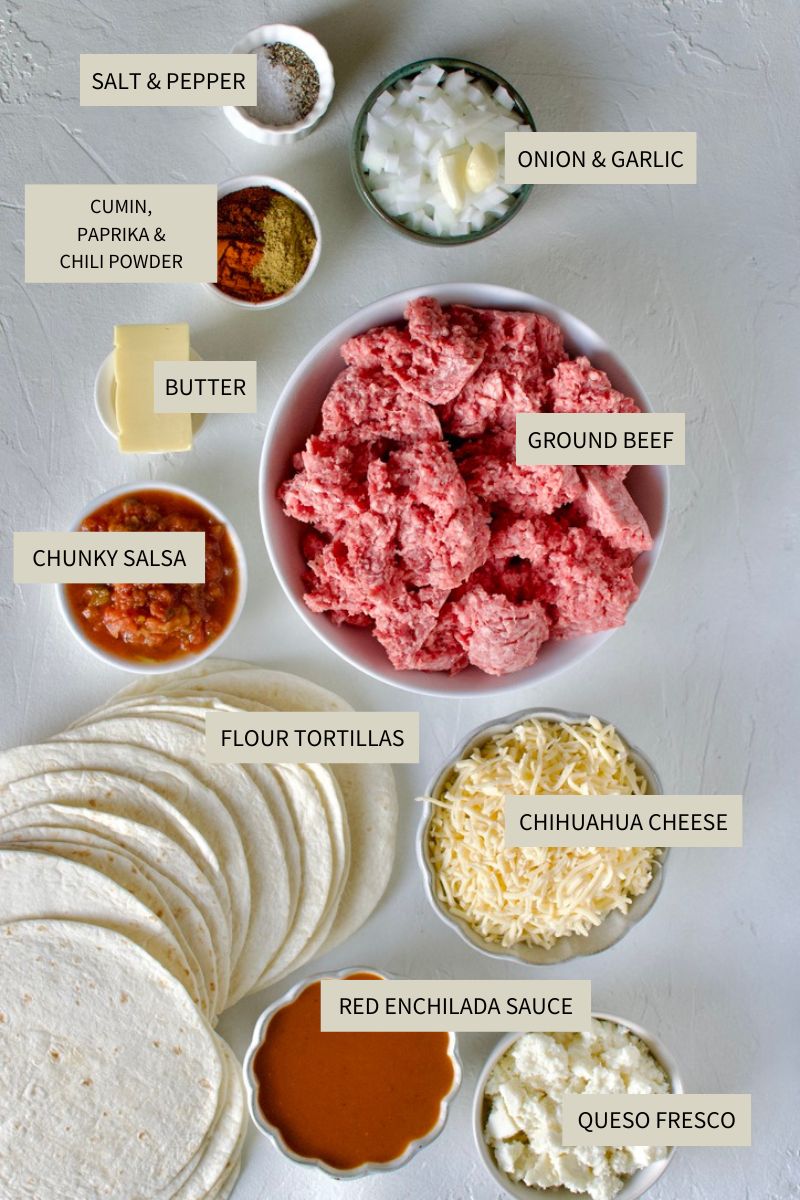 Use the JUMP TO RECIPE button at the top of the post, or scroll to the bottom of the post to see the full recipe card with ingredient measurements and instructions.
Method
In a large skillet, first cook the onions in the butter until tender, then add the ground beef. Cook until the beef is browned and season it up with all the spices.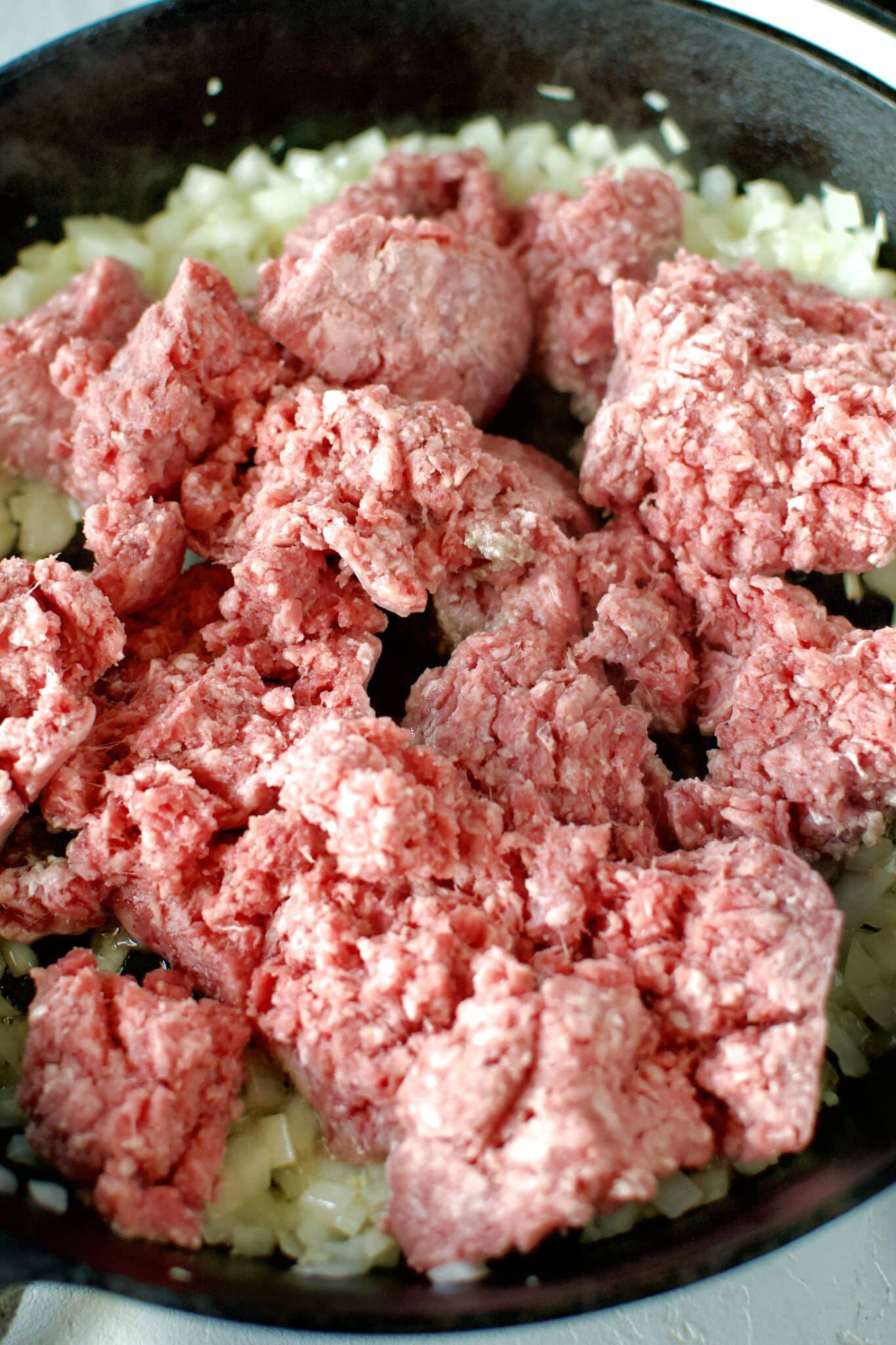 Then let the beef cool just a little bit, and stir in some of the chihuahua cheese. The beef and chees mixture is now ready to be rolled in tortillas and turned into enchiladas.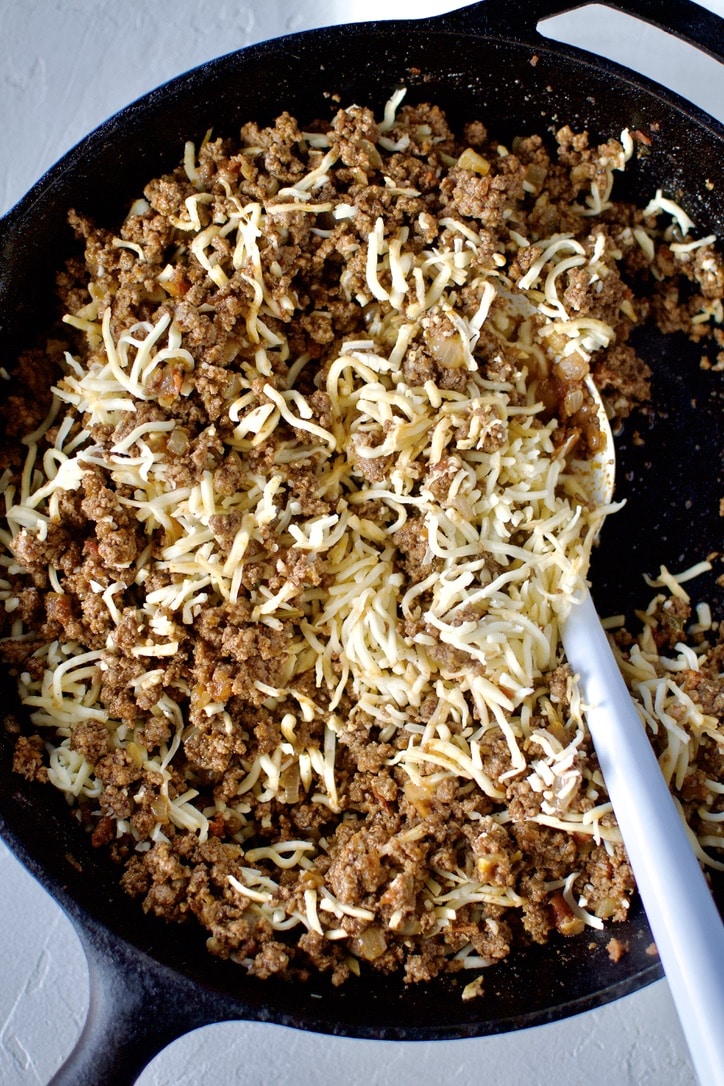 Place some of the fillings into the tortillas, and roll them up tight. Then place them in a baking dish or pan that has some enchilada sauce spread across the bottom of it. When they are all rolled up, top with more sauce and cheese. Bake them until the cheese is melted and bubbly, then top with queso fresco and cilantro if desired.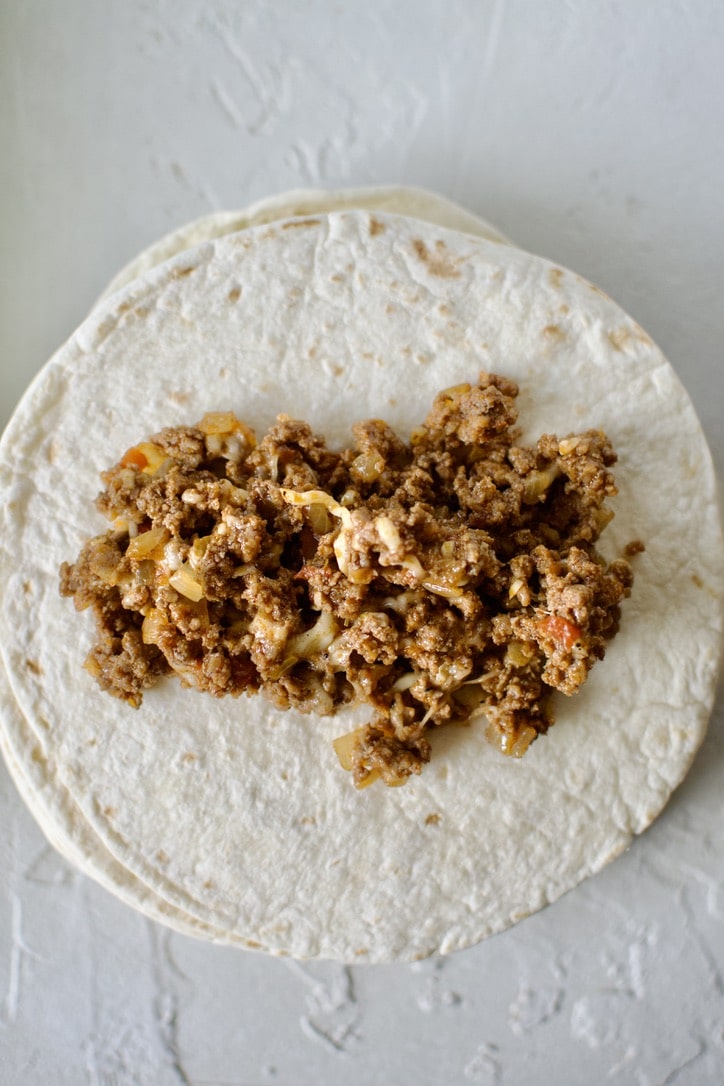 Notes & Tips
If you don't like any crispness on your tortillas, cover them all the way to the edges with the sauce and cheese. I like a crispy edge, so I don't take it all the way to the edge.
The tortillas can be filled, wrapped, and frozen for up to two months. You can also assemble everything and keep it in the fridge for up to a day before baking.
These enchiladas also make great leftovers. Cooked and cooled enchiladas can be kept in the fridge for 3-4 days. To reheat the whole pan do so in a 350-degree oven, covered in foil until warmed, then remove the foil and bake 5 minutes longer. 1-2 enchiladas warm in the microwave for 2-3 minutes.
If you opt to make these with corn tortillas, give them a quick fry, 30-45 seconds per side, in some oil to make them more pliable for rolling and to keep them from getting too soggy when baking.
Substitutions
If you would like to keep these enchiladas dairy-free, swap the butter for olive oil, and trade the chihuahua cheese for your favorite non-dairy substitute.
I great, lighter option for the ground beef is ground turkey! It still has a great meaty flavor and swaps out perfectly in this recipe.
I make my Red Enchilada Sauce homemade, but using a can from the store is just fine if needed.
I like these particular enchiladas made with flour tortillas, but you could swap them with corn tortillas to make them gluten-free too!
Chihuahua Cheese is a great Mexican melting cheese. If you can not find that, easily swap it for mozzarella in a pinch.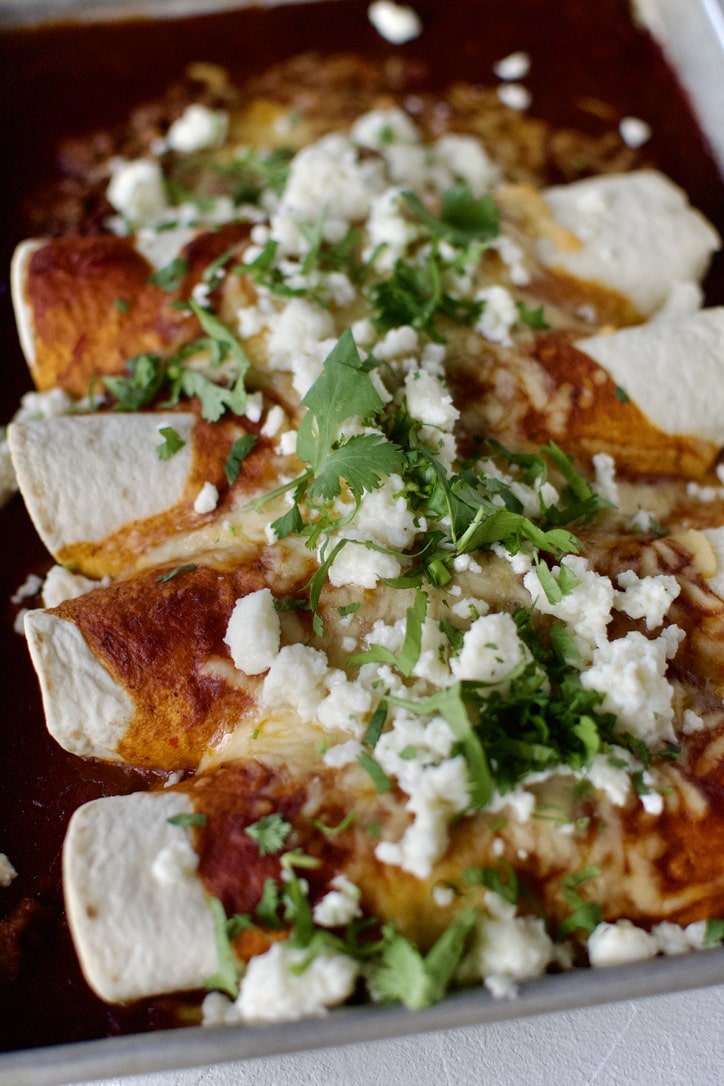 Did you make this recipe? Let me know by leaving a review or comment! And be sure to sign up for my newsletter, and follow along on Instagram, Pinterest, and Facebook!