This recipe for Irish Colcannon Potatoes is one of the most traditional ones you can find. Much of what is described as colcannon potatoes in the US would be referred to as Champ in Ireland. It is much like a dish that I had the joy of tasting while on a visit to Ireland to celebrate my 30th birthday. Cooking traditional dishes at home to celebrate St. Patrick's Day is always a goal, but sometimes due to availability, I have to slightly Americanize my Irish Feast.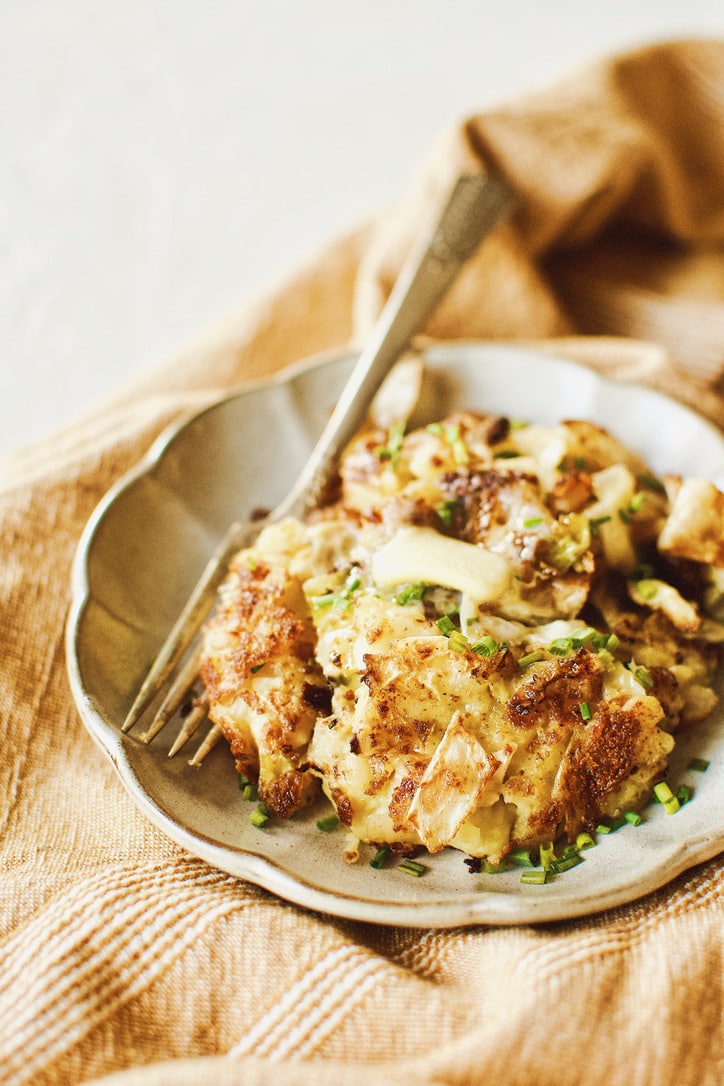 I served my Colcannon under some traditional Irish bangers that I found at Costco. They usually show up just after valentines day and seem to sell fast so I always grab a package or 2 when I see them and throw them in the freezer for St. Patrick's Day.
Jump to:
A Brief History of Traditional Irish Colcannon
I have this old cookbook of traditional Irish cooking that shares this history of the food culture in Ireland and that is where I built this recipe from. Colcannon is a mixture of cooked mashed potatoes and cabbage, that is then cooked again by frying in butter till browned.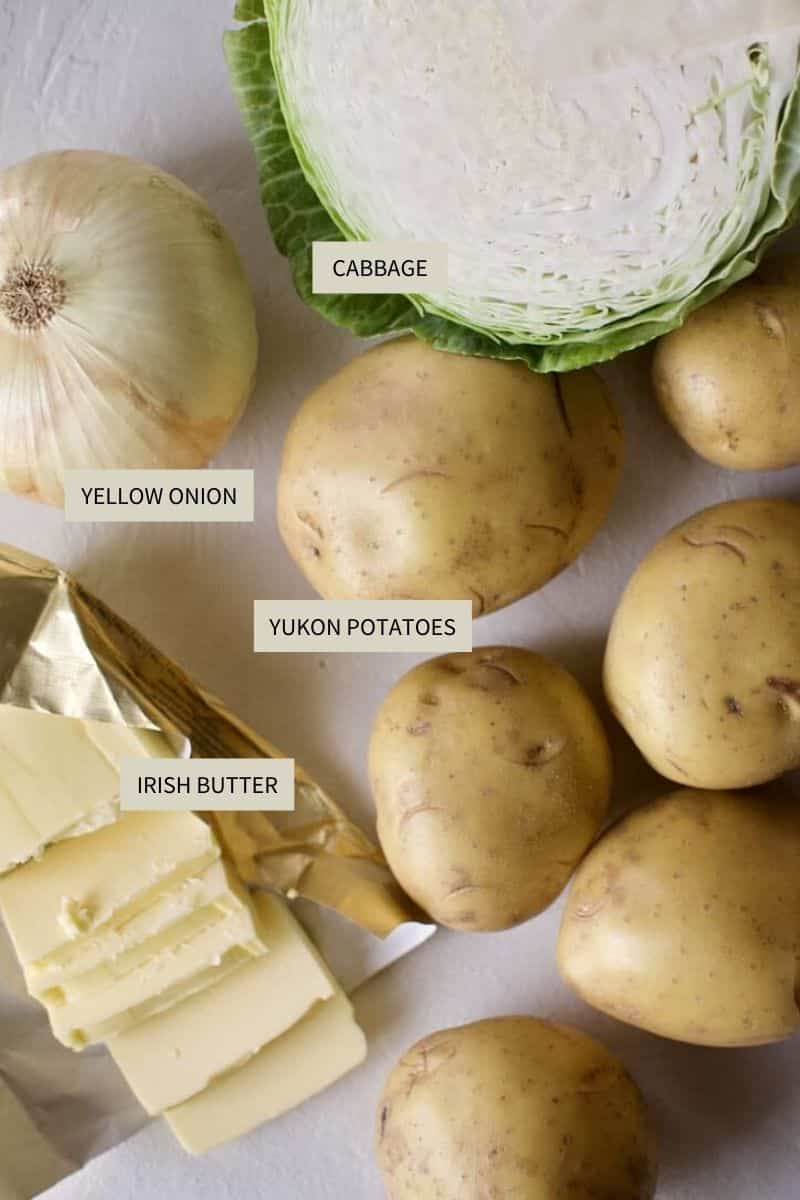 I kind of view this as this Irish version of a latke that uses mashed vs. shredded potatoes. They mention in the cookbook that you can also make it using kale, but I have to imagine that kale wasn't something that was readily available at the origination of this dish. I choose to go with a regular ol' green cabbage but feel free to pack in the kale if you'd like.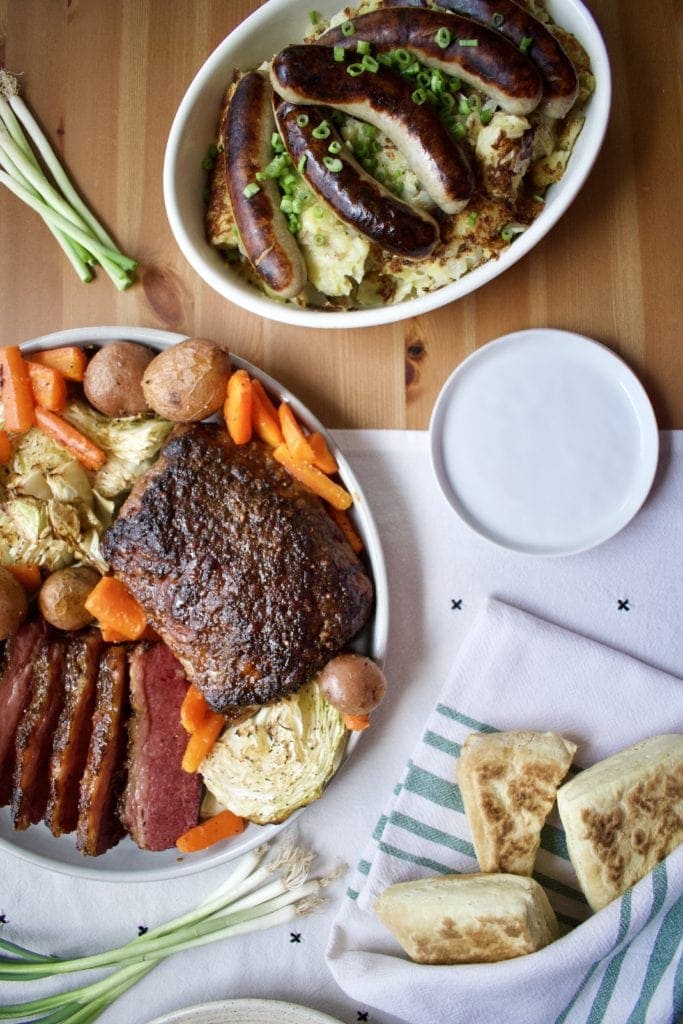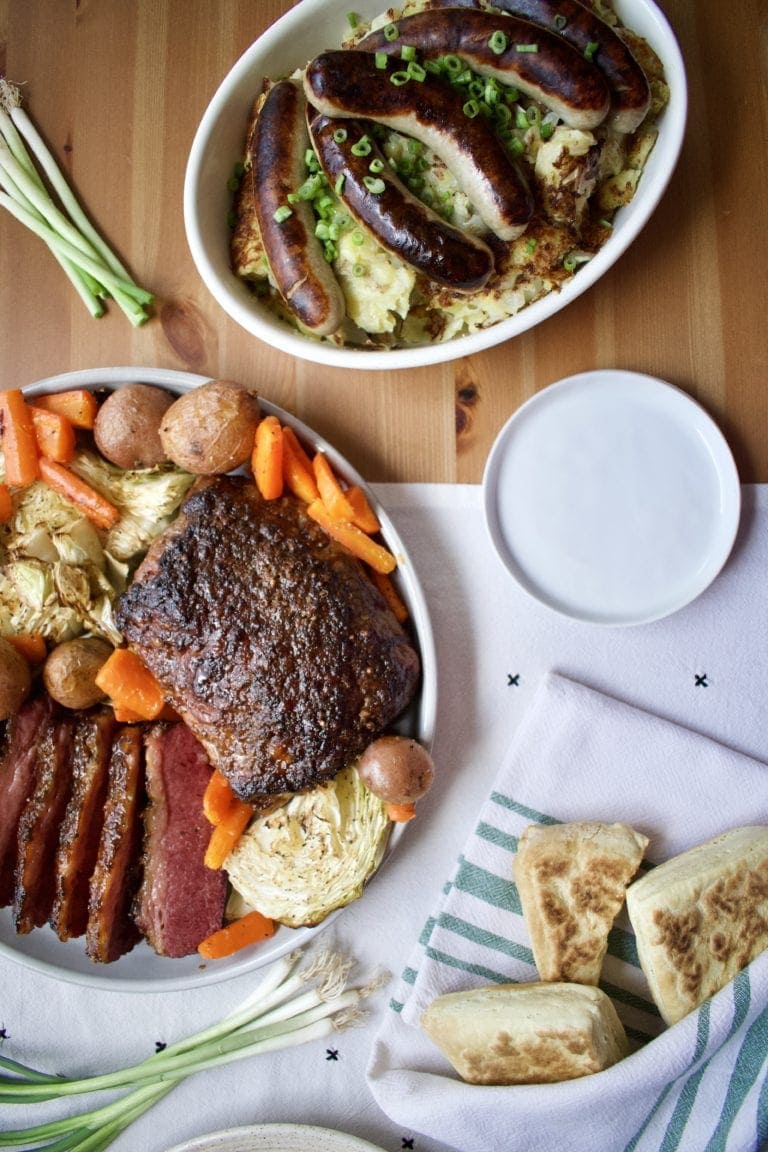 The book also states that Colcannon would have been most traditionally associated with Hallowe'en, when it is likely to be made with curly kale and would have a ring hidden in it -- predicting marriage during the coming year for the person who found it. Just a little fun fact about it for ya!
But it would have continued to be made through the winter with green cabbage instead of kale.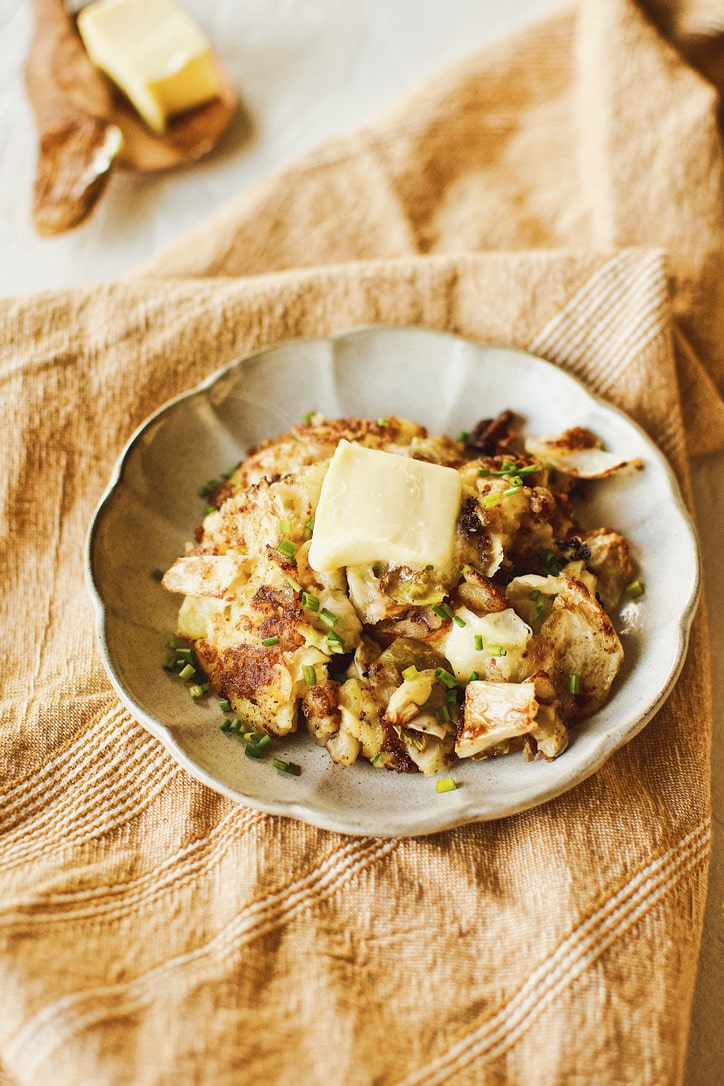 If you want the more Americanized version, something that would be more like what they refer to as "Champ" in Ireland, make a regular mashed potato with milk and butter and mix in a generous helping of green onions. Top with more butter and green onions and you have a delicious side of Champ.
Method
Begin by boiling and mashing some potatoes. If the mixture is very thick, add just a splash of milk to loosen everything up a bit.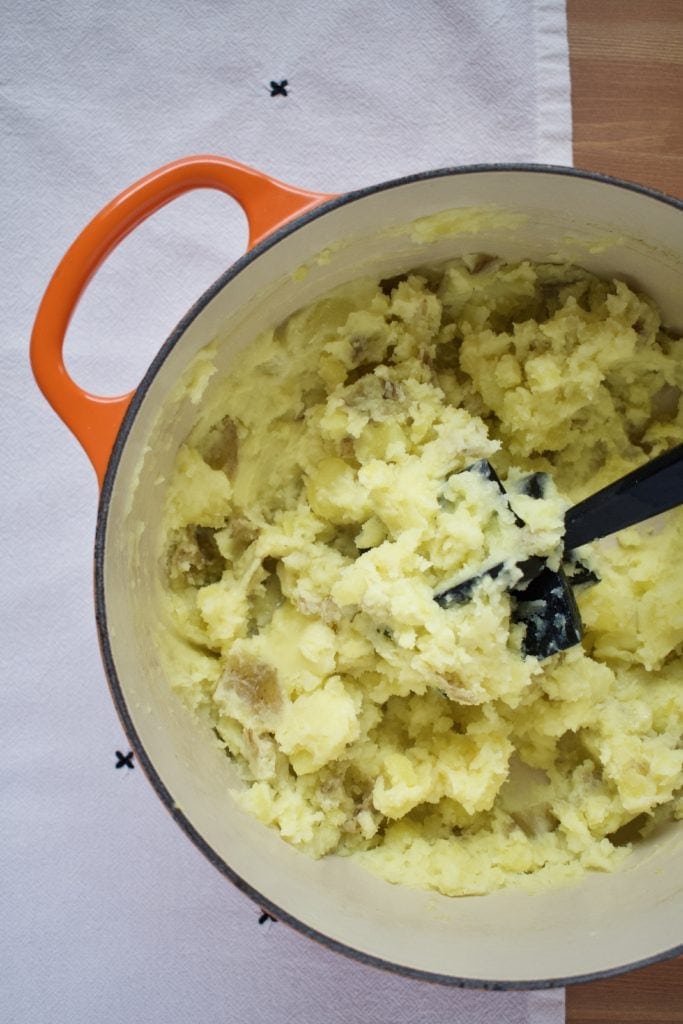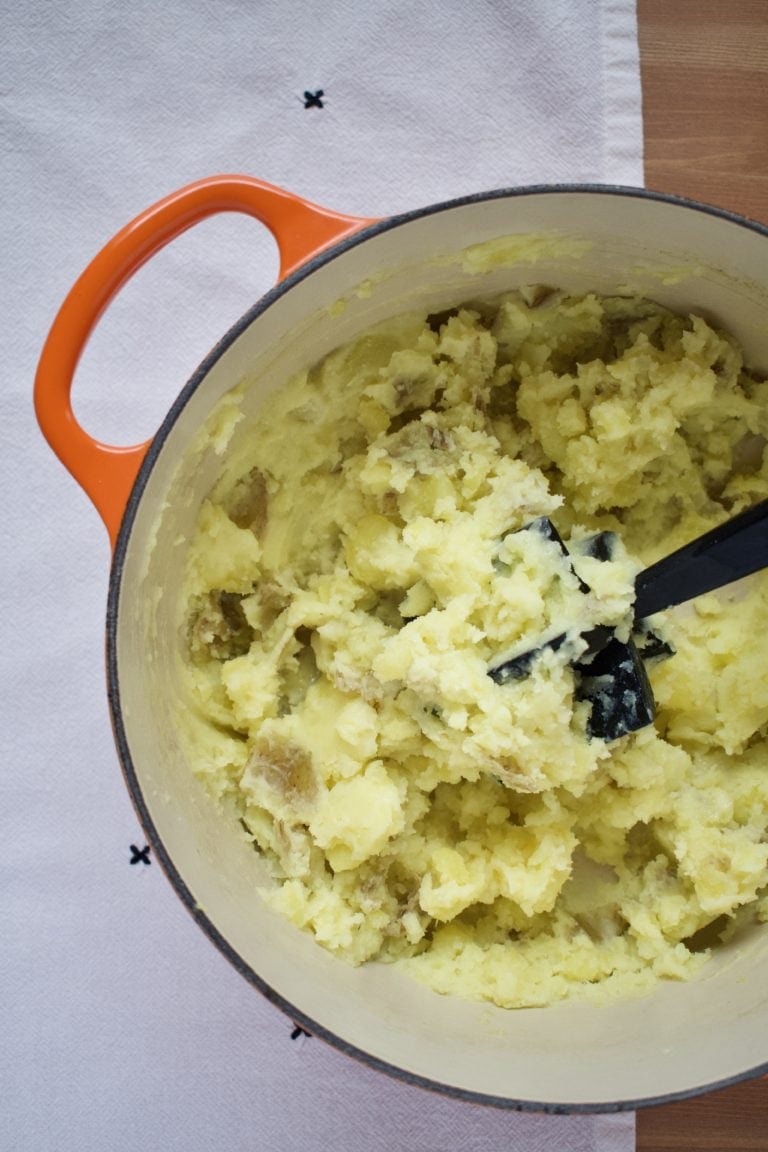 While the potatoes are boiling, roast or saute some cabbage. Chop it up and add to the mashed potatoes. I roast just until it is browned for these Colcannon Potatoes, follow the directions for roasting cabbage in my Corned Beef and Cabbage recipe.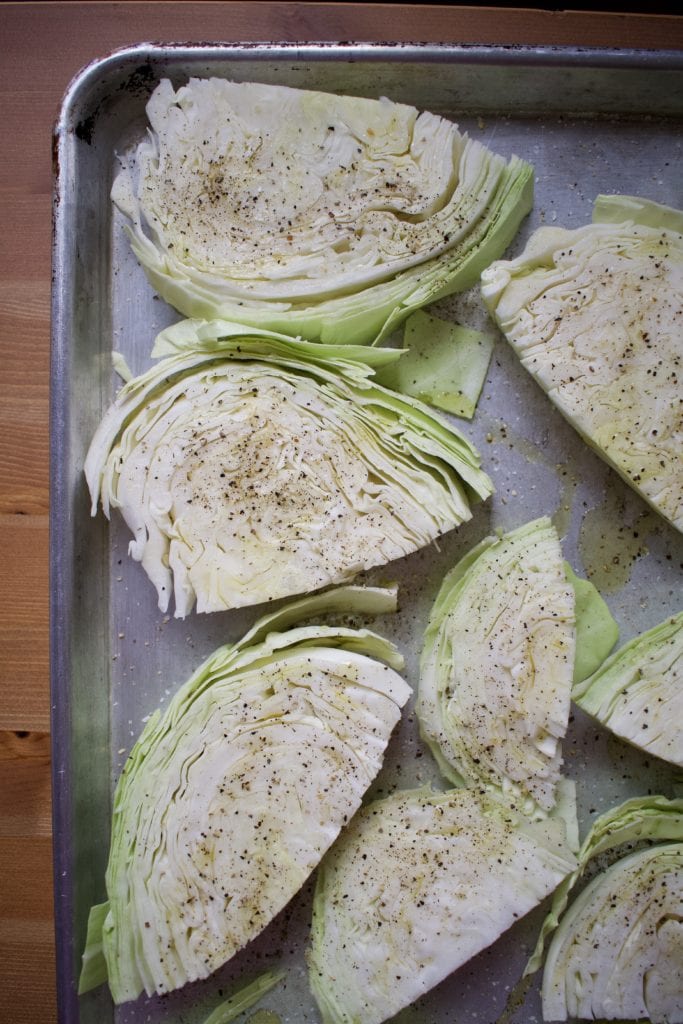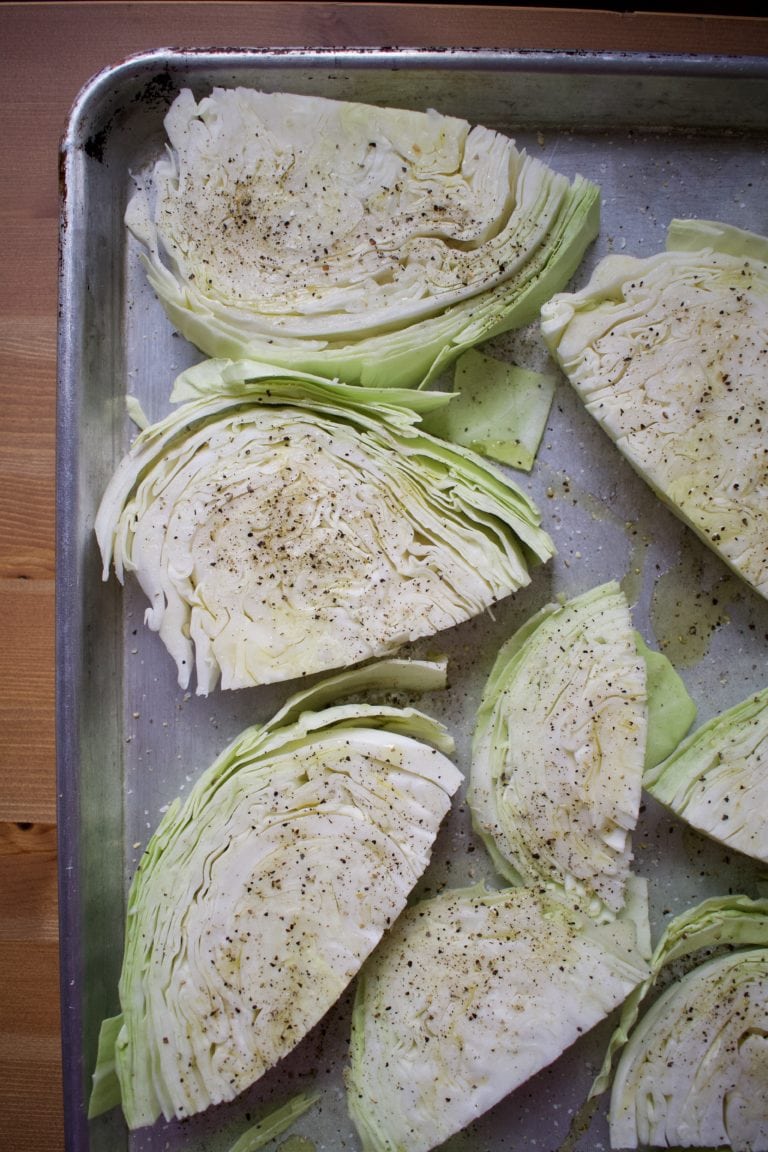 Then brown up some onions in butter in the bottom of the pan. Cook just until they begin to take on some color. Then mix the cooked onions into the potato and cabbage mixture.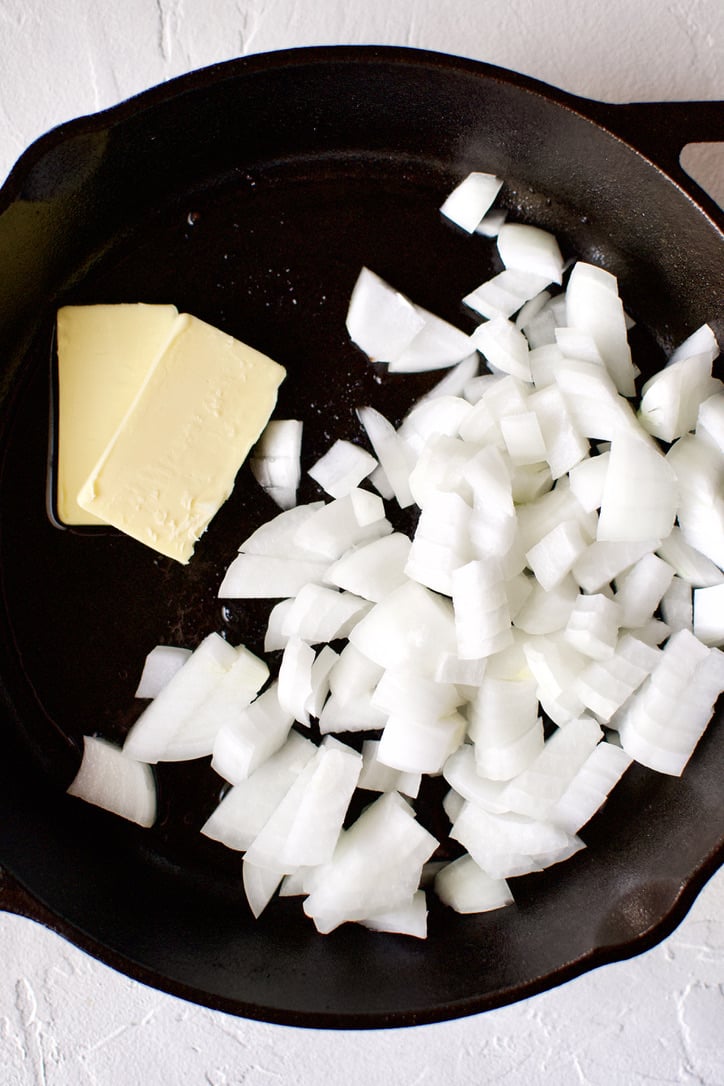 Fry the potato, cabbage, and onion mixture in butter until browned on each side. I do this in two batches and flatten out the potatoes into big cakes about ½ inch thick. Break it into 4-5 pieces and flip.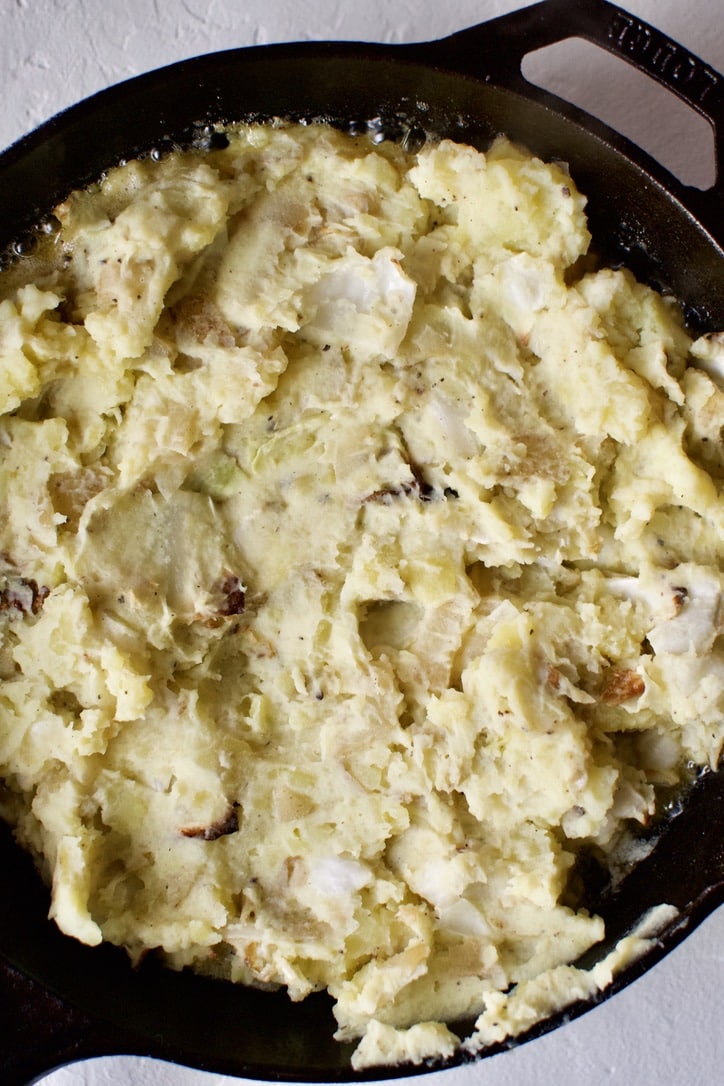 Serve alongside some browned Irish bangers or with your Corned Beef and Cabbage for a fantastic way to celebrate an American St. Patrick's Day.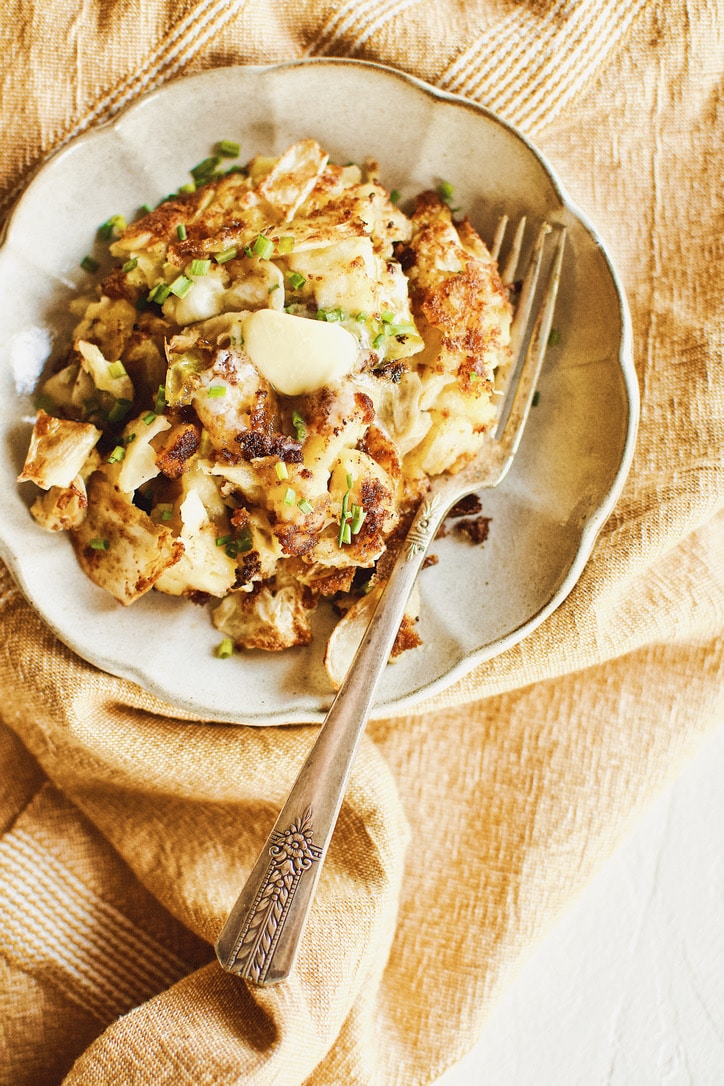 Did you make this recipe? Let me know by leaving a review or comment! And be sure to sign up for my newsletter, and follow along on Instagram, Pinterest, and Facebook!