While I know this recipe is incredibly simple, every time I make this 3-ingredient Ranch Dressing Recipe I get rave reviews. You're going to love it too! Everyone who tastes this thinks I spent tons of time making it, little do they know I just break the rules a little and whip up the easiest ranch ever.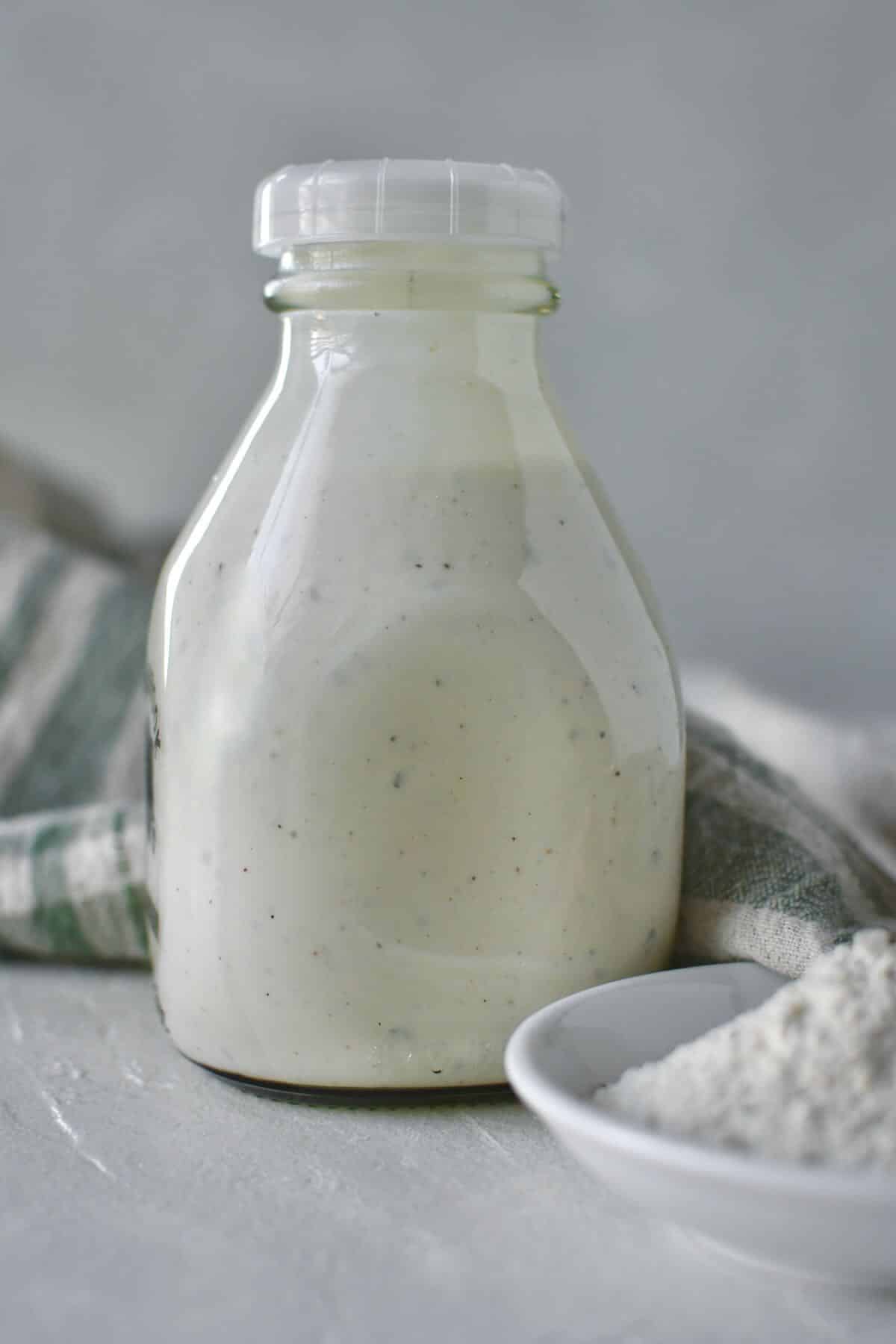 I searched for years for a premade, or bottled ranch dressing, and nothing compares to this SUPER EASY homemade ranch. There is just something about it that is reminiscent of what you get in a restaurant and it makes me want to dip my chicken wings in it immediately!
Jump to:
Ingredients
Yes, all you need is 3 ingredients to make this homemade ranch dressing. And since the list is so short, use THE BEST versions you can afford. Use real full-fat whole milk, and FULL FAT mayo, and use the real brand, it makes a difference, REALLY!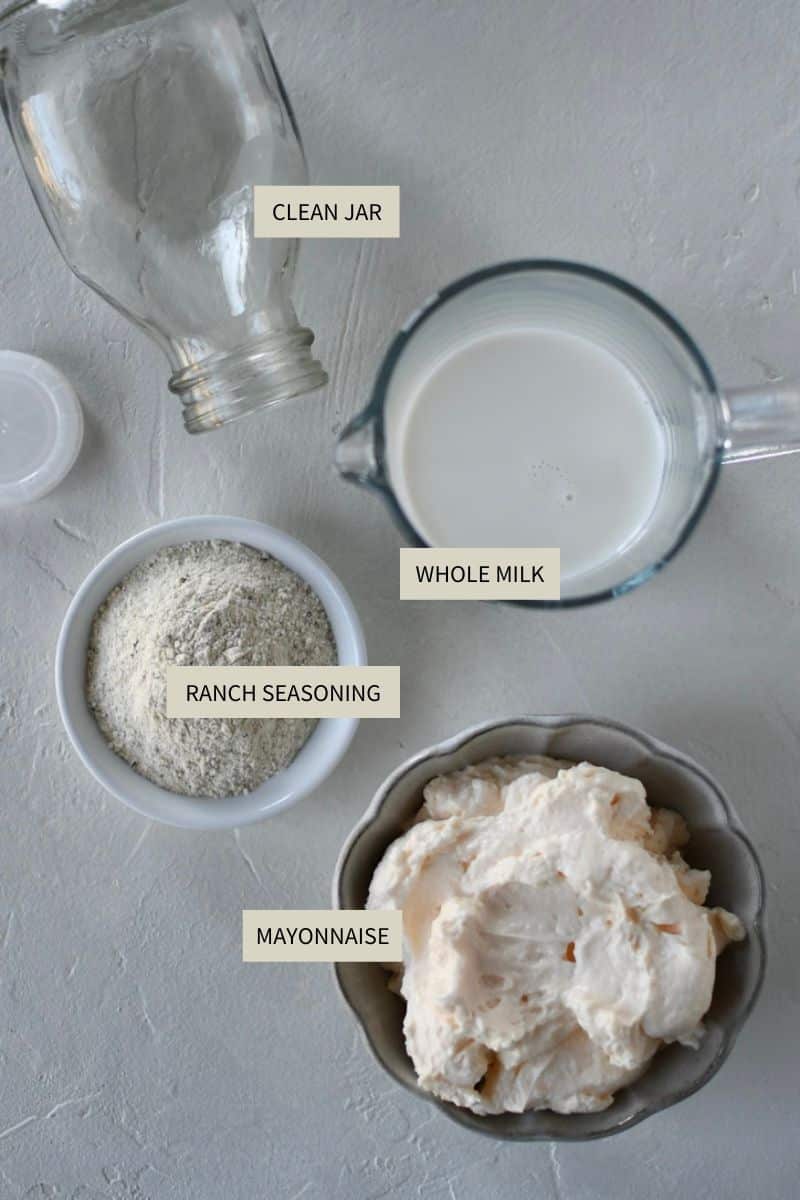 And yes, that is ranch seasoning, from a packet or the big box store giant container. Go ahead and buy the big container, you will be making this on repeat. You may be laughing at me right now, but I have tried EVERY ranch out there and tried to make it from scratch, and this is just the flavor memory that makes me happy!
Use the JUMP TO RECIPE button at the top of the post, or scroll to the bottom of the post to see the full recipe card with ingredient measurements and instructions.
Method
This ranch really is the best, and there really is NOTHING to whipping up a batch. I think I can do it in about 2 minutes flat now, faster if the chicken wings are ready and I forgot to make some!
I start by whisking up the milk and ranch seasoning, then adding the mayo and beating it in. This is a little specific, but getting the seasoning worked into the milk first is important. It helps carry the flavor and keeps the powder from flying out of the mix too.
So whip it up and place it in an air-tight container and refrigerate for at least 30 minutes and it is ready to use.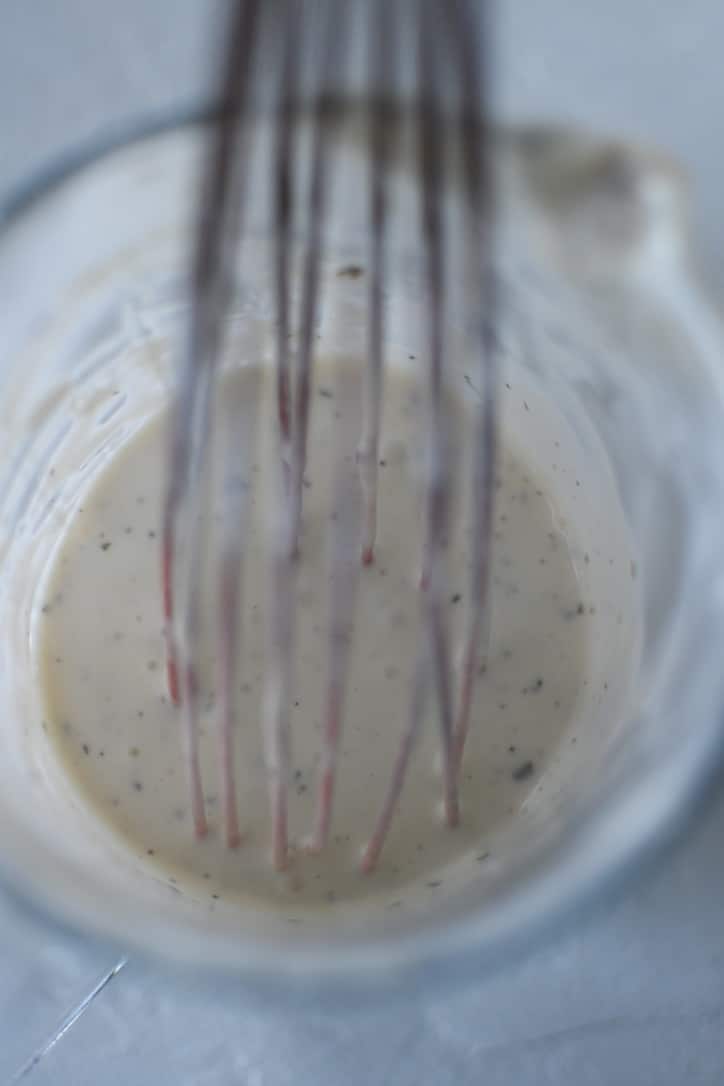 Notes & Tips
I like a nice pourable ranch so I use a bit more milk than mayo to keep it a little bit loose. It is still thick, but pourable.
To make your ranch thicker you can use more of a 50/50 ratio of milk to mayo, or more mayo if you like it even thicker to make a dip for vegetables.
And to make a thinner ranch for pouring or drizzling, you can lighten up on the mayo and add more milk.
While I know you can basically buy a bottle of ranch dressing that is similar to this recipe, there is just something about making it fresh that is different. Plus it allows me to change the thickness as desired too.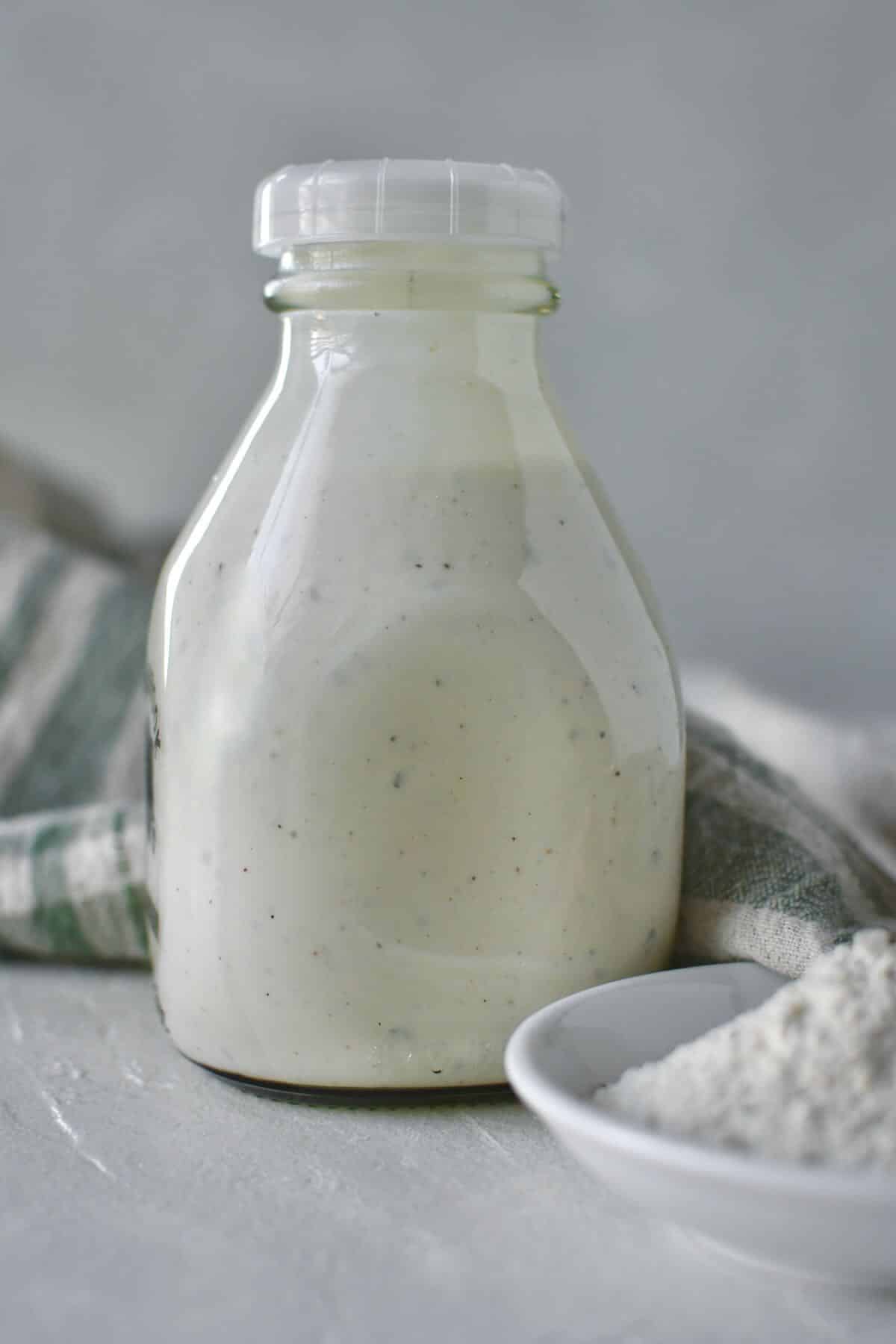 More of my favorite Salads and Dressings
Did you make this recipe? Let me know by leaving a review or comment! And be sure to sign up for my newsletter, and follow along on Instagram, Pinterest, and Facebook!