I love to make this BBQ Chicken Salad any time of year, but it really makes the perfect summer dinner. A giant dinner salad is one of my favorite things and this one is loaded right up with tons of flavor and texture!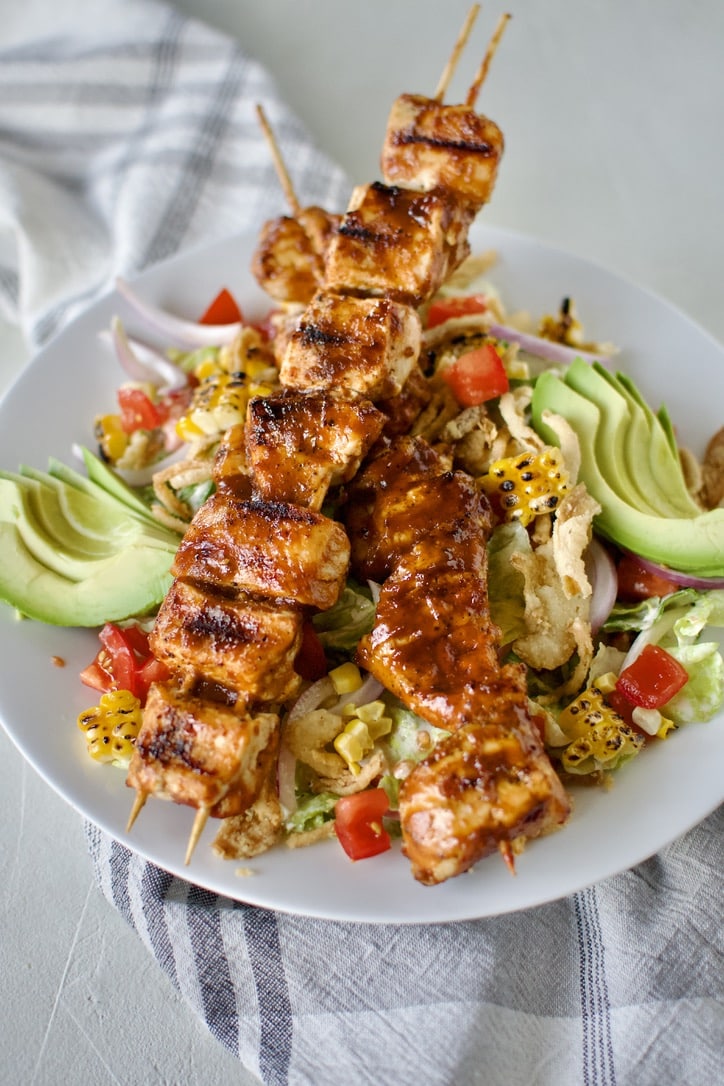 It also highlights some of summer's greatest produce. The tomatoes are at their freshest and most flavorful, and fresh corn is aplenty. Plus, I get to get my favorite duo together, bbq and ranch, they just go together so well!
Jump to:
Ingredients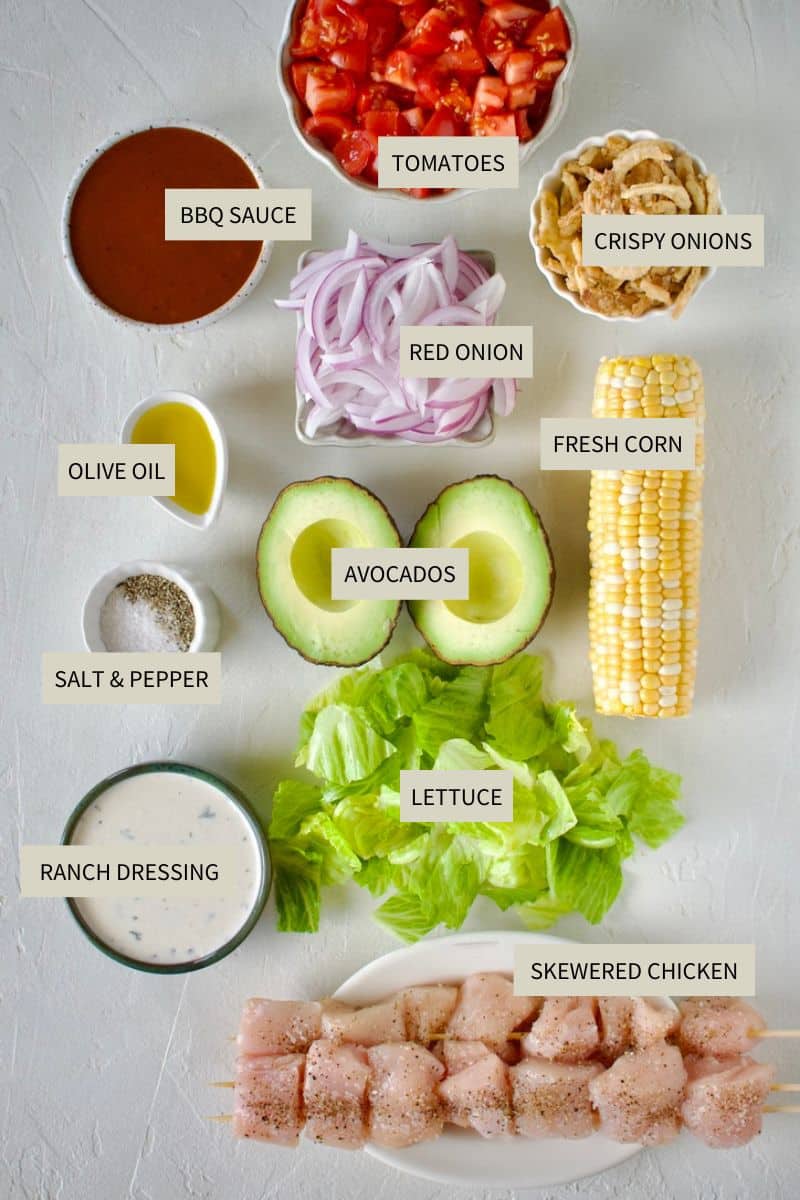 Use the JUMP TO RECIPE button at the top of the post, or scroll to the bottom of the post to see the full recipe card with ingredient measurements and instructions.
Method
First, skewer and season the chicken, then lightly oil the corn and season with a little salt and pepper. Fire up the grill and get it nice and hot. And while the chicken cooks grill the corn until is begins to char a little bit.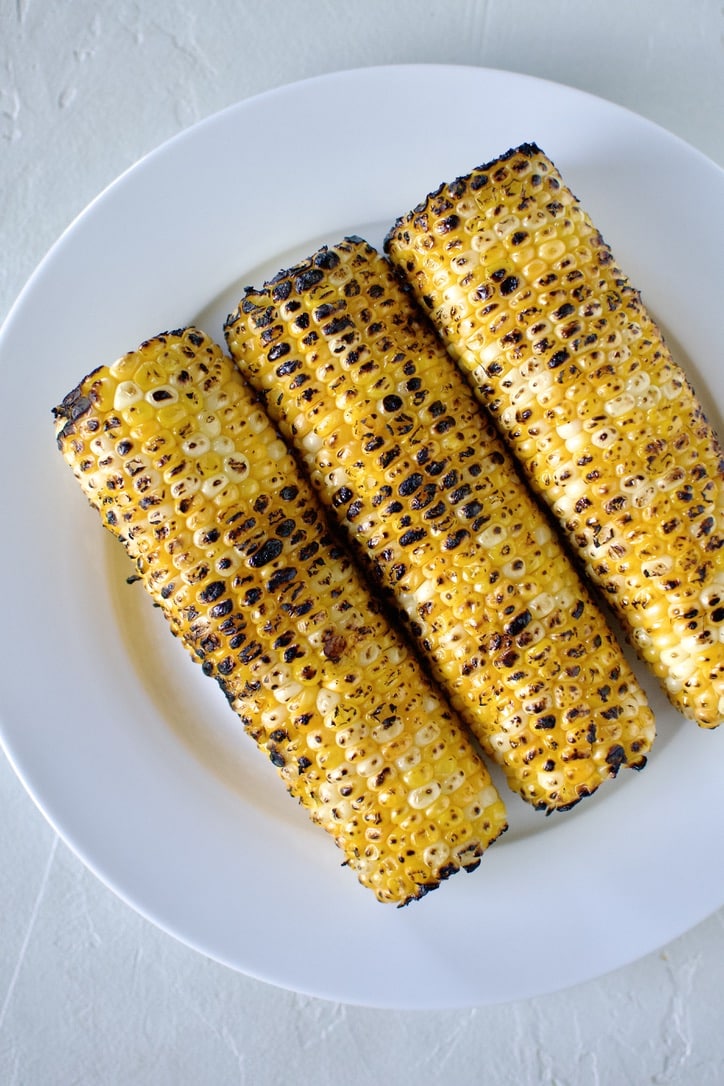 Let the corn cool a little, then cut it off the cobb. In a large bowl, combine the lettuce, cooled corn, and remaining salad fixings and toss it all together.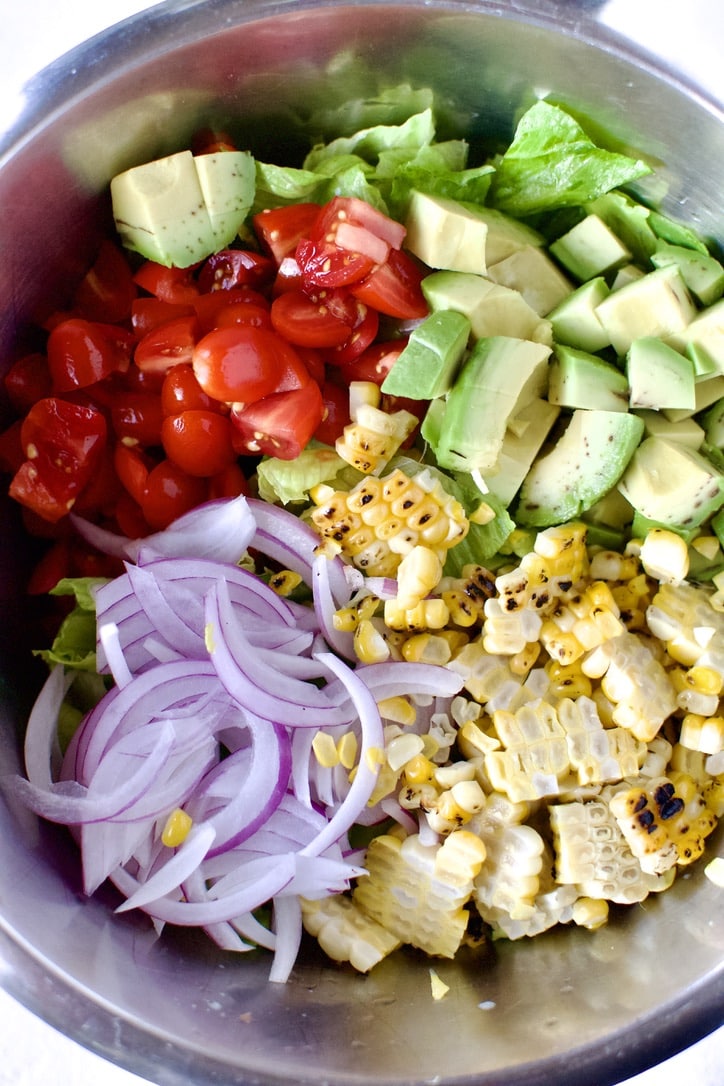 Place some of the mixed salad on a plate, and top with some of the grilled bbq chicken skewers. Oh, and toss on some of the crispy onions on top, they really elevate the salad and make GREAT!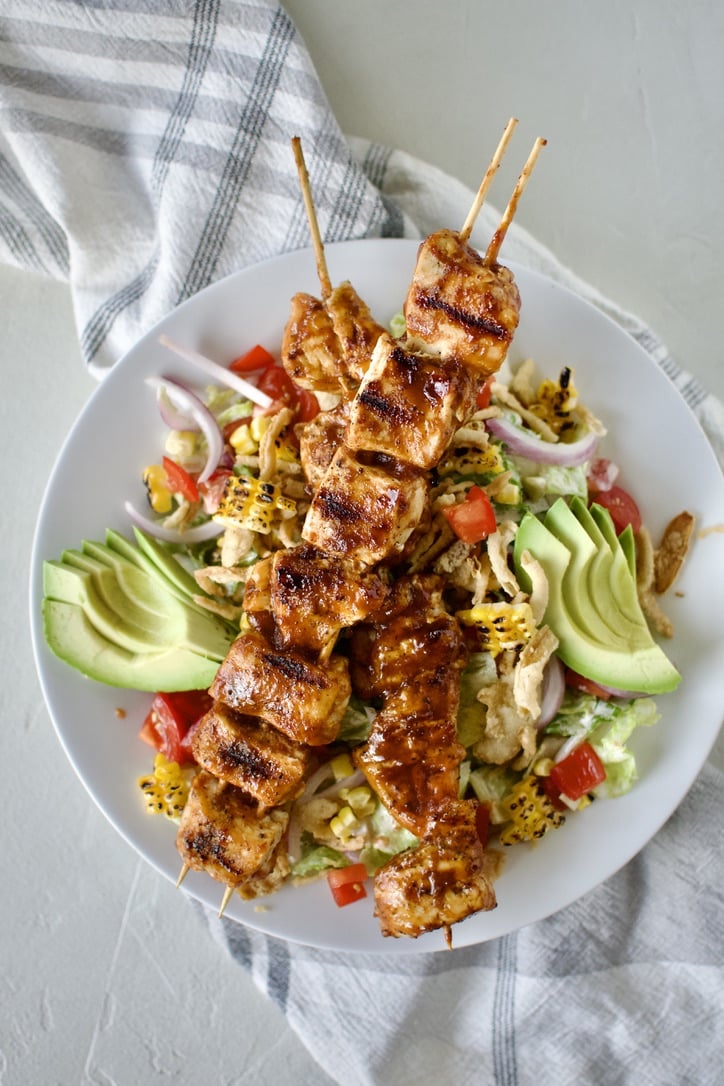 Notes & Tips
Be sure to soak the skewers in water, if you don't they will burn right up on the grill. Alternatively use metal skewers, like these!
When the grill is hot, you can place the chicken and corn on at the same time. The corn should cook and char before the chicken is done. Let it cool while the chicken finishes cooking, then everything should be ready at the same time.
Cut your avocado as close to serving time as possible to keep it from browning. But once you toss it with the dressing it will not turn brown.
Substitutions
If you do not prefer chicken breast, any cut of chicken you like better could be used.
I use romaine because it is sturdy lettuce and can hold up to a hot chicken skewer being placed on it. But butter lettuce or leaf lettuce could also be used.
Ranch is my favorite dressing to use because I love it with the bbq sauced chicken. But you could of course use your favorite dressing if you don't prefer ranch.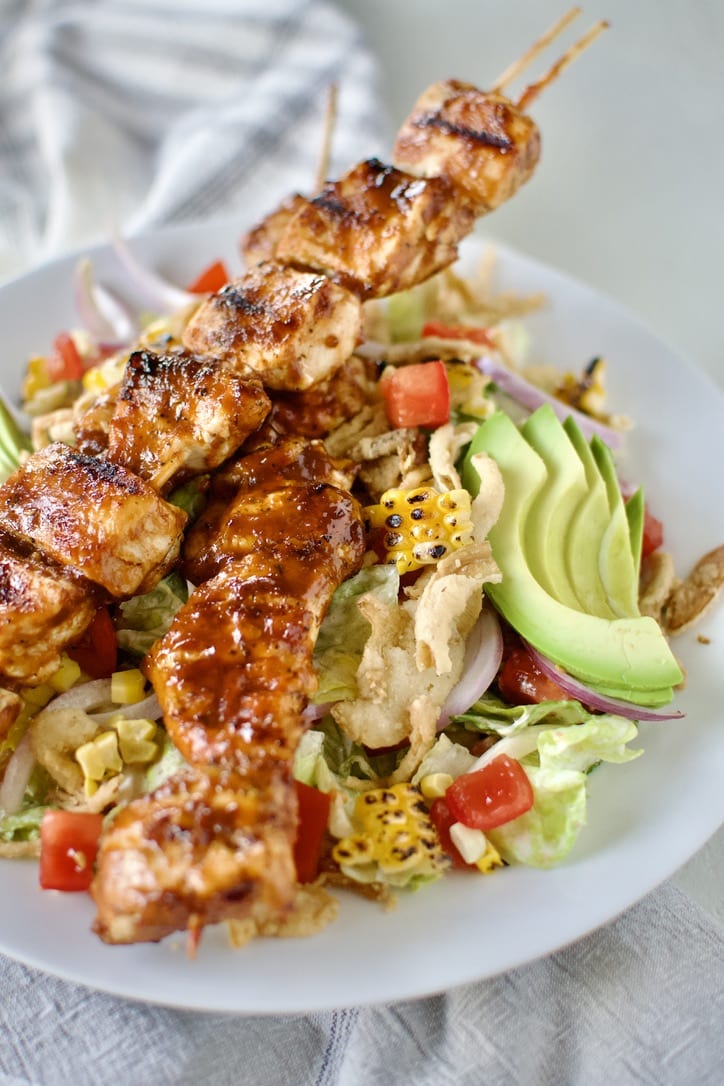 More of my Favorite Salads
Did you make this recipe? Let me know by leaving a review or comment! And be sure to sign up for my newsletter, and follow along on Instagram, Pinterest, and Facebook!