This Calzone Dough Recipe produces a super supple dough that is perfect for encasing lots of cheese and flavorful toppings. It is a very easy recipe to make, rolls out beautifully, and gets just the right kind of crispy you want for a calzone dough.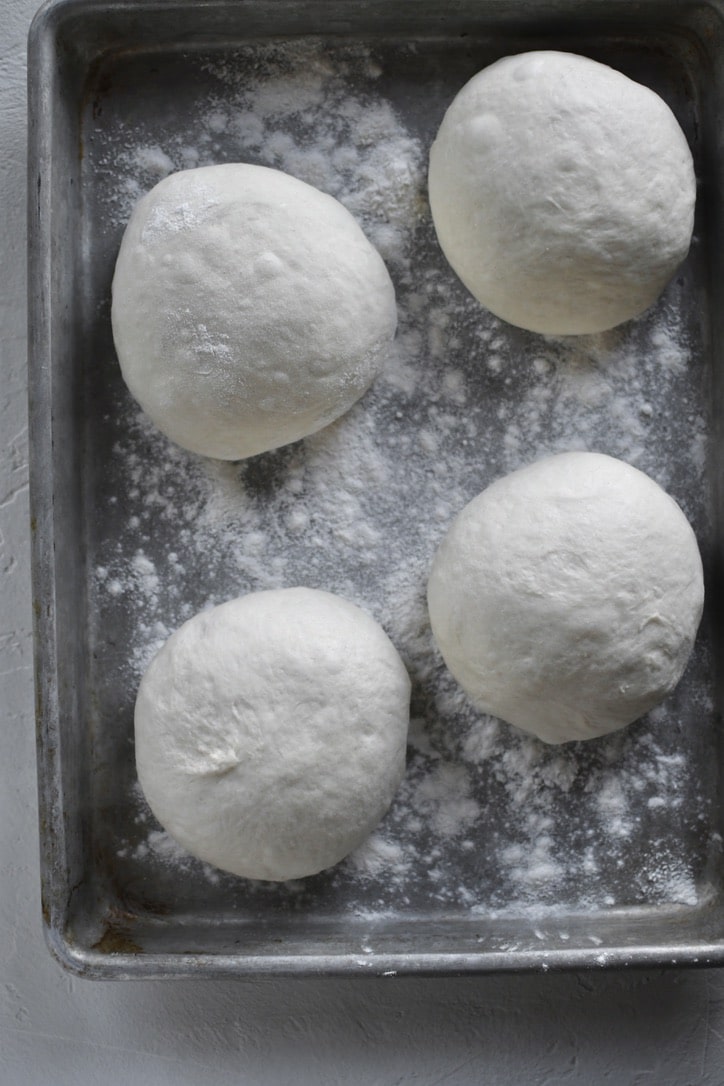 And while you just have to have some patience to let the dough rise, it only takes a few minutes to whip up and very little active time working with it. Use this recipe to make my Homemade Calzones.
Jump to:
Ingredients
What I love about bread dough is that it uses the simplest ingredients and yields one of life's greatest flavors. Flour, salt, and water at a minimum, with some yeast to make it grow, oil to make it supple, and honey to give the finished bake a nice crisp.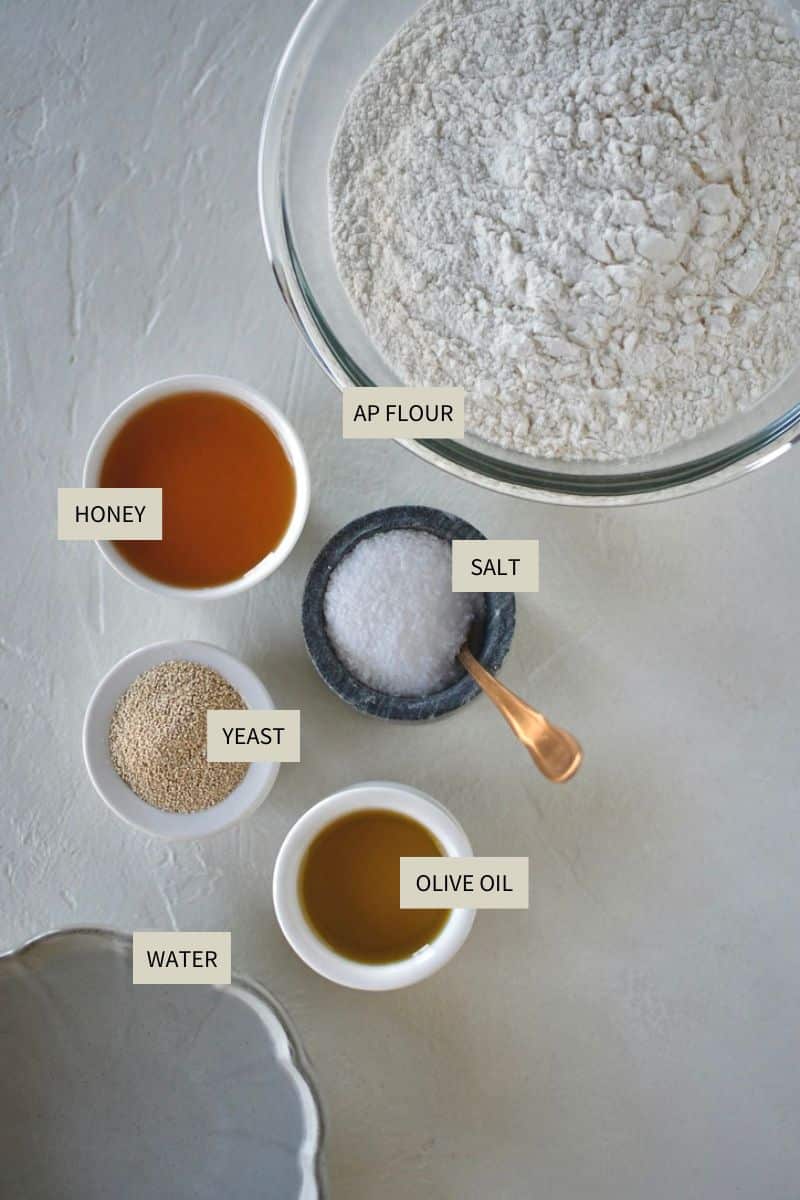 The addition of honey to what is essentially pizza dough helps to give the crust a nice golden brown. That crisp helps the dough hold up to all the ingredients that you can pack into a calzone. And it makes a pizza pocket you can easily pick up if you'd like.
Use the JUMP TO RECIPE button at the top of the post, or scroll to the bottom of the post to see the full recipe card with ingredient measurements and instructions.
Method
First, bloom the yeast in some warm water and the honey. Give it a gentle stir and let it rest for about 10 minutes till foamy.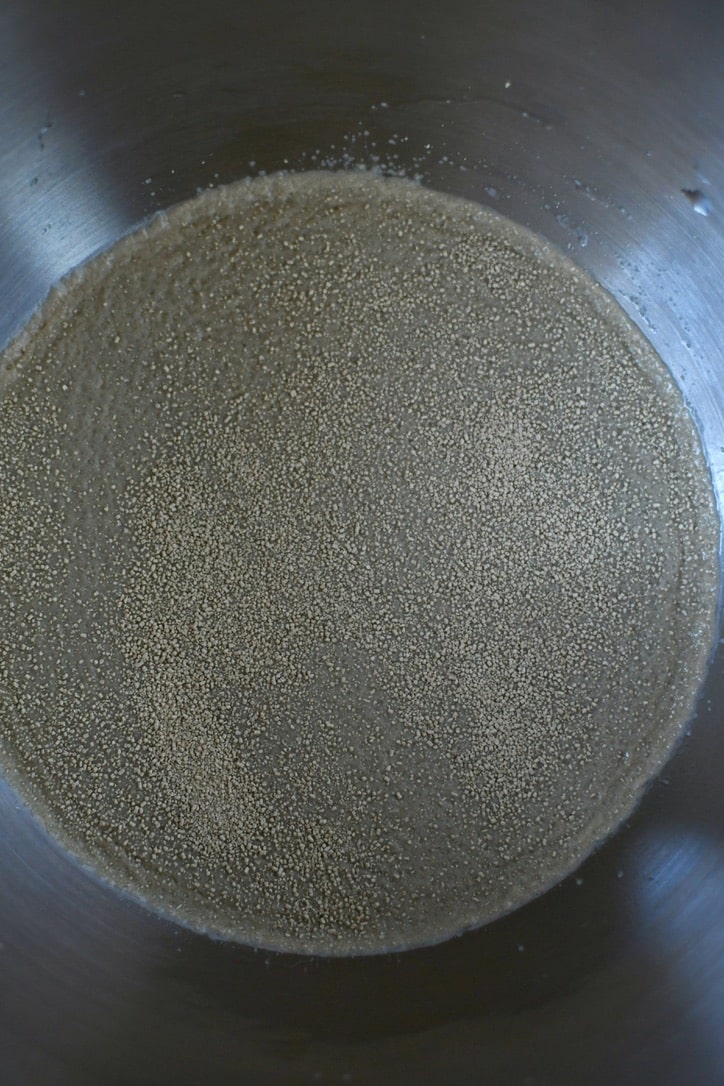 Then add the flour, oil, and salt to the bowl. I like to knead my dough in a stand mixer and use the dough hook to form a shaggy dough in the bowl before mixing for 3-4 minutes.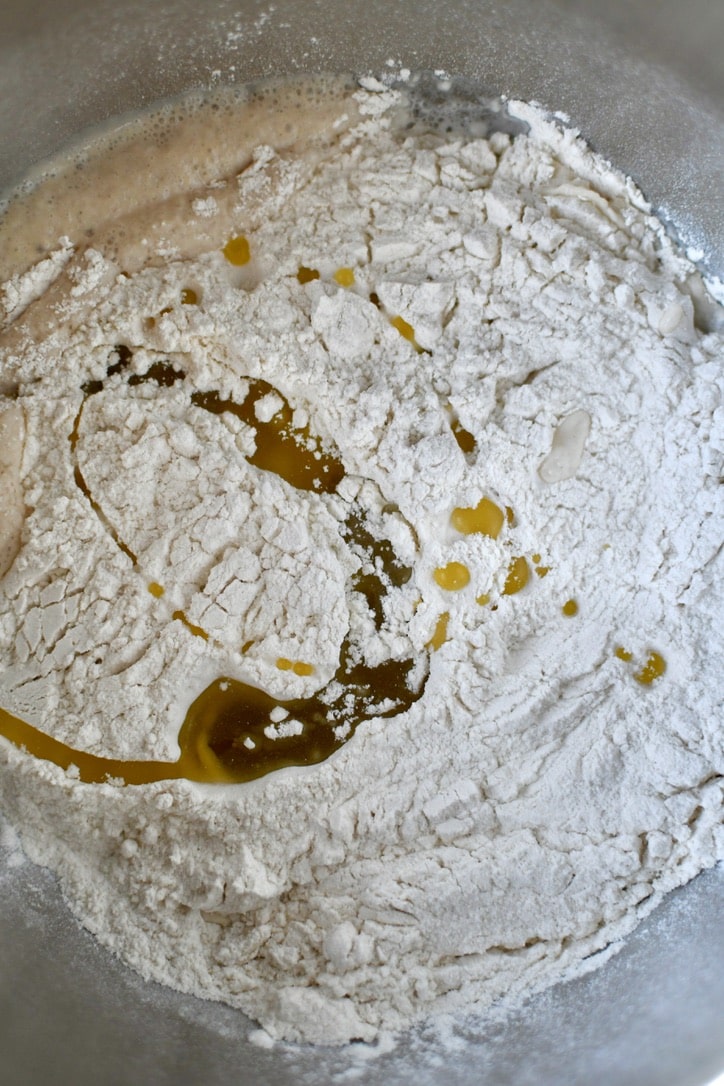 Then place the bowl on the mixer and let it knead on medium speed till smooth. Pull the dough out of the bowl and add a little oil to it. Then roll it around in it, cover it with plastic, and place it in a warm place till doubled in size.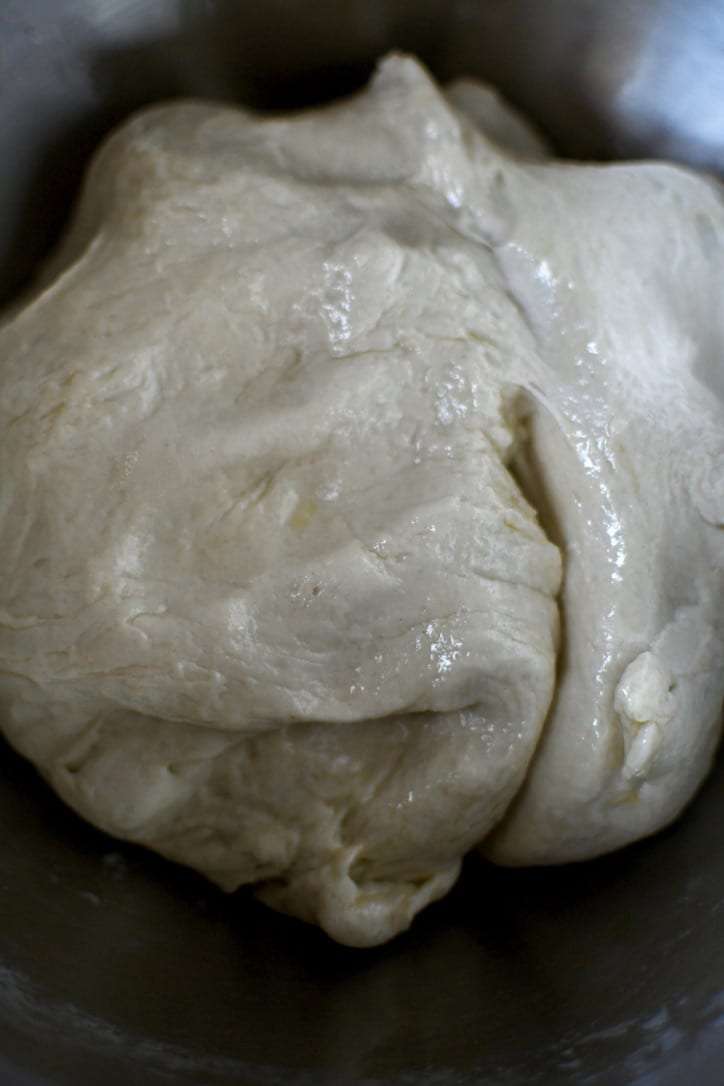 After the dough has had its first rise, portion it into four pieces and place it on a floured baking sheet and let it rest 30 minutes longer. Then you can roll it out on a lightly floured work surface, into an 8-10 inch circle, and it is ready to be filled to your liking.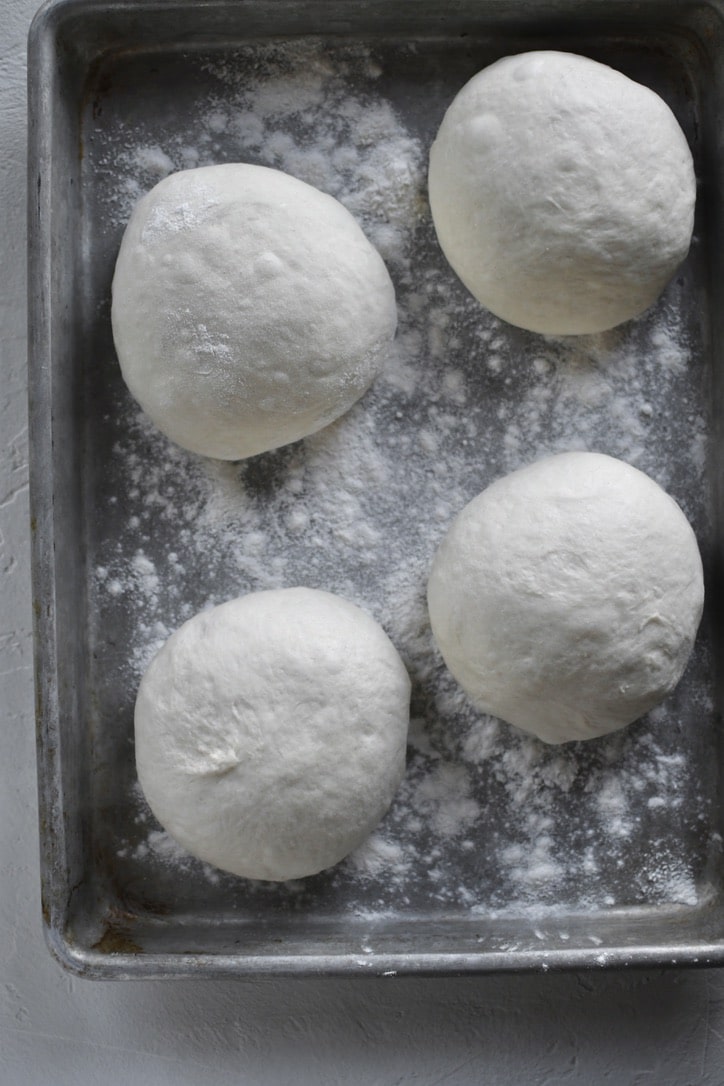 Notes & Tips
When blooming the yeast, be sure the water is warm, but not hotter than 110˚F. If it is warmer than that, the yeast will die when added to the water because it is too hot for it to thrive.
Be sure to let the yeast fully bloom in the water for 8-10 minutes before adding the flour and kneading it into the dough. This is a great way to be sure your yeast is alive and growing. If it does not get foam you know it is dead and won't produce a proper rise.
This recipe features honey, you want to use it because the sugars in it help to make the dough crisp up and brown when cooked.
Substitutions
In place of the active dry yeast, you can use pizza crust yeast. It will work the same way for this recipe. And in a pinch, you can use rapid-rise yeast, but I have not tested this recipe with fresh yeast and I can not say if it will work.
I use light neutral olive oil for this recipe. You do not want anything too flavorful or fruity or it will taste bitter after baking. You could also use vegetable oil, avocado oil, or anything light and neutral.
Did you make this recipe? Let me know by leaving a review or comment! And be sure to sign up for my newsletter, and follow along on Instagram, Pinterest, and Facebook!