This simple Parmesan Pie Crust recipe can up your game when it comes to breakfast quiches and my delicious Roasted Tomato Tart. Beefing up the flavor with some extra salt and the addition of pepper and parmesan make it something that I WANT to eat, all the time! I buttery flakey pie crust is one of the best things ever, this just makes it extra special!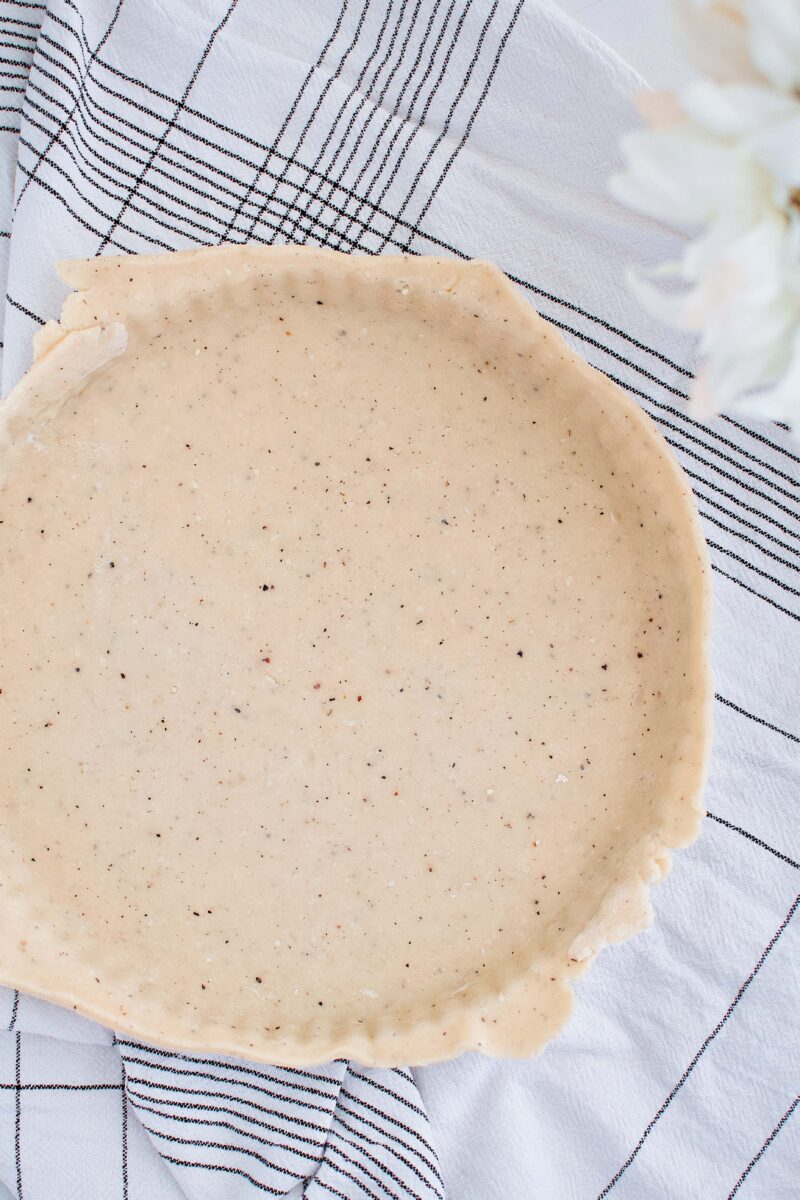 What you need!
The ingredient list is short but just a tiny bit different than a basic pie crust. It has a little extra fat in it and that makes it even more tender and delicious. Between the cheese, cream, and butter it becomes the perfect blend for a savory tart or quiche.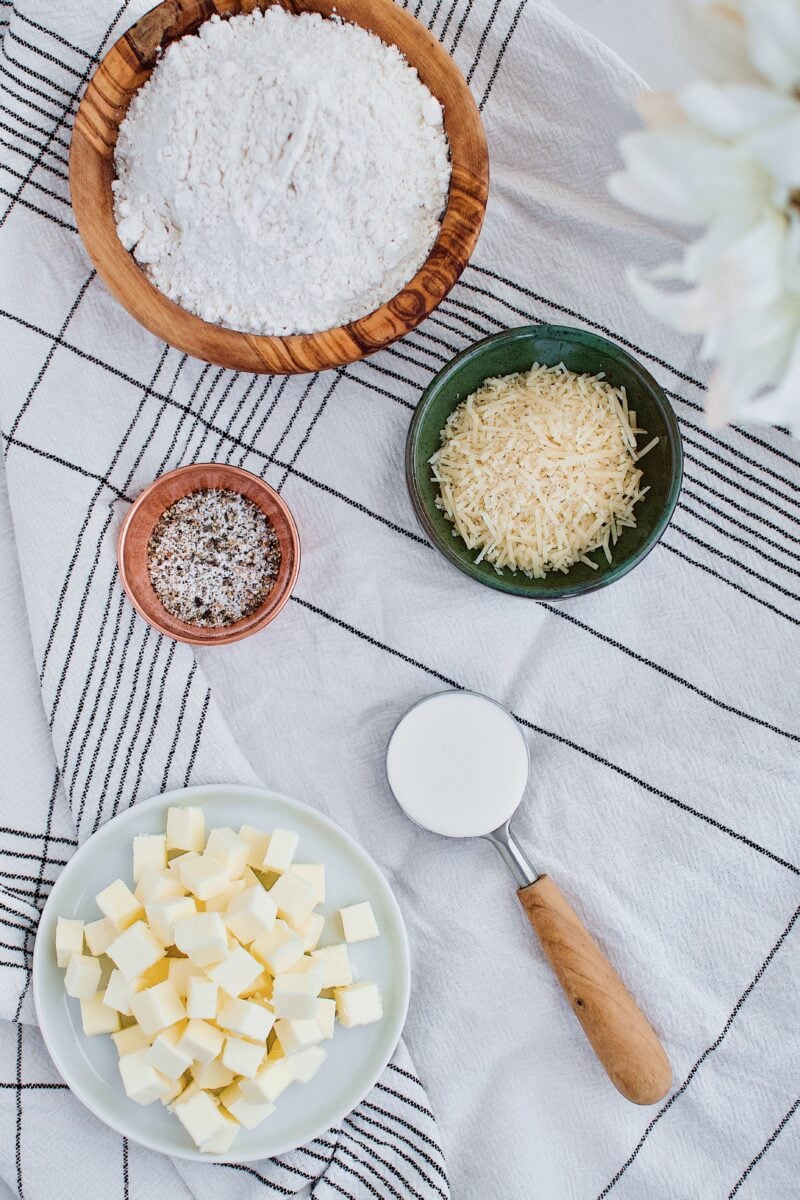 What you need:
All-Purpose Flour
Kosher Salt
Cracked Black Pepper
Parmesan Cheese
Unsalted Butter
Heavy Cream
Ice Cold Water
While I am typically not a huge fan of breaking out a big piece of equipment for a recipe, I prefer simply using my hands or making pie crust in the KitchenAid that is usually already out on the counter, this Parmesan Pie Crust recipe is best made in a food processor. I like using the processor because it breaks down the cheese better and really makes it a part of the dough. It is the easiest way to work the dough and evenly disperse all of the ingredients.
If you are looking to equip your kitchen with a food processor, take a look at THIS ONE, it has just enough blades to be useful while not having things you won't use. It is super powerful and one essential machine I think you really need in your life. I have had mine for about 10 years and it works like brand new still!
To create extra flaky layers, turn the dough out of the food processor and press it together, roll it out and fold it over itself a few times. Two to three times and you will work the dough just enough to give it some flake. Then wrap it up tightly and let it chill for at least 30 minutes, up to overnight.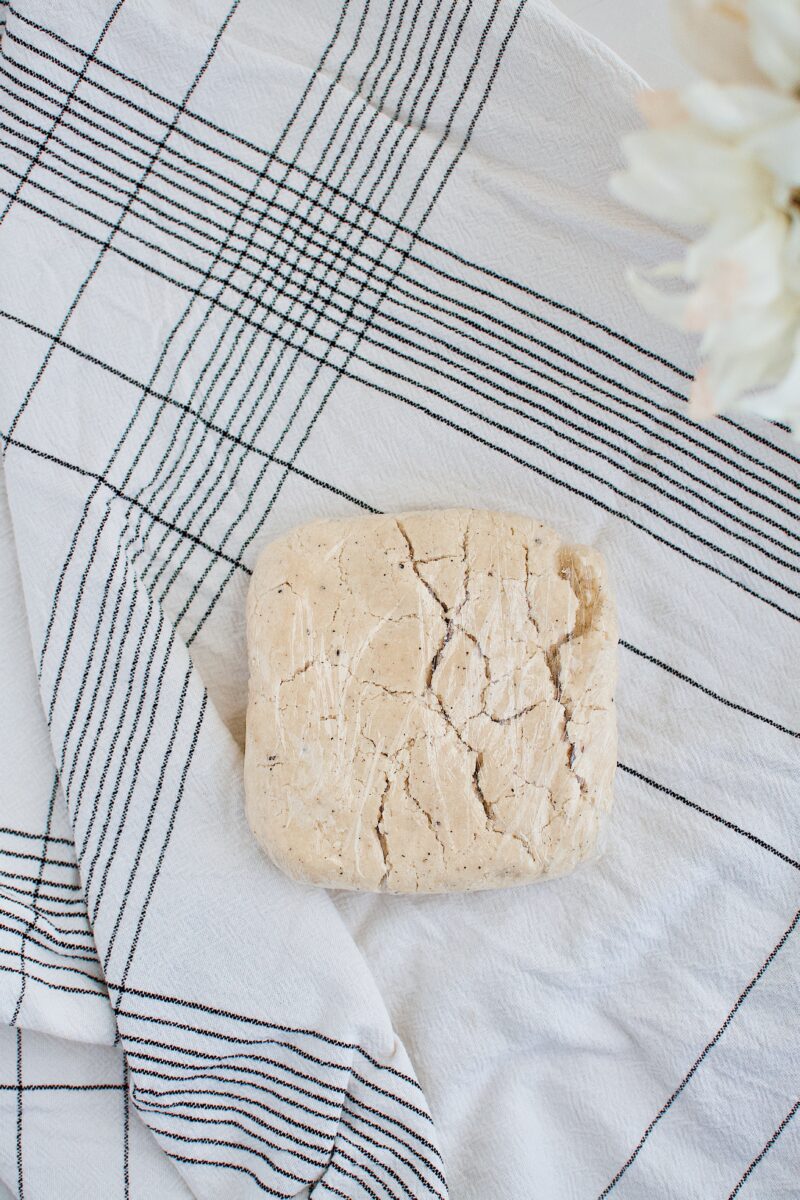 How to use this recipe
I used this recipe for my Roasted Tomato Tart, it complements the flavors of it perfectly and this flaky, buttery, cheesy crust is fantastic. I could also imagine this recipe being perfect for quiche and I think I am going to attempt some homemade crackers with it, Great British Baking Show style.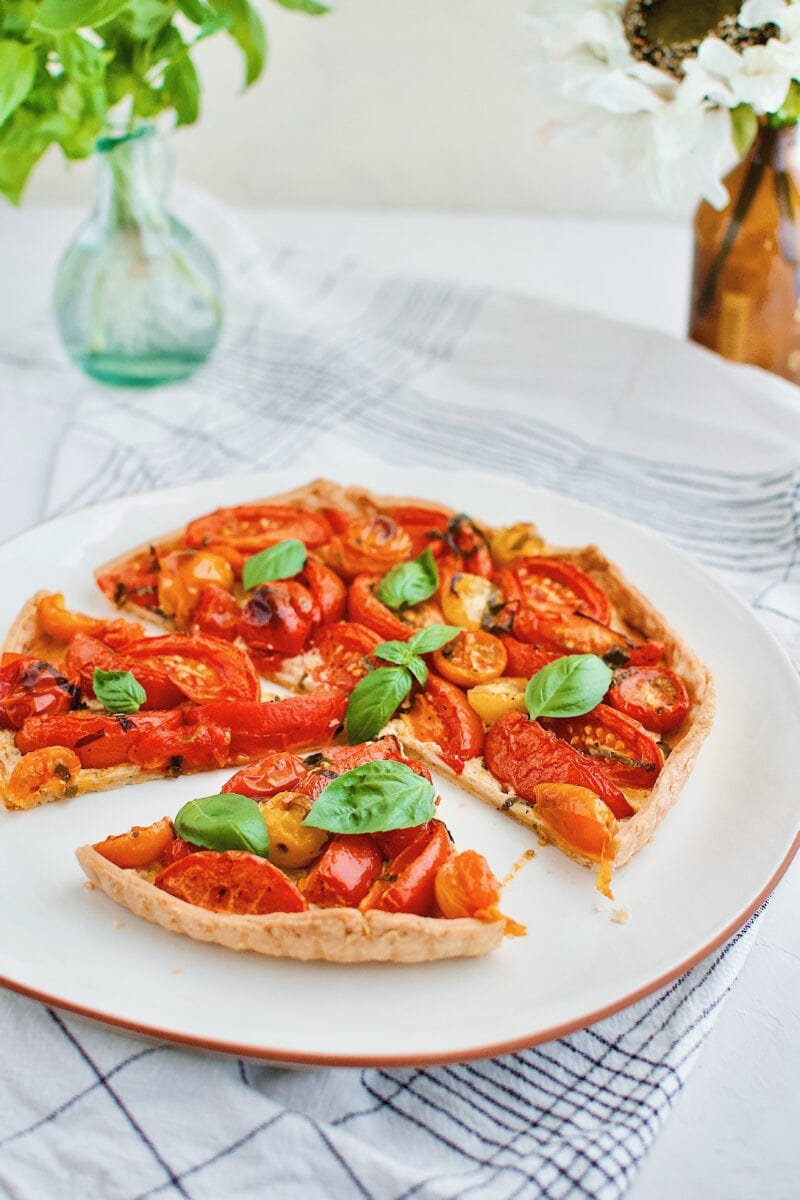 To make that recipe I parbake the crust and then cover it with Boursin cheese. If you are going to blind bake a crust like this, roll it out, place it in the pan, prick it all over with a fork and bake for 15 minutes. This helps crisp the crust and start the cooking process which will help keep it crisp with a wet filling like these tomatoes.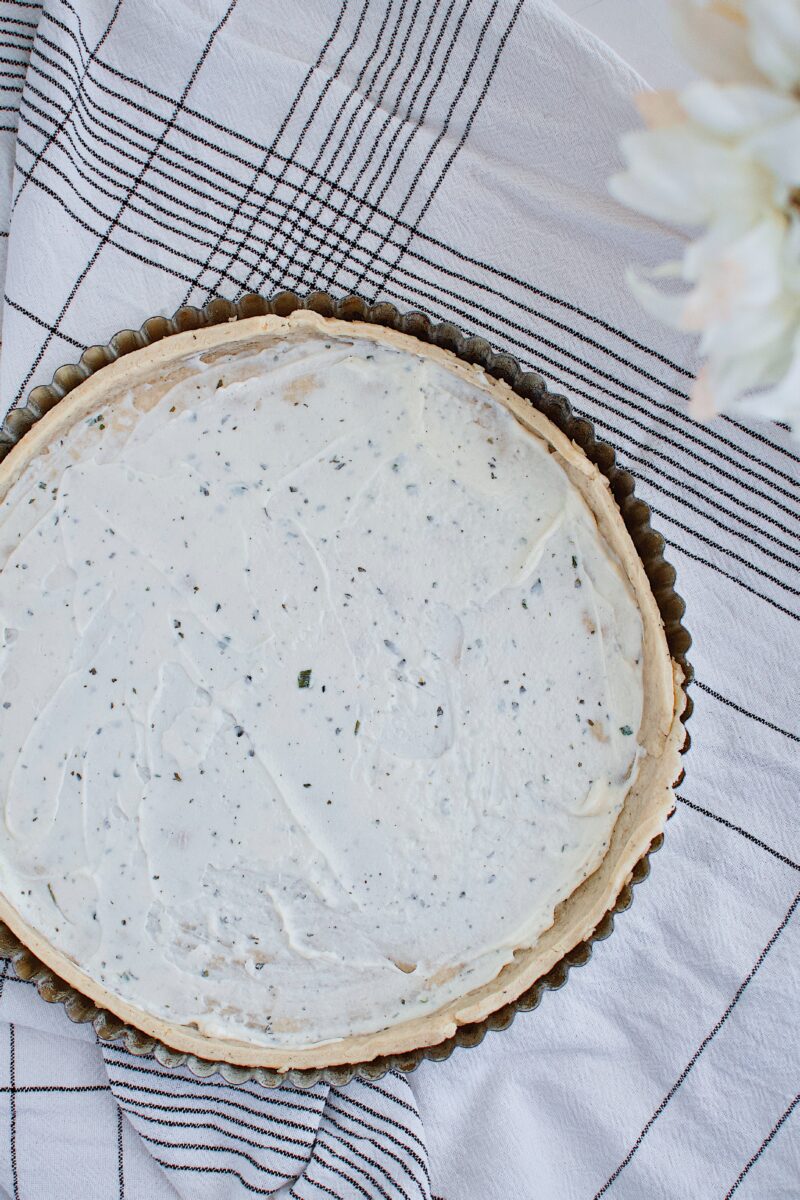 Did you make this recipe? Let me know by leaving a review or comment! And be sure to sign up for my newsletter, and follow along on Instagram, Pinterest, and Facebook.