This is THE recipe you NEED to put those fantastic St. Patricks Day leftovers to work, and just maybe cure the hangover. Think of this as a bit of a corned beef hash taken to the next level and kicked up a notch! Now go get those leftovers and let's make some Reuben Casserole.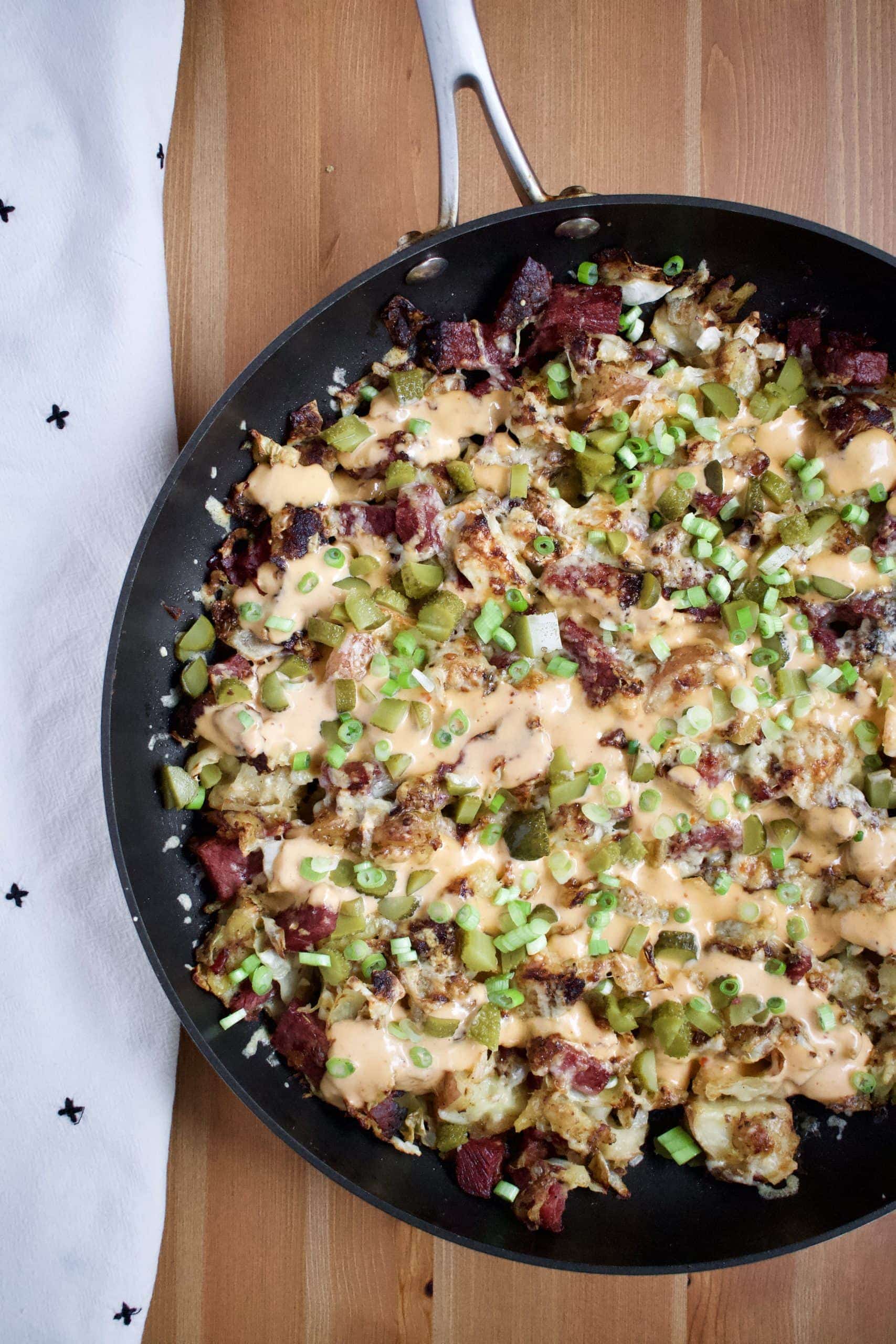 Now I called this Reuben Casserole because as I was making it, adding ingredients and layering in the leftovers, it dawned on me. I started out to make a corned beef hash, but then I wanted a sauce on top. I found some gherkin pickles in the fridge as I was rummaging and suddenly I had all the components of a Reuben in front of me.
The real kicker was when I put it on the table my mom said, "This tastes like a Reuben", her favorite sandwich. So that sealed the deal. Put your leftover corned beef, cabbage, potatoes, and a little remoulade sauce to work for this extra special Nextover dish that is sure to please!
Did you make this recipe? Let me know by leaving a review or comment! And be sure to sign up for my newsletter, and follow along on Instagram, Pinterest, and Facebook.