If you love my Pumpkin Spice Iced Chai Latte, you will love this Pumpkin Spice Bread. Plus they are a match made in heaven!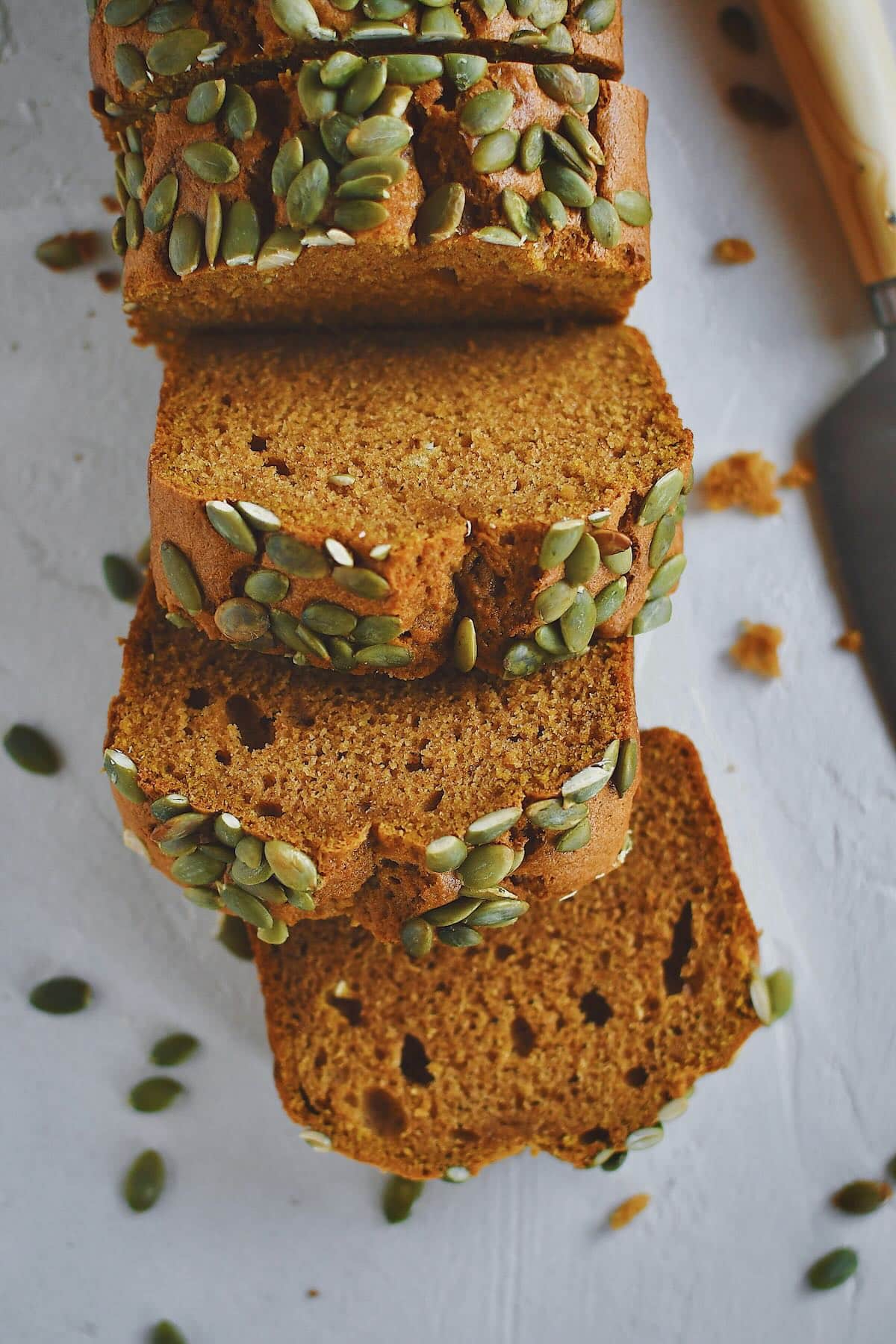 This pumpkin bread tastes just like the one you can get at Starbucks. Call it a copycat if you must, but you can make the whole loaf for the cost of a slice at the coffee seller. And that's all I need to know to get me whipping up a batch.
Jump to:
Ingredients
This recipe is a great place to use my homemade Pumpkin Spice Blend. I like to blend my own for extra flavor.
The only other special note I have on this ingredient list is to be sure you use green pumpkin seeds, sometimes called pepitas. I like to use raw ones so they toast while the loaf cooks and doesn't burn.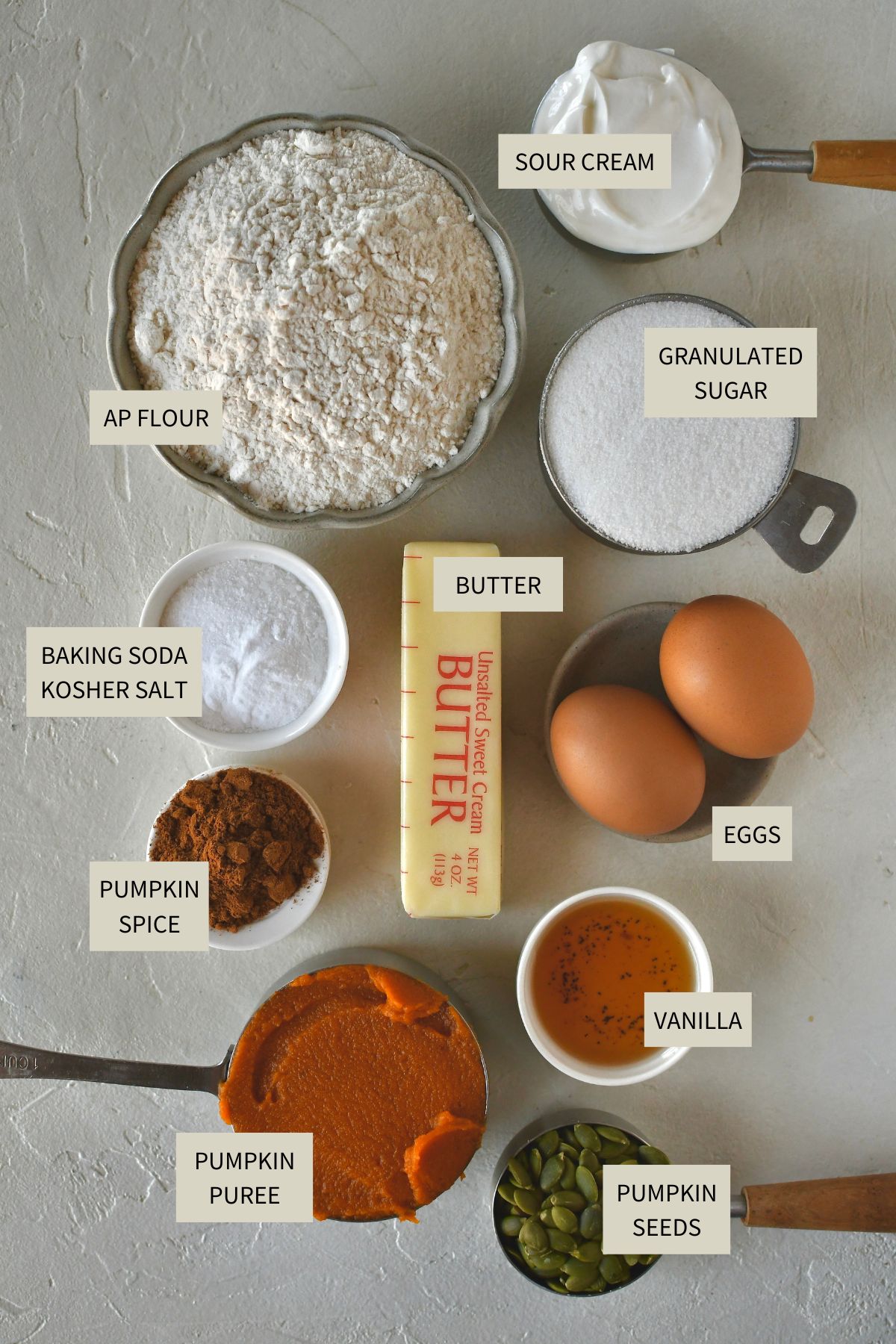 What you need:
Unsalted Butter
Granulated Sugar
Eggs
Vanilla Extract
Pumpkin Puree
Sour Cream
All-Purpose Flour
Baking Soda
Kosher Salt, Morton's
Pumpkin Spice Blend
Pumpkin Seeds
See the recipe card for full quantities.
Use the JUMP TO RECIPE button at the top of the post, or scroll to the bottom of the post to see the full recipe card with ingredient measurements and instructions.
Method
To make this pumpkin spice bread, first, blend the butter and sugar together until light and fluffy. Then beat in the eggs and vanilla, before adding the sour cream, pumpkin, and pumpkin spice to the bowl and beating them in.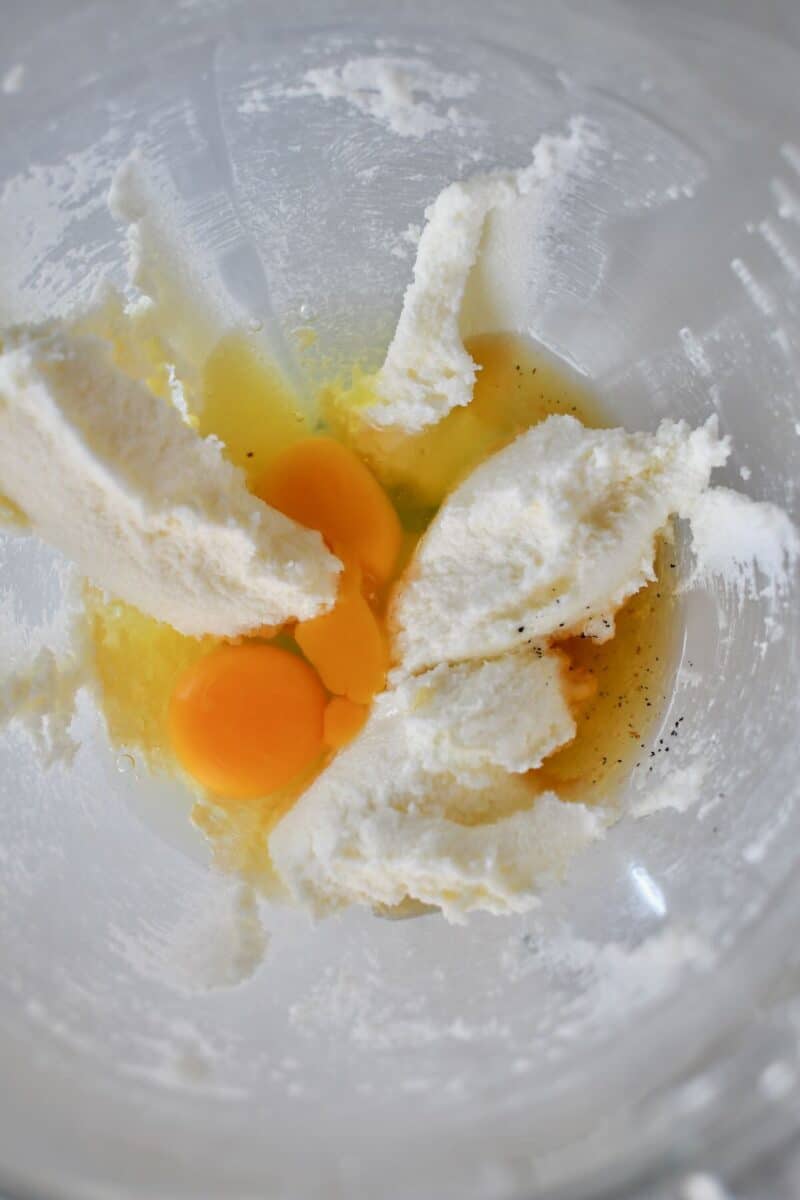 Lastly, fold in the dry ingredients, just till no streaks of flour remain, taking care not to overwork the flour so your finished loaf is light and airy.
Place the pumpkin batter in a greased and lined long loaf pan. I like to line it with parchment to make the finished bread easy to lift out of the pan. Place the raw pumpkin seeds on top before baking.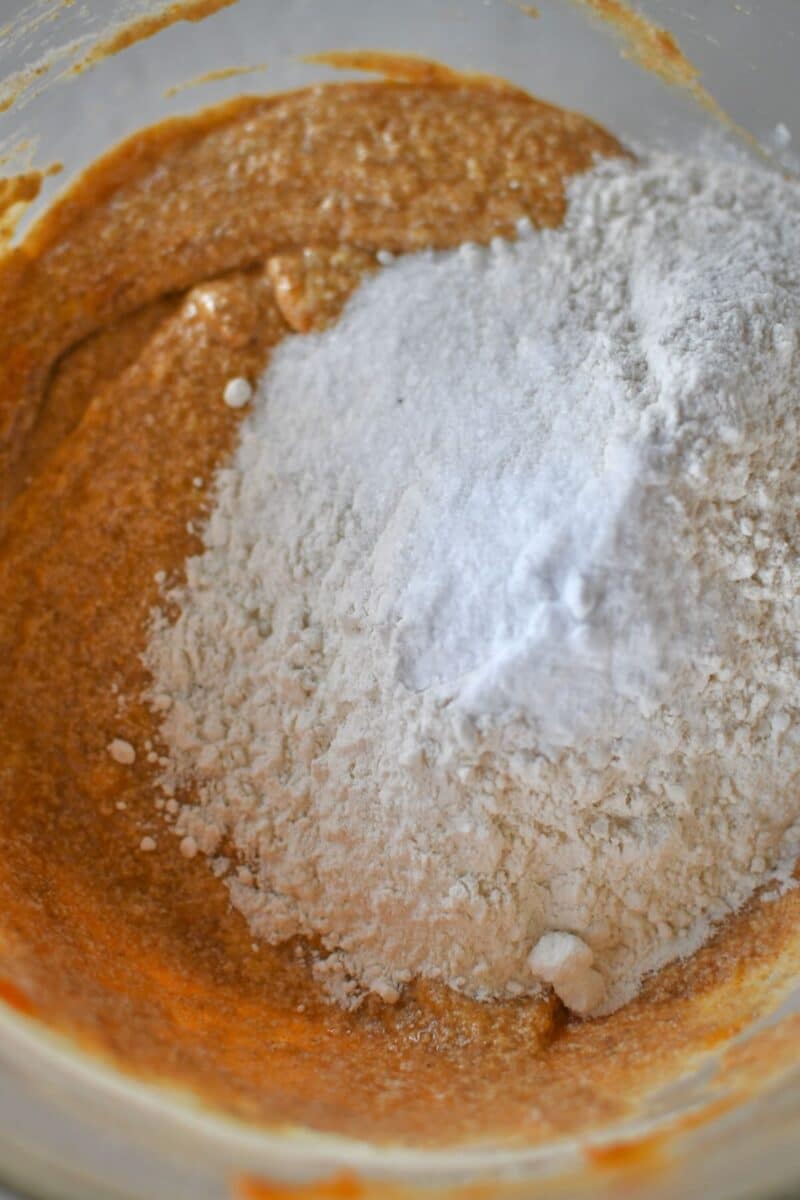 Bake the bread until a cake tester or toothpick inserted in the middle comes out clean and no raw batter clings to it. The bread should develop a perfect crack down the middle.
When it comes out of the oven, remove it from the pan using the parchment overhang after it cools for 5 minutes. Slide it off the parchment and let it cool completely on a wire rack before slicing.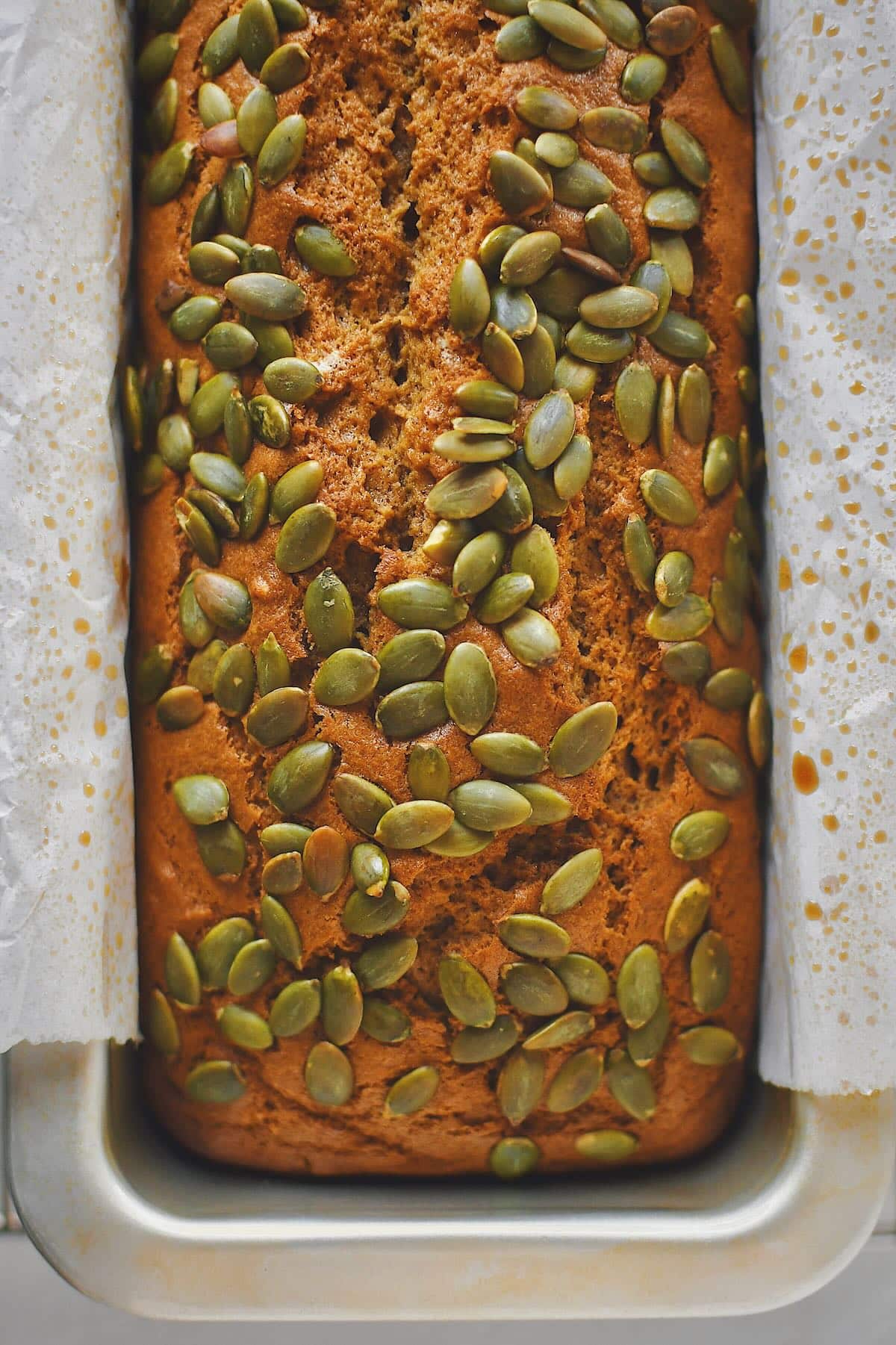 Notes & Tips
The reason I like and grease the baking pan is so that I can lift the loaf out of it to cool. I like to take it out and remove the paper after only letting it cook for 5-10 minutes in the pan. This allows the outside of the loaf to form a crust and set, and keep it from getting soggy.
Be sure to test the bread for doneness. Underbaked and it will have a soggy spot in the middle. It takes just about every second of an hour to cook, but every oven can be a little different, so check it at 50 minutes to be sure.
I prefer to use these raw pumpkin seeds because they are untoasted and unsalted. If you can't find raw, you can still use them, just keep a watchful eye on the bread. If they get dark place a piece of foil on top to prevent them from burning.
Store, cooked and cooled pumpkin spice bread, at room temp in an air-tight container for up to 4 days. Fully cooled bread can be frozen for up to 3 months, whole or sliced.
Substitutions
If you have a dirty allergy or like to be dairy-free, you can swap the butter for oil. Olive, canola, vegetable, and coconut oil are all suitable options for replacing the butter in this recipe. Use an exact 1:1 swap.
If eggs are off-limits for you, or you would like to make this recipe vegan, you can substitute for flax eggs. Also, swap the sour cream for this vegan alternative.
You can make this bread with butternut squash puree or even sweet potato puree if you find yourself out of pumpkin puree.
If you need to make this pumpkin spice bread gluten-free, the best thing to use for this, and the easiest, is to use a cup-for-cup swap.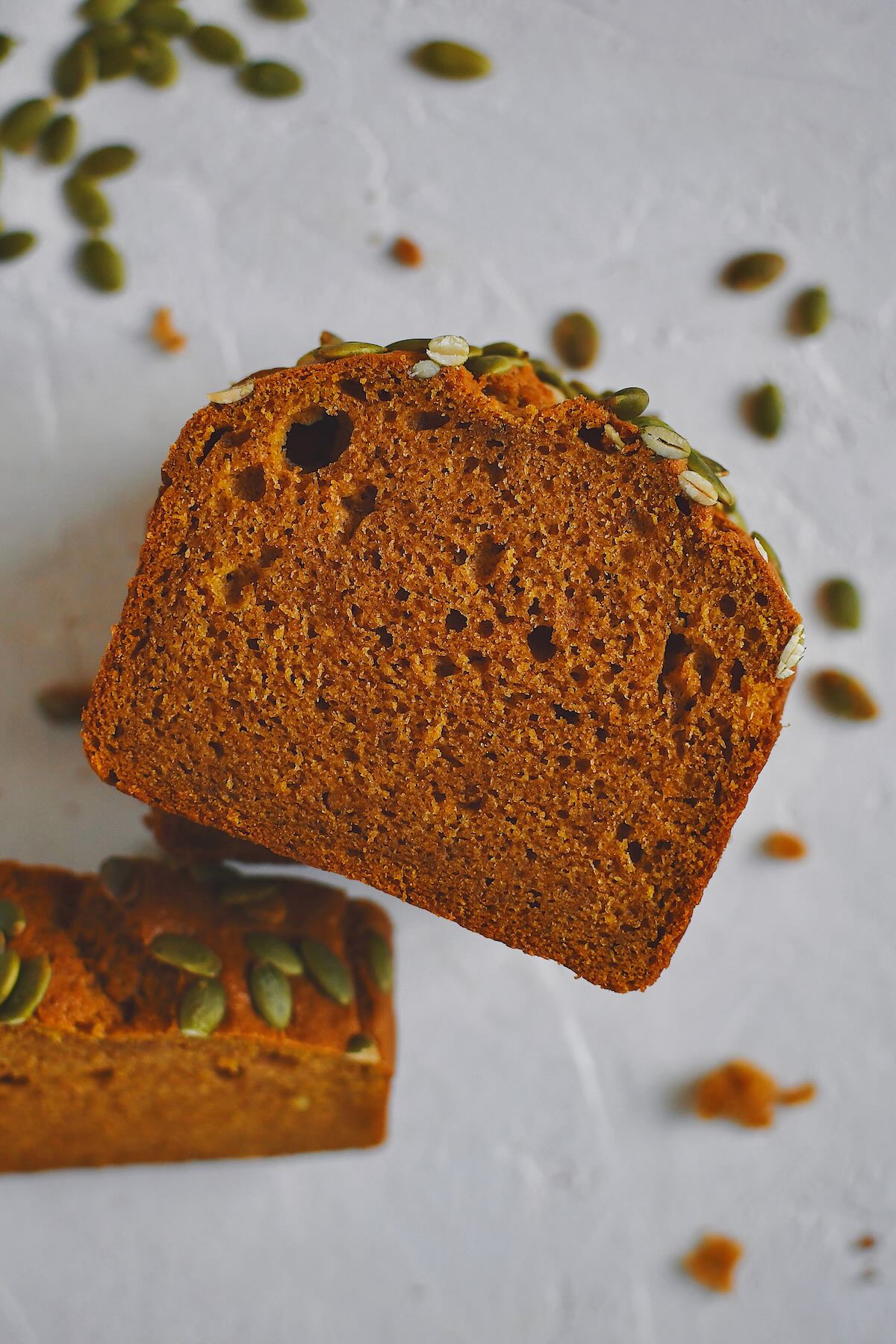 More of my Favorite Pumpkin Recipes
If you are looking for something refreshing that features pumpkin and makes you feel a little Harry Potter, try my recipe for Sparkling Pumpkin Juice.
One of my very favorite fall cookie recipes is my Pumpkin Chocolate Chunk Oatmeal Cookies. They are a super fun pumpkin treat.
I LOVE my recipe for Pumpkin Milk, I call it the strawberry milk of fall. It is easy to whip up and you can use it in your coffee or tea for a flavor punch.
If you like something savory featuring pumpkin, make my Pumpkin Beer Cheese Lasagna. It is so delicious, packs a little spice, and it will easily become your favorite way to feature pumpkin at your dinner table!
If you like a light and fluffy dessert, try my friend's No-Bake Pumpkin Cheesecake Mousse. It looks so good, I'd love to dive right into it.
Did you make this recipe? Let me know by leaving a review or comment! And be sure to sign up for my newsletter, and follow along on Instagram, Pinterest, and Facebook!