One of the best recipes coming out of Joanna Gaines Magnolia Table Cookbook Vol. 1 is BoBo's Classic Sausage Gravy! This recipe is SUPER similar to the one that she shares on her new cooking show and is the one from her first cookbook. The main difference if you were to compare the two is that she uses butter in the one she presents on the cooking show, but in my opinion that is fat you don't need in your life, even if it is butter...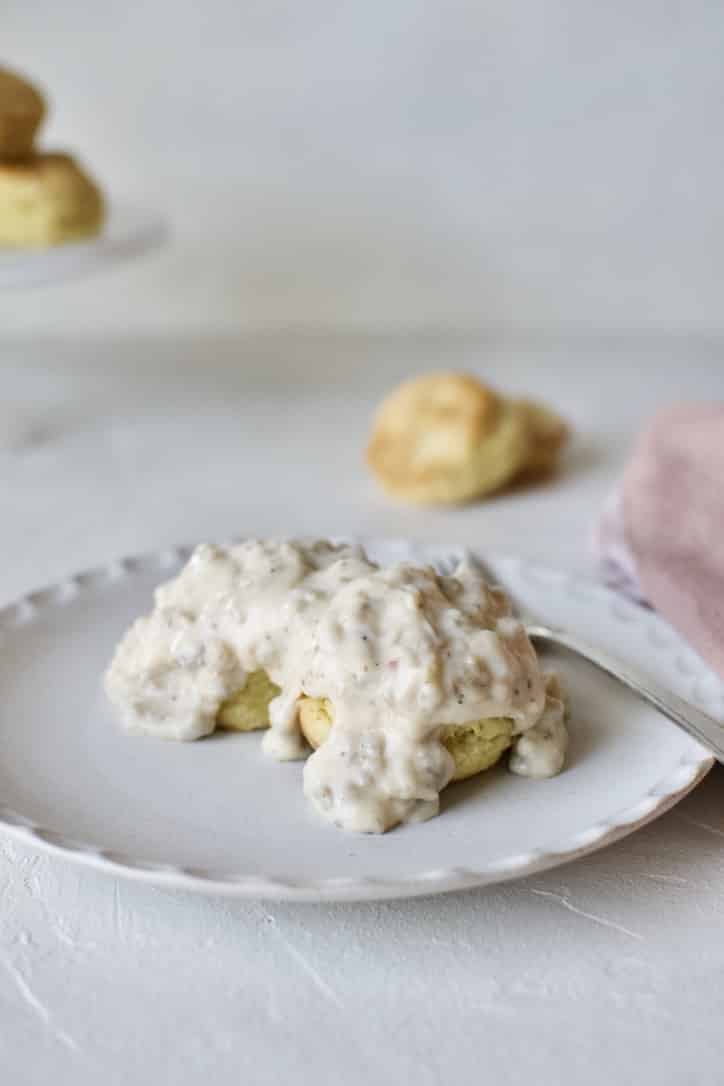 The review...
This classic sausage gravy came out a little different than what I knew growing up. The stuff mom made used tube sausage and pre-packaged gravy mix, but it's my favorite because it brings back a flood of flavor memories.
The first time I made this recipe I used tube sausage because it was what I had on hand. I think the quality of the sausage has a lot to do with the final flavor of this gravy though. The second time I made it I used patties that I knew were really well seasoned.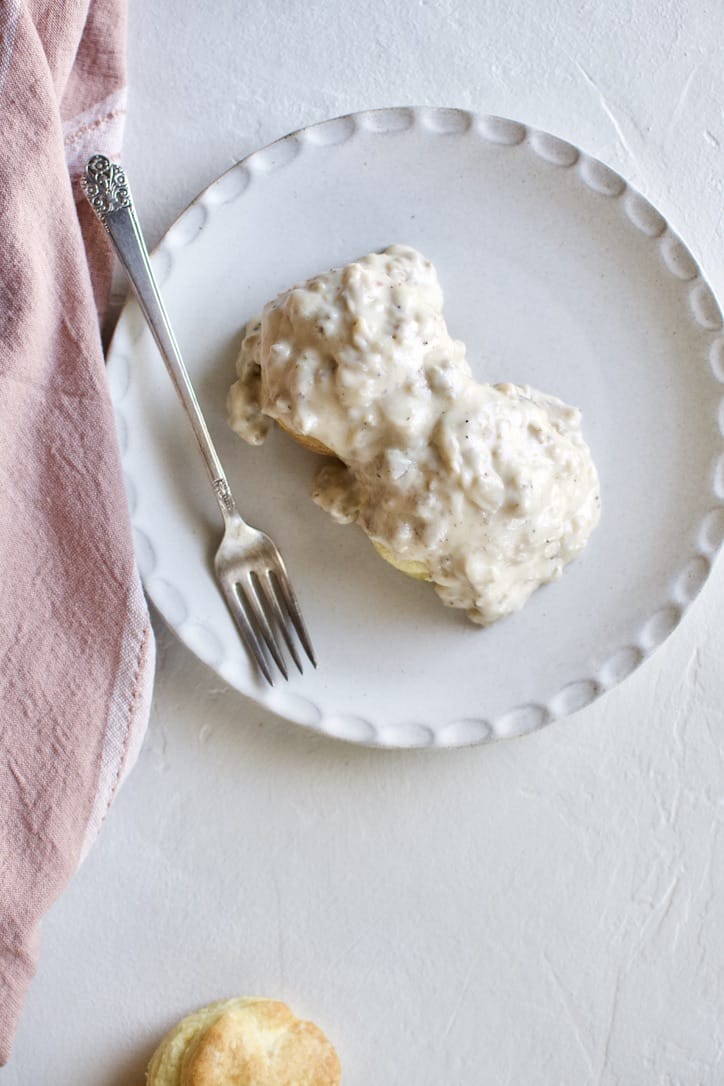 My current favorite is one that I find at my local Costco, Goolsby's Country Sausage. They have great flavor and seasoned this cream gravy perfectly. This version made it as close to Moms without using a package as I have ever gotten.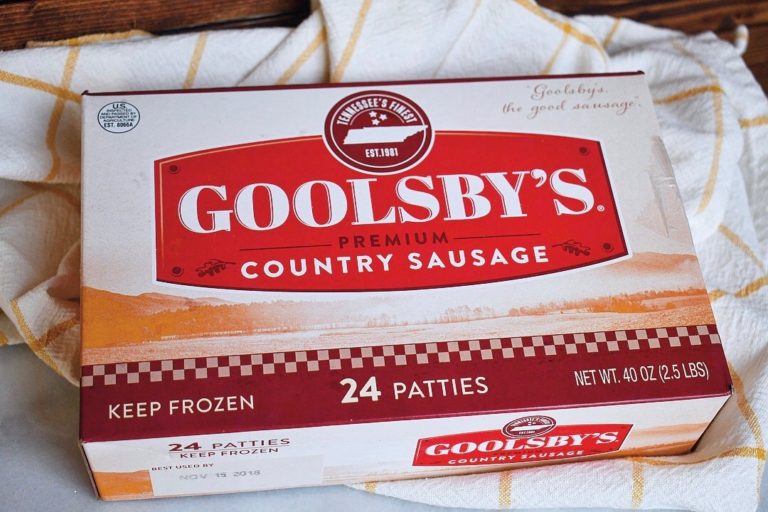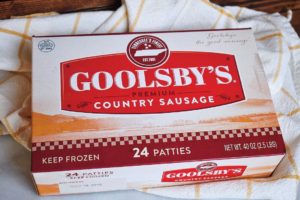 The reaction...
I mean as if the strawberry butter and Nutella weren't enough to put on Jojo's Biscuits this gravy is the next best thing! That's heavenly perfection as far as I am concerned, but make this gravy with the sausage patties, and as Joanna describes in the book and you will have another hit on your hands.
I make this recipe now, all the time for Sunday breakfasts. It is a family favorite and I mean, I will take all the excused to eat the biscuits.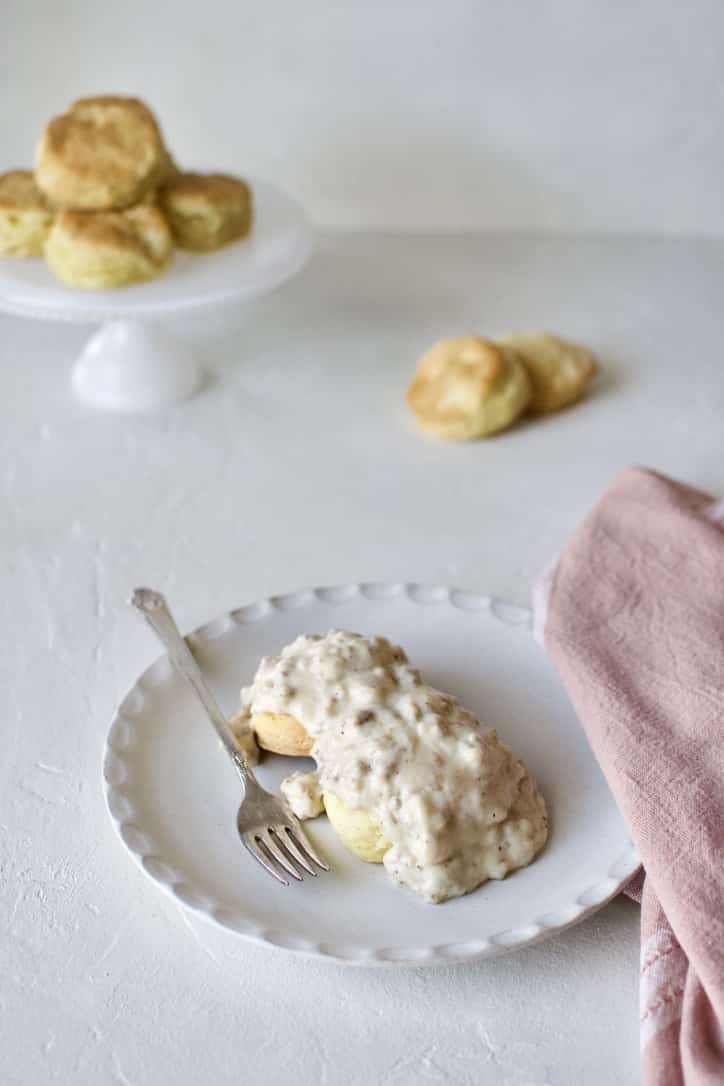 The TIPS...
If you do use tube sausage it still comes out great it just needs a little bit more adjustment to the seasonings. I added in a little bit of my all-time favorite seasoning, roasted garlic powder. (I will use this any time a recipe in this book calls for garlic powder. It will give everything a little something extra if you do too!)
You will also have to adjust the salt to your liking, but be careful if you make enough to have leftovers for the next day the salt will continue to develop and will be a little overbearing the next day. There is a very fine line for perfect eating the day of and what it will be like tomorrow.
The only other thing that I might have added if using a tube sausage would be some chili flakes, or one hot - one regular sausage, that little extra kick just finishes it off perfectly in my opinion, and is something just regular tube sausage lacks.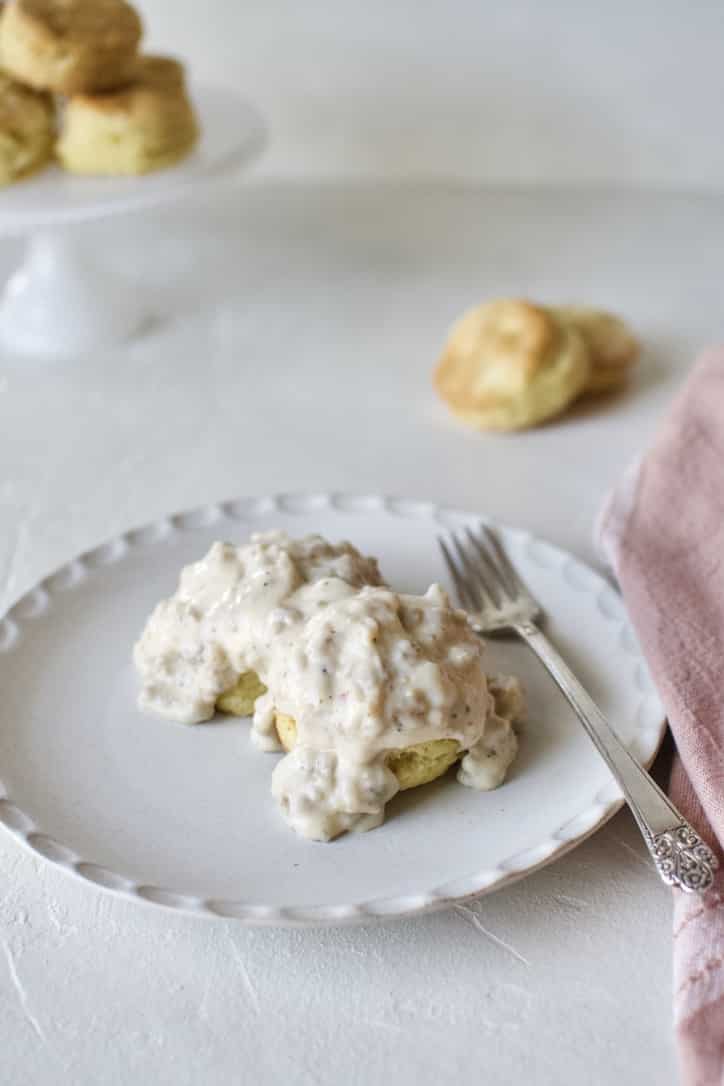 Overall, any gravy you make to put on top of JoJo's Biscuits will be amazing!
Until next time, happy cooking!
Kendell
If you watched Joanna makes this recipe on Season 1, Episode 6 of her new cooking show 'Magnolia Table with Joanna Gaines' you can get the recipe by CLICKING HERE, she shared it on her blog so you can make it at home!
-
READ MY OTHER REVIEWS OF EPISODE 6 HERE…
Strawberry Shortcake + Homemade Whipped Cream
Butter Flight (coming soon)
Farm Eggs Benedict (coming soon)
Did you make this recipe? Let me know by leaving a review or comment! And be sure to sign up for my newsletter, and follow along on Instagram, Pinterest, and Facebook!