This recipe for Clementine Shortcake came about during the WHOPPING 3 days break I took over the Christmas holiday. I tried to sit and do nothing for a while, but I just didn't know what else to do with myself. I was watching some documentaries about other Chefs around the world and I just had to jump back into the kitchen.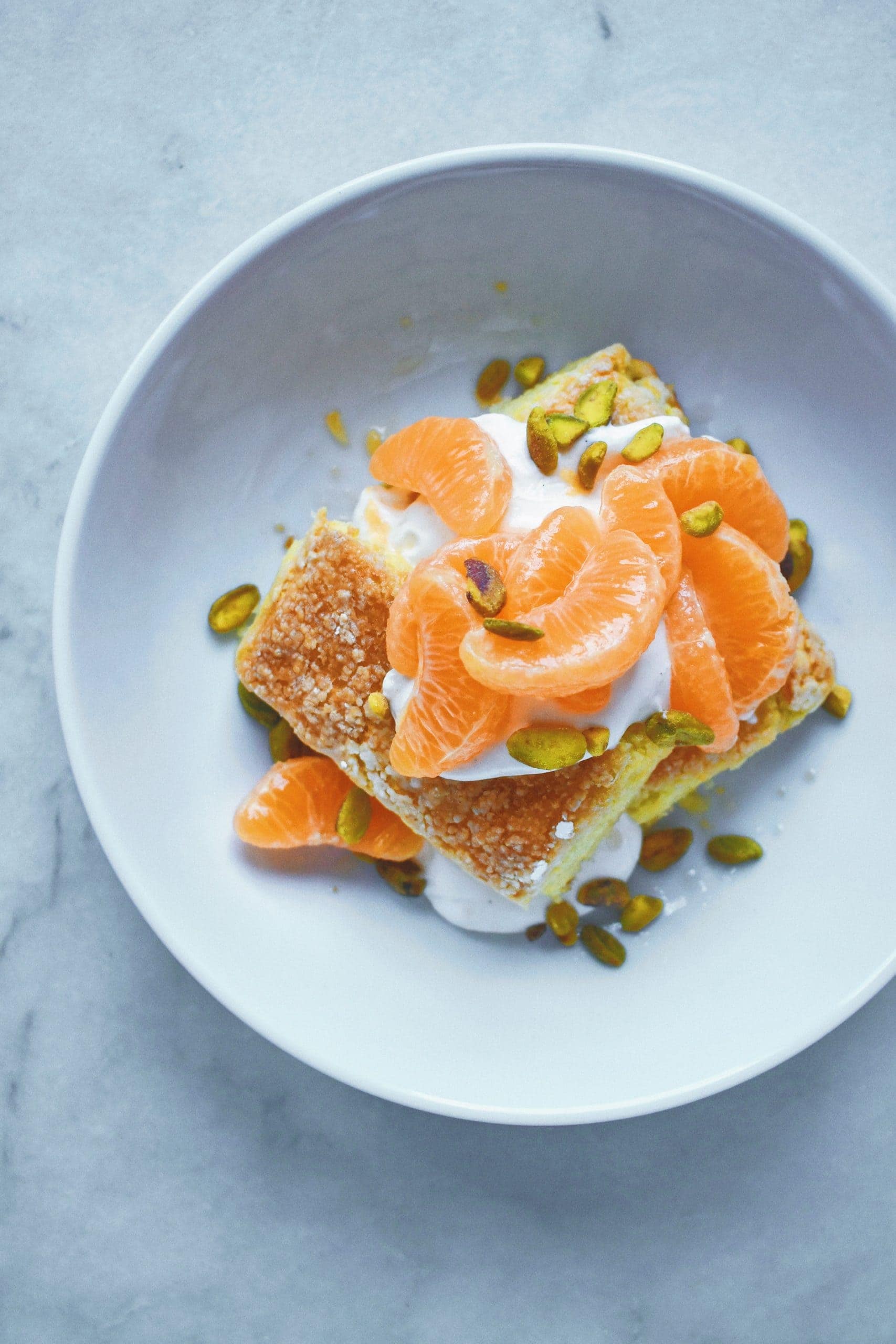 Making the Shortcake
This shortcake highlights the seasonal citrus of winter and wraps it up and the warmest of hugs! I played around with a classic southern shortcake recipe that is very biscuity and gave it my own spin with the addition of olive oil. I then rolled it out onto a powdered sugared board and dusted it before baking that added some sweetness to the cake and gave a bit of a crunch to the outside.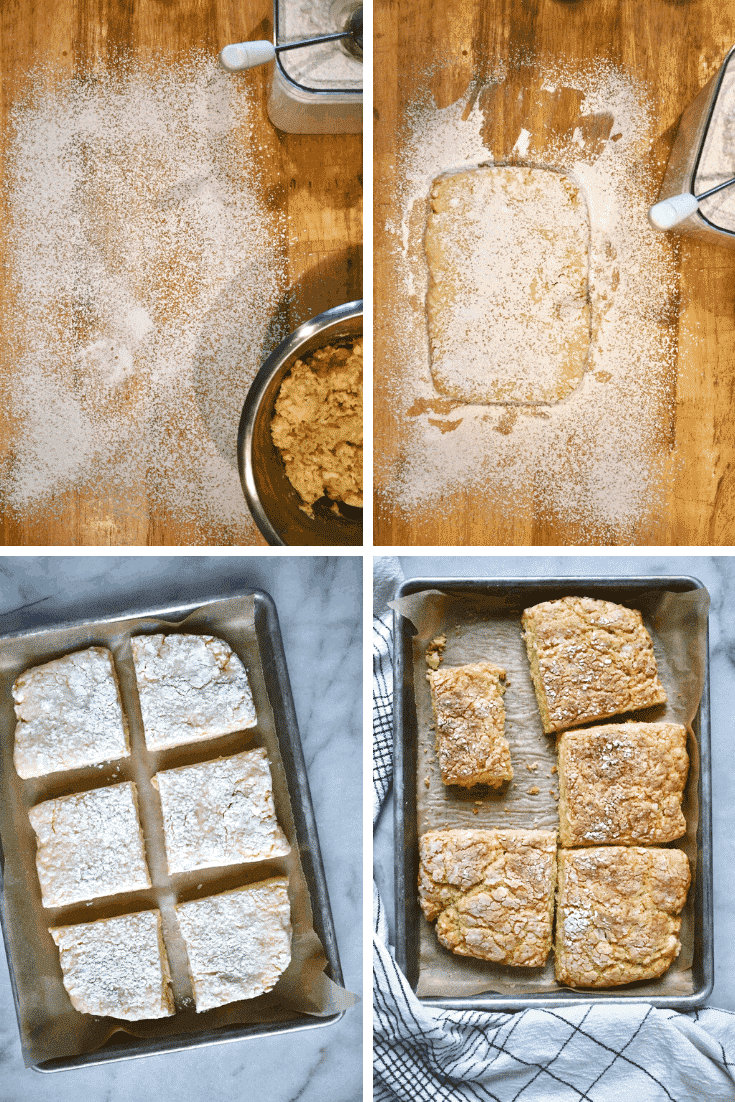 Making the Clementine topping
Then peeled and cleaned the clementines, dusted them with a couple of tablespoons of sugar and the juice of 2 clementines and let them macerate for about an hour. Follow the same technique that you would when making strawberry shortcake. I then whipped a little bit of heavy cream and powdered sugar just until it began to thicken, leaving it a bit like a clotted cream.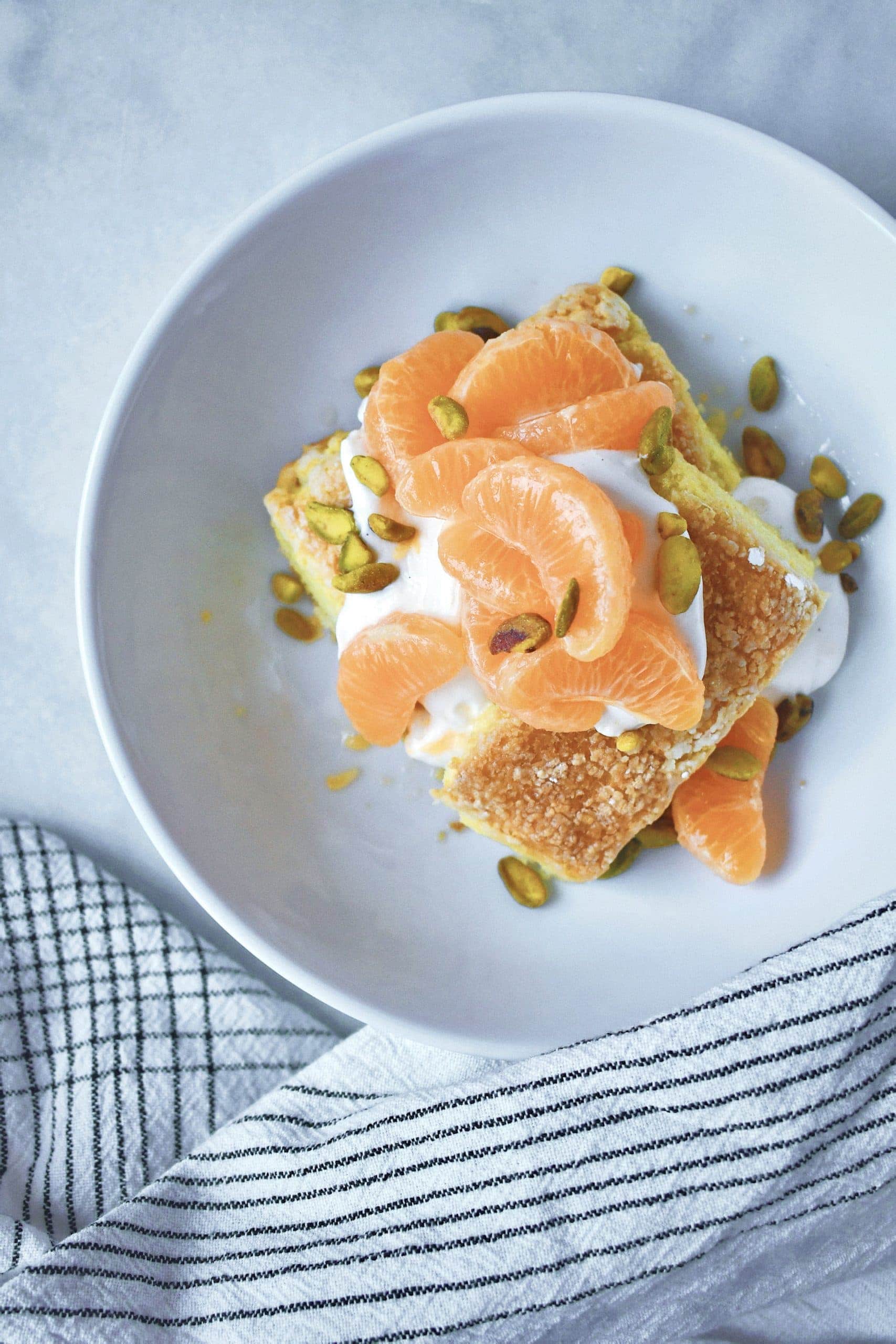 Creating a Clementine Shortcake
Layer the biscuit-like cake and cream with a topping of the macerated clementines and toasted pistachios. I love the layer of flavors that show off here. It makes me reminisce over a favorite Persian-style dessert of rice pudding, with pistachio, orange blossom water, and fruit.
To tell the truth, this recipe came together in my head after hearing the stories of other Chefs with different cultural and economic backgrounds. They were sharing about how food shaped their childhoods and eventually their lives. It made them who they are today and shapes the food they serve.
These flavors came together in my head and then applied them in the kitchen. I am happy to report that it worked GREAT, and I can share it with you here now. I hope you enjoy my take on shortcake and give it a try.
Did you make this recipe? Let me know by leaving a review or comment! And be sure to sign up for my newsletter, and follow along on Instagram, Pinterest, and Facebook!