I have to admit, I didn't know how Joanna Gaines was going to top her Best-Ever Pancakes from book one, but she did with these Pecan Pancakes and Maple Butter! It is still her basic pancake recipe with a little tweaking, but the topping of toasted pecans and THAT BUTTER is EVERYTHING!
If you still need your own copy of the new cookbook, Grab your copy of Magnolia Table Cookbook Volume 2 HERE!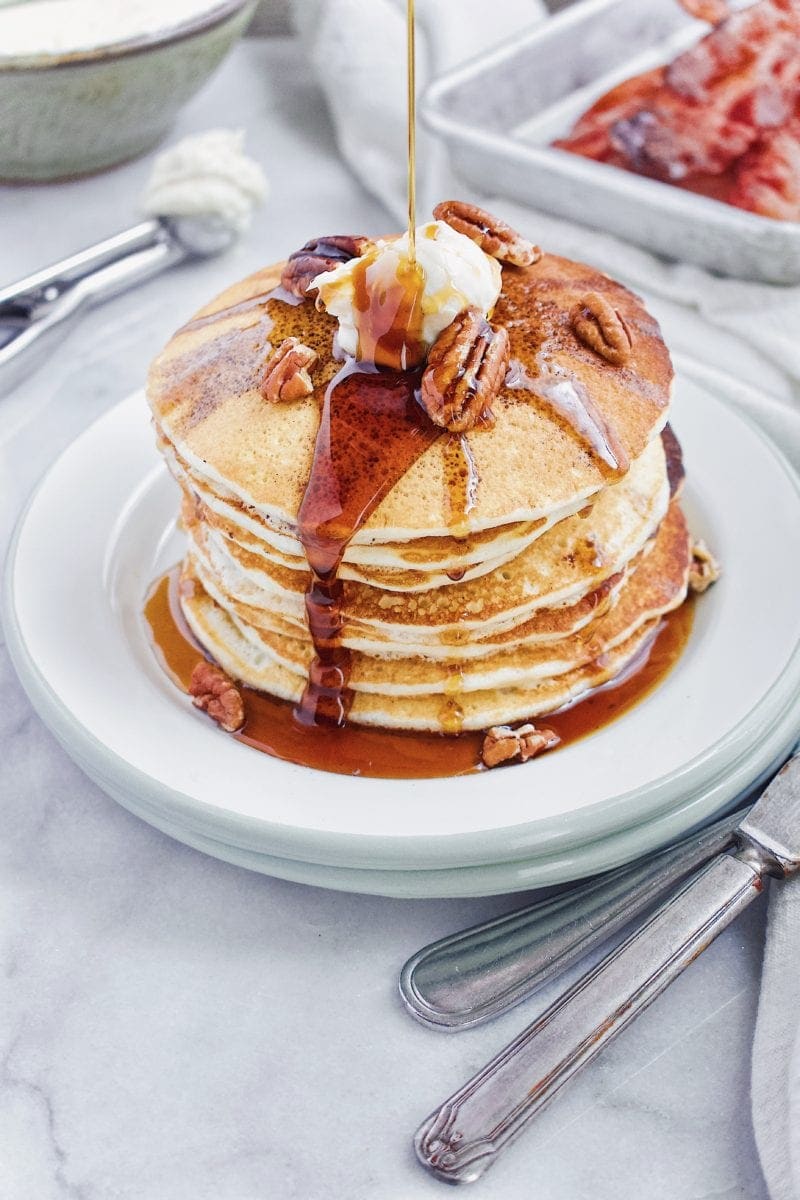 The review…
So when I first looked at this recipe for Pecan Pancakes I wondered why Joanna would choose to give us another pancake recipe when the first book held one for "The Best-Ever Fluffy Pancakes". I mean how do you beat that. I even said in my instagram that I would most likely not be reviewing these because the base recipe was almost the same as the previous.
But here I am writing this now. My family insisted on pancakes one weekend morning while in quarantine and I figured it was the time to give these Pecan Pancakes a go.
The real winner here is the second recipe a few pages down. The cakes themselves are great, they always were, but the toasted pecan and maple butter are what send them off the deep end!
It is a simple recipe for whipping some butter with the addition of maple and salt, but it makes all the difference when on top of the pancakes. The only beef I really had with getting the two recipes on the table is that it requires that you use your KitchenAid bowl twice.
And unless you are lazy like me, it takes three bowls a skillet and a griddle just to make the pancakes and butter. The number of dishes just to put pancakes on the table was horrendous. And we haven't even cooked bacon or sausage or anything to go with it yet.
So just beware of that, or be prepared and make you maple butter a day ahead of time.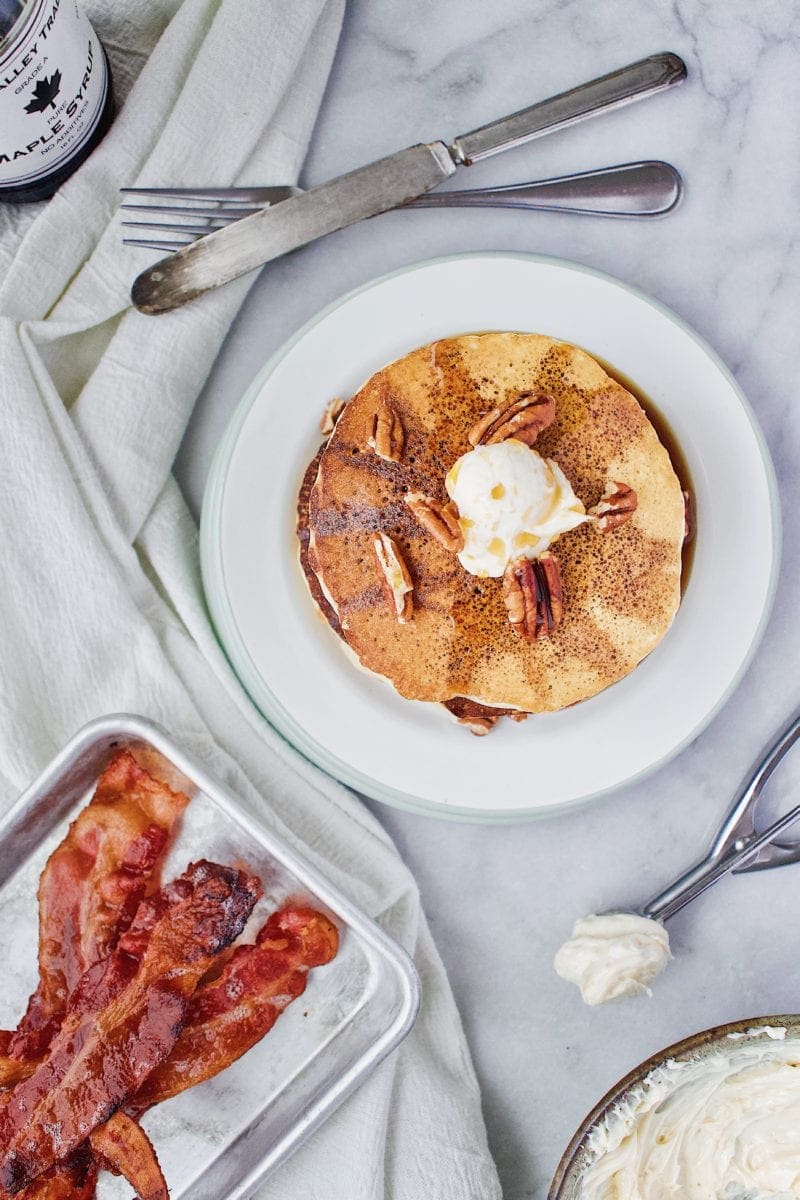 The reaction…
I think my dad would have rubbed that maple butter all over himself if he was left to his own devices. He loves butter in general, but he REALLY loved this and made sure to let everyone know it.
I don't really think that taking the time to dirty another bowl and whip some egg whites really added any fluff to the pancakes. In fact, I think that the recipe in the first cookbook was fluffier than these. While these are still good, I just don't know if it is worth the extra effort when your hungry patrons are slamming forks at the breakfast table.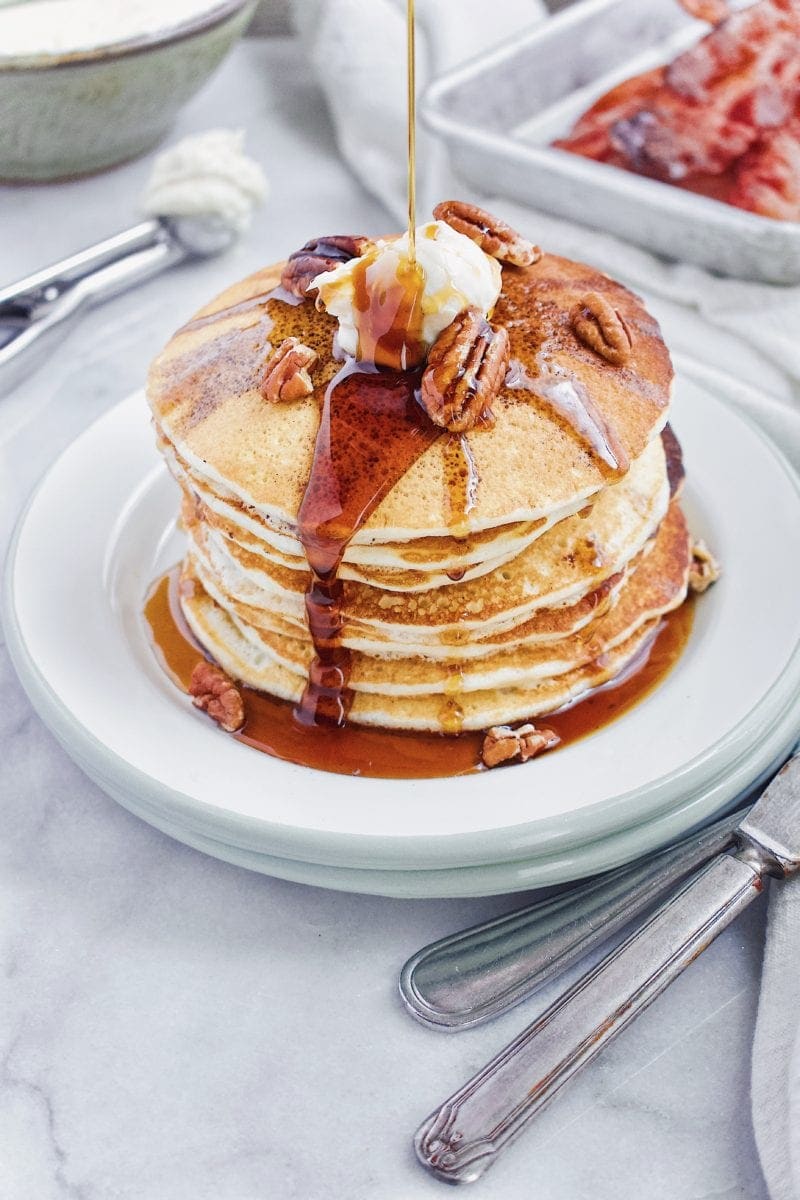 The TIPS…
Make your maple butter a day, or two, or three, ahead of time and have it ready to go. It is a step you can 100% eliminate from your morning routine.
You can also toast your pecan a day ahead of time, or just the night before. Getting that step out of the way also saves you precious seconds in the morning. I throw mine on a sheet pan and toast them quickly in the toaster oven, on the same setting I would toast bread.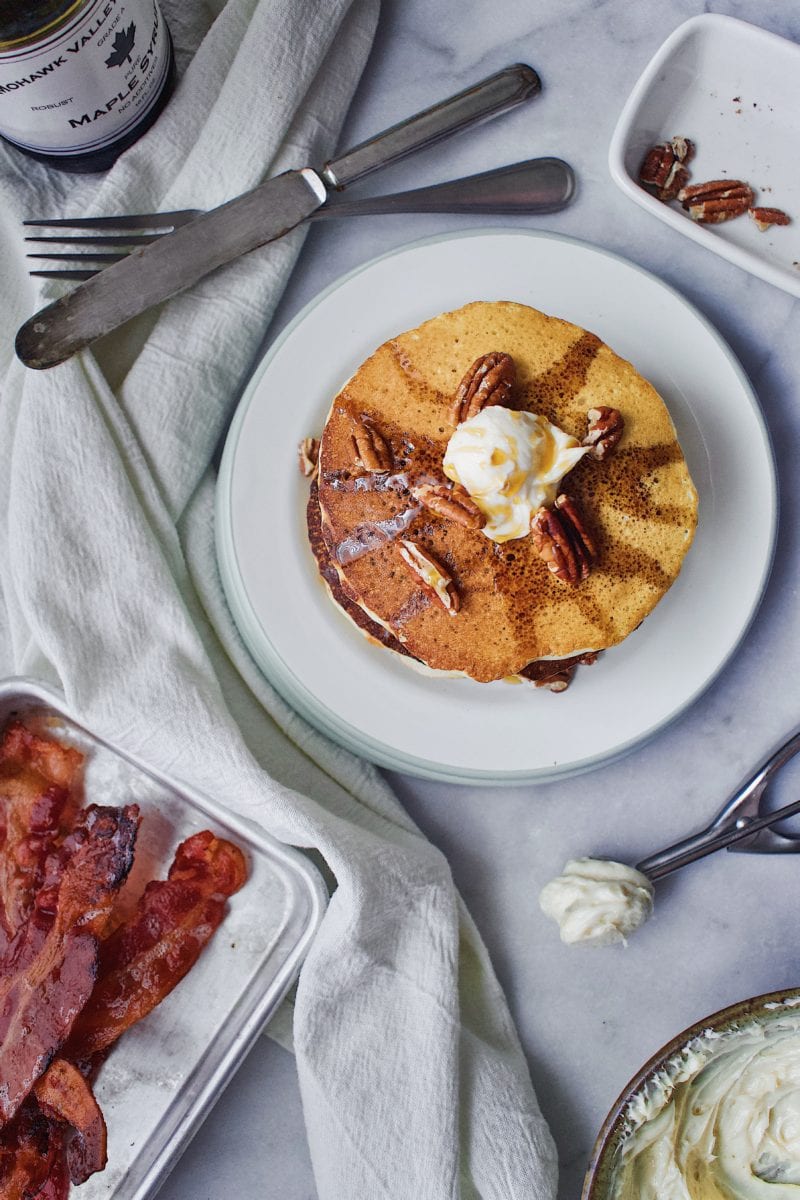 Overall, this was a recipe that was loved by all, but dang it was a lot of work when I decided to make it on a whim. Plan ahead a little and make it an easy and enjoyable experience
Until next time, Happy Cooking!
Kendell
MY LATEST RECIPES!
Get my NEW e-Cookbook here!! ⬇️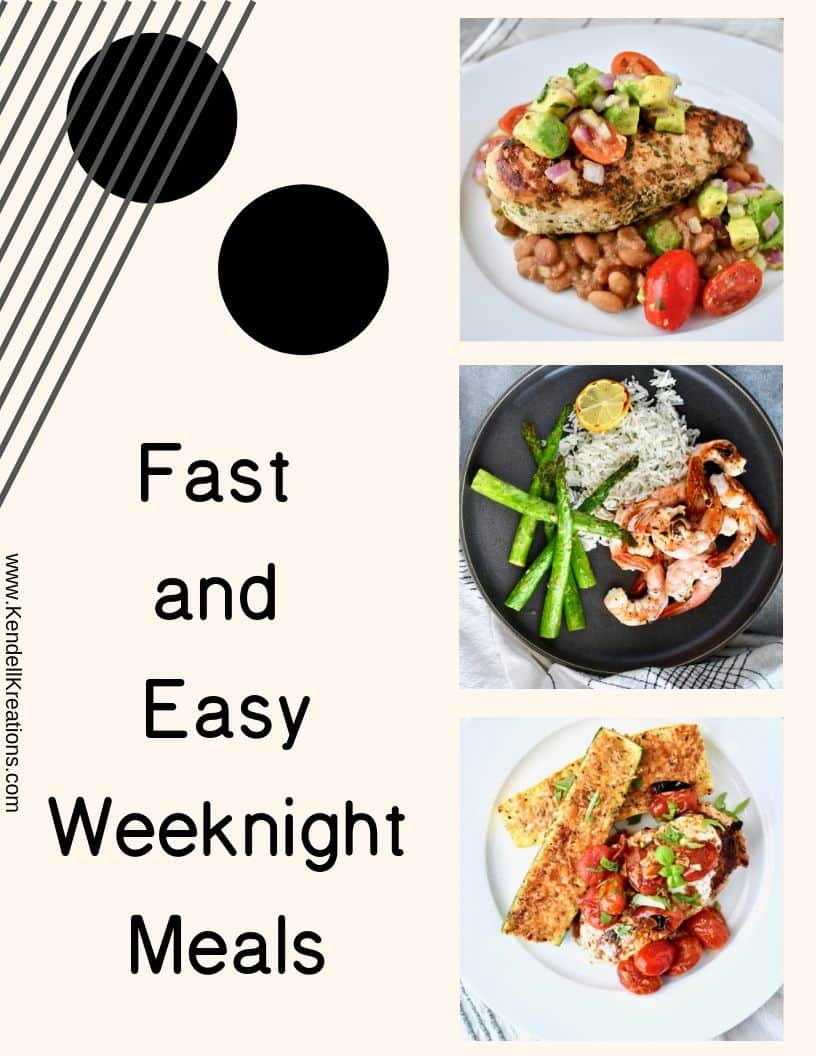 MY FAVORITE KITCHEN TOOLS!
Here are a few links to some of my favorite kitchen tools! You get a car, YOu get a car, YOU ALL GET A CAR…in my best Oprah voice
These Rösle Silicone Tongs are a little pricey but they will last you the rest of your life and are the softest in your hand. This is important for someone like m that cooks so much. It reduces strain, I have 4 sets in my kitchen!
These are my FAVE Nordic Ware Sheet Pans, every kitchen should have at least 2 sets of these! I think I have at least 4 of each of these.
This is my favorite pressure cooker, the Fagor is the same concept as the "Instant Pot" but easier to use in my opinion, if you don't have one you NEED one, it will be your best friend in the kitchen!
A sharp knife is the most important tool in the kitchen, these Japanese steel "Shun" knives are my favorite! And this is a great starter set to build on. Once you try them you will be in love so use this as a foundation you can build on for years to come.
This Scanpan 11″ skillet is just the right size for almost anything you will need to cook and my best friend and a real workhorse in my kitchen, it's also a great deal at $99. Scanpan is the best in the world for healthy cooking. It is coated with a proprietary ceramic-titanium coating that is durable while allowing you to use fewer fats and oils when cooking. It is a coating only they use. I could talk all day about my love for these pans, message me if you want more info. Here are some other sizes that are available if you are looking to outfit your kitchen with some new goodies. 8″ & 10″ Skillet set or 8″ Skillet, I still need this one for my kitchen Also, I don't really know how to cook small so the 12.5″ is my other fave!
This giant vat of olive oil is my favorite, I decant it into a smaller bottle for my counter. Or put this spigot on top of a wine bottle!
My favorite baking dish that is so easy to clean even burnt on cheese slides right off!
This Tovolo jar scraper has to be my single favorite kitchen tool, it is definitely the most used tool in my kitchen. If you are NOT a gadget person, this is the only necessity I say is a MUST beyond the wooden spoon.
A great wood spoon is essential, this Olive Wood one is my favorite, I have more than I can count. But can you really ever have too many?
A food scale can be a very important tool in your kitchen, this one is the one I use every day!
If you love Joanna Gaines as much as I do then the 'Magnolia Table Cookbook' is a must in your kitchen, get a copy HERE!