I was so excited to make Jojo's Biscuits. After reading the story in the cookbook about how it took Joanna Gaines a year of Saturdays to find just the right recipe to include in the Magnolia Table Cookbook, I knew that it had to be the first recipe that I made. Impatiently, I had to wait till I made my first trip to the store to make them because they call for self-rising flour which I don't usually keep in my pantry.
Below is my review, it actually took me a few tries to get them just right, or at least to my liking. I have had the opportunity to go to the Magnolia Table Restaurant in Waco and mine now come out just like what I get at the restaurant, so I think I have it down now.
If you don't have the cookbook yet and want to give them a try, Joanna has shared the recipe for Jojo's Biscuits here! And if you need your own copy of the Magnolia Table Cookbook, get one here.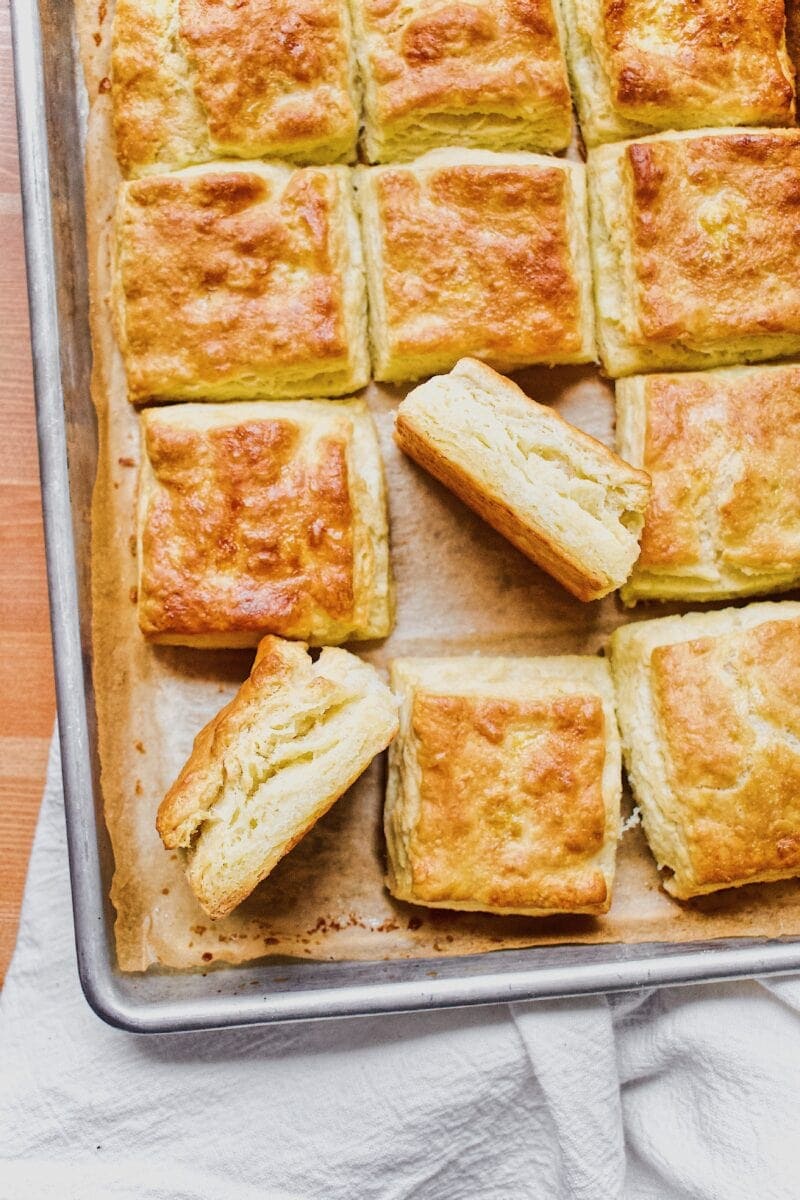 The review...
Jojo's Biscuits recipe is very easy and the biscuits come out so fluffy...heavenly!
I must confess that the first batch did not turn out exactly like they are pictured in the book. They tasted great but I was going for perfection, I mean I wanted them to look like Joanna's did in the picture...don't we all?  The first batch spread and looked like a drop biscuit.
This tells me that they were too wet and when they began to cook and the butter started to melt they began to spread instead of rising up. These would have been the perfect biscuits for the Strawberry Shortcake recipe that comes later in the book.
Batch number 2 came out much differently than the first, this time I overcompensated with too much extra flour, the rise that I got was reaching for the sky, and resembled little top hats. These were a little drier, still flavorful and soft, just a stark contrast from my previous attempt.
So as they say, the third time's the charm. I had to switch to a different measuring cup which made all the difference. (Sadly, if anyone has purchased the stainless steel and teak handled measuring cups from Magnolia the 1 cup measure is 2 oz short and was messing with my biscuits!)
Now that all of my measurements were correct the biscuits came out heavenly and perfect. They spread and rose just the way that Joanna describes in the cookbook. The edges touched and they rose in unison.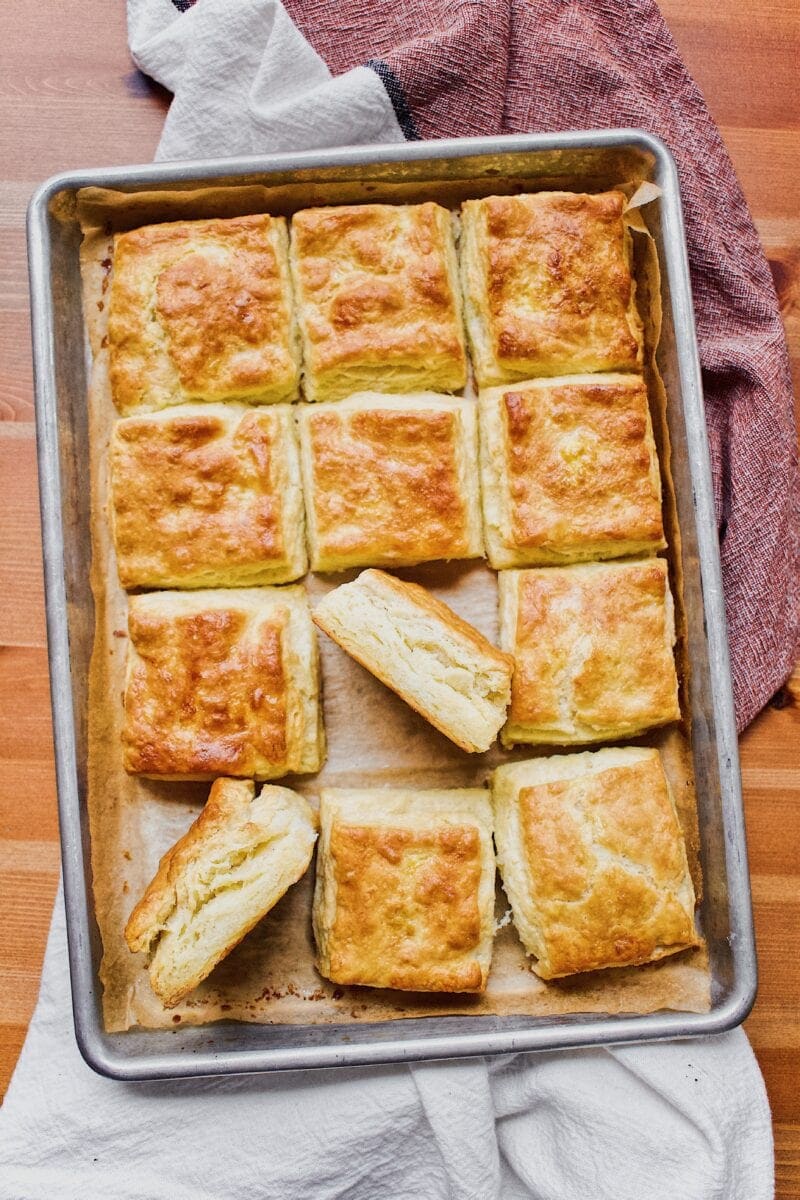 The TIPS...
So make a note, if you make your mixture a little wet (by about ¼ C extra buttermilk ) you will get beautiful little cake-like biscuits that will complement your strawberries and cream perfectly. Also, bake them apart from each other to make a bit of a dome shape, I then hollow out the center rather than cutting them in half. Fill the center, put your biscuit piece back on, and then top with more cream and berries.
Second note, the second batch that came out a little stiff, these were the perfect biscuit for gravy. (Go ¼ C lighter on the buttermilk to get these) In my opinion, I have still succeeded, I just haven't hit it just right yet. I will say they held up perfectly and soaked up the gravy just the way you'd want a biscuit too.
The biggest note that I can give you on these is that I beat my egg in with my buttermilk and then mix all of the wet ingredients in at the same time. I think it helps make them a little lighter because you work the flour a little less. If anyone has any notes otherwise please drop me a note in the comments as to why I should be mixing my eggs in first and separately.
I mix it with the buttermilk now because it just made my mixture gummy the first time I did it and just mixed the egg in alone.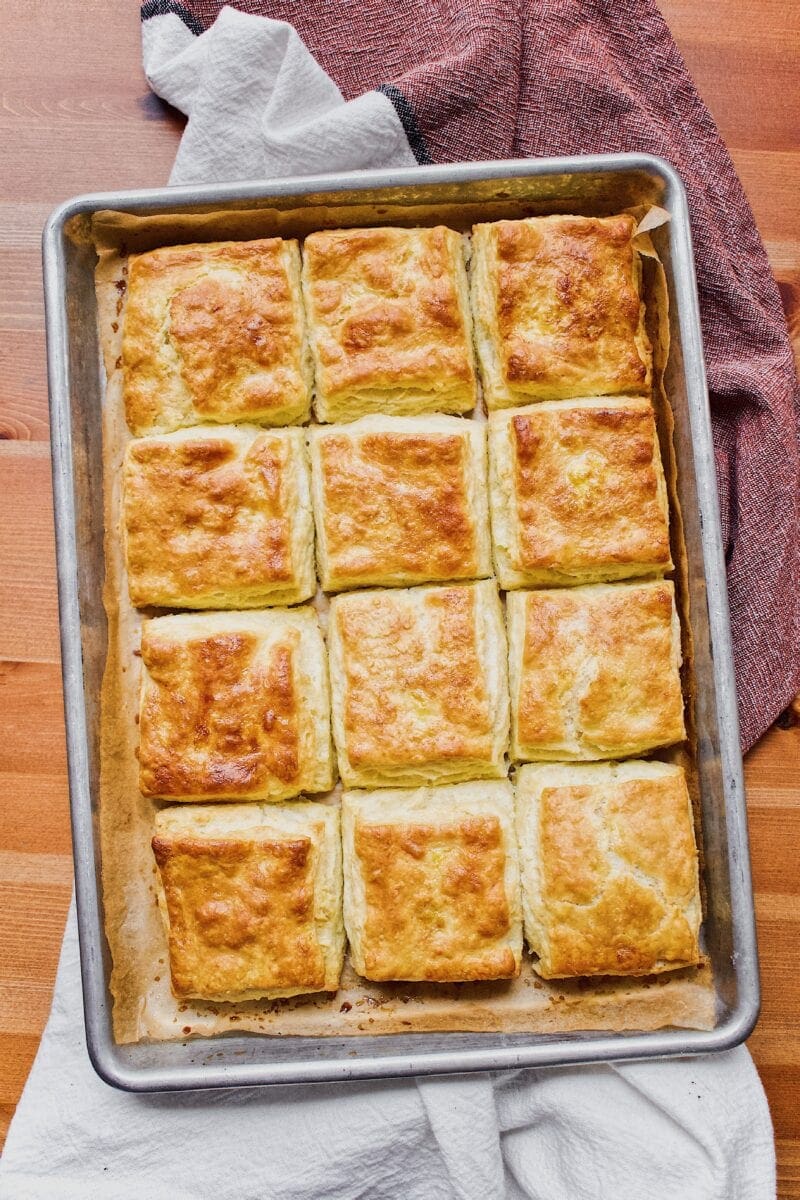 The reaction...
Jojo's Biscuits are perfection in my book and the absolute perfect table biscuit for jam or jelly or whatever your favorite topping is...like Nutella, Nutella is perfection in your mouth on these biscuits!
Or Strawberry butter that you brought home with you from Magnolia Table!
Overall, I loved all three versions and I now know that I can use them in different applications for different dishes.
I hope you have been loving them as much as I have, and if you haven't made them yet, you need to get on it, they are life-changing! They will be my go-to biscuit from now on, I have nearly memorized the recipe I have made them so many times.
Until next time, happy cooking!
Kendell
-
For MORE of my most POPULAR Magnolia Table Reviews!
If this recipe review was valuable to you, take a look a some of my other reviews that have been super popular!
Jo's recipe for 1919 Pimento Cheese is by far my most read review. I have adjusted to the recipe to replace the Velveeta, which I just can't bring myself to bring into my kitchen.
Her Zucchini Bread is my next most popular review, and it is one of my very favorites to pick up when visiting Waco.
And to ready my full ranking of every recipe in the first cookbook check out this post...Magnolia Table Cookbook…my overview!
MY LATEST RECIPES!
Get my NEW e-Cookbook here!! ⬇️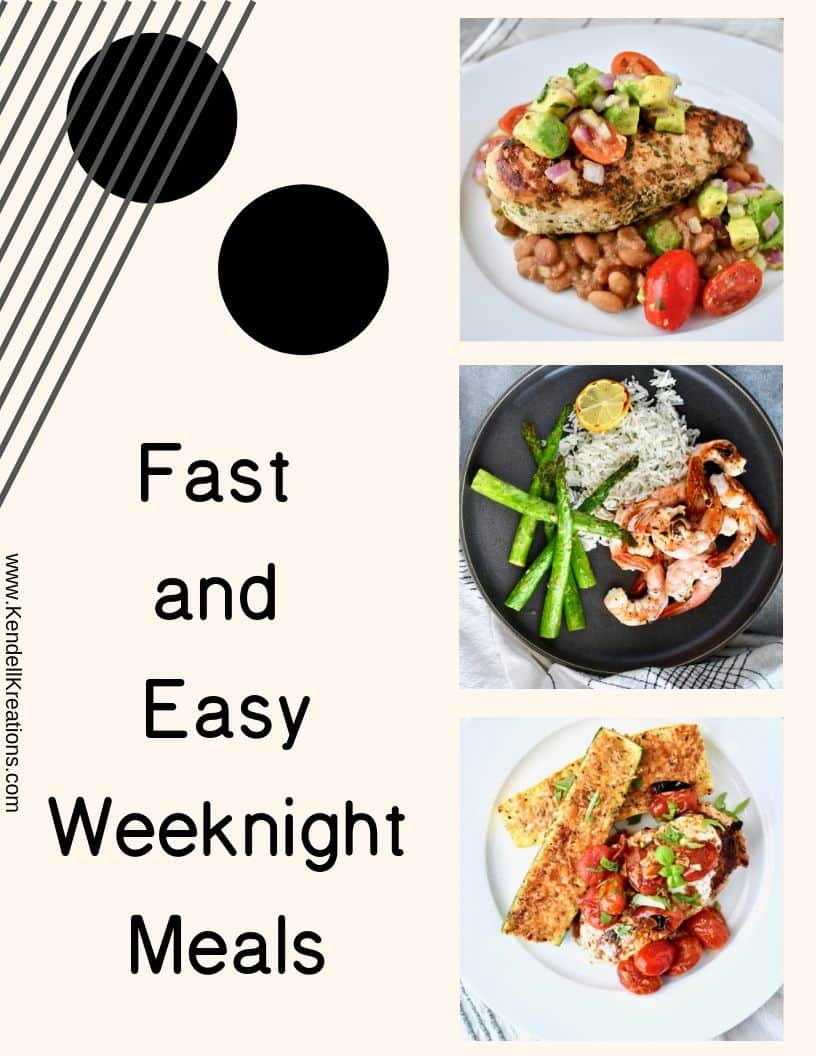 MY FAVORITE KITCHEN TOOLS!
Here are a few links to some of my favorite kitchen tools! You get a car, YOu get a car, YOU ALL GET A CAR…in my best Oprah voice
These Rösle Silicone Tongs are a little pricey but they will last you the rest of your life and are the softest in your hand. This is important for someone like m that cooks so much. It reduces strain, I have 4 sets in my kitchen!
These are my FAVE Nordic Ware Sheet Pans, every kitchen should have at least 2 sets of these! I think I have at least 4 of each of these.
This is my favorite pressure cooker, the Fagor is the same concept as the "Instant Pot" but easier to use in my opinion, if you don't have one you NEED one, it will be your best friend in the kitchen!
A sharp knife is the most important tool in the kitchen, these Japanese steel "Shun" knives are my favorite! And this is a great starter set to build on. Once you try them you will be in love so use this as a foundation you can build on for years to come.
This Scanpan 11″ skillet is just the right size for almost anything you will need to cook and my best friend and a real workhorse in my kitchen, it's also a great deal at $99. Scanpan is the best in the world for healthy cooking. It is coated with a proprietary ceramic-titanium coating that is durable while allowing you to use fewer fats and oils when cooking. It is a coating only they use. I could talk all day about my love for these pans, message me if you want more info. Here are some other sizes that are available if you are looking to outfit your kitchen with some new goodies. 8″ & 10″ Skillet set or 8″ Skillet, I still need this one for my kitchen Also, I don't really know how to cook small so the 12.5″ is my other fave!
This giant vat of olive oil is my favorite, I decant it into a smaller bottle for my counter. Or put this spigot on top of a wine bottle!
My favorite baking dish that is so easy to clean even burnt on cheese slides right off!
This Tovolo jar scraper has to be my single favorite kitchen tool, it is definitely the most used tool in my kitchen. If you are NOT a gadget person, this is the only necessity I say is a MUST beyond the wooden spoon.
A great wood spoon is essential, this Olive Wood one is my favorite, I have more than I can count. But can you really ever have too many?
A food scale can be a very important tool in your kitchen, this one is the one I use every day!
If you love Joanna Gaines as much as I do then the 'Magnolia Table Cookbook' is a must in your kitchen, get a copy HERE!