This recipe for Pesto Chicken Panini is a great way to make an AMAZING little sandwich. It has so much flavor and just oozes with cheese! It is exactly what you'd want and expect from a perfect little panini. YUM!!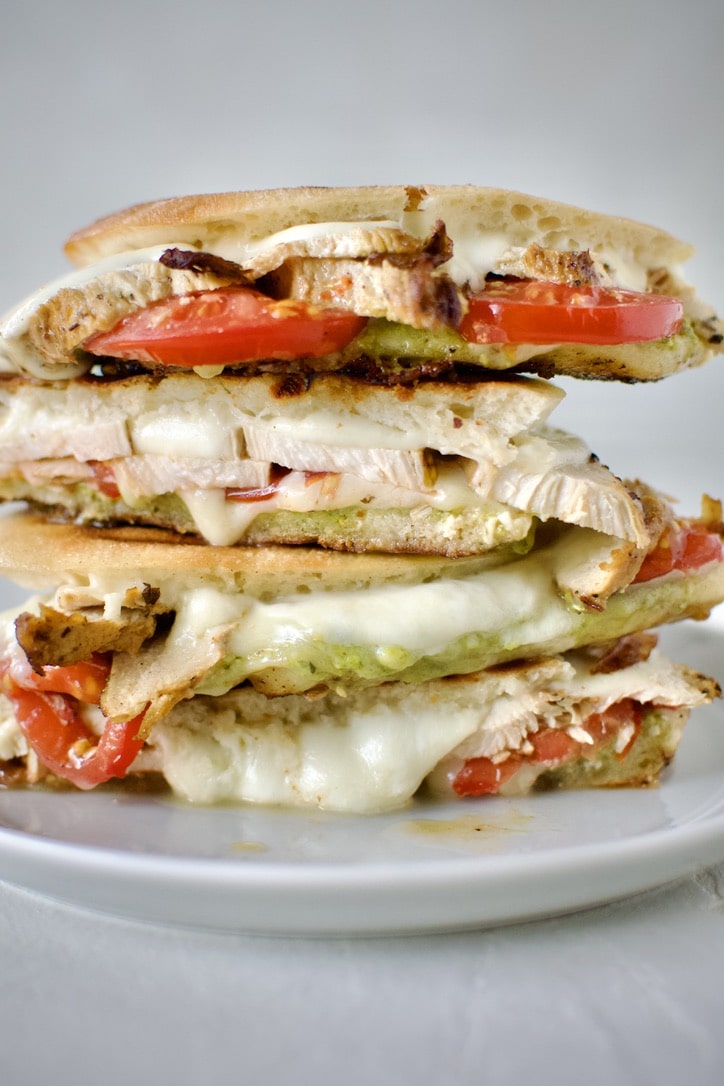 This sandwich makes a great lunch, served next to a salad, but I also love making it as dinner in the summer. Plus, it stretches minimal ingredients into a meal, so it's super budget-friendly.
Jump to:
Ingredients
Cheese, Meat, Sauce, Bread. Oh, and a little butter. That is all you need to make a great panini. While you may think it is just a glorified grilled cheese, it's just THE BEST grilled cheese you could ever make.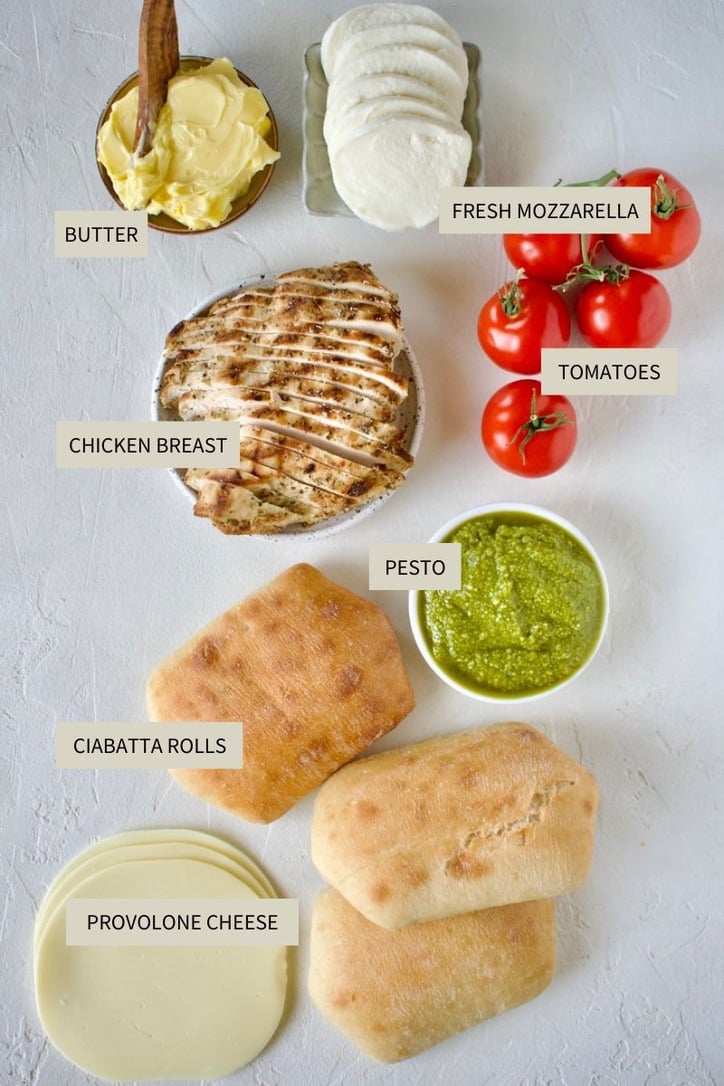 While you could switch up the cheeses and other fillings, as long as you have some of these basics you can have a great sandwich. I really think loading it up with some protein makes a good panini a meal.
Use the JUMP TO RECIPE button at the top of the post, or scroll to the bottom of the post to see the full recipe card with ingredient measurements and instructions.
Method
Success in making a great panini is all in the layering. I start with the sauce on the bottom, then add some cheese, and fillings - in this case, tomatoes and chicken, and more cheese on top to sandwich all the ingredients between. Two layers of cheese that melt around everything help hold it all in. Then butter the bread and pop it on the grill.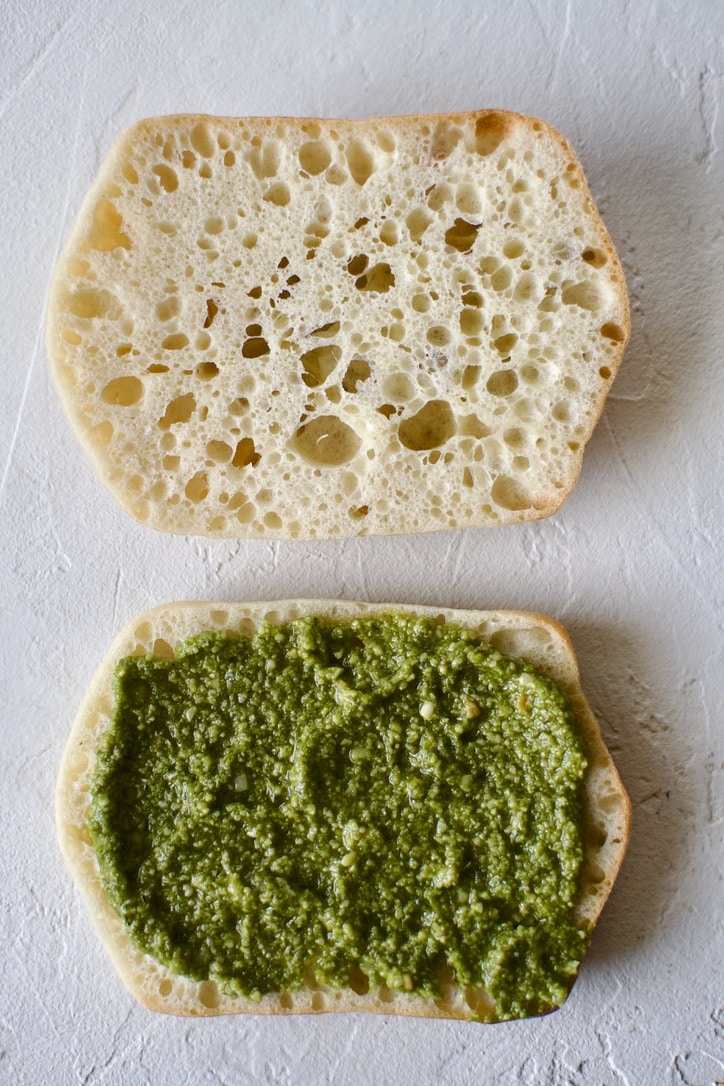 I set my panini grill to high to heat it up, then lower it to medium when I put the sandwich in so all the fillings can warm all the way to the center. Grill it till browned and crispy and it is done!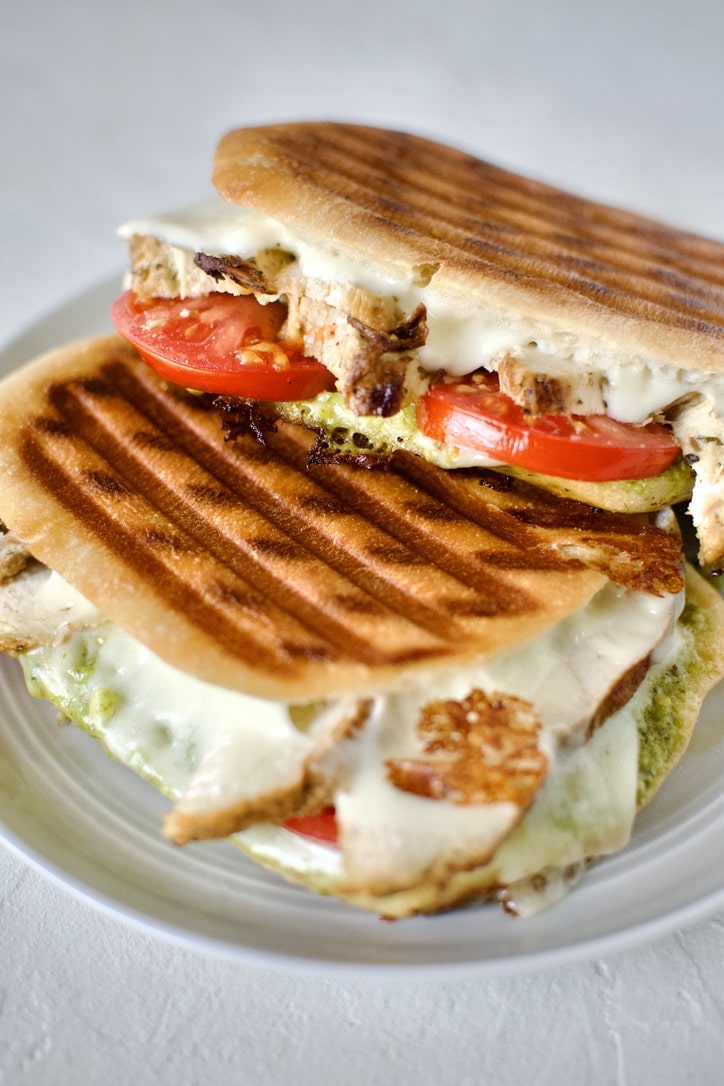 I let the sandwiches cool for a minute or two, as long as you can bare to wait, then slice them in half and they are ready to serve.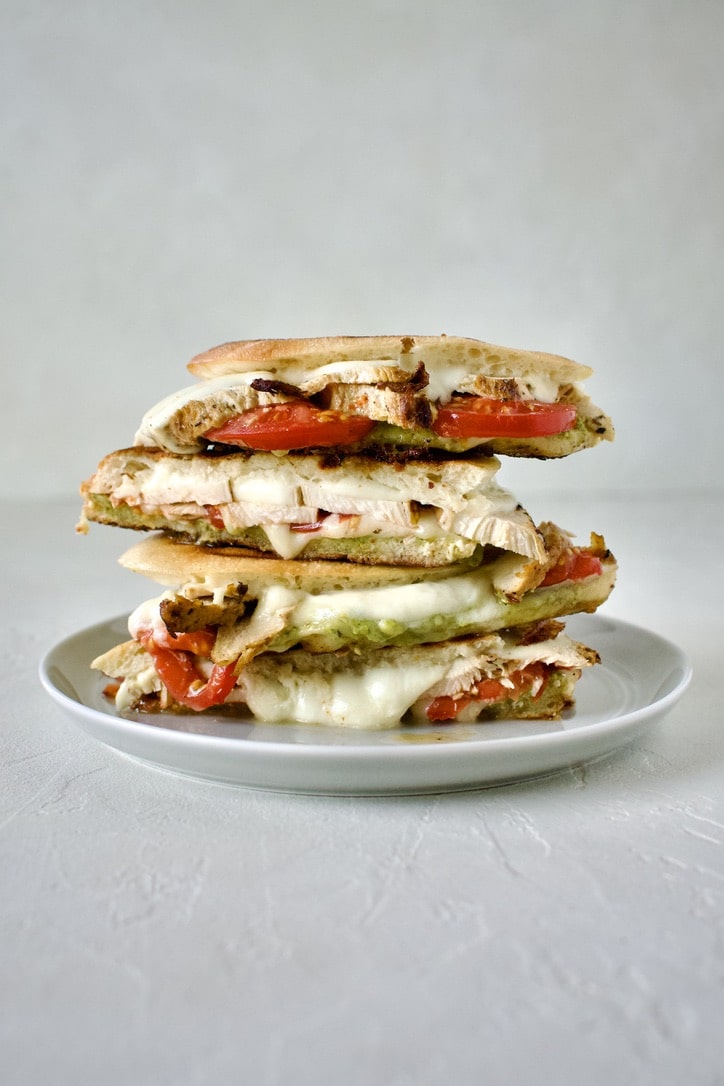 Notes & Tips
I love this because I literally stretch one big chicken breast into 4 servings. Slice it nice and thin, 1 to make it easy to eat, and 2 so it sticks in sandwiched between the melted cheese. Of course, you can use more chicken in you like, I just usually use making these as an excuse to use up some leftover odds and ends hanging out in the fridge.
If you don't have a panini grill or maker, heat a skillet on the stove over medium heat, and use a second heavy skillet, or even a brick wrapped in tin foil, and place it on top of the sandwiches and press down on them to flatten them.
It's my method to butter the bottom, place it in the pan, then butter the top and close the panini grill. It makes for the least amount of mess, cause who wants to have to clean butter off their cutting board?
Substitutions
I love a ciabatta roll for these sandwiches. They make me feel like I am at Panera without the crazy cost of their sandwiches. But really any bread will work. Even good ol' classic white bread if you are in a pinch.
I like to use provolone for the sharpness it brings, gruyere would also be a great substitute here. But I think you really need the mozzarella for the melting quality. Though you could use shredded in place of the fresh if you like.
I literally make this as a leftover, clear-the-fridge meal. It is also a great way to use leftover turkey at thanksgiving in place of the chicken. You could even swap the chicken for roast beef or steak leftover and it would still be great.
And while I love little Campari tomatoes, you can use literally any tomato you like. Or leave them out if you are not a fan. But I like to add them for the freshness they offer to the sandwich as a whole.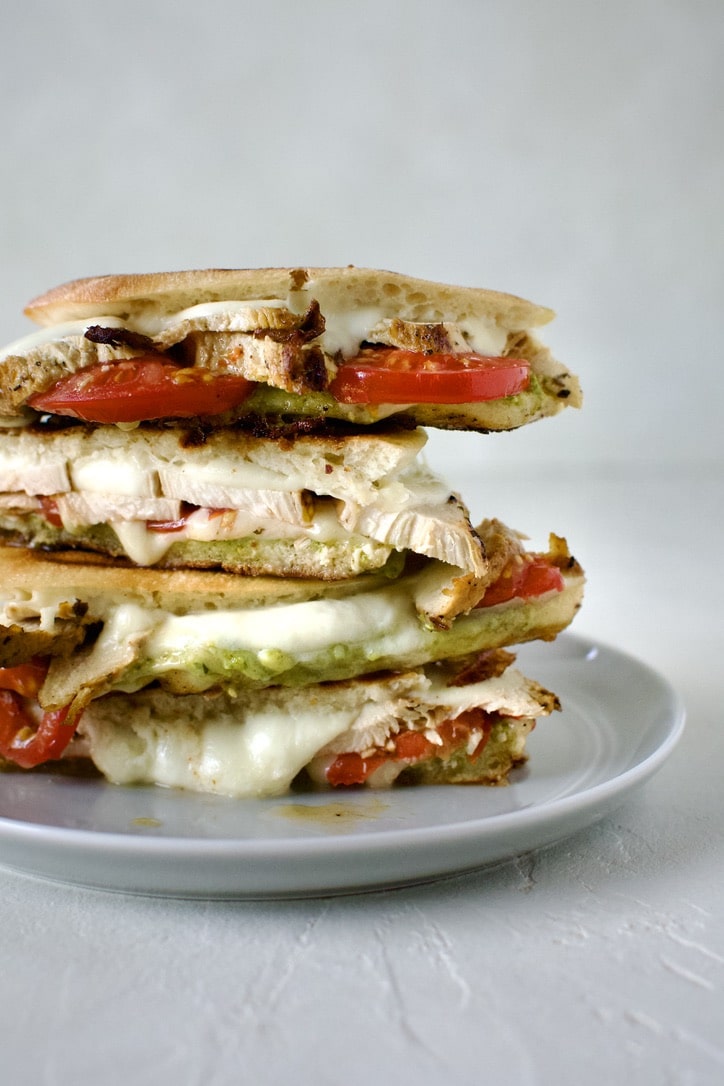 Did you make this recipe? Let me know by leaving a review or comment! And be sure to sign up for my newsletter, and follow along on Instagram, Pinterest, and Facebook!