This Club Sandwich Recipe is like the ultimate lunch sandwich, and it even holds up for dinner too. I love to dig into one of these on a hot summer day after being in the pool, or even after a nice fall hike. The point is, it's great any day, any time!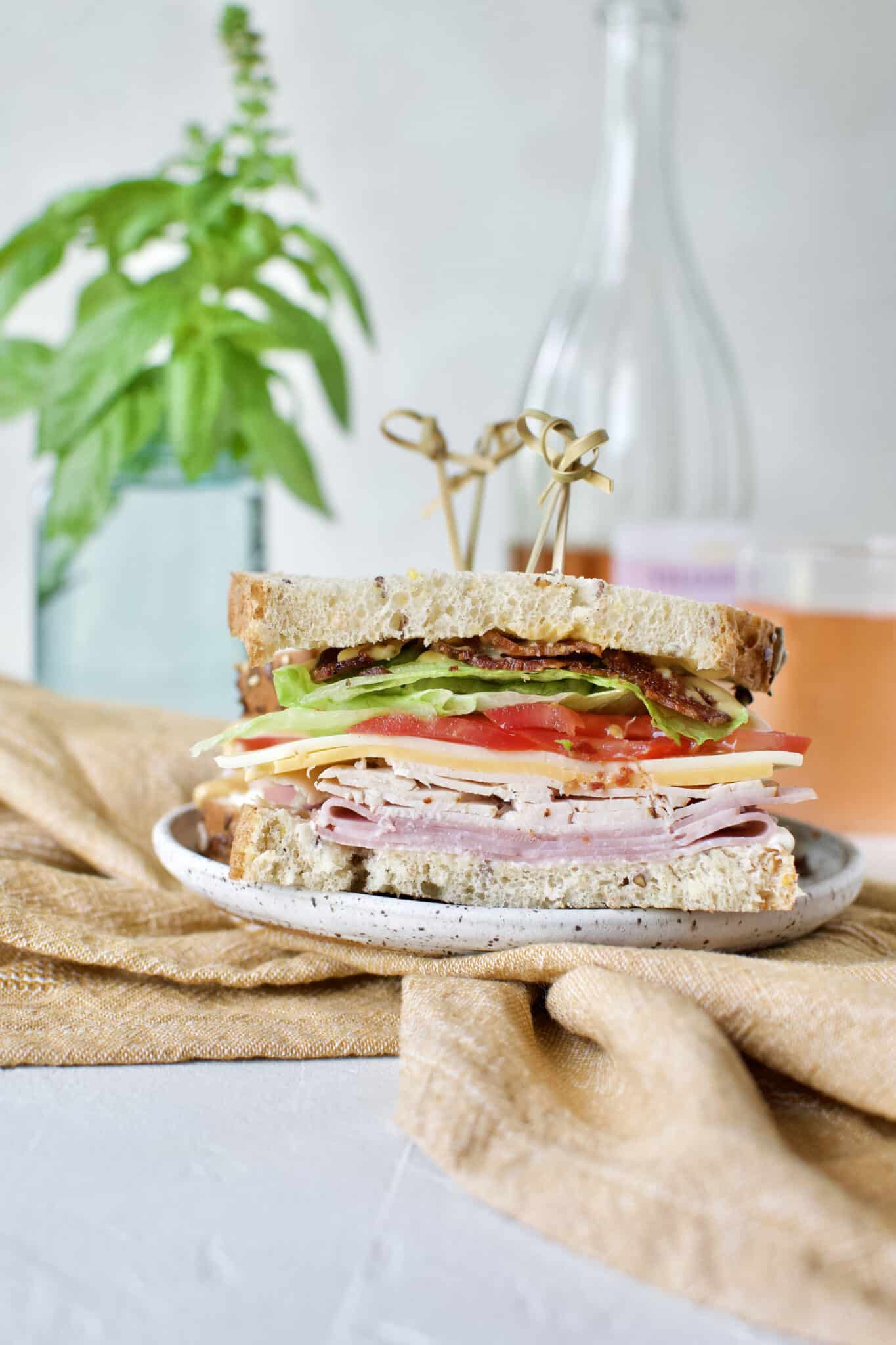 Jump to:
Ingredients
Get your hands on the freshest ingredients you can to make this sandwich. It is so simple and stripped down, fresh is best. Super ripe tomatoes and crispy lettuce, between slices of still-warm wheat bread. The salty bacon and tangy cheese just round everything out.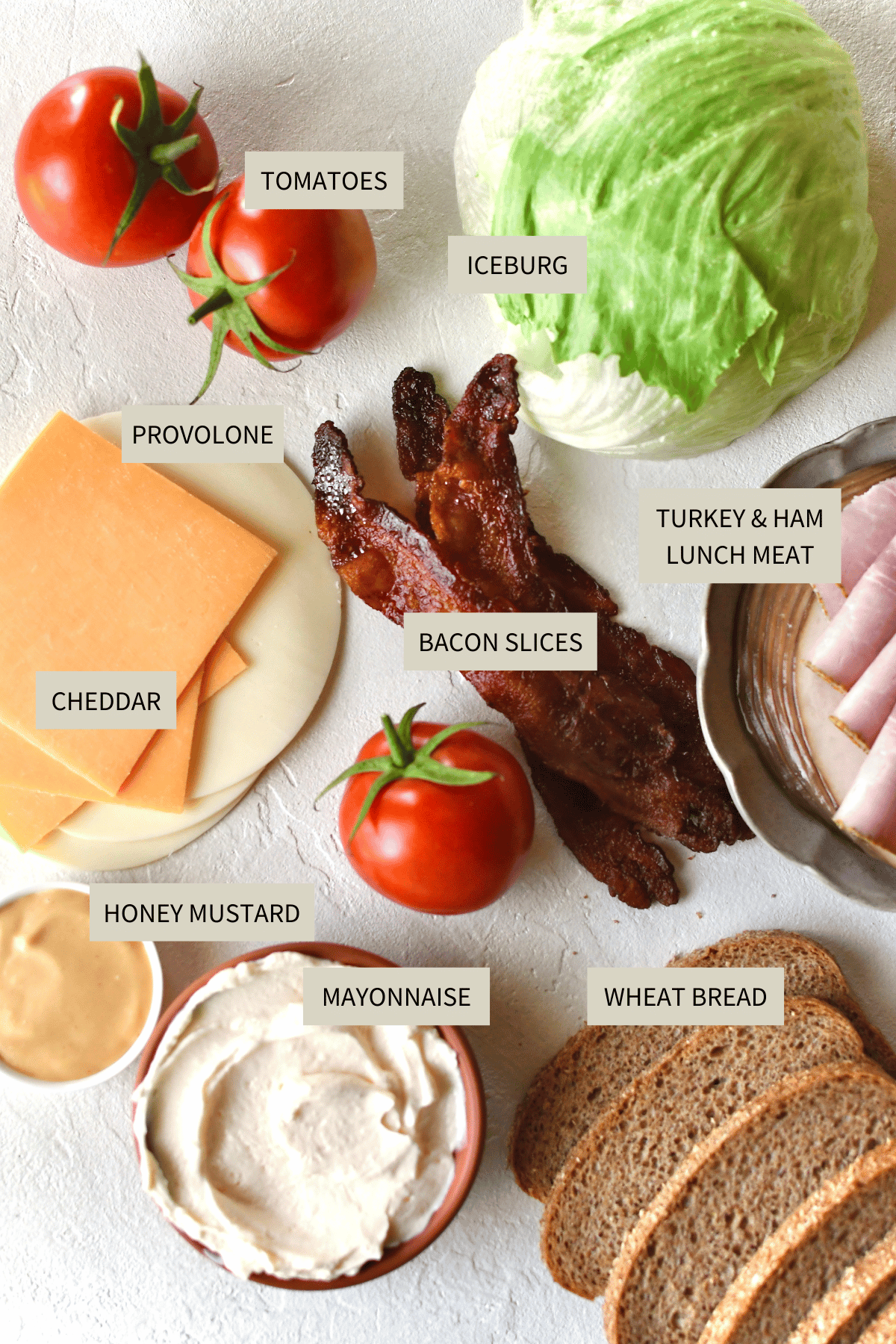 And don't skimp on the sauces. A nice layer of mayo really makes this great, and if you are like me, honey mustard = chick-fil-a sauce. Score that they sell it in the grocery store now!
Use the JUMP TO RECIPE button at the top of the post, or scroll to the bottom of the post to see the full recipe card with ingredient measurements and instructions.
Method
Success in the sandwich is all in the stack, and this is just the way I like to do it.
Start with mayo on the first slice of bread, then the ham, turkey, cheddar, provolone, tomato, lettuce, bacon, honey mustard, and finished with the second slice of bread.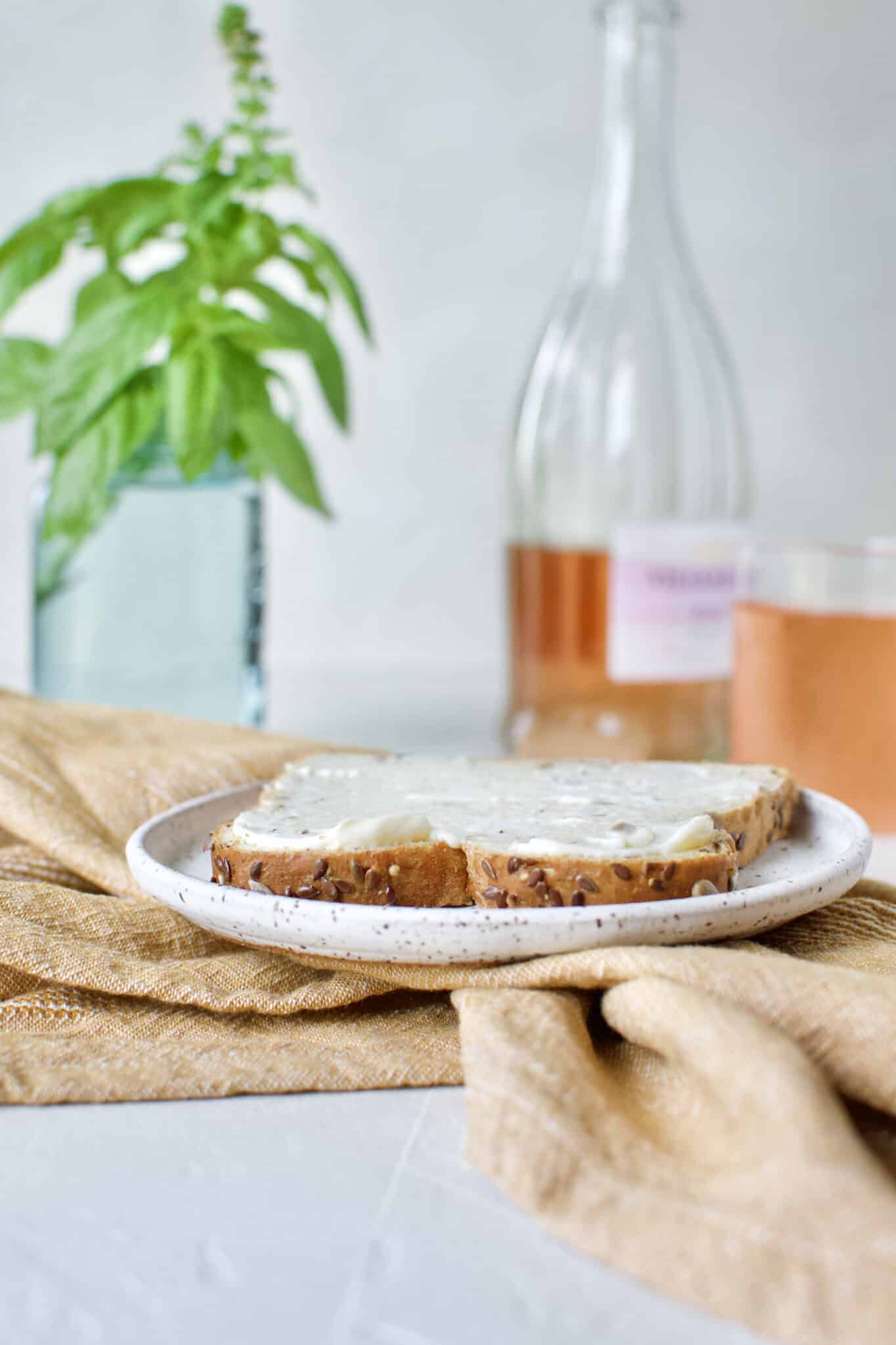 Stick a couple of picks in to hold everything together. You want them because this sandwich is a tall order. They will help keep it standing, especially when you slice it. Then using a serrated knife, slice through all the layers and open to reveal sandwich nirvana!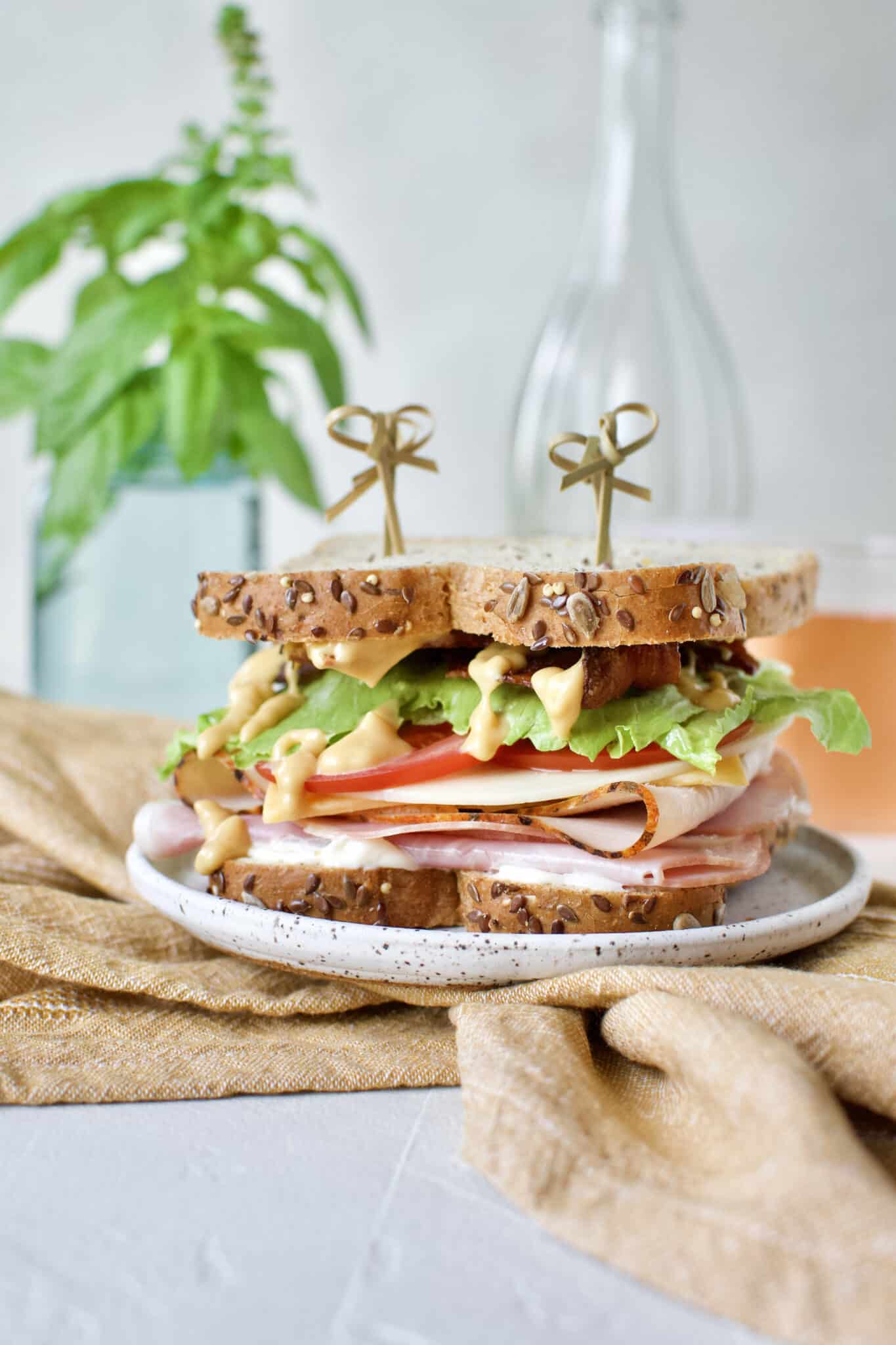 Notes & Tips
First, what is a Club Sandwich? A club sandwich, also called a clubhouse sandwich, is a sandwich of bread, sliced cooked poultry, ham, fried bacon, lettuce, tomato, and mayonnaise. It is often cut into quarters or halves and held together by cocktail sticks.
I like to start with really nice bread. I usually splurge for "the expensive bread" at the grocery store. you know the good wheat on the shelf. Or a fresh loaf from the nice grocery store. It's a simple sandwich, everything should be great.
While talking about bread, the bread for a club sandwich can be toasted if you like but does not have to be. If my bread is fresh I don't toast it, if it's like day 3 on a fresh loaf, I absolutely toast it.
Substitutions
White or Wheat work for this, I prefer a nice seeded wheat, personally.
I like ham and turkey on my club sandwich recipe. Traditionally it is just poultry on it, turkey and chicken lunchmeat. But do you, whatever you like goes, it's your sandwich after all.
You can also feel free to switch up the cheeses. While cheddar or American may be the most traditional and widely used, feel free to use your favorite.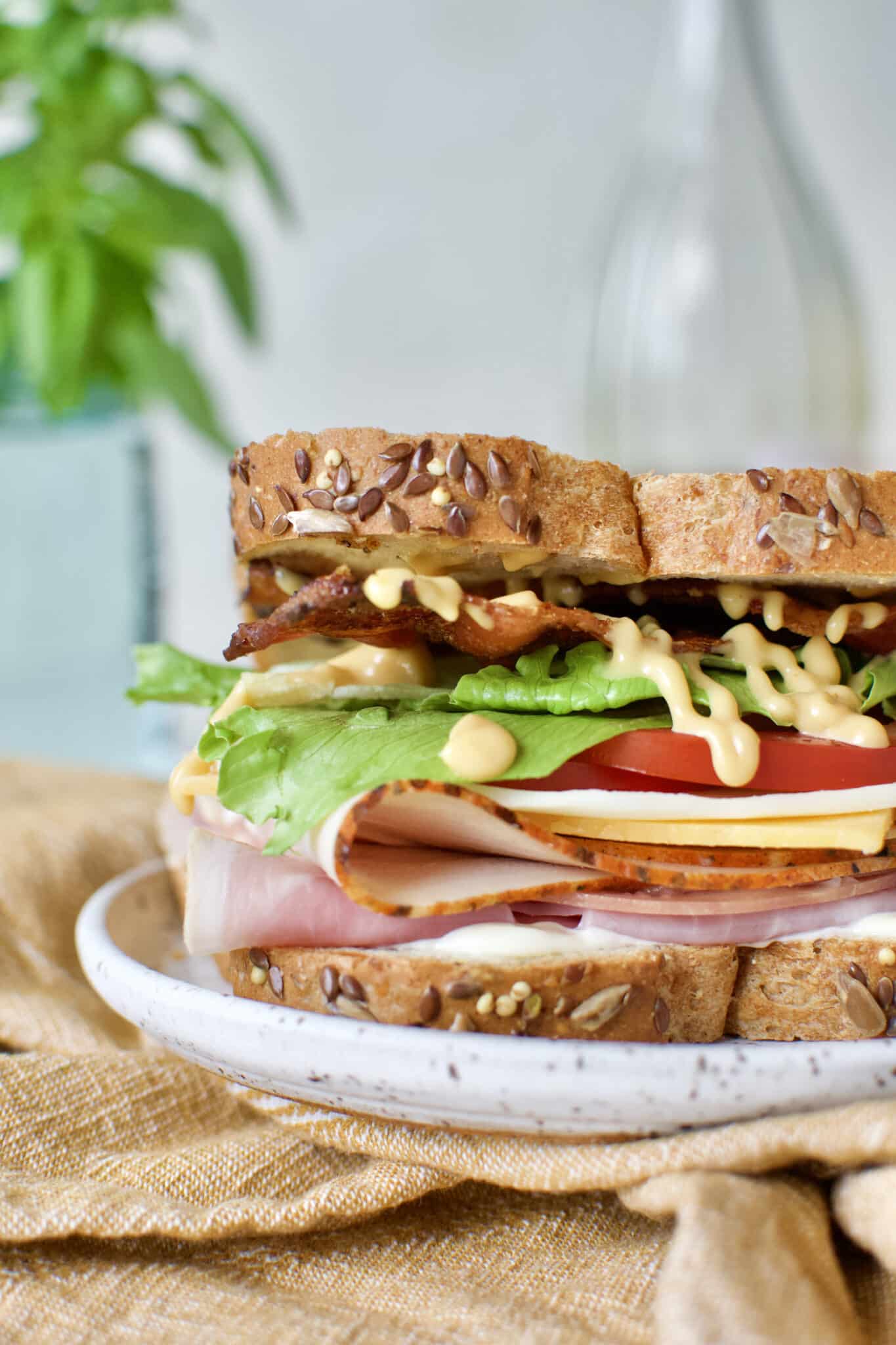 More tasty Sandwiches
Homemade Oreo Sandwich Cookies 😜
Caprese Sandwich with Truffle Salt
Did you make this recipe? Let me know by leaving a review or comment! And be sure to sign up for my newsletter, and follow along on Instagram, Pinterest, and Facebook!