These delicately light donuts are a part of my polish family heritage that I personally only learned of a year ago. Paczki, pronounced Poonch-Key are a high fat, yeasted dough that is risen twice and then deep-fried. The rich dough produces a wonderfully tasty, super fluffy donut, that filled with a tart jam provides a beautiful flavor explosion in your mouth!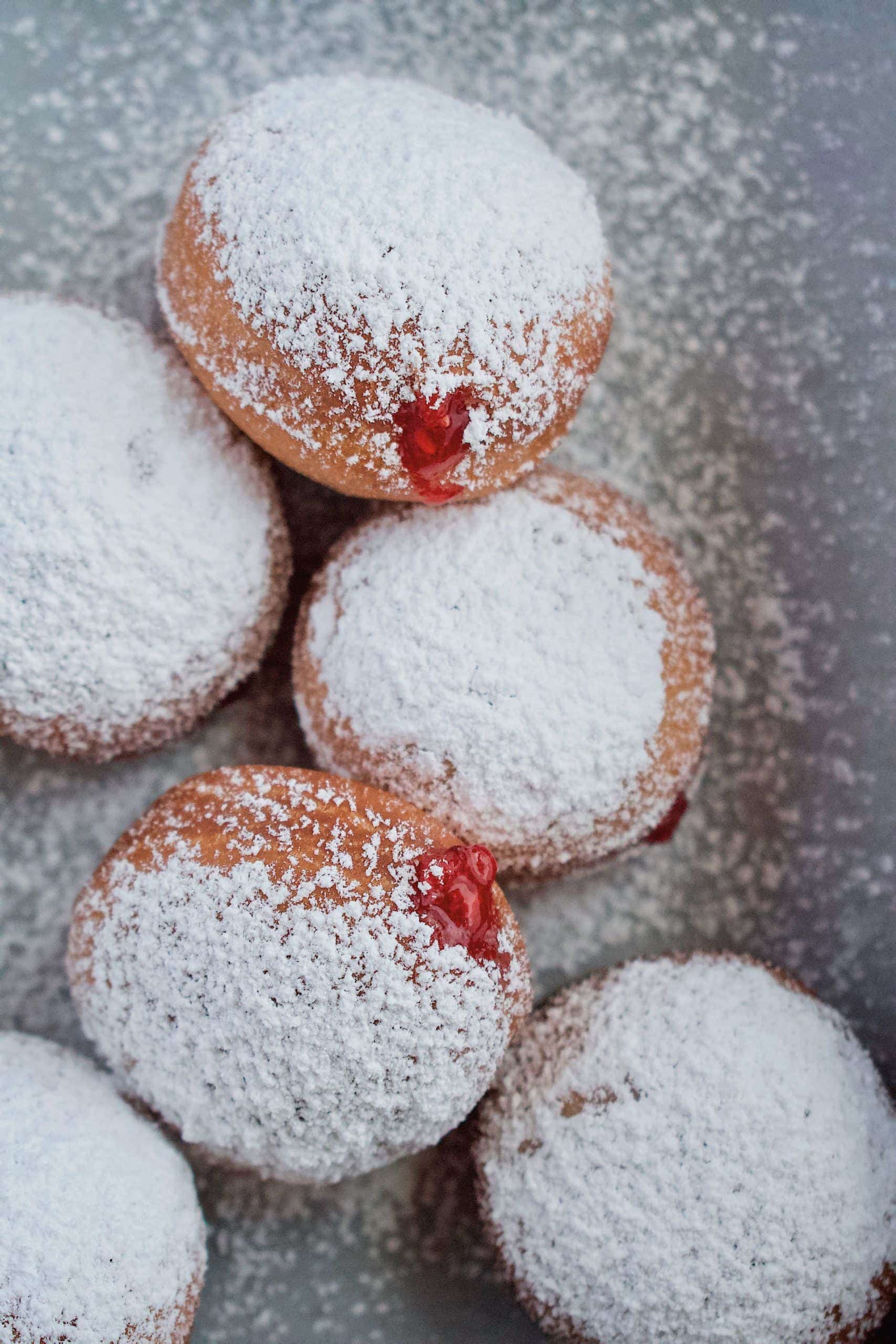 My family is from the Chicagoland area and because we moved away when I was a baby I didn't grow up around my polish relatives. When I stumbled upon paczki's in the grocery store around Mardi Gras time last year and brought them home, my mom said, "Oh yeah, I used to eat these all the time as a kid". Little known to me, I had never heard of them before.
What is the meaning of Paczki Day?
To Americans of Polish descent, Pączki Day means eating pączki, special jelly-filled buns. While the practice of Pączki Day is traditionally observed the day before Ash Wednesday in the United States (Fat Tuesday), in Poland, pączki sales are the highest on Tlusty Czwartek, or "Fat Thursday." (the Thursday before Ash Wednesday).
Paczki's and Fat Tuesday
So this year I am getting ready for Fat Tuesday and/or Tlusty Czwartek and preparing some paczki's to get us through the day. While my family no longer follows the Lenten traditions of the catholic church, I still enjoy learning and exploring my heritage through food.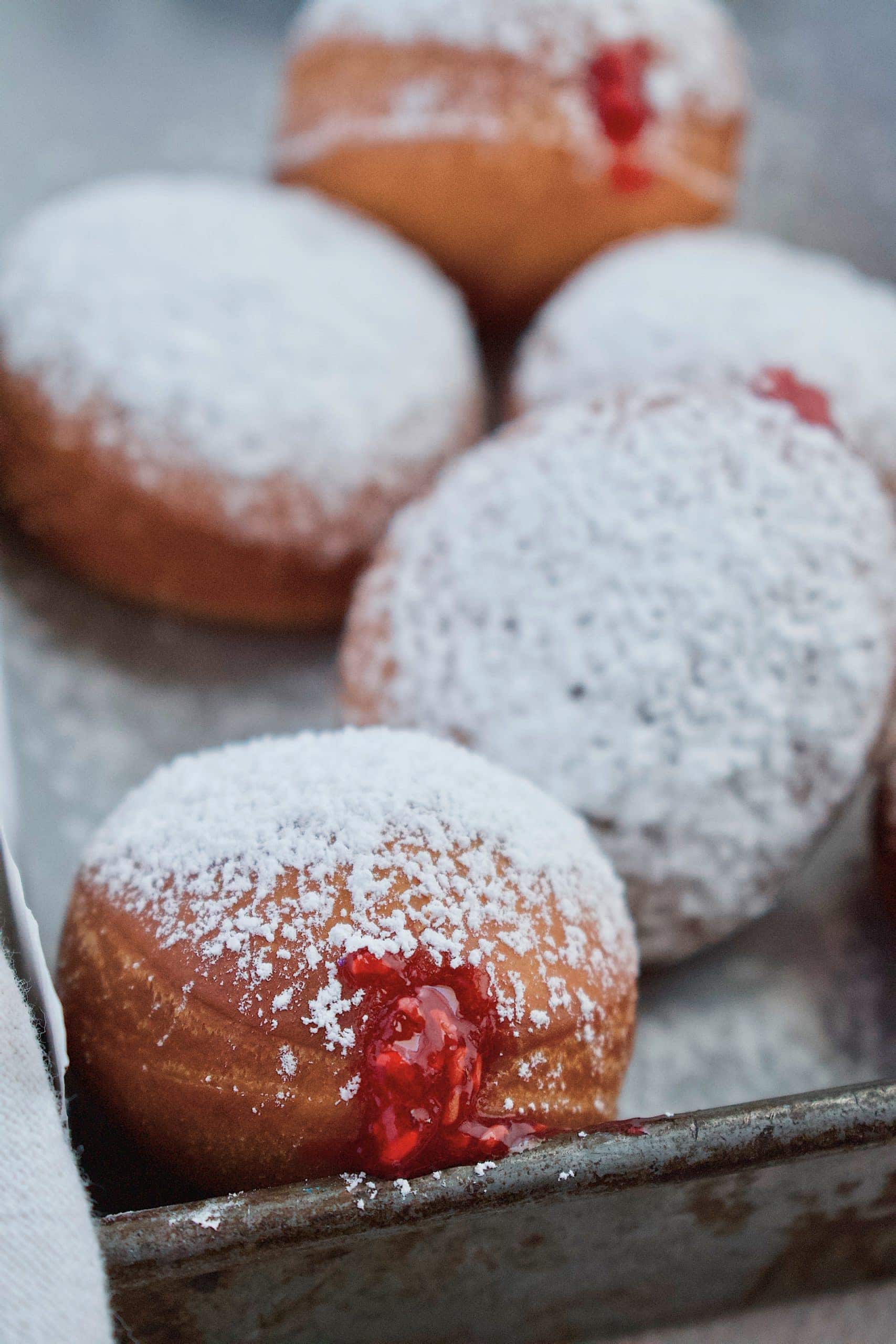 While a traditional paczki is filled with a fruit jam and covered in powdered sugar, I took a little liberty and had some fun with them. Here are my Mardi Gras jelly donuts below, just make a nice thick powdered sugar glaze and dust them with some colored sugars.
Giving them a Mardi Gras twist!
Mix about ½ cup powdered sugar and 1-2 tablespoons of water as needed to make a thick glaze, stir until all the sugar is moistened then dip the donuts. Let then dry only for about 1-2 minutes, then dust with the colored sugars. Allow them to dry until the powdered sugar glaze has hardened.
Fill the donuts with the jam after you have decorated and the glaze has hardened. These are my King Cake Jelly Donuts.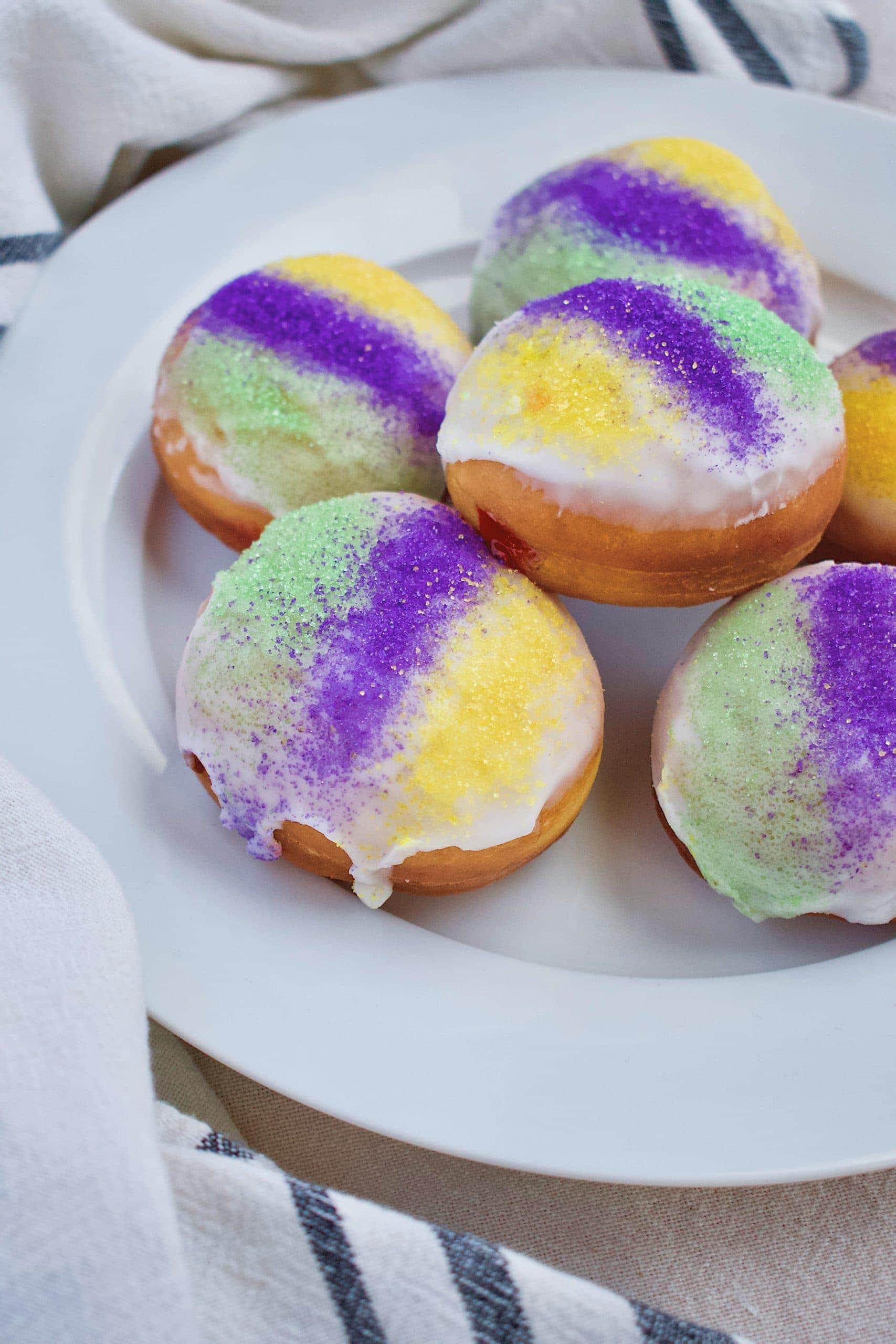 I shared a Raspberry Jam recipe HERE, and that is what I filled my Paçzki with!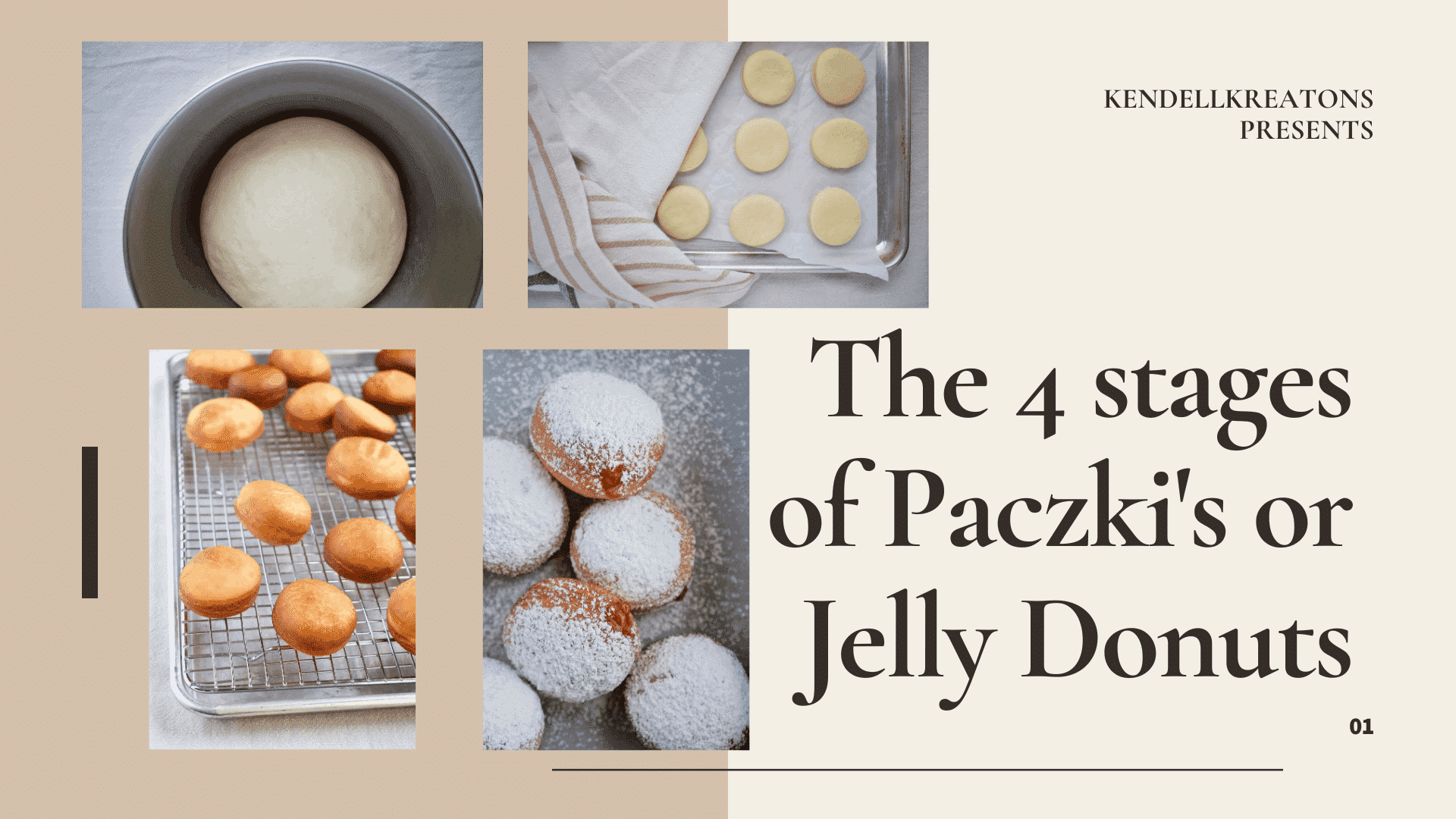 Did you make this recipe? Let me know by leaving a review or comment! And be sure to sign up for my newsletter, and follow along on Instagram, Pinterest, and Faceboo