What's better than a warm turnover on a fall day!? Not much, in my opinion, except maybe a PSL, but more on that soon! Let's talk about "How to make Apple Turnovers" today!
They are beautifully simple to toss together. Now stop being intimidated and start being a boss in the kitchen! The thought of making Puff Pastry intimidates almost everyone, but it is really simple to make.
Once you do it the first time, you'll be a pro! By the end of this post, I will have you making it every weekend, getting better and better every time! Now let's get started.
Making the Puff Pastry
I am adapting this recipe that was shared by theKitchn. You can take a look at it to gather a better understanding of how to make puff pastry. But I will be simplifying it greatly and teaching you how to make apple turnovers.
You start your dough by making a shaggy loose mixture with flour and water. I mix my ingredients in my stand mixer with the dough hook. Mix only until the flour is absorbed and it begins to stick together.
Wrap the shaggy dough in plastic wrap and refrigerate for 30 minutes. While the dough is chilling, mix the room temperature butter with a tablespoon of flour and mix until combined. I find this much simpler than the process they share and quicker.
I actually usually end up putting my stick of butter and flour in a big piece of plastic wrap, working it back and forth until it is well mixed and then form it into a square. This is faster and gets it ready to go into the dough after chilling for 10 minutes.
From here it is simply a matter of rolling and folding while practicing a little patience. It is really as simple as Roll, Fold, Turn, repeat every 30 minutes. What you're left with is the softest most beautiful dough that has butter ready to give you flakes for days!
It's called lamination. More on that HERE if you really want the scientific aspect of it all. But basically, it means that you have followed the process to create layers of dough and butter that will flake and puff when baked.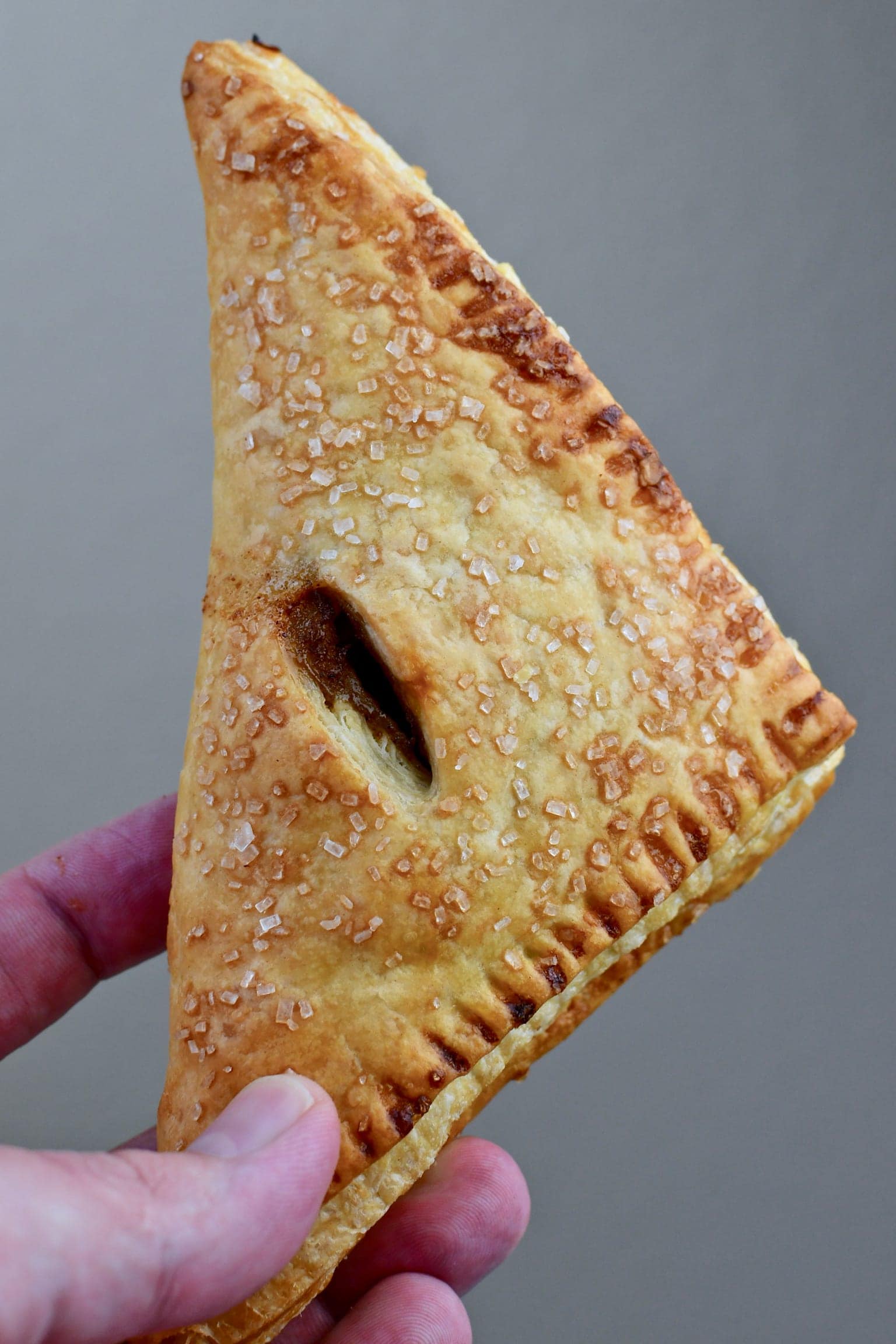 How to make Apple Turnovers
Let's talk about how to prepare the apples for the inside of our turnovers while our dough is resting. I like green granny smith apples for this application. They hold onto their acidity well and stand up to the warmth of the spices I like to mix it with.
I first peel and dice my apples. Then in a skillet, I give them a light sauté in some butter and caramel. I use something a little thicker like dulce de leche or cajeta to give it some extra flavor and so it doesn't run away while it bakes.
Also, the addition of the dulce de leche or cajeta makes them caramel apple turnovers! And that's even better than a plain ole apple turnover.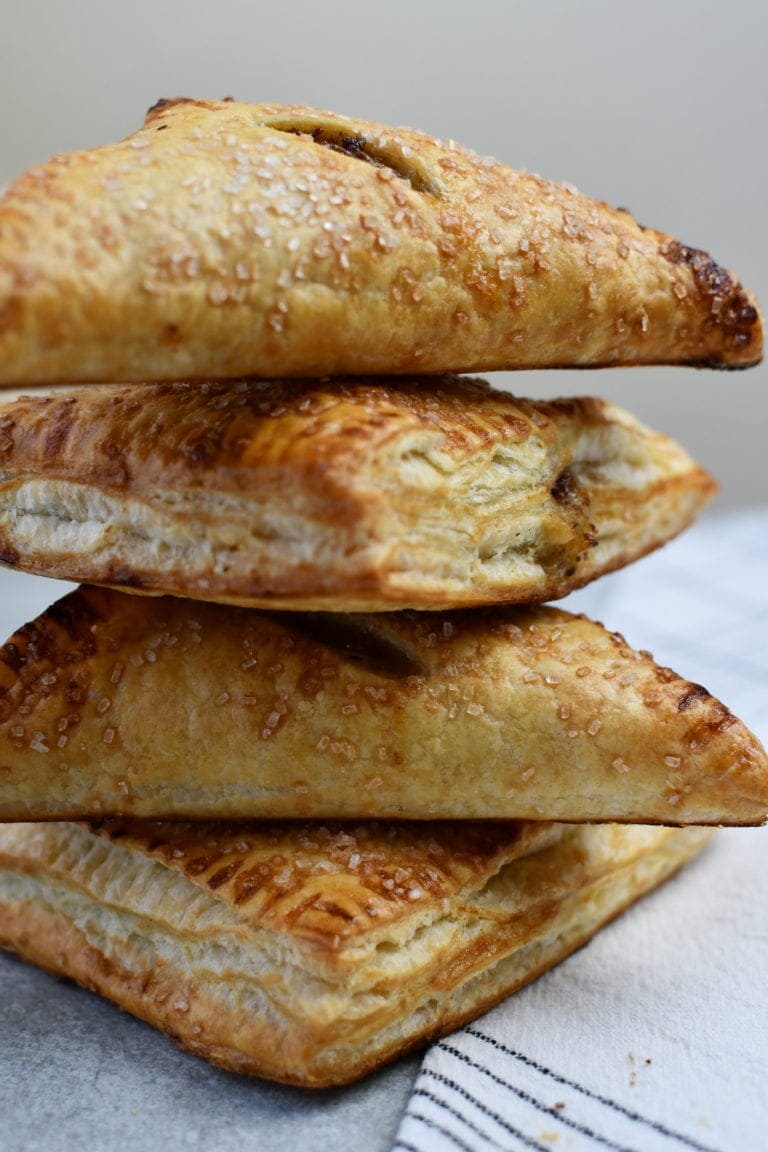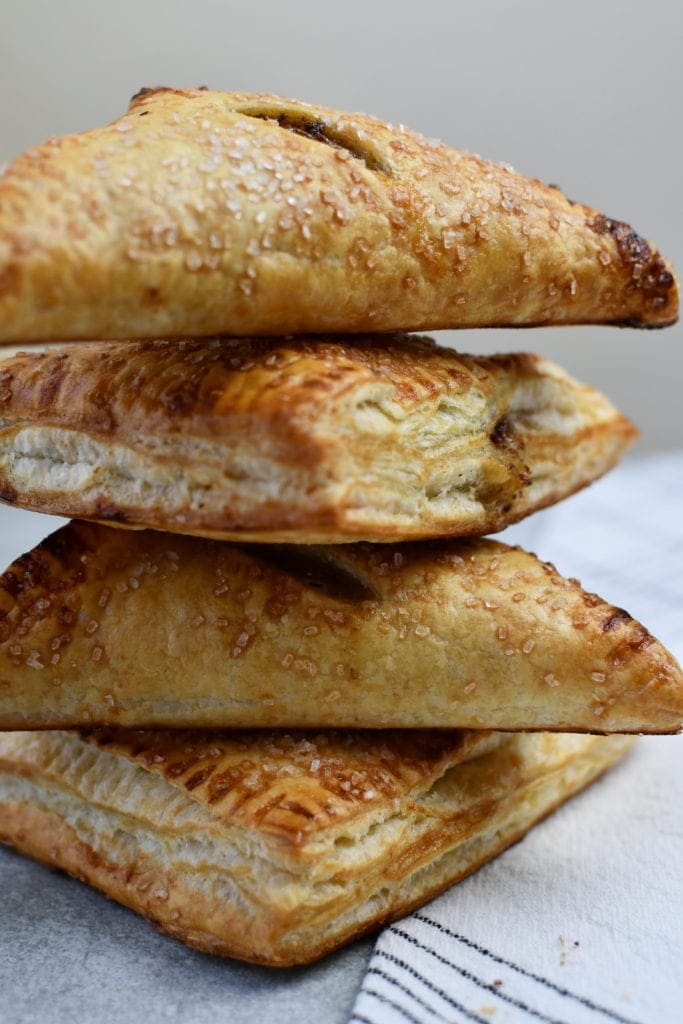 MORE OF MY RECIPES HERE!
Raspberry Lemon Cream Pie in a Cup
Victoria Sandwich
Get my NEW e-Cookbook here!! ⬇️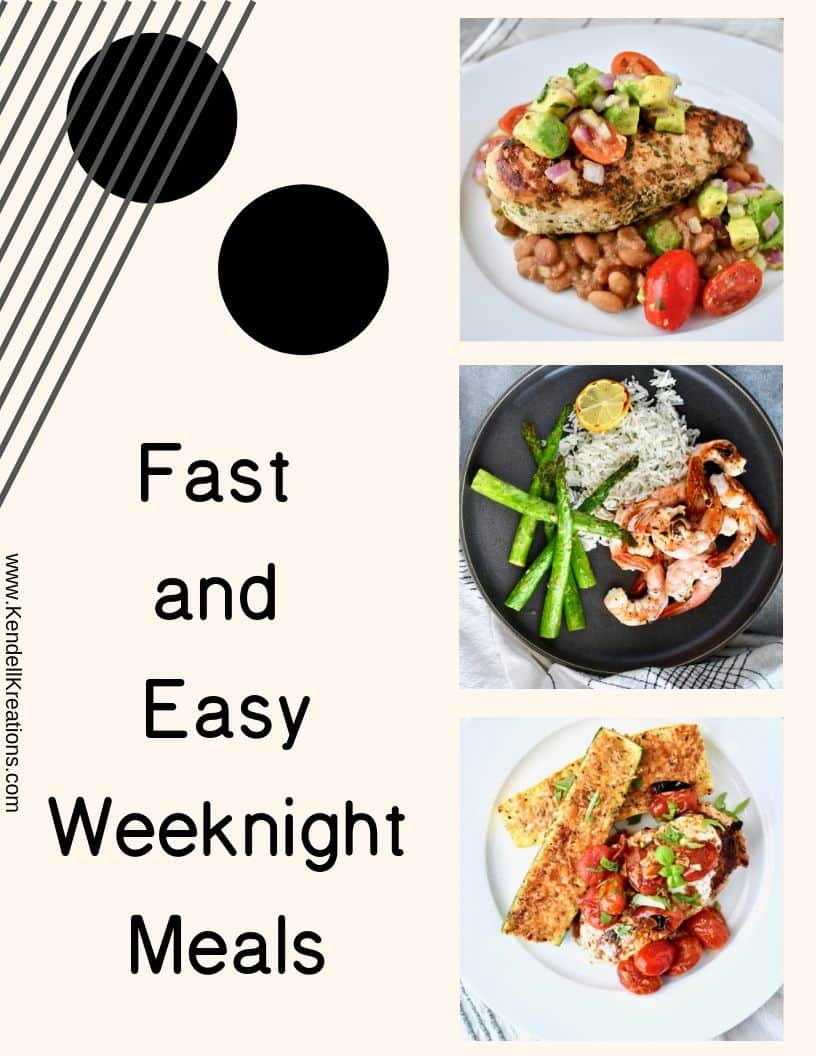 _
MY FAVORITE KITCHEN TOOLS!
Here are a few links to some of my favorite kitchen tools! You get a car, YOu get a car, YOU ALL GET A CAR…in my best Oprah voice
These Rösle Silicone Tongs are a little pricey but they will last you the rest of your life and are the softest in your hand. This is important for someone like m that cooks so much. It reduces strain, I have 4 sets in my kitchen!
These are my FAV Nordic Ware Sheet Pans, every kitchen should have at least 2 sets of these! I think I have at least 4 of each of these.
This is my favorite pressure cooker, the Fagor is the same concept as the "Instant Pot" but easier to use in my opinion, if you don't have one you NEED one, it will be your best friend in the kitchen!
A sharp knife is the most important tool in the kitchen, these Japanese steel "Shun" knives are my favorite! And this is a great starter set to build on. Once you try them you will be in love so use this as a foundation you can build on for years to come.
This Scanpan 11″ skillet is just the right size for almost anything you will need to cook and my best friend and a real workhorse in my kitchen, it's also a great deal at $99. Scanpan is the best in the world for healthy cooking. It is coated with a proprietary ceramic titanium coating that is durable while allowing you to use fewer fats and oils when cooking. It is a coating only they use. I could talk all day about my love for these pans, message me if you want more info. Here are some other sizes that are available if you are looking to outfit your kitchen with some new goodies. 8″ & 10″ Skillet setor 8″ Skillet, I still need this one for my kitchen Also, I don't really know how to cook small so the 12.5″ is my other fave!
This giant vat of olive oil is my favorite, I decant it into a smaller bottle for my counter. Or put this spigot on top of a wine bottle!
This Tovolo jar scraper has to be my single favorite kitchen tool, it is definitely the most used tool in my kitchen. If you are NOT a gadget person, this is the only necessity I say is a MUST beyond the wooden spoon.
A great wood spoon is essential, this Olive Wood one is my favorite, I have more than I can count. But can you really ever have too many?
A food scale can be a very important tool in your kitchen, this one is the one I use every day!
If you love Joanna Gaines as much as I do then the 'Magnolia Table Cookbook' is a must in your kitchen, get a copy HERE!
Check out this great product for your mason jar, the Ergo Spout lets you turn any jar into a pourable pitcher. Get yours here! I love making my homemade salad dressing and keeping them this way in the refrigerator.