I love this Grilled Zucchini, it's the perfect summer side dish. It only takes 5 minutes to prep and about 10 minutes on the grill. Toss them on alongside a steak or with some chicken for the tastiest veg you'll ever make.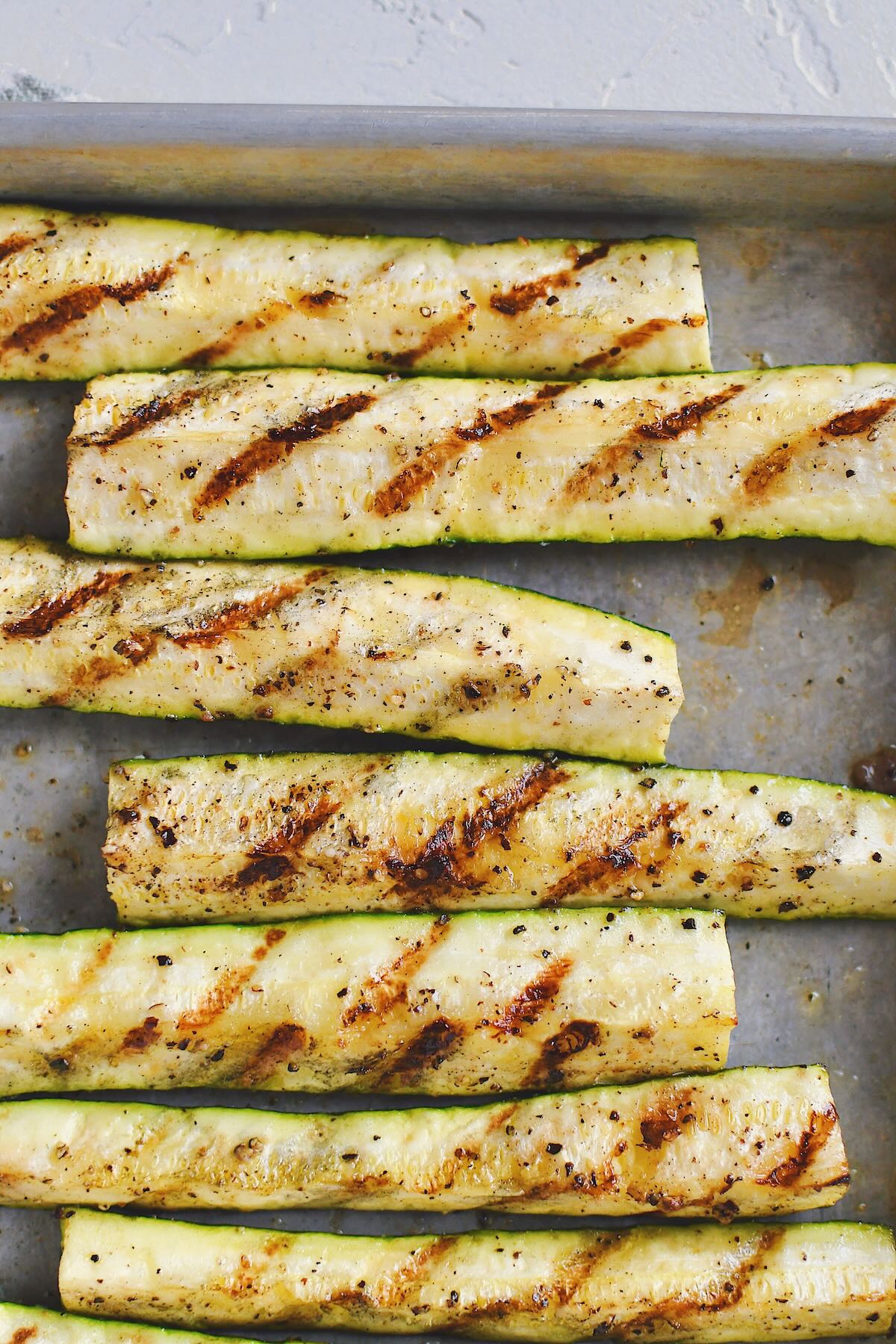 Jump to:
Ingredients
While you can go wild with seasonings and cheeses that pair perfectly with zucchini, I like to keep it simple. All you need is a little oil to get all the seasoning to stick.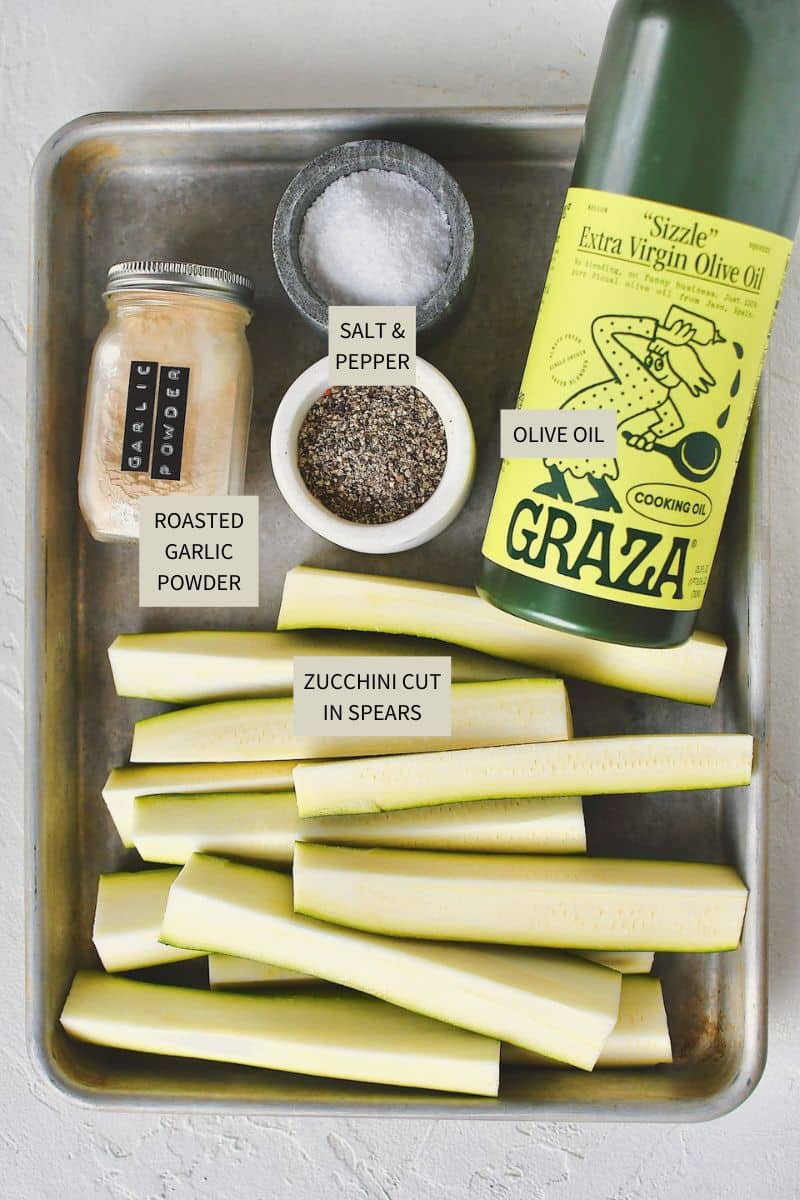 This is a great time to use my favorite seasoning, Roasted Garlic Powder. Blended with the salt and pepper, it brings great flavor and aroma to the zucchini. It gives that extra oomph that takes this Grilled Zucchini from good to GREAT!
Use the JUMP TO RECIPE button at the top of the post, or scroll to the bottom of the post to see the full recipe card with ingredient measurements and instructions.
Method
Toss quartered zucchini on a sheet pan and drizzle over some olive oil, enough to coat. Then toss all the spears around together so the oil and seasoning get on every surface.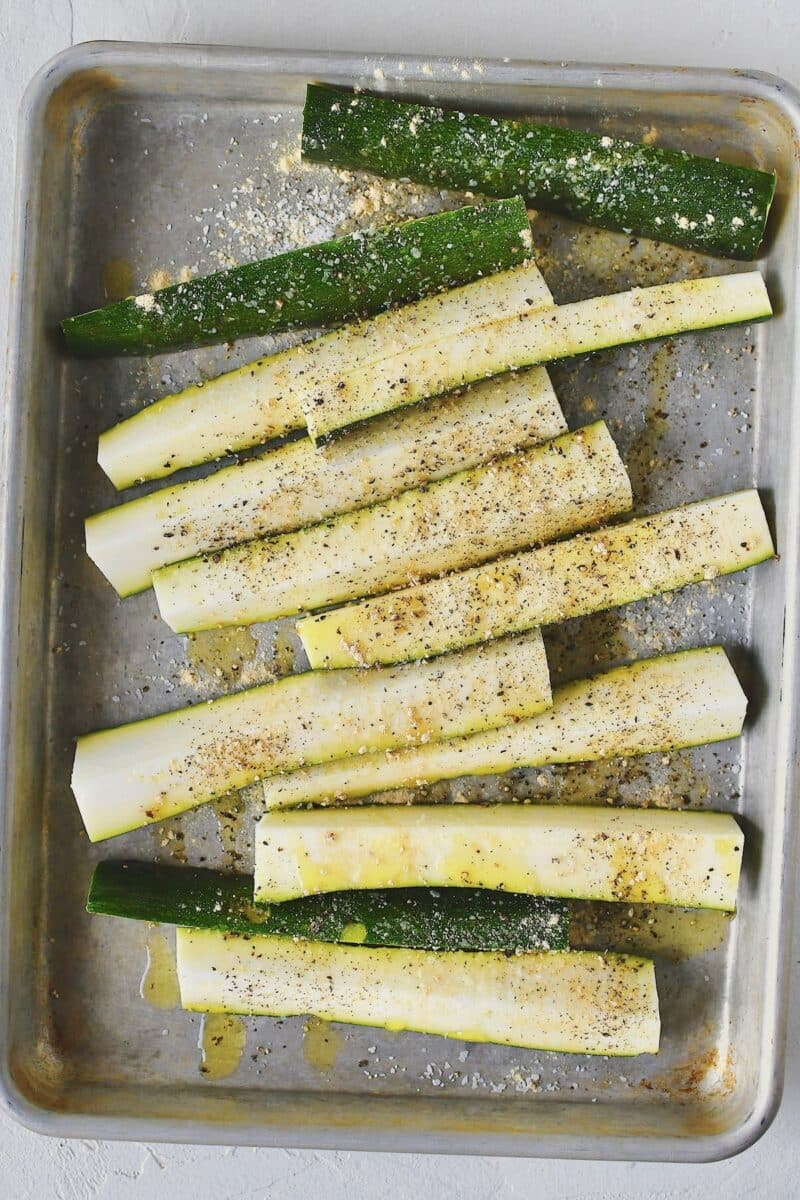 Get a grill nice and hot and press the zucchini onto the hot grates so it sizzles and sears. You can also do it on the stove using a grill pan, just heat it till it starts to smoke a little, then place the zucchini on it and lower the heat.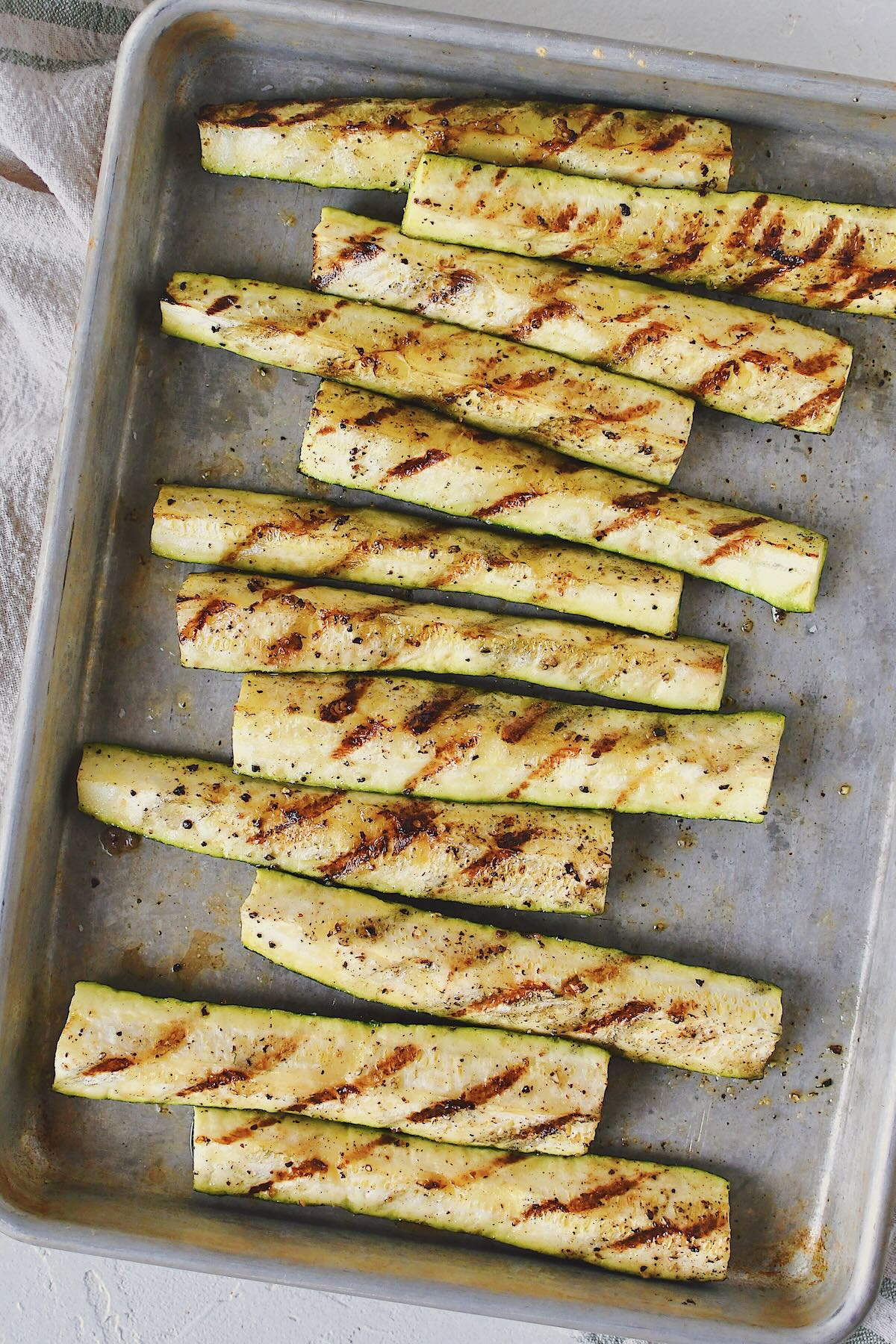 Notes & Tips
This is one of those things I call a no recipe, recipe. You can use more or less squash than I call for, so just use enough oil, salt, and pepper to generously coat the squash. Some will fall off during cooking so it's kinda hard to overdo it too much.
I sometimes drizzle over a little aged balsamic vinegar when they come off the grill if I am serving them with something Italian or using them for a vegetable platter.
Dusting over a little parmesan cheese or crumbling over some feta is also a favorite. Zucchini and cheese are best friends.
Substitutions
This recipe works equally great with yellow squash. Replace the zucchini with it or use a mixture of both.
Butter can also be used in place of the olive oil. It will actually help the zucchini brown a little more when it hits the grill.
The roasted garlic powder is what I like to call a base spice. You can swap it for Greek seasoning if you want to serve this with something Mediterranean, or herbs de Provence to make it Italian.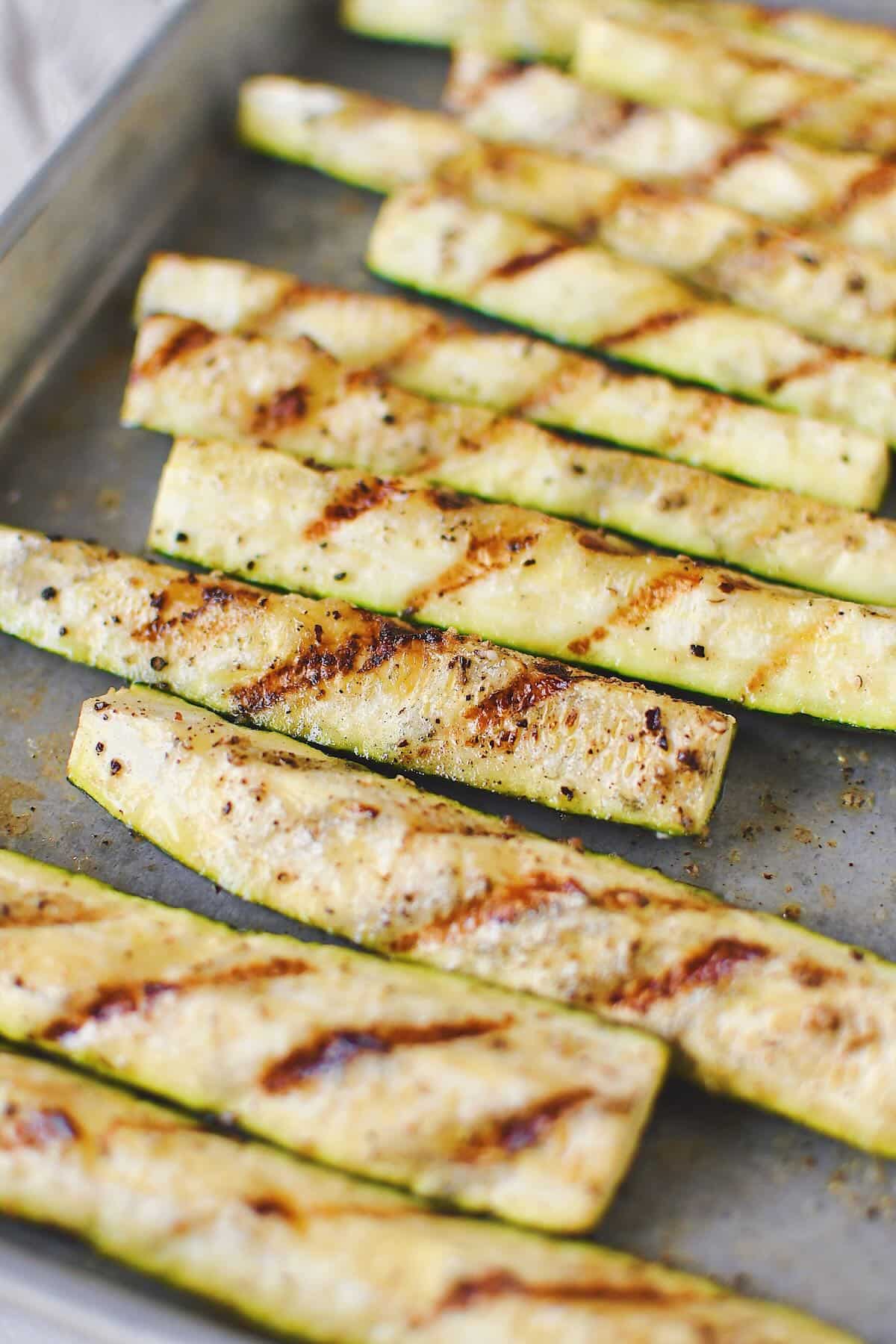 Did you make this recipe? Let me know by leaving a review or comment! And be sure to sign up for my newsletter, and follow along on Instagram, Pinterest, and Facebook!