I love this classic recipe for Homemade Raspberry Jam. It is quick and easy to make with the hardest part being the wait for it to cool! 2 simple ingredients are all you need to have the most flavorful and tart jam around.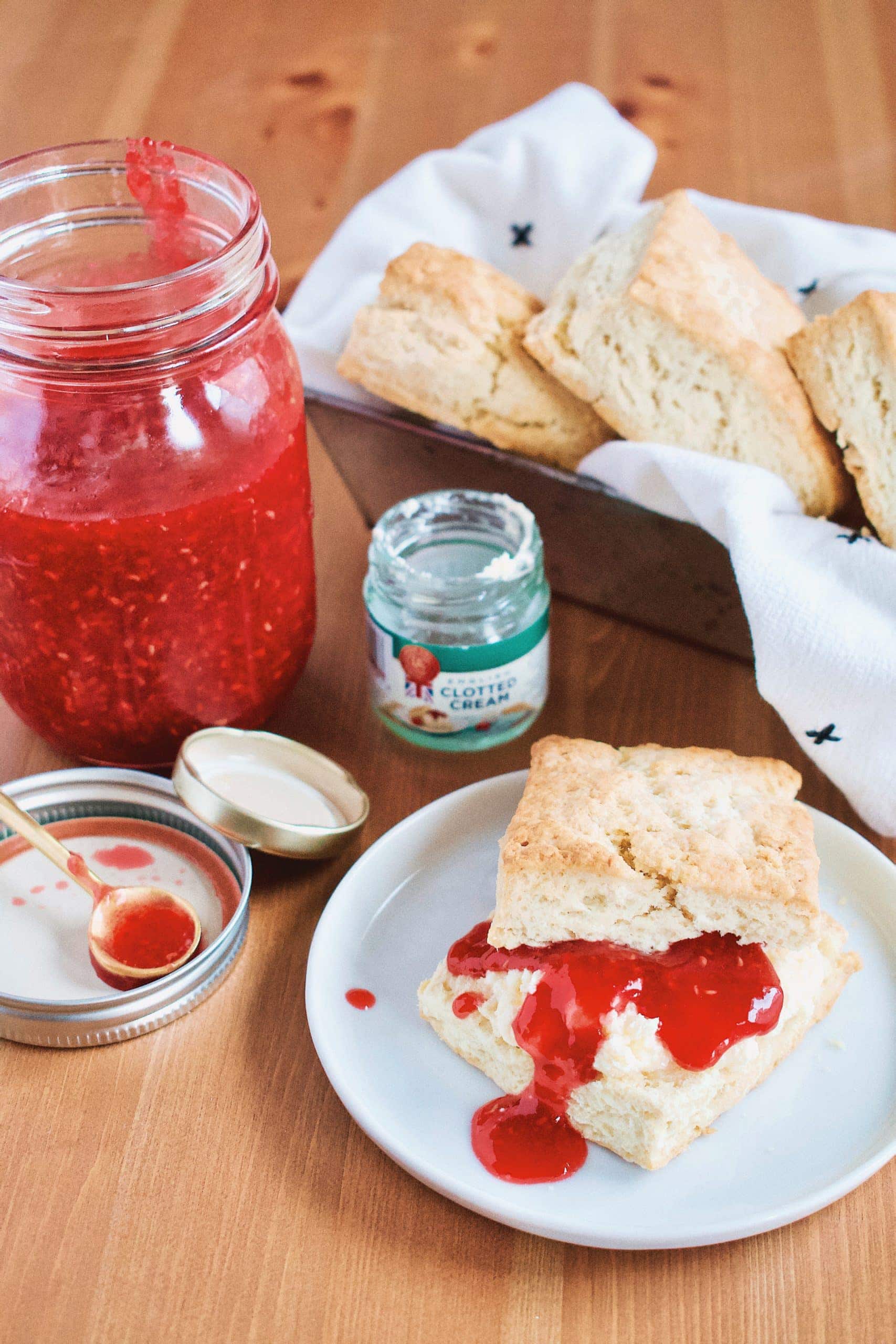 Rasp Jam and Victoria Sandwich
I first shared this recipe as part of my Victoria Sandwich recipe. That one was inspired by my trip to Ireland and the one I had while on the Aran Islands. It was so incredibly amazing I had to learn to make it as soon as I got home!
A traditional Victoria Sandwich is layers of victoria sponge, whipped cream and raspberry jam. It is a super simple and basic cake, that once you get it right will have you totally in love with it! I added a little bit of a twist to my recipe with some added lemon curd, cause you gotta do you, right!?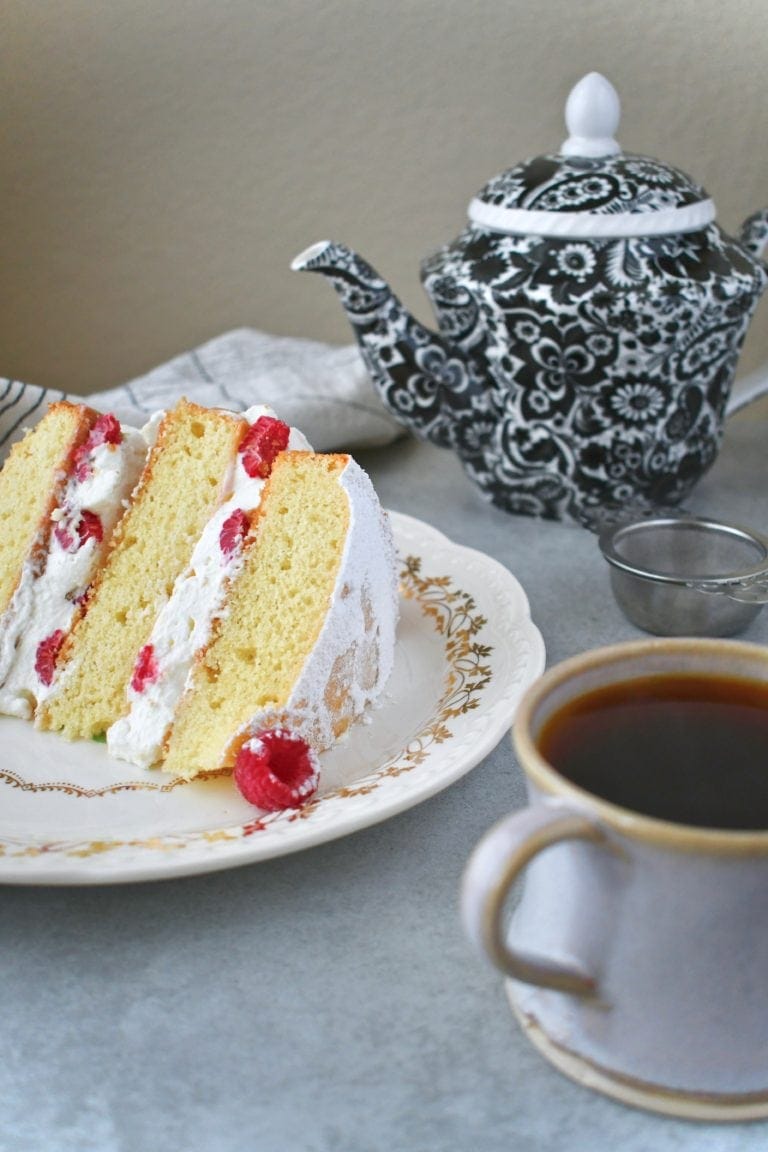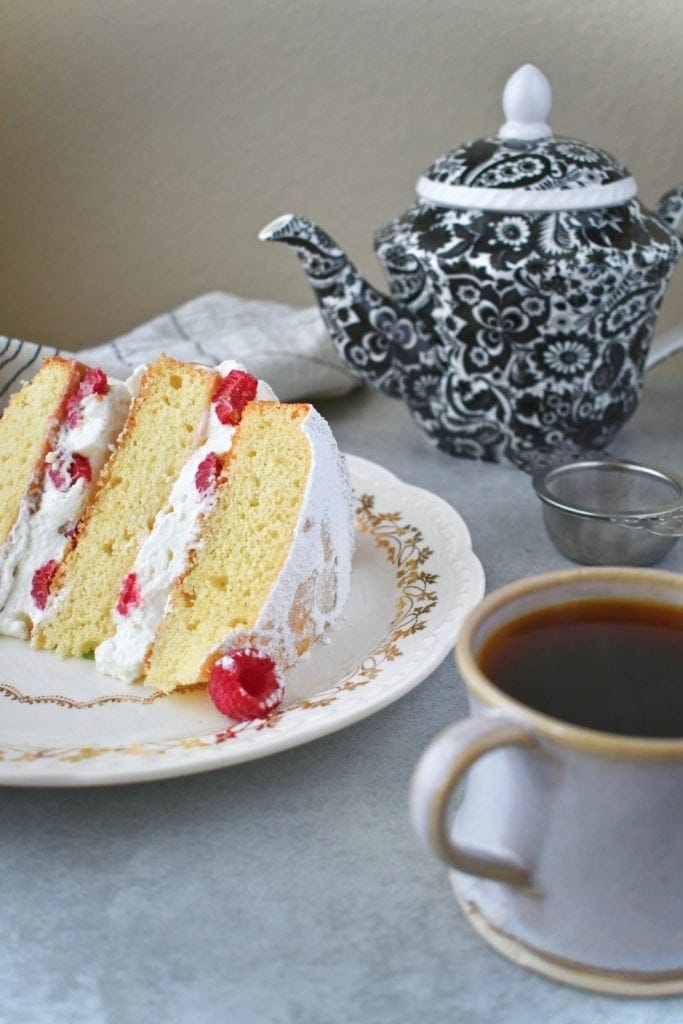 Classic Raspberry Jam
Two ingredients are all you need to have the classic and homemade raspberry jam of your dreams on the table. Served up with some deliciously tender scones or on top of your pancakes, if you can dream it, put it on it!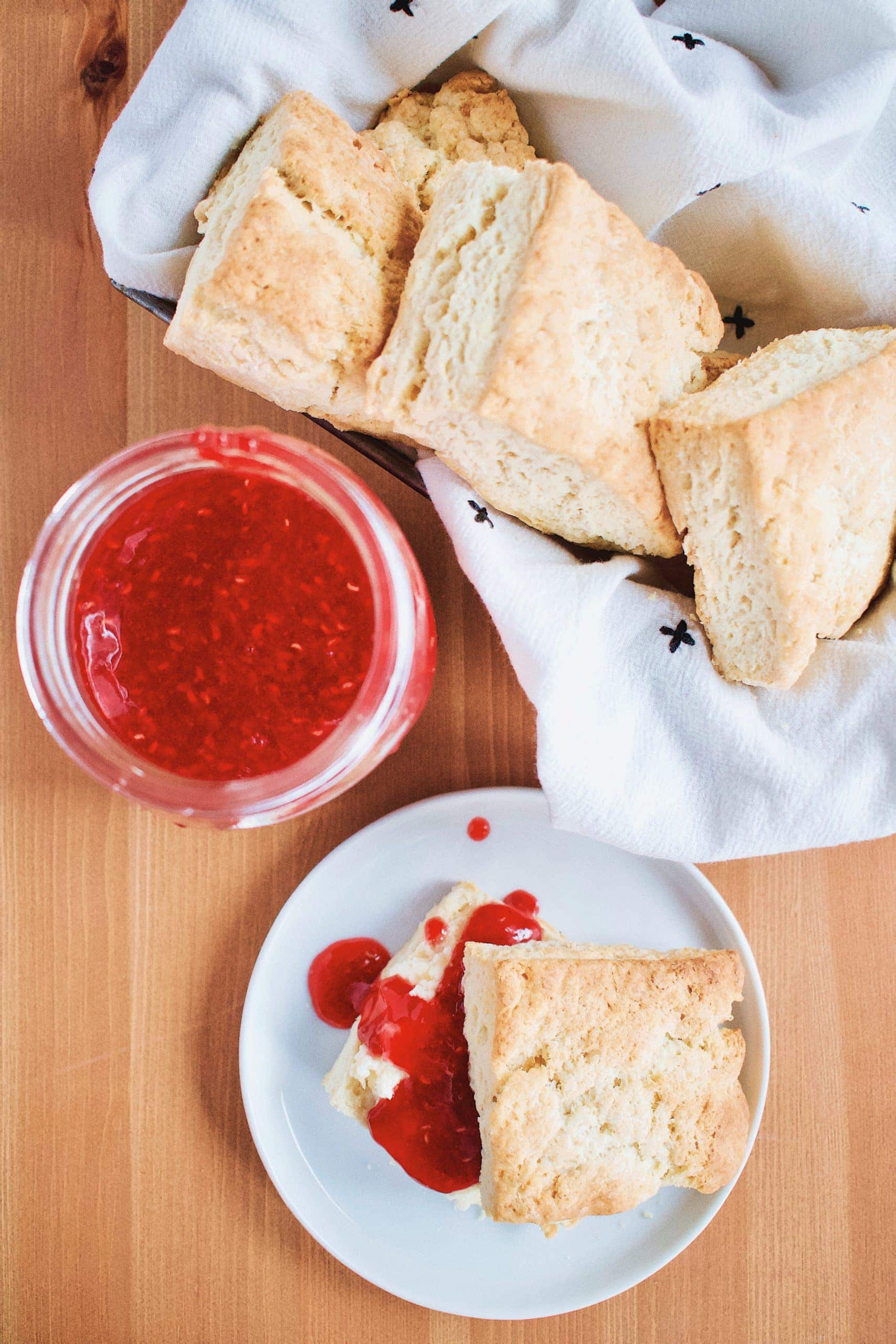 Begin by placing the raspberries and sugar in a saucepot or shallow skillet. I use my potato masher to break up the berries and evenly mix the sugar throughout. Then place the mixture on the stove and cook over medium heat until the sugar fully dissolves.
This takes about 5 minutes. Then turn it down to medium-low and cook for 5-10 more minutes until a thick jelly has formed. Raspberries carry a large amount of pectin, so you just have to cook them for a few minutes to release it all and it will thicken naturally.
If you want to add a squeeze of lemon to your jam you can. This lowers the ph levels and will help the jam last longer. This isn't something I typically do, but I would do it if I wanted to boil the jam in a canner to make it last longer.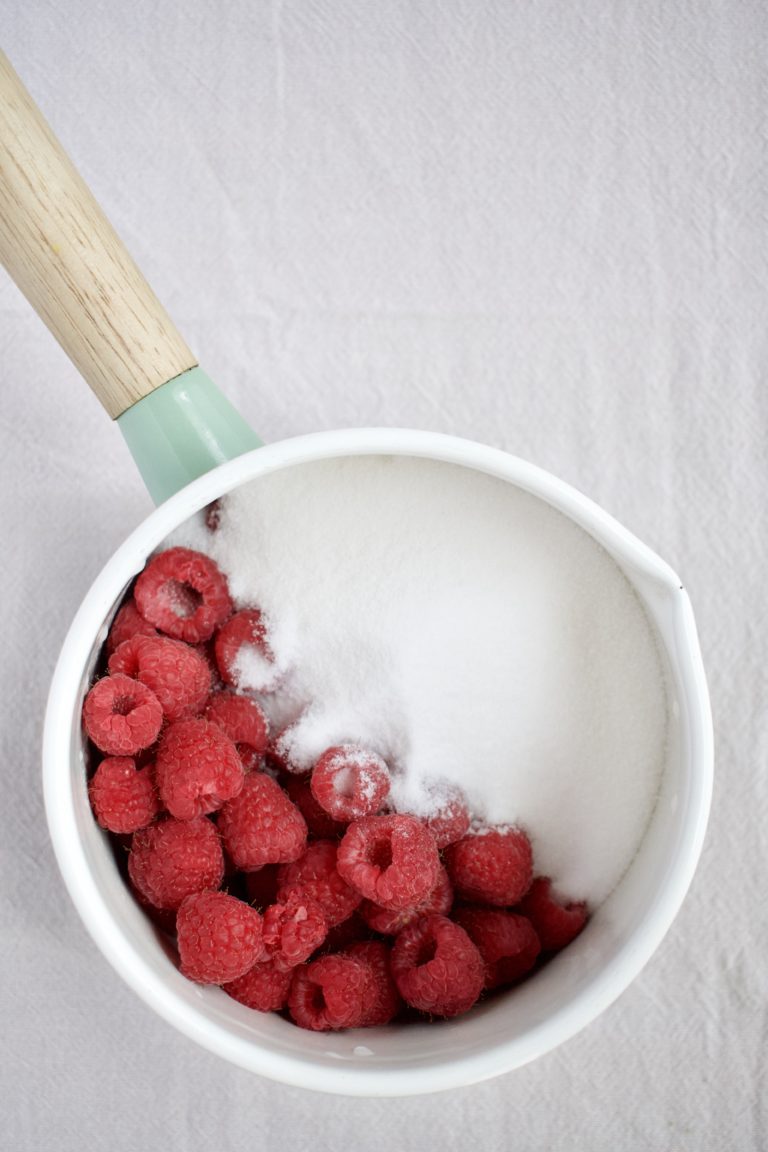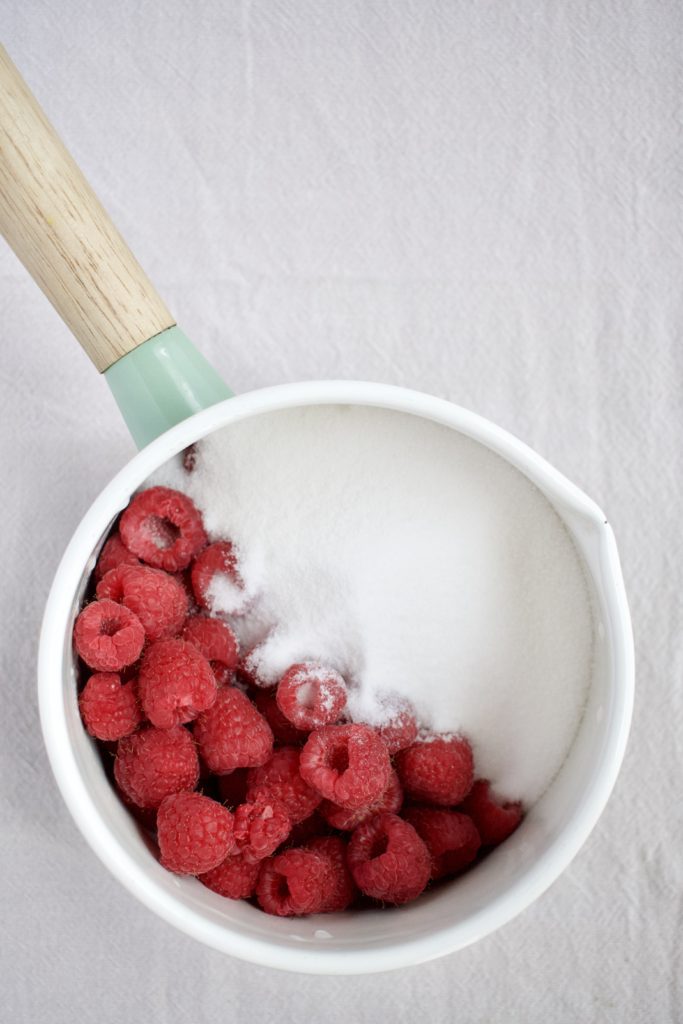 In my house, we usually eat it quicker than it can go bad, so I just make a fresh batch when the raspberries go on sale. This is also a really cost-effective way to keep a fresh and preservative-free jam in your house. Just buy some berries at the peak of the season and make jam or throw some in the freezer for later use.
They will hold in the freezer for about 8 months. If you add the lemon and make a big batch, once canned the jam will hold for about a year in the pantry. All that said, I like to just make a fresh batch when berries go on sale from time to time, as mentioned above.
So go grab you raspberries, or hit a you-pick farm and get some raspberry jam on your spring table. If you are looking for a great scone recipe to serve them with, THIS RECIPE, as you see above is one I definitely recommend.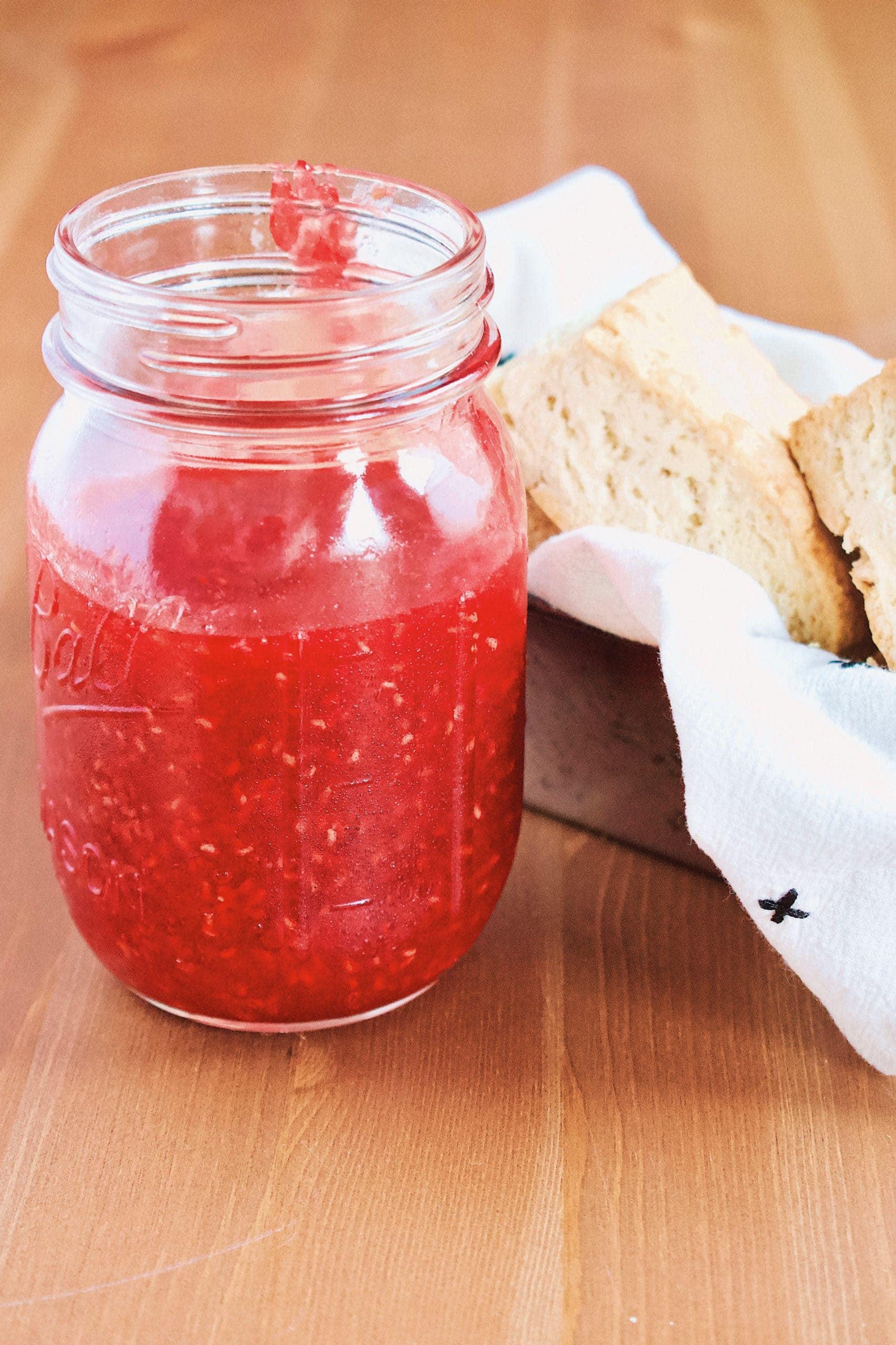 Did you make this recipe? Let me know by leaving a review or comment! And be sure to sign up for my newsletter, and follow along on Instagram, Pinterest, and Facebook.