This recipe for Dutch Oven Lasagna that Joanna Gaines shares in the Magnolia Table Cookbook Vol. 2 creates a perfect family dinner. It is easy enough to whip up in a moment, though it has to cook for a long while, but more on that soon. I also have some notes on the clean-up process, and I will share all about it in my review below.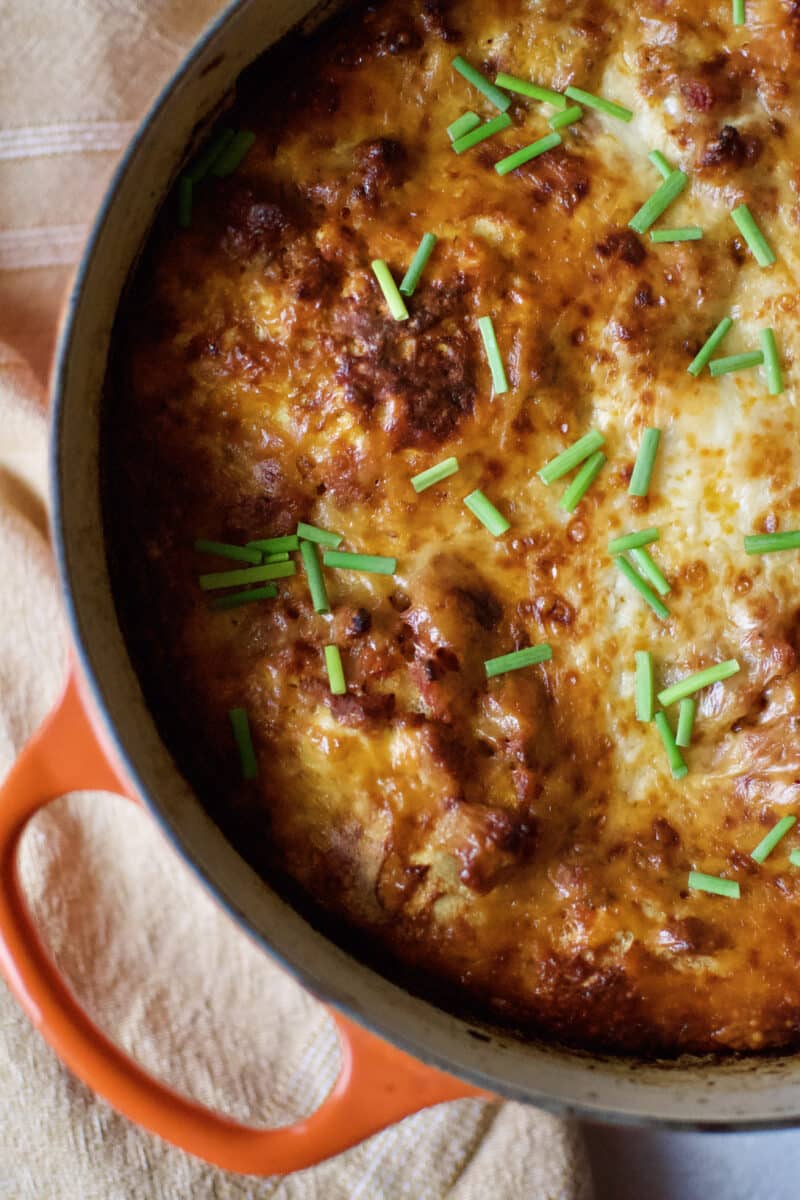 The review...
At first taste, I know that if I make this Dutch Oven Lasagna again, I will amp up the seasoning. I know that Joanna has stated in her new cooking show that she tends to season down for her kids, but for this Chef, this was a little bland.
It was against my better judgment that I didn't season the cheese mixture, but the goal is to cook the recipe exactly as written. Doing so lets me share these notes with you. The creamy cheesy layer needs to be seasoned, it is such a big part of the overall dish and fat carries flavor. So adding some herbs and salt and pepper there would take this dinner from good to GREAT!!
As far as the cooking process and clean-up goes, this might be a job that's not quite worth the effort. At least in my opinion. If I am going to have to cook the meat and sauce in a pot, then take most of it out and dirty another bowl or dish, then why would I not just make my sauce and layer the lasagna in a baking dish. It's just a little more back and forth than it is worth in my opinion.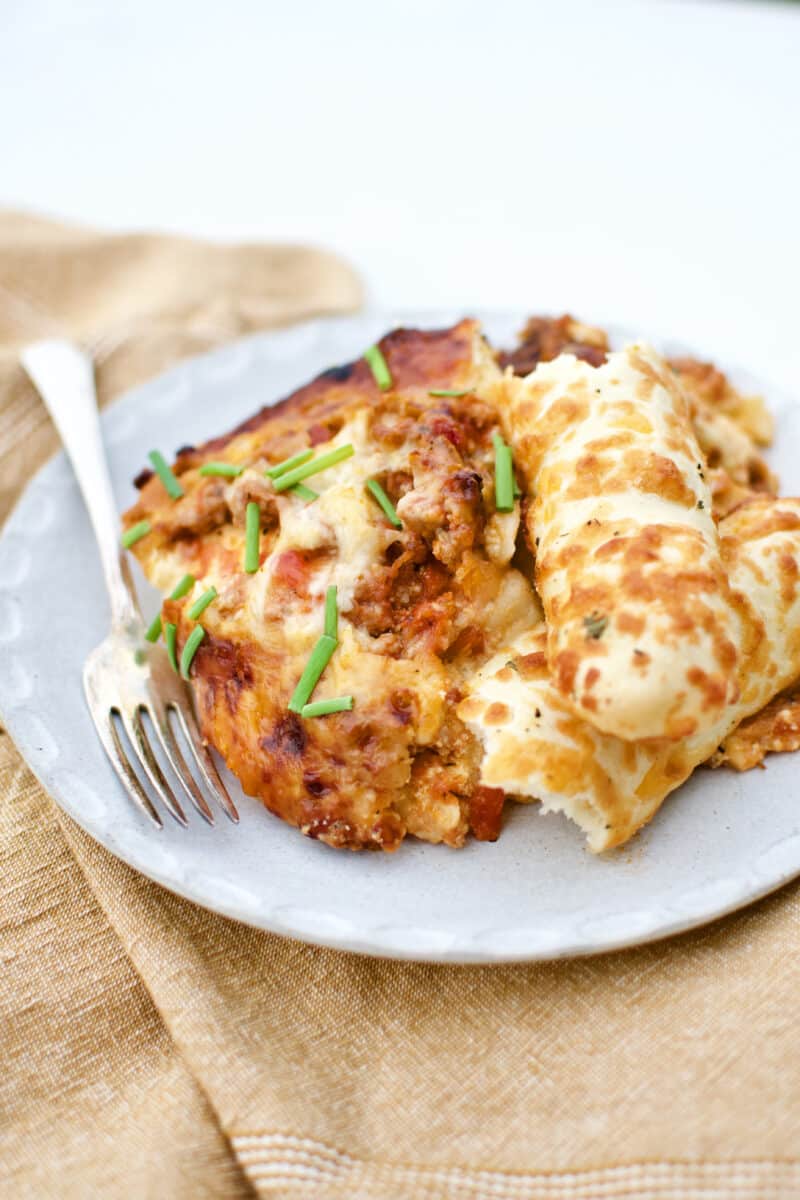 The reaction...
The family enjoyed this dinner. It was upbeat reactions all around. I served the lasagna with some garlic cheese breadsticks I picked up at Trader Joes, and they were a fantastic accompaniment to the dish.
I think I have already hit home that the overall dish lacked flavor and seasoning for me. But I think that means that it would be satisfactory to most of the population. And there is nothing wrong with that. Sometimes knowing better is a downfall for me. But that's ok.
I have developed a Quick and Classic Homemade Lasagna and I think I will stick with that recipe for now. But maybe with a note of using the cream cheese for an extra creamy cheese layer.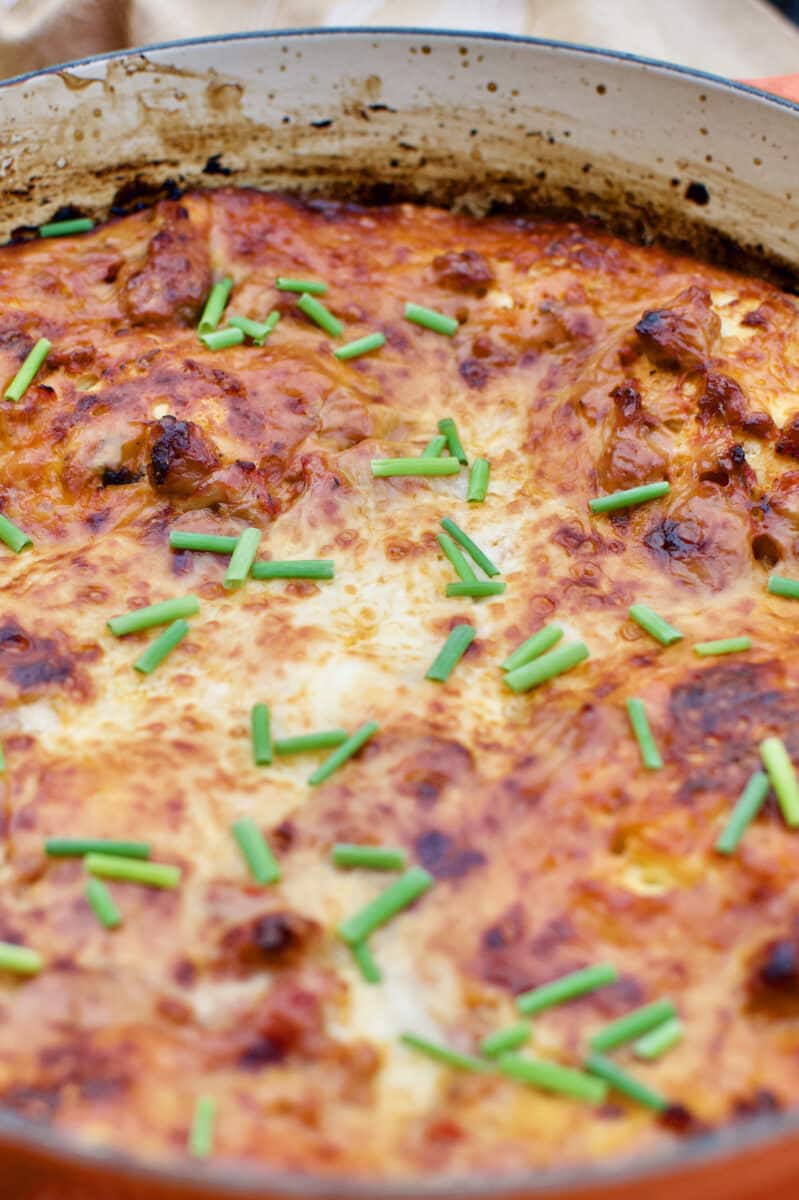 The TIPS...
I would personally follow the recipe for making the sauce, then instead of removing the sauce out and layering it in the pot, I would just assemble the lasagna in my favorite Emile Henry baking dish. This defeats the point of a one-pot meal in my opinion since I have to was a second dish that I got dirty anyway.
For me, I needed more flavor and seasoning in the overall dish. It was good but could be great if you added some flavor to the cheese mixture. The fresh mozzarella muted the flavors so much that if the cheese mixture had more flavor everything would have been much better. My suggestion would be to add some Italian seasoning, salt, and pepper.
You can greatly reduce the cooking time from 1 hour 30 minutes to about an hour overall if you use oven-ready lasagna noodles. This is all I buy and keep in my pantry, so it is what I used. They worked perfectly, and because you are cooking in a dutch oven with a lid they will work exactly like they are meant to. If you go the baking dish route, be sure to wrap the top in foil so the noodles will cook properly.
Using the oven-ready noodles, bake for about 45 minutes, then remove the lid and allow the top to brown for about 15 minutes, finishing with the broiler if needed. They will help get dinner on the table faster, and that is always a win in my book. Let it rest as directed for a perfectly cooked lasagna that will stand up to attention.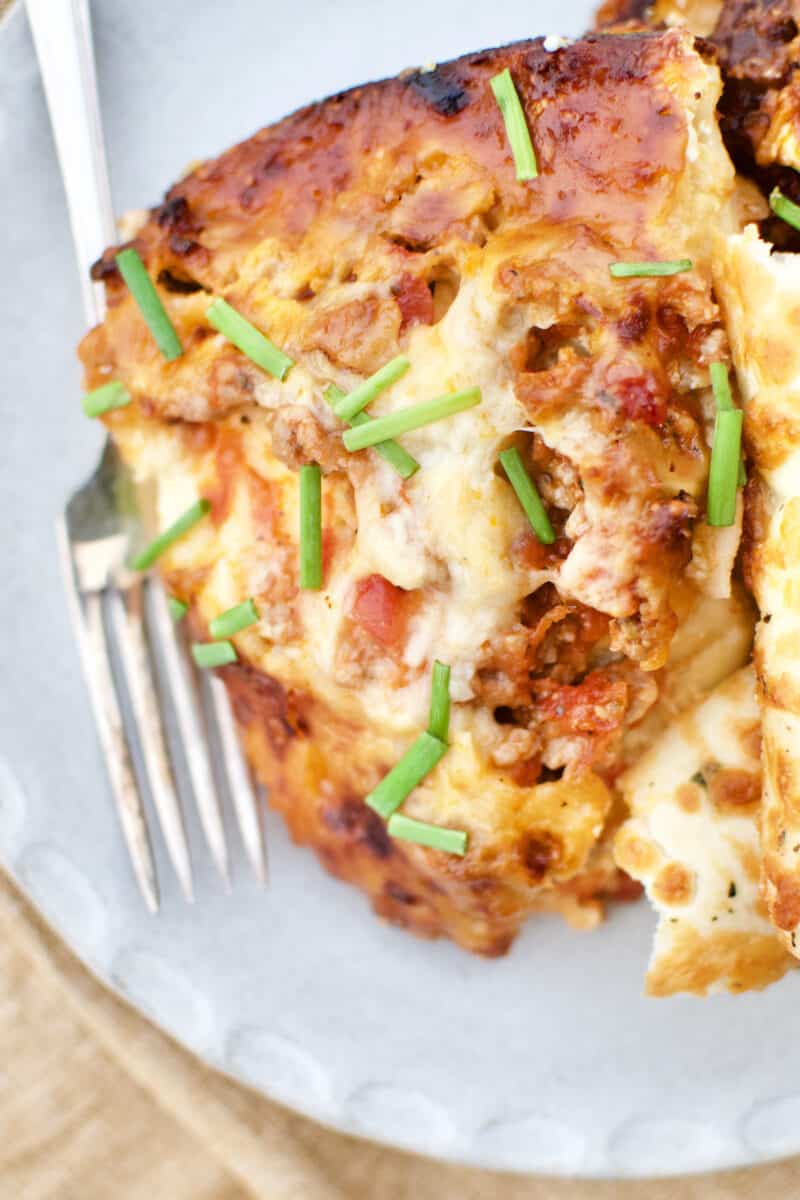 Overall, the recipe results in an acceptable dinner but it isn't worth the work in the long run. Just layer up the lasagna in the pan if you are going to dirty 3 dishes anyway.
Until next time, Happy Cooking!
Kendell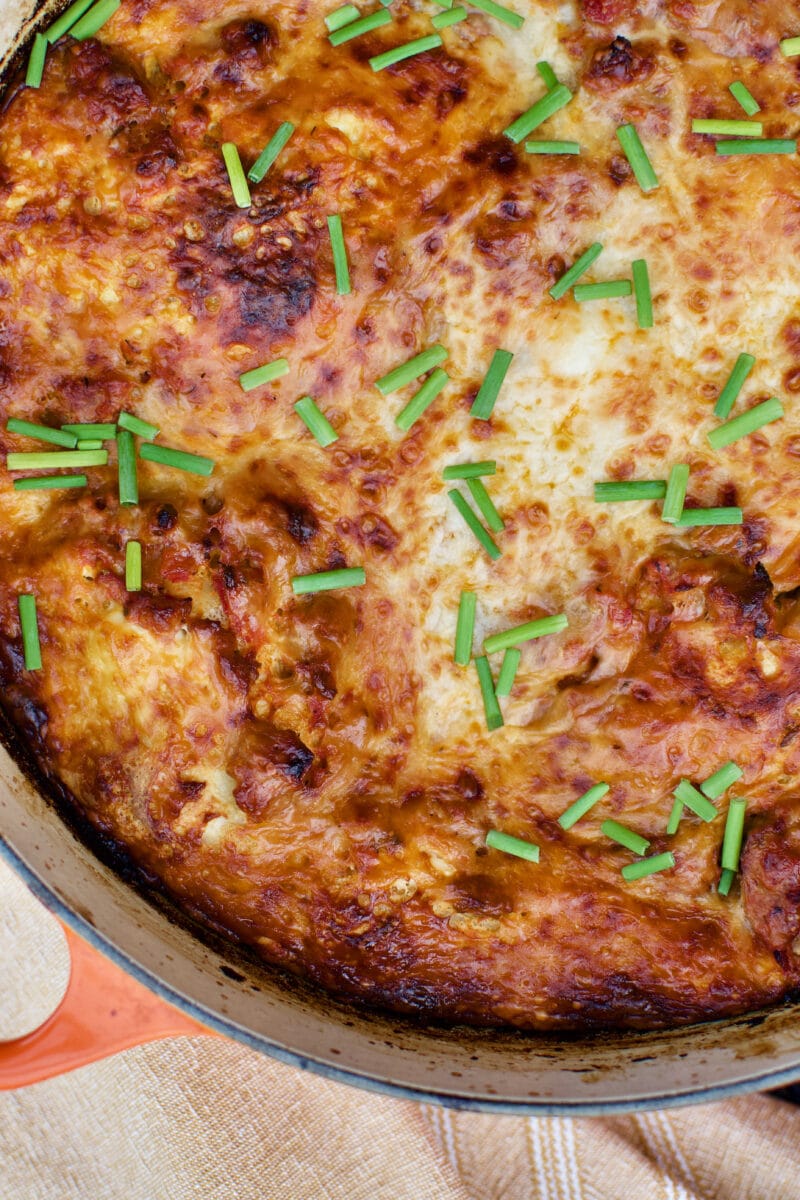 If you watched Joanna makes this recipe on Season 2, Episode 2 of her new cooking show 'Magnolia Table with Joanna Gaines' you can get the recipe by CLICKING HERE, she shared it on her blog so you can make it at home!
read my other reviews of S2 Episode 2 here...
Fig & Grapefruit Salad (coming soon)
Garlic & Green Olive Focaccia (coming soon)
Chocolate Soufflés (coming soon)
Did you make this recipe? Let me know by leaving a review or comment! And be sure to sign up for my newsletter, and follow along on Instagram, Pinterest, and Facebook!