Alright y'all, this recipe review is a 3 for 1 today! I combined them because all together they make a meal, and Jo suggests them going together in the cookbook. So here we go, 3 recipes from Joanna Gaines Magnolia Table Cookbook Vol.2 that create a beautifully balanced and tasty dinner!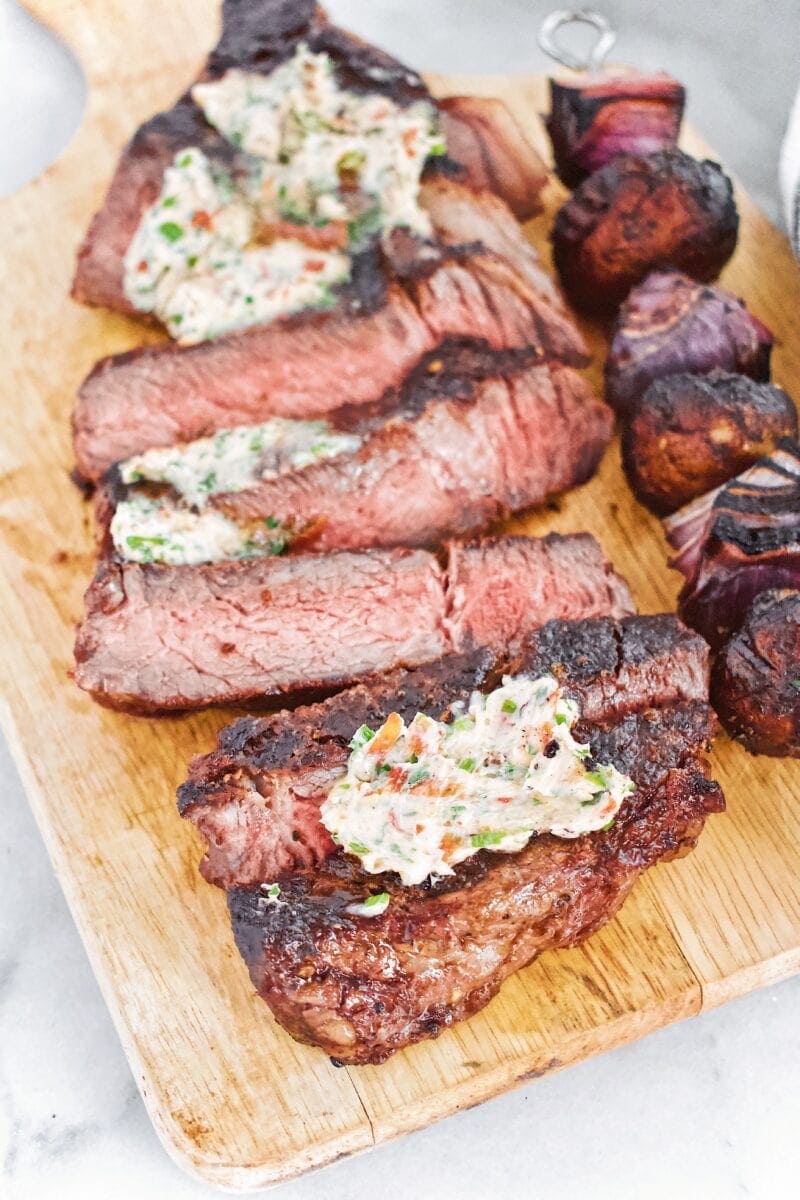 The review…
Joanna Gaines Ribeye Steaks that she suggests serving with Becki's Herb Butter and Roasted Rosemary Sweet Potatoes pretty much spell out dinner for you! I have to say, I like the inclusions that she has made in the book to that suggest what to pair something with. Sometimes I don't want to think that hard about what to pair with a piece of meat while knowing I won't ONLY serve meat for dinner.
Even though if I did that to my dad I am sure he wouldn't be mad at it.
As far as the steak recipe goes, I just don't know if it something that NEEDS to be in this book. She isn't really teaching technique or how to cook the steak, just saying to place it in a hot skillet and finish cooking in the oven. If a person isn't sure how to cook a steak or doesn't feel confident cooking one there really is no help here.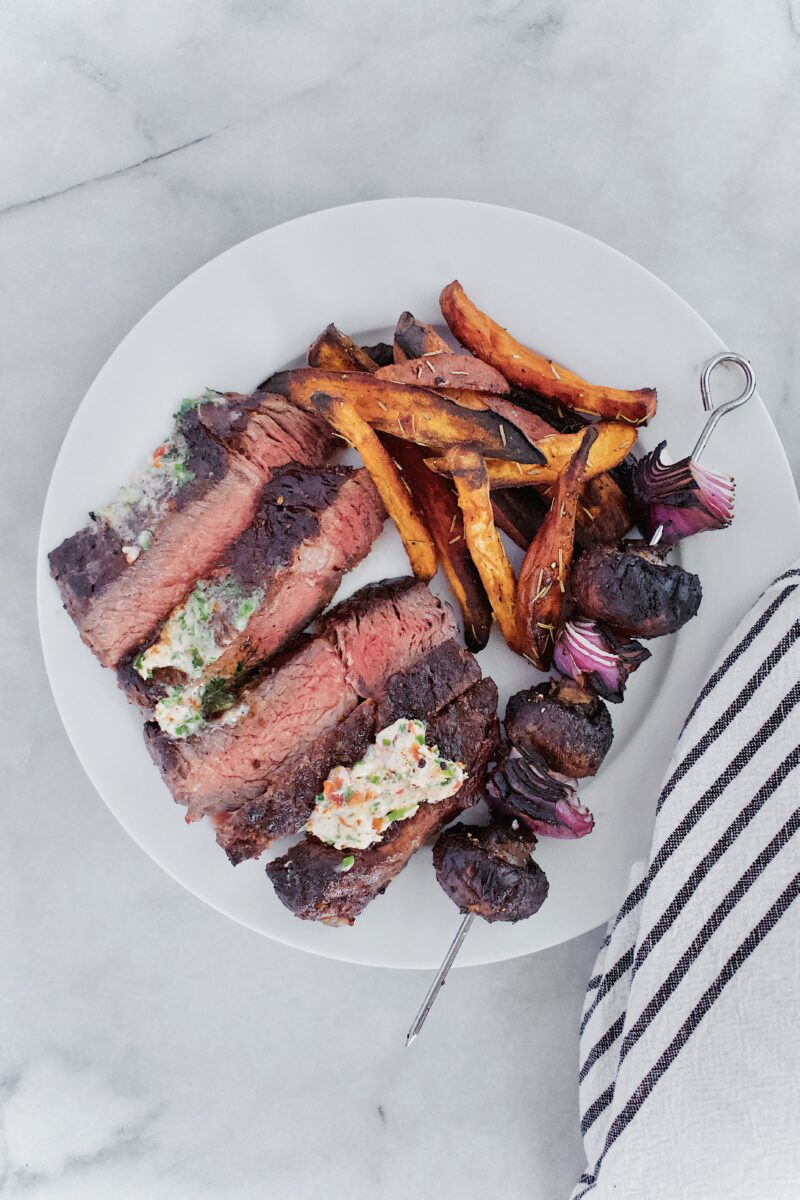 It is really just an excuse to have a recipe that uses Becki's Herb Butter from the beginning of the book or vise versa. In the end, the steak was good, but I understand how to cook a steak, and actually ended up cooking mine on the grill cause I know that's how I like it.
For the butter, it is a compound butter that I really wouldn't waste my time on again, much less use a whole pound of butter to make! I cut the recipe down to 1/4th and that was enough to baste my steaks in. I am glad I did because I just wasn't a fan, I didn't love the sundried tomato and lemon on my steak, it just didn't work for me.
If you want THE BEST steak topper, grab my steak butter recipe! It is restaurant quality at it's finest and will have you cooking at home vs going out from here on out! Save that coin!
Now the potatoes, this one is another meh. I mean they were ok, but its not really a recipe I would com back to over and over again. It's one of those super basic recipes that you really can't mess up but it just isn't amazing. The herb holds up well next to the steak, but with the lemony, sundried tomato butter, it just wasn't a winner, for me anyway.
That said, they did crisp up really well, but the favors just didn't do it for me!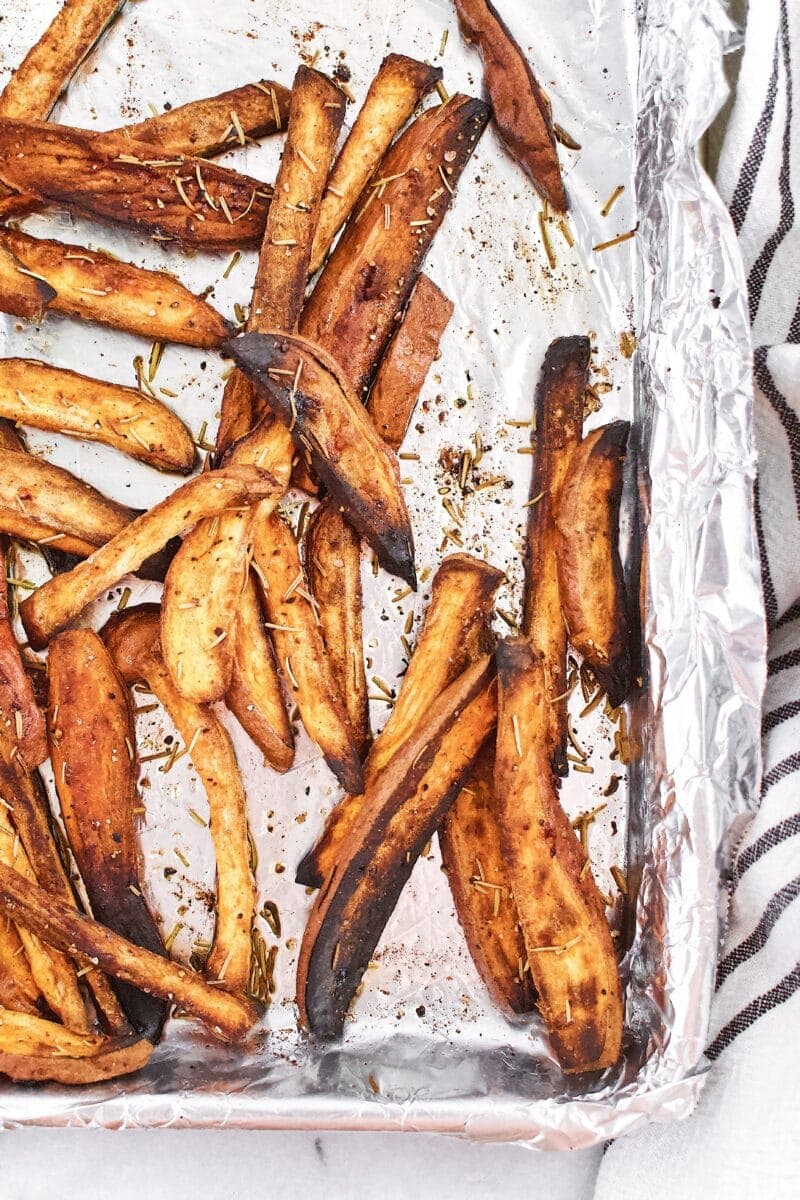 The reaction…
If you can't tell yet, I just didn't really love this recipe combo. And when I am deciding to spend this much money on a beautiful cut of meat, I BETTER LOVE IT!
Now I will take a step back with the understanding that because I worked in a steak house early in my culinary career I might be a little more harsh or biased than others. But I know what a great steak is and if I had to make a recommendation on recipes to make that I think a general assembly of people would love, this wouldn't be it!
On top of the fact that Jo doesn't even educate you on how to cook a steak properly or steps to take to achieve the best most flavorful steak, you have ever eaten. In my opinion, these three recipes could have all been left out of this book.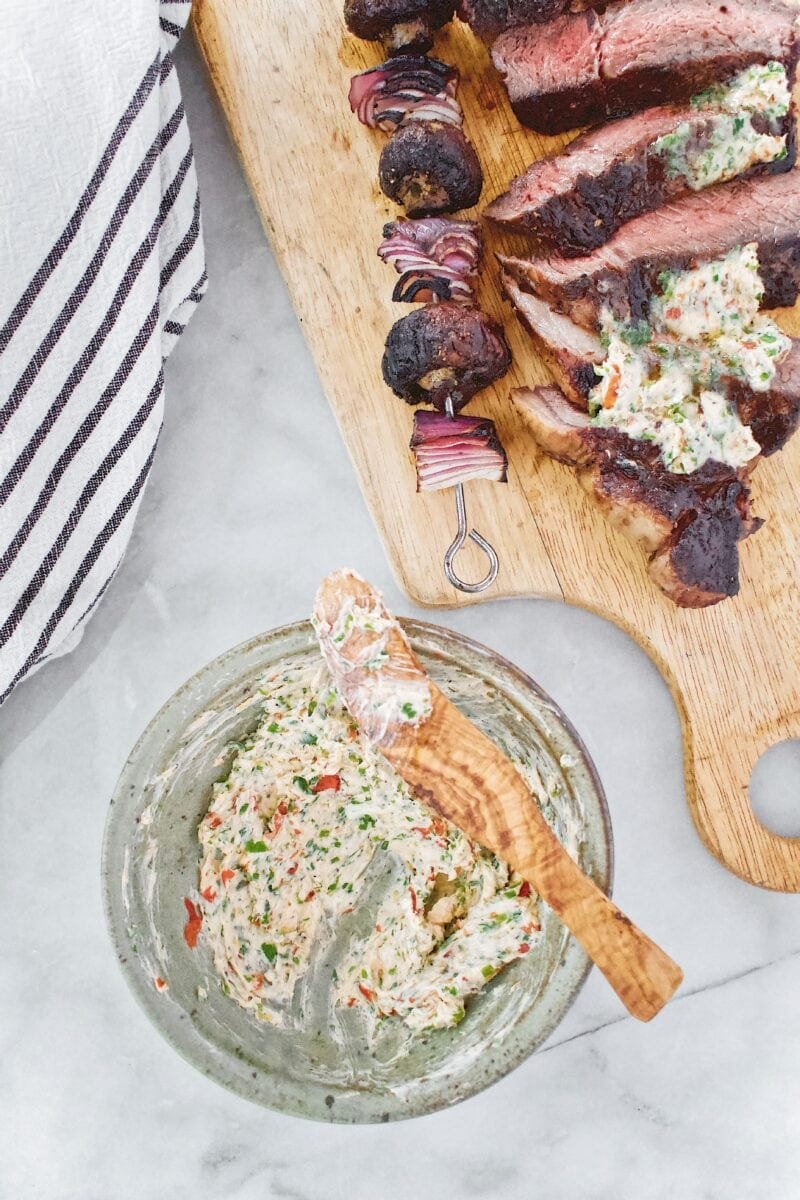 The TIPS…
SO let's talk first on what makes a steak great! What you want to do is settle on what you like. Do you like a cut with a little more fat on it, or not fat at all!?
Once you answer this question you will know if a ribeye or new york steak is your go-to, or a fillet or sirloin. Rib Eyes and New Yorks are going to have more fat on them, and as that fat melts during the cooking process it almost bastes itself in its own fat and become super tender and juicy. Fillets and sirloin have almost no fat and a very tender naturally, a fillet is the MOST tender cut of all, usually a little pricey, but my overall favorite.
I don't like a steak that has me feeling like I am chewing the cud. I like something tender, and you can achieve this in the "Rib Eye" that Jo shares with these tips.
Remove your ribeyes from the fridge at least 1 hour up to 3 hours before cooking. Season them with salt and pepper or any other seasonings you may like. I ONLY use salt and pepper and always get questions on what I did to make the steak so amazing!?
Heavy salt and pepper, more than you think you need, and a HOT HOT HOT grill are you best friends. Now if you cook this steak on the grill beware that the fat on the ribeye will drip off and create flair up. This is most likely why she suggests cooking in a skillet.
But just keep on burner off and after you get a nice brown sear on the first side of the steak take it off the direct flame and let it cook to your desired doneness.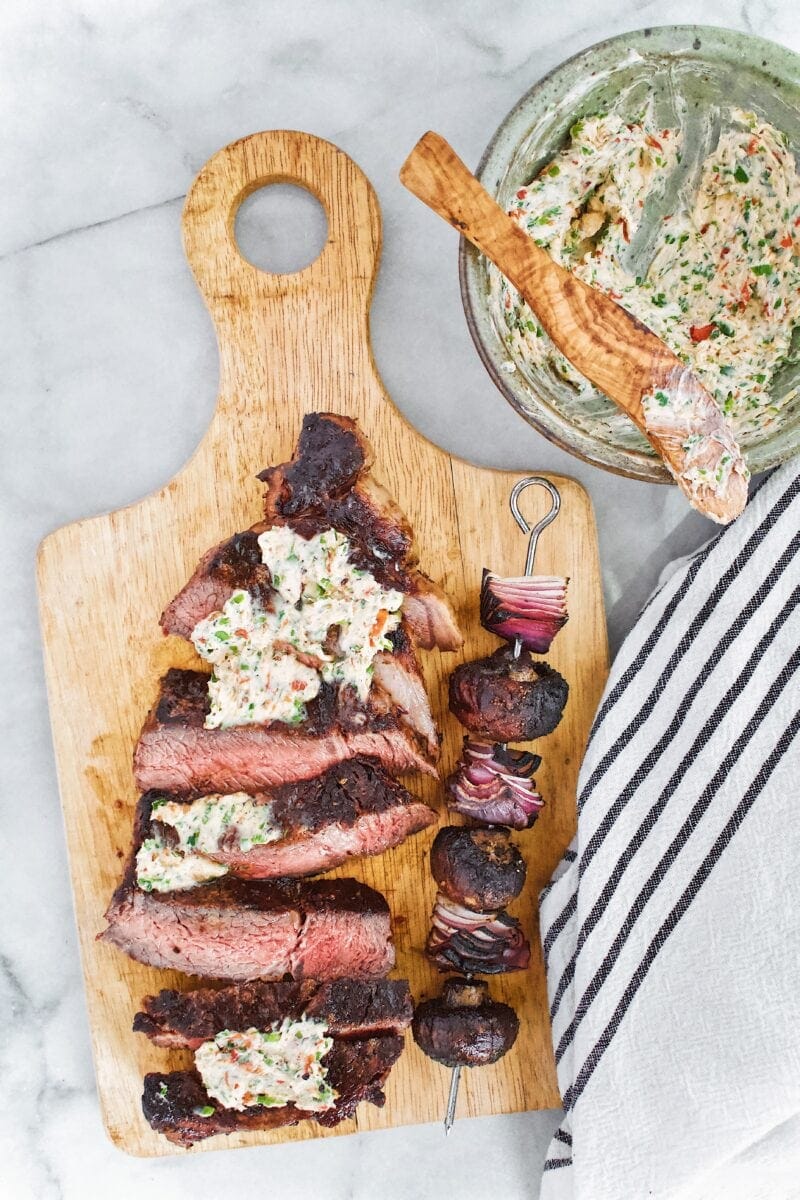 Overall, because I know better, I wouldn't really use this recipe again. But thats me. It wasn't my cup of tea, but again, I am so in love with my recipe for steak butter that nothing else does it for me. I would love to know your thoughts if you made this recipe, feel free to leave me a comment at the bottom of this page with your feedback.
Until next time, Happy Cooking!
Kendell
MY LATEST RECIPES!
Get my NEW e-Cookbook here!! ⬇️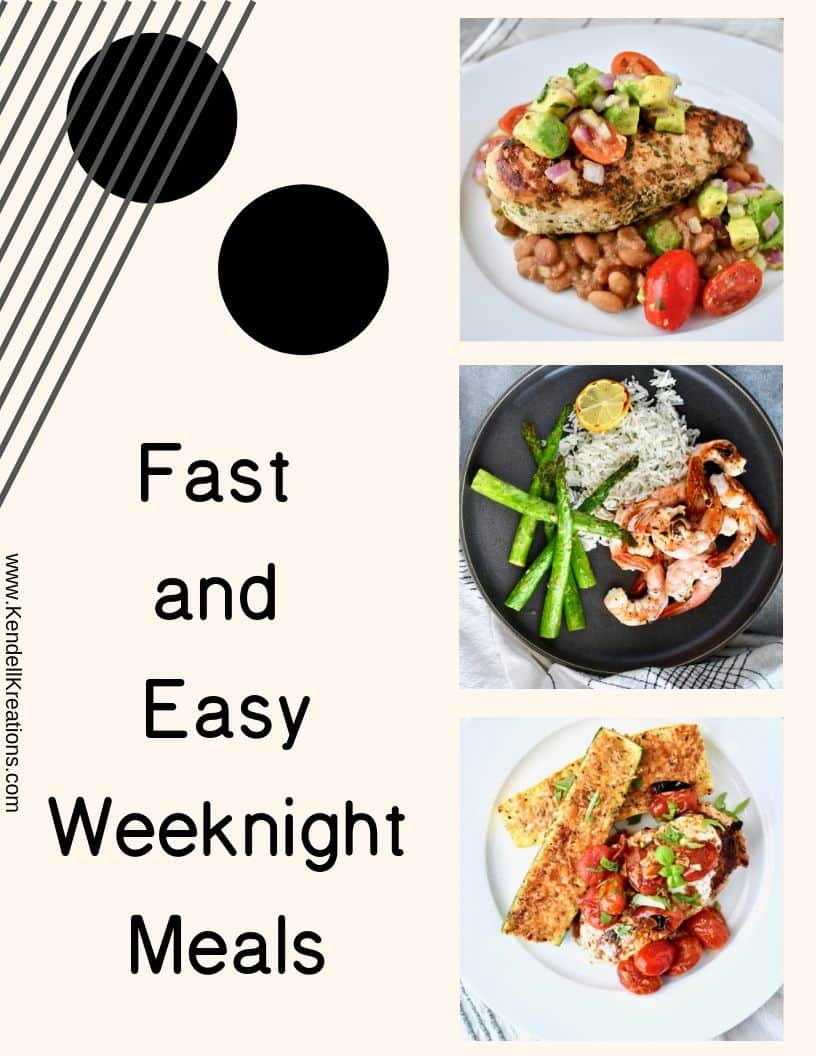 MY FAVORITE KITCHEN TOOLS!
Here are a few links to some of my favorite kitchen tools! You get a car, YOu get a car, YOU ALL GET A CAR…in my best Oprah voice
These Rösle Silicone Tongs are a little pricey but they will last you the rest of your life and are the softest in your hand. This is important for someone like m that cooks so much. It reduces strain, I have 4 sets in my kitchen!
These are my FAVE Nordic Ware Sheet Pans, every kitchen should have at least 2 sets of these! I think I have at least 4 of each of these.
This is my favorite pressure cooker, the Fagor is the same concept as the "Instant Pot" but easier to use in my opinion, if you don't have one you NEED one, it will be your best friend in the kitchen!
A sharp knife is the most important tool in the kitchen, these Japanese steel "Shun" knives are my favorite! And this is a great starter set to build on. Once you try them you will be in love so use this as a foundation you can build on for years to come.
This Scanpan 11″ skillet is just the right size for almost anything you will need to cook and my best friend and a real workhorse in my kitchen, it's also a great deal at $99. Scanpan is the best in the world for healthy cooking. It is coated with a proprietary ceramic-titanium coating that is durable while allowing you to use fewer fats and oils when cooking. It is a coating only they use. I could talk all day about my love for these pans, message me if you want more info. Here are some other sizes that are available if you are looking to outfit your kitchen with some new goodies. 8″ & 10″ Skillet set or 8″ Skillet, I still need this one for my kitchen Also, I don't really know how to cook small so the 12.5″ is my other fave!
This giant vat of olive oil is my favorite, I decant it into a smaller bottle for my counter. Or put this spigot on top of a wine bottle!
My favorite baking dish that is so easy to clean even burnt on cheese slides right off!
This Tovolo jar scraper has to be my single favorite kitchen tool, it is definitely the most used tool in my kitchen. If you are NOT a gadget person, this is the only necessity I say is a MUST beyond the wooden spoon.
A great wood spoon is essential, this Olive Wood one is my favorite, I have more than I can count. But can you really ever have too many?
A food scale can be a very important tool in your kitchen, this one is the one I use every day!
If you love Joanna Gaines as much as I do then the 'Magnolia Table Cookbook' is a must in your kitchen, get a copy HERE!