Having a basic Pico de Gallo recipe in your arsenal will take you a long way. I prefer making my own over purchasing a clunky premade that has had no care given to it. Plus, I find it kind of therapeutic to slow down and make sure my knife skills are honed.
Another reason I like making my own pico at home is that I can control the size of the pieces and the heat it carries. I can choose to make chunky or dainty, HOT or mild. Control the heat by either keeping or removing the seeds from the jalapeños.
I also prefer to use red onions when making my pico. That is just a personal preference. I think they are a bit milder and I like the color contrast they bring to any dish I pair it with.
Jump to:
Creating a perfect Pico de Gallo
Now believe it or not there is a bit of a proper process to making pico properly, in my opinion anyway.
It is important to start with the onion and let it marinate in the lime juice and vinegar while you prepare the other ingredients. Letting the onion sit in the acid takes the rawness off of it a bit and gives a bright pink color to the onion.
I then layer in the diced tomato, jalapeño, and finely chopped cilantro. Season with a generous sprinkle of salt and a few cracks of pepper and you are all set. Give it a mix and let it sit for about an hour so all the flavors can meld.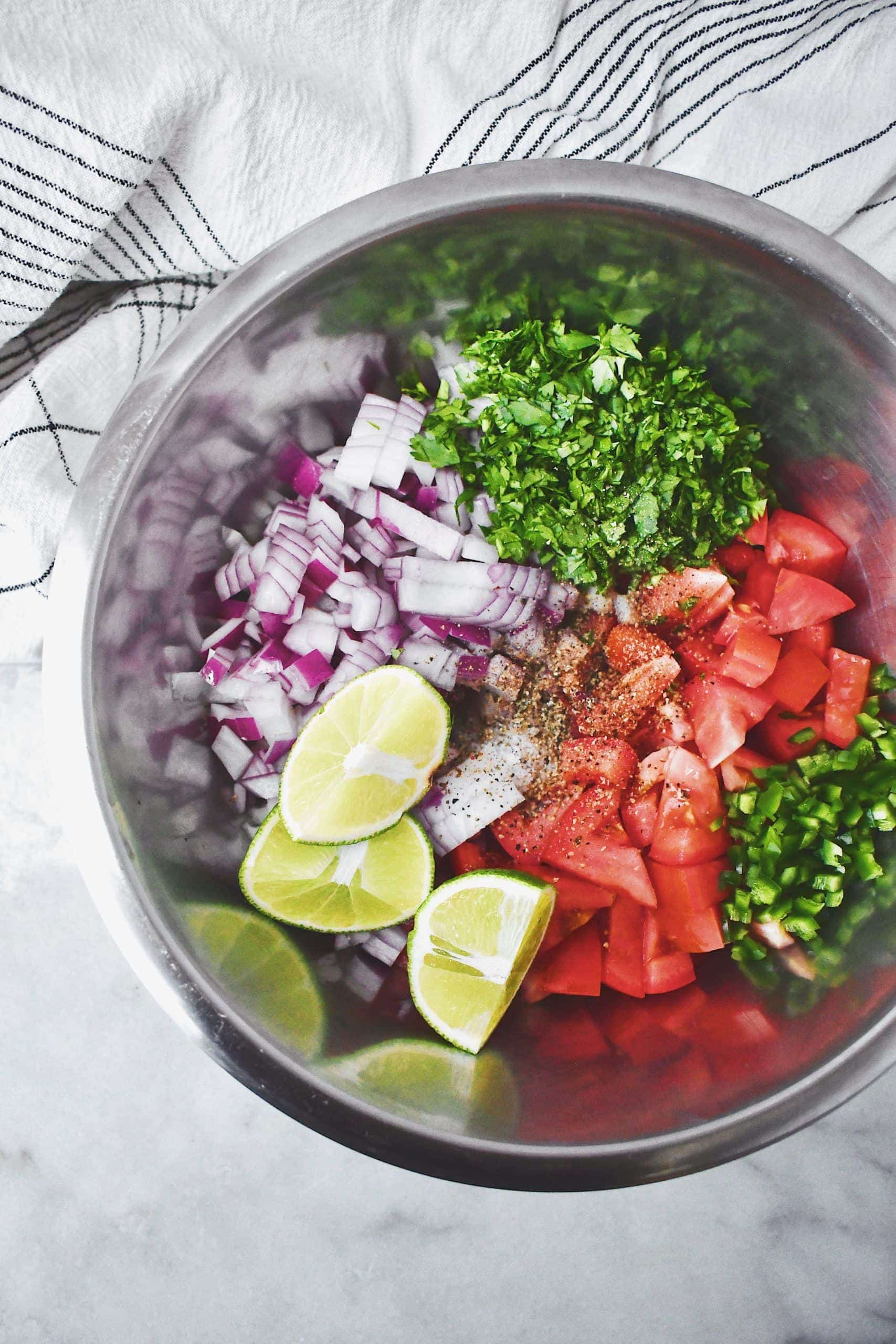 I like to use this pico to top my White Bean Chicken Chili. It brings a great contrast of color and texture to the soup as well as an extra spice depending on how spicy I make my pico. Nonetheless, it adds a great bright flavor to the chili.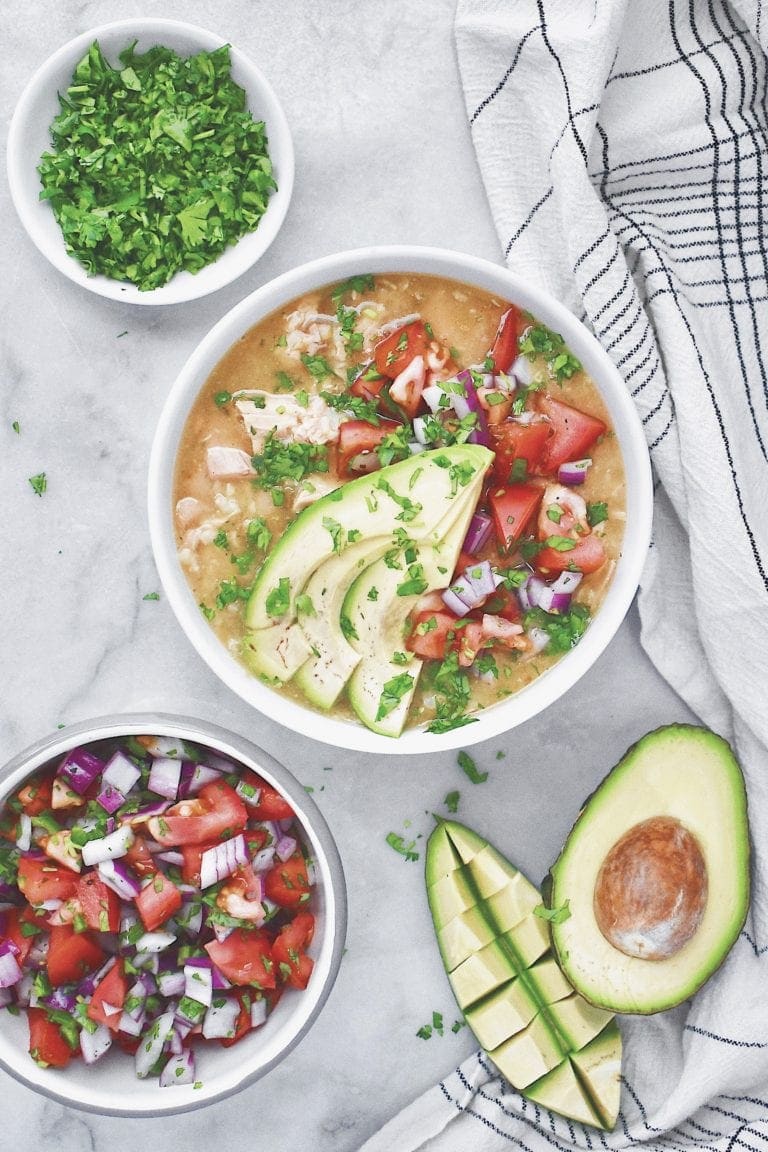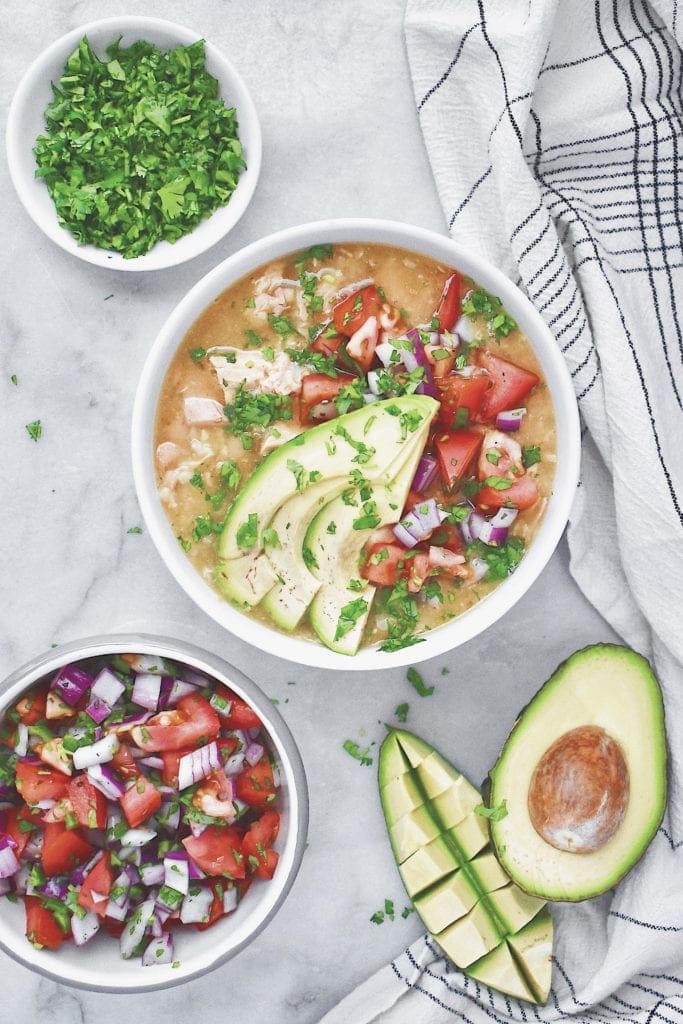 More great Tex-Mex Favorites
Did you make this recipe? Let me know by leaving a review or comment! And be sure to sign up for my newsletter, and follow along on Instagram, Pinterest, and Facebook!