These Quick Pickled Onions and Cukes are a simple accompaniment to any of the Greek dishes I have shared. They are also perfection on their own as a snack. I like them alongside my Saffron Chicken and Mushrooms, but you could also use it to top my Lamb Burgers.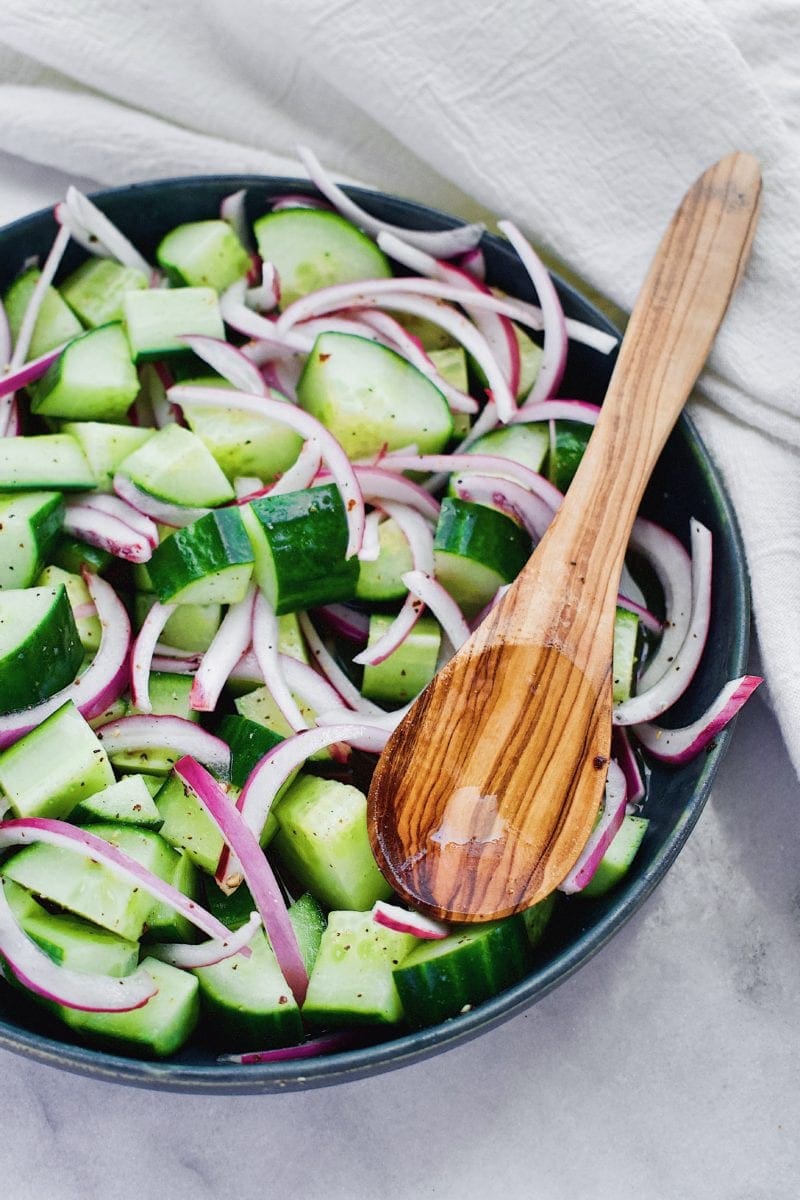 The real beauty of this recipe is that you can apply the technique using whatever you have on hand. I like to use red wine or apple cider vinegar sometimes. But a balsamic or white balsamic has its place too!
I also add in a sprinkle of greek seasoning if I am serving it with my Lamb Burgers or Saffron Chicken and Mushrooms. If you wanted to keep is pure, you could just go with a splash of white vinegar and some salt and pepper. The real goal is to remove the raw bite from the onions and provide a well-balanced flavor.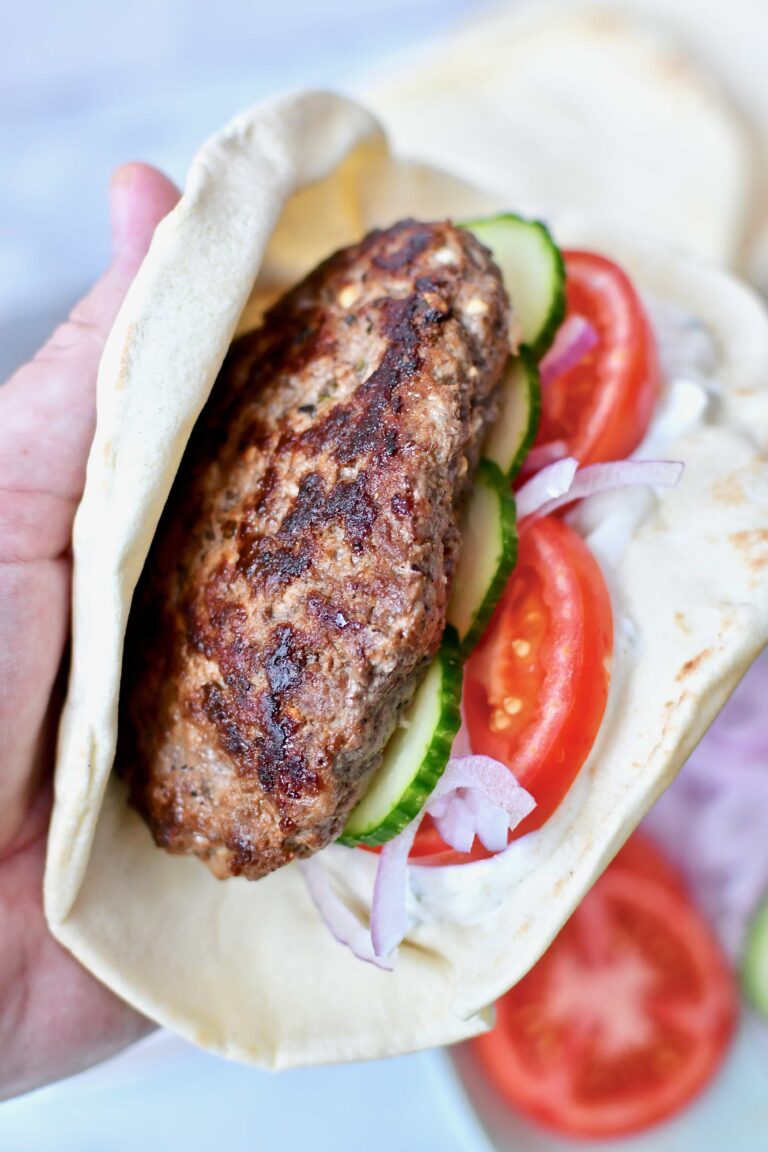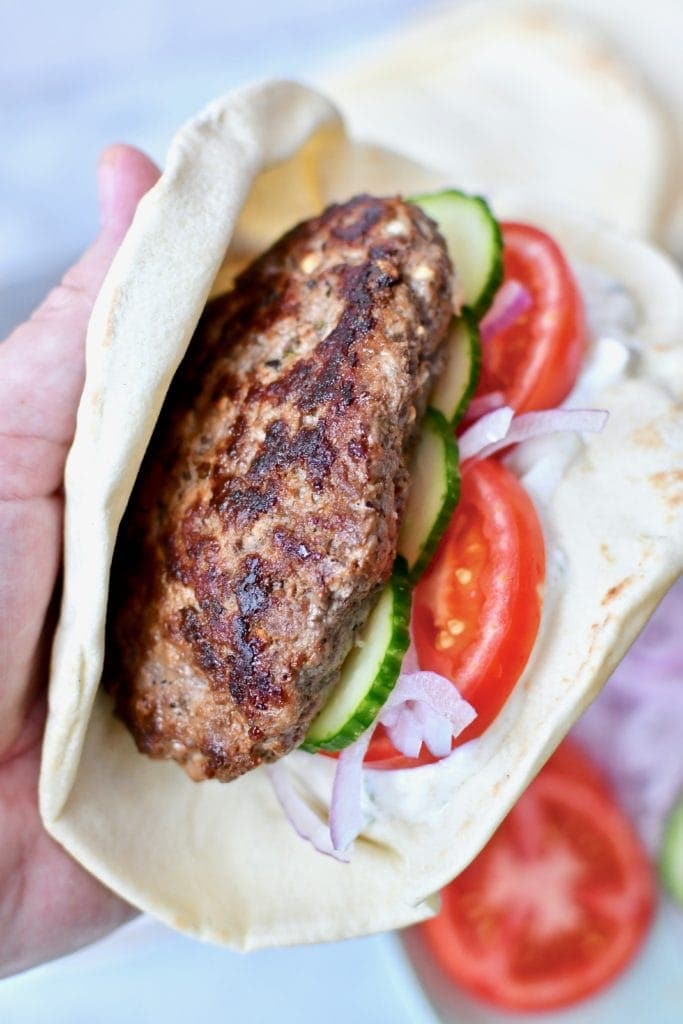 Making your own pickled onions and cukes
Well, the good news is that the ingredients list is small and that common factor always seems to produce the most flavorful recipes. And this recipe is no exception.
Sliced red onion and a halved cucumber cut into half-moons are all you need. A sprinkle of seasoning and dressed with your favorite vinegar and I could get down on a whole bowl of these just as they sit.
Red wine vinegar gives them the more traditional greek feel. While a really fantastic balsamic takes it in a different direction, and the sweetness cuts the rich coconut milk base in my saffron chicken perfectly. I was actually really surprised by how well it pairs with that dish, but it will be a must from here on out.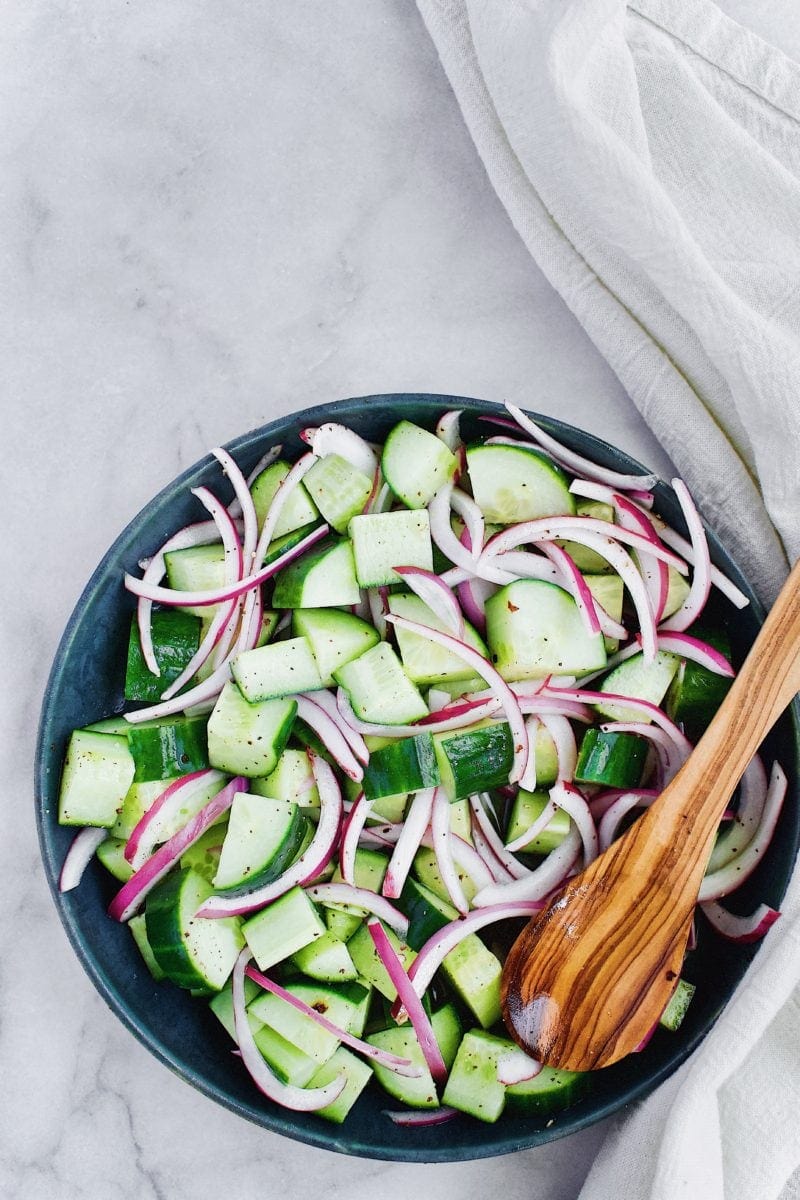 Ingridients needed:
Red Onion
English Cucumber
Vinegar, red wine, apple cider, balsamic
Olive Oil
Salt and Pepper
Did you make this recipe? Let me know by leaving a review or comment! And be sure to sign up for my newsletter, and follow along on Instagram, Pinterest, and Facebook.