I came across some fantastic summer tomatoes and wanted nothing more than to enjoy them all summer. They had the strongest sweetest flavor I have found in tomatoes in a long time and they lent themselves to this Roasted Tomato Tart flawlessly. And the parmesan crust and a layer of Boursin cheese, a match made in heaven!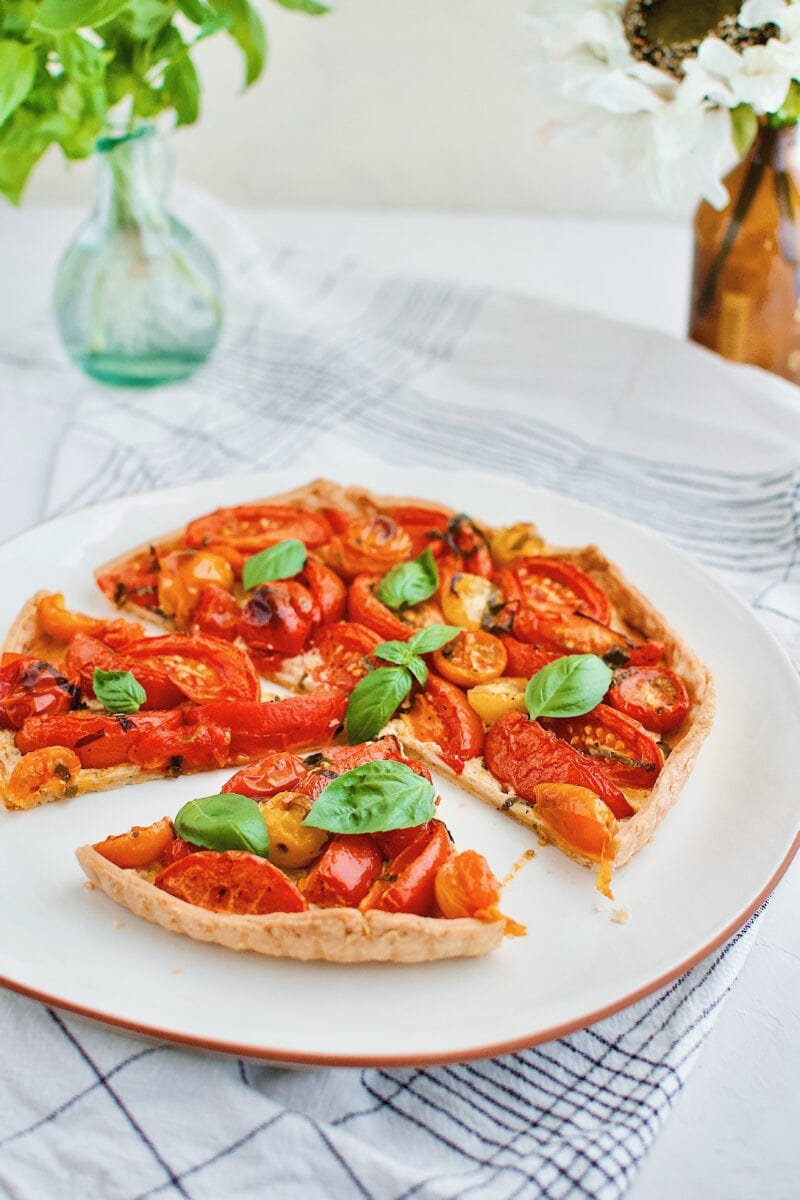 Assembling the Tart
Summers freshest tomatoes are the base for this delicious Roasted Tomato Tart. Find the ripest and freshest ones you can get your hands on.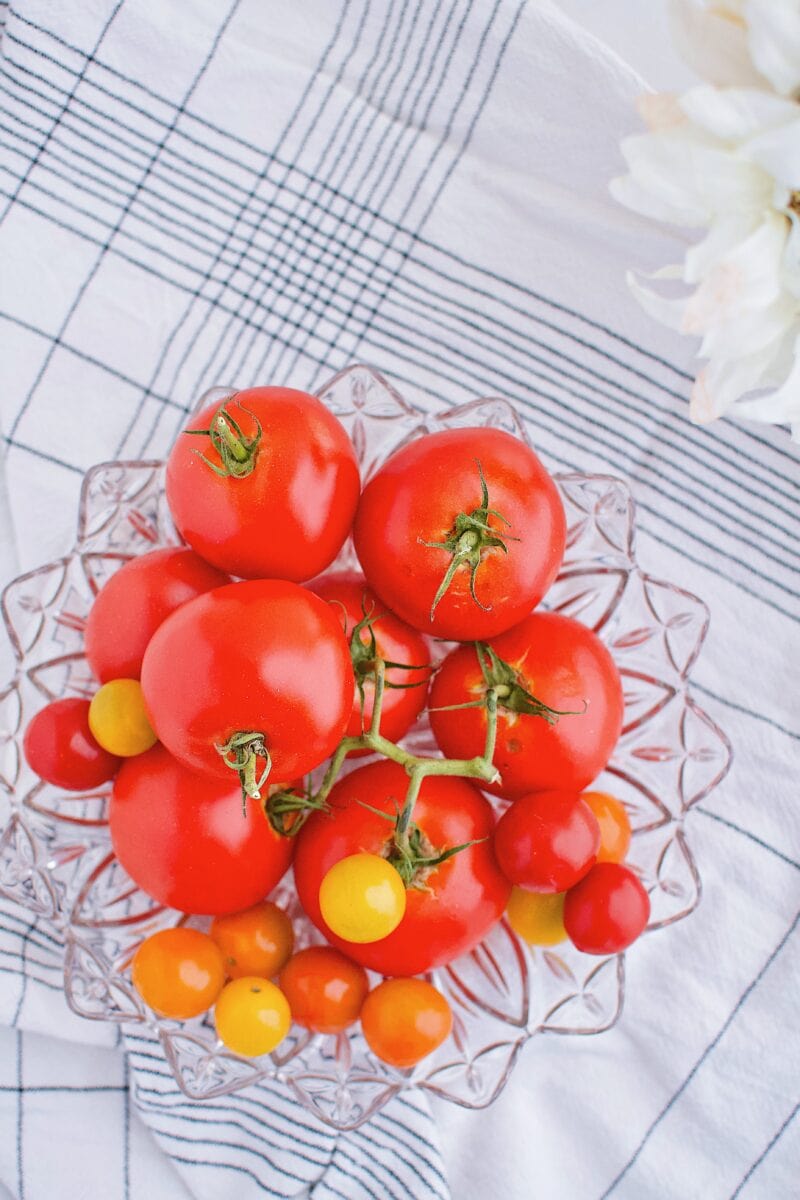 I slice and season the tomatoes before they go in the tart shell so that they can release their excess juices before being baked. I use some greek seasoning, salt, pepper, olive oil, and basil and let them hang out while I rest the Parmesan Pie Crust dough.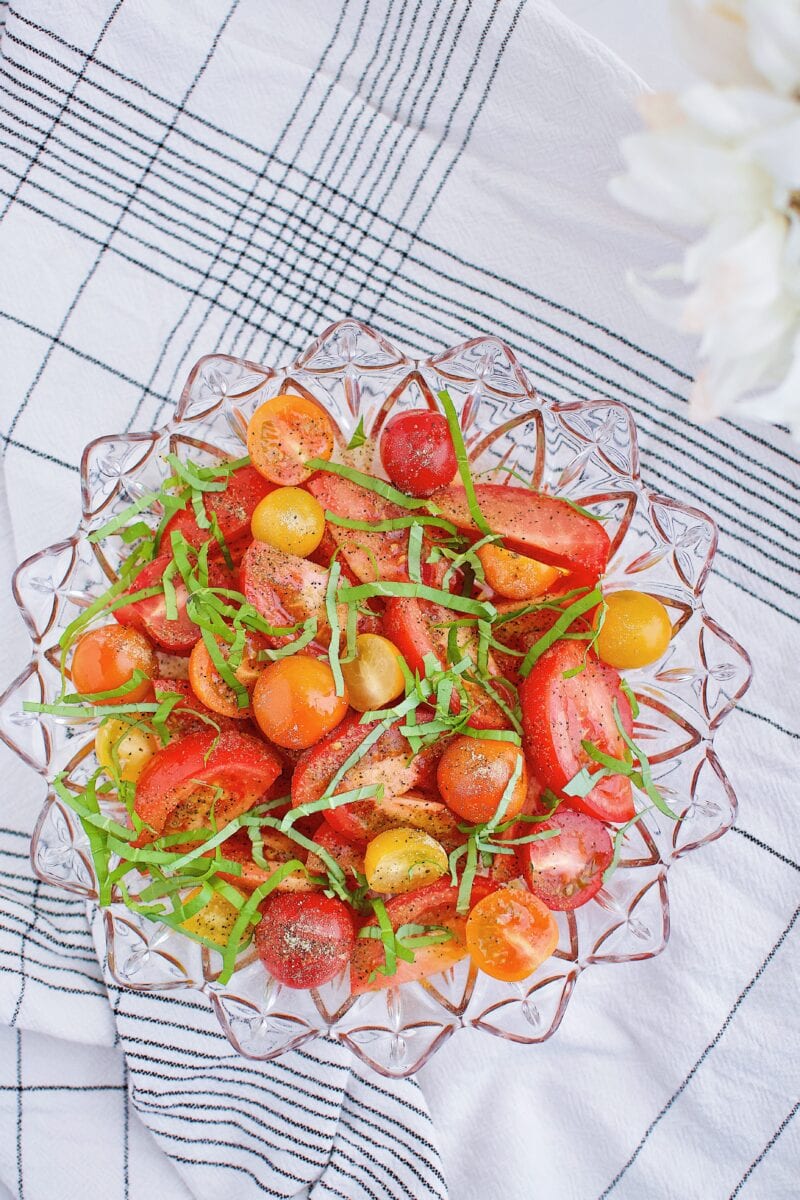 Then par-bake the tart shell and coat the bottom of it with Boursin Cheese. This gives extra flavor to the tart as well as insulating it a little bit and keeping the juice from the tomatoes from making the crust soggy.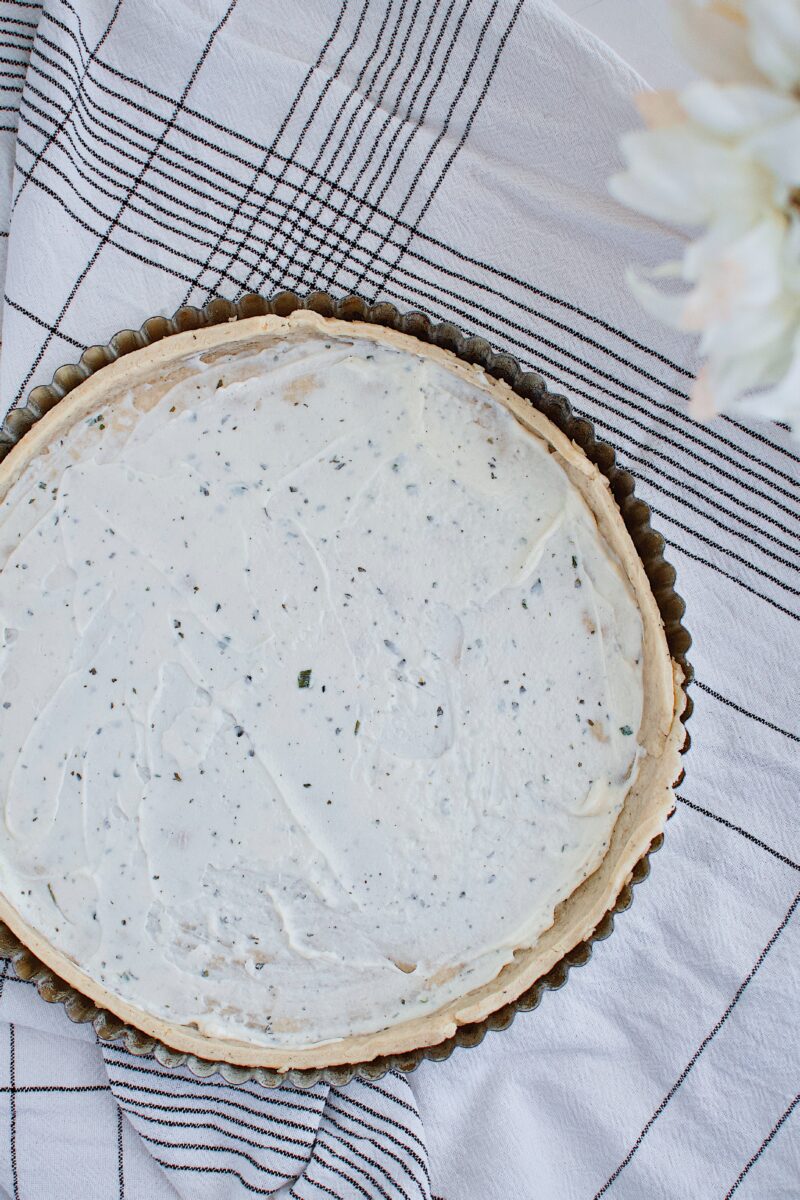 Then lift the tomatoes from the juice and place them in the tart shell.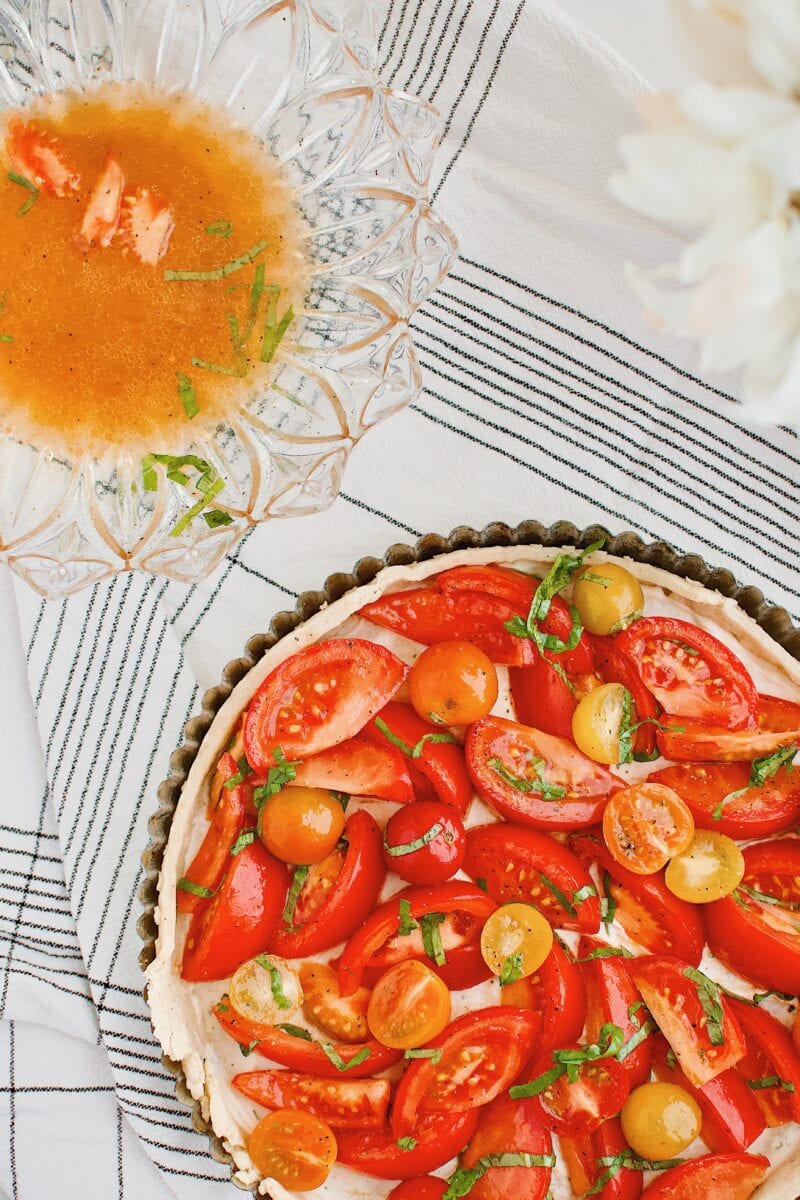 Bake the tart off until the tomatoes begin to caramelize and the tart shell is fully crisped.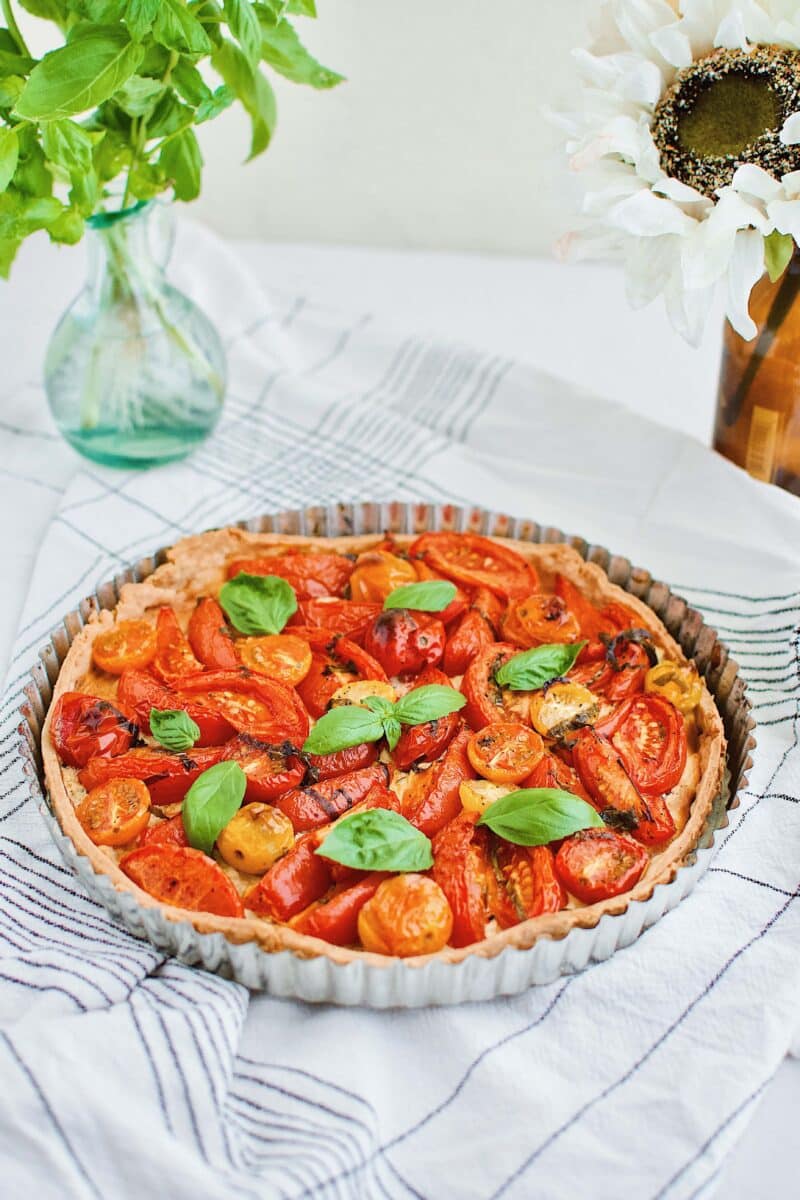 Let the tart cool in the pan for 10-15 minutes. Place it on a platter and slice into 5-6 large slices and top with a few leaves of fresh basil. Believe me, you want a big slice!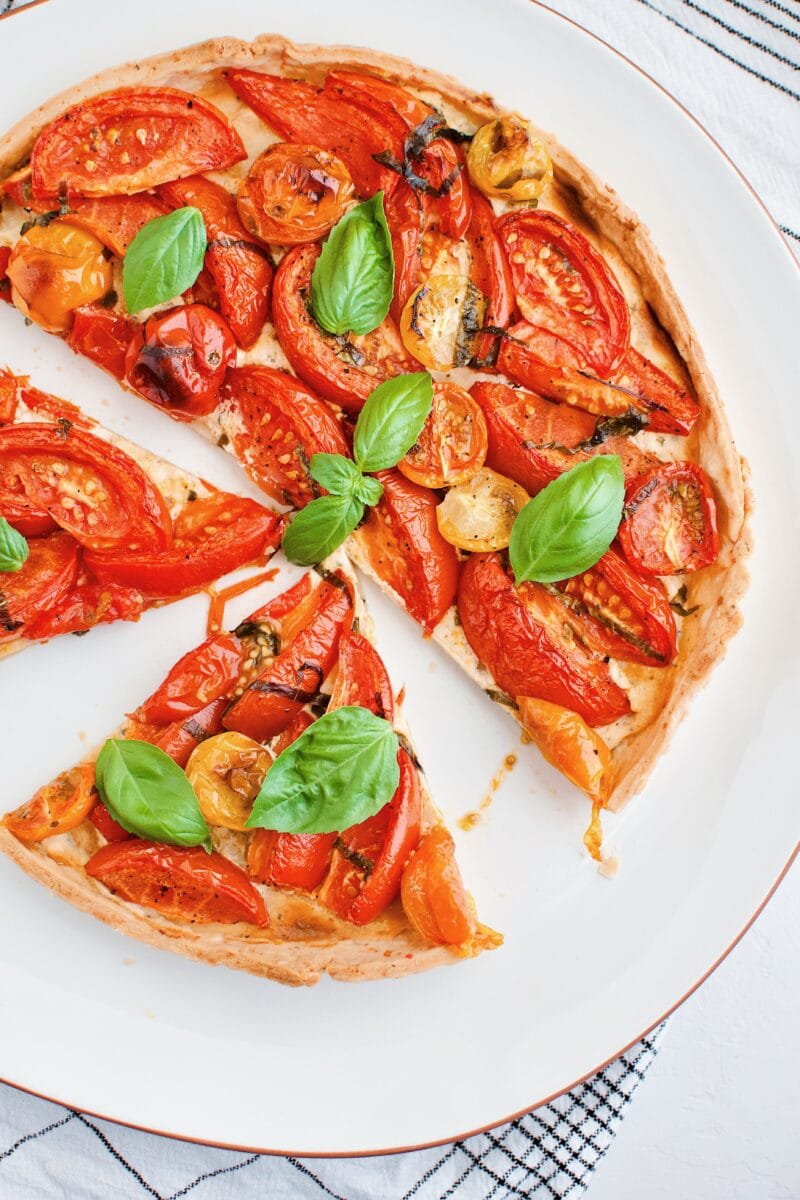 Make it a meal
This recipe pairs really well with a nice side salad or bowl of soup to make the perfect light lunch. I also pair a nice big slice, maybe cutting only in 4 pieces, and serve it with a grilled chicken breast for a beautiful summer dinner. It goes fantastically with a nice grill protein, even a nice steak would be great with it.
The Best ingredients!
If you need the perfect tart pan for this, grab THIS ONE, it is just the right size for dinner and the removable bottom is my preference. You also want to invest in good olive oil for a recipe like this, it provides so much flavor and THIS is my current favorite. And if you need a good Greek Seasoning, I keep THIS ONE stocked at all times in my spice cabinet!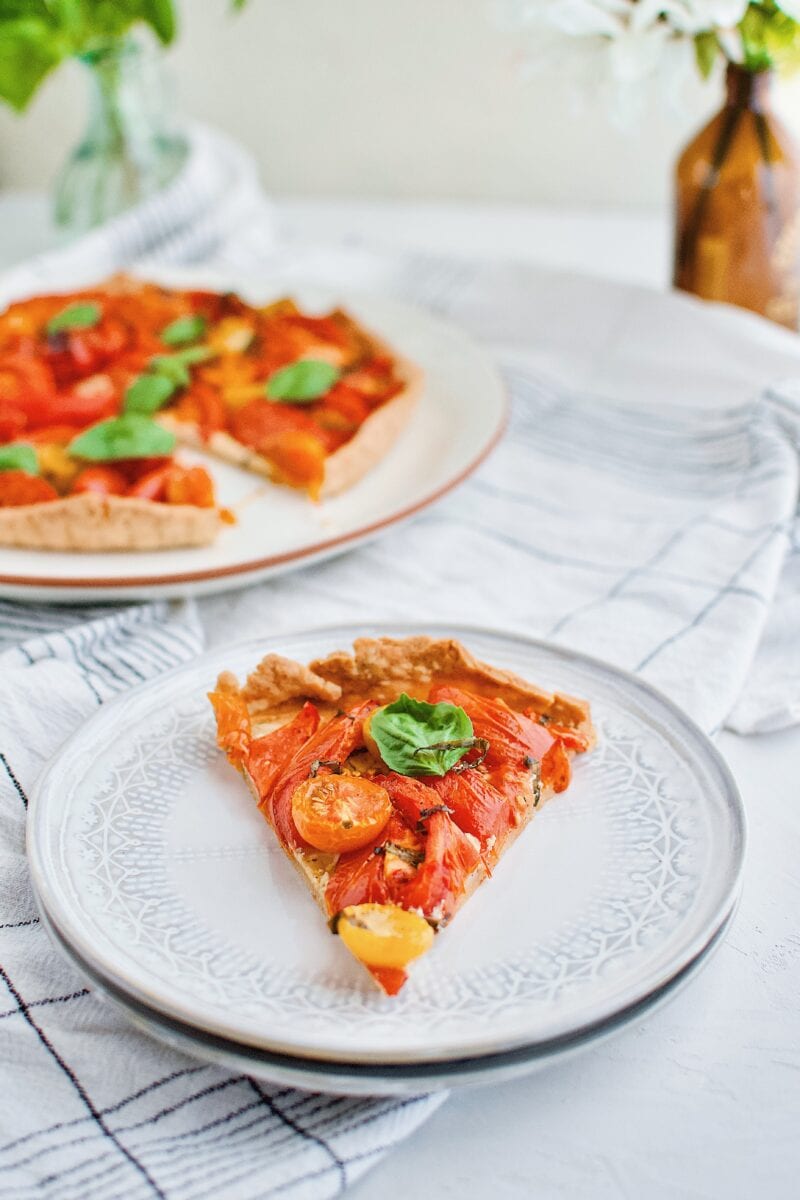 Did you make this recipe? Let me know by leaving a review or comment! And be sure to sign up for my newsletter, and follow along on Instagram, Pinterest, and Facebook.