This recipe for Fried Cauliflower couldn't be simpler. With only 2 steps really, you have the perfect side dish to any Greek feast. And I like to serve those quite often.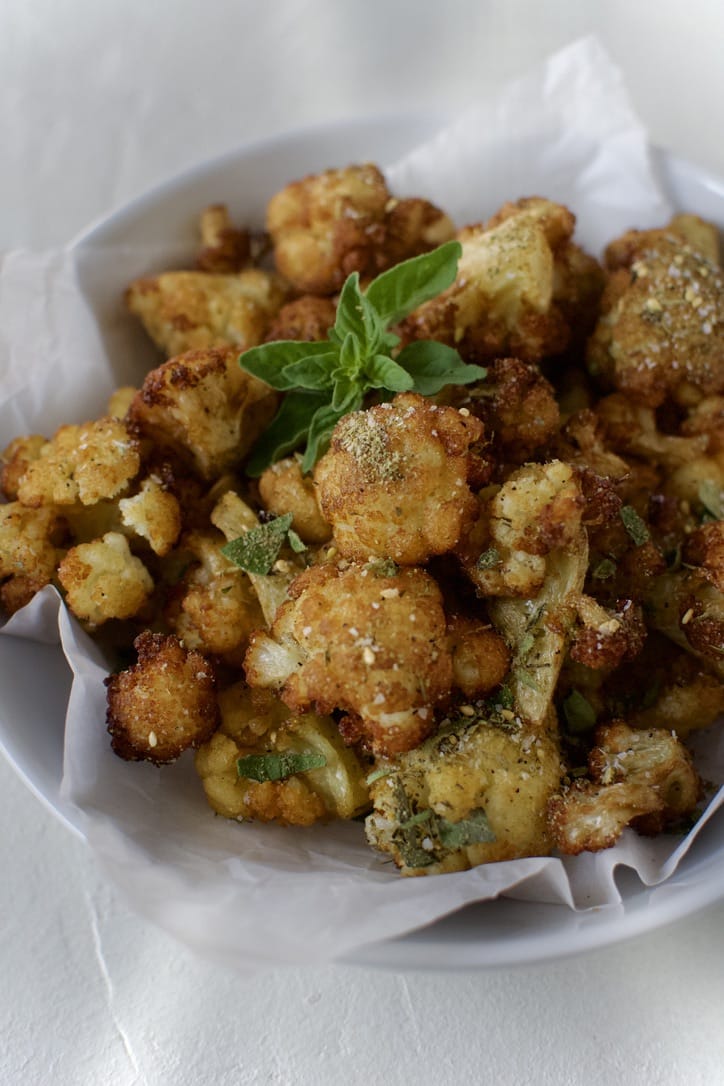 This recipe reminds me of a dish I have at a Mediterranean restaurant that used to be by me. It has closed so I have resorted to trying to recreate some of the things they use to make at home. This is one of those recipes.
Jump to:
Ingredients
Just a few ingredients, plus some extras you can use if you have them, I go more into that in the recipe. But really, I am telling you. This recipe is SOOOO easy!
And when it comes to using Olive Oil as frying oil, just know you CAN do it. While olive oil doesn't have a wildly high smoke point, it is high enough for this recipe, plus it gives the Fried Cauliflower such a good flavor. But don't go using your expensive Extra Virgin Olive Oil, just use plain "Olive Oil". There is a difference and it is much more cost-effective.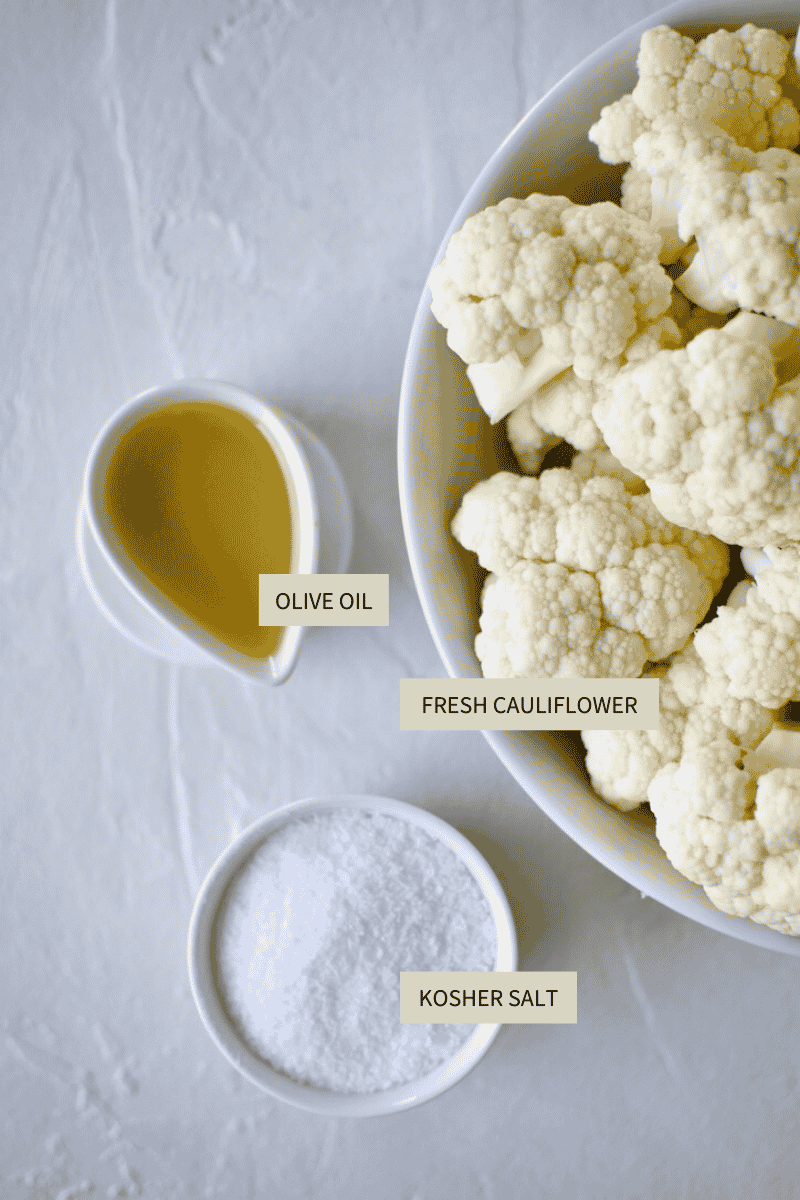 Use the JUMP TO RECIPE button at the top of the post, or scroll to the bottom of the post to see the full recipe card with ingredient measurements and instructions.
Method
I start with raw heads of cauliflower, I cut two of them into florets when I make this because, by the time you get to the end, it has widdled down too much less than you think, and you want to have enough to enjoy. Because it's so good, you want to have enough.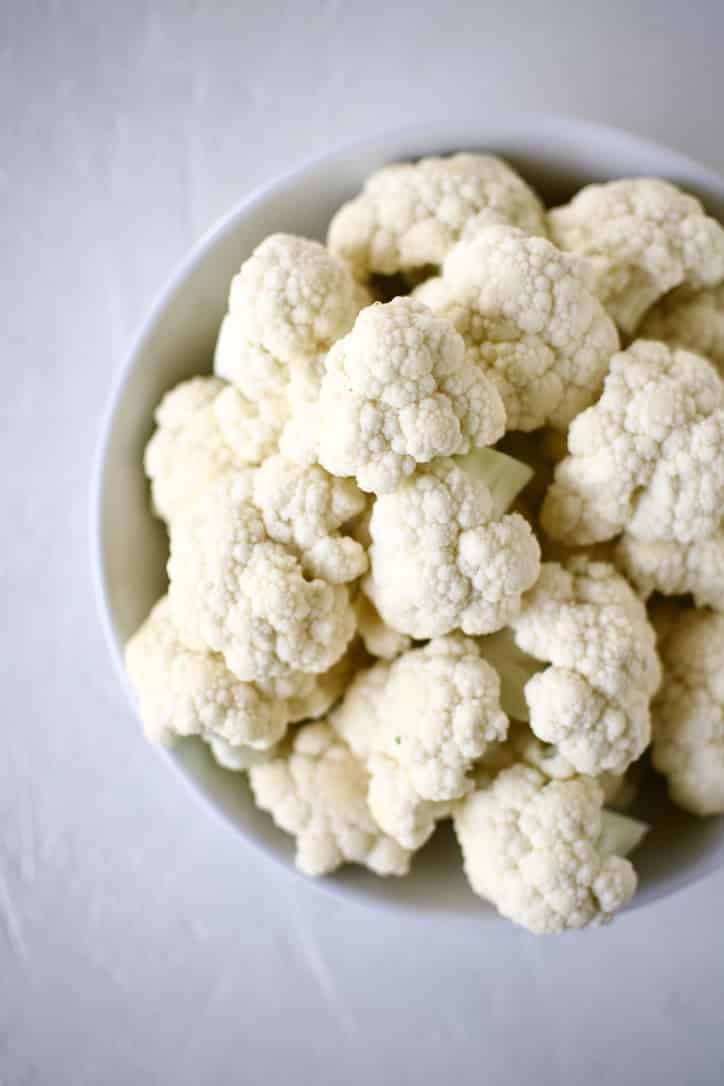 Then, bring a large pot of salted water to a boil, and blanch the cauliflower in it for just about 2 minutes. This just takes the rawness off the cauliflower and helps leach out some of the water so it doesn't pop in the oil too much while cooking. Then let it dry out on a pan at room temp for a bit before frying. Be sure it is as dry as possible before dropping it in the hot oil.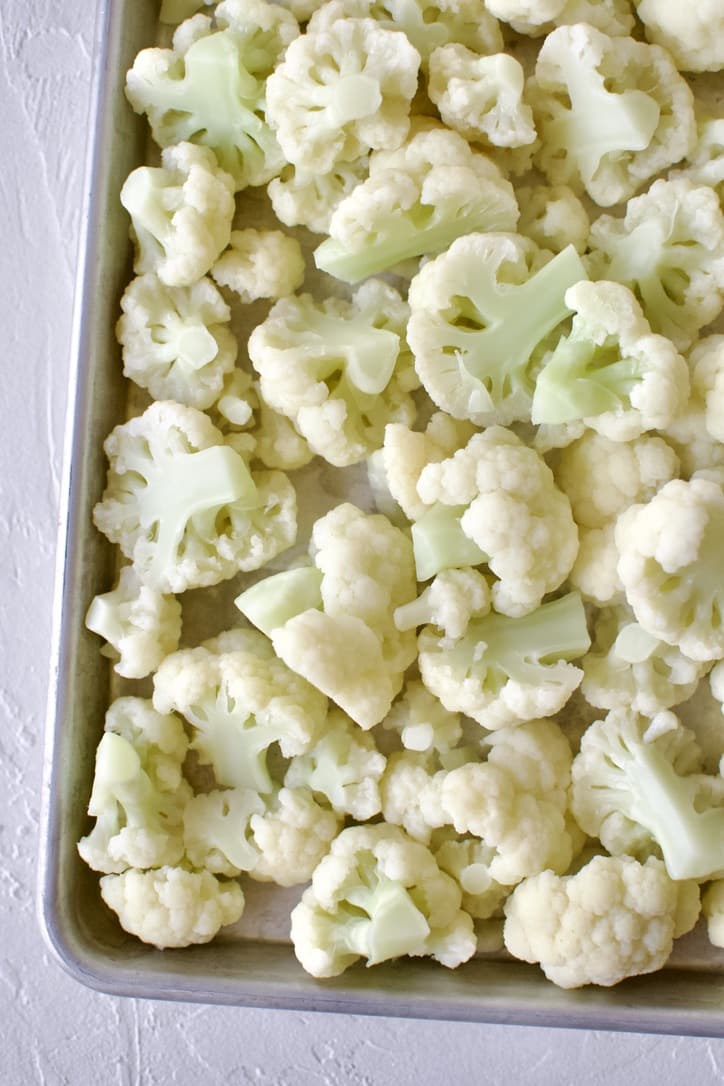 All that is left is to fry it up and season it. Use a deep-fry thermometer to heat the oil in a pan or use a deep fryer. Cook until the cauliflower gets golden brown. Then season with some kosher salt. I also toss some greek seasoning on it, and some fresh minced oregano if I have some in the garden.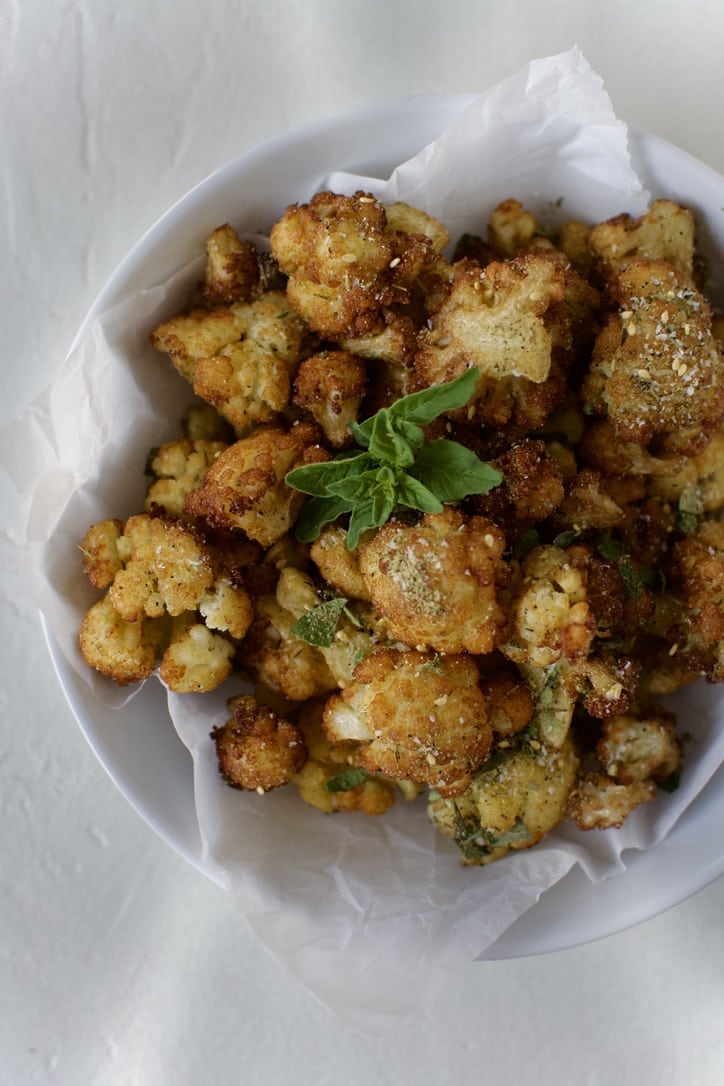 Notes & Tips
I fry this in olive oil to give it a deep flavor. But be sure to just use Olive Oil, not Extra Virgin.
You can fry the cauliflower raw, but it will take a bit longer and may cause the oil to pop from the moisture the cauliflower holds. I suggest taking the time to quickly blanch it in boiling water.
To deepen the flavor, even more, toss a couple of sprigs of oregano and rosemary into the oil as it is heating up, it will flavor the oil. Remove them when they brown and before frying the cauliflower.
Did you make this recipe? Let me know by leaving a review or comment! And be sure to sign up for my newsletter, and follow along on Instagram, Pinterest, and Facebook!